2020 is the year of the mullet
Just when you thought our current annus horribilis couldn't get any more cursed, the 1980s' most controversial hairstyle aesthetic is making a roaring comeback, thanks to TikTok.
|
02 September 2020, 2:00pm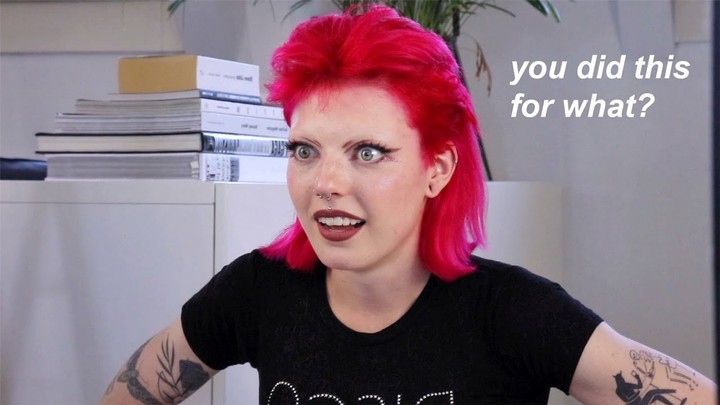 Image via YouTube
In a year when the majority of our time is spent trapped indoors, hiding out from an invisible deadly virus, it perhaps makes sense that the majority of our fashion and beauty trends have been informed not by IRL fashion weeks or new collections, but instead by the internet. Specifically, TikTok.
Whether it's the total elimination of traditional cupid's bow shaped lips, the embrace of dyeing your hair to a soundtrack of the Scott Pilgrim Vs The World script, or that thing where you put blush on the end of your nose, TikTok certainly has a lot to answer for when it comes to dubiously executed trends that are generally well suited to the front camera but less for the real world. On a totally unrelated note, the video platform's #mullet tag currently stands at 773.1 million views.
The humble mullet, better known by its "business in the front, party in the back" moniker, exploded in popularity over the course of 2020, particularly during lockdown, as people embraced more DIY hair styling thanks to salons across the world shuttering their doors. "I've been doing my own hair since I was 13, so this was a pretty routine change-up for me," says 19-year-old Reese Melo, who cut in a mullet over lockdown. "I've been cutting my own hair for years now, so it's pretty easy to get into the groove even if I've never had this particular style before. I didn't even use proper haircutting scissors, to be honest," adds the Toronto-based teen. "Being on TikTok definitely played a part in inspiring the look; the alternative community really thrives on the app, and so many people were rocking it on my FYP and encouraging me to get one, so I just went for it. Tiktok is really great at pushing you to express yourself."
While mullets were originally considered a masculine hairstyle in the 1980s -- the 1970s "shag" or feathered cut was considered similar, but more quintessentially female and associated with feminine icons like Dolly Parton and Farrah Fawcett -- its 2020 iteration is not viewed in quite the same way. For Reese, for instance, the haircut's androgynous style appealed, and on "alt TikTok", where the style is thriving, it's been embraced by women and non-binary people just as much as cis men. "I'm Australian and the mullet is a symbol of masculinity in our culture," explains Anna Wearden, another TikTok creator who also recently embraced the trend. "It's claimed by men because of that, and I think it has this power that comes along with it. So, for me, deciding to do this haircut was a way of mocking that gatekeeping and embracing beauty and confidence. I have always used my hair as a way of expressing myself, and always thought people with short hair looked so powerful. I feel like a bad bitch, so I thought why not look like one too?"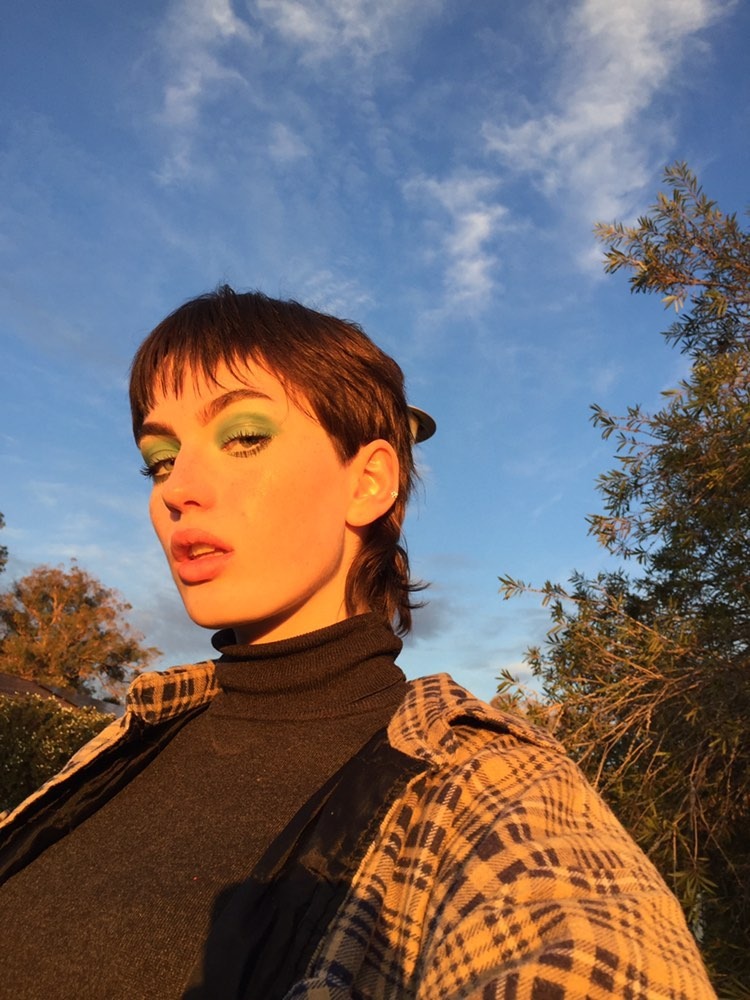 And, as with all trends that begin on the alternative side of the internet, the androgynous 2020 mullet has seeped into mainstream offline culture too. As searches for "how to cut a mullet" have skyrocketed by 124%, more people are turning to their own hairdressers too, and celebrities -- predominantly female celebrities too -- like Barbie Ferreira and Miley Cyrus are embracing the once-dubious 80s glam of the iconic haircut, with the latter recently debuting her new style at the VMAs this weekend.
"I've seen so many cool girls and guys cut awesome shaggy mullets that make the general public think 'damn, this is actually a dope style'," says Brad Mondo. A digital creator, professional hair stylist and CEO of XMONDO Hair, Brad is famous on TikTok and YouTube for his reaction videos, where he watches DIY stylists across the world take on bleaching, dyeing and cutting their own hair -- so much so, that many DIY hair videos on the platform will come with the disclaimer "don't come for me Brad Mondo". One of Brad's most recent videos, where he reacts to people cutting in their own mullets, has racked up over two million views in just a few weeks.
"I dream about mullets, honestly," Brad says. "I love mullets. I'm trying to grow one out myself. It's just such a sexy, badass look." They are, though, he cautions (as we stare with trepidation down the barrel of a second lockdown), notoriously tricky to execute, even for a professional. "It's a highly creative cut with layering, disconnection, as well as short and long lengths on the same head of hair. The key is to add a lot of layering. You can't simply cut your bangs short and keep the back long. The only way you'll get the full-on mullet effect is with tons of gorgeous layering…. Just don't tell anyone I told you to do it."
Perhaps the point of the mullet revival in its current, androgynous and crafty 2020 iteration, is that it's not perfectly executed by the Gen Z teens who have near singlehandedly resurrected it from the bargain basement of past beauty moments. The fact that it's a little bit off, a little bit obviously DIY sums up the point of the beauty moment, which is more about attitude and self-confidence than it is about perfecting a certain look. More than that, the fact that it was borne out of the solitude of lockdown -- a time when many of us were struggling with body positivity and a lack of social contact, community and excitement -- gives the mullet revival a more wholesome spin too. "Lockdown was and is so lonely," reflects Anna, "but social media creates this community where people all over the world can come together and share so many different things, even something as superficially silly as a haircut, and the power that comes along with it."
"People feel like they belong in these communities," Anna adds, "they aren't judged. Hair is one of those things people usually feel so connected to, almost like a security blanket. But thanks to communities like the ones on TikTok, the traditional fear of cutting all your hair off just wasn't there. It was just inspiring instead."