An epic watch list of 10 short films by British Asian directors
You have one week to stream the work curated by London collective Baesianz for the digital film festival 'No Room Left in the Margins'.
|
02 September 2020, 9:35am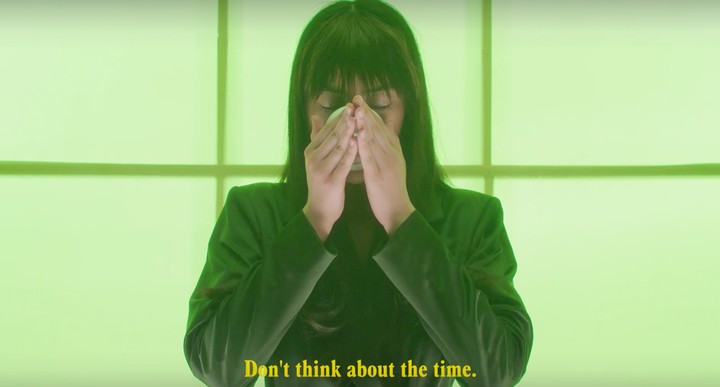 Aside from being a really great portmanteau, Baesianz is also an amazing collective and forthcoming publication formed by three London creatives from across the Asian diaspora. Sami, Sarah and Roxy are friends -- of Chinese, Pakistani and Iranian origin respectively -- working in the film and literary worlds, who joined forces to celebrate creative projects by Asians in a space free of tokenism. "By producing, curating and exhibiting the art and voices of Asians living both within and outside of Asia," Baesianz declare in their mission statement, "we aim to create an evolving library that can be experienced by all."
In collaboration with The Bomb Factory Art Foundation, the collective present NO ROOM LEFT in the MARGINS, a film festival showcasing a series of short films by British artists from the Asian diaspora. Of course, in 2020 film festivals in the traditional sense have been cancelled left, right and centre. Not this one. This one is digital. Digital and free and available for you to stream for the rest of the week.
Featured films include Lu Xiao-Wei's The Filial Daughter, a mixed-media documentary exploring the Taiwanese tradition of professional funeral mourners; Hussina Raja's reflection on migrant assimilation that is Roots; and Jade Ang Jackman's trippy Japanese tea ceremony-inspired fashion film Temple of Sleepy Chan. Also selected were Vivek Vadoliya's stunning portrait of a man who dedicated his life to spreading love on the streets of London, The Guru of Soho (if you know, you know); Mona Bakht's Talaga, in which a mother-daughter duo break down the question 'where are you really from?'; and Nicolee Tsin's dance film inspired by breaking free from the monotony of city life called Your Turn.
Then there's Yuen Hsieh's Loveless, which imagines lovelessness as an infectious virus spreading across Japan and explores its devastating aftermath; Amy Dang's At The End, an 'exploration of being' through dance; Alia Syed's Points of Departure, the director's personal recollections of growing up Scottish Asian; and Baesianz' very own Roxy Rezvany with Wifi Rider, in which a young Palestinian navigates their identity, caught between the Isreali occupation and Western pop culture influences.
All films sit between one and 16 minutes long, and are well worth a watch.
The films selected for NO ROOM LEFT IN THE MARGINS are available to stream here until 6 September
Tagged: