Here's how the internet celebrated 2020's Day of the Girl
A social media campaign by #TheGirlEffect inspired people across the globe to share stories of defiant resistance.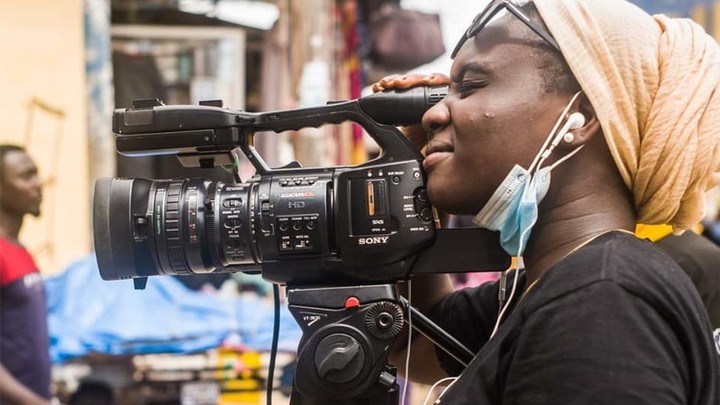 Image via Instagram
It's no secret that 2020 has been a tough year to get through. However, you might not know that the impact of the coronavirus pandemic poses a serious threat to global gender equality, endangering a generation's worth of progress. According to Girl Effect — a creative non-profit dedicated to building strong and informative media for girls — up to 47 million could lose access to contraceptives as a result of the pandemic, and around 20 million have been pushed out of their secondary school classrooms. This puts them at risk of "never returning to education, early marriage, pregnancy, malnutrition, and violence".
To help better platform these issues, Girl Effect partnered with 29 girls across six different countries; documenting their experiences of COVID-19 in the series "Hear Her Voice" and launching #TheGirlEffect, a campaign featuring some familiar faces.
Fresh from Enola Holmes, her latest cinematic triumph, Stranger Things star Millie Bobby Brown took to Instagram to express her support for the initiative. Acknowledging her own relative privilege, MBB noted that "most girls don't grow up in a world of opportunity. They have to build one. These are the stories of inspiring teen girls building a more equal world for all — the world is listening!"
Demi Moore, Charlize Theron and Salma Hayek were also among the bigger names posting in support of #TheGirlEffect. Started by a group of young women in Rwanda and Ethiopia, the project asks users to share stories about how they pushed back against sexist expectations, in the hopes that it will inspire others to make their own defiant choices.
"What did society, family, bosses tell you were SUPPOSED to do?" asks the campaign. "What did you CHOOSE to do instead?"