Sophie Meiers is the anti-pop star we need right now
Ahead of her EP 'you and me again', the 20-year-old artist tells i-D about coming into herself and her deliciously dark new sound.
Photo by Vixxion.
For sophie meiers, a 20-year-old artist on the rise, there was never any doubt that she would devote her life to music. In 2015, age 14, meiers started uploading phone recordings of herself singing to SoundCloud, and quickly joined the growing community of artists and musicians on the platform. Eventually, a listener reached out to her with an instrumental they had made and asked meiers to sing over the track. Completely blown away by the newfound possibilities for her art, meiers took to making music like she never had before.
"From that moment on I was completely isolated, I locked myself in the basement writing and recording to beats that people sent me," meiers tells i-D. "I literally just quit everything else. I didn't go out with friends anymore, I just completely shut myself in and did music all the time. I never really had a plan or strategy, it was just something I was doing because I loved it. But eventually I had a breakthrough and thought, 'Wait what if I could actually do this for a living and do it full time?'"
meiers' dedication has surely paid off in recent years; since she started recording in her basement, the artist has put out two albums, several popular singles and currently has over one million monthly listeners on Spotify. Her popularity is in large part due to her unique, eclectic sound -- part indie, part electronic, part R&B -- that draws in and captivates listeners of all kinds. Her 2018 hit "Don't Be Scared," for example, is a funky mix of electronic beats and silky smooth vocals. Her most recent track "Cheesin," which was recorded with Cautious Clay and Remi Wolf, is upbeat and airs more on the side of pop. meiers blends genres effortlessly and purposefully, creating a sound that defies labels, but remains uniquely hers.
meiers' latest EP, you and me again, which will be released on August 19, builds upon her earlier work while also pushing her music into a new -- and deliciously dark -- direction. The songs show the artist's vulnerabilities, pausing on questions of obsession, self destruction and chaotic cycles in a way that feels unflinchingly raw. Her track "as good as it gets" perfectly captures the feeling of being stuck in an unhealthy thought pattern, with meiers' refrain of "get me out/ of my fucking head" allowing the listener in to experience her feelings of overthinking and self-sabotage. The EP's song, "better for you," has meiers in a moment of weakness and depicts her struggle with mental health. Despite the dark tone of many of the tracks on the EP, meiers' soft vocals bring an undeniable sweetness to the darker tones of her art.
"This project came together by taking a bunch of different songs that I've written in the span of a year or so, all these little moments that still felt consistent with each other," meiers explains. "I think my earlier music definitely appears more soft and sweet on the surface, but a lot of the subject matter in my songs is really dark, and I've really weaponized my vulnerability to push me forward. This project is kind of showing the darker side of the music that's really been trying to come out for a while."
Perhaps meiers' greatest strength is her songwriting, where the artist lays her feelings bare with a combination of force and sincerity that few artists possess. Whether she's begging for compassion -- "don't hurt me, I'm tired --" or wondering if there's anything more to life -- "maybe this is as good as it gets" -- meiers always allows her deepest feelings to shine through in each song.
"I write from my perspective and for myself a lot of the time, and I don't think very much at all about how my music is going to be perceived," meiers says. "I personally believe that when you pour so much passion and emotion into music, it somehow lives on as a part of the song -- the memories and experiences that people accumulate while listening become a part of the song's DNA, and my music can take on meaning beyond just my own subjective experience."
For meiers, music is more than just an auditory experience -- the artist tries to create a full body experience for her listeners with every song. "There are no limits when I experience music," she says. "Sometimes I'll feel the sensation of rain, or smell grass, or experience a certain time of day -- it's all kind of tied together with how I associate and experience things with my work. It's hard to explain, but certain musical tones and sounds have colors and feelings and memories attached, and when I'm making music, I want it to be a visual, synesthetic experience."
meiers achieves this through the many visual aids she creates, including music videos and posts on her Instagram. Even her look is ever evolving; she switches effortlessly from a goth angel to a punk doll. This aids in her creative process and the telling of her story.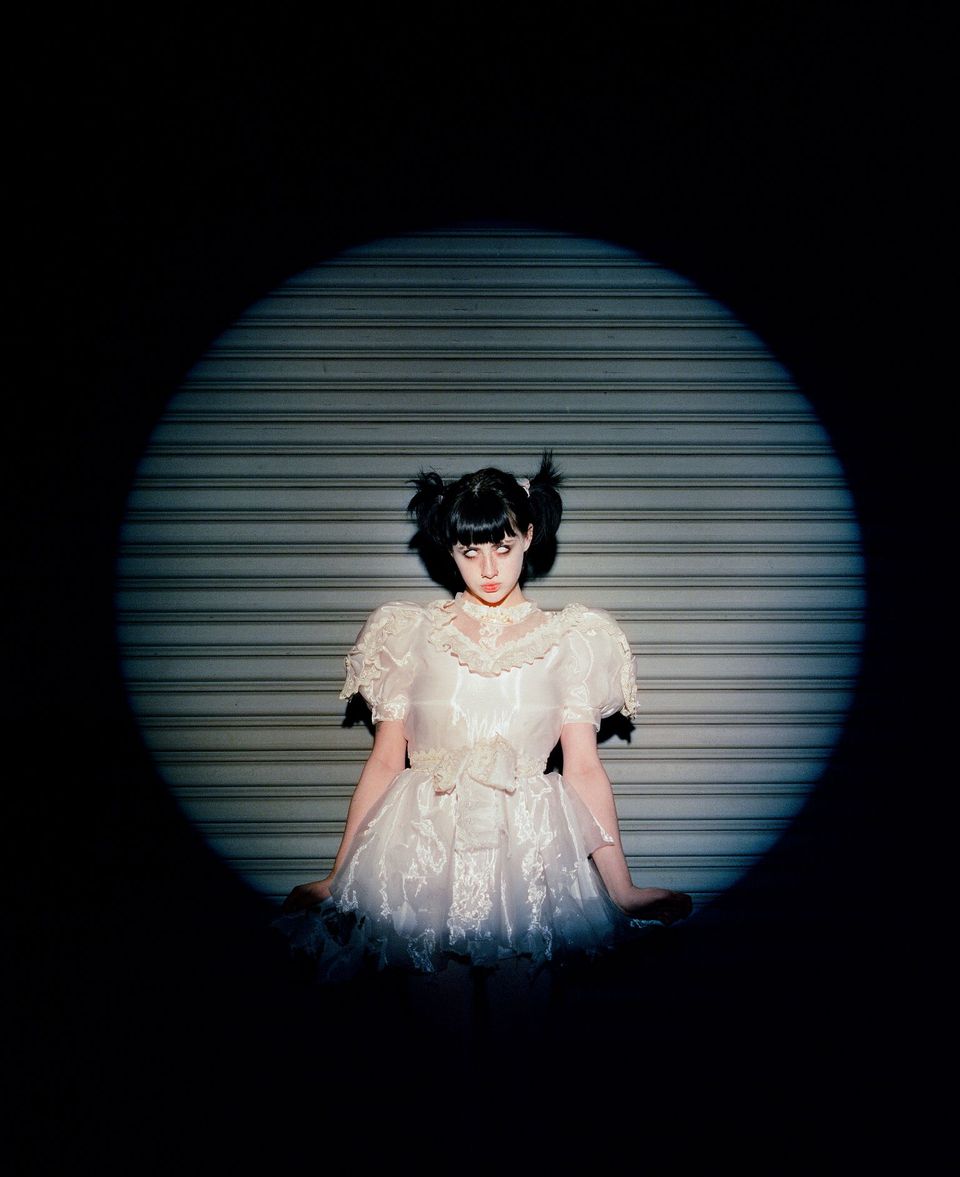 "I want to be completely unapologetic in how I express myself, and never put boundaries on the ways that we are expected to express ourselves," meiers says. "Our bodies and our faces are walking canvases, and they give us the ability to constantly tell our own stories. I'd honestly love to look like a genderless alien creature at all times, even just going to the grocery store and everything; it's really therapeutic for me to be able to contour myself into a new person every day."
After Meier's EP is released, the artist still has much more in store. In the coming months, she hopes to create a few more music videos, do more live performances on Instagram and speak more openly with her followers about her costumes and makeup. She even plans on potentially starting a Twitch stream.
"Connecting with my listeners is what's most important to me," meiers says. "Ultimately what I want to come across in my art is this duality of light and darkness, because it's a big part of my story and who I am. I'm fascinated by the thinly shrouded morbidity in all the soft and sweet things, and I want my music to show how being vulnerable has also made me so much stronger."