Luca Guadagnino's next film will be a fashion documentary
And it's based on the life of shoemaker Salvatore Ferragamo.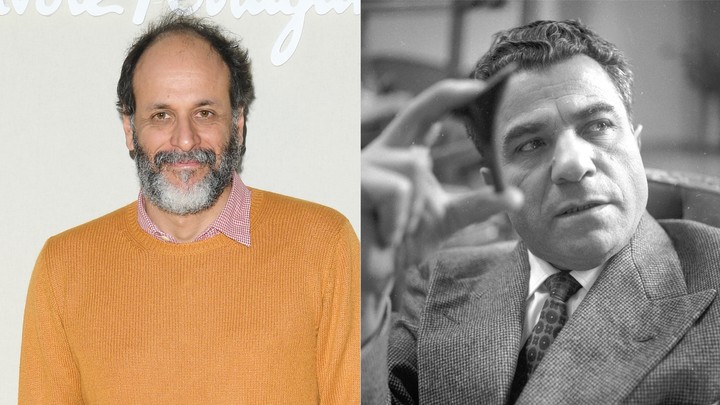 via Getty Images
Luca Guadagnino's iMDB page is stacked. If he's not busy putting the finishing touches to his new HBO series, We Are Who We Are, he's figuring out how in the hell he's going to remake Scarface, adapt Lord of the Flies for the big screen, or dream up a story for his hotly anticipated follow-up to 2017's Call Me By Your Name. Which will, he has confirmed, reunite Timothée Chalamet and Armie Hammer in the near future.
Oh, and if that wasn't enough, he's also managed to direct a fashion documentary that's set to be his next big screen release. Announced back in January 2019, Salvatore Ferragamo, Shoemaker of Dreams is a non-fiction feature length film that tells the life story of the famed Italian shoemaker who lived in the 19th and 20th century -- first in his hometown of Bonito, before escaping to Hollywood to create luxury footwear for the starlets of Hollywood's silent era. Later, he would return to Florence and start his now famous namesake brand.
The documentary officially wrapped earlier this month, and was announced to be part of this year's line-up at Venice Film Festival, where it will have its world premiere playing Out of Competition (meaning it's a special screening that won't be eligible for the festival's top prize, the Golden Lion) in September. Alberto Barbera, the festival's artistic director, called the film "fascinating, disruptive and perfectly accomplished".
The film's script was overseen by the esteemed fashion writer Dana Thomas, who's written books about Alexander McQueen and John Galliano, and it's rumoured to have a 90-minute runtime.
While the Venice premiere is a good sign that this is one of Luca's completed projects, expect it to be a couple of months before it worms its way into your local movie theatre. Coronavirus-depending, we should expect it to be released in the first half of 2021.