A brief history of fashion's Star Wars obsession
From Gucci's Chewbacca-inspired slippers to Sith ensembles by Rick Owens, these are the forceful trends forged in a galaxy far, far away...
|
19 December 2019, 4:56pm
Photo Getty Images
Since the first installment of Star Wars dropped in cinemas in 1977, the list of brands that have joined forces or paid homage to the franchise has only continued to grow. Notable inclusions? Rodarte's AW14 show and Vetements' The Phantom Menace tribute skirt -- not to mention the latter brand's recent homage in the form of a 44-product capsule. But how has the saga's costume design left its mark on the industry beyond obvious references to stormtroopers or lightsabers? Ahead of the final chapter in the decades-spanning series, i-D surveys the many Star Wars-inspired trends that have graced us here in our own galaxy.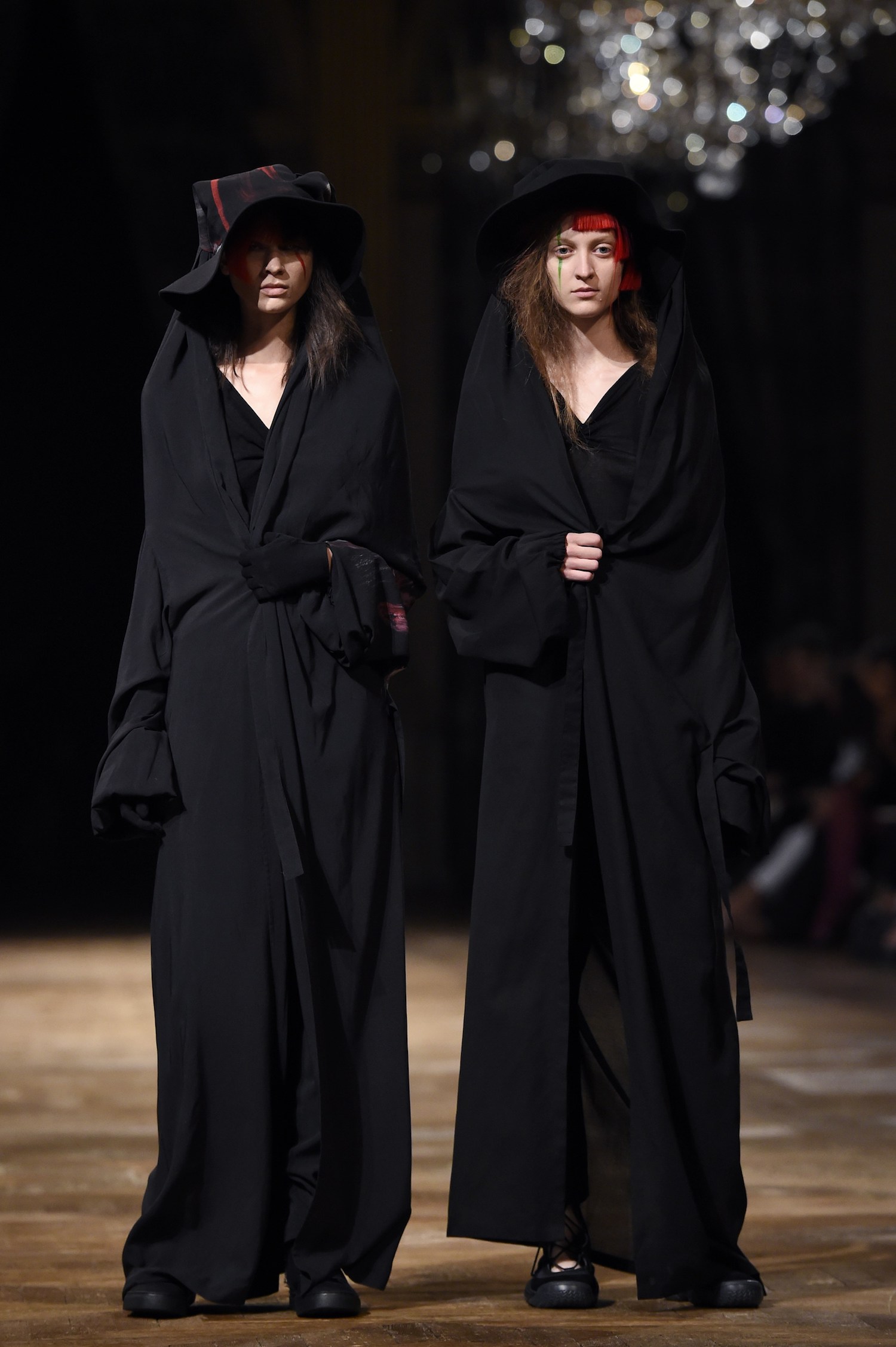 From Samurai to Sith Lord
At first sight, you might be led to think that Yohji Yamamoto turned to the Star Wars movies for inspiration, but was it the other way round? Oddly enough, the first Star Wars movie premiered only months before from Yohji-san's Paris debut in 1977. At the time, Japanese designers were riding a global wave, fuelled by a boom in the nation's economy and cultural output. Japanese samurai attire had yet to be westernised, but George Lucas, the creator of Star Wars has openly spoken of his admiration for Akira Kurosawa's samurai films for years. John Mollo, the costume designer on the first two Star Wars movies, is said to have been inspired by traditional Japanese robes for the costumes of Darth Vader.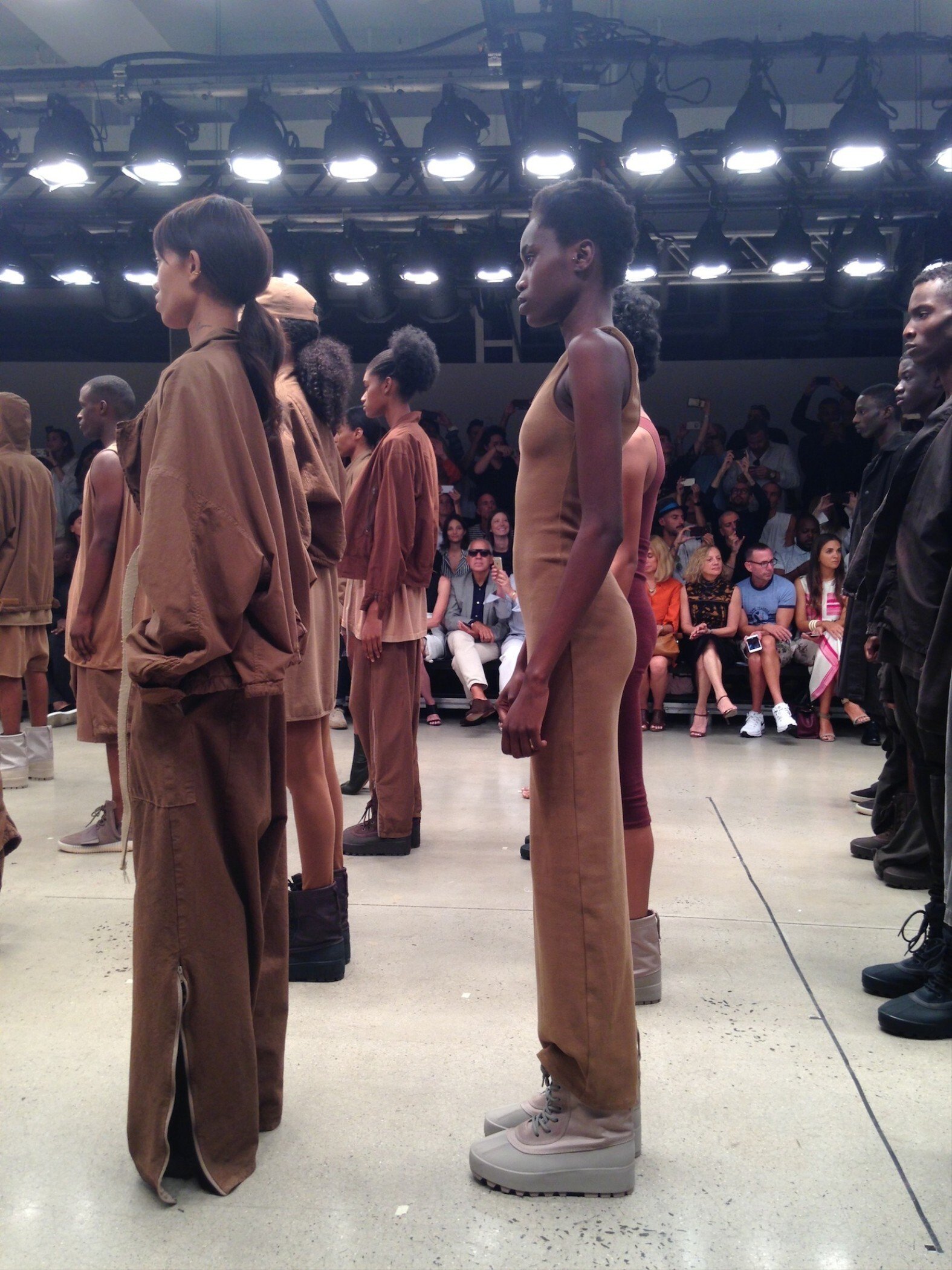 Jedi Greige
It's impossible to speak of contemporary Jedi costumes without mentioning 'greige'. And it's impossible to speak of 'greige' without mentioning Kanye West's Yeezy. The brand's pièces de résistance are his distressed Jedi-inspired fabrics in the dusty tones of the Tatooine landscape, not to mention the dilated silhouettes sported by everyone from Obi-Wan Kenobi to Kim Kardashian -- heck, even Baby Yoda!
The force of Nicolas Ghesquière's Balenciaga
In 1967, ten years prior to Star Wars initial release, Cristobal Balenciaga presented his seminal wedding hat that looks strikingly similar to Darth Vader's black helmet. The hat was shaped like a crossover between a cloche hat and a veil, and was intended as a replacement for the latter for women tying the knot. The hat became a brand staple, but it wasn't until the creative direction of open Star Wars stan Nicolas Ghesquière that the hat was re-released and commercialised on two occasions: new iterations of the hat were produced for his SS08 and SS12 collections for the brand. Further evidence of Ghesquière's Star Wars obsession can be seen in Balenciaga's SS07 collection, which featured metal applique leggings in C-3PO gold, Stormtrooper white and Sith Lord black.
Gucci's 'Chewbacca' Loafers
The internet went into complete meltdown in 2016 when Gucci released the latest edition of their iconic Princetown slippers. The viral horse-bit shoe was meme-fied on account of its striking resemblance to Donald Trump's hair, a Shih Tzu dog and even the Millennium Falcon's famous co-pilot, Chewbacca.
The fact that the loafers were made from long-haired goat fur, and priced at £1300, didn't stop the trend from reaching the masses, with fur sliders and loafers making their way to high-street retailers the world over. Gucci even went on to produce a wider range of Chewie-inspired loafers featuring more subtle nods to the furry Wookie, this time with real kangaroo fur.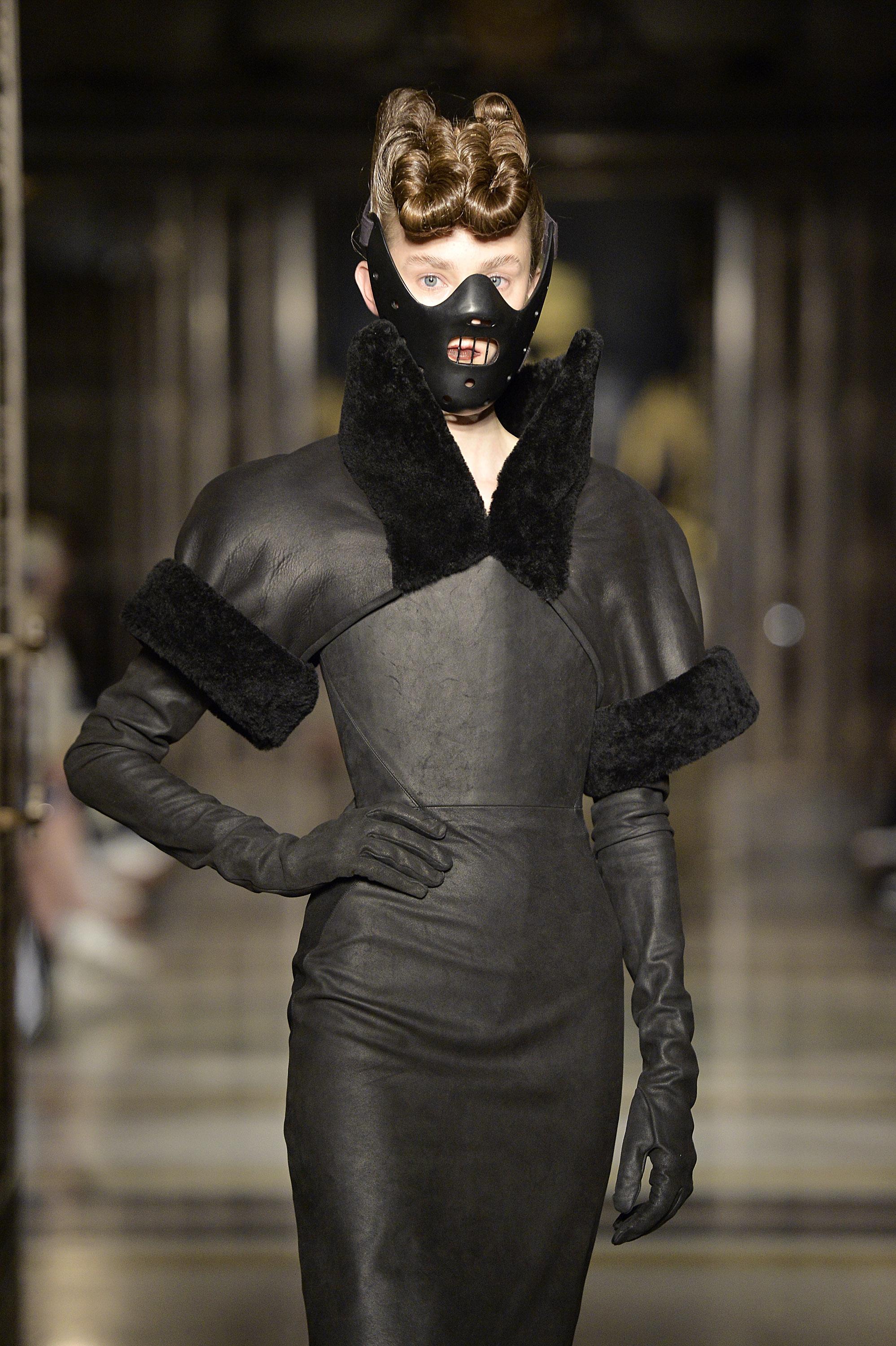 Choose the Dark Side
Black-on-black ensembles have been around for many years, and it's reasonable to suspect that Darth Vader's cape and Sith-Order costumes might have designers like Gareth Pugh and Rick Owens that launched their brands long after the first film's release. These two designers, in particular, the former once an apprentice of the latter, have succeeded in luring customers in with shadowy philosophies, much like the dark side of the force. They're also both masters of the First Order's nightshade colour scheme, and use texture and form to dramatic effect: the polished metal, glossy latex and leather, and effortless drape that form their respective vocabularies are a perfect match for Kylo Ren or General Hux. While their designs may not directly derive from the franchise, you can certainly imagine Darth Vader and Darth Maul would be first in line if either were to set up shop in a galaxy beyond ours.