This new short film explores cultural identity and race in modern day Ireland
In his beautiful documentary 'This Land', Zithelo Bobby Mthombeni unpacks the complicated issue of "Irishness" and explores the impact of hostile immigration policy in the country.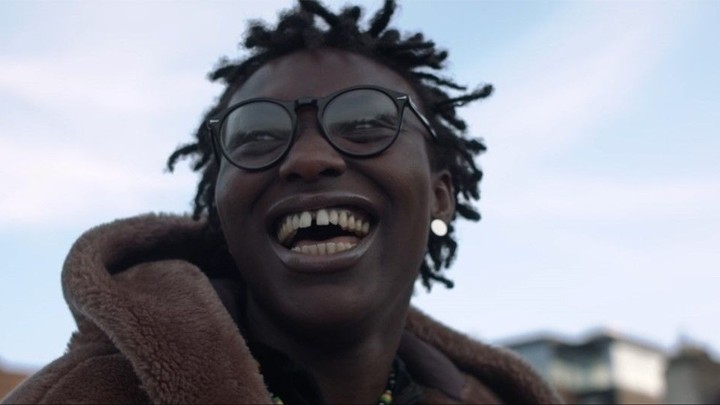 "It feels like I've been researching this film from the moment I landed in Ireland," Zithelo Bobby Mthombeni says. The young filmmaker, now 25, moved to Dublin with his family when he was just 10 years old. He's one of a wave of first and second generation immigrants who are changing the face of modern Ireland, and questioning what it means to be 'Irish' in 2020.
"When I first arrived here I spent most of my time trying to fit in and adjust", he says. "Not necessarily changing who I was, but adjusting enough to be able to understand a new way of living and communicating. Now, I think being Irish is much more than having an Irish passport or a broad Dublin accent like my own. The minute I say three words to you, you immediately know where I'm from. For me, this has taken me quite some time to understand and accept."
Zithelo's new documentary, This Land, is a touching and beautiful exploration of new ways of experiencing Irishness that speaks to immigrants and children of immigrants across the country. "I found great comfort in discovering that so many other people featured in this documentary are in the same position as me," the director says "They are still in the process of figuring out who they are. They're constantly trying to find out what Irishness is to them."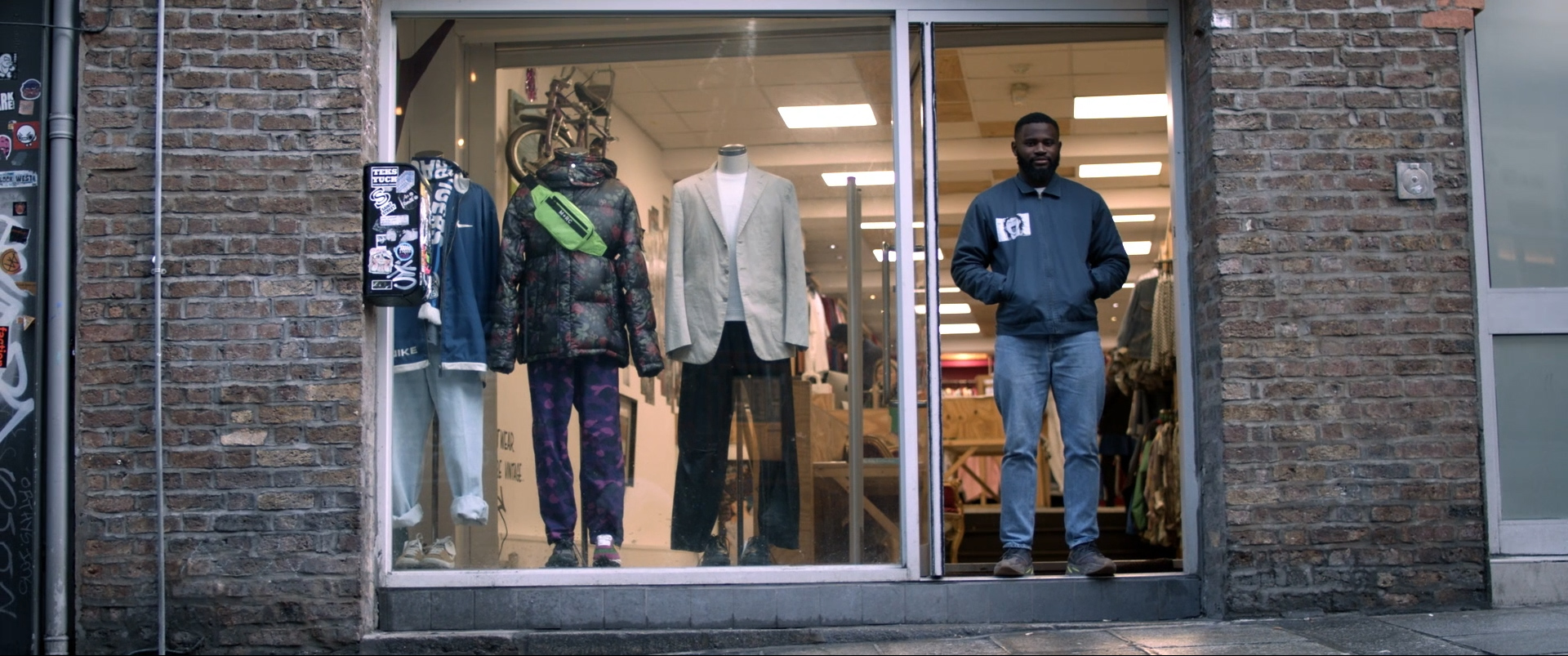 Through conversations and interviews with artists, musicians, journalists and activists, the 20 minute documentary, which was released on YouTube earlier this month, is both a celebration of the positive impact immigration has had on Irish culture, and a damning indictment of how racism has affected the lives of young Irish PoC. "I remember the first time I was called the N-word", a voiceover begins as the film opens. "And I remember knowing what it meant."
"I wanted to start a conversation," Zithelo says of the documentary. "I wanted to get people talking, not only about how people in Ireland have suffered racism, but also the positive impact immigration has had on Irish culture, whether that's through food, music, media or activism. It was also an opportunity to talk about how Ireland's culture has changed in the last 10 years. The creative community in Ireland is quite inspiring right now, and it is important to showcase what we in Ireland have to offer in terms of talent and diversity."
While the film is, in many ways, community focused, it was also an inherently personal project for Zithelo. "It was an opportunity to find out how people my age self-identify," he explains. "I've found it refreshing to listen to people open up about what makes them Irish or how they've struggled to claim Irish identity." Even the title of the film plays on that same theme of home and identity. "I wanted it to be as powerful and concise as possible," the filmmaker says. "This is the land everyone in the film calls home in one way or another, but some of them, even after many years or a lifetime being here, still have to try and justify their ownership of this land."

"I got a chance to ask about certain things I have been curious about for many years growing up in Ireland," Zithelo continues. "Questions you can't really turn to your friend and randomly ask, like 'how you do identify?' or 'how have these tragic situations in your life impacted your work and who you are today?'. It's such a complex topic to bring up casually. This film allowed me to finally fulfil that curiosity. I left with comfort more than anything after this film was complete. Comfort in knowing that so many people my age or younger are still in the process of figuring out who they are, how they self identify in Ireland."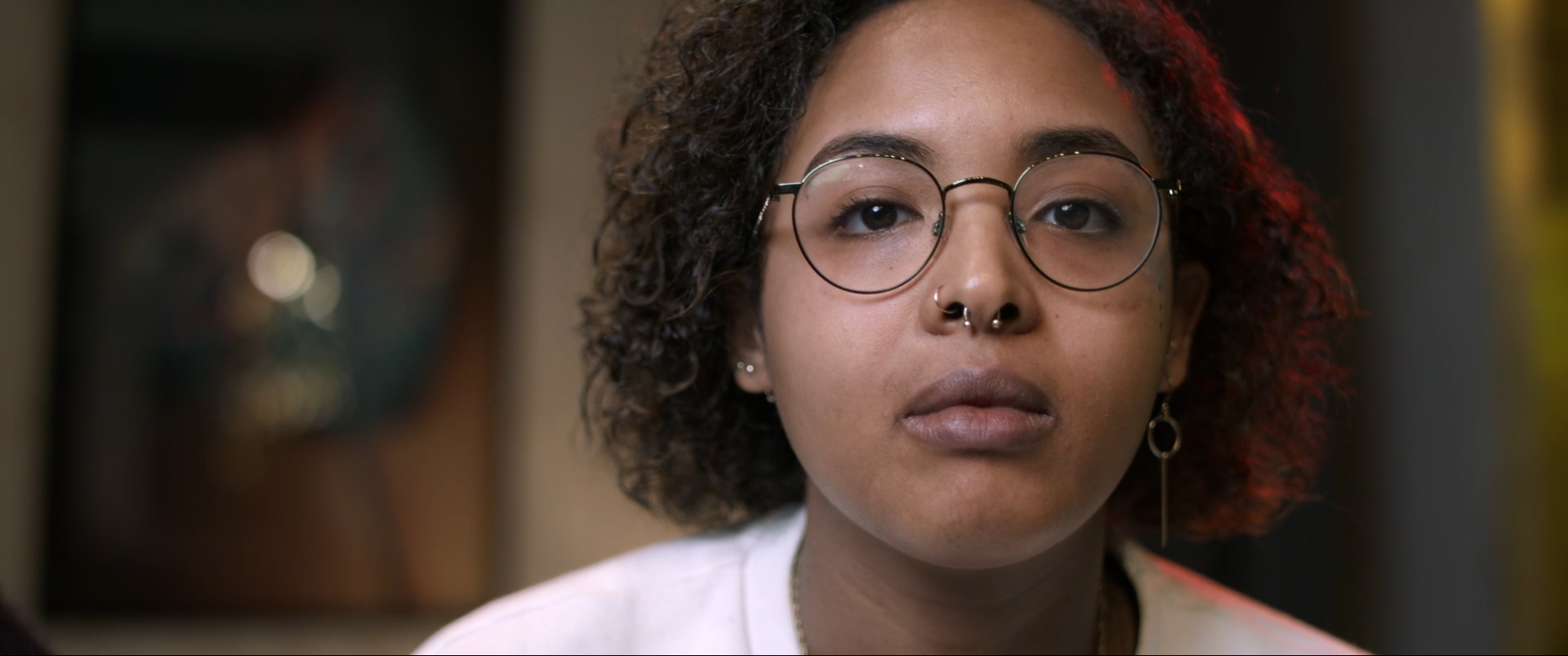 And while This Land is an elegiac look at how Ireland has changed and modernised, the film is also an educational tool for anyone unaware of the country's archaic and oppressive immigration laws, focusing especially on the impact of Direction Provision. Created in 2000 as a temporary, emergency measure, Direct Provision is a system aimed at providing asylum seekers with accommodation when they come to Ireland. It's meant to provide protection for immigrants as they wait for official refugee status, which would allow them to apply for housing and fully integrate into Irish society. In reality though, Direct Provision has come to be seen by many, including Zithelo, as a "failed system". The lack of resources and inhumane living conditions associated with Direct Provision have become even worse in recent years, with people forced to go long periods of time without food, essentially living under house arrest. The system has been branded "illegal and inhumane" by civil rights groups across the world. "You see people who have spent more than four years in these supposedly temporary Direct Provision centres," says Zithelo. "The film barely scratches the surface of the problem. In reality, things are even darker."
Ireland's coronavirus lockdown has exacerbated the problems within Direct Provision, as many are forced to live in such close quarters that social distancing is impossible. "These people are having to share rooms with other people, not to mention their living spaces, kitchens, and facilities like toilets and showers," Zithelo adds. "COVID-19 has basically made these already difficult living conditions much worse for many families living in Direct Provision centres around Ireland."
Against the backdrop of coronavirus, and with countries across the world shutting their borders, it's difficult to be optimistic about the future. But Zithelo remains hopeful. "Each day is different here," he says. "There are some days you think everything is going in the right direction, then you have days when you realise we still have a long way to go. I'm seeing a lot of young people being a big part of the problem and I think it all comes from a lack of education. Not only education in the use of the N-Word, but lack of education on treating one another with respect. We not only deal with racism in real life, but now people are having to deal with a new surge of racism online and on social media. In a way, we are going forward and backwards at the same time."