Raisa Flowers: "The biggest personal success I've had is my confidence"
The makeup artist, plus size model, and Rihanna muse hopes to see more inclusivity in 2020.
This story originally appeared in i-D's 'Rihannazine' Special Edition, no. 01, 2020. Order your copy here. For this one-off project, Rihanna put a series of questions to the women shaping culture today, and invited them to share their visions for 2020.
Can you introduce yourself?
I go by Raisa Flowers. I'm a make-up artist, model, muse, creative director and creator of all things extraordinary. That's me.
What do you think your biggest personal or professional success has been so far?
I think the biggest personal success I've had is my confidence – really owning it as a woman. Being plus-sized, being really in my body. I don't care about what anyone else has to say. I'm into myself, fully.
What would you say has been your biggest failure?
I wouldn't really say I have failures, but something that really affected my career was losing my best friend in 2017. That was more of a devastation than a failure, but I relate it to failure because I reached out to him before he passed. It was about learning how to balance work and the people you love. It's important to give your friend a shout, call them, hit them up, because you never know what they're going through.
That must be really hard for you to talk about.
It is, sometimes. Some days are better than others but I've learned to just feel his love and to hold it inside of me.
Do you have any words of advice for anyone who's in a similar situation to you or your friend?
If you've lost a friend, I know it's hard, and not every day is good. It doesn't always get better. People say "think positive", but that can be impossible. Cry as much as you need to and love as much as you have to. Keep people around you who can show you love. Talk, because it's better than holding it in.
As we're heading into 2020, what are you taking with you into this year, and what are you leaving behind in 2019?
Things that I would love to leave behind in 2019? Probably people that lied to me before. If you did something bad to me, you're not coming into the next year with me. Peace out! See you in hell! Something that I want to see is more inclusion. Trans women, trans men, non-binary people, fat people, people with eating disorders or disabilities.
If you could ask Rihanna one question, what would it be?
A question I wanted to ask you, Rihanna – because I love you – is how do you balance working so much, staying true to yourself, and also staying sane? In your environment, after being so, so busy, and being a celebrity and a designer and a make-up mogul and a badass bitch, how do you stay sane? I wanna know that.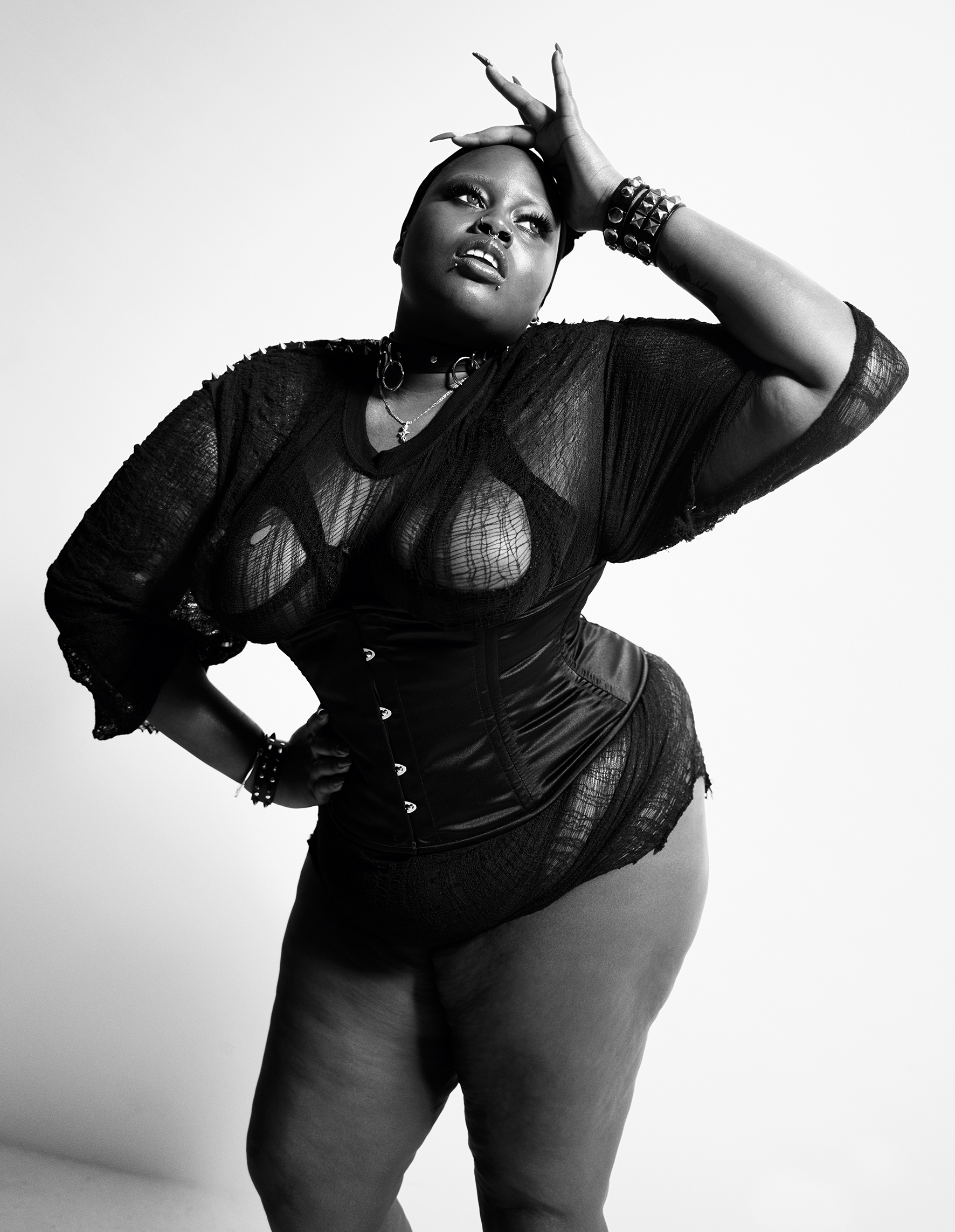 Credits
---
Photography Mario Sorrenti
Styling Alastair McKimm

Hair Duffy at Streeters.
Make-up Kanako Takase at Streeters.
Nail technician Honey at Exposure NY using Tom Ford Beauty.
Set design Jack Flanagan at The Wall Group.
Colourist Lena Ott for Suite Caroline.
Lighting technician Lars Beaulieu.
Photography assistance Kotaro Kawashima, Javier Villegas and Jared Zagha.
Digital technician Johnny Vicari.
Styling assistance Madison Matusich and Milton Dixon.
Hair assistance Lukas Tralmer, Dale Delaporte and Allie J.
Make-up assistance Kuma, Tomoyo Shionome and Megumi Onishi.
Nail assistance Tera Darden.
Set design assistance Mike Williams, Akaylah Reed and Amy Sabel.
Production Katie Fash.
Production coordinator Layla Némejanski.
Production assistance Fujio Emura.
Casting director Samuel Ellis Scheinman for DMCASTING.
Casting assistance Cicek Brown for DMCASTING.
Model Raisa Flowers.