Lena Waithe: "Success is making art that is not put through a filter"
The writer and actor tells Rihanna about unconditional love, artistic freedom and leaving small-minded people in 2019
This story originally appeared in i-D's 'Rihannazine' Special Edition, no. 01, 2020. Order your copy here. For this one-off project, Rihanna put a series of questions to the women shaping culture today, and invited them to share their visions for 2020.
Can you introduce yourself?
My name is Lena Waithe. I'm a writer, producer and actor.
What do you think your biggest personal or professional success has been so far?
My biggest personal success, I think, was getting married. That was something I had been preparing for my whole life. I didn't realise that was what I was doing, but I think getting to the place where my wife and I were prepared, and ready, and excited about really joining our lives together as one, was something that didn't come easy, and was not a fairytale or a movie. It took work, it took patience, it took unconditional love.
Professional success is tricky, because I think sometimes people measure it on how much money they've made, or whether they win awards. But to me, professional success is about having the freedom to tell stories the way I see fit, and having the power to make art that is not put through a filter. So some of my most successful moments were the moments where I was writing scripts without any interference. I did that with the pilot of The Chi, and I did that with Queen & Slim. I like that process of writing alone, and no one touching it until I'm ready for them to. Or not touching it at all, if I don't want them to do that. That for me is the definition of success: doing what you want to do on your terms.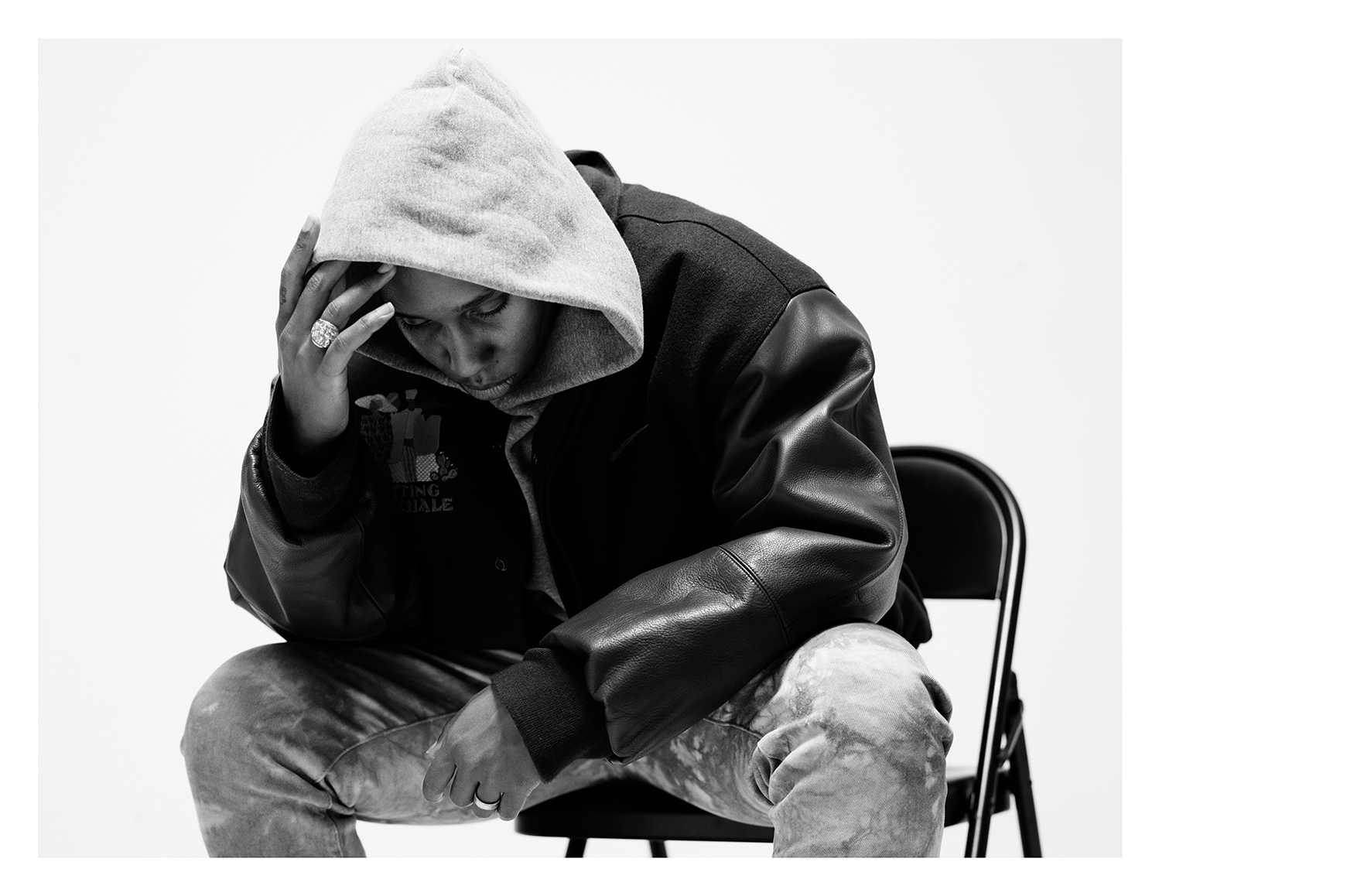 As we're heading into 2020, what are you taking with you into this year, and what are you leaving behind in 2019?
Honestly, I'll be taking more of the same into 2020. I'm always trying to find a balance between work and life, because they're sort of one for me. But I'd just like to take joy and inspiration, and love for what I do. That's the constant: I'm always so grateful for what I'm doing, creating things with other cool, creative people. That's what I've done this year and it's what I want to continue into next year. What am I leaving in 2019? Divisiveness, small-minded people and folks that aren't ready to take the leap.
If you could ask Rihanna one question, what would it be?
I kind of want to ask, "What are you afraid of?"
What do you think she'd say?
I have no idea; but somebody asked Oprah and Gayle (King) what their biggest fears were, and their answers were pretty funny. Gayle said heights and Oprah said "not reaching my fullest potential." So you can take the question literally or figuratively, but for me that summed them up so beautifully. Gayle's was logical, and Oprah's was a deeper answer.
Which do you think Rihanna would be?
Depends on the day.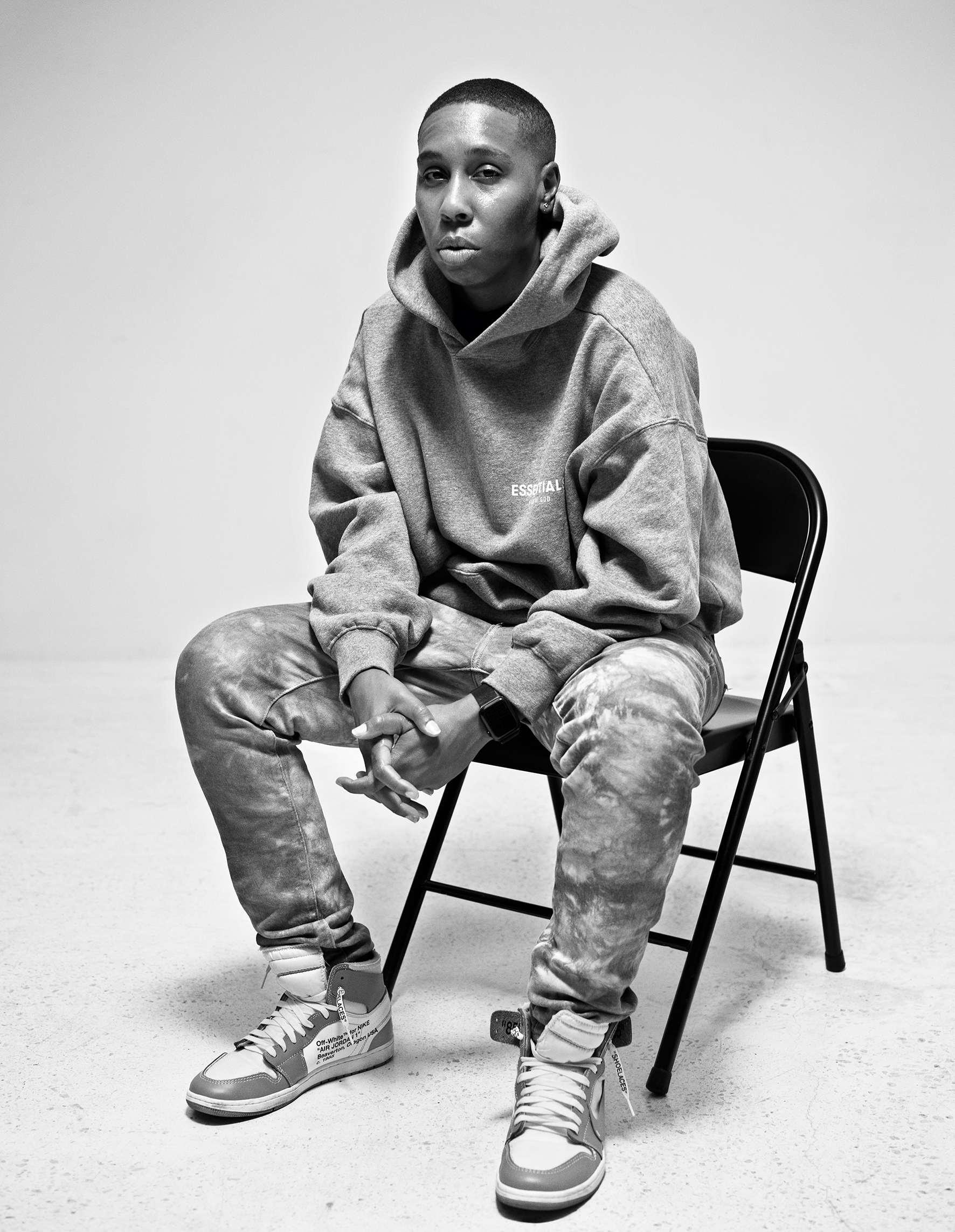 Credits
---
Photography Mario Sorrenti
Styling Alastair McKimm
Hair Duffy at Streeters.
Make-up Kanako Takase at Streeters.
Nail technician Alicia Torello at The Wall Group using Chanel.
Set design Jack Flanagan at The Wall Group.
Colourist Lena Ott for Suite Caroline.
Lighting technician Lars Beaulieu.
Photography assistance Kotaro Kawashima, Javier Villegas and Jared Zagha.
Digital technician Johnny Vicari.
Styling assistance Madison Matusich and Milton Dixon.
Hair assistance Lukas Tralmer, Juli Akaneya and Allie J.
Make-up assistance Kuma and Tomoyo Shionome.
Set design assistance Colin Walker and Joe Arai.
Production Katie Fash.
Production coordinator Layla Némejanski.
Production assistance Fujio Emura.
Casting director Samuel Ellis Scheinman for DMCASTING.
Casting assistance Cicek Brown for DMCASTING.