A super special Mel C dance mix
The Spice Girl and Sink The Pink affiliate just dropped the soundtrack to your big night in.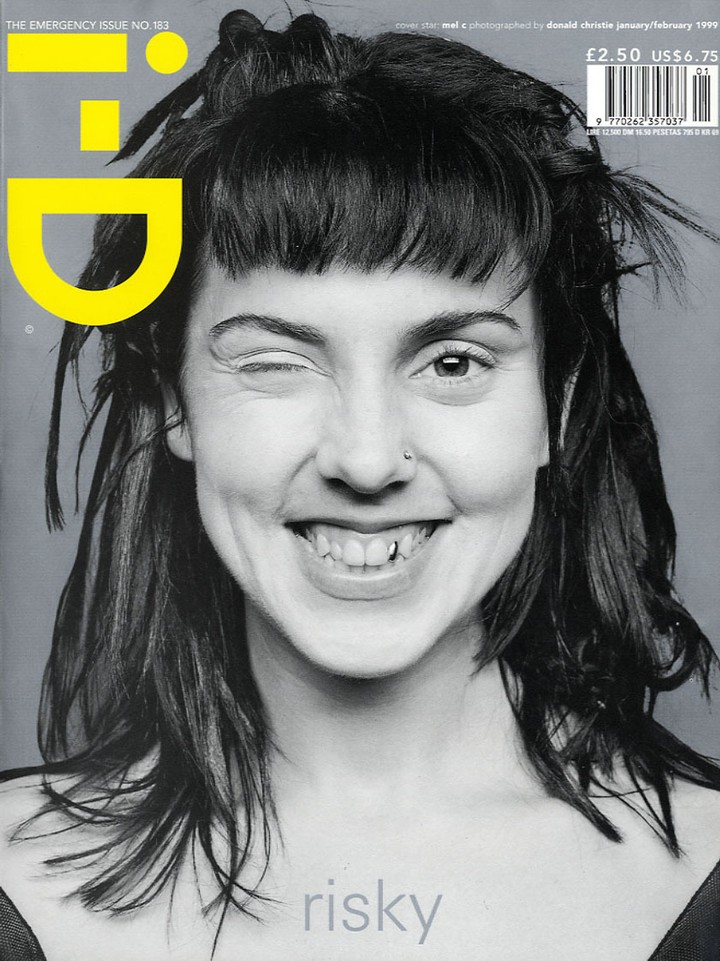 Mel C on the cover of i-D, January 1999
Back in February, before our lives had totally shifted, the eyes of the UK were on the 2020 BRIT Awards. There were a lot of incredible performances that night but, if we're honest, it peaked when a certain Sporty individual took to the booth at the Universal Music after party to DJ like it was her last night on earth. Fresh from presenting #1 Spice Girl fan Billie Eilish with her BRIT Award, Melanie C was busy mixing Donna Summer's "I Feel Love" into a club remix of "Spice Up Your Life". It was a real moment.
Unable to stop thinking about her set weeks later, we asked the "Northern Star" if she might be up for making i-D a mix and, sensing we probably needed it right now, she obliged. Mel's hour-long dance party opens with Jessy Lanza's "Lick In Heaven" and ascends through some serious disco courtesy of Breakbot and Mind Enterprises before landing on the Joe Goddard Remix of her anthemic new single. "Who I Am". "It's a very personal and reflective song," Melanie says. "It's about how I've changed and developed through my life. The more courage I've found, the more I have been able to express myself and grow into the woman I now am."
For the rest of the mix, your childhood hero has gone for an impressive selection of tracks by i-D faves Peggy Gou, Yaeji and Doja Cat, as well as the likes of Chocolate Puma, Tom Staar and Adana Twins. This mix serves as a reminder that, despite an almost global lockdown situation, we should "Never Give Up On The Good Times" because the unadulterated joy spread by good music will "Viva Forever". You're gonna love it, basically.