The internet is hot for Jordan Fisher, Netflix's newest heartthrob
Peter Kavinsky? I don't know him. Meet John Ambrose McClaren, the star of 'To All the Boys I've Loved Before' sequel.
Image via Netflix
For a lot of people, John Ambrose McClaren would be it. Sensitive and bookish yet suave, John swans into the To All the Boys universe with a pressed sweater and a sparkling smile, and we're all thinking the same thing: "Lara Jean Covey, you're in trouble now."
In the sequel to the universally beloved first movie, our heroine Lara Jean, played by breakout star Lana Condor, finds herself in torn and confused over her romantic life once her relationship with soft jock Peter Kavinsky (Noah Centineo) becomes official. Based on the second instalment of Jenny Han's beloved YA book series, To All the Boys I've Loved Before: P.S. I Still Love You explores what comes after the Lara and Peter's "happily ever after". The couple struggle through the typical issues that plague teen relationships -- miscommunication, jealousy, projected insecurities -- but the true spanner in the works is the haunting idea that Lara Jean is "meant to be" with someone a little more similar to her. Someone a little more like John Ambrose.
Jordan Fisher, who plays John Ambrose in the newly released film, was more than pleased with how well his character from the original books translated on-screen. "The guidelines were really in the material," Jordan tells i-D, "Jenny Han created a really beautiful character. The ultimate goal was for him to be kind, sweet, and charming; to be somebody that marches to the beat of Lara Jean's drum."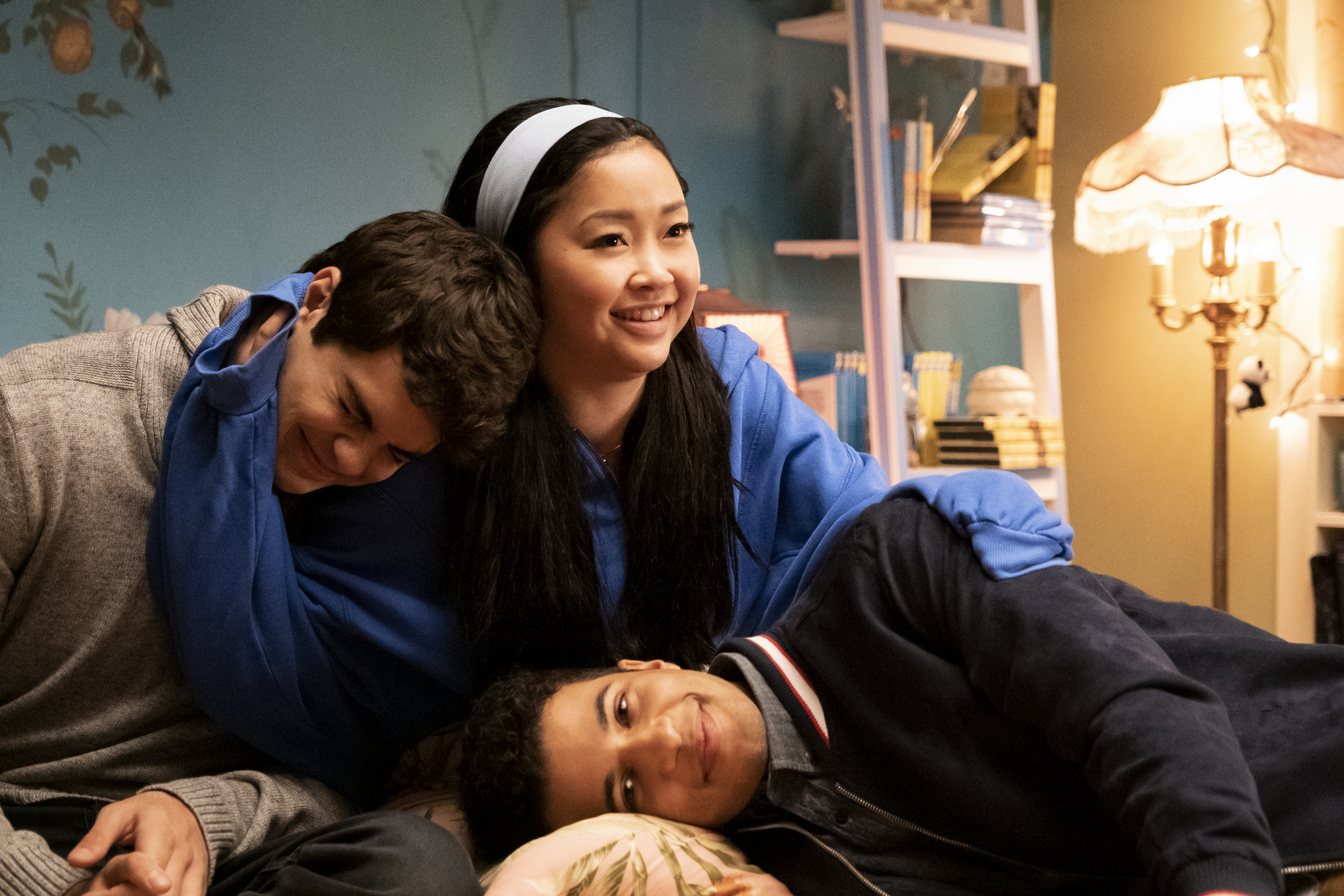 John Ambrose certainly had to be something special. Even those with the coldest of hearts found it difficult to resist warming up to #Lavinsky in the film series' first instalment. The pair made for a compelling and quintessential opposites-attract match. A love-rival character would have the mammoth task of convincingly being as likeable as Noah Centineo's Peter, who quickly became the subject of intense online admiration in the aftermath of the first film, earning Noah a fabled "internet's boyfriend" title.
Naturally, Jordan had few fears about joining the cast of a film which such an. "I definitely can see a world where that could be stressful," he says, "but I was already friends with Ross Butler [who plays Peter's friend Trevor], and Noah Centineo and I have been friends for a very long time as well. I had an instant connection with Lana, and with our director. It was very easy and filled with a lot of love."
Though Jordan's public reception since joining the TATBILB family has been overwhelmingly positive, the actor has had to deal with a few racist remarks. John Ambrose is described as a "young Robert Redford" in the books, and portrayed by a white actor in a brief post-credits scene in the first movie. As a result, a few fans of the show have felt entitled to criticise the casting. "Obviously, my John Ambrose looks very different from how he was depicted in the books," says Jordan, "that can throw people off, but I think that ultimately, from what I can tell and what I've seen, most people love John Ambrose and love the story."
It helped that he felt a personal connection to his character, too. "John Ambrose really prioritises sophistication, art and culture. He's emotionally intelligent and socially aware, and I think people would say the same thing about me," Jordan says. Like John Ambrose, "I had an old soul as well growing up and still do."
A penchant for romance is also a quality John and Jordan share. In May of last year, the 25-year-old proposed to his now-fiancée Ellie Woods at her parents' beach house in Florida with a ring he designed himself. He even enlisted his best friend to pop out of the woods and play her a song on his acoustic guitar.
Jordan likens his own relationship to John Ambose and Lara Jean's. "Our personal story is very similar," he says. "We met when we were kids and were friends growing up. Then we reconnected many, many years later as adults and decided that we should give it a shot." A convincing case for a pre-destined love if there ever was one.
Tagged: