4 online film clubs perfect for lockdown
Bored? Can't decide what to watch? In need of a little rousing film debate? Look no further than these four film clubs.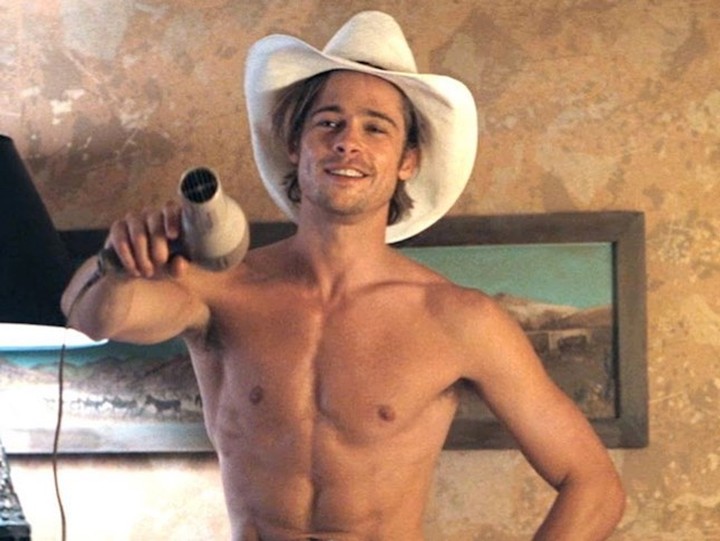 Still from Thelma and Louise
2020 isn't cancelled quite yet, despite Miss Rona's best attempts. While all plans of getting away this summer have been aborted, a lot of our hobbies have seamlessly segued from IRL to URL. In a matter of days, our bedrooms have become host to a number of social occasions: pub quizzes, club nights, fitness classes, book clubs... All things we once begrudgingly dragged ourselves out the house to do.
The cinema is no exception. In fact, it's never been a better time for watching films with friends. The app Netflix Party allows viewers to stream films in sync with their friends. Kyle Machlachlan announced an online Twin Peaks viewing party. Wes Anderson provided us with his top film recs. Beyonce's fans assembled to rewatch her documentary Homecoming. The photographer Tyler Mitchell even had us tune into his 24-hour film party, Night at the Cinema, calling it "a virtual version of a drive in movie theater".
Following the cancellation of festivals such as Cannes, SXSW and BFI Flare -- as well as the complete shutdown of the industry affecting directors and ushers alike -- there feels like a heightened sense of community has developed online among Film Twitter™ right now, and over on Instagram, new film clubs are popping up all over the world, hoping to engage one another and cultivate a shared experience. More than casual suggestions, these clubs -- and those which materialised pre-pandemic -- offer curated watch lists and real discourse. Below, we meet four of them.
Viral Film Festival
"It's driven by a love of viewing great films together," founders Seán McGovern and Brian Mullin explain. Previously presenters of the podcast Broad Appeal, the couple set up Viral Film Festival in response to the closure of cinemas and film festivals. "Broad Appeal was an entirely money-losing enterprise, but we had a small fanbase and figured we'd do the same thing with a film festival." Showing Thursday-Saturday with faux ticket stubs announcing each feature, the pair tell fans where they can watch and then invite them to enjoy a discussion on Instagram Live. With a background in programming, they build the line-up around their own sensibilities as much as what they think others will like.
"There's a total joy in the communal experience and the post-viewing conversation, whether that's serious analysis, joyful enthusiasm, debate or quotability," says Seán. "It's fun to see people we don't know getting excited and tagging their friends in posts, saying 'We have to do this!' Last week, we got a message from someone saying how important and necessary the festival and live conversations were for getting him through the week. We provide a little sense of routine and community -- that's what makes us continue: a lot of people right now are alone, if we can help some feel less isolated, we've made a difference."
Isolation film pick? "Thelma & Louise (1991), a transformative journey of freedom, friendship, the open road, and Brad Pitt's young abs. Remind yourself why this is a classic, and then demand more major films with two female leads."
Zodiac Film Club
Jordan Storm Louise and Sarah Kathryn Cleaver set up Zodiac Film Club two years ago, based on a shared dream of opening a central London cinema called 'The Zodiac' that only played horrors. "Jordan had the idea of a film club while we'd find our angel investor," says Sarah. Since diversifying their offering -- "because people are wussy babies," they joke -- their current output is driven instead by complex female characters and trashy, often otherwise trivialised choices. Now with their IRL projects on hold, they've shifted their attention to Instagram. "Before this all happened we were planning on stepping back, expanding our community. We're still focusing on that, but we've done #14daysofzodiacisolation -- a guide to our fave films that are easy to access."
Because for a lot of people the stresses and demands of life haven't slowed down just because they're inside, the pair reckon a nice thing about smaller streaming sites like theirs is "the removal of decision fatigue" when confronted with too much choice. "They replicate cinemas in that there's only a handful of films being shown. You watch what you're given and you feel good about it." While still finding their feet within this new, temporary, reality, the pair are grateful for the comments they've been receiving, and are excited to connect more with online fans. "As introverts, we're happier at home."
Isolation film pick? "Showgirls (1995) because it's a masterpiece of a train-wreck that everyone should see."
Pandemic Film Club
"Both of us have families we talk to every day, and discussing movies was a way of connecting meaningfully rather than fretting over the state of supermarket queues," explain Shaunie Brett and Leonora Lonsdale, the duo behind Pandemic Film Club. "In times of crisis, we notice people seeking connection. Good movies provide solace, and film clubs help people share in that solace, both at a micro and macro level. We want to support those who are stuck at home, away from their loved ones, or facing financial uncertainty, so we share plenty of recommendations that are available to stream for free."
The pair's page is a catalogue of specially curated edits -- think 'movies about people being forced to spend time together' and 'casting first-time actors' -- as well as shoutouts to their favourite actors, amongst them Philip Seymour Hoffman and Frances McDormand. "We are also dedicated to supporting those in the filmmaking community, who will be impacted enormously by this situation," they add. "This was, until March, the golden age of television. And with the never-ending supply of content, people have developed a relentless appetite. So with the industry on lockdown, this is a chance to take stock, appreciate the vast amount of great films and television that exists, and create a new vision that can support both filmmakers and audiences alike."
Isolation film pick? "Mustang (2015), a group of young women, stuck in a confined space and restricted from fully expressing themselves. A story so relevant to today, told with insight and intimacy."
Le Cinéma Club
Streaming one film every week, for free, Le Cinéma Club has been running since 2015 – relaunched with the support of Chanel in 2019 – operating full-time to create a distinctive space for cinema online, honouring both filmmakers and the audience. "It's a space that can satisfy our curiosity and need for different voices," says founder Marie-Louise Khondji, "as well as celebrate new talents and uncovering past audacious works."
While for the most part its business as usual for the small team -- Marie-Louise and Bingham Bryant, who joined in 2017 -- the site's reception has been greater, and more immediate she acknowledges. "More people than usual have been sharing the site, and we've received great notes from people who are enjoying the movies, which is very gratifying. It feels like people are excited about movies right now, which is wonderful -- we're grateful to be part of this community." Ultimately, she's hopeful the current situation might lead to greater exposure and more opportunities in the future, especially for those just emerging within the industry.
Isolation film pick? "STREET 66 by Ayo Akingbade (2018), the opportunity to discover the work of a talented young British filmmaker and her documentary portrait of Dora Boatemah, a Ghanaian activist who regenerated Brixton's Angell Town Estate in the 80s and 90s."