Let Christine and the Queens soundtrack your sadness with her new single
"People, I've been sad"... and everything else you need to hear this week.
|
07 February 2020, 6:13pm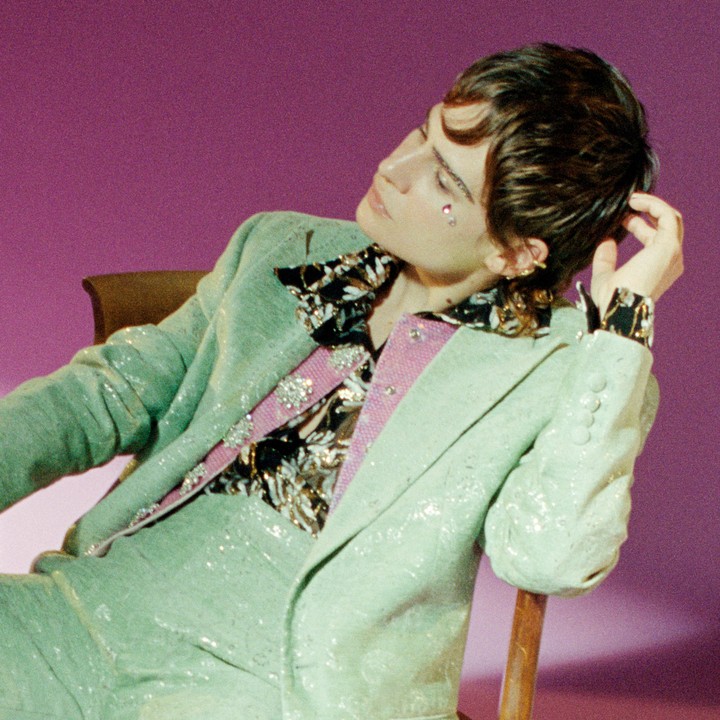 After 18 months of nonstop touring and iconic collaborations (we're looking at you, Charli XCX and "Gone"), Christine and the Queens is moving on from her certified-silver second album Chris. Today, the French artist marked this comedown with the release of an emotional new single with a matter of fact title. "'People I've been sad' is out," she announced on Instagram, "and all the feelings too".
The minimal synthy song is admirably honest, predictably switching to French half way through with the same sentiments: I've been away, missed a lot of things, been in a bad place... but going through shit makes us stronger. Who can relate? Wearing excellent white platform shoes and a blue silk suit jacket that begs to be stroked, Chris just performed it live for the first time via a COLORS session.
Also in our playlist this week is the very beautiful "Triune" by Australian vocalist and producer Rainbow Chan. Rainbow is her real name, btw. We stan. A modern adaptation of a Lunar New Year celebration song, she sings it in her native Weitou dialect and, in an accompanying message, sends her deepest love and respect to her granny, who taught her the melody. Invest in this adventure of a track on bandcamp and 100% of your money will go straight to the Fire Relief Fund for First Nations Communities and Wildlife Victoria. What a good egg.
Joji off of 88rising is lovesick and getting really into guitar solos. "Run", out today, is the first release since his debut album BALLADS 1 and as we've come to expect from the Japanese-Australian YouTuber turned superstar, naturally it comes with an epic video. Shot by Aisultan Seitov, the visual follows Joji as he attempts to escape a stretch limo from hell.
There's also great new stuff from King Krule, Hinds, Lido Pimienta, Xiuhtezcatl, RAS, Pongo, Dej Loaf and more. Press play.