Photography Mitchell Sams
Margaret Howell toughens up for AW20
Full of fisherman's hats and practical boots, the collection had us ready to face the storm.
|
17 February 2020, 9:17am
Photography Mitchell Sams
Storm Dennis raged away outside the venue for Margaret Howell's AW20 collection on Sunday morning, huge torrents of wind and rain falling down on London. Inside Rambert Dance School on the South Bank, Margaret Howell presented a collection of unusually forceful garments this season.
Soundtracked by Bob Dylan's Tangled Up In Blue -- although Shelter From The Storm might've been more apt for the occasion -- the opening looks for AW20 felt a little exposed for the tempest outside. A very pure and elegant white slip dress of a shirt, a short khaki trench and a shearling coat with nothing worn underneath -- all teamed with cute black fisherman's hats. Margaret Howell's designs have never been the sexiest fashion propositions, but it was a little moment of sensuality to open proceedings, and a feeling that ran through this collection.
What it did also suggest, as the looks slowly built up in layering and complexity -- across practical boots, layered knitwear, leather belts worn over coats accentuating the waist -- was that Margaret Howell can create the whole of the wardrobe. Which is of course what Margaret Howell does so well, maybe the best. Ease, beauty, practicality, democratic fashion. No dumb gimmicks. She stands alone in London Fashion for her consistency, her clothes' beauty and wearability.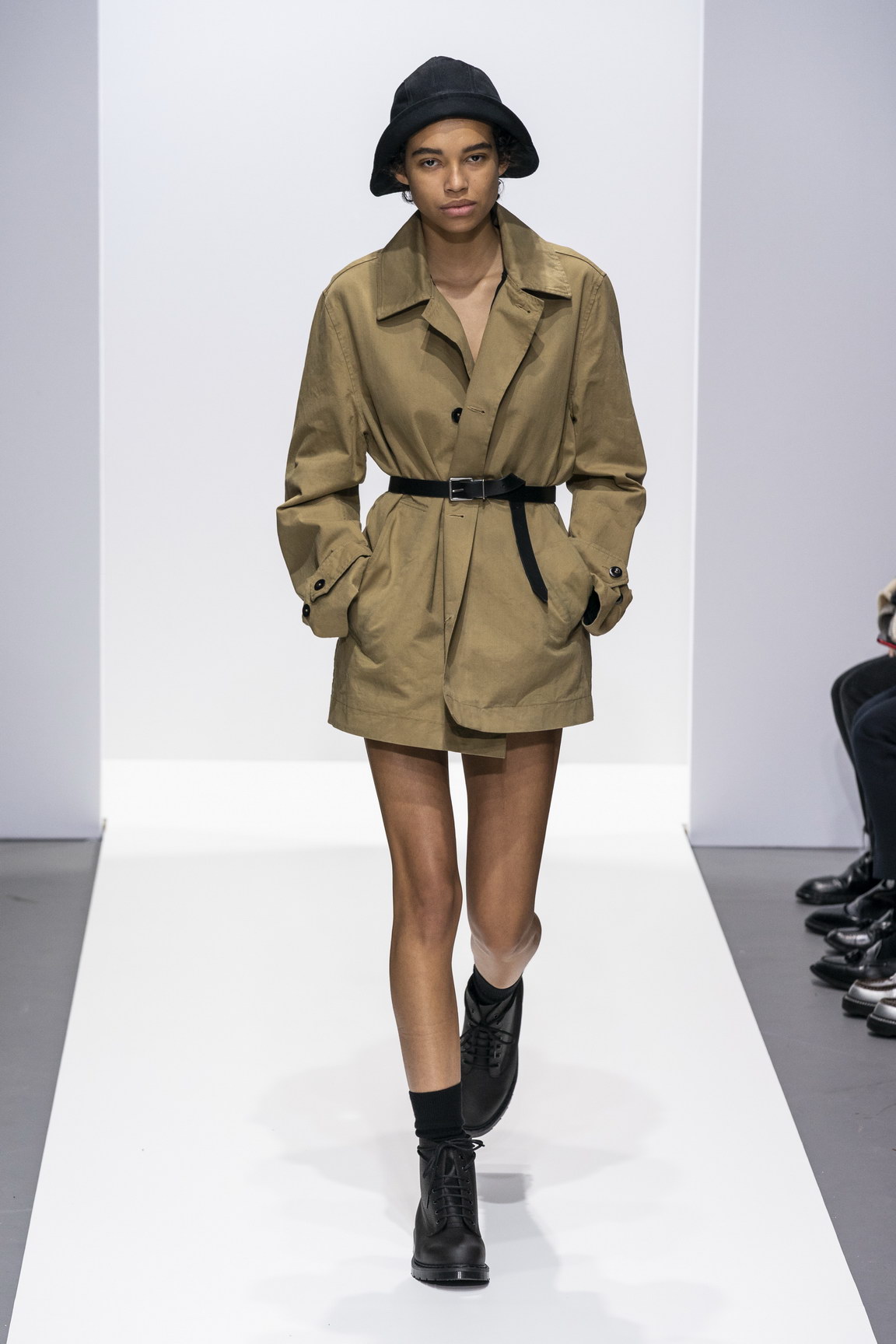 But if Margaret is more concerned with the idea of evolution than revolution in her design propositions -- subtle adaptations each season, and each season building on the last -- everything she showed on her runway today felt incredibly desirable, totally wantable, ready to be lived in. What she does is subtle, but if you're prepared to look for it, you can find some of the most rewarding, realest, clothes anywhere.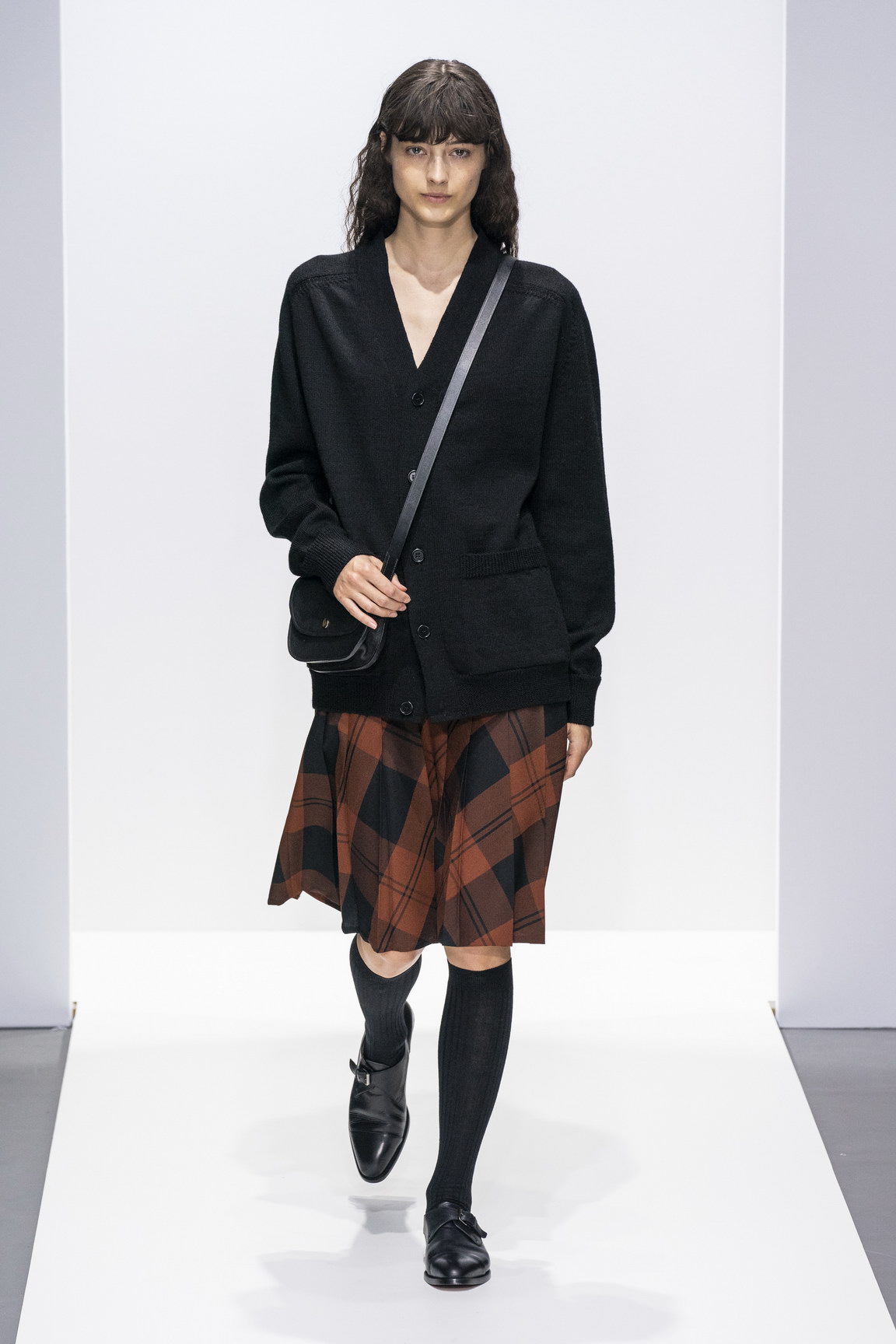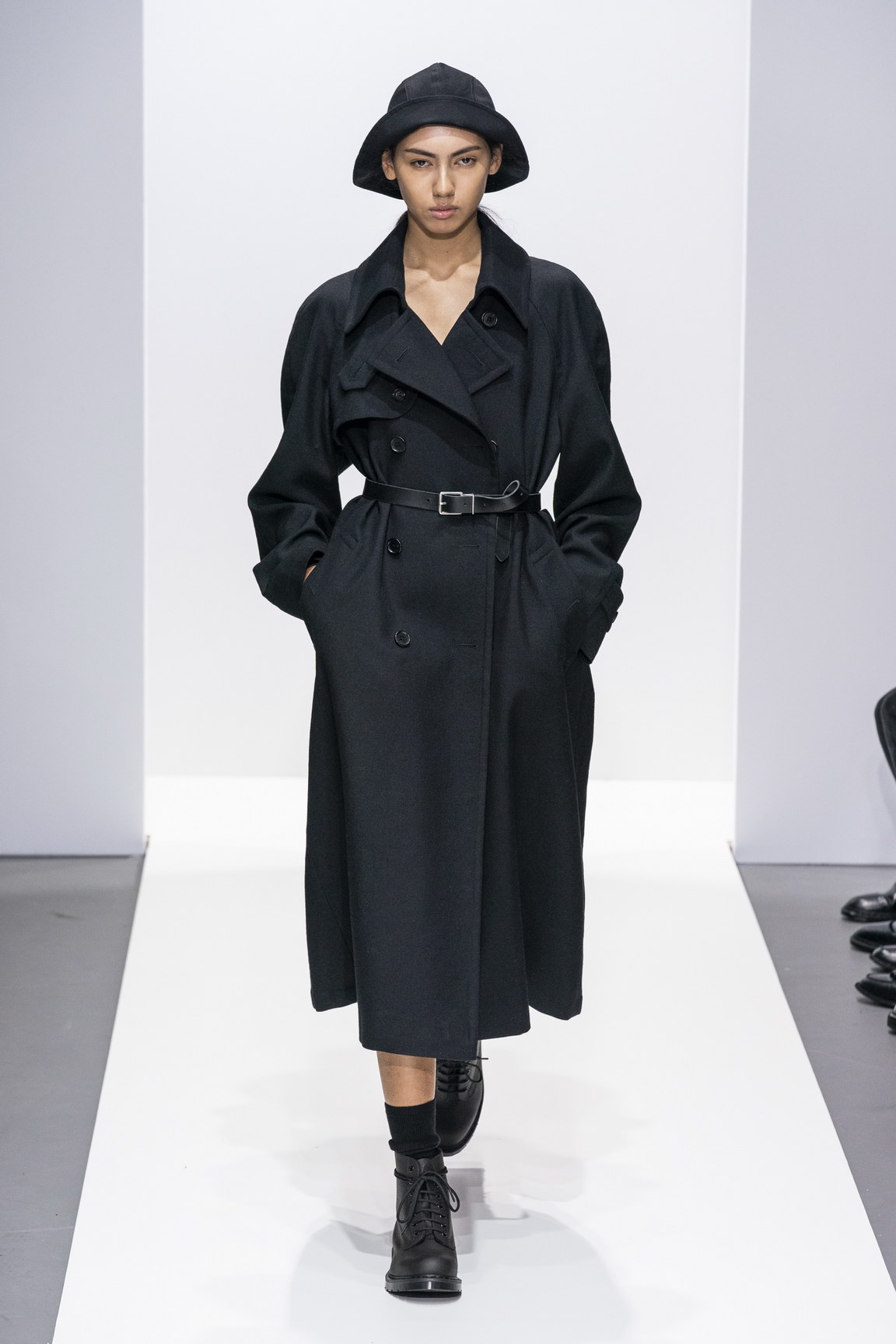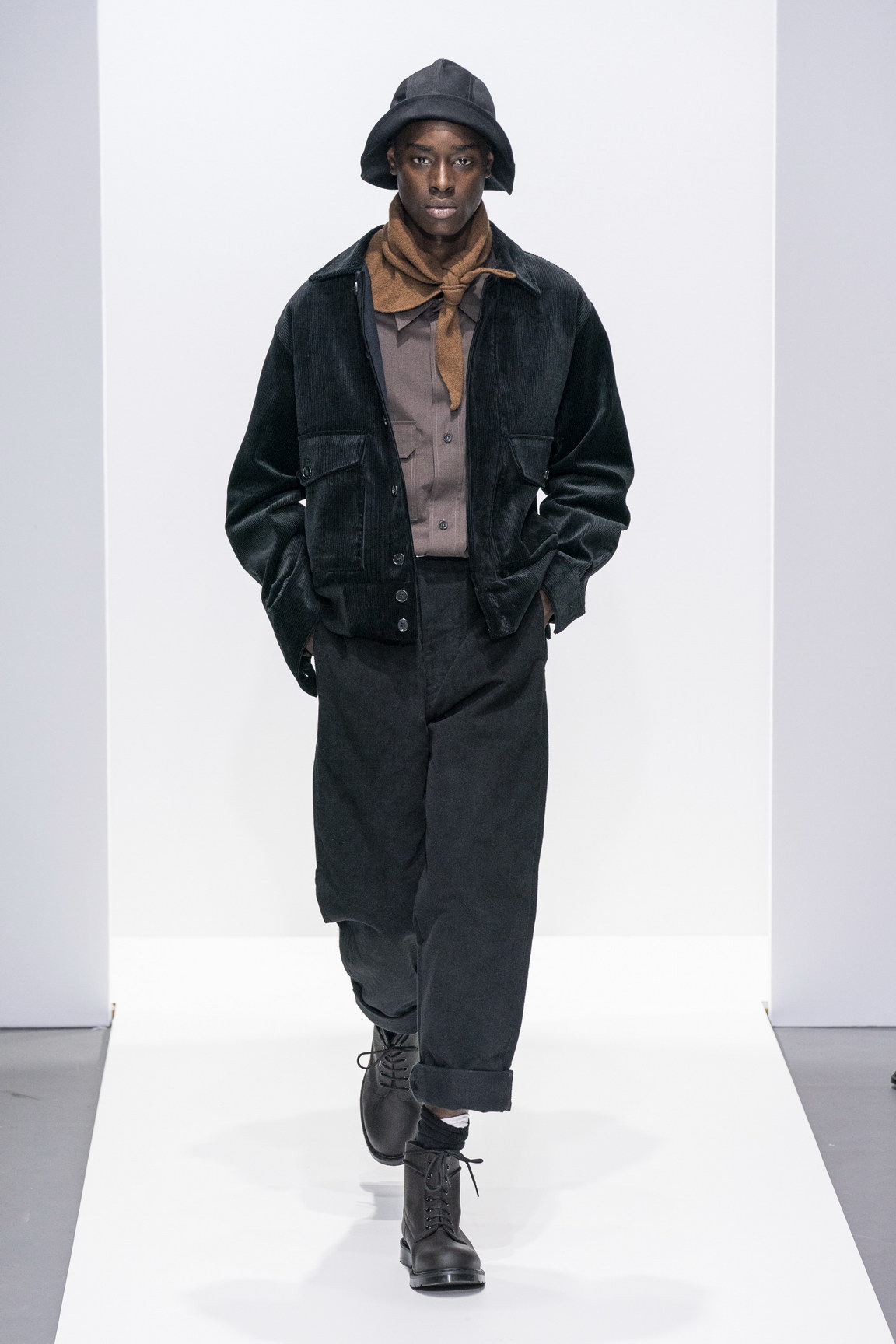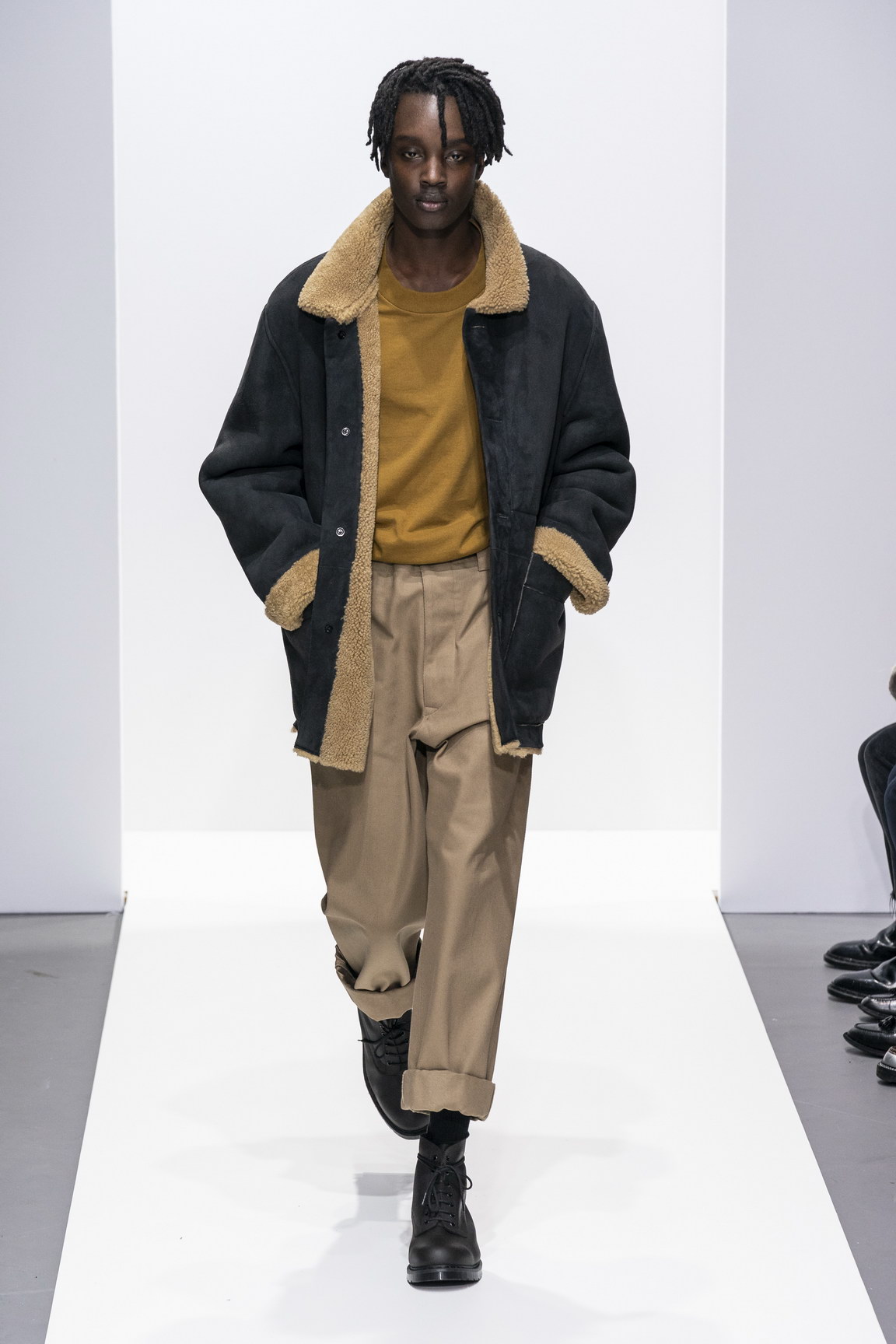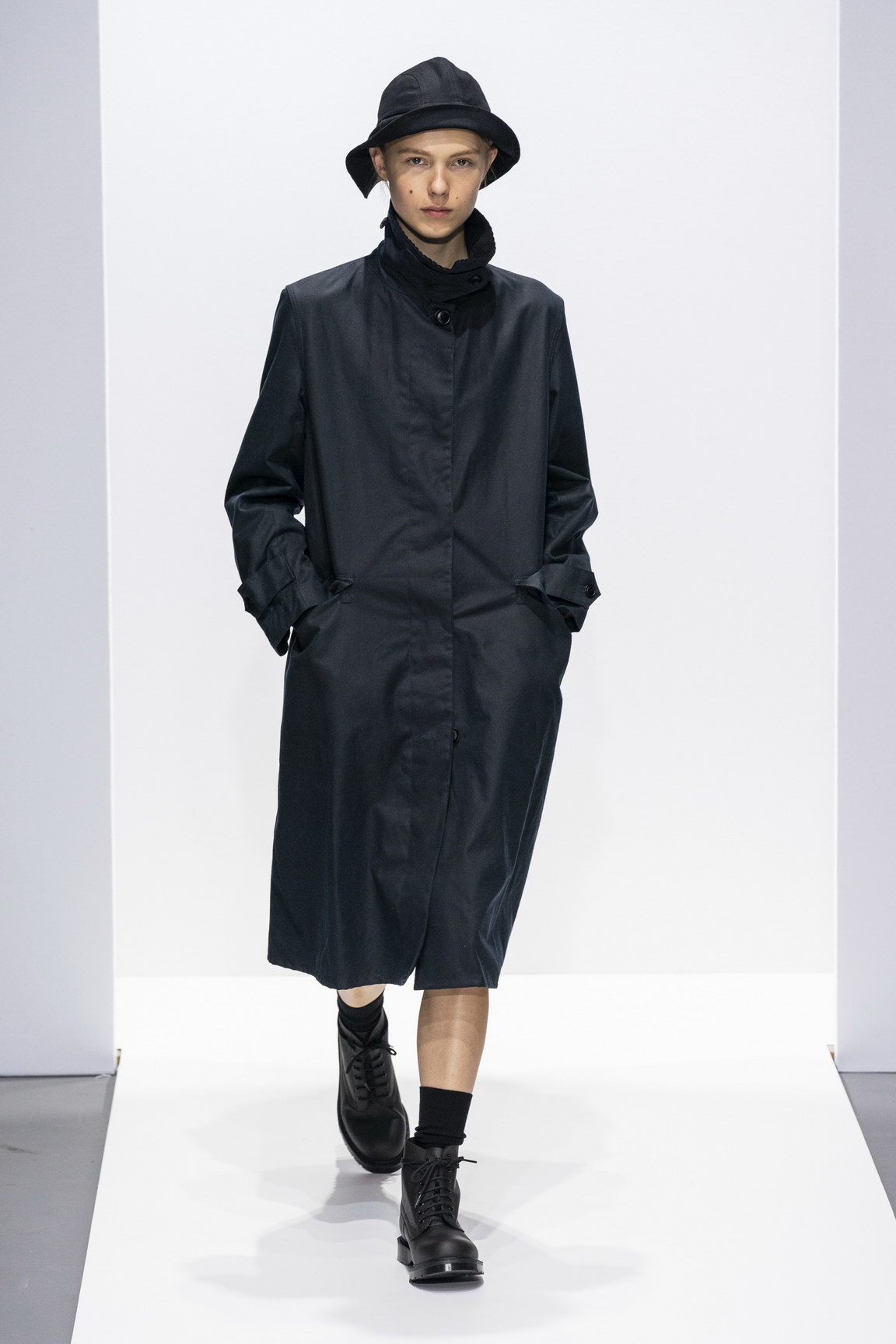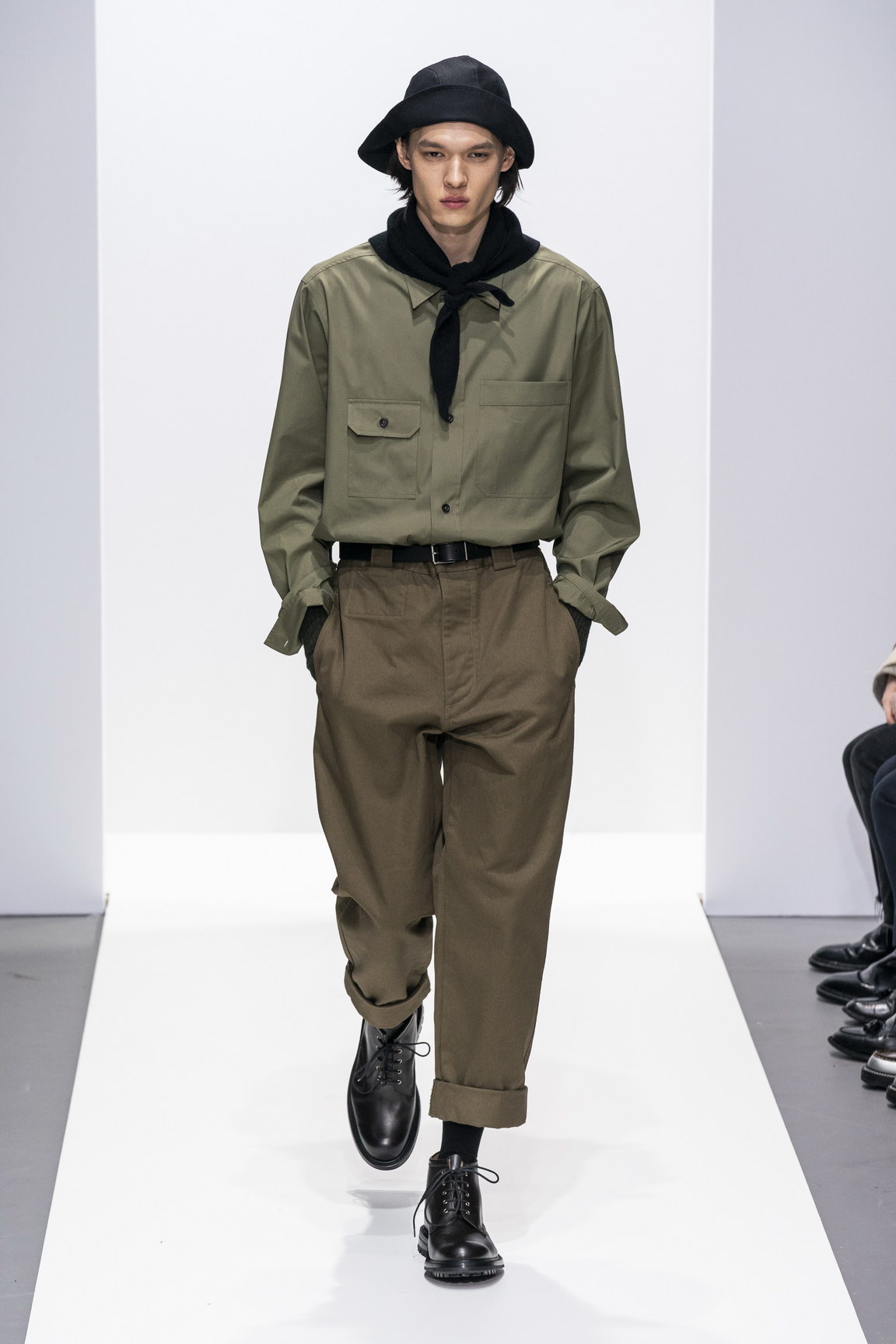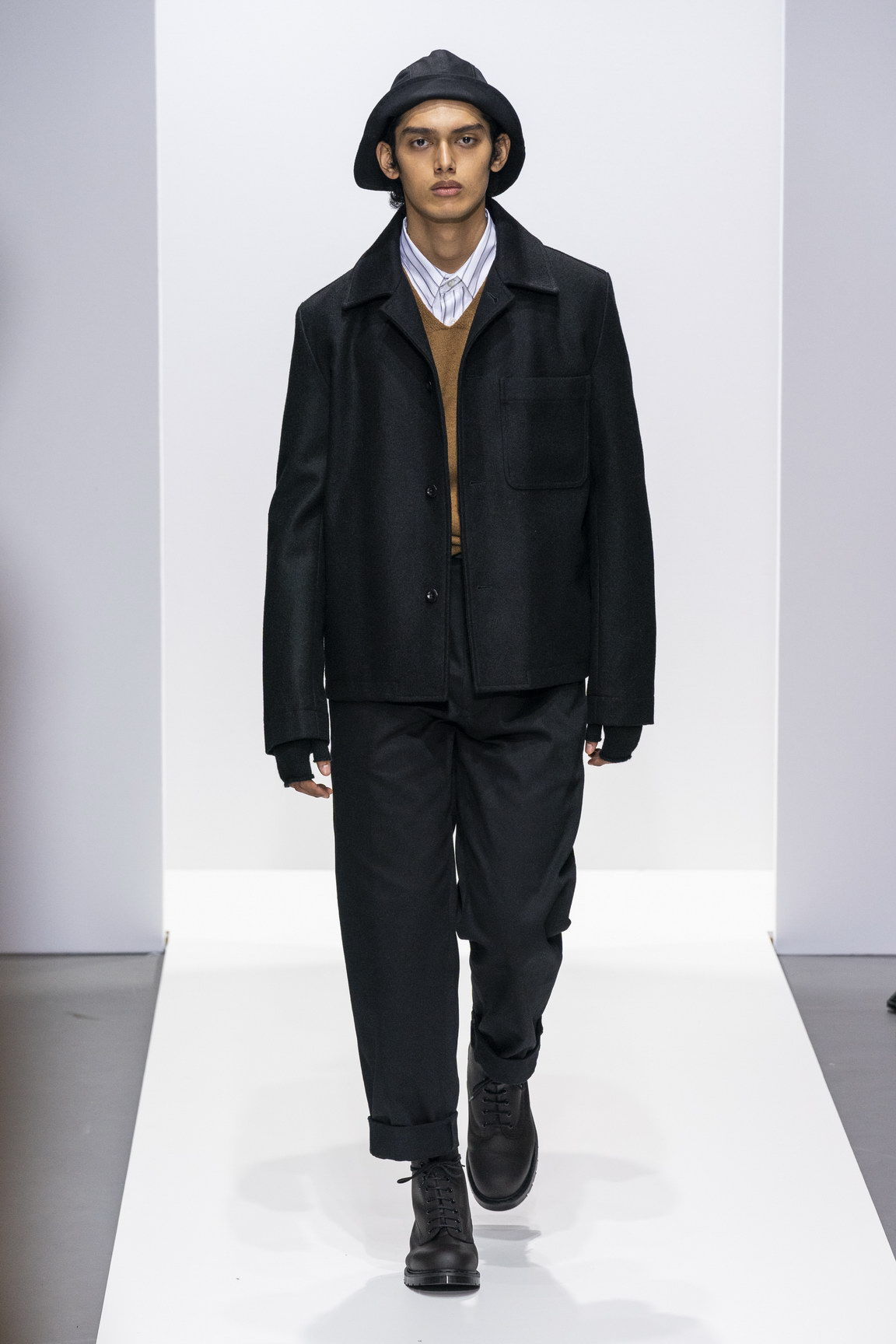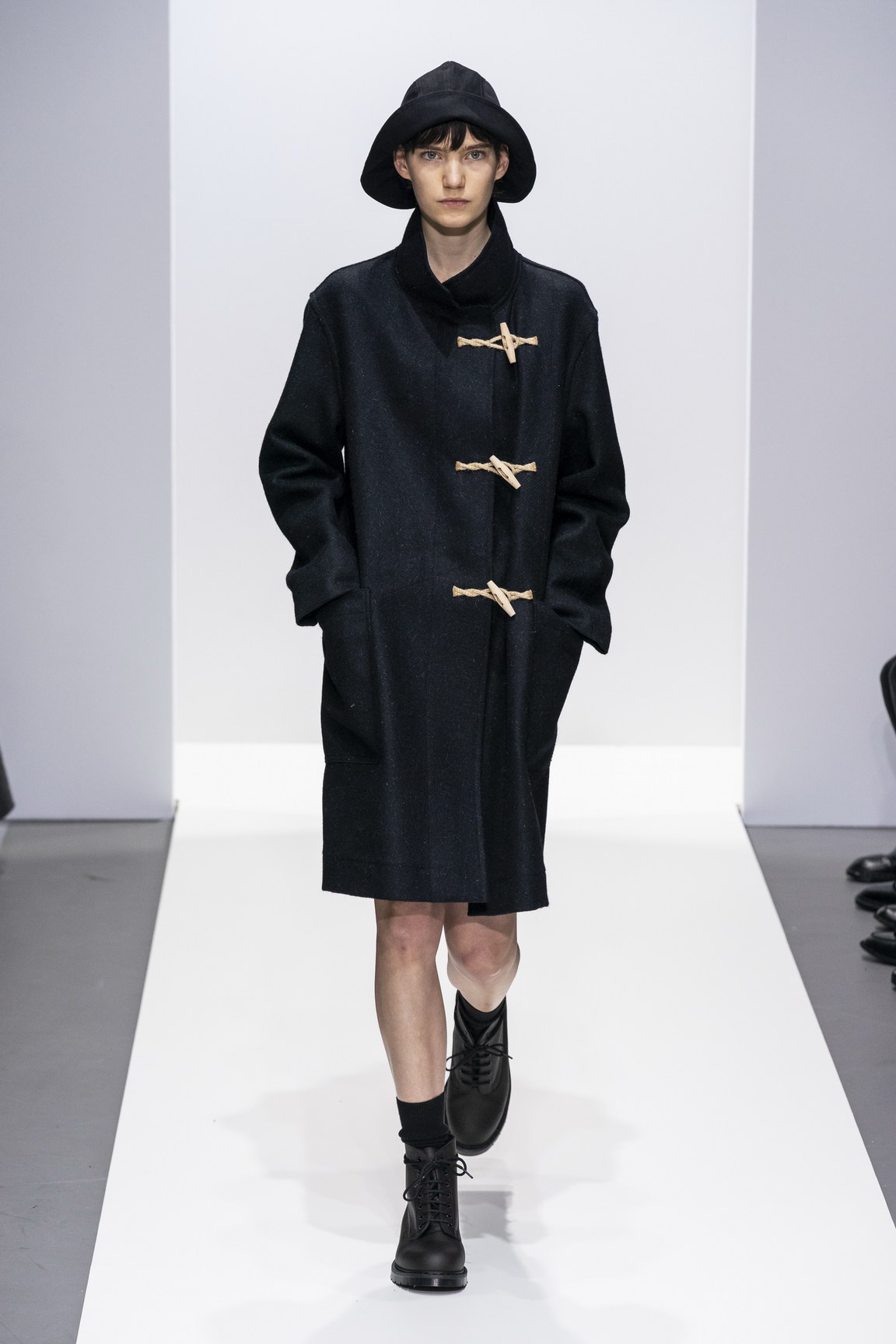 Credits
---
Photography Mitchell Sams