King Krule just dropped a single and announced his third album, Man Alive!
Watch him get burnt at the stake in the track's accompanying self-directed video.
|
14 January 2020, 12:21pm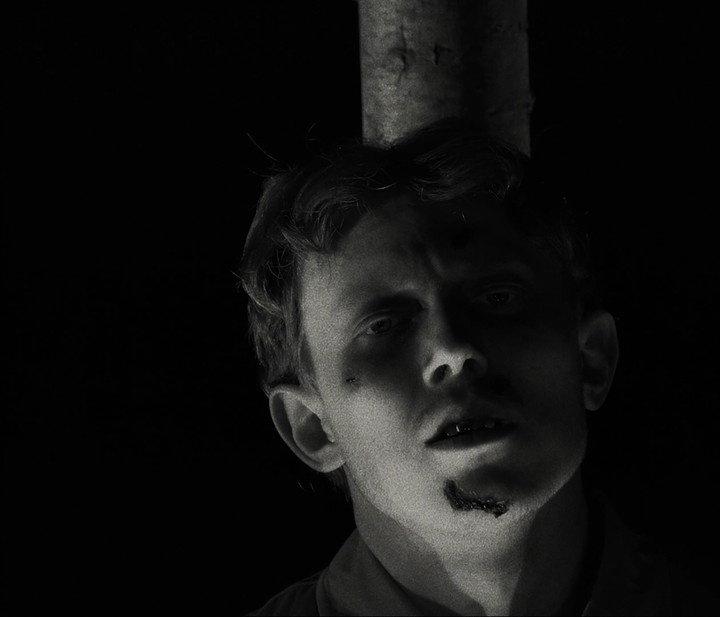 Yes, Archy! King Krule stans rejoice -- there's a new record coming and it'll be here sooner than you think. The 25-year-old musical anomaly from Peckham just announced that his third studio album, Man Alive!
It's "an exclamation about the times we live in," says Archy. "Like, 'Fucking hell, man!'" Quite. It's due for release on 21 February 2020 via XL and Matador Records. Promising to be a collection of snapshots and short stories, the record was written as a direct response to the hectic energy that came with touring Krule's last album, The Ooz, as well as the need for change that was building in the lead up to the birth of his daughter with photographer Charlotte Patmore.
Not one to leave us high and dry with nothing to pore over, we've also been blessed with a familiarly sobering new single, " Don't Let The Dragon (Draag On)". Breaking the tradition of his long term creative partnership with director Frank Lebon, Archy also just directed his first ever music video. Kind of a surprise that he didn't do it sooner, if we're honest, considering his obsession with films and the frequent cinematic references throughout his work. But she's here and she's amazing. Channelling Joan of Arc, once the close-up black-and-white shot of his battered face pans out, it becomes apparent that Archy is being burnt alive before a small crowd of people. Jesus.
We want more!
King Krule will tour the album through Europe and America this Spring. Pre-order Man Alive! here