A-COLD-WALL* isn't making streetwear anymore
After five years of helming one of the industry's most prolific breakout brands, Samuel Ross is ready to start again.
Adam Titchener
"This is the only legacy I want to leave behind," Samuel Ross says, inspecting a rail of garments in his London studio that look every bit and nothing like the work of A-COLD-WALL*. The 28-year-old designer has spent the past half-decade creating a narrative surrounding streetwear that's turned it on its head: intellectualising it through his own lens, creating garments that elevated the everyday into something left-field, luxury and worth dissecting. But now, things have changed. He's become more conscious of the world around him and his impact – both physical and cultural – on it. In 2020, less means more to this man.
"I've become a minimalist," Samuel says. Over the past few months, he's thrown out upwards of 450 possessions, decluttering his personal space to match his new-found creative mindset. The team at the brand has downsized too, from 20 to nine. "I've been studying Japanese minimalism and this idea of systems being in place. We don't need too much, only well made goods that serve a purpose -- function led," he insists."It's about the efficiency of a product, rather than saturation. Saturation is a crisis in streetwear and I don't agree with it. Morally, ethically, what it puts forth in terms of consumption…"
These words come from the mouth of a man who played a significant hand in creating the beast he's now turned his back on. In the mid-2010s, the concept of contemporary streetwear -- spearheaded by Yeezy, Virgil Abloh and Samuel Ross himself -- became so prolific that it practically changed the brain chemistry of millions of young men. Caring about clothes became a customary part of the lifestyle, and the industry boom catapulted them all to huge financial success; current figures suggest A-COLD-WALL* alone is worth in excess of £12 million. In the beginning, those three aforementioned men ran in similar circles. "My first experiences in luxury fashion were interning with Kanye West as a member of DONDA, being on set at Rick Owens' apartment when Shayne Oliver was shooting their lookbook, and setting up the Off-White showroom at their first presentation in Paris," Samuel recalls. But the culture has changed, and the men behind it have grown up.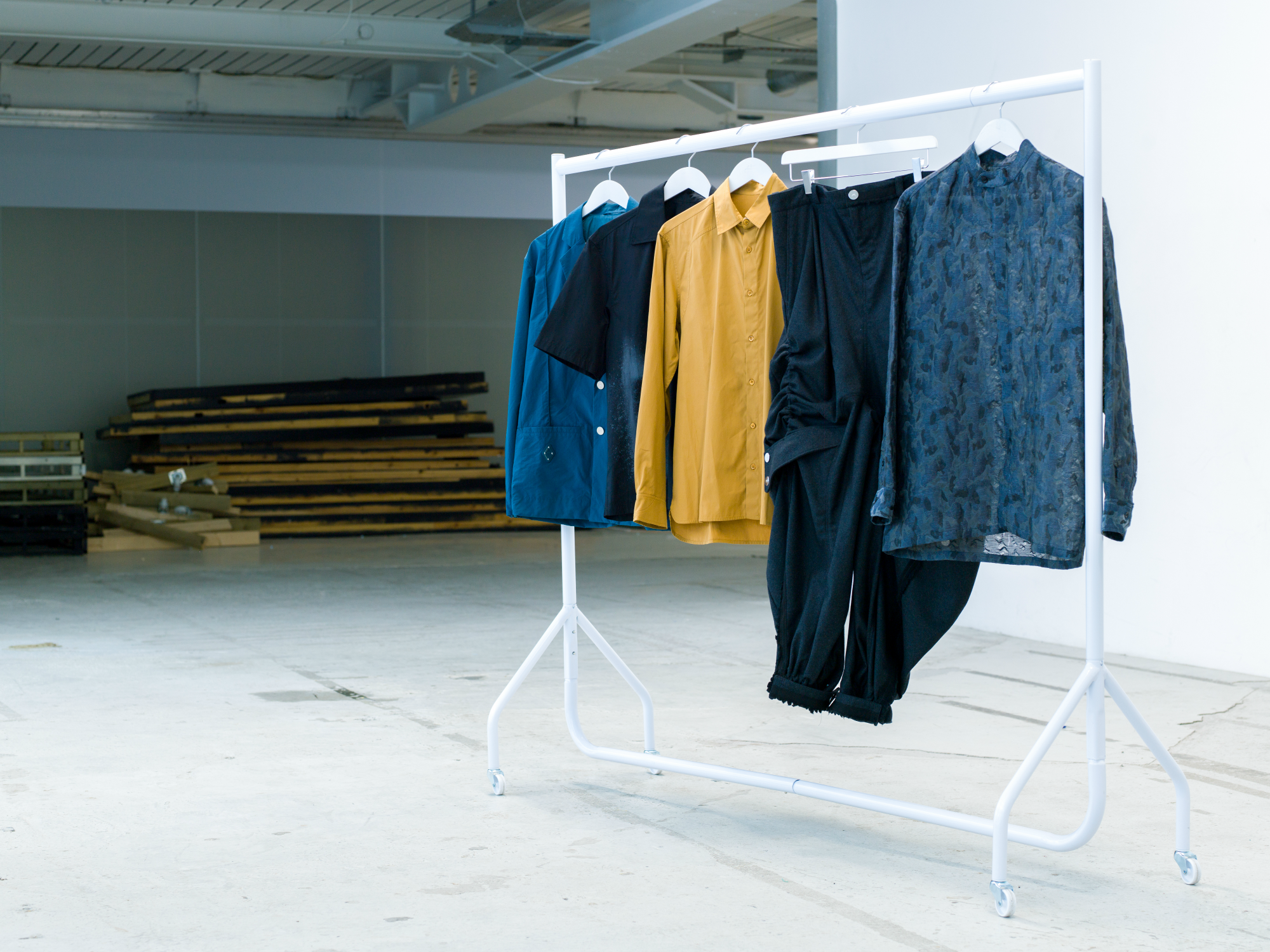 It's given the Brixton-born designer time to reflect. "I've been learning how to spar with menswear, and how to communicate in that medium," he says. "It's come with a bit of time to think about the direction of the brand and what we want to say under the moniker of A-COLD-WALL*. It's a menswear brand, not an artistic endeavour."
That could come as a shock to anyone who's deconstructed the multi-layered messages that have filtered grandly through the brand's runway shows to date. For SS20, a collection titled A Material Study for Social Architecture, Ross tore apart natural compounds – clay, lead, water and glass – and created unconventional silhouettes from their colours and textures. The basic nature of raw material could be twisted to create a wardrobe that was modern and almost unrecognisable from its original form.
Samuel is great at those kinds of things. Those silhouettes and narratives drew the right kind of attention from his core fanbase, and spurred trends. But if you look at what he's created for its follow up, the idea of 'hype' feels hugely detached from it. In its place are a line-up of garments that feel, in many ways, classic, sensible and gorgeous. If A-COLD-WALL*'s shape-shifting, utilitarian mantra felt profound in the past, here's something more so: interesting clothes designed to dominate your wardrobe for a lifetime – not a season.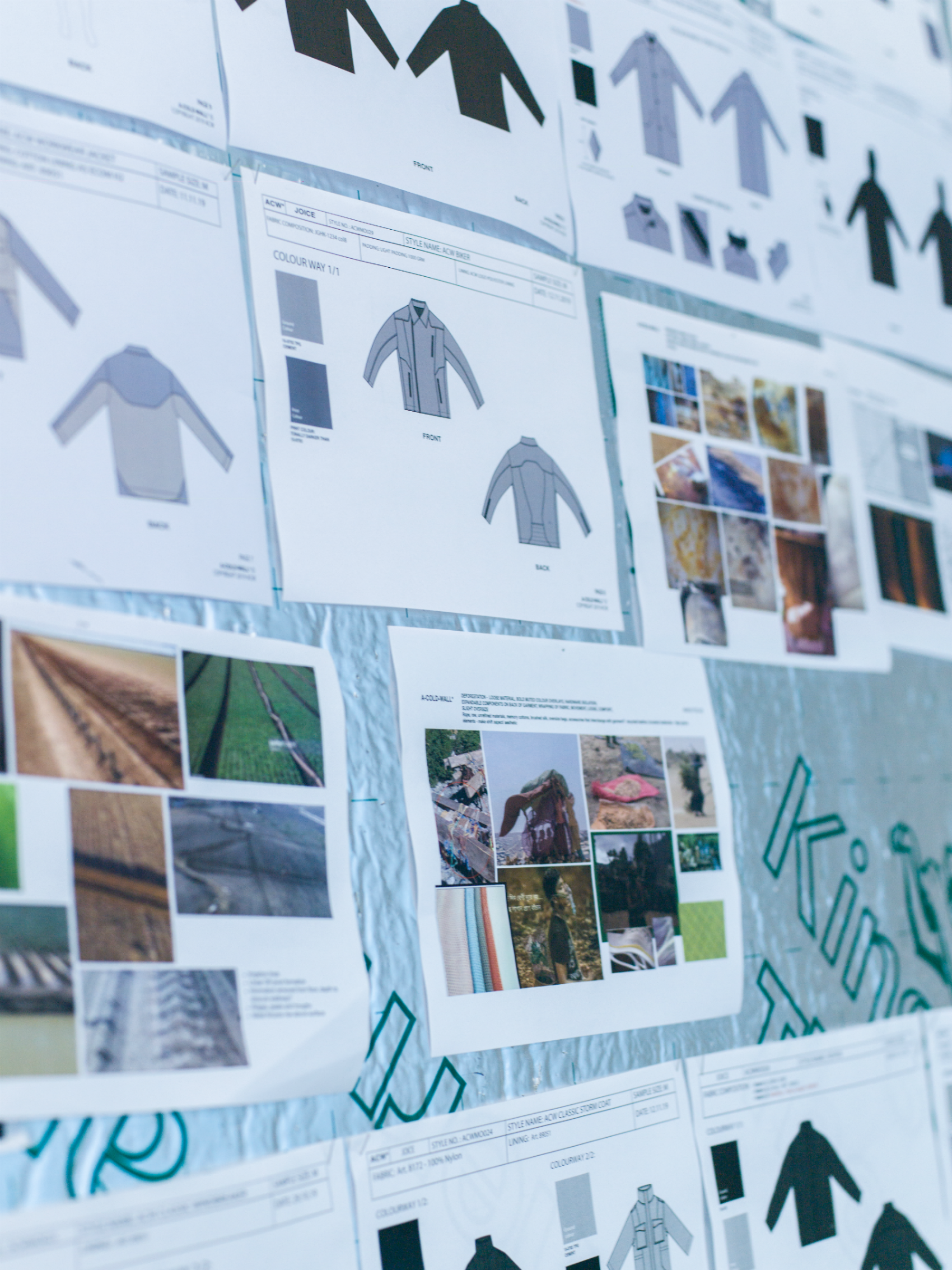 Gone are the reams of t-shirts, track pants and hoodies hypebeasts once salivated over. In its place, tailoring, casualwear and accessories harbour the brand's DNA in a different way. Oxford shirts make an appearance in earthy, weathered tones with felt appliqués poking out of the front placket. Grandad collared shirts are flecked with paint. Oversized, printed rain macs have wire-framed hoods to contort their shape, should the wearer wish to. Mauve and navy pea coats have slits in the underarms and sleeves for increased movement. Hooded and mock-neck sweaters are made from crimped, tactile materials rather than basic jersey. The knitwear is textured in places, cut apart and stitched back together in others, to give them a different, more dramatic life on the runway. It's all paired with simple, classy accessories -- one, a leather oversized hold-all that you want in your hands as soon as you see it. Sneakers? There are still a few, but dress shoes, chukka boots and loafers make their A-C-W* debut.
The silhouettes are somewhat unfamiliar to Samuel, but that was the kind of challenge he wanted to undertake after acting on artistic impulse for five years. "This collection was about discovering my own personal values system when it came to clothes, and reference points and philosophies," he says. "It's been a more emotional, expressive process in the past, whereas this was far more analytical, in terms of studying silhouettes that we wanted to represent the brand moving forward. More mature."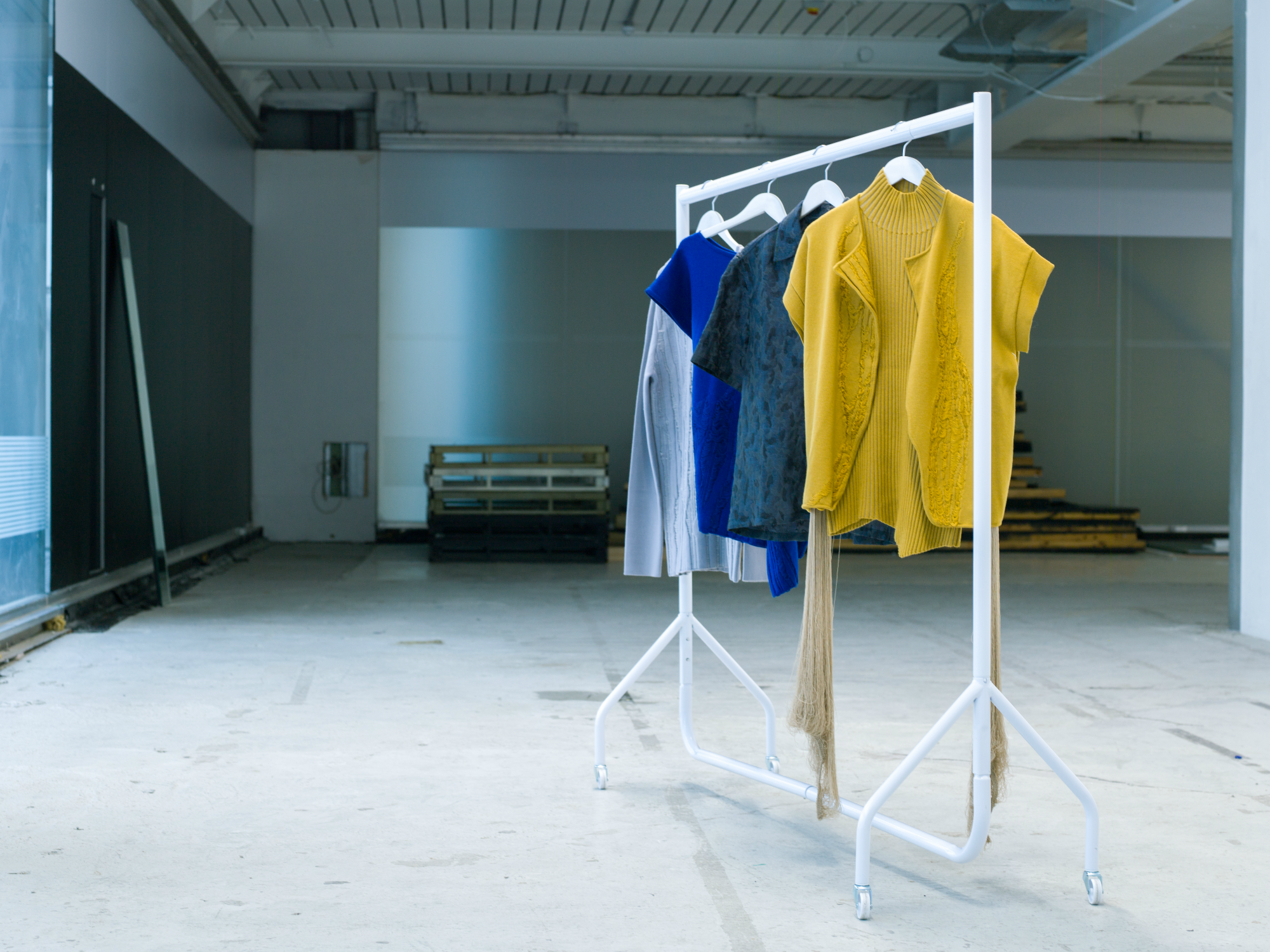 The concept he mostly scrapped halfway through the creative process still manifests itself in places. The collection doesn't have a title ("I want people to define the clothes rather than control them and deliver that message myself"). Instead, it's a continuation of his desire to deconstruct the compounds that shaped his SS20 line-up; about the marks we make on the planet as we move across it. Words like irrigation, deforestation and erosion appear on the moodboards with accompanying imagery. "It's the same study [as SS20] with a wider lens," he confirms. But his path changed around the time he decided to pull back and downscale: "It felt too insular," he adds, "so actually it's an homage to menswear. A focus on materiality and quality." That consciousness reflects in the number of products he plans to release to stockists and the public. The last collection had around 280 SKUs, AW20 has 120 – "and I want to cut further than that".
This new leaf coincides with a shift in location. AW20 will be A-COLD-WALL*'s first season in Milan, a place synonymous with the kind of timeless sartorialism Samuel Ross is now working towards. Is it an emotional process, to move your brand from your home city to somewhere new? "I feel like it's a necessary step in the brand's evolution," he answers. "Physically changing the location will make it easier for people to understand the shift in direction. The two go hand-in-hand."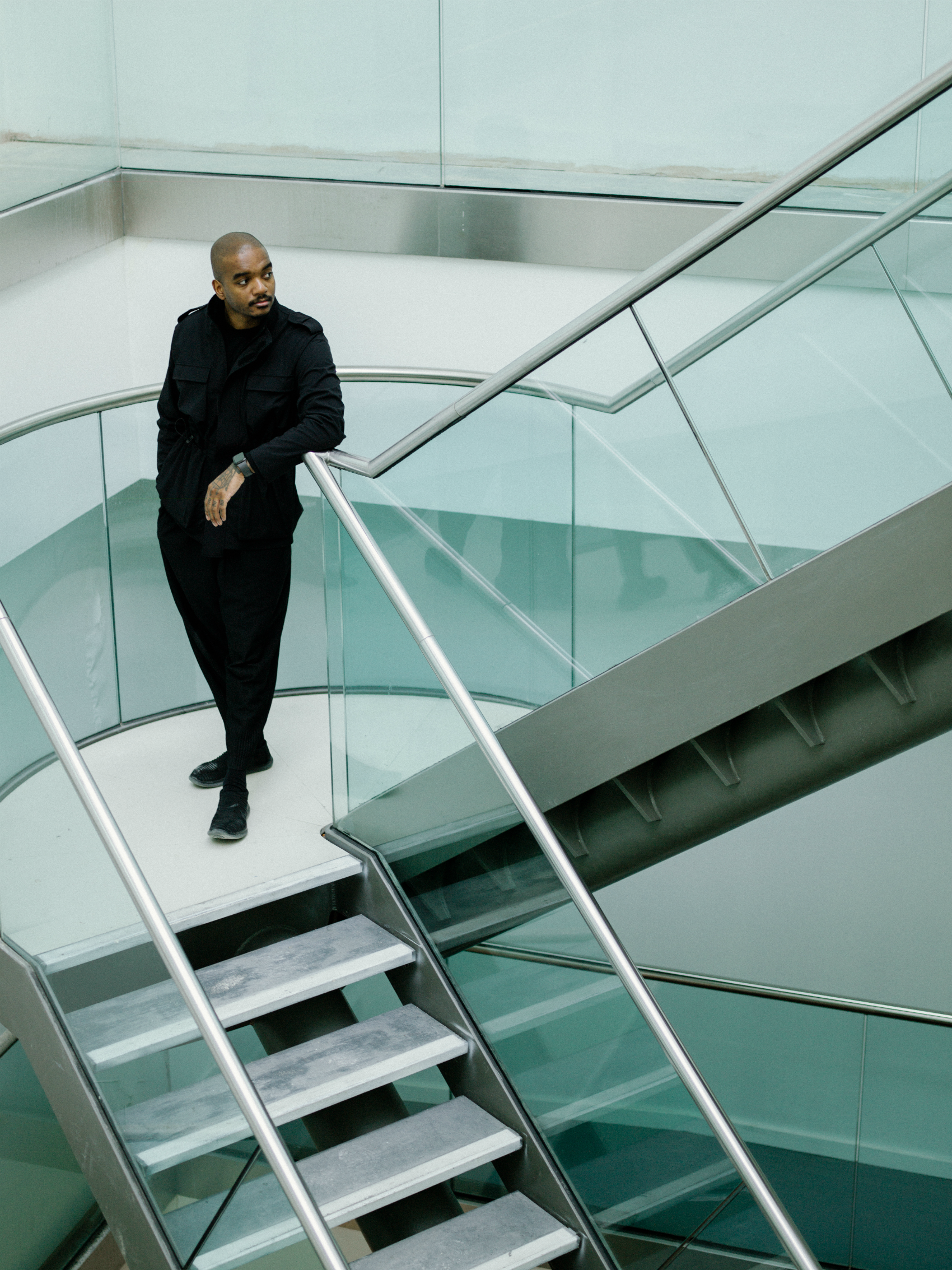 There are a generation of men who follow Samuel's work, those who maybe started out loving him as teenagers and have come of age since, who he hasn't forgotten about. Does he think that they -- the archetypal A-COLD-WALL* fans -- have changed? "I think I'm making them change," he smirks. "This collection represents boyhood to manhood; it's almost a story of one's self. I was 23 when I started A-COLD-WALL*, and it was streetwear through and through. Now, at 28, with a fiancé and a two-year-old child and a business, my perspective on life has heavily shifted. How I spend my time has shifted. What I respect and reference in regards to literature and installation and art has completely shifted. The biggest, most conscious decision has been to move towards a forward-thinking menswear brand that can speak to a new generation." That, it seems, is exactly what he's done.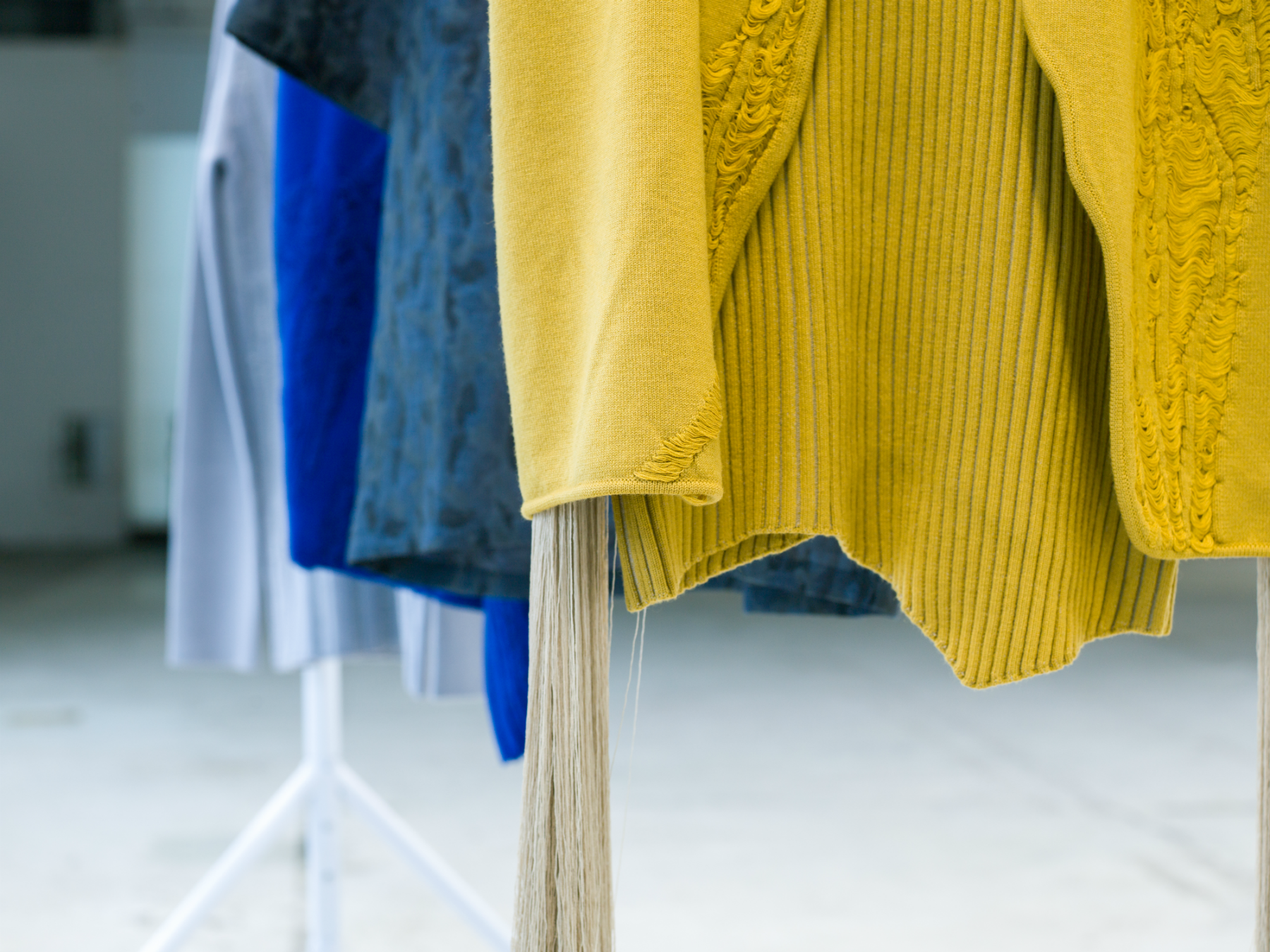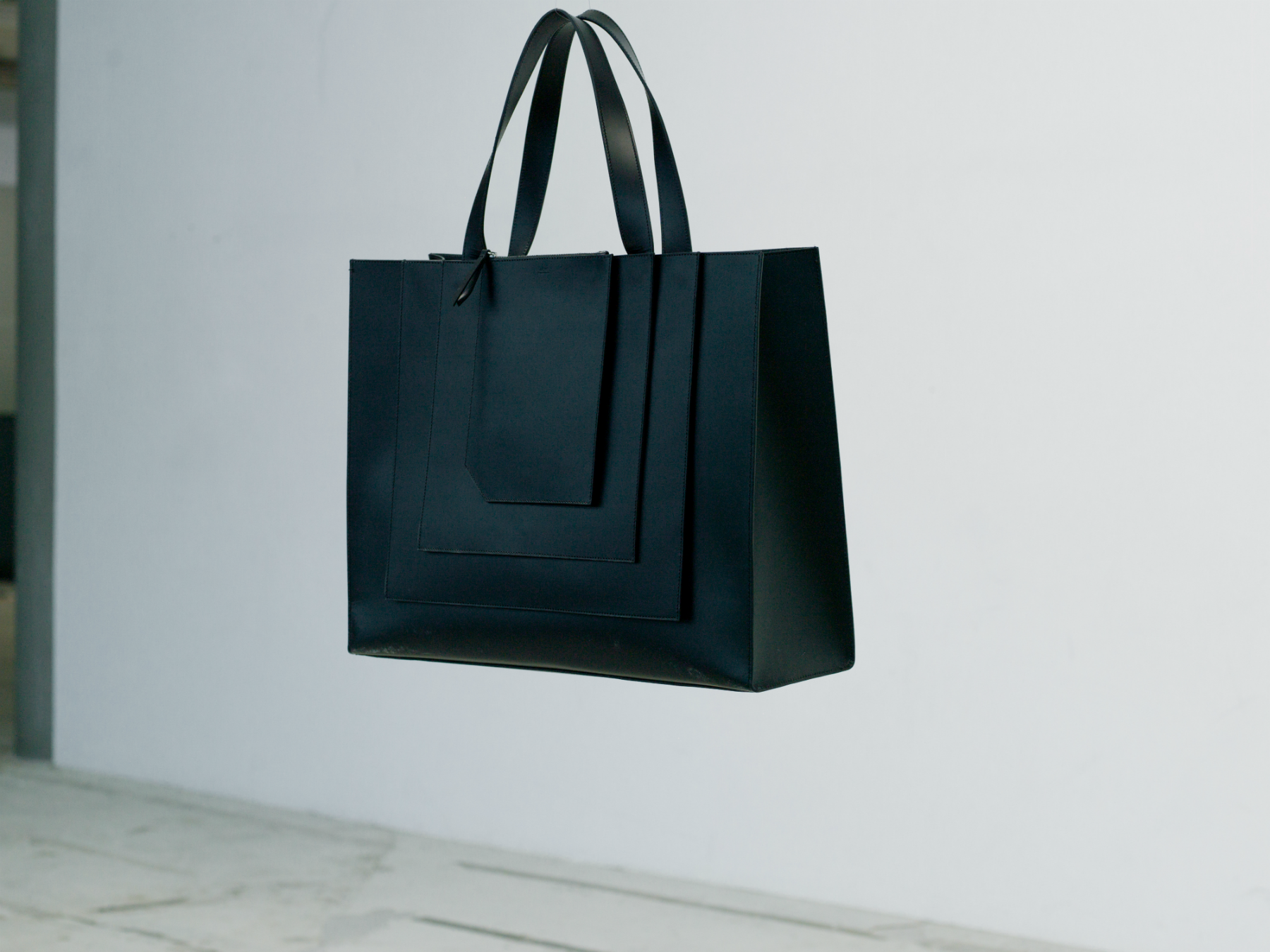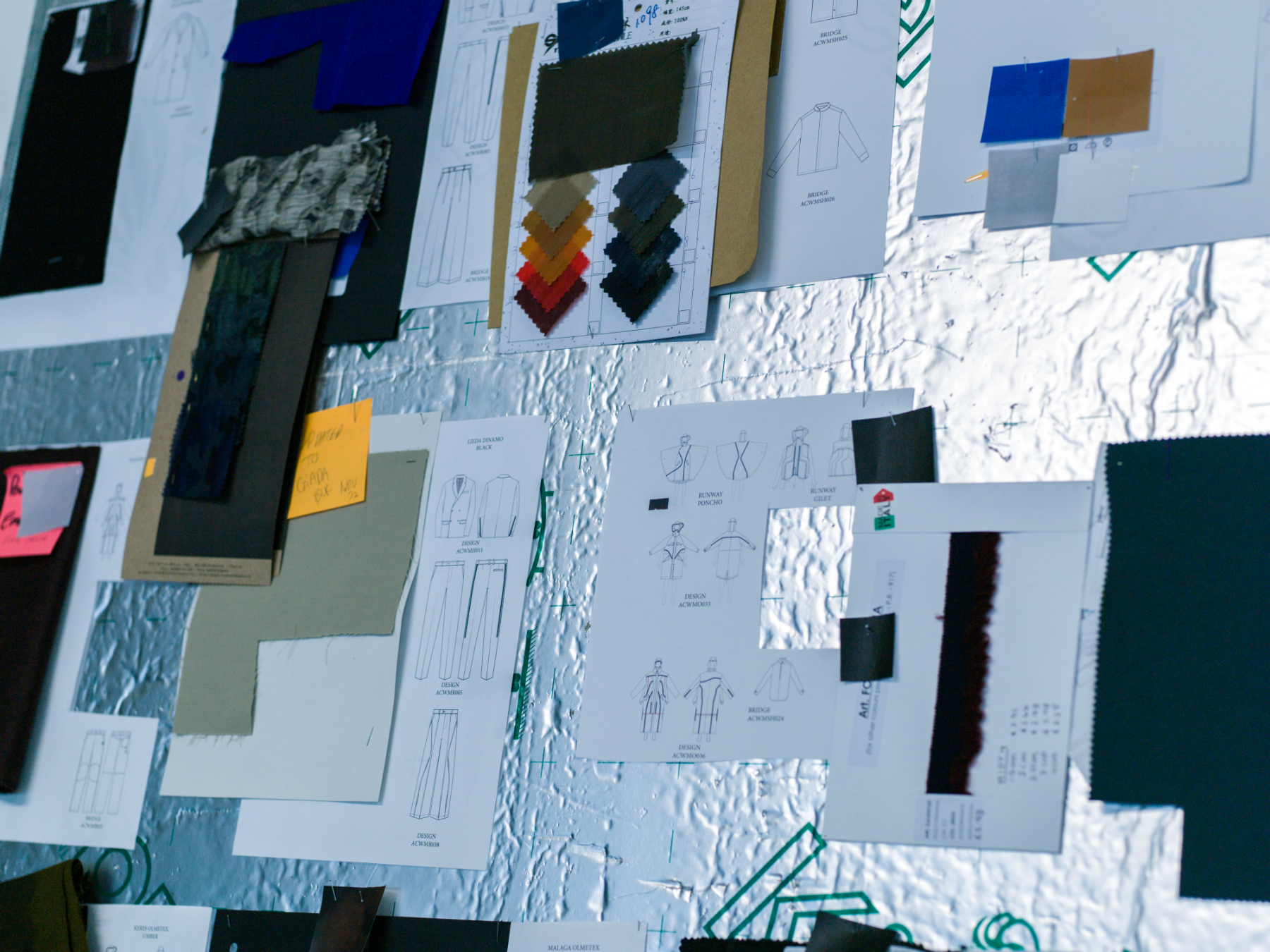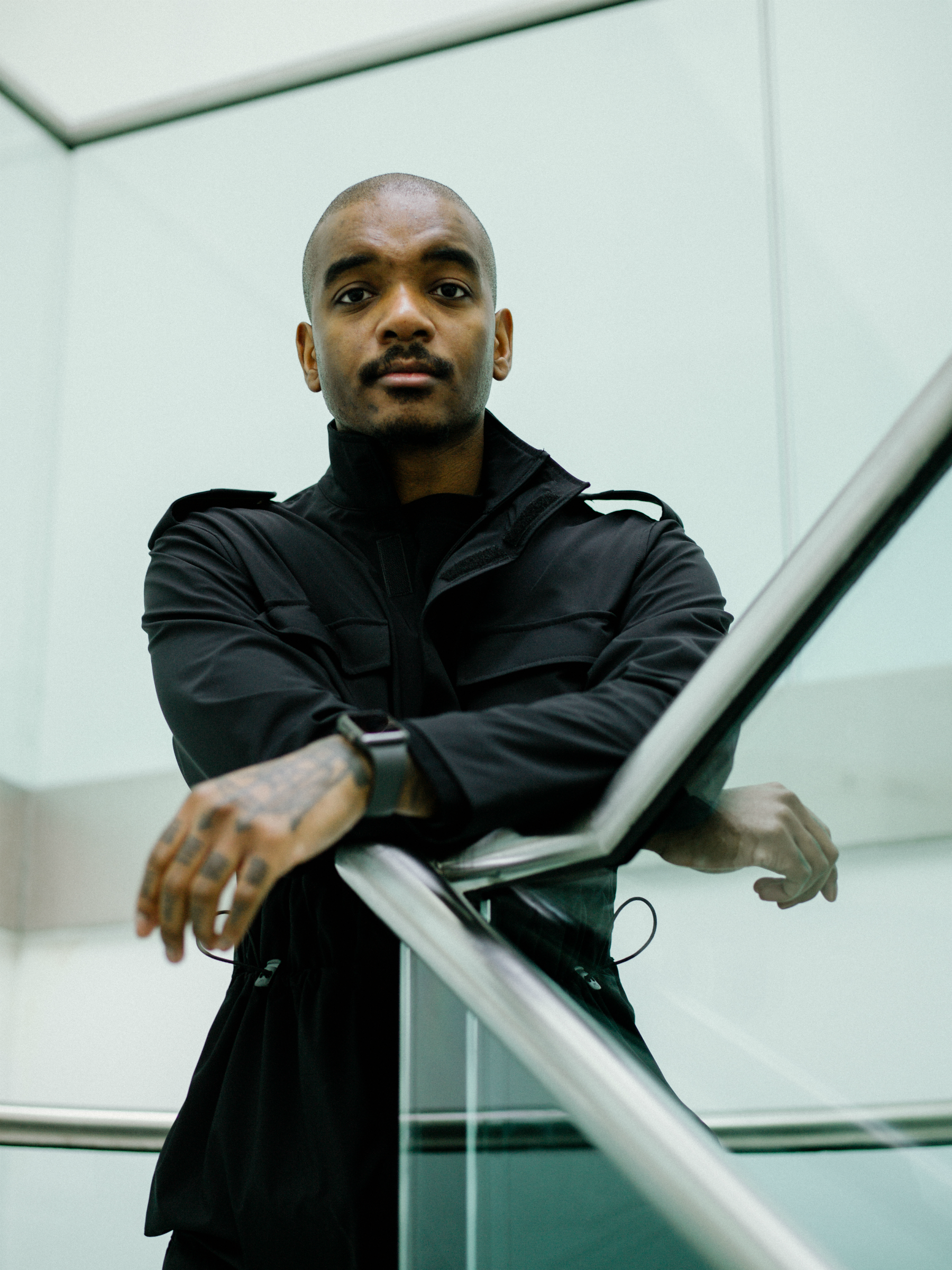 Credits


---
Photography Adam Titchener