How Daniel Lee is reinventing Bottega Veneta
Inside the seemingly overnight transformation of the Italian house.
This story originally appeared in i-D's The Icons and Idols Issue, no. 359, Spring 2020. Order your copy here.
Bags that look like blobs of buttery calf-leather bubblegum, backless shoes with perpendicular hoof-like toes and swollen plaited straps, quilted leather skirts resembling tough-looking samurai armour, cashmere sweaters jigsawed together from long rectangular strips… These are clothes that shouldn't look as good as they do. And yet, they are, right now, at the front of the fashion vanguard. A reimagining of the ideals of classical beauty for 2020. These are clothes that repulse and delight, that make you feel rich and cool -- often such a paradox. They seamlessly teeter the line between conceptual avant-garde and genuinely easy to wear.

Welcome to 'New Bottega' – a term that, for many, carries the same sentiment as 'Old Céline', which is where 33-year-old designer Daniel Lee worked under the tutelage of Phoebe Philo before joining the Italian house in 2018. You will have seen his designs on every influencer, fashion editor and the occasional celebrity. Rihanna and the entire cast of BTS just wore Bottega to the Grammys. At the Fashion Awards, he took an unprecedented four of the main awards, leaving creative directors and CEOs from every other major brand scratching their heads. But no one seemed as surprised as the man himself, lost for words by the fourth one, a simple thank you in his soft Bradford burr sufficing.
It confirmed what was already clear. Overnight, Bottega Veneta has become the luxury brand, and Daniel Lee the architect of our dream wardrobes. Never before has it seemed to happen so instantaneously. In Kering's third-quarter results, released last October, the brand announced "highly encouraging" sales growth (up 6.9%) to €284.3m. In just one season, its wholesale business tripled, and several buyers have confirmed that the waiting lists are so long that some items never even make it to the shop floor.
Why? "Because what Daniel is doing at Bottega is a total refreshment for fashion's design and retail community," says Andre Walker, the legendary Harlem designer who stars in one of the Italian brand's ad campaigns, lensed by Tyrone Lebon. "Daniel's tenure at Bottega lives up to the most discerning scrutiny of tastemakers and enthusiasts alike without formulaic ennui." And from one designer to another, he adds: "The clothes are better and better -- they are made with beautiful quality."
Part of its appeal is the simplicity, the logo-less emphasis on design and craftsmanship, arguably the true heart of luxury. And as the rest of the fashion world has reached fever pitch with collaborations, and luxury brands have been obsessing over streetwear (whatever that means now) and applying logos to just about everything, Bottega Veneta has become the ultimate riposte to all that noise, simply offering well-made clothes and accessories that speak for themselves.
You may have noticed that it is loved by influencers, but the brand doesn't have a specific strategy for it. Dario Gargiulo, Bottega's CMO says that the flooding of your timeline has been organic. "The conversation around Bottega Veneta is a consequence of our own enhancement of Daniel Lee's creative direction," he says. "Instagram has been a trend, focused around sharing the highlights of one's life. However, it feels that now there is an appetite for something with more substance and depth."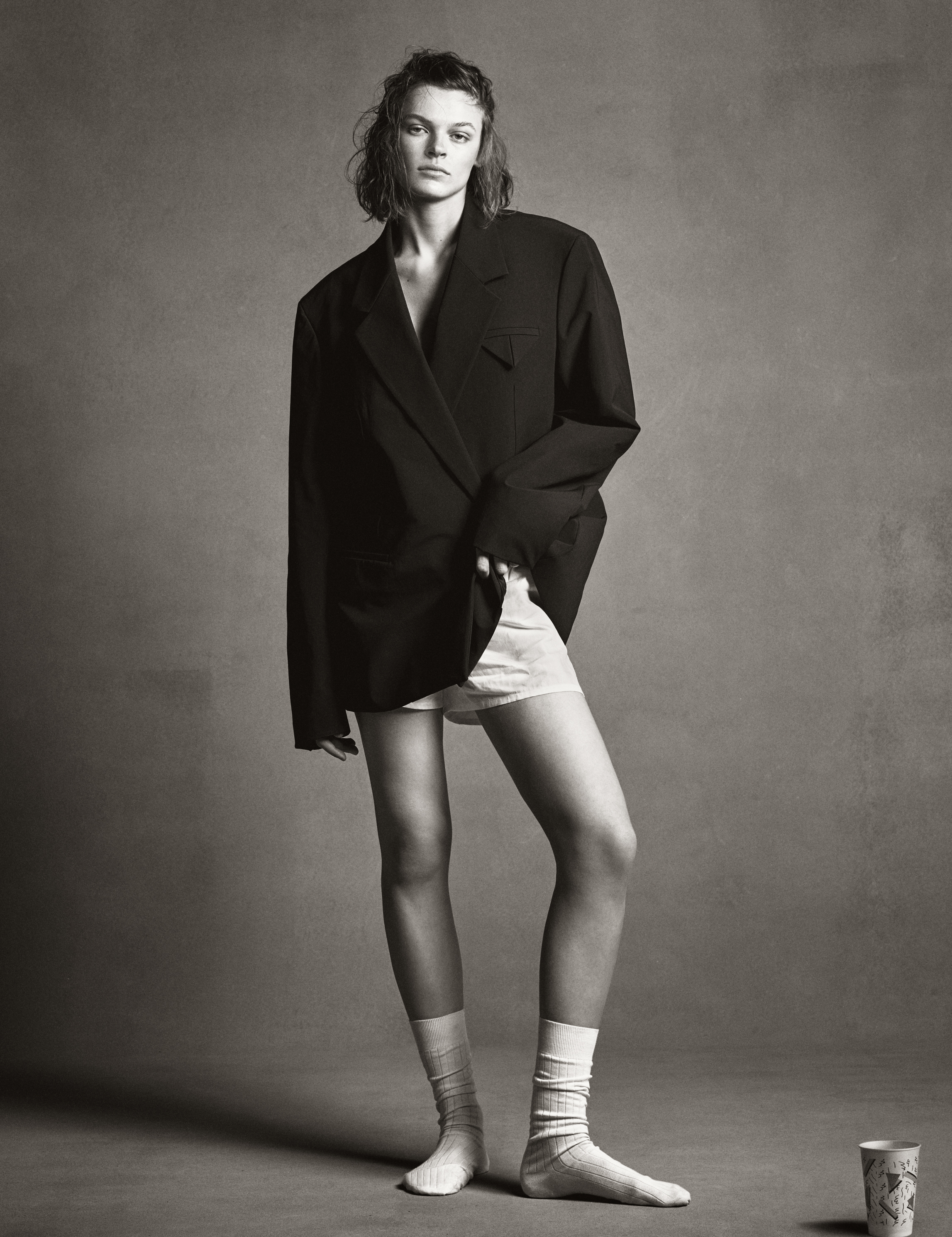 For Daniel, one of the perks of the job -- his first major creative director role -- is that there isn't too much heritage weighing down Bottega; no outmoded silhouettes hanging around from yesteryear, no awkward leitmotifs put forward by previous designers. Daniel's predecessor, Tomas Maier, resurrected the brand from obscurity and turned it into a byword for discreet-chic luxury, Germanic minimalism with an emphasis on quality and timelessness. The one thing done differently at Bottega is the uniquely woven intrecciato technique that has become the casa signature since it was founded in 1966. There is no logo or monogram – the motto has always been: "When your initials are enough."
Daniel fits into mindset perfectly. You won't be able to find out what he's having for breakfast on Instagram, nor will you see where he spends his summers or Friday nights. He was virtually unknown outside of small fashion circles before the announcement. That kind of discretion is befitting for Bottega. Yet he is still much more of a fashion person than a 'craftsmanship' person. Having grown up in Bradford, he studied under the late Louise Wilson at Central Saint Martins before cutting his teeth working for Martin Margiela and Nicolas Ghesquière at Balenciaga, before eventually ending up at Céline, where he worked his way up to design director of Phoebe's ready-to-wear collections. So he was always going to bring a sharp fashion dynamic to the table – and perhaps a bit more fun.
Just look at those giant gold chains and massive shearling bags, cartoon visions of luxury, parodies of bling. You only have to look at the ads, with Adut Akech in a disco ball shirtdress in front of a gold Lamborghini, Anna Ewers sitting poolside in nothing but a pair of quilted bovine pumps, or Mica Argañaraz straddling the steps of a superyacht in a monkey-print towel and crystal choker. These are tongue-in-cheek nods to the traditional status symbols of Veblen consumption, the crazed ostentation of life in the fast lane. The intrecciato handbags, for instance, have always been the anti 'It Bag' – so nondescriptly good-taste that they often go unnoticed. The first thing Daniel did when he arrived was to blow them up, so that you can't miss them. There's a perverse sense of pleasure he seems to be taking in making over this Italian wallflower.
Fun – don't forget about that. Whereas Phoebe's Céline was sometimes frosted with art fair froideur and narrow-hipped exclusivity, in some ways Daniel's designs are more approachable. His spring collection, for instance, is full of going-out-out clothes -- slinky and sexy dresses worn under papery trench coats with handbags slung on the shoulder. Boys in leather culottes, pec-flashing knits, socks and loafers. "It was about solidifying the things that we've become known for and the reality of dressing; clothes to live in," Daniel explained after the show. And to dance in, surely?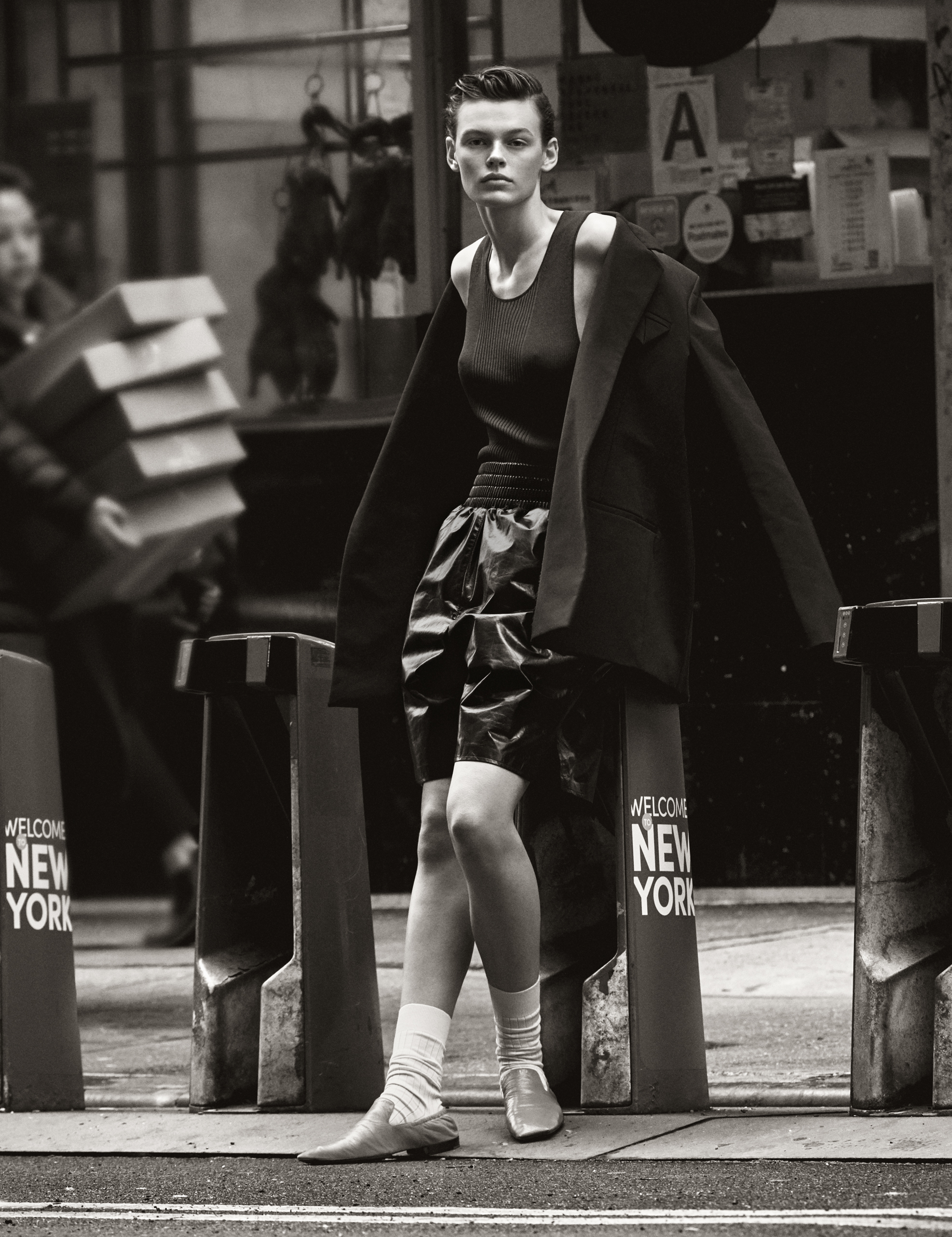 "Last season's after-party was insane," confirms Jonjo Jury, the London-based DJ responsible for making sure those parties are indeed insane, adding that there were no press or celebrities, just the in-house team. "I warmed up for Honey Dijon and looked round from the booth an hour into her set and it went off! People were hanging off the balcony, Andre Walker was voguing around a pillar, raving like the good old Ibiza days." He points out that it's not just hot on the dancefloor, either. "I played the flagship store a few months ago for pre-orders and, in my 20 years of playing events, I've never seen anything like it," Jonjo adds. "Proper 'kids in a candy shop' -- women losing their shit for the new drops."
"Our customers are being proactive and reaching out to pre-reserve styles, all of which they know by name," says Heather Gramston, the head of womenswear at Browns Fashion, which has upped its buy of Bottega Veneta stock by 250% in the last year. Some of the items sold out in less than 30 seconds, it shows no sign of slowing. As most luxury fashion houses are looking to Supreme, Palace and Virgil Abloh to figure out how to get people queuing, it turns out the answer is simple enough. In the case of Bottega Veneta, it's just about doing the opposite of everyone else. No logos, great design, impeccable craftsmanship. In other words, simply fabulous fashion -- no bullshit.
Credits
---
Photography Christian MacDonald
Styling Max Clark
Hair Shay Ashual at Art Partner.
Make-up Susie Sobol at Julian Watson Agency using 111SKIN.
Nail technician Yuko Tsuchihashi at Susan Price Agency.
Photography assistance Hayden Worsfold and Niko Margaros.
Digital operator Eran Wilkenfeld.
Styling assistance Giovanni Bead, Clémence Rose, Jesper Gudbergsen and Derek Brown.
Hair assistance Erin Tierney.
Make-up assistance Sasha Borax.
Production Honor Hellon at Honor Hellon Production.
Production coordinator Nick Drew.
Production assistance Zack Berry.
Casting director Samuel Ellis Scheinman for DMCASTING.
Models Luna Bijl at DNA and Cara Taylor at Next.