"Underwater" by Kate Bellm.
Kate Bellm's striking photos capture the spirit of endless summer
Her latest photo book 'AMOR' is a love letter to the island of Mallorca, spontaneous road trips and the naked body.
"Underwater" by Kate Bellm.
After spending much of her life under grey skies, growing up in England and later living in Berlin for eight years, it's no surprise that photographer Kate Bellm fell in love with the golden light of Mallorca. Bellm settled on the largest of the Spanish Balearic Islands, surrounded by a dynamic scene of creatives from around the world, cactus gardens, olive, almond and eucalyptus trees. She lives a short walk from the beach in the Tramuntana mountains, in a house that she built from scratch with her husband Edgar. "It was a labour of love," Bellm says. "We've hand crafted it… so it's definitely special for us."
Before they ended up in the idyllic tranquility of the Mallorcan village of Deia, the photographer travelled extensively, living in London, Paris and Berlin, spending time in Bali and on the beach in Mexico. Each of these cities proved to be a source of inspiration to her. "Paris was the glamour, Berlin was the grunge and I married the two together," Bellm explains. "Then I moved to nature." Her latest photo book, AMOR, is a collection of moments from Bellm's travels over the last ten years. The influence of each of these cities are clear in images of "friends and lovers dreaming, escaping, kissing and skateboarding," summarises publisher Hatje Cantz. She depicts "an otherworldly psychedelic paradise, with off-beat colourful landscapes, crazy cacti, hot hazy vistas, flickering palms and colossal rock forms."
"AMOR is my heart and soul," Bellm says. "It's a dedication to all the people I love." The photos capture youth in all it's carefree spontaneity. "Every single friend of mine is in there in some capacity," she says. "All the girls that are underwater are my friends from Mallorca, who are complete legends going underwater all day for me to get these shots."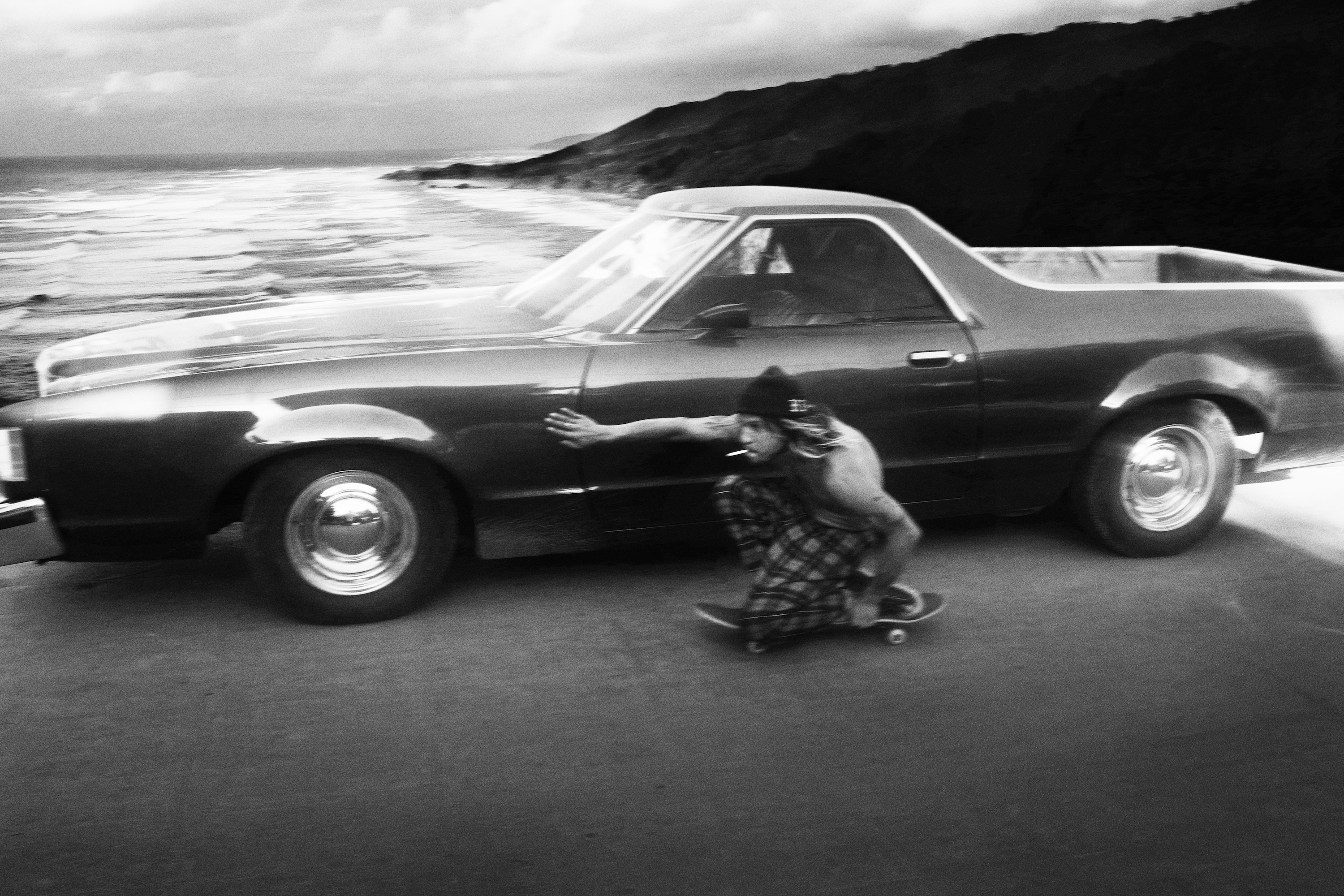 There are images from a recent two-week road trip she took through Portugal in the midst of a cyclone with some of her favourite models, a series of fashion photographs she shot in London and Paris, plus pictures of late-night partying in Berlin and plenty of tattooed skateboarders too. "To me, skaters are the kind of men I like to shoot. They have this super wild, free character. They're really different and unique and always fun," she says.
Bellm began taking photographs on one of her dad's old cameras when she was 12 years old, inspired by the lurid work of American photographer Dave LaChapelle. Although she admits the results were nothing in comparison to the dramatic photographs of the controversial chronicler of pop culture, she took note of his flamboyant sets, costumes and colours, snapping photos of her neighbour dressed up in insane outfits and crazy makeup looks. She would make sets with weird things "like hundreds of tennis balls in my garden," she says. "It was colourful and fun."
Flipping through AMOR, this attraction to psychedelic colours continues. Bellm uses coloured perspex sheets and expired film to create an acid effect on her images, which have the feel of posters from 1967 and the Summer of Love, LSD-infused road trips and the spirit of counterculture youth of that era. Though Bellm says she was probably inspired by Andy Warhol and his powerful use of block colour instead: "I think he was in my head when I was doing those kinds of things."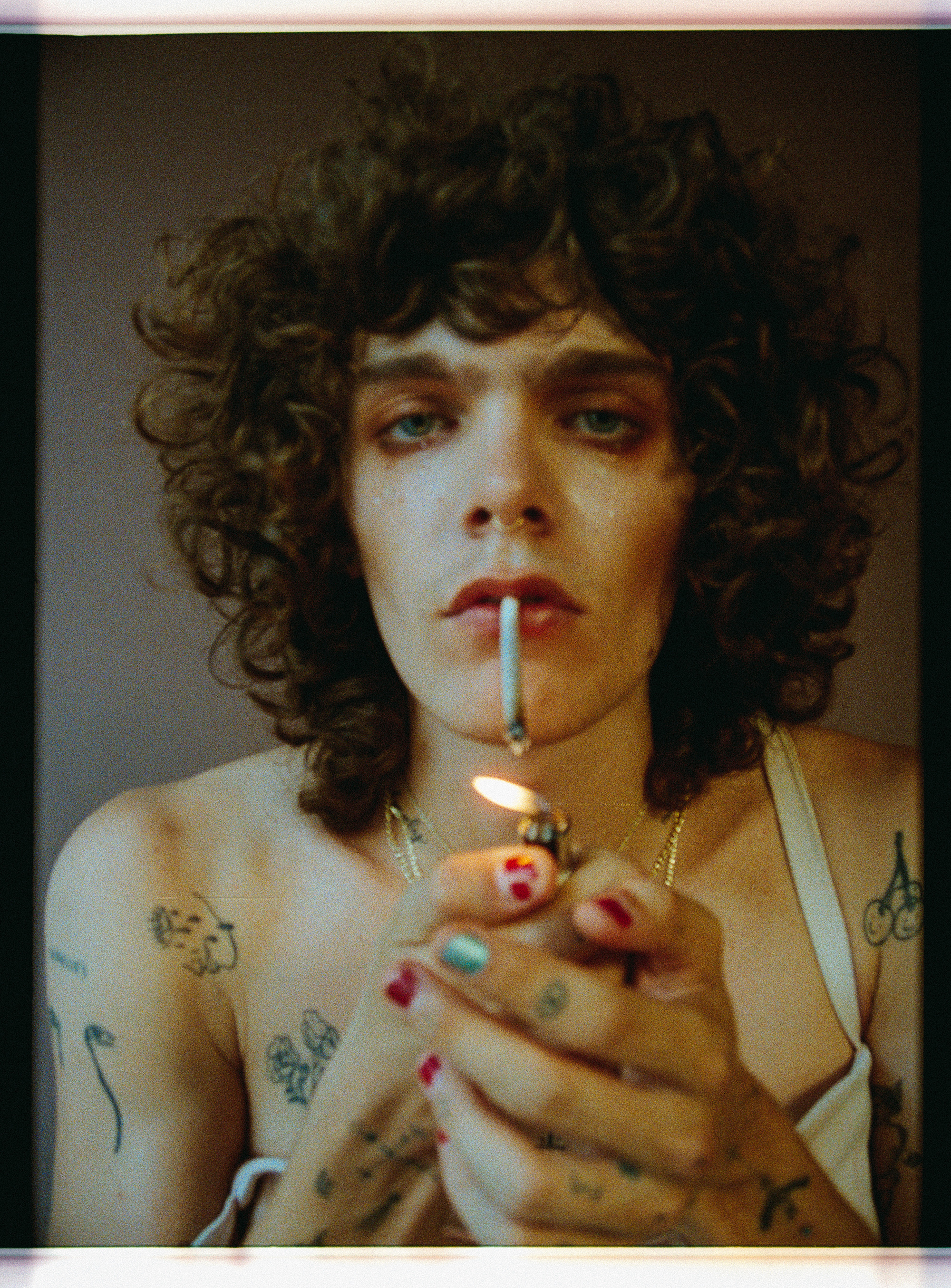 This sort of experimentation has always been at the core of what Bellm does. Once she began working in the dark room at school she quickly became obsessed with everything from creating sets to the technical side of developing them. When Bellm was first starting out, she spoke to her family friend David Montgomery, who himself has photographed everyone from Bill Clinton to Mick Jagger and Andy Warhol. He gave her some advice she would never forget: "Don't tell people you want to be a photographer, just tell them you are." Ever since, that's exactly what she's done.
Bellm has photographed editorials for magazines like British Vogue, GQ, L'Officiel, Wonderland and Interview among many more. Plus, commercial projects for Gucci, Alexa Chung and Adidas. What sets her imagery apart is the way she finds power in female sexuality and confidence, inspired by the pages of French Vogue under the leadership of Carine Roitfeld from 2001 to 2011. That is, her photos feature plenty of nakedness, curves and cigarettes hanging from the mouths of models.
Bellm happily celebrates the female form without the constraints of clothing, but on her subjects own terms, and not for the male gaze. It's something she'd never thought too much about until she was shooting for Playboy. "I want to shoot girls to empower them and for them to feel amazing and great," she explains. But when they are getting their nipples iced or being asked to look seductively at the camera, there is a "less free feeling, more contrived."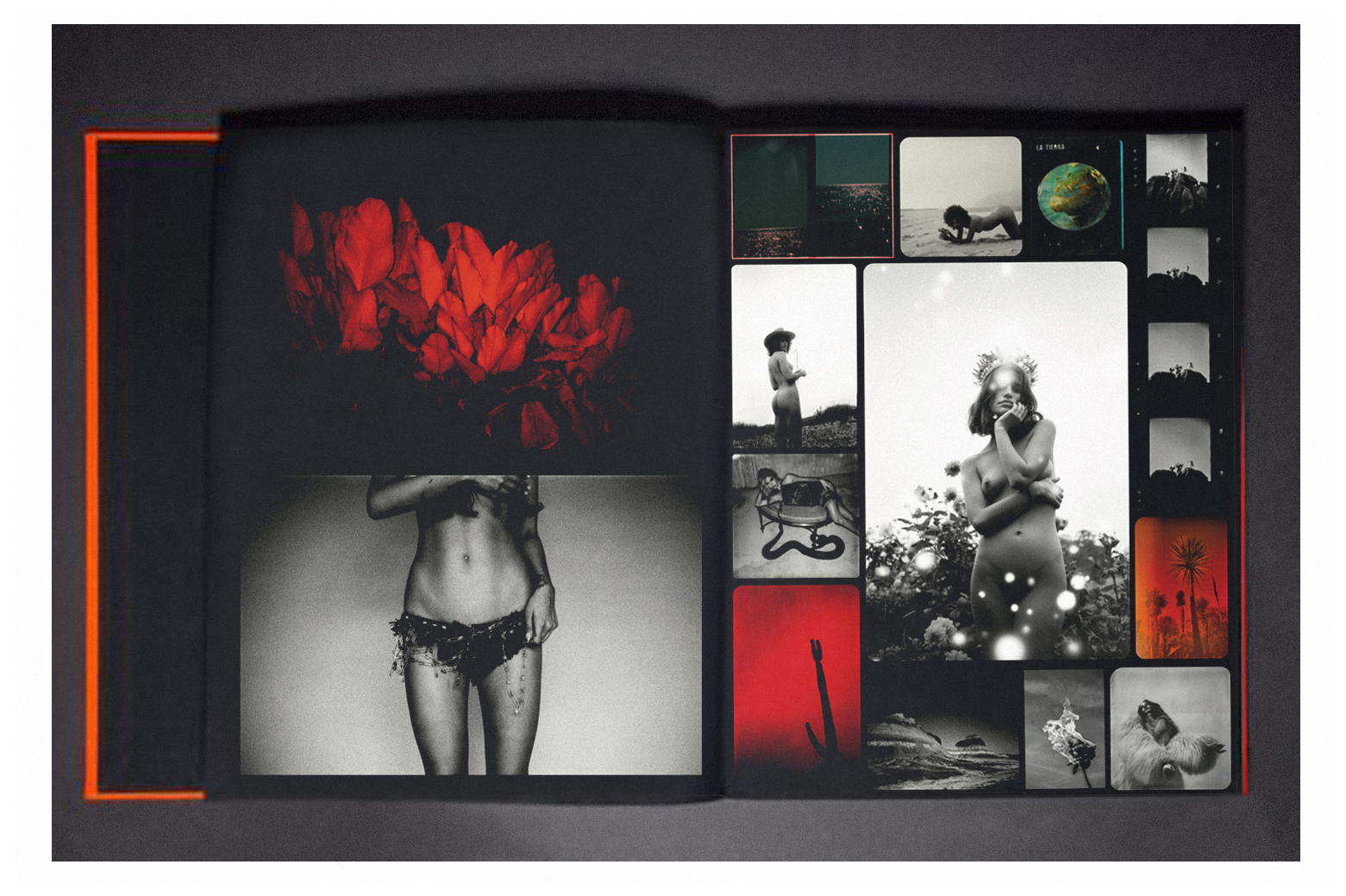 Nakedness is something very natural to Bellm, it's a big part of her lifestyle and she doesn't think it necessarily has to have sexual connotations. "Where I live it's very open, free-to-be-naked kind of community. All my friends and I are much more comfortable naked," she says. "I think it's more beautiful without clothing. It's just our natural habitat." It's something that particularly comes across in her series "Underwaterworld," which depicts her nymph-like friends swimming in the ocean around the island of Mallorca.
These images are featured in AMOR, which serves as a colourful tribute to the places that have shaped Bellm and the people who have made those places feel like home. It's a celebration of life, love, femininity, sexuality and empowerment. "Girls that will stand up for themselves, girls that have their own voice and personality," she says.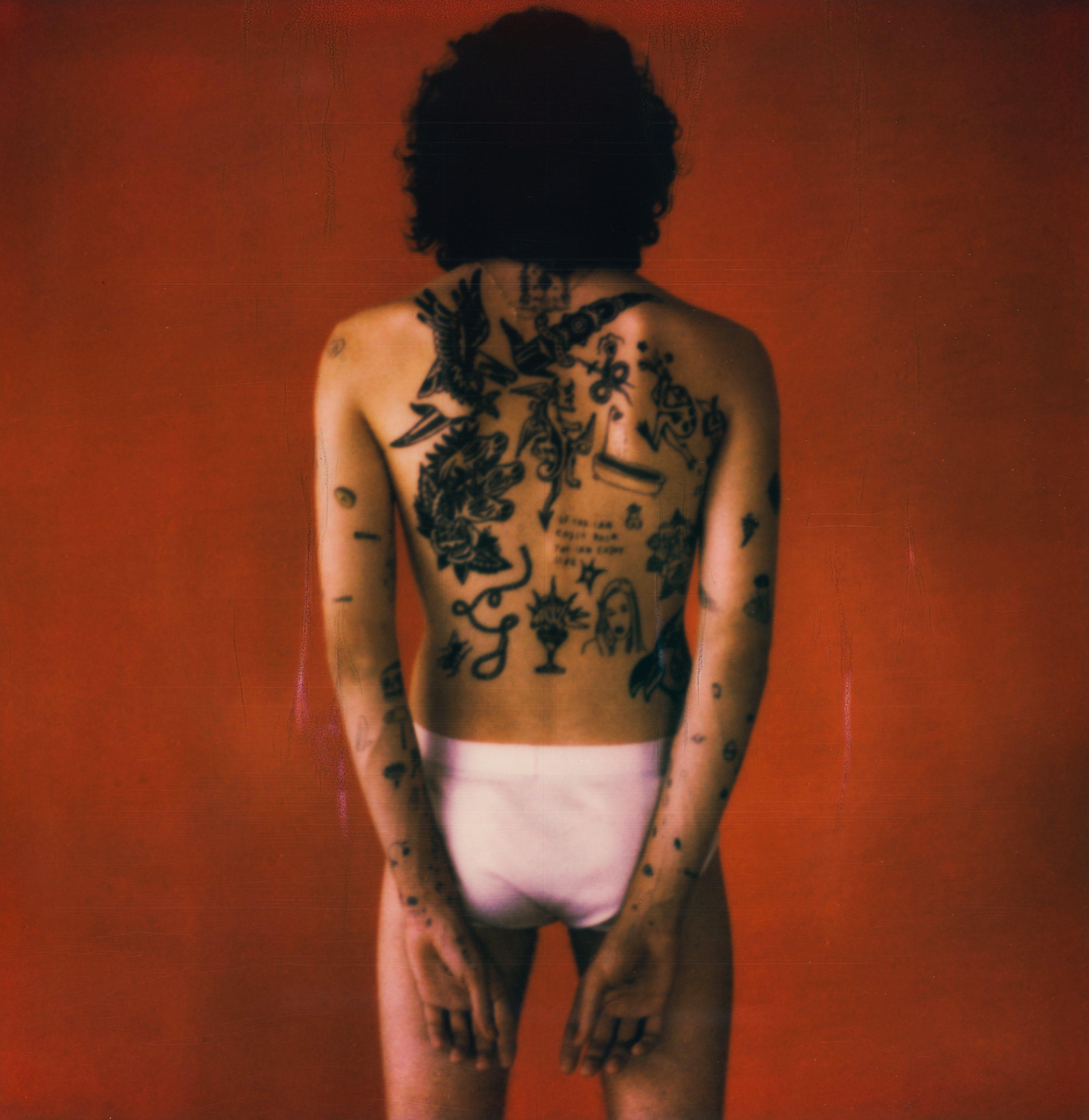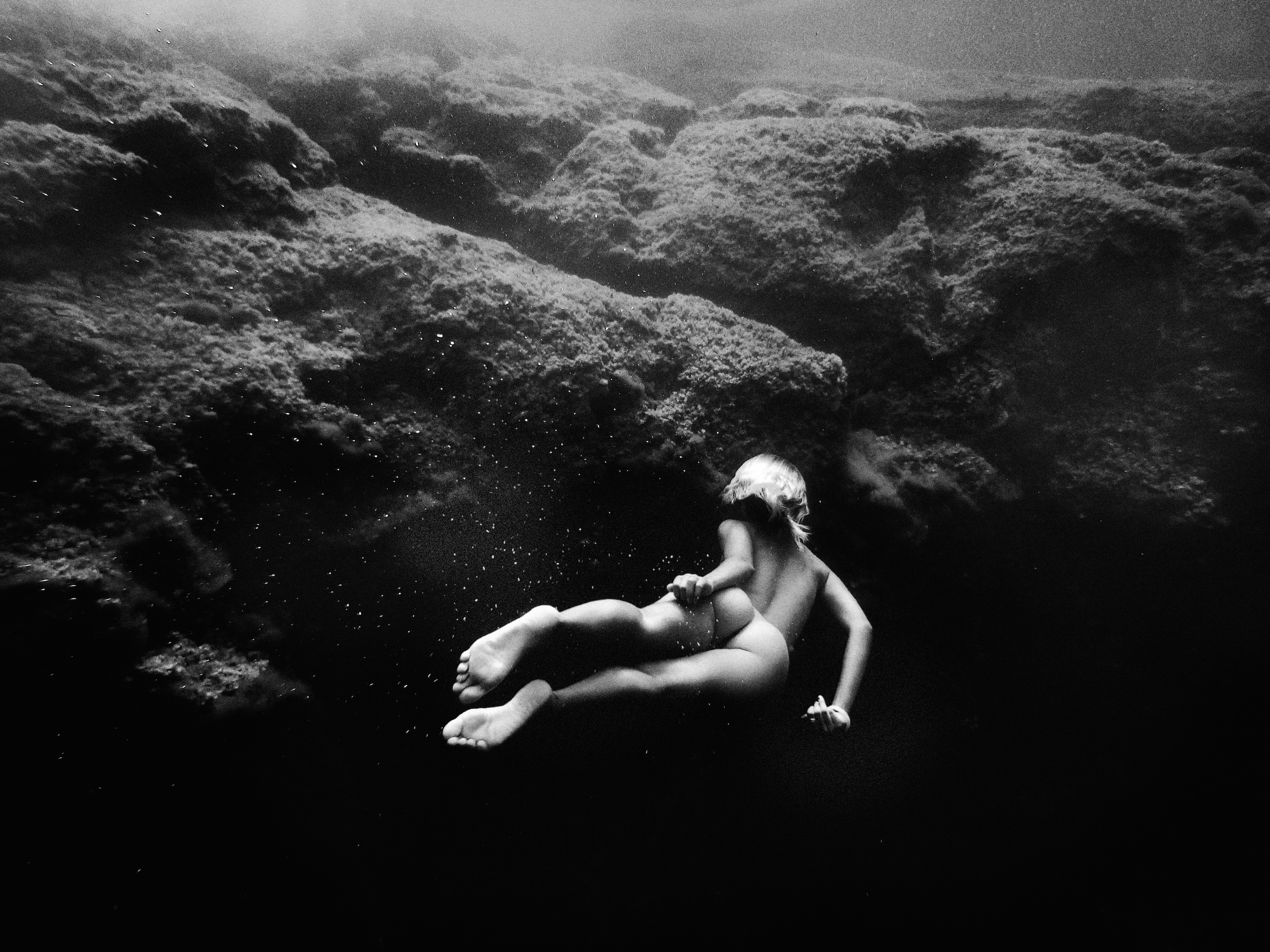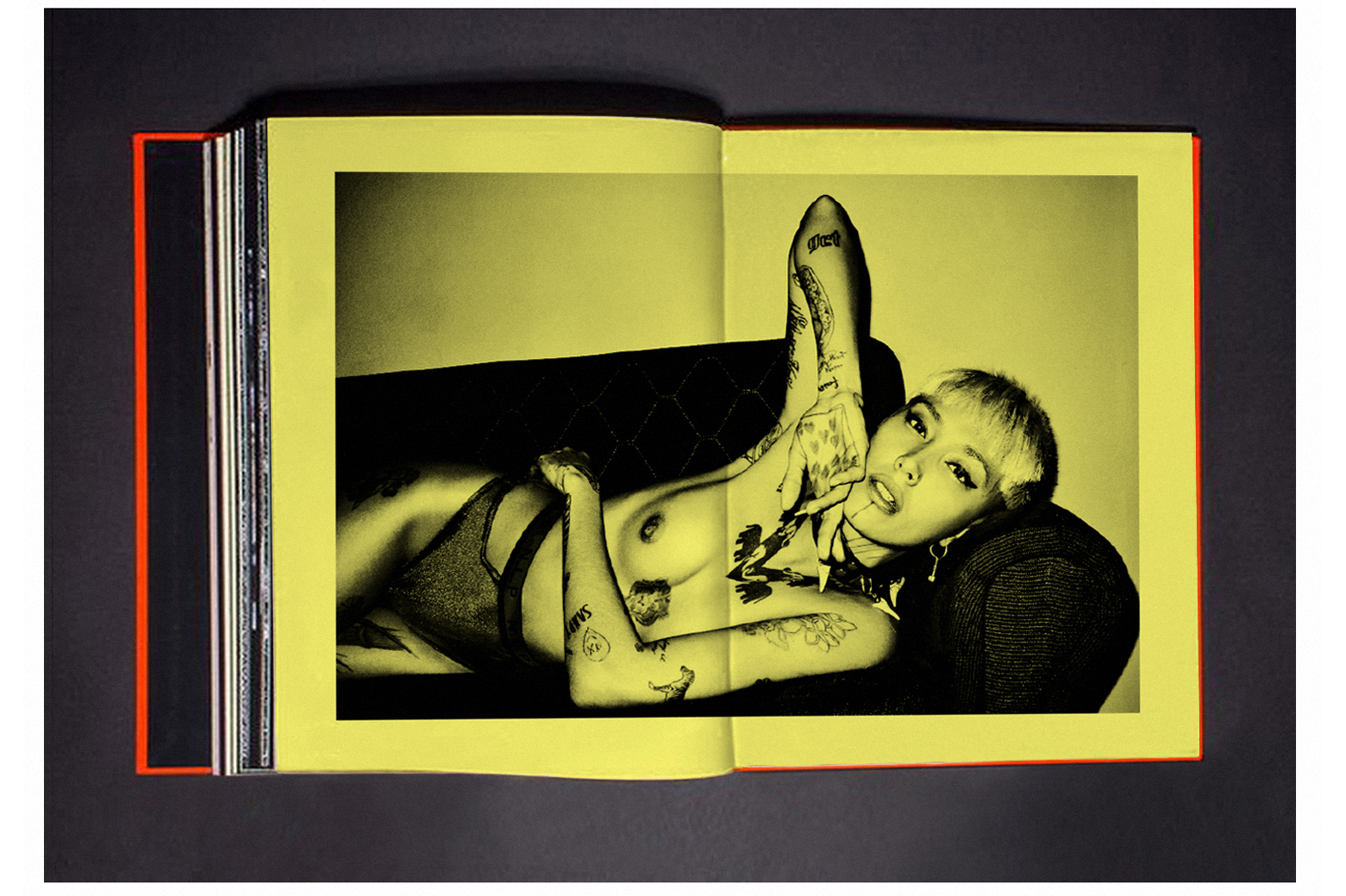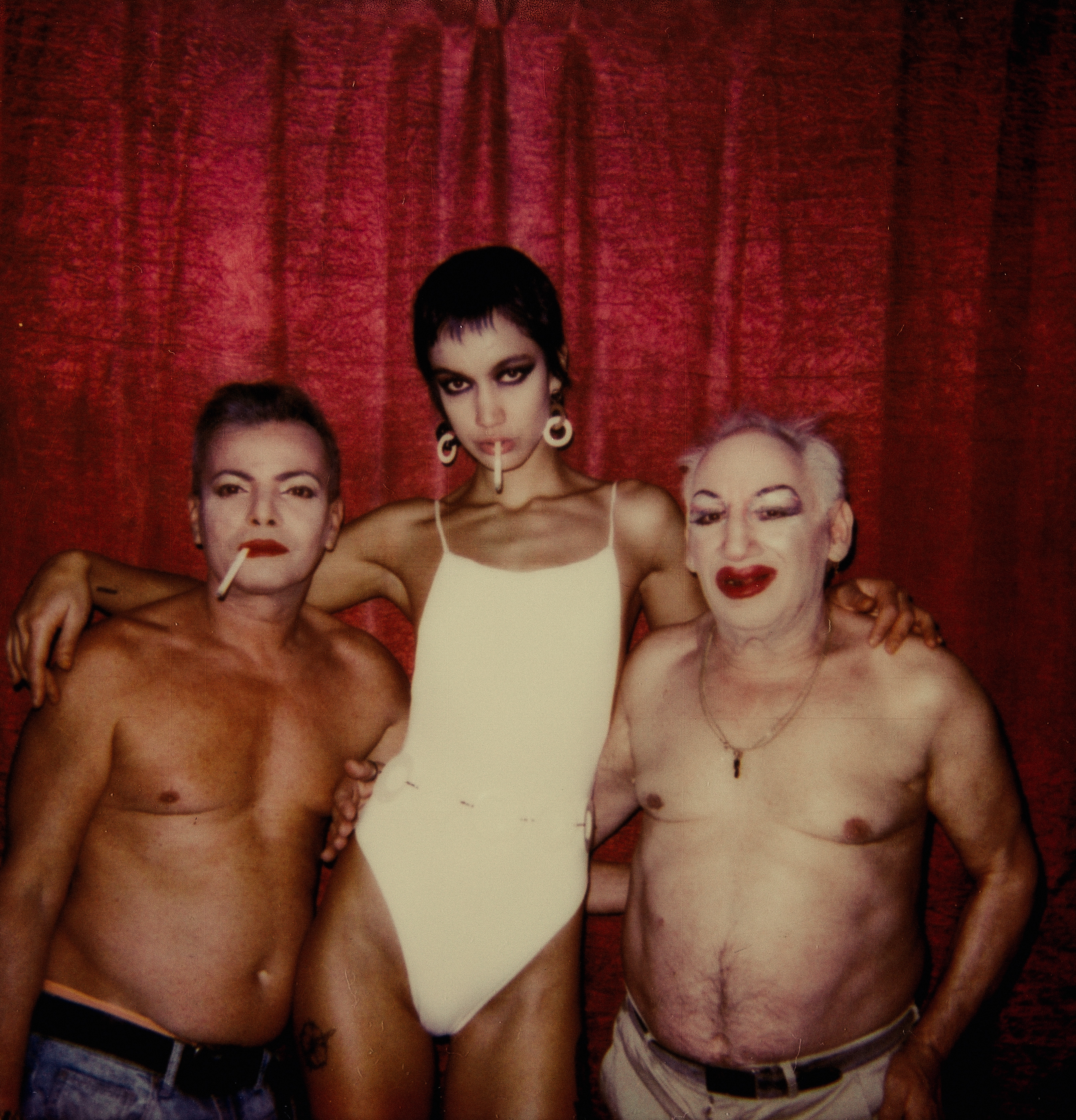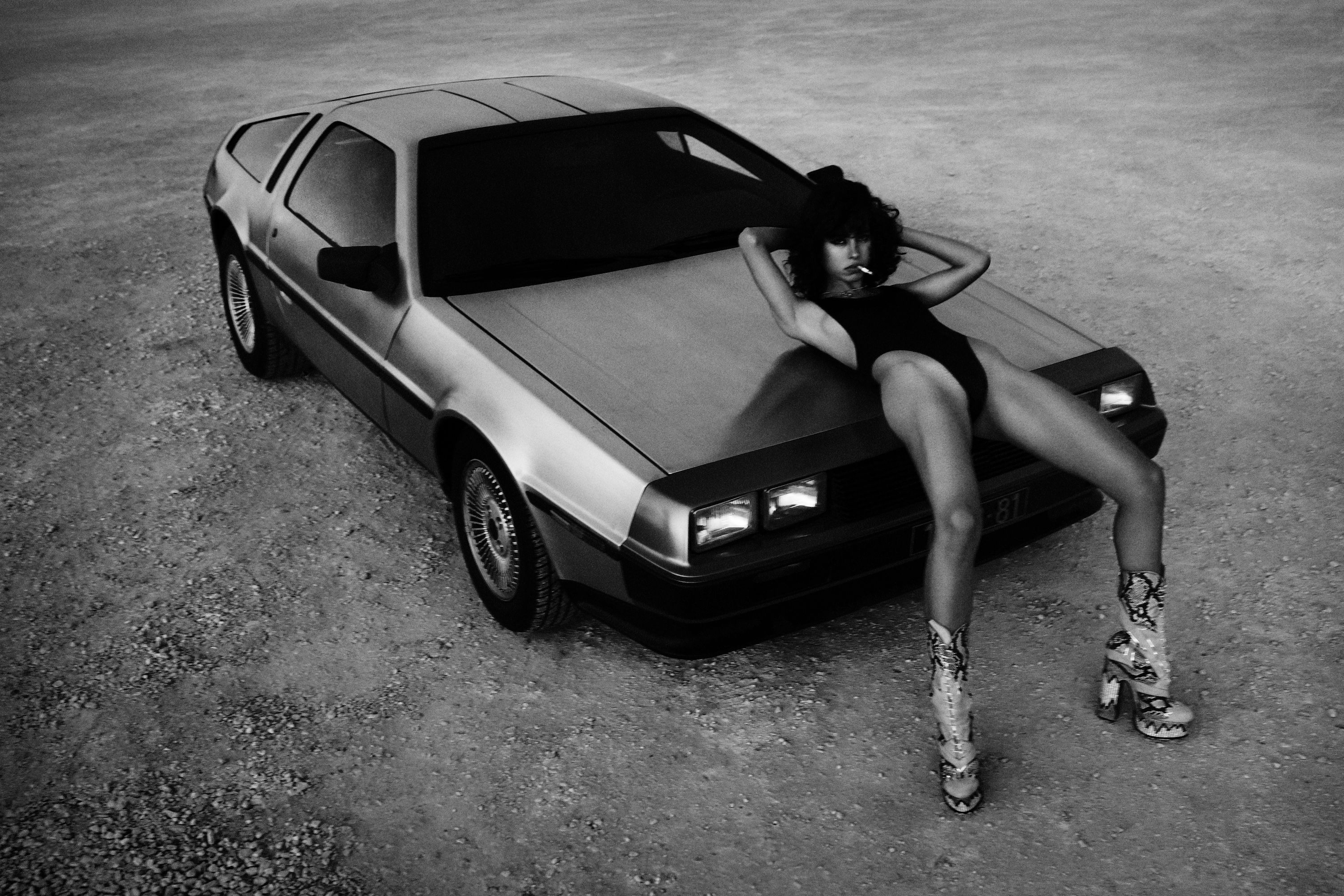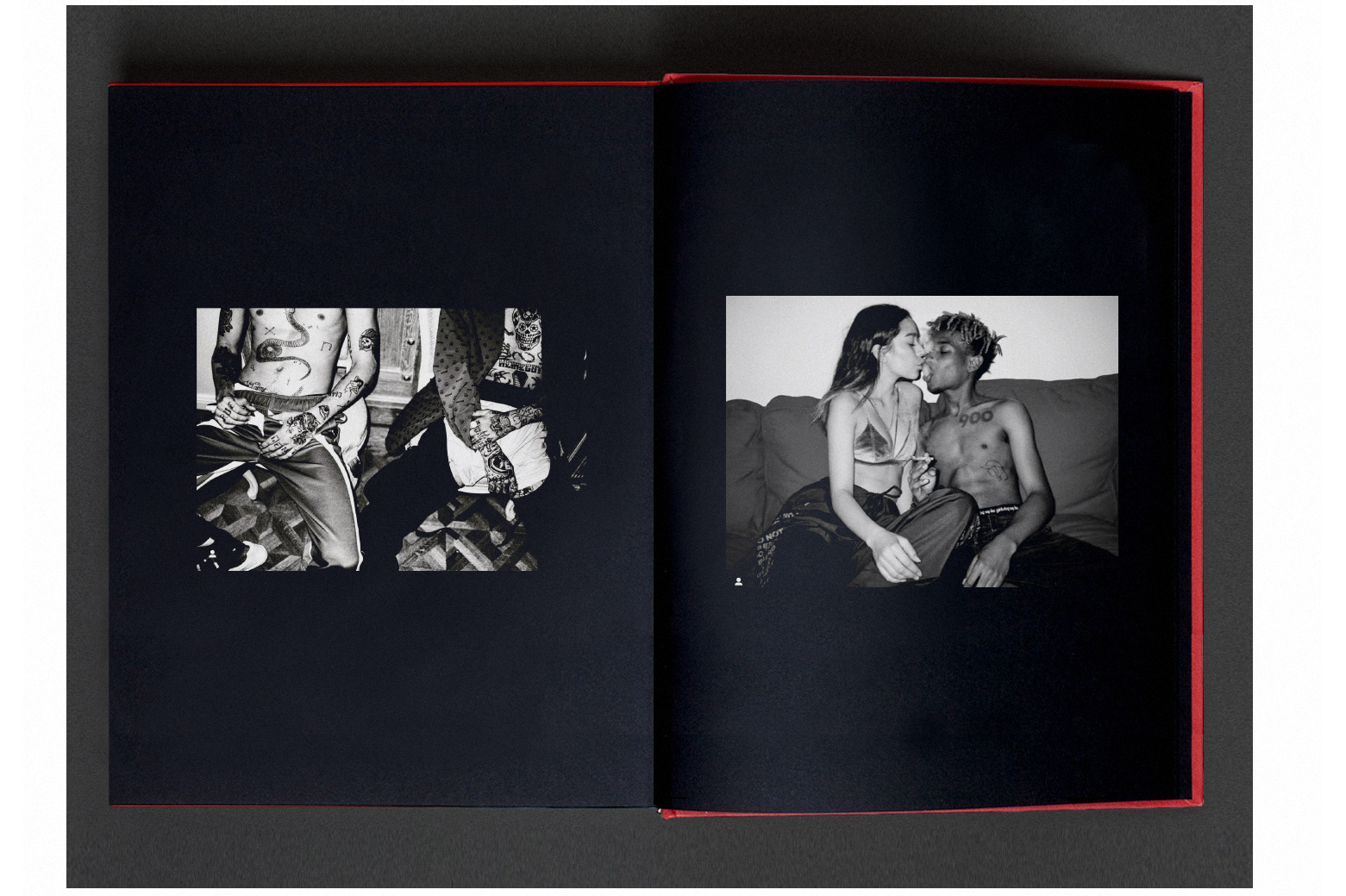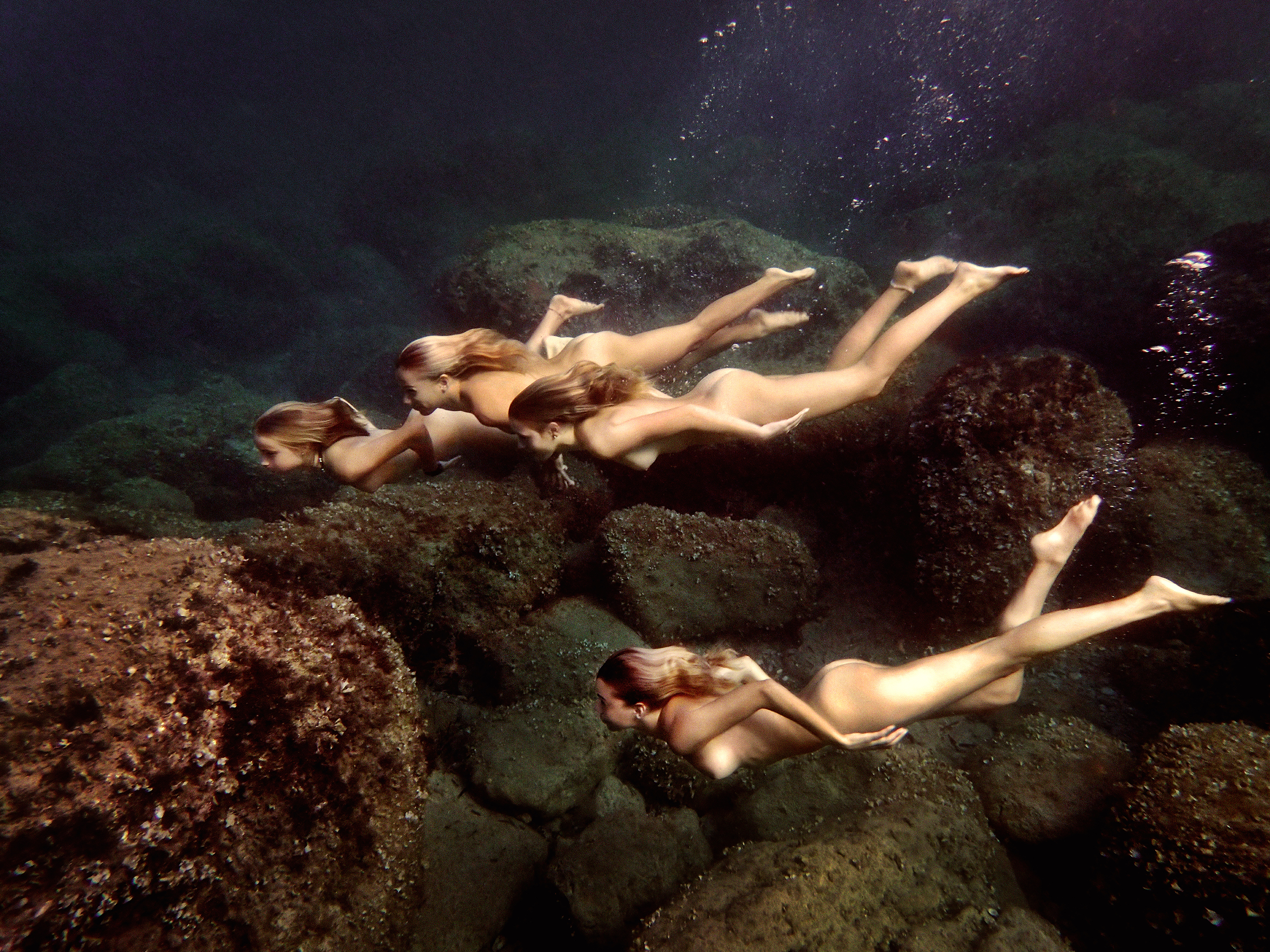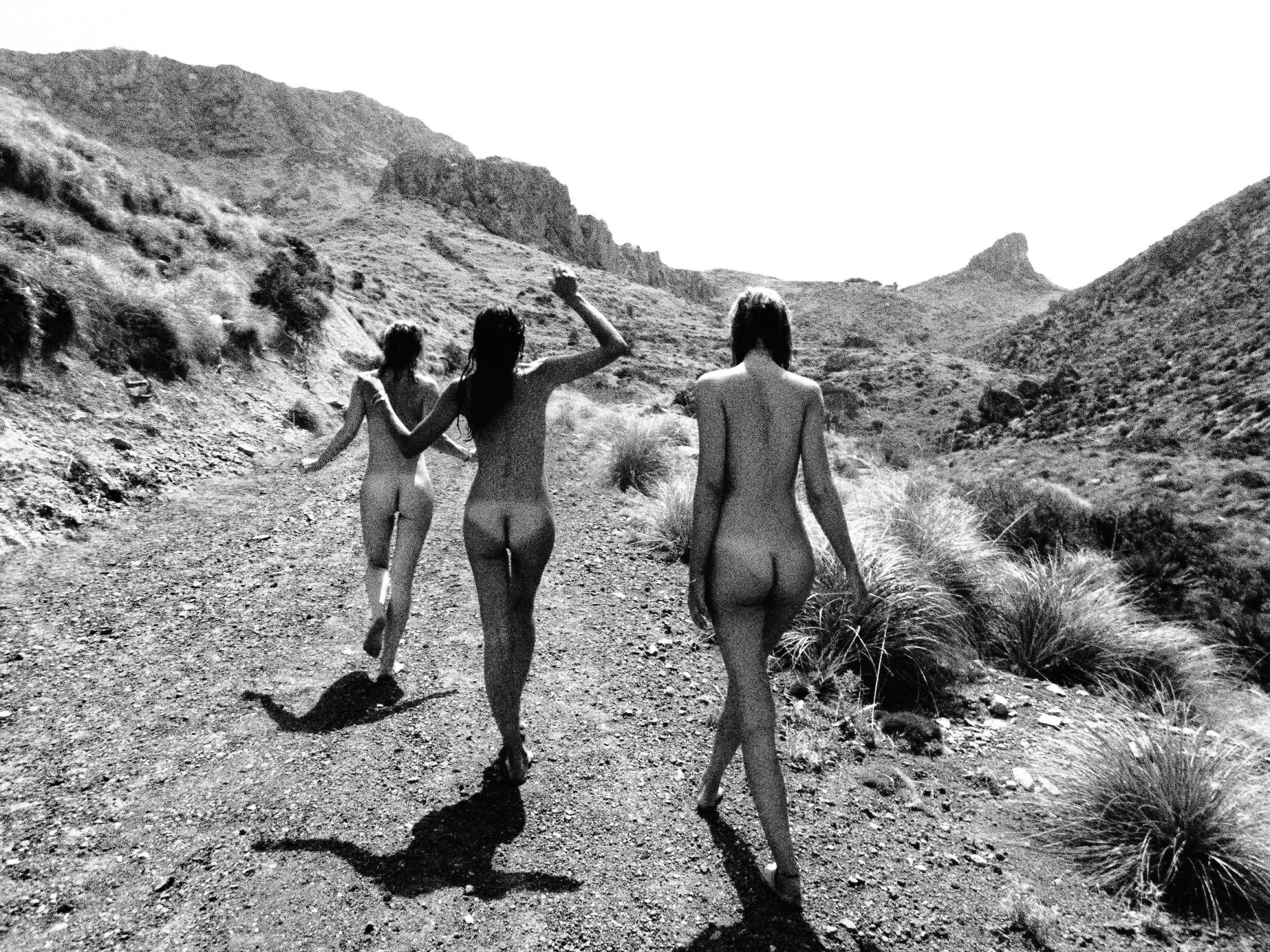 AMOR is on shelves now and available for purchase here.