Shia LaBeouf's script about Kevin Abstract's life just won an award
Minor Modifications would be Shia's follow-up to 2019's Honey Boy.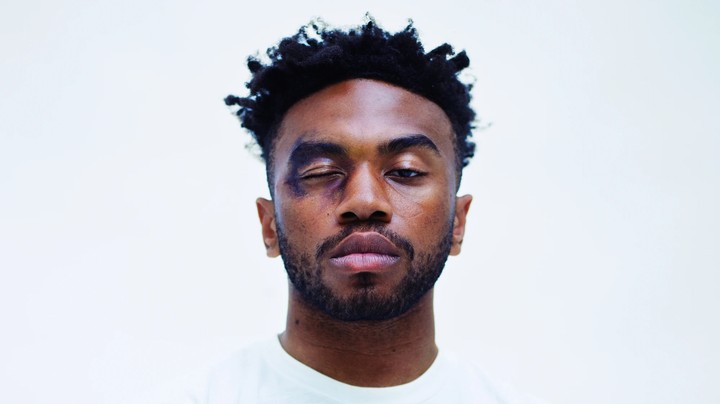 Photography Mario Sorrenti
When Shia LaBeouf and Kevin Abstract sat down to chat for i-D's The Post Truth Truth Issue last Autumn, the parallels between their lives as artists, and the group therapy sessions they had been taking together, were a prominent subject of discussion. They've spent so much time being honest with each other that Shia wrote a coming-of-age script -- a biopic of sorts -- that follows the life of a young queer kid from Texas making sense of his life, his sexuality, and place in the world. It was an homage to Kevin's life growing up.
The script, titled Minor Modifications, has since leaked online in full, having been uploaded to The Blacklist, an annual list that rates unproduced screenplays. It's a source that has, in the past, been used by movie studios to discover projects like The Wolf of Wall Street, Juno and Slumdog Millionaire, all of which went on to become Oscar-nominated. Now, the script's quality has been affirmed further: the Sun Valley Film Festival has handed Shia the High Scribe prize for the script, meaning he'll get guidance on his work from the celebrated screenwriter Stephen Gaghan.
It comes following the success of Shia's screenwriting debut Honey Boy, widely considered one of the best films of last year. That film, a part-autobiographical story of a young man coming-to-terms with the distant relationship he had with his father -- who guided him through a life of child stardom -- bears similarities to the script for Minor Modifications. Retreating to the past, and unpacking the lives of complex teens, seems to be Shia's screenwriting mantra.
Shia's decision to enter the competition was met with backlash however, with some industry figures and folks on the internet arguing that, by having already produced a celebrated screenplay that's been put into production, the prize would have been better awarded to someone at the beginning stages of their career.
"Shia entered the competition as an emerging writer," Shia's reps responded on The Wrap. "He is thrilled to be a part of the community and thrives off of any opportunity to gain insight, constructive criticism and knowledge from those with more experience… and that's in regards to any art form."
Whether or not you feel like the prize should have gone to someone with less of a leg-up in the movie business, the prize for Minor Modifications does give us hope for one thing: that the Kevin Abstract biopic we're all desperate to see might get greenlit very soon.