Photography Mitchell Sams
Stella McCartney sent animals down the runway for AW20
For AW20, the lifelong vegan designer showed an Erté-inspired collection full of faux fur coats, fake leather tracksuits and... fancy dress animal costumes.
Photography Mitchell Sams
"We're the only luxury house who aren't killing animals to create fashion shows," Stella McCartney said after her AW20 show on the Monday morning of Paris Fashion Week. "But I wanted to communicate that in a fun way." That "fun way" was a group of dancing, fancy dress costumed animals, who walked the finale with the models. They were there to greet guests too, as they walked into the Opéra Garnier, where show-goers were also encouraged to take a sapling and plant a tree in an effort to make the show carbon neutral. "We all have to be involved in making the fashion industry more environmentally conscious," she said.

But Stella has done more than most, constantly championing this approach. The world has started to catch up though, and we're all more aware of the impact fashion has on the environment, and that we need to do all we can to reduce that. The inherent contradiction, of course, is between capitalist consumerism and creating a more sustainable future. All fashion is bound with desire, the want for new things, but Stella has managed to create incredibly desirable garments -- fake leather boots, faux fur coats -- that at least lessen that strain.
Beyond the joyful finale this show was an exploration of the work of French-Russian artist Erté, who Stella met by chance on a plane when she was 12. Stella turned his illustrations and prints into flowing dresses and matching two-piece ensembles.
"I love the theatricality of Erté's work," Stella said, "the drama and the absolute glamour." And it was there in this collection, but mixed in with more familiar Stella-isms: shaggy jumpers, laser cut leather, cosy suiting. Stella is at her best when mixing ease with drama, finding some sweet spot between the two. She rarely over complicates anything, letting the silhouette do the talking.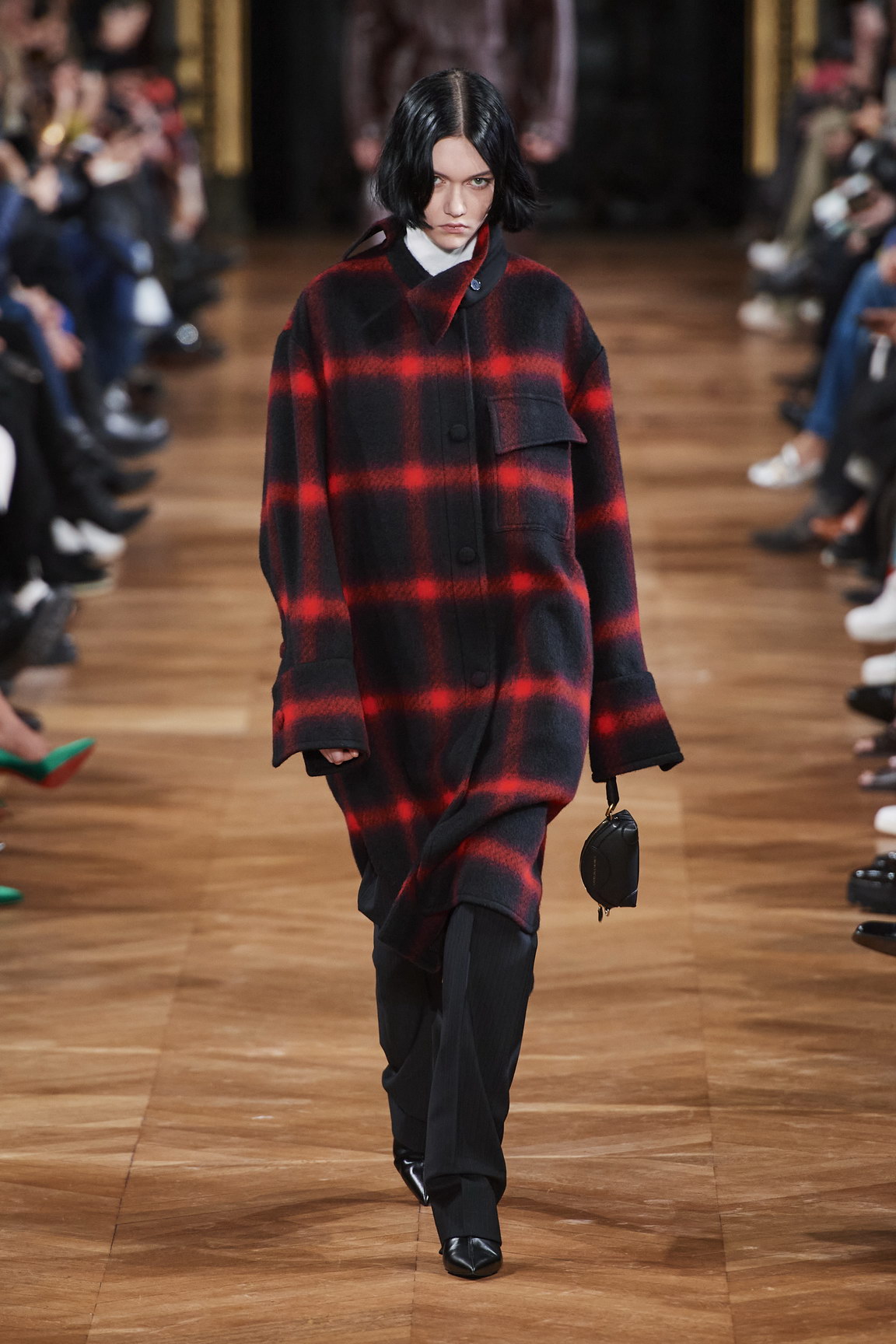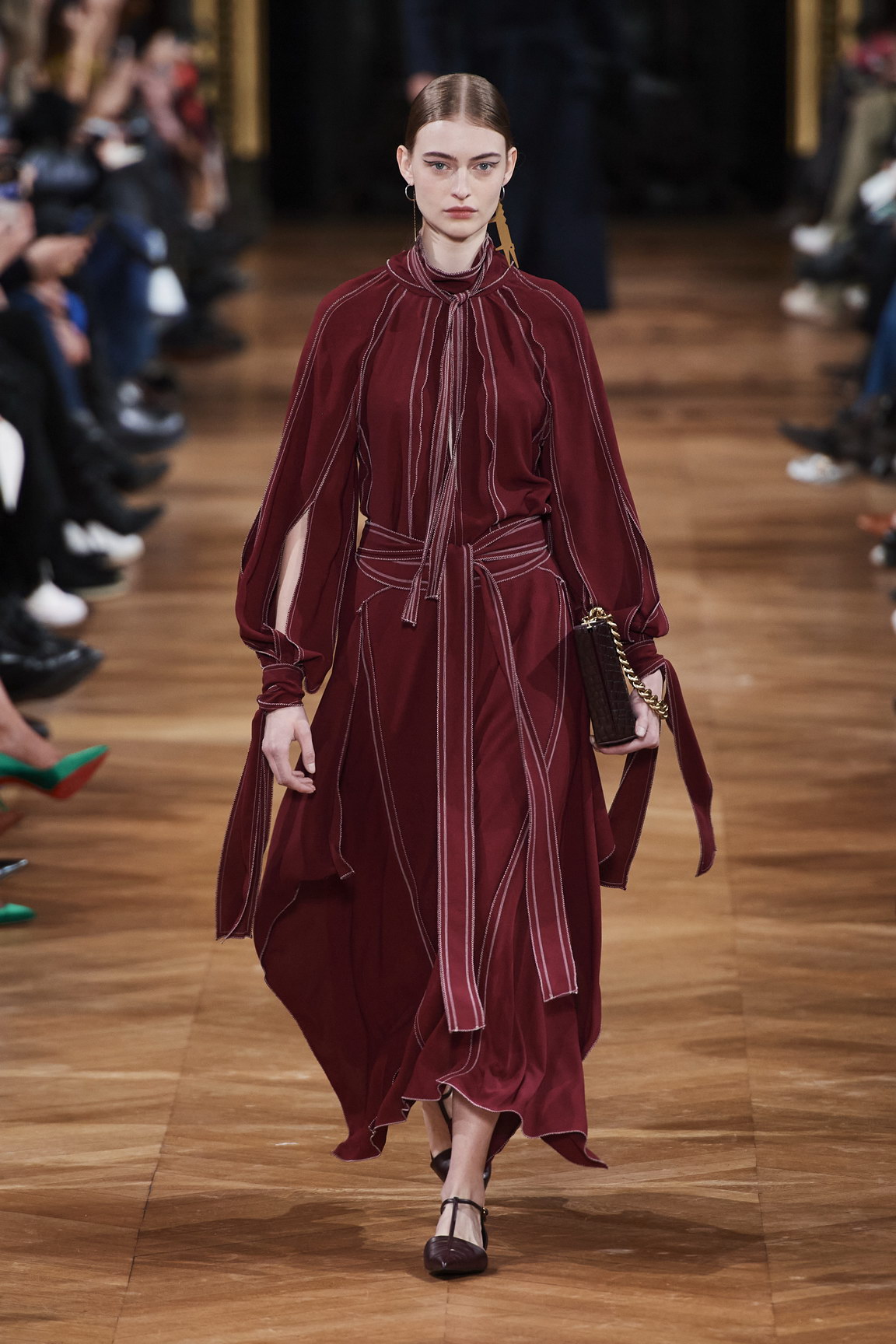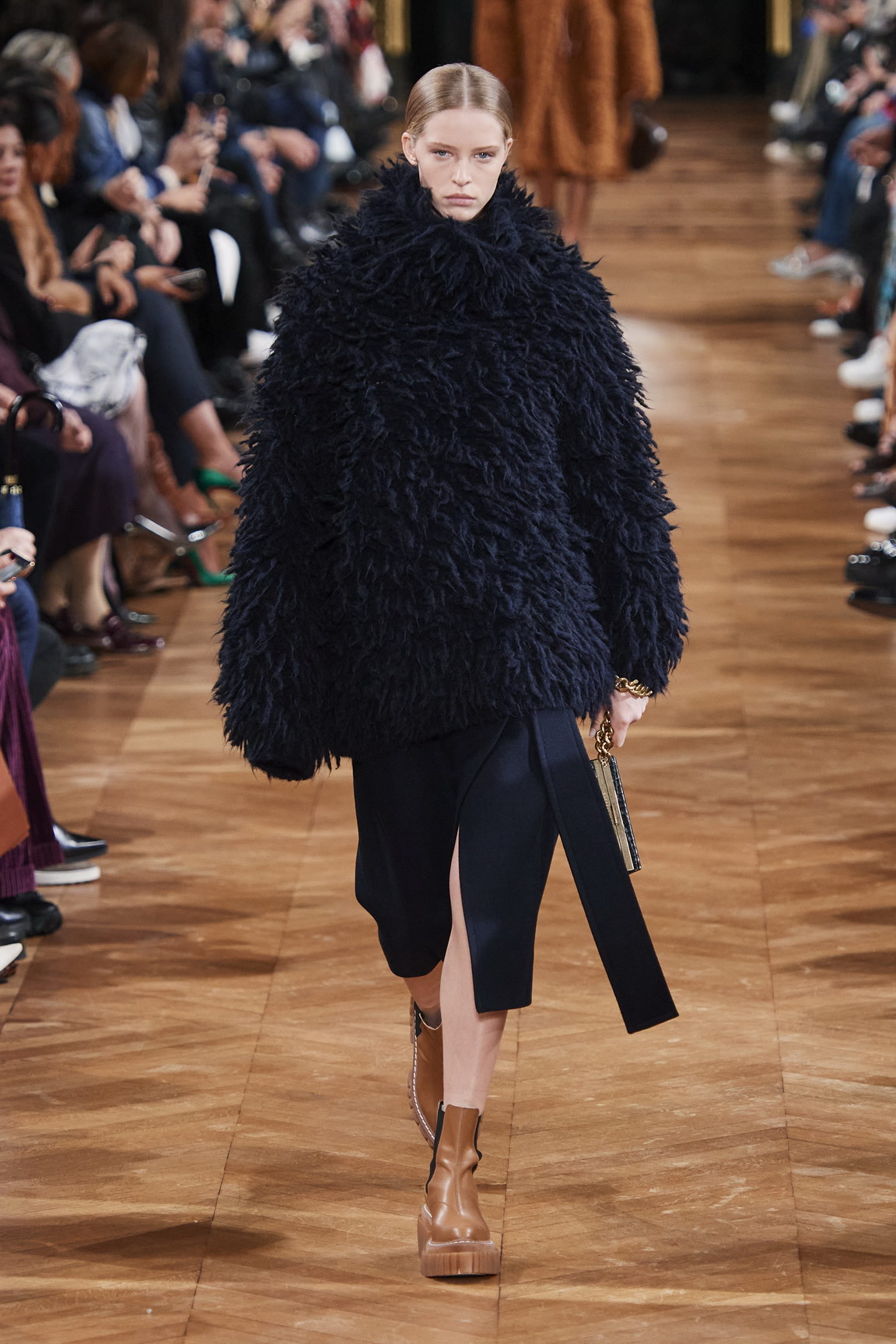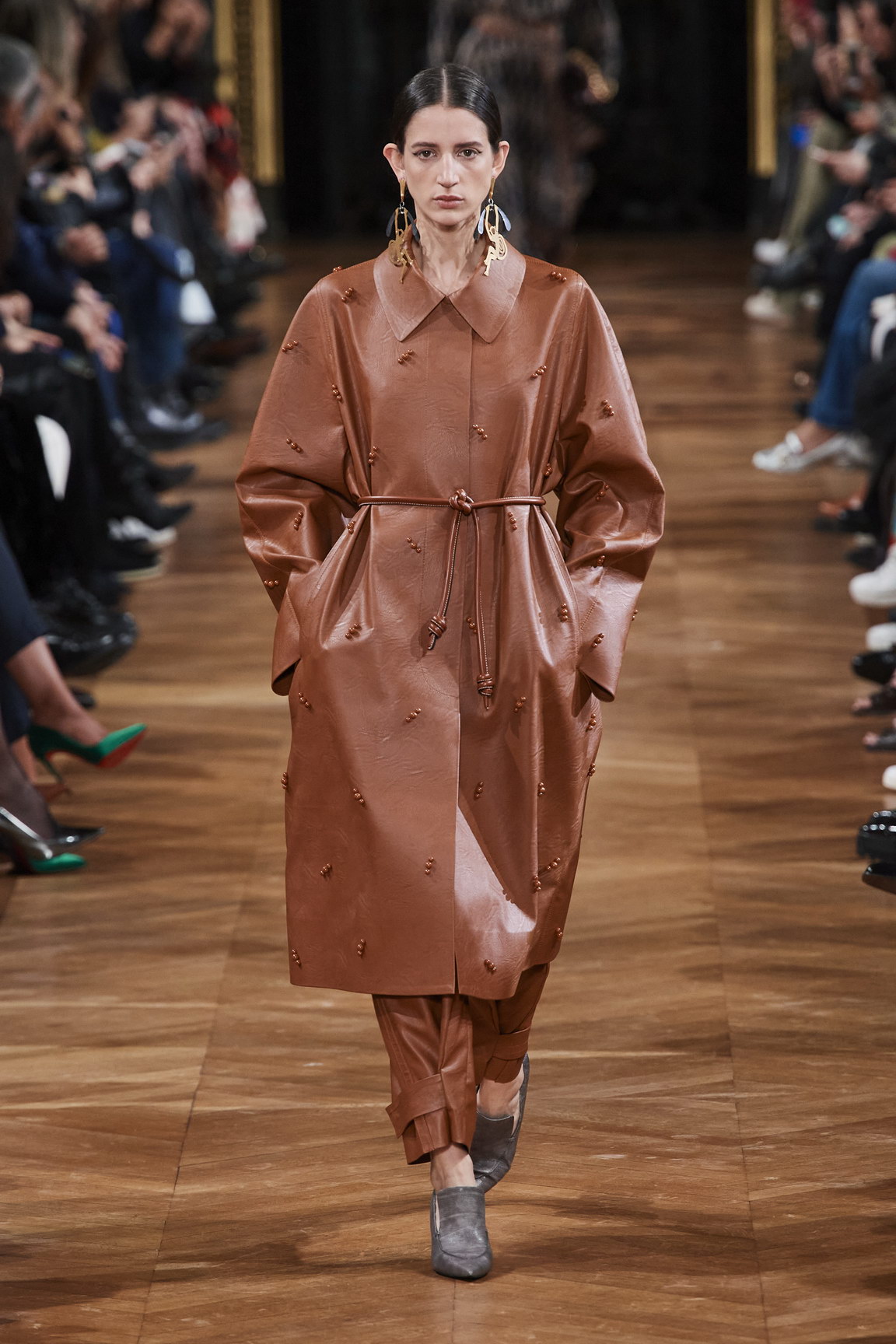 Credits
---
Photography Mitchell Sams