Photo by SAVIKO/Gamma-Rapho via Getty Images
How Virgil Abloh shaped the course of visual culture
We pay tribute to the maverick artist's most significant contributions to the worlds of contemporary fashion, art and design.
|
07 December 2021, 9:00am
Photo by SAVIKO/Gamma-Rapho via Getty Images
By the age of just 41 years old, Virgil Abloh had irrevocably shifted the course of visual culture, bringing the tropes and ideas that define contemporary design as we now know it to life. Often citing Dada artist Marcel Duchamp as his "lawyer", Virgil was a master of sampling, able to take iconography seared into the public consciousness, tweak it slightly and present something wholly new – the '3% approach', he dubbed it in a 2017 lecture at Harvard University.
Granted, his designs also had their detractors, but any disparaging critiques were greatly outweighed by the calls of celebration and praise that his work attracted. This was particularly the case when he took up the helm at Louis Vuitton Men's, becoming the first African-American to land the top job at a major European fashion house. For many, the move crystallised the many ways in which Virgil had changed the game, making long-dismissed subcultural references – spanning everything from New York graffiti to skateboarding and nineties hip-hop — feel at home in the loftiest heights of high fashion, art and design. Armed with an affinity for collaboration, he also gave the many people he worked with and supported access to gated spaces, breaking and rebuilding structures from within. Here, we pay homage to a selection of Virgil Abloh's most significant works.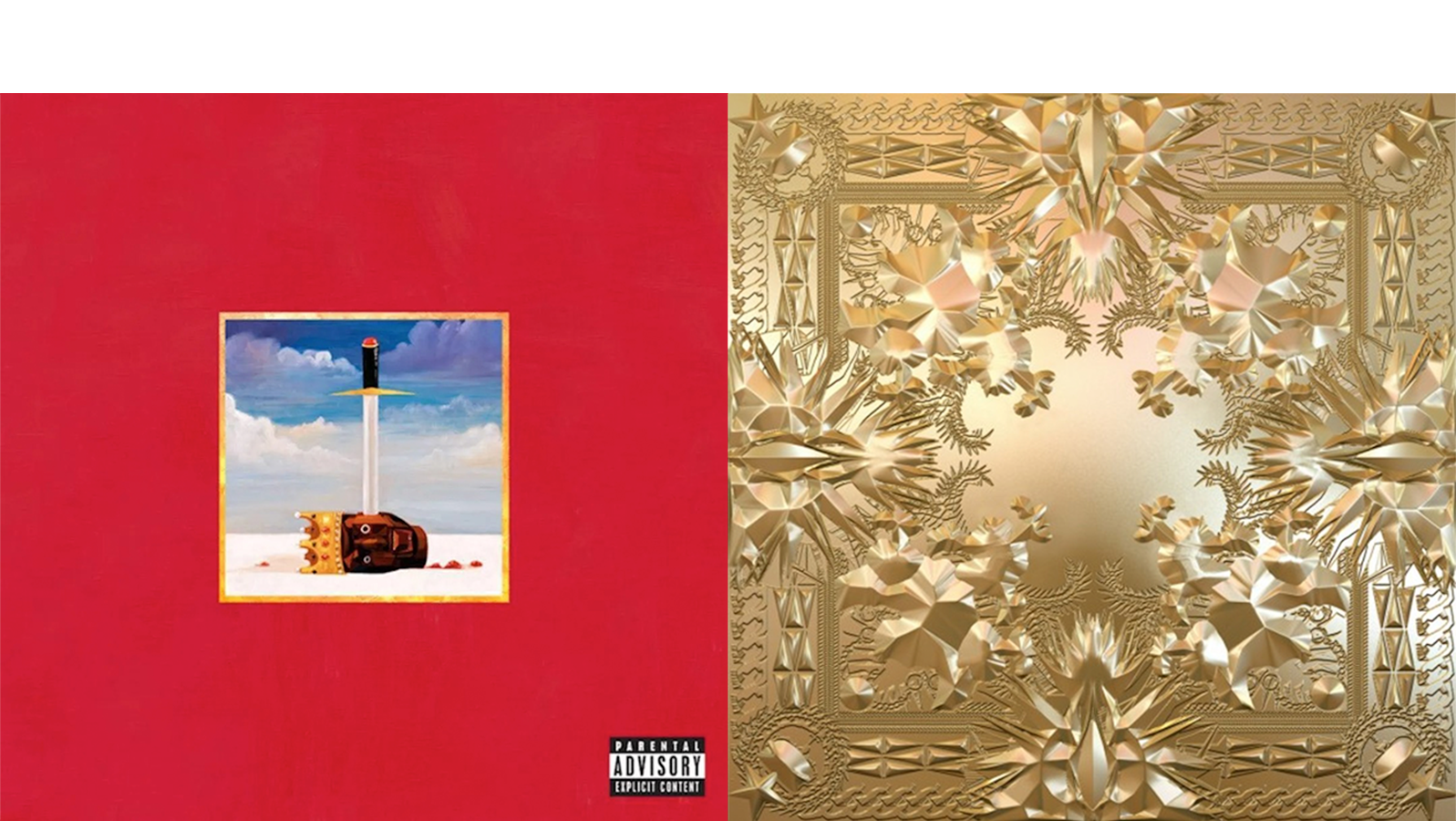 The Kanye Covers (2007–2013)
Virgil's relationship with Kanye West is the stuff of history books. In 2007, West had "hired him to help the rapper realise his growing ambitions beyond music," GQ reported. It was during this period that Virgil commissioned artist George Condo to paint several covers for West's concept album, My Beautiful Dark Twisted Fantasy, released in 2010 to critical acclaim. George Condo, an artist who had worked alongside the likes of writer William S. Burroughs and philosopher Gilles Deleuze, was a left field choice, but Virgil's decision to work with him introduced Kanye to a new cultural milieu. Blurring the lines between two siloed worlds, fine art and hip-hop, the collaboration was a testament to Virgil's propensity for creative cross-pollination, as well as his curatorial intuition.
During his tenure as the head of West's creative agency, Donda (named after Kanye's mother), Virgil would call on Riccardo Tisci – then the creative director of Givenchy – to design Watch the Throne's album artwork. Resplendent in gold, the regal design features stars in each corner, recalling the motifs that decorated the luxe, long-line streetwear that Riccardo designed and outfitted Kanye in throughout the album's tour. Though the worlds of hip-hop and high fashion now regularly commingle, Virgil's stint at Donda was a key catalyst in bringing the two together.
Pyrex Vision's Rugby Flannels (2012)
Cut and paste was Virgil''s modus operandi, with the screen-printed shirt as his signature. Nowhere was this better exemplified than his first endeavours in capital-F fashion. Conceived in 2012, Pyrex Vision was launched with a collection that Complex claimed featured screen-printed Ralph Lauren shirts from a now-defunct 'Rugby' line, on sale at the time for $39.95. Items were emblazoned with 'PYREX 23' and sold out at an alleged 700-percent markup.
Demonstrating his trojan horse approach to design, PYREX 23, he revealed in a lecture at Columbia University, refers to an old adage in impoverished black communities: the only way to make it out is to play ball or sell drugs. Pyrex jugs, a utensil to make crack cocaine, and 23, Michael Jordan's number, he explained.
Canonised in Highsnobiety's The New Luxury – a book charting streetwear and luxury fashion's crossover – the Pyrex shirts are pinpointed as an early indication of Virgil's skill in making covetable and meaningful products for millennials – a form of cultural capital big brands had yet to fully address. He never confirmed whether they were in fact Ralph Lauren shirts, however, true to his postmodern practice, the accusatory words that featured in Complex were later printed on an Off-White rug by long-term collaborator artist Jim Jones.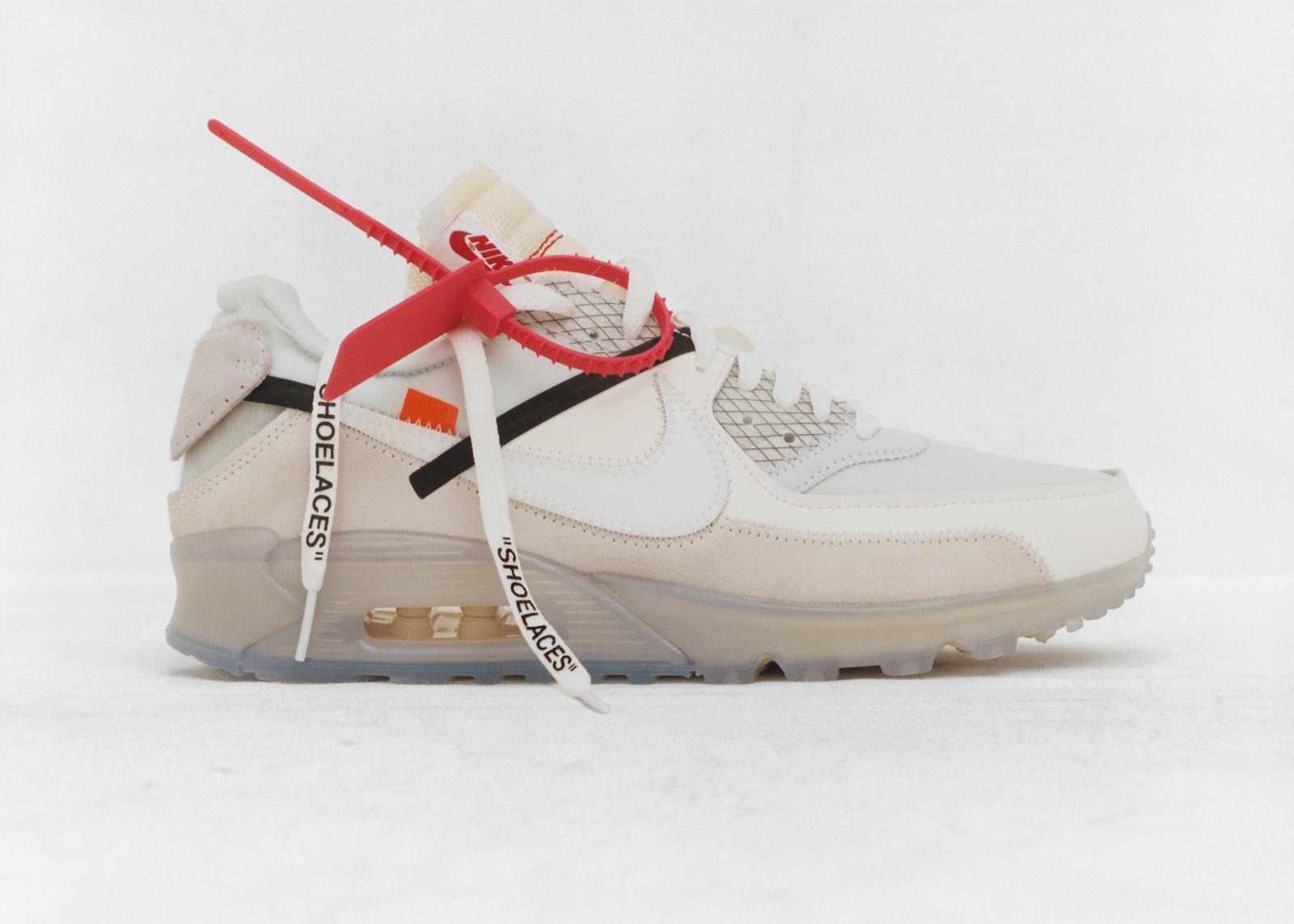 The Ten: Nike X Off-White (2017)
Core to Virgil's method was being at peace with imperfection. As he explained to Columbia University's students, "Pyrex, the brand, low and behold, wasn't made to be a clothing line. That's why it stopped." For him, it was a project to test ideas, and as a result, a blueprint for what followed: Off-White.
Consider his inaugural Nike X Off-White collaboration. Reconstructing ten of the brand's most prized sneakers, Virgil literally took scalpel to shoe, picking each model apart to produce something familiar yet novel. The experience spurred Virgil's belief that sneaker design was an art form – he even told Nike their shoes "are on the same level as a sculpture of David or the Mona Lisa."
Most heart-warming of all is how Virgil understood and engaged with this particular project. Following the release of the Ten, he read the comments on Hypebeast, some of which were critical – many Air Jordan purists had felt the original should be left alone. While he evidently disagreed, it was important to him that the streetwear community had their own reactions. It was upon these conversations, he remarked in his Harvard lecture, that streetwear culture and his work thrived.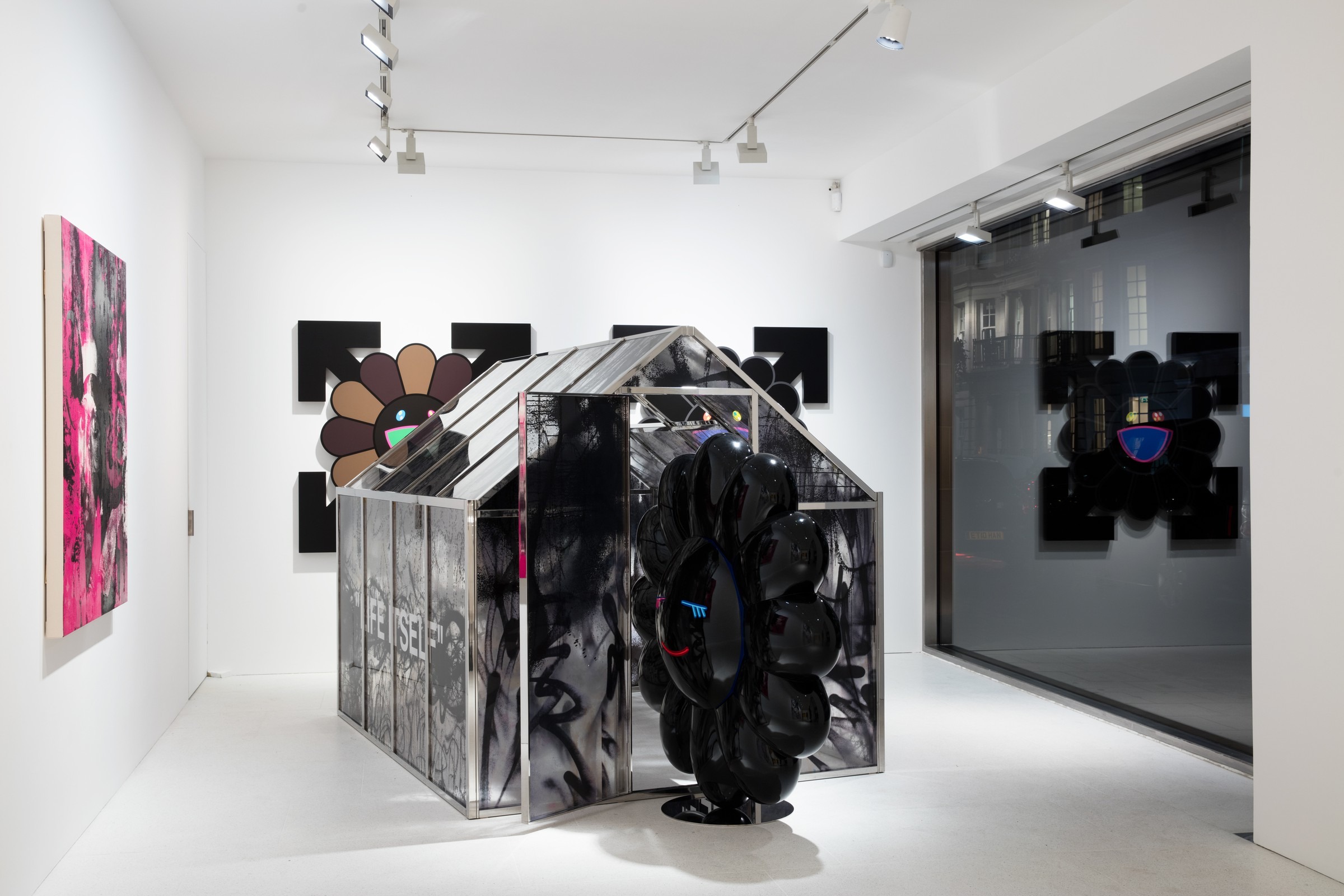 Future History with Takashi Murakami (2018)
Showing at the prestigious blue-chip gallery, Gagosian, the collaborative exhibition toured London, Paris and Los Angeles – with the final stop bringing hordes of eager teenagers for the private view. In an interview with Cultured, Virgil recalls first meeting artist Takashi Murakami at his studio when assisting Kanye around a decade before the project. The irresistibly kitsch venture was another step in his breakdown of disciplines, splicing Murakami's nods to otaku subculture and Western art theory with his pop-cultural sensibility, with aerosol art, conspicuous branding and satire taking centre stage.
This was a full circle moment. Virgil mentions in The New Luxury, that his first acquaintance with luxury was Louis Vuitton's Takashi Murakami collaboration, brokered by Marc Jacobs. In the same year that Virgil collaborated with the Japanese artist, he was appointed his role as artistic director of Louis Vuitton Men's. Quite the year, 2018.
Ikea X Off-White (2019)
If there's one thing that Virgil pushed for throughout his lifetime, it was democratic access. The Markerad collection, designed with a millennial's apartment in mind, embodied this ethos, seeking to elevate household items so they could be both functional, desirable and affordable – although, the designs now rack up serious resale value. The genius lay in bringing the fervour for collectible rarities that Virgil had witnessed in streetwear communities in Japan, the UK and the US to a new type of product. Young people queuing outside a Swedish furniture store is the last thing one expects to see in an out-of-town retail park like Croydon's Purley Way, but Virgil made it happen. "A compromise between two distinct similar or dissimilar notions" was how he put it to the Harvard graduates. In short, he found a way to make mundane items as exciting as a Supreme drop, tagging the collection with his signature speech marks and ironic jibes.
As part of the project, Virgil documented the work in progress, presenting prototypes before finalisation, thereby offering young people an insight into the design process. His rationale? "For me, as I was growing up, I studied architecture, I was into music, and I always felt that there was a gap between the things that I loved and consumed and who made them, how they made them," he explains in a live-streamed interview.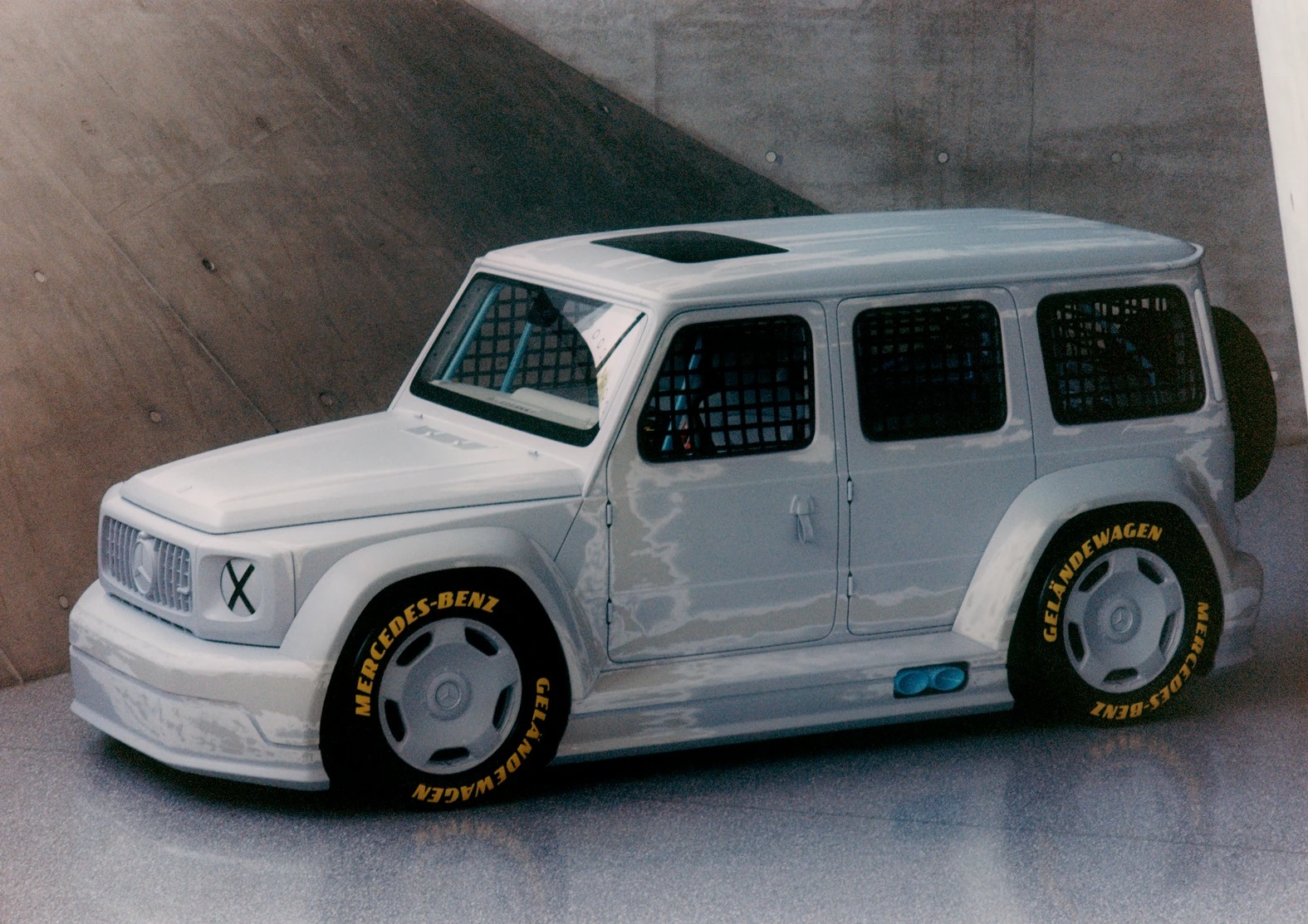 Project Geländewagen with Mercedes-Benz (2020)
Under the direction of Virgil and Mercedes-Benz's chief design officer, Gorden Wagener, came a stripped-back iteration of the iconic off-road four-by-four. Unlike the original made in 1979, Virgil's reimagined model was a race car, complete with racing tires, body cladding and a Formula One-style interior. Known informally as a G-Wagon, the car was reworked by the pair as an artistic project ­– the vehicle wasn't created to be sold or driven. As one of Mercedes-Benz's most recognisable cars, the vehicle had kudos in its own right; when Virgil turned his hands to it, though, removing handles and leaving a sanded exterior, its significance was only amplified.
In an Instagram tribute post to Virgil, rapper Tyler the Creator highlighted the collaboration as his "favourite project" from the artist. "My eyes couldn't comprehend what it was. My brain couldn't fathom that it was real. But my body and spirit was overjoyed cause I didn't know we could do those type of things," he wrote. Behind this note, a subtext that makes the collaboration so noteworthy could be read: Virgil reached heights that Black creatives are so often told are beyond their reach. A true "Virgil was here" moment, he had left his mark to bring others up.
Louis Vuitton's 'A View' skate shoes (2020)
As a child of streetwear, Virgil grew up with a passion for belligerent skate brands such as Alien Workshop and Zoo York, many of whom were partial to aping designs without permission. Throughout his career, Virgil employed this technique, going so far as to use the United Nations' logo to promote a deejay event. Naturally, the cease-and-desist letter that followed was shown in his 2019 gallery show, Figures of Speech, at the Museum of Contemporary Art Chicago.
However, by the time of his arrival at Louis Vuitton, he had reached a position where his work and word was respected in and of itself, and he was free to sample and reference to his heart's content – all while backed by an LVMH maison and atelier. The potential this allowed for was realised in 2020, when Virgil signed Lucien Clarke as a professional skateboarder to Louis Vuitton, the deal sealed with Clarke's own pro shoe. Riffing on the styles he'd grown up with during the 90s, the shoe is a testament to the genius and validity of seventeen-year-old Virgil, whose ideas continued to fuel him throughout his career. For Clarke, now set up with an LV-monogrammed skateboard and a seat at the table, he is hurt but ready: "I will continue in any what way I can with the same attitude and outlook on life that you had," he wrote on Instagram. And again, we are reminded of Virgil's greatest gift to us all: his generosity.

Tagged: