Photography Mario Sorrenti
Fai Khadra gives us his skincare regime & favourite dad joke
The model, curator and stage designer for Drake and A$AP Ferg also chats about his unique line of work.
|
21 December 2021, 10:15am
Photography Mario Sorrenti
This story originally appeared in i-D's The Out Of The Blue issue, no. 366, Winter 2021. With thanks to Tiffany & Co. Order your copy here.
Describing Fai Khadra as chameleonic doesn't feel quite right. Although the ease with which he slips from one creative discipline to another almost justifies it, he's far more likely to stand out in any given context than blend in. Trained in architecture and a refined appreciator of music, fashion and art, hemming the Los Angeles-born, London-raised and (at least when we catch him) New York-based polymath is an ambassador for a generation of creatives who refuse to be perceived in light of a narrow definition of what they do.
In the interest of illustrating why he's featured here in these pages, it's perhaps worth mentioning a couple of the standout parts of his accomplished resume. They include: designing stages for Drake and Summer Walker; featuring on projects by The Internet and Blood Orange; modelling for Louis Vuitton and Dior; and serving as a guest curator for Sotheby's. Impressive as these accolades may be, they aren't the key to really getting to know Fai. To do that, you'd need to "hang out with me for the day and find out!" he chuckles. That failing, though, here's the next best thing.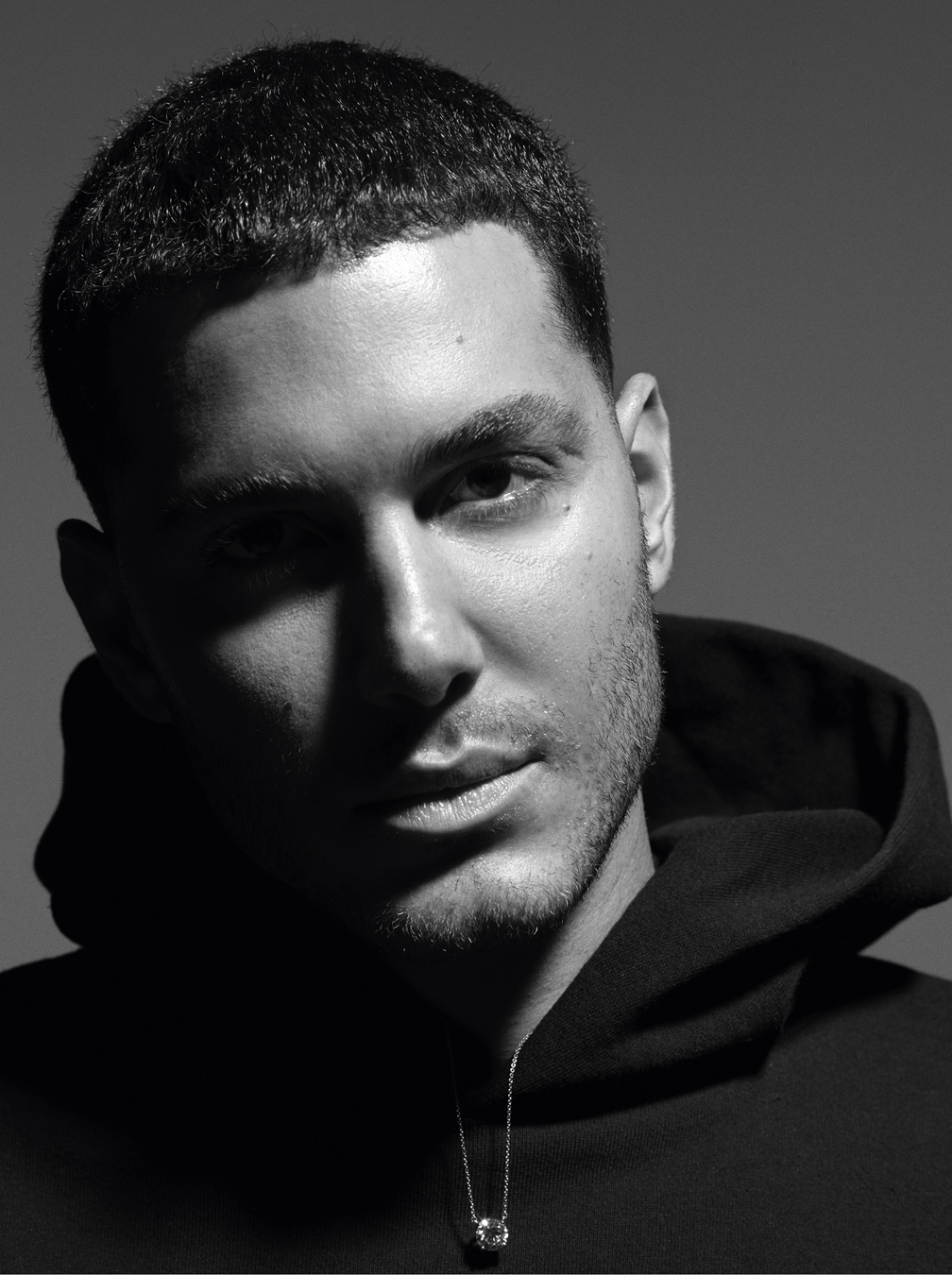 How did you get into doing what you do?The main thing was going to architecture school. It just gives you a new language, and teaches you creative problem-solving skills that can be applied in pretty much any aspect of life.
What's your geekiest interest?I'm a real foodie. I would fly somewhere just to try a new restaurant, which I think is pretty geeky. I actually just went to Copenhagen to go to this restaurant called Alchemist, recently.
What's your secret weapon dish?Fried chicken. My secret? Put just a little bit of cinnamon in the buttermilk you marinade it in.
What's your best dad joke?Why don't eggs tell jokes? They'd crack each other up!
Walk us through a typical Fai Khadra look.Well, I like to dress a little bit differently depending on where I am. If I'm in LA, it'll be something a little looser – maybe a sweatsuit, or a baggy cargo pant with a vintage tee – whereas in New York, I do like to get a little bit more dressed up. But if I had to choose one look, I do love a Canadian suit. I love denim on denim, though I prefer grey or black over classic blue.
Are there any designers that you're wearing a lot of at the moment?Yeah! Balenciaga, Martine Rose… and I'm also working on a clothing line myself, so I'm wearing a lot of the samples for that. It's a line of essentials at an accessible price point. It's really about adopting the same mentality as higher-end fashion brands – taking a lot of time on making sure the fits are right and that the cuts are really comfortable – and democratising it so that it's accessible to everyone.
What excites you about fashion right now?Just seeing the cross-communication between different mediums and disciplines. It's great to see fashion really engaging with artists, but also with the worlds of music, architecture and more.
Art plays an important part in your life. Do you remember when you first fell in love with it?
I think I always have been. Growing up in London, and being in school, visiting amazing museums like the V&A. If there's one moment that I can remember, though, I think it was when I was a bit older and visited the Weisman Foundation. It's the LA home of a collector who was a very successful businessman, and he just lived with all of his art. When he passed away, the house became a foundation and the art was kept exactly where it was when he was alive. Seeing these works in a home setting just felt really special.
What makes a work of art important?Context is super important, as is the intention of the artist. At the same time, it's often really about how you respond to it. In the case of a work like Marcel Duchamp's urinal, his intention may have been to call out the bias of the art world at the time, but the way that the rest of the world has interpreted that work has been so freeing, and has inspired so much in its wake.
What did you want to do growing up?I think I always knew that I would be involved in something creative. For me, it's always been more about a perspective, and how that shapes your approach to different disciplines. That's why I find it hard to label myself with a single profession – what I do is more expansive than any one particular thing.
**One of those things, though, is stage design – including for Drake, A$AP Ferg and Summer Walker among others. Are there any stages that you've worked on that particularly stand out?
**There was a show that I did for a good friend of mine at The Roxy in LA. He had just put his first album out, so he had only had a really small budget. There was barely any lighting, and we just had these white flowers – thousands of them, actually! – but their simplicity just made it so powerful and impactful. They really took on a meaning and life of their own.
Give us three skincare musts.Well, it's really important to cleanse and exfoliate. So is sunscreen, even when it's cloudy! Because I sometimes have a beard, I like to use a clear one that doesn't leave a whitecast. And then, to be honest, just going to do a facial. You've got to get the professionals to work on it and give you advice, and just get some extra love and care to your face. It is the first thing that people see after all!
Is there anywhere in particular that you'd recommend?If you're in LA, there's a lady named Charlene who I think is amazing. She's helped some of my friends who have had pretty bad acne, and the results have been like night and day!
Final question – if the world is an oyster what is its pearl? Mothers!
Credits
---
With thanks to Tiffany & Co.
Photography Mario Sorrenti
Fashion Alastair McKimm
Hair Bob Recine
Make-up Kanako Takase at Streeters using Addiction Beauty
Photography assistance Kotaro Kawashima and Javier Villegas
Digital operator Chad Meyer
Fashion assistance Madison Matusich, Milton Dixon III and Casey Conrad
Tailor Joel Gomez
Hair assistance Kazuhide Katahira
Make-up assistance Kuma
Production Katie Fash, Layla Néméjanski and Steve Sutton
Production assistance William Cipos
Casting director Samuel Ellis Scheinman for DMCASTING
Tagged: