Y-3's Real Madrid collab is the ultimate football x fashion crossover
Debuted in a match against FC Barcelona, the Spanish team's chic all-black kit is a real winner.
Image courtesy of Y-3
Collaborations between sportswear brands and fashion powerhouses are hardly new, but the arenas in which they're increasingly taking place certainly are. Indeed, it's now often on the football pitch that these collections are being fielded, marking an advancement in the overlap of the football and style worlds.
Granted, football clubs – in particular their kits – have often served as lucrative advertisement platforms for everything from NFTs to tractors, paint suppliers to dating apps. As such, to many fans, the arrival of a new collaborative kit can often feel like just another veiled opportunity for clubs to cash in. In the case of Real Madrid's partnership with Y-3, however, the pairing has always felt like a natural fit.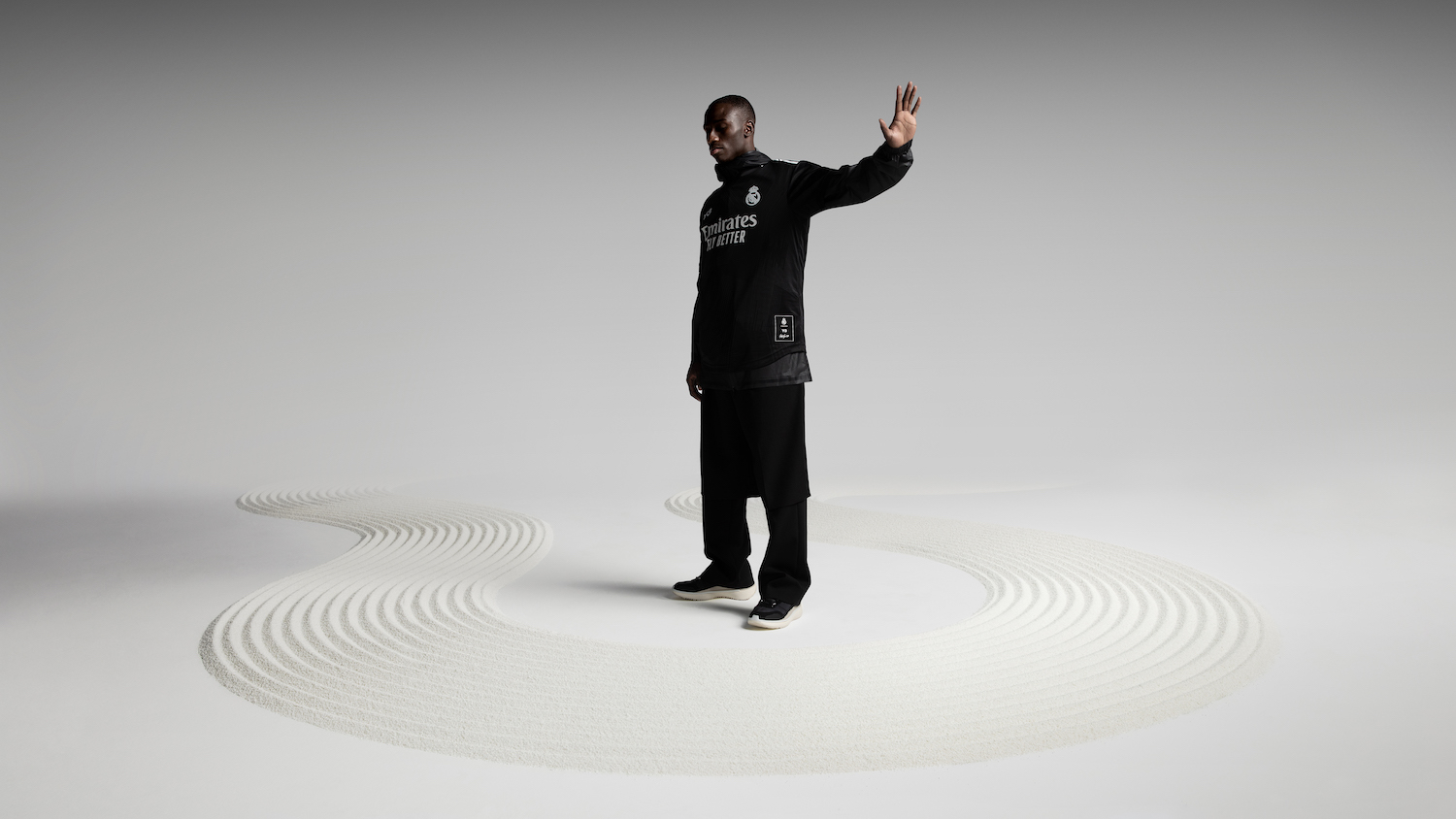 Their first collaboration was back during the 2014/15 season, when the fashion-football crossover built on Real Madrid's intrinsic association with Adidas — the club having amassed an astonishing 42 trophies since their shirt sponsorship began in 1998. Fittingly, the colours of Real Madrid — all-white when playing at home, all-black when playing away — perfectly echo the monochrome palette favoured by Y-3's creative director, Yohji Yamamoto. An iconic club collaborating with an iconic designer – how could any fashion or football fan complain?
This year marked Y-3's 20th anniversary and Real Madrid's 120th, an occasion that has been commemorated in the former's recent campaign. Starring current Real Madrid first-team players and club legend Iker Casillas, this second collaboration — which has resulted in an official fourth kit, as well as a capsule of off-field pieces — makes for an extremely appropriate way to honour both landmark moments, all the while cementing the relationship between the brand and club.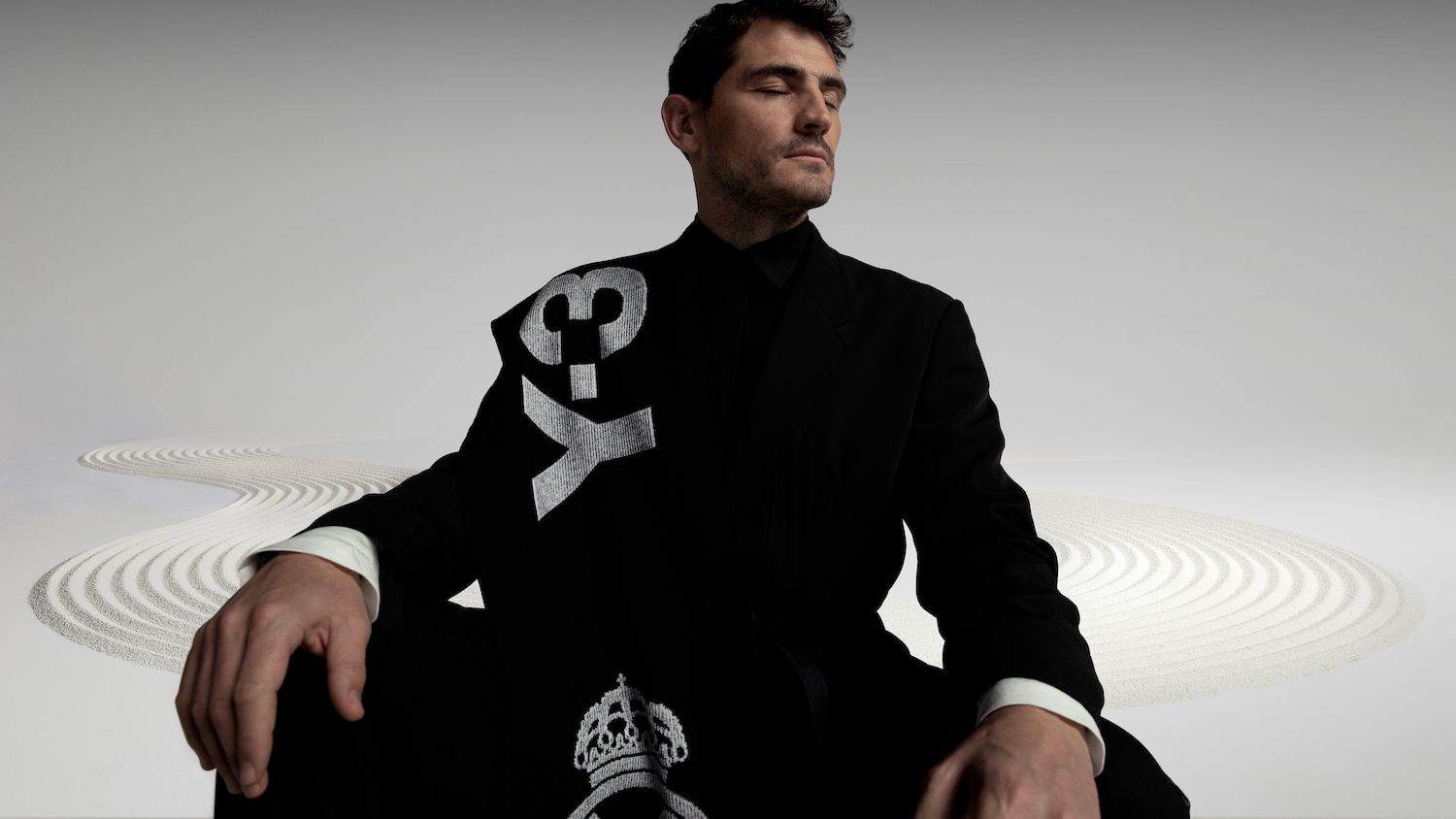 Last Sunday offered the ultimate opportunity to debut the new fourth kit: "El Clásico", arguably football's greatest derby between Real Madrid and FC Barcelona. As the players entered the pitch at the Santiago Bernabéu — Real's iconic 81,000 seater home — it was without a doubt the home team's players who looked the most striking on leaving the tunnel. Dressed in head-to-toe black, flecked with accents and Y-3 branding, the players were the perfect ambassadors to bring the collaboration to life.
Unfortunately, despite the best efforts of the Real players, their performance didn't quite live up to the calibre of the kit they were playing in, resulting in a 4-0 home defeat. Not what any of the team's fans had hoped to witness, but still – at least they were able to go home with a new kit to covet!