Photography Jonas Gustavsson
For AW22, Proenza Schouler find beauty in the chaos of our current moment
Designers Jack McCollough and Lazaro Hernandez kick off New York Fashion Week with a playful yet refined exploration of the body, shape and form.
|
12 February 2022, 6:09pm
Photography Jonas Gustavsson
Typically, we think of fashion weeks far and wide as a long build up: the excitement grows each day, and with each show, we get closer and closer to city and season mainstays — the grand finales, per se. So what happens, then, when one of New York's standout womenswear labels presents their collection on day one? Well, you put on an unforgettable show, of course, setting the stage (and the bar!) for the coming days. Proenza Schouler did just that on Friday afternoon at The Brant Foundation, where they presented their AW22 collection in the art centre's brightly-lit two-floor atrium to a live musical composition by Eartheater. After a rollercoaster few years, this felt like a tabula rasa moment — a chance to restate what lies at the core of Proenza Schouler: well-made clothes for the modern woman.
With this offering, designers Jack McCollough and Lazaro Hernandez sought to build upon their SS22 ready-to-wear collection, which captured the joy of the world opening back up again – the pleasure of stepping out into the summer sun after months of lockdown – and most importantly, what one wears for the momentous occasion. Yet five months and one season later, our present moment and future still feel uncertain. So, AW22 saw the designers asking the hard questions: "What we are all stepping into — what will it look like, feel like, and what qualities will define it? How do we find beauty in the chaos and use it as a creative starting point to build the future?"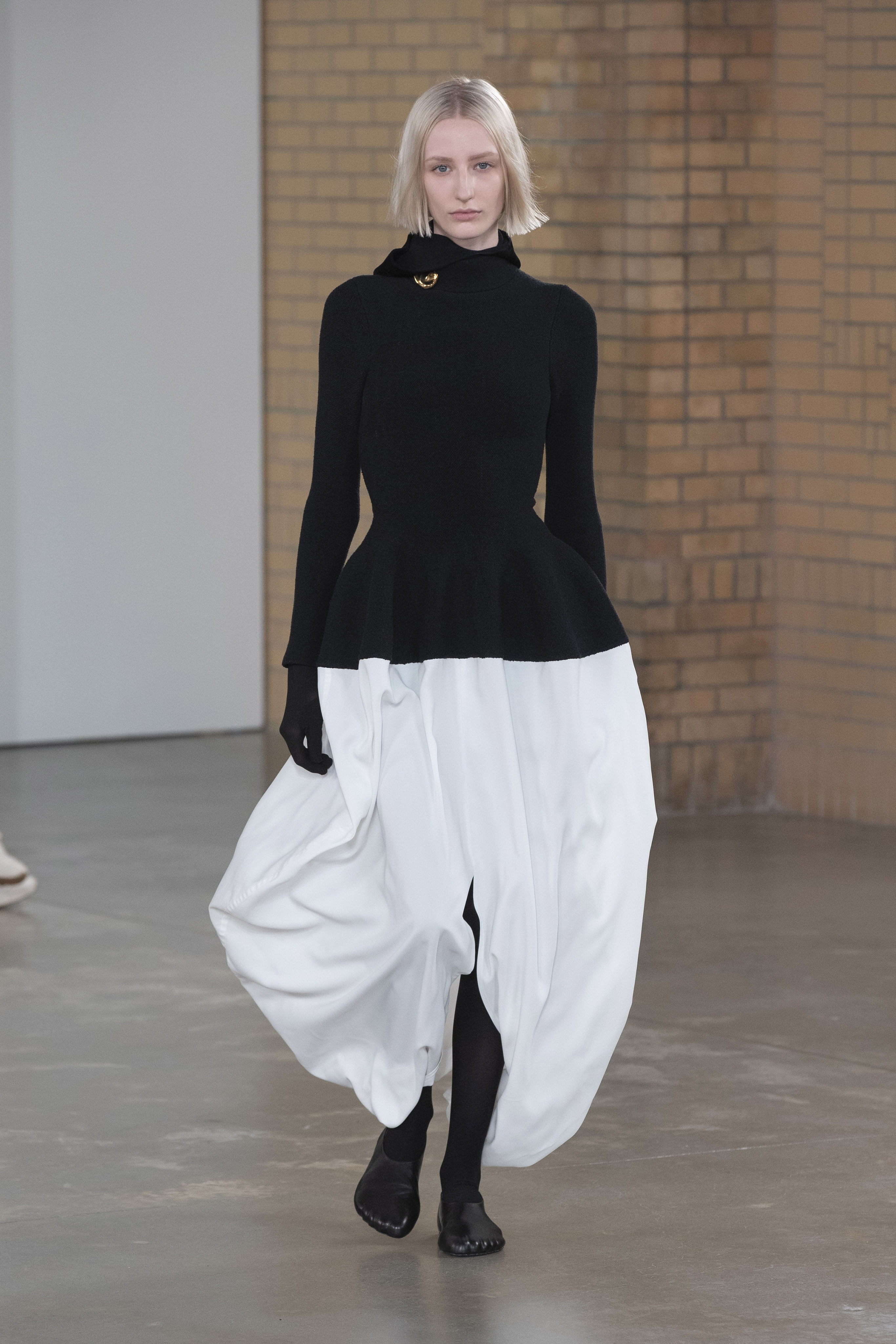 These sentiments were expressed in the show notes — a special piece written by Ottessa Moshfegh, titled "Where Will We Go Next" — and throughout the collection as the designers experimented with shape, silhouette and the human form; they played with the way garments accentuate, frame and in some cases, rebel against the body. This can be seen in the first two looks — a pair of formal dresses in Proenza's trademark neutral colour palette that were at once form-fitting and bulbous, and the bias-cut knit circle skirts that followed. They were made using new machines, Jack and Lazaro explained backstage, which knit up and down as opposed to sideways in order to create added volume — jutting out from the waist and folding back in, billowing with each step.
"It's all about sensuality," Lazaro says. "We just love the idea of body, whether it's an exaggerated body or really twisted and wrapped. There's this whole obsession these days with social media, with everyone showing their body…"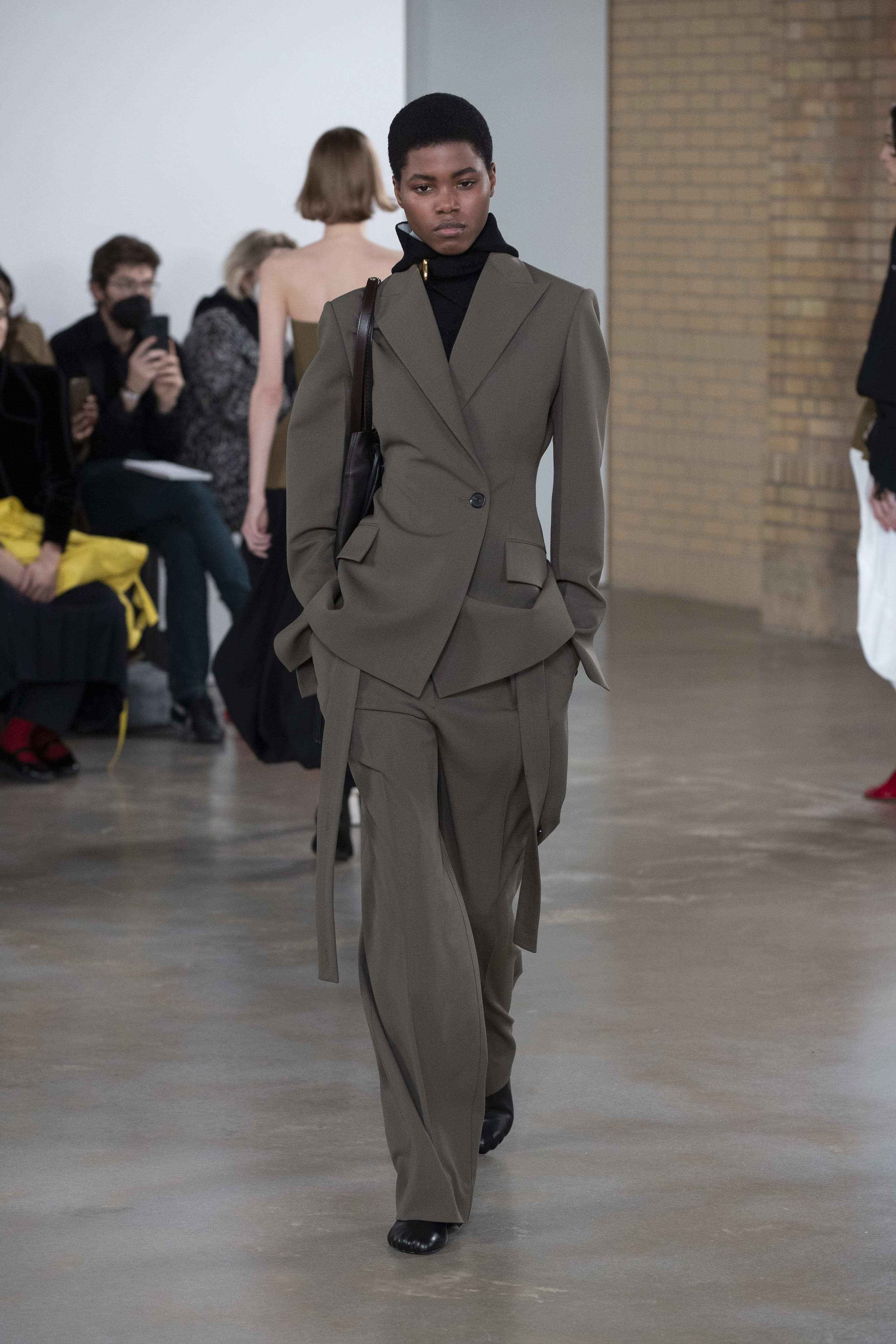 The designers' take on this cultural phenomenon and the body inclusivity movement at large was predictably refined, yet didn't reveal too much — rather, they alluded to the curves underneath the clothes, the many shapes and sizes that the body can take. A structural strapless top framed the torso and then projected outwards beyond the hips, while a pair of black trousers were rolled over onto themselves to accentuate and distort the natural waist.
There was a beauty and simplicity in this approach and the respective silhouettes, which laid the foundation for Jack and Lazaro's vision for future dressing. It's rooted in comfort, still, and ease. Bella Hadid makes the case for a snug fitting peplum top and hood, complete with the label's signature tailored trousers — this time an oversized breath of fresh air. Models wear loose-fitted suits, their waists swaddled in excess knit fabrics that hug the body; they sport leather ballet flats and often carry two different bags for their many belongings.
Having founded their renowned womenswear label nearly 20 years ago, before even graduating Parsons, Jack and Lazaro know a thing or two about designing clothes for the times. "It's such a chaotic moment," Lazaro says, "Trying to find beauty in that is so important."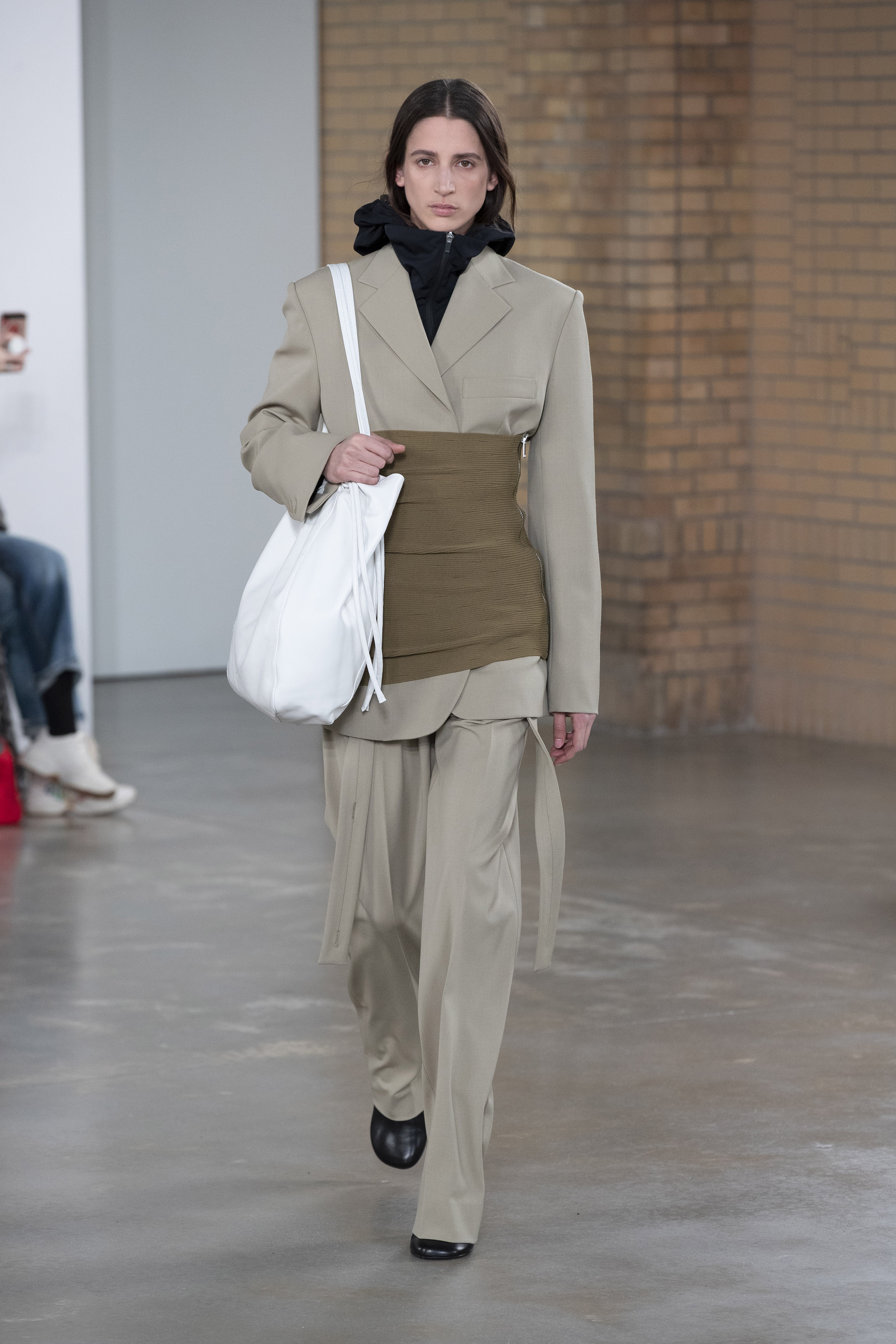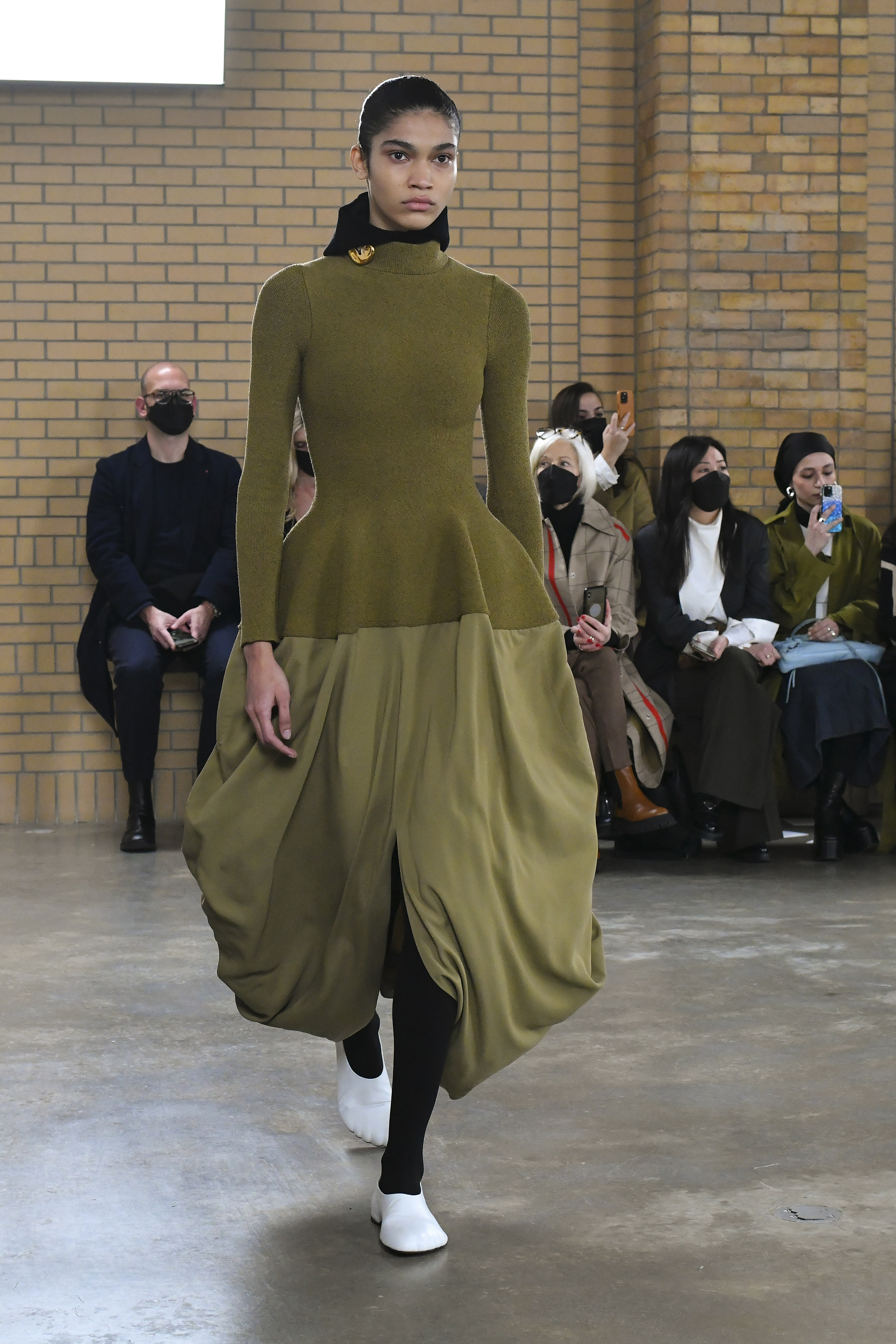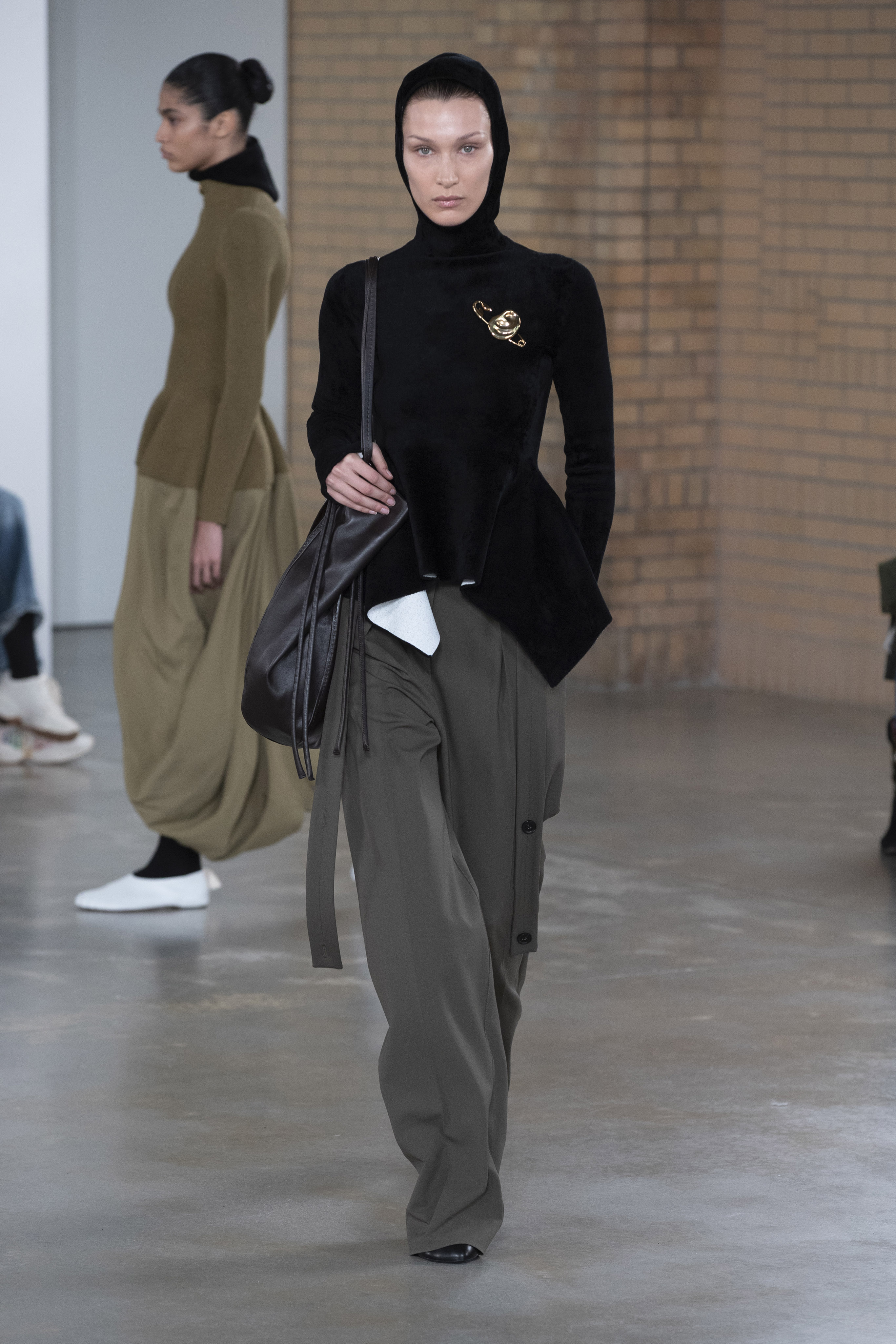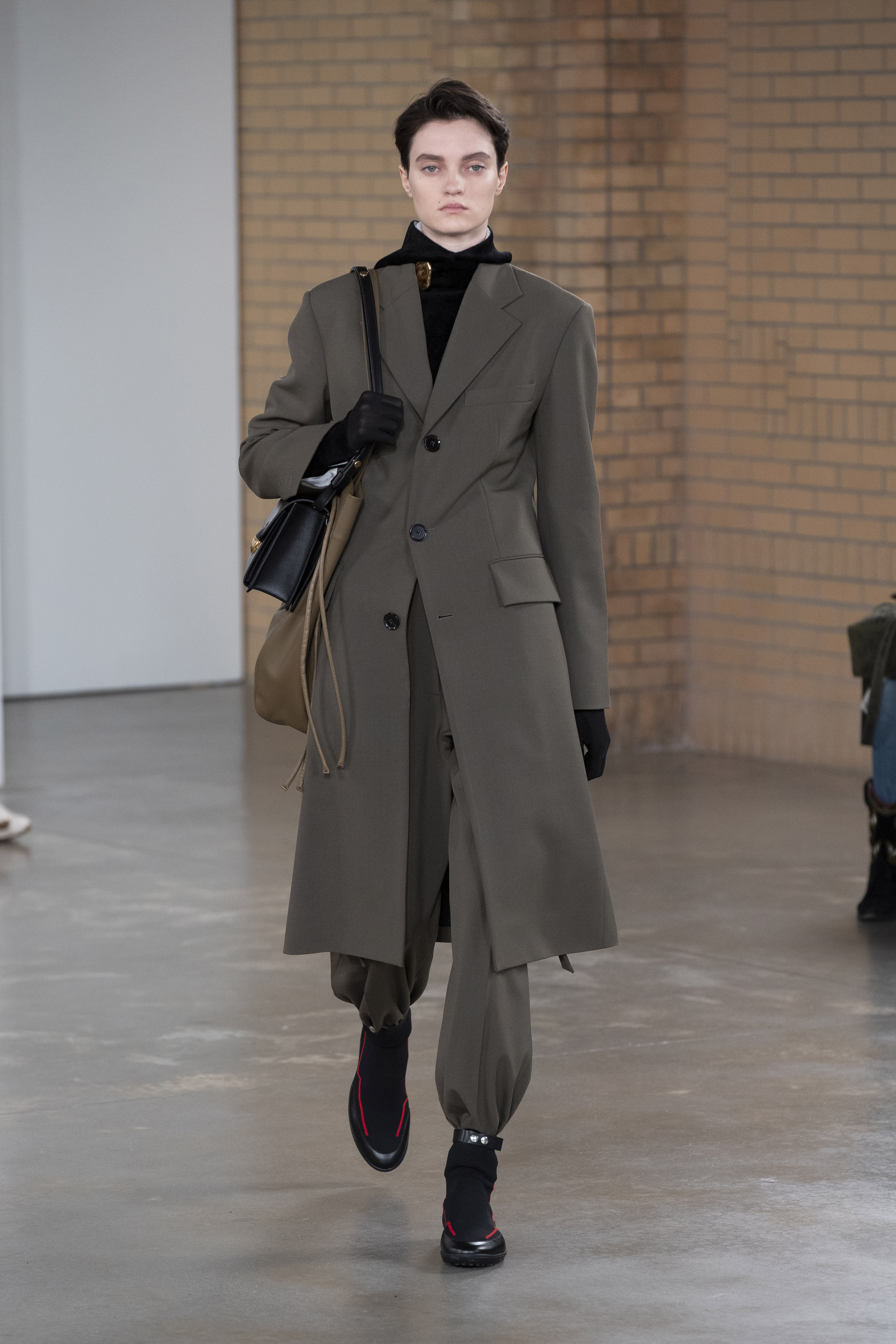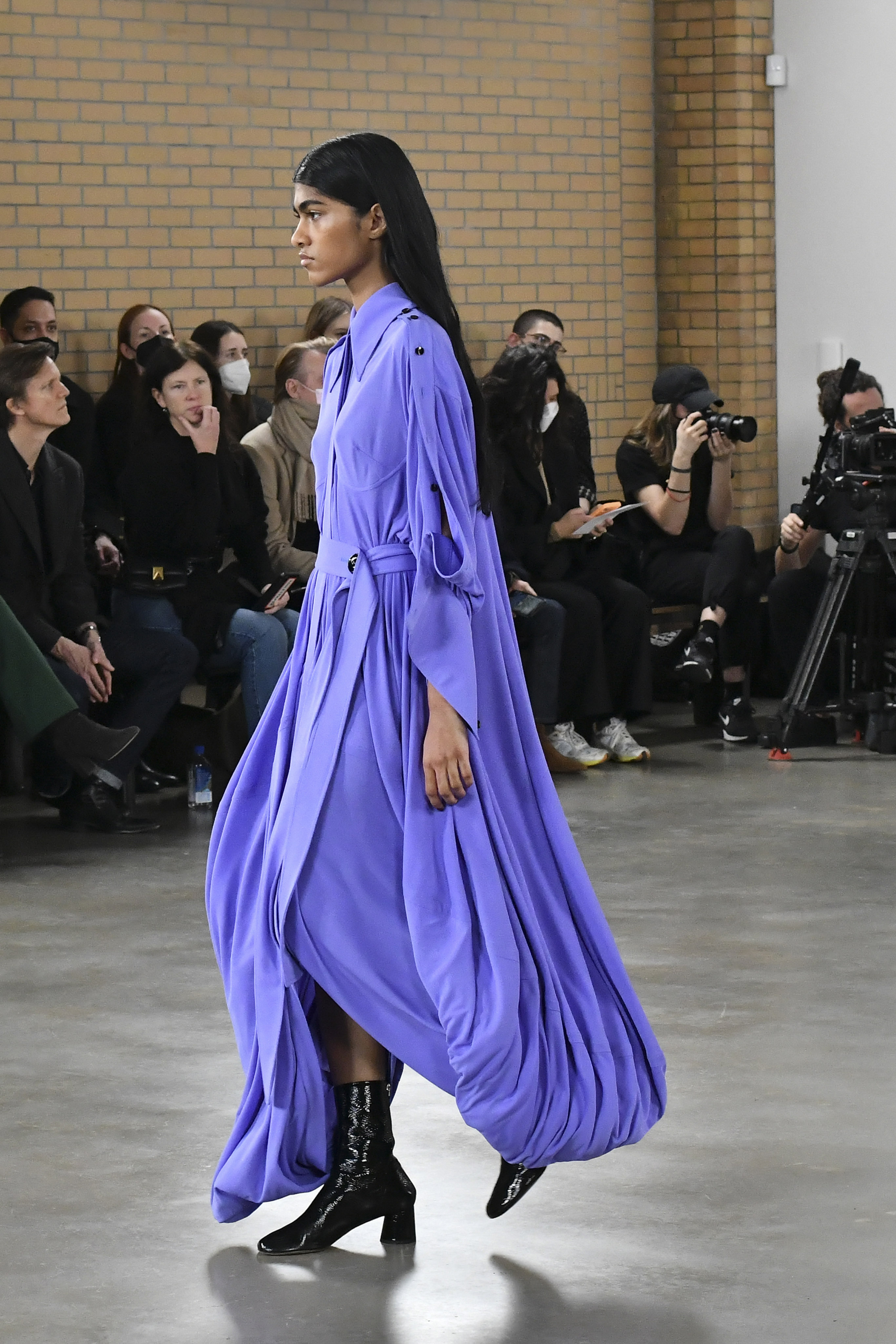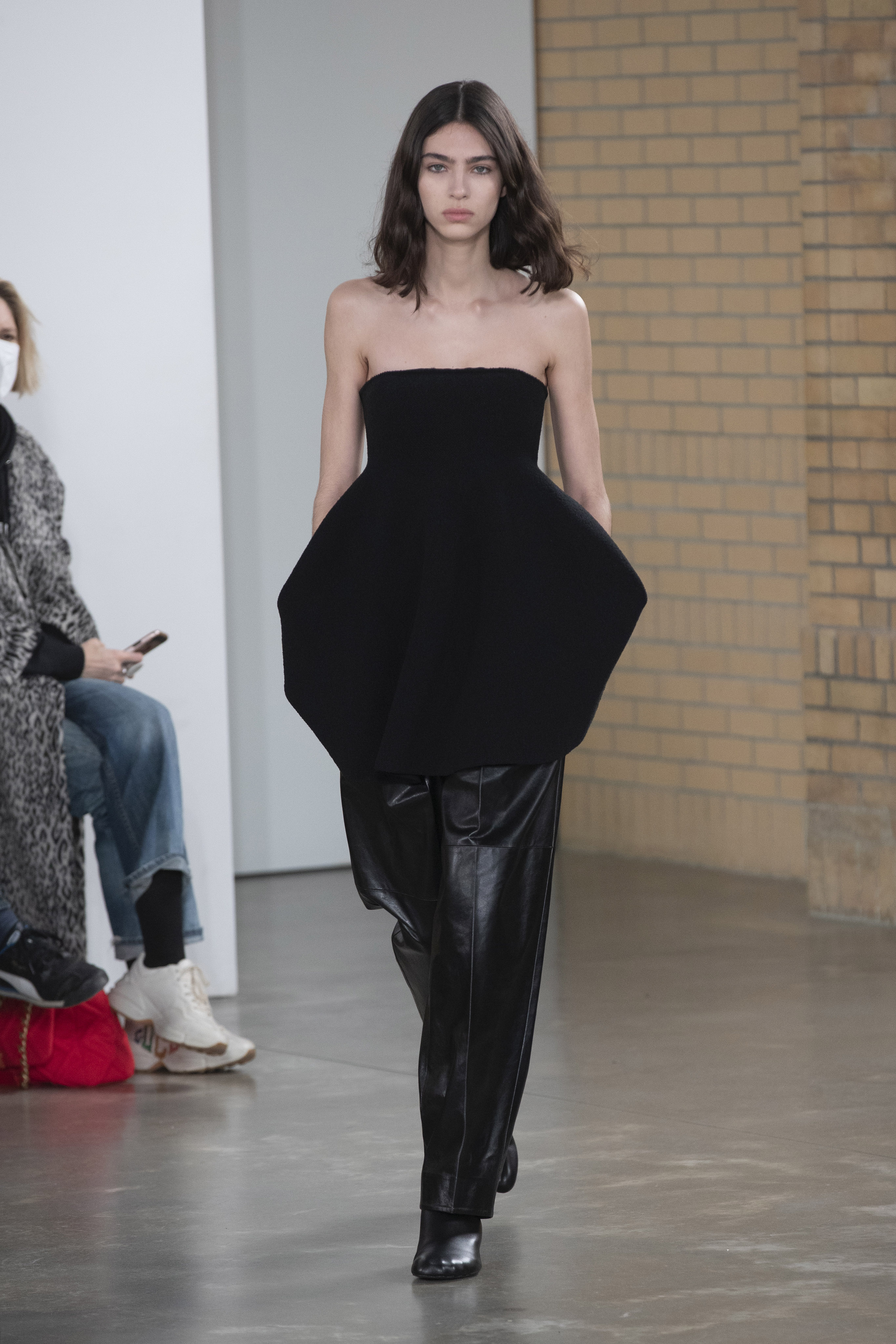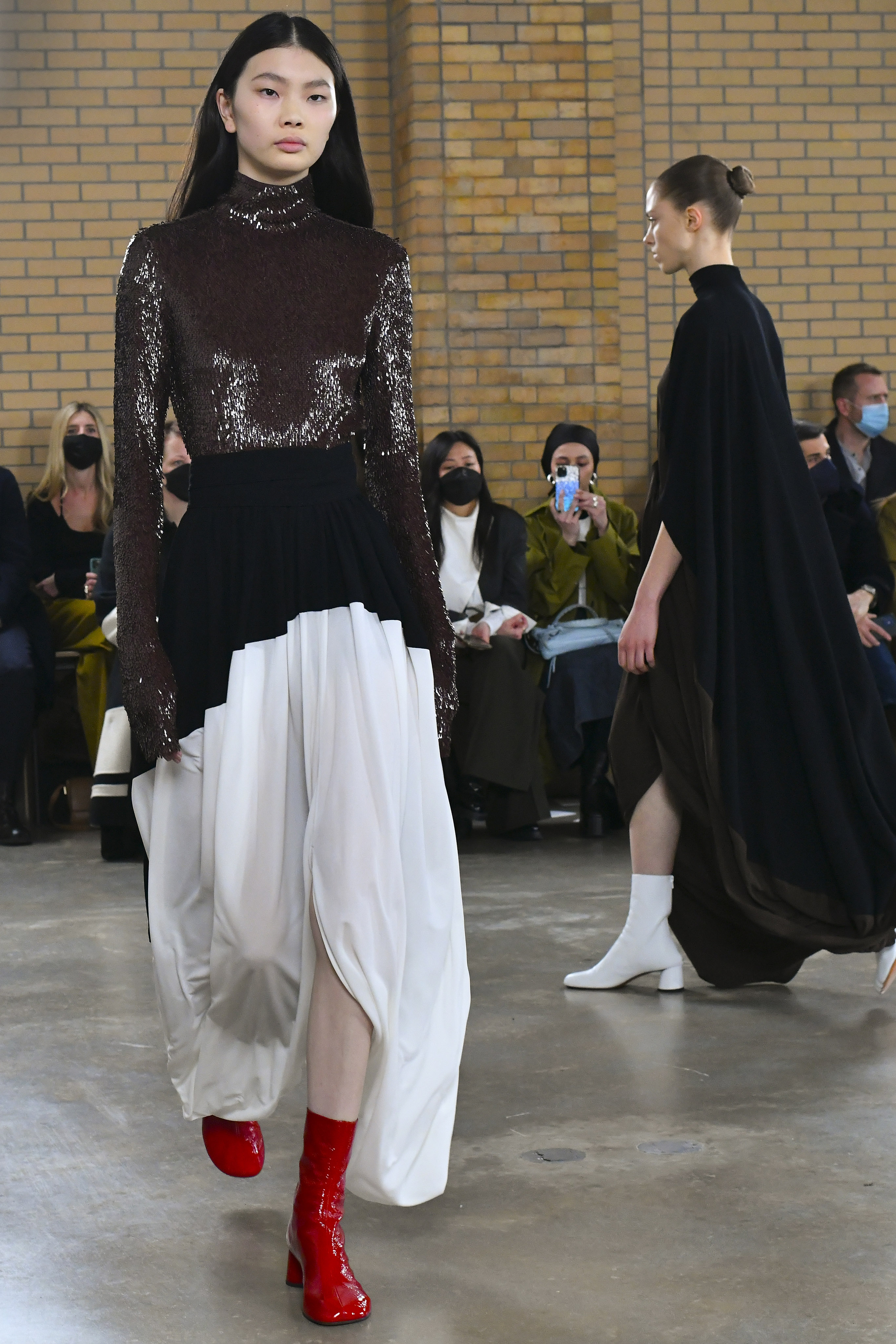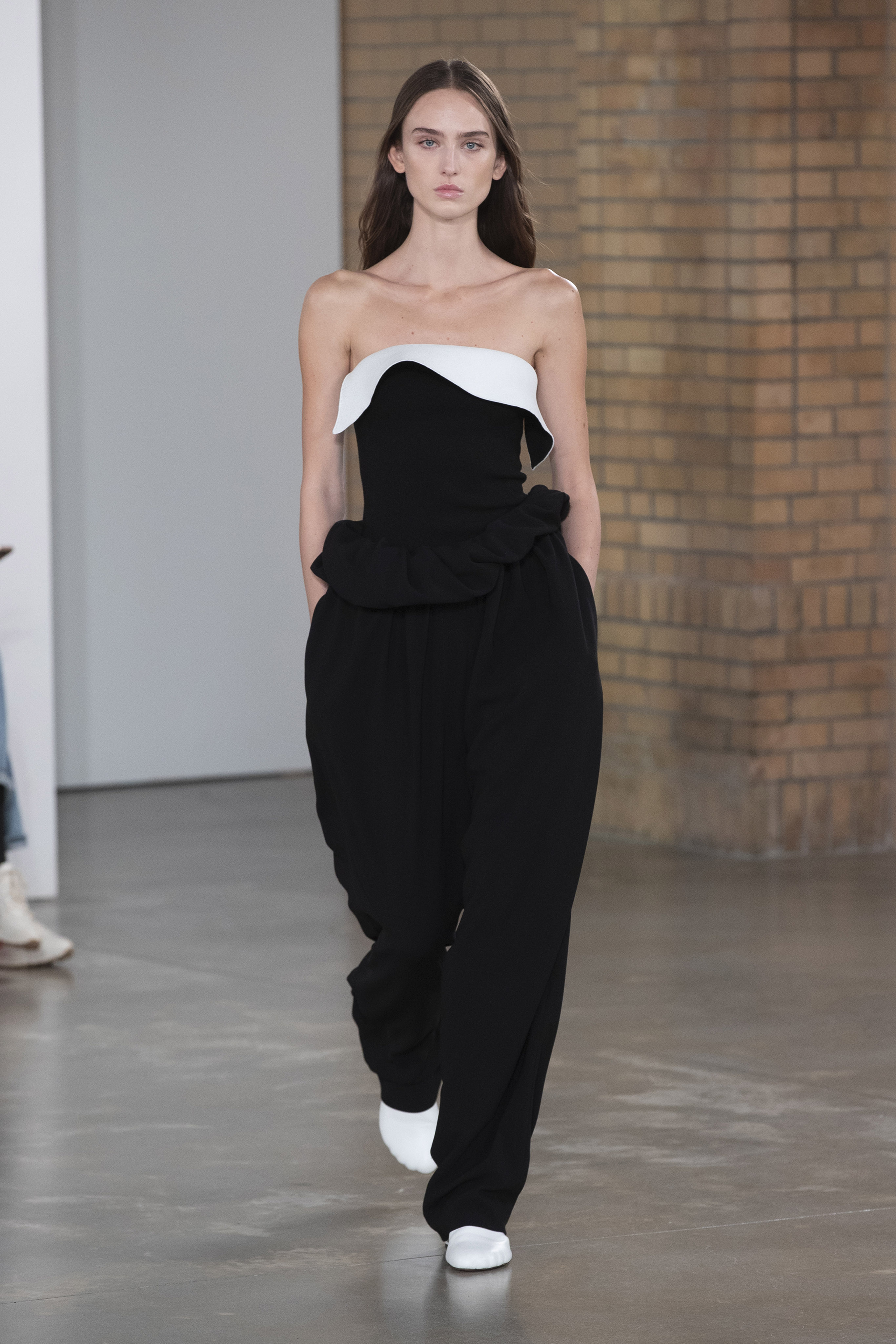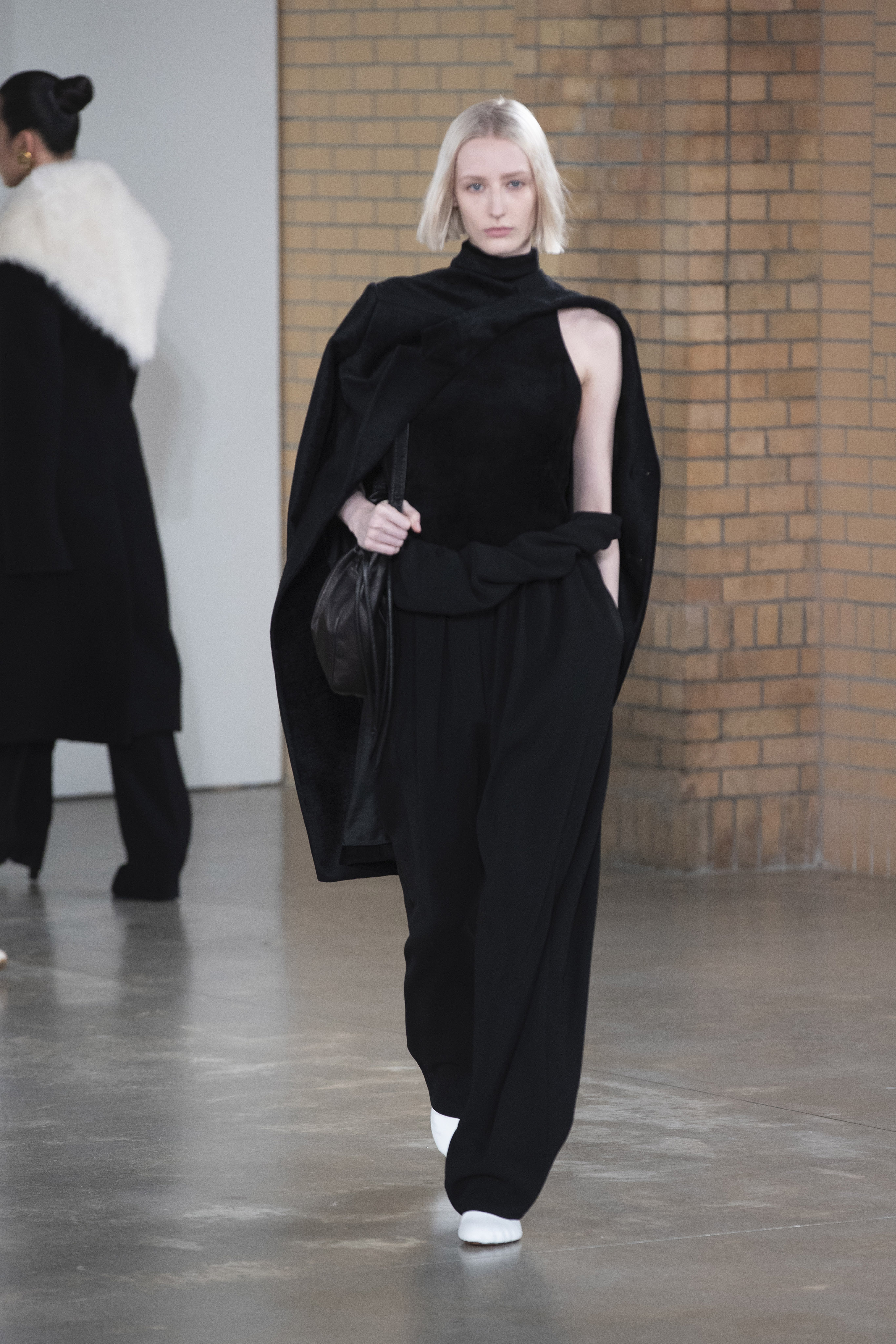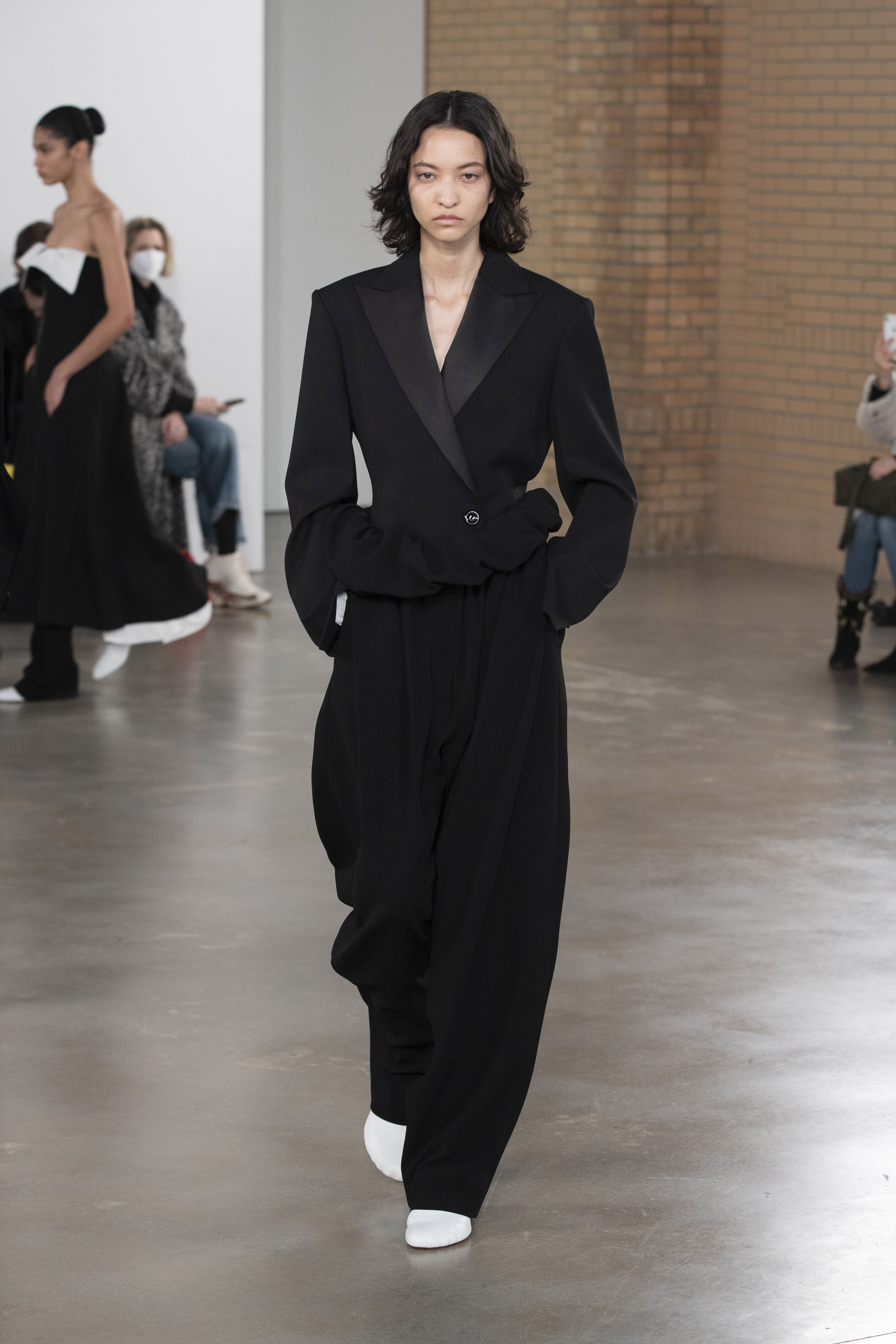 Follow i-D on Instagram and TikTok for more fashion reviews.