Images courtesy of Amiri and Craig Green
Craig Green's comeback, Amiri in LA and couture cakes: What's in Fashion?
Your one-stop-show for this week's fashion news to know.
|
11 February 2022, 7:28pm
Images courtesy of Amiri and Craig Green
Roll up, roll up! This week, we have a bumper edition of our fabulous fashion news roundup to keep you all informed, entertained and — dare we say — educated! Yes, that's right, darlings — we're bringing you dispatches from IRL fashion shows, reports on the collaborations you need to know about now, the most fashionable names you never even knew you need to know (and we're not talking about designers), as well as a breakdown of the campaigns that we've loved to gawp up while counting down the days to the weekend. Well, considering we're here, it's time to sit back, relax, and read all about it. You can thank us later xoxo… Here's what's in fashion.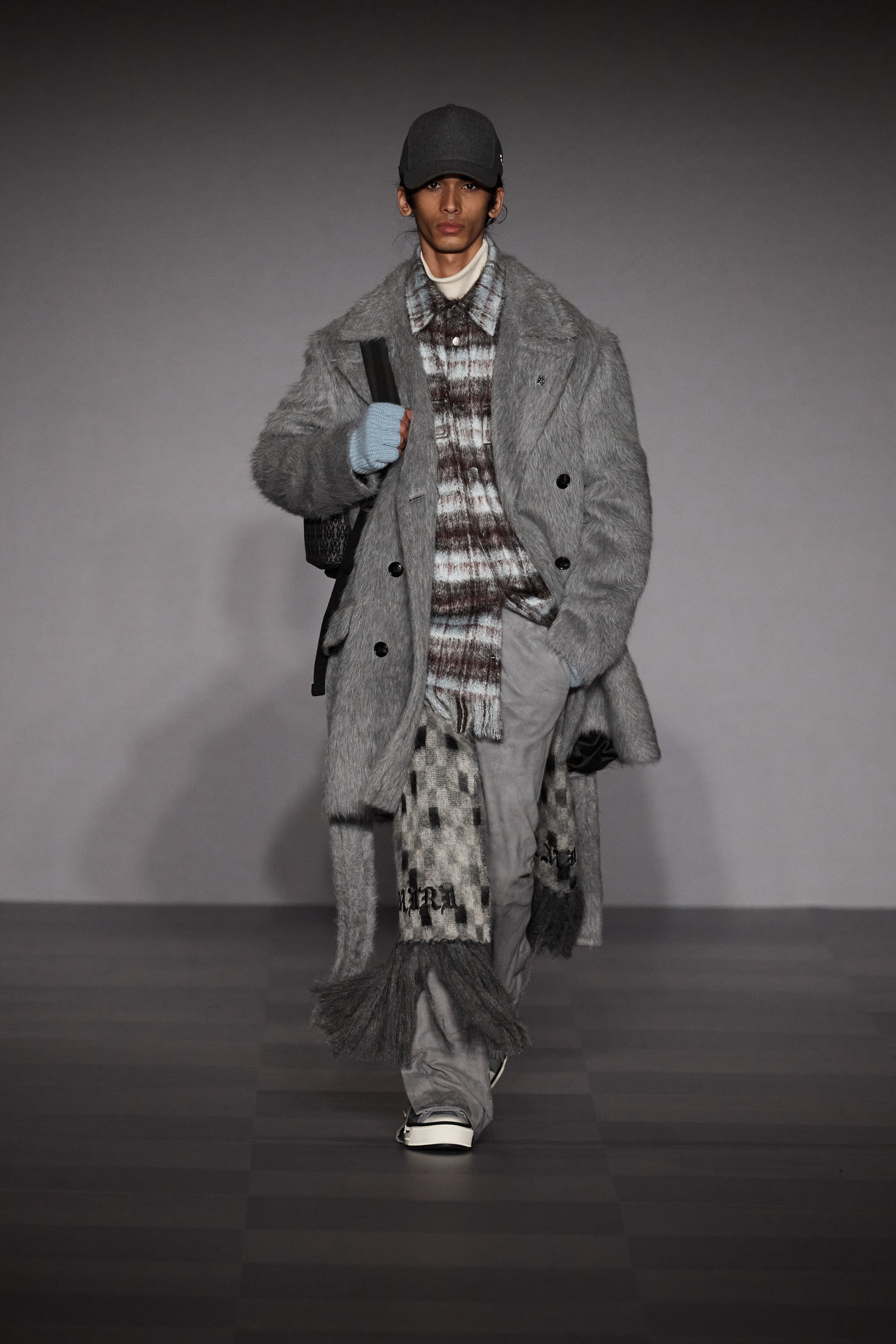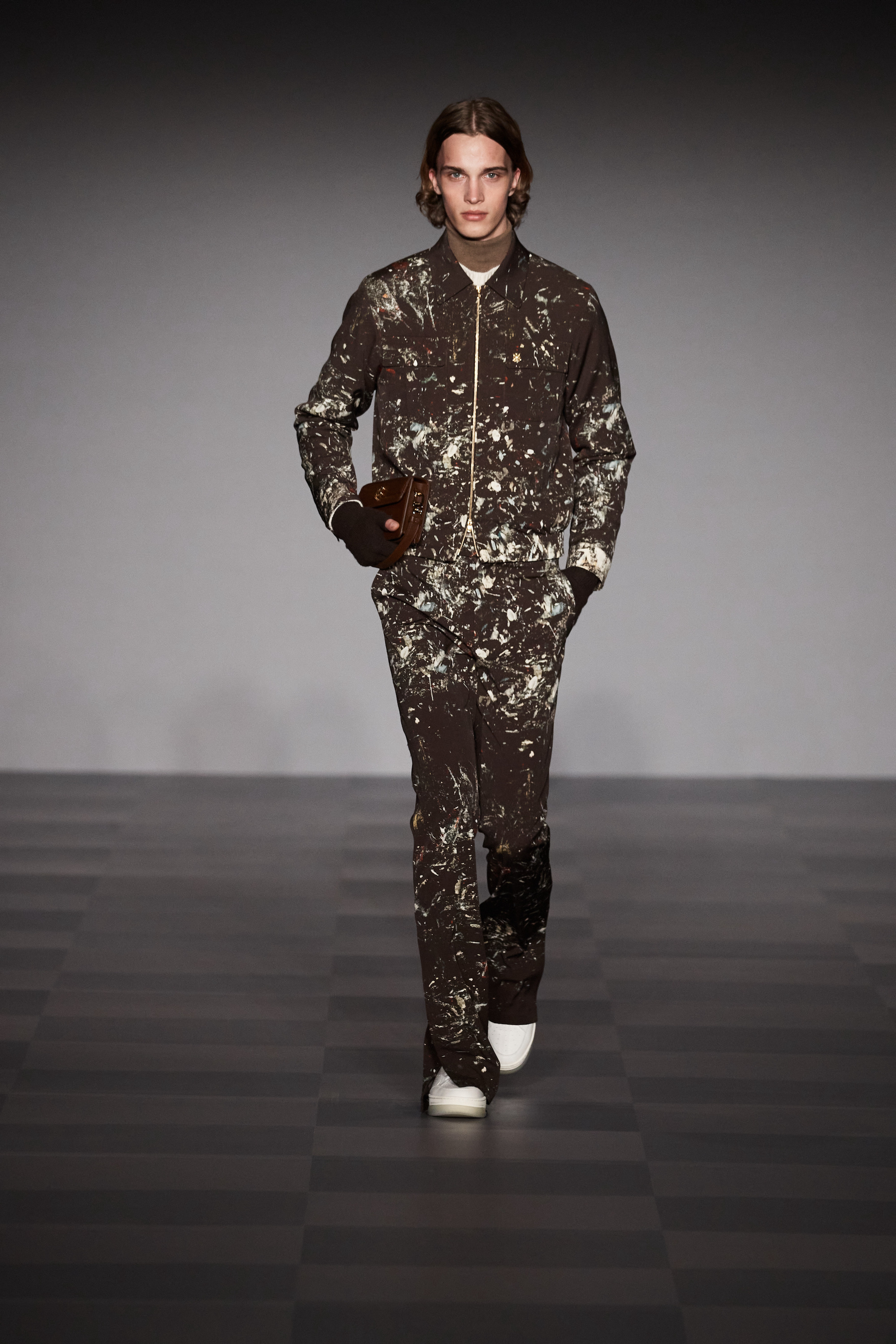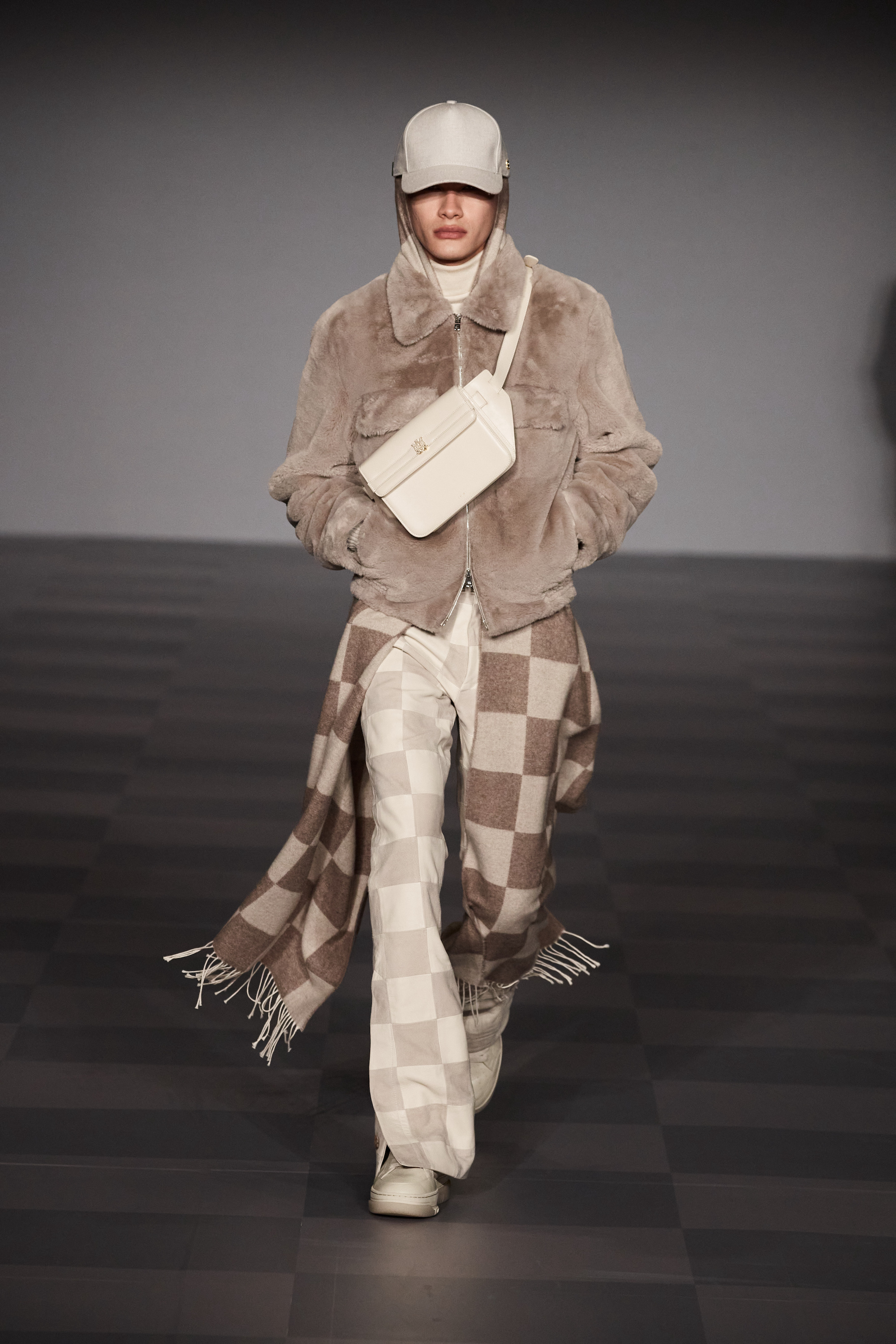 Amiri takes Lalaland by storm
Though LA often plays second fiddle to the Big Apple when it comes to design, over the past decade or so, a new wave of Angeleno brands have risen to the challenge and proven the city's fashion chops. Leading the charge has been Amiri, a label that – since its founding in 2014 – has become a byword for the svelte, easy approach to luxury that so many associate with its hometown. Before the pandemic, the brand typically presented on the Paris schedule – over the past few seasons, Amiri has taken the opportunity to cast its clothing against the backdrop of some of LA's most emblematic settings in cinematic fashion films. This season, however, Amiri took that commitment to its local environment and community a step further, staging its first physical show since the onset of the pandemic in the city. Just after the show, we caught up with the label's founder and creative director, Mike Amiri, to hear more about the collection he presented and his grand homecoming moment. MS
Hi Mike! So tell us, what was the jumping off point for this season?
The collection stemmed from my friendship with Wes Lang. His studio neighbours ours and we've long visited each other. Sharing ideas and notions of process and craft, conversations naturally evolved into a creative dialogue that informs the collection's art direction. Both Wes and I are concerned with notions of Americana, craft and folk, and therefore our mediums combined naturally to create a very organic and intricate vision that blurred the walls between design house and art studio, not just recreating his work but reimagining it through our own craft.
What was the reason for wanting to show in LA?
We were meant to show on the Paris Fashion Week schedule, however Covid restrictions unfortunately hindered this. However it felt serendipitous in the sense that it brought us back to LA, where this collection is rooted. It's really an honour to present our collection as a runway in LA for the first time, to invite our friends and collaborators and celebrate the city.
How would you describe the look/mood you're proposing this season?
Like AMIRI, there's a meeting of tradition and today, of LA and Europe. The mood is loose and creative, free and expressive like artistic creation should be. Looks are very layered, like a painter adding more and more strokes of paint to a composition. As with every AMIRI collection, there's a real focus on hand-craft and combining different fabrics, techniques and colours to create looks that feel playful and rich in texture.
What would you say are the standout details?
We wanted the garments featuring Wes' artwork to feel as animated as his canvas, and so we used mixed-media craft to create different dimensions and textures. There are literal painted brushstrokes on coats and loose yarn that emerges from embroidered images. It all feels very lively and sensory. His signature characters and scattered text elements populate garments.
What do you hope audiences take away from the collection and show?
We want audiences to feel excitement, about the collection, and about the idea of creating art – if everyone went home and created something, I'd love that. The collection is also a celebration of Los Angeles and the vibrant art scene in the city, I wanted to pay homage to that and show the rest of the world Los Angeles' unique style and craft.
Craig Green makes his catwalk comeback in London
It's Craig Green's world and we're all just living in it. Two years ago, when the British designer staged his last show, the thought of protective clothes becoming essential to our everyday lives, and masks and gloves becoming ubiquitous on every street in the world — well, it would have seemed bizarre. And yet, here we are! The world caught up with his protective, utilitarian outlook, which once seemed dystopian and now seems realistic, perhaps even pragmatic. Oh, how we've missed him! The menswear landscape has been a bit dull without his towering sculptures and lo-fi/sci-fi sartorial contraptions. Yesterday, at last, Craig returned to the runway in a warehouse on the far corner of east London, and his AW22 collection felt like an apt articulation of where we are as a society. Not in that raring-to-go-out, crop-top-and-hot-pants kinda way — rather, in the way that great concept-driven clothes can act as poetic mirrors to our times.
This was a collection that was all about the materiality of clothes and the dichotomy of inside/outside textures. The leaping-off point was a mohair jumper that Craaig discovered and turned inside-out. It triggered a train of thought: "I find it weird when people wear fluffy things on the outside, it's like they're not experiencing the actual material — they're almost trying to make themselves feel more fluffy to other people rather than experiencing the material," he explained after the show. So, his collection took form in a myriad mish-mash of textures, and in just as many optimistic rainbow hues: wipe-clean latex borrowed from deep-sea divers, fluffy wools tufted by furniture manufacturers, tinselly chenille-style knits that felt hairy yet silky, inflatable plastic moulds on only-you-know-they're-there Stan Smiths, quilted silk suiting lined in smooth-to-the-touch satin, and transformative, hybridised garments that tricked the eye — all of which served the purpose for the wearer to feel beautiful on the inside and shift the perception ot any given garment. In other words, not everything was as it seemed.
There was a sense of suffocation and physical confinement to many of the looks, some of which entirely enveloped the body in puffed-up shapes and heavy textures. Craig said that he was looking at iron lungs, the medical devices that were once a precursor to modern-day ventilators. Pocket openings resemble those on iron lungs, which allow someone else's hands to reach inside and feel the body — some of them were made as ornamental trimmings, while others were made by manufacturers that actually produce medical equipment. Ultimately, these are extroverted clothes for introverts. "I guess it's like pleasure and suffocation, in a nice way," said Craig. "I guess that kind of crosses over into a sexual thing, as well. Because sometimes you don't like to share with people what you actually like." That whole paradox of dressing like a beach lido, or a giant woolly monster — perhaps as armour from the outside world (and other people) — is ultimately the most brilliant invocation of the power of clothes in our everyday lives. Sure, a lot of these looks are pretty left-field — but ultimately they convey a feeling and tell a story about the wider world. It couldn't be a better reminder for why Craig Green is such a vital voice in fashion. OA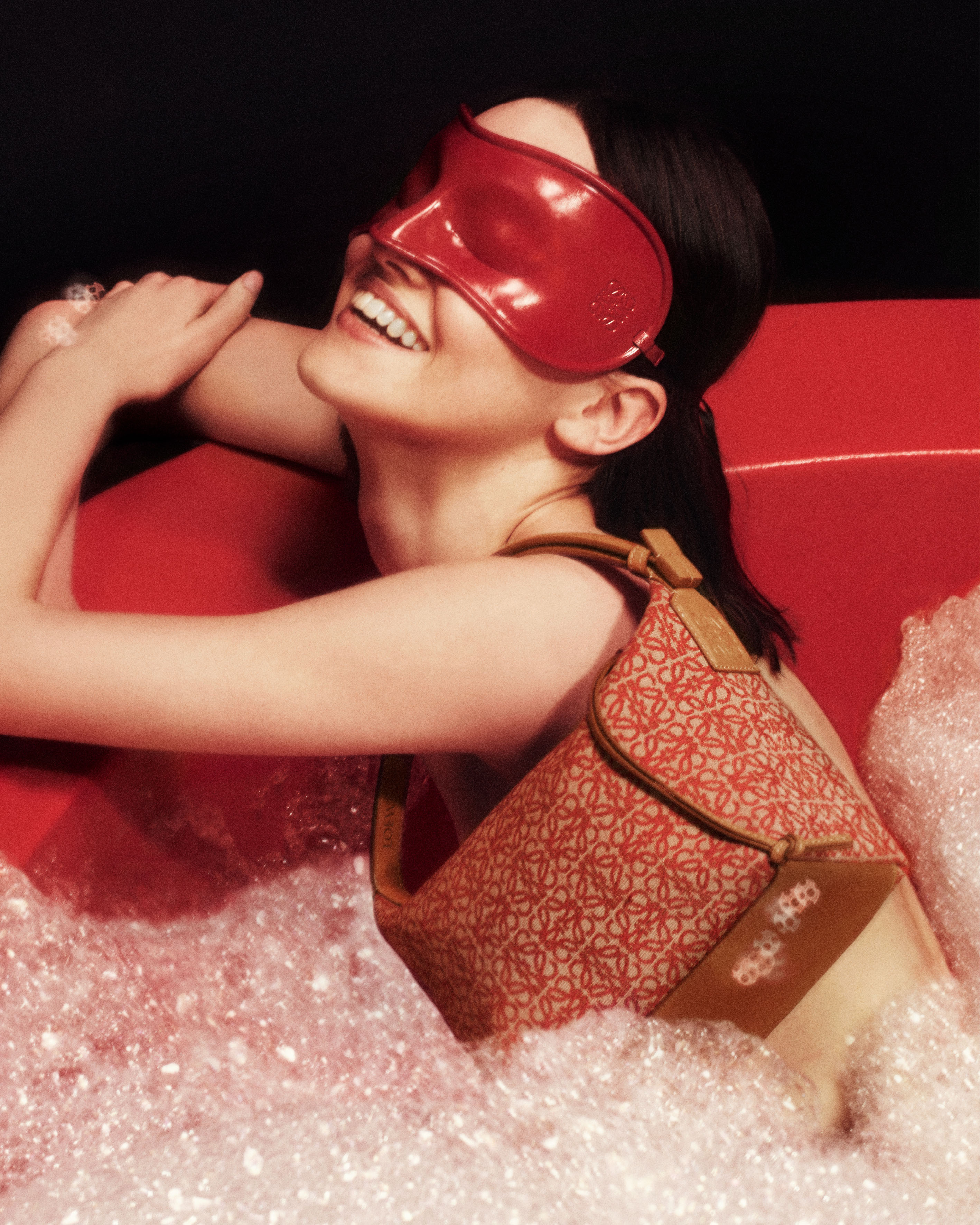 This Valentine's, say 'I LOEWE YOU!'
'Roses are red, violets are blue, get me something from Loewe, or there'll be no love for you' – specifically, something from the Spanish house's holiday-themed capsule. Featuring a full gamut of accessories tinged in loveheart red, J-Dubz and the team have really pushed the boat out when it comes to wooing. From bucket hats and bags – including the iconic Amazona and Balloon – in scarlet Anagram jacquard, to keychains, sunglasses and belts, the capsule's replete with pieces that would win any heart over. Go on – show someone special that you really LOEWE them on Monday. MS

Meet Cédric Grolet, the couturier of cakes
Not many cooks have their chef whites made by Dior — but such is the devoted cult following of Cédric Grolet. For some years now, the pastry chef's outposts in Paris — one dedicated to fruits, the other to nuts — have been a site of pilgrimage for fashionistas and connoisseurs of creative culinary. He has made bespoke treats for the likes of Dior, Louis Vuitton, Jacquemus to name a few. And that's because his beautifully-crafted patisserie is not unlike couture creations — they have a distinctive aesthetic, often drawing from nature, and a delicate harmony of taste and textures. Couture you can eat, now there's an idea of luxury! As of Monday — which happens to be Valentine's Day — Cédric will open the doors to his very first patisserie outside of France, at The Berkeley hotel in Knightsbridge. Visiting the laboratory-like environment is not unlike visiting couture ateliers with their dedicated and skilled army of white-coated petites mains. Ahead of its opening, we caught up with the star pâtissière to talk about cakes, couture and creativity.
What attracted you to patisserie?
I still can't quite find the answer of how I got here and how to explain that, but there are different factors. I was always told working in a patisserie is a side gig, because I wasn't good at school — but thanks to other patisserie chefs and social media, we have an amazing platform now. Before, it was the chefs, and now it's the pâtissières! I was attracted by the family, the colours, the mix of sweets and savoury, the friends I made and my teachers — and my teachers would always tell me that I should learn English, but I just wanted to make cakes! I feel like I was made to make cakes. I love it. It's an area that I really respect and I love to learn more about. There is such a unique process that goes into everything. We think about the cake, but also the packaging and the way it's eaten when someone buys it. We think about all of these things every day — there is a story in every creation.
One of the interesting things is that you have such a strong sense of creativity with the aesthetics. How did you cultivate that, as well as the taste?
I think every human being has something very specific to them. Some people will have more talent in some things than others. I love fashion — and I think it helps a lot for me to showcase what I do. The people who write about fashion and work in that industry reach out to tell me how much they love what i do, and i do the same with them. All these different areas you can find in fashion and architecture, you can pick out the best bits and it really helps me in my creations.
Who are the people in fashion that you've been inspired by?
I collaborated with Jacquemus and I found his talent, and how he is in the right time and place for his generation — I find it very inspiring. His shows in the countryside, I love that! I'm slightly jealous of people in fashion because they can last forever and my cakes don't, unfortunately. I try to make that jealousy functional, so each creation that I make, I hope people can keep it in their memory forever. My Saint-Honoré cake feels like a couture dress — the piping is like the thread that goes through the dress. I don't like adding other elements. You'll never see my name on it. I want people to walk past and see my cakes, without my name or the packaging, and know it's mine.

Every designer has their signatures. I feel like you have some, too. It's always simple things like flowers and fruit but done in a very surrealist manner.
In any job, as long as it's done very well and focused, you can create those elements. That's what i'm trying to do, a few things but done beautifully and perfectly. I have so many cakes in my head, but I will keep them for the future. They are not out yet but at some point in the future. It never ends! Once you feel satisfied, or you feel that you've reached the peak, you just can't stop there. It's what we haven't done that motivates us.
In Paris, there is such a grand tradition of patisserie. How did you approach that for your first outpost in London?
I could be the frenchman who comes in and not listen to anyone around me. Or, I could be very British and be inspired by everything here. But none of us know the right answer! Based on the feedback of my customers from around the world, it will help me make a decision about what to do here. The best thing to do on opening day on Monday is to listen to what customers have to say and see how it goes. We did do a trompe-l'œil scone — it felt like perfect addition!
Cédric Grolet at The Berkeley opens at 8AM on Monday 14 February.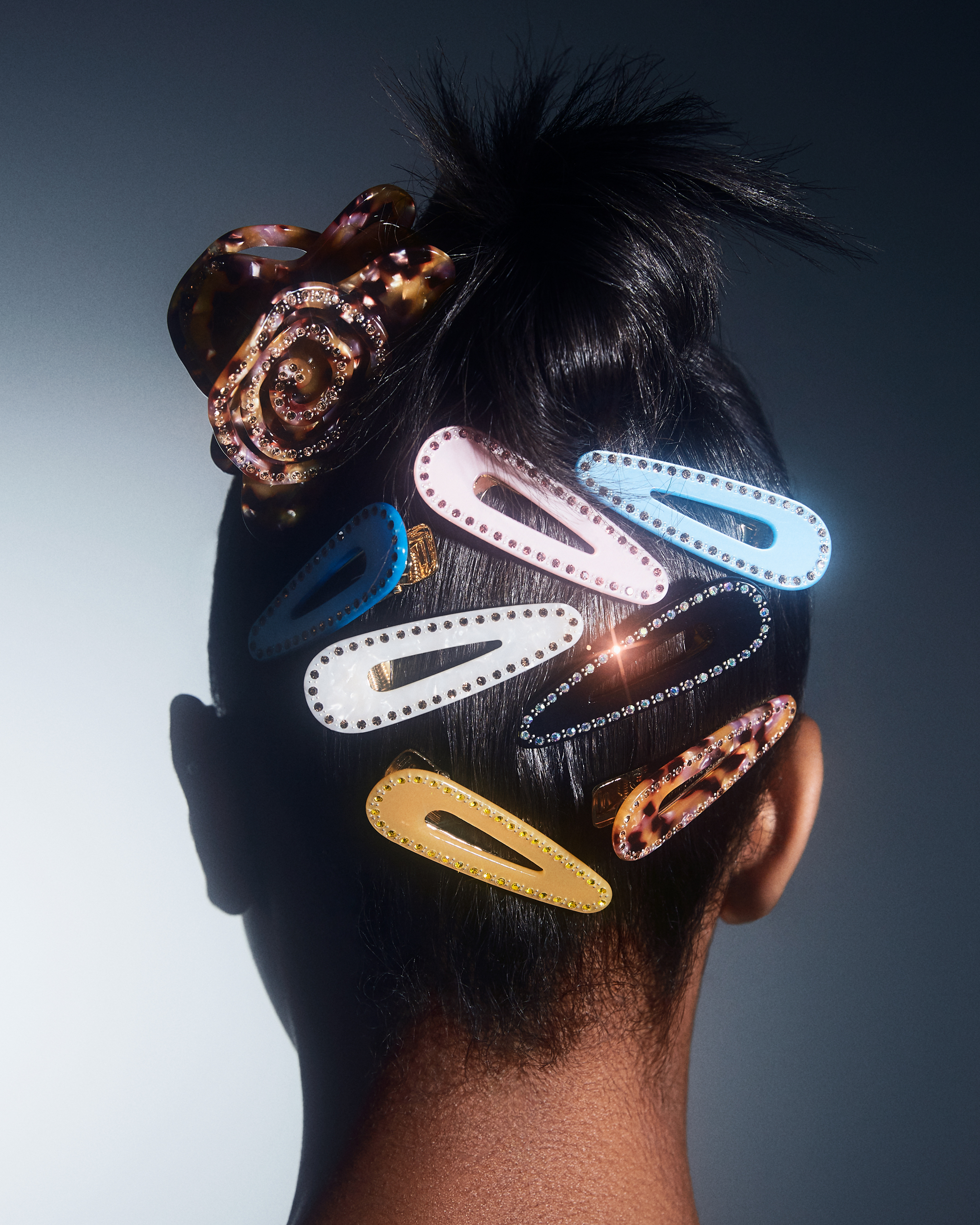 Kate Iorga is bringing 80s glam to the TikTok generation
We may currently be obsessing over y2k nostalgia and late 00s indie sleaze, while those twee fashions of the 2010s may be our next trend comeback, but in truth the bold pastels and crimped hair of the 70s and 80s never went out of style. Adopting that iconic aesthetic of the era is the new hair accessory brand from stylist Kate Iorga, KATYA. Even the wildest of perms will be tamed with these vintage-style crystal-embellished rose claw clips and oversized dramatic rhinestone slides that ooze retro pop superstar energy. Think: The Pink Ladies, Madonna's Like A Virgin era or Jennifer Garner in 13 Going On 30. We love! Dust off your parent's leg warmers and mesh gloves and queue some Janet Jackson on Spotify as you check out the collection at katya.world.com. TG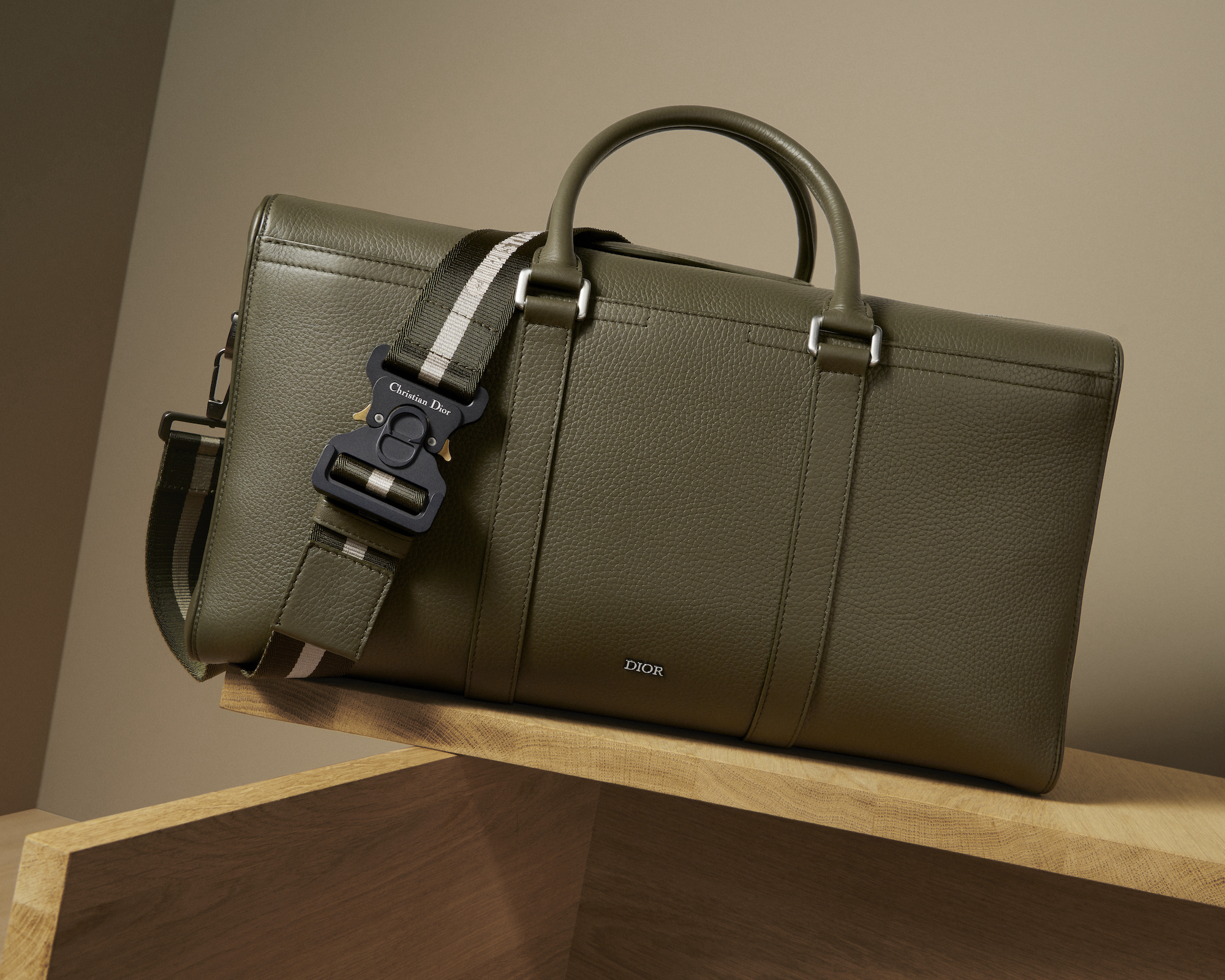 Dior have a new bag for your summer 2022 getaways
It was only two weeks ago that Maria Grazia Chiuri brought Mumbai to Paris with Dior's haute couture runway, bringing Indian embroiderers into the French house's folds. Now, they're celebrating the jet-setter lifestyle with their Lingot travel bags from the Spring 2022 collection. Available in three sizes – a handheld essentials-only option for those quick outings, a saddle for your day trips and festis and a mega carry-on for those weekend getaways – the Lingot comes in mustard and greyscale Dior monogram canvas styles. There's also then of course, black and olive options with the distinguished savoir-faire leatherworks Dior ateliers are famed for. For this bag, the brand played on styles found deep within the house's archives alongside adding a sense of luxury with a shape reminiscent of a gold inglot. But there's also then the contrasting strap, made from canvas with an industrial style fastening that gives the classic style an edgier look. Available now from Dior retailers and online, go give your old luggage an SS22 makeover for your summer holidays this year. TG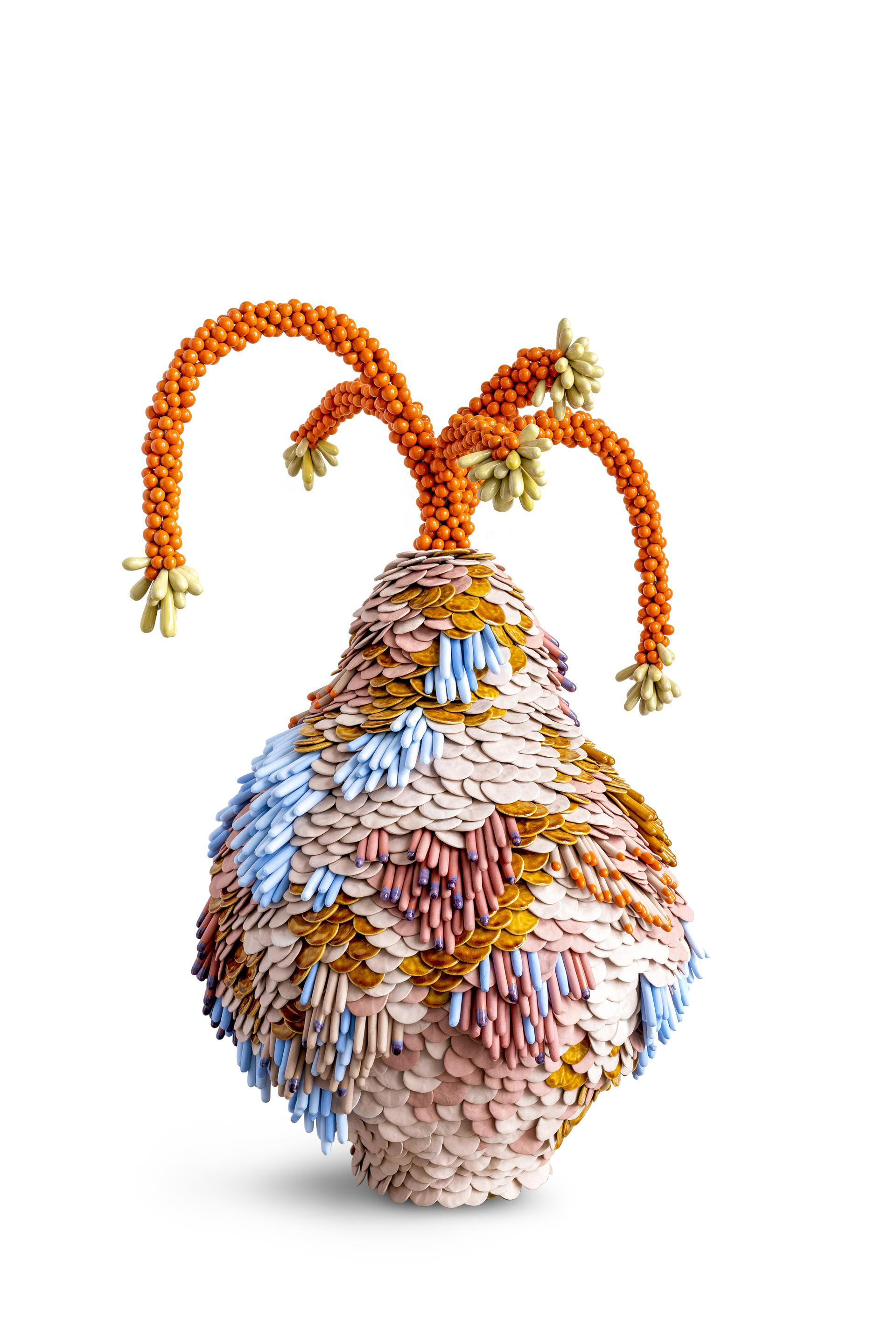 Loewe have announced the finalists for their 2022 Craft Prize
Conceived by creative director Jonathan Anderson in 2016, the Loewe Craft Prize honours the new gen of craft makers defining and reimagining the boundaries of the industry in an homage to the luxury Spanish house's beginnings as a collective craft workshop in 1846. Over 3,100 applications have now been whittled down to 30 finalists from 15 different countries, each bringing something unique to the worlds of ceramics, leather, jewellery, woodwork, textiles and more. With €50,000 up for grabs, we'll have to wait until the end of June to find out who is the winner of the coveted 2022 crown, but all of the finalists will have their work displayed in a month-long exhibition at the newly-opened Seoul Museum of Craft Art, the country's first space dedicated to the history of Korea's offering to fashion, textiles and design. If you're looking for some exciting new talents to champion and some exciting new items for your home and closet, you can see the full list of finalists up on the Loewe website. TG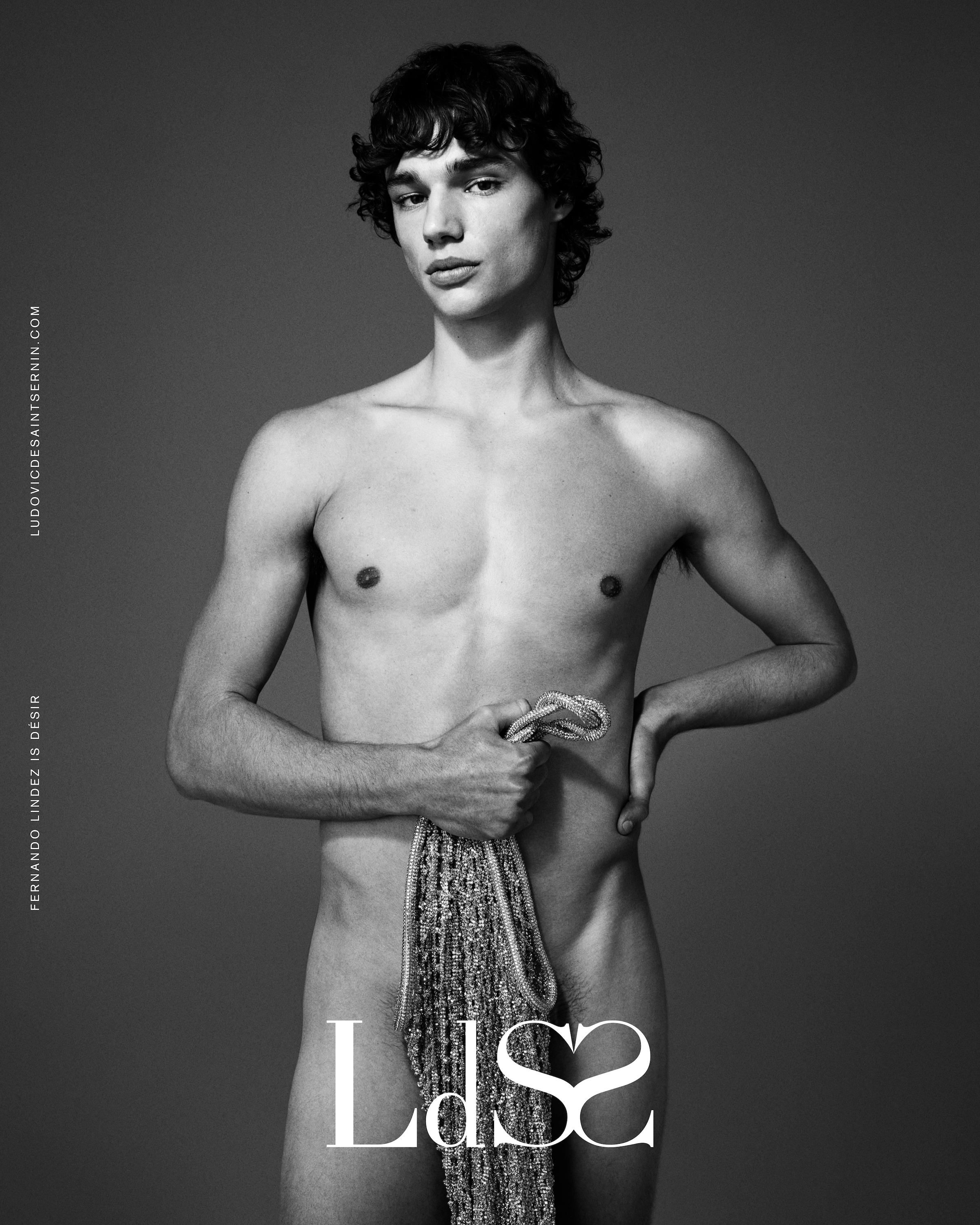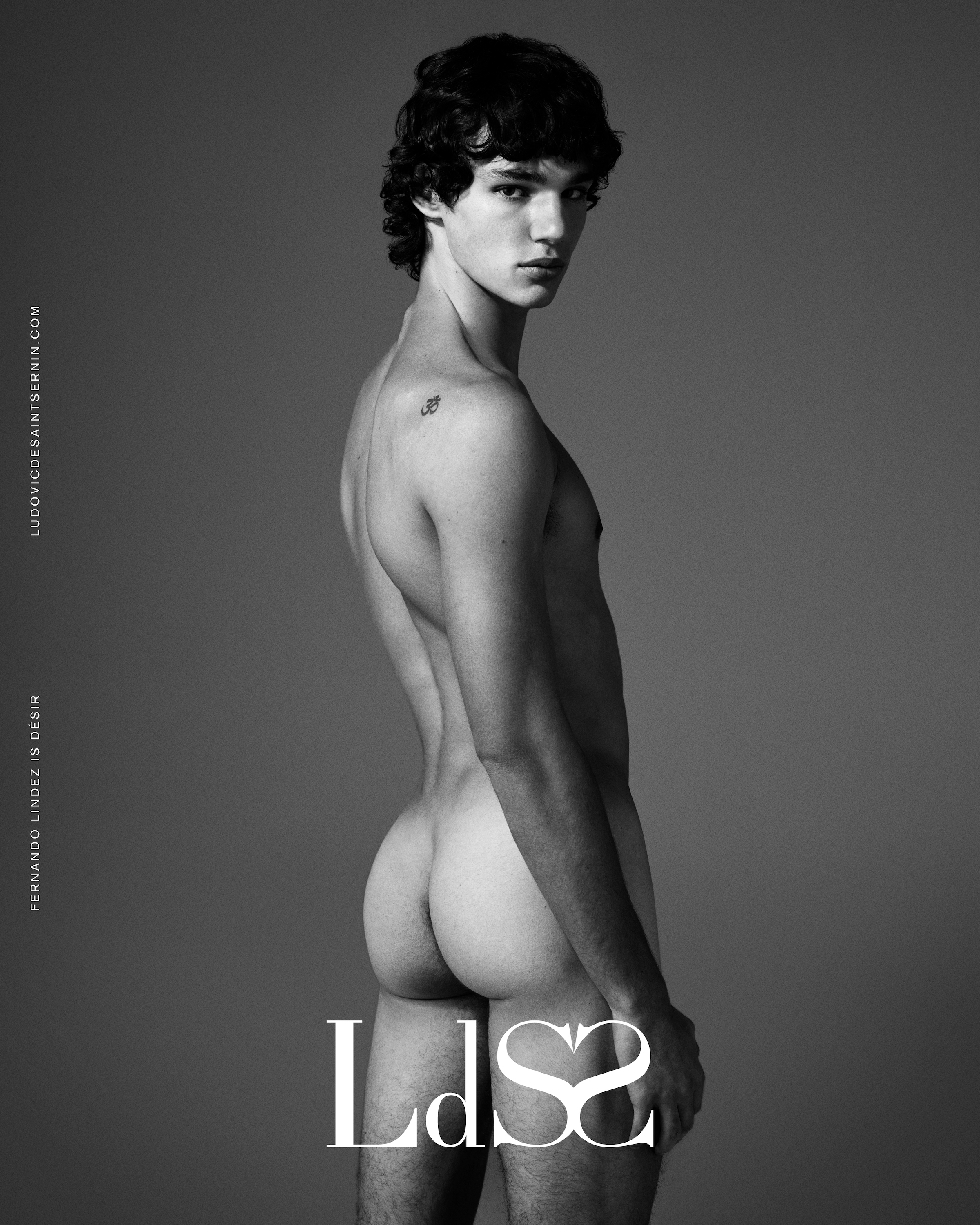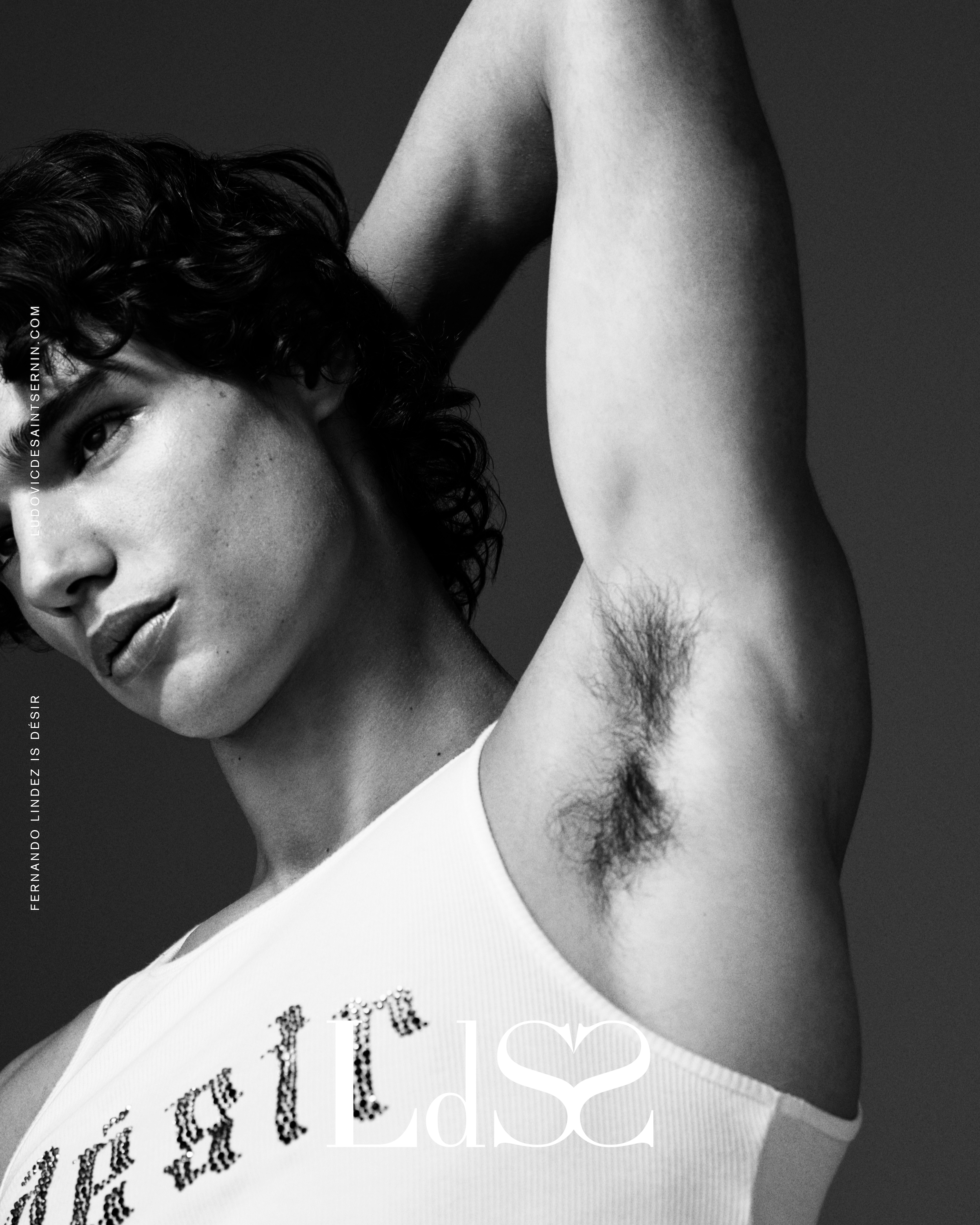 LdSS fulfils your hearts desires with its steamy SS22 campaign
Thirsty, girls? Well, true to form, Ludovic de Saint Sernin has come to your aide with just the drink of water you're after. Over the past week, the Parisian designer has been drip feeding images from the campaign for his SS22 collection – fittingly titled 'Désir' on Instagram. Shot by Willy Vanderperre – who's lensed each of the label's campaigns since SS20 – the brooding black-and-white image series stars dashing model Fernando Lindez in blush-inducing states of undress, his modesty either preserved by careful cropping or the skillful placement of the designer's intricately-wrought, deeply sensual garments. Racy as that sounds, it's far from smutty, however. Rather, the overall impression one's left with is one of elevated, confident sensuality – just the mood we're all trying to get into for Monday. Who knew a campaign with so few clothes would make you want to buy them so much! MS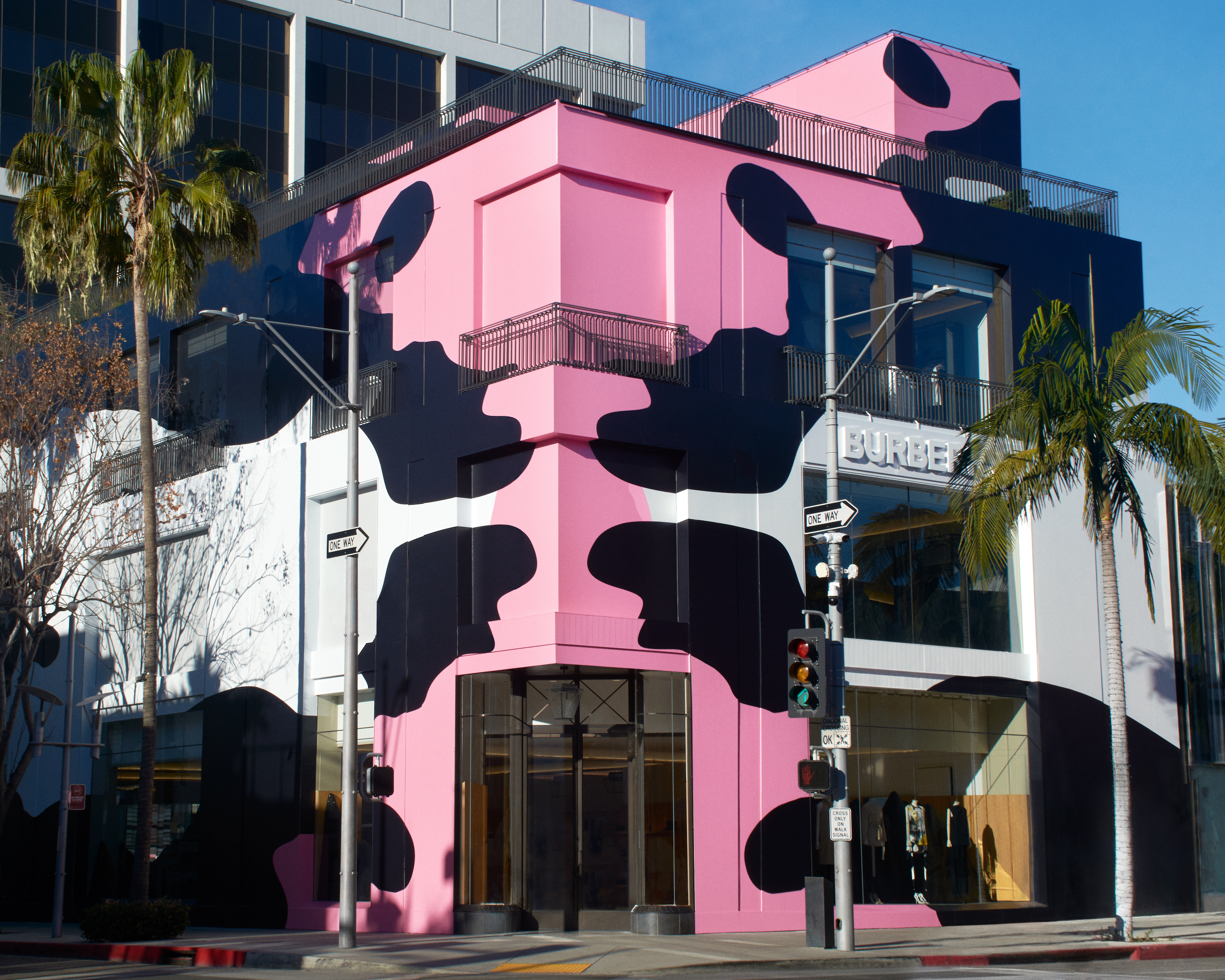 Burberry takes over Rodeo Drive
When in LA, it's not like you need a reason to head to 90210's ritziest thoroughfare, Rodeo Drive – it's pretty much a no-brainer. Nevertheless, Burberry have only gone and given you one, by unveiling an immersive SS22 experience at their flagship store on the palm-lined boulevard. Drawing on the theme of the British house's collection for the season, Animal Instinct', the building's outside has been covered in a kaleidoscopic, camouflage print of cow-patch black, white and bubblegum pink. The takeover continues inside, with sculptures, stacks of mirrored speakers and even an intimate viewing room with an audiovisual installation to be found. Though many say that the best thing about LA is the al fresco lifestyle, here's something well worth heading inside for. MS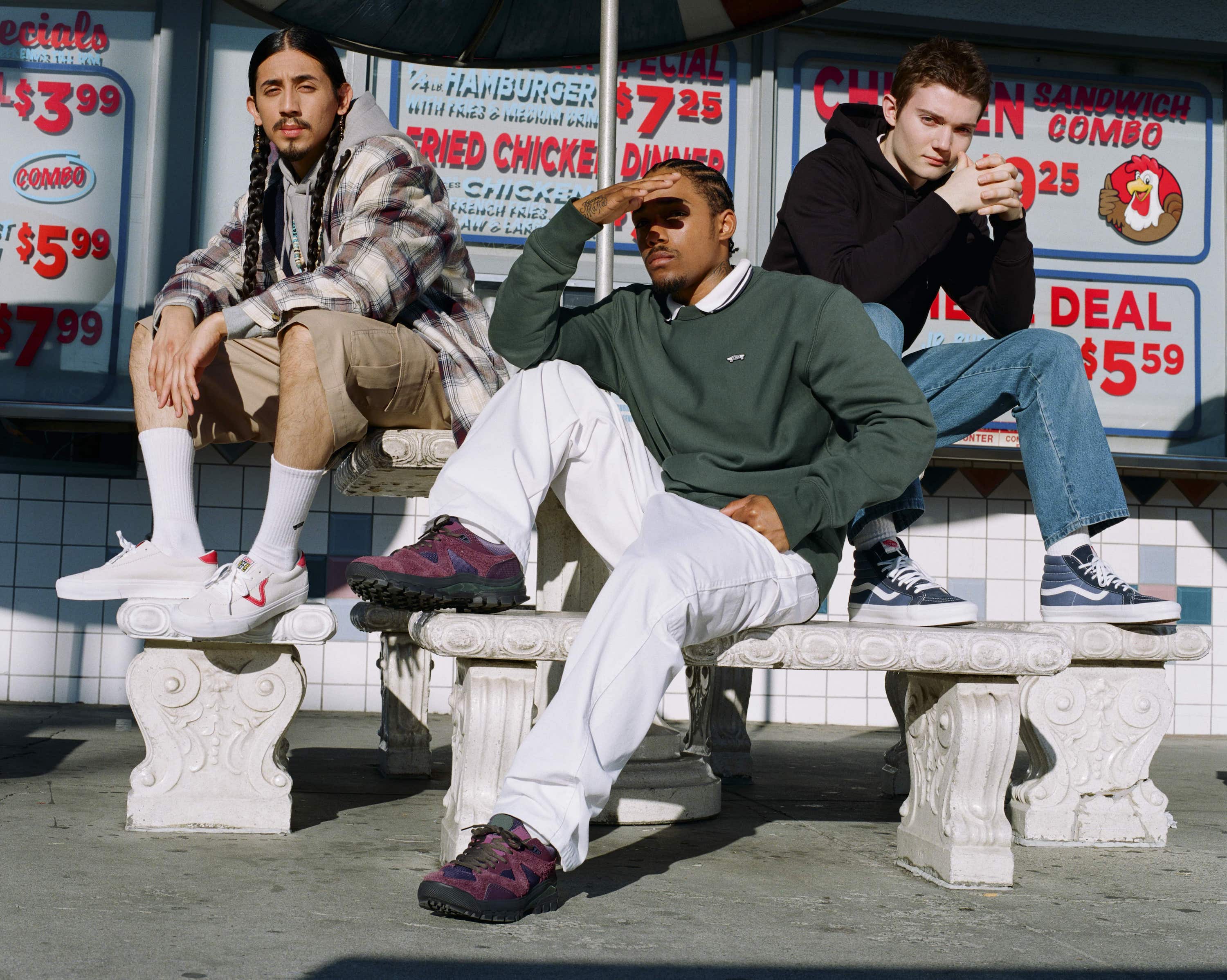 Vault by Vans reveals its SS22 campaign
While we may be in the midst of the presentation of AW22 collections, 'tis the season for the arrival of the SS22 collections on our shop floors! Among the latest to drop is the premiere offering from Vault by Vans. More than just a new collection from the skater-faves, though, the arrival of these pieces marks the dawning of a whole new era for the brand. Featuring classic slip ons and low-rise lace up silhouettes, the footwear has been beautifully captured in a campaign creative directed by AWAKE's Angelo Baque and shot by Zhamak Fullad. There's also a sneak peek of the brand's stunning upcoming collaboration with artist Julian Klincewicz too! Head to Vans to check out the full collection.
Tagged: