The community show challenging the blue-chip art world
Drawing a Blank returns to London with a new collective of multidisciplinary artists.
|
18 February 2022, 10:31am
The last time Ben Broome, founder and curator of Drawing a Blank, put on a show in London, he was still working out the platform's precise form. "I change my mind regularly," he told us in 2019. Nearly three years, a pandemic and an exhibition in Paris later, things are closer to solid today. "It's a series of exhibitions; I've decided that much," he tells me over Zoom. "In 2019, I was a little looser with my ambitions for what it is and what it could be. And I think that has become more concrete since then."
First conceived as a group show in Peckham in 2016, according to its website, Drawing a Blank is "an independent platform supporting artists, photographers and image-makers through temporary curated exhibitions, happenings and the publishing of limited edition prints, zines and books." In addition to Paris, there have been subsequent London shows (on Old Kent Road and Charing Cross Road), while in 2018, Ben took the party to Harlem. "It will end once I've done 10," he says, a timeline he decided in the past year, "so there's a definite endpoint, and I certainly won't do any more. I like the idea of passing it on to someone young, another curator or group of curators in their early 20s. It's a series rooted in youth, I suppose."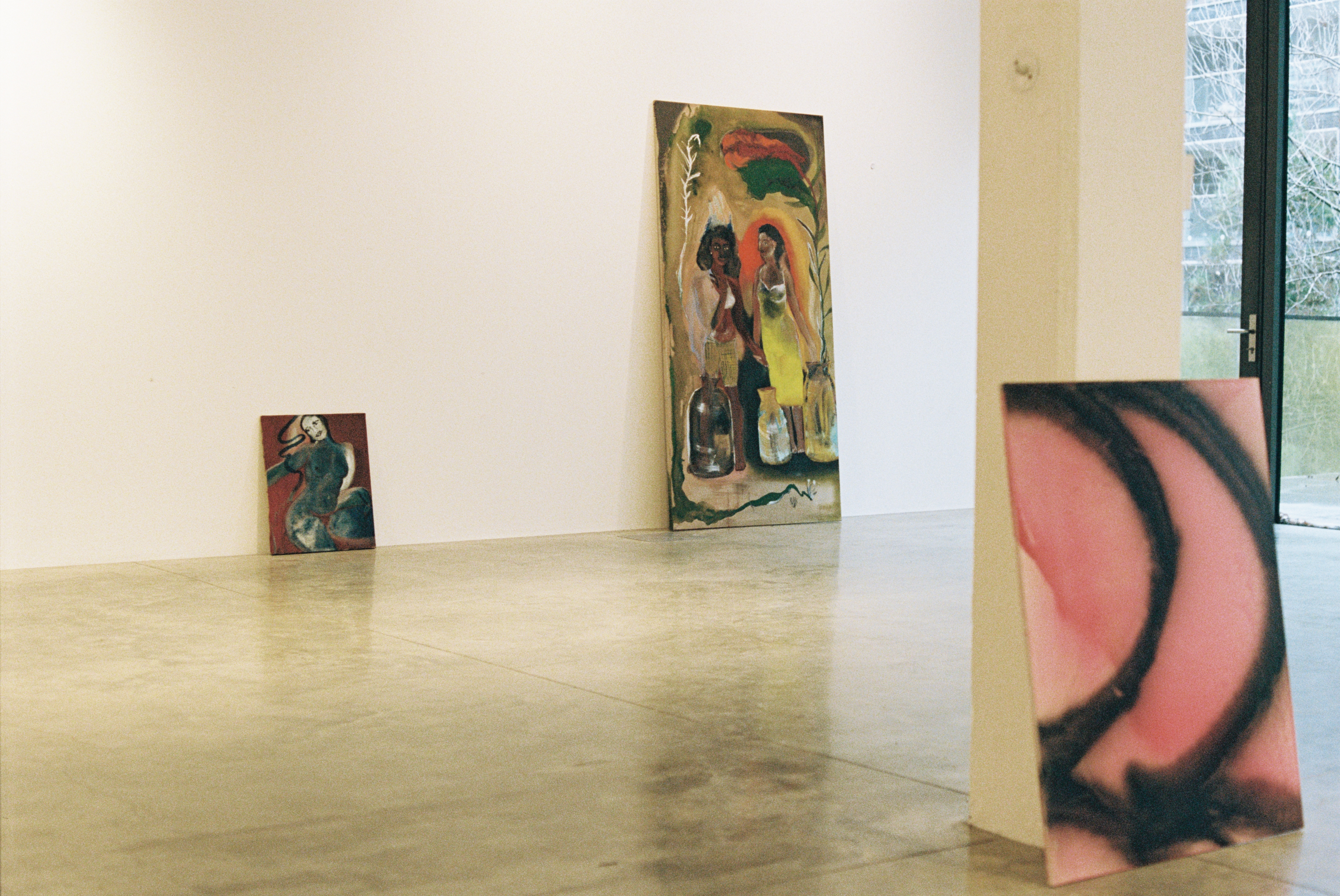 Last night, Drawing a Blank's sixth edition launches at 14 Wharf Road. "This one is the most different from any that have come before -- each has been more ambitious than the last, the space has been bigger; they've got more international and diverse in the art that's shown. But this one is a bit of a U-turn." Unlike the previous five shows, which took place on DIY-adjacent territory (car parks; semi-derelict houses), the new venue is a gallery proper, formerly occupied by The Parasol Unit Foundation for Contemporary Art.
"It's changed in line with my tastes and what I believe curation should be and what I want to do for the future," Ben says. "It's in a white cube [this time], the kind of space I've always shunned. I felt [before] as though those spaces weren't somewhere I belonged, they were exclusive, and for that blue-chip art world, I didn't feel a connection to or want to be part of. But I've begun to appreciate that the only way you can really change a system is from the inside. I'm interested in throwing the cat amongst the pigeons, and choosing this and attempting to keep the community approach of the past exhibitions is the ultimate challenge for me as a curator."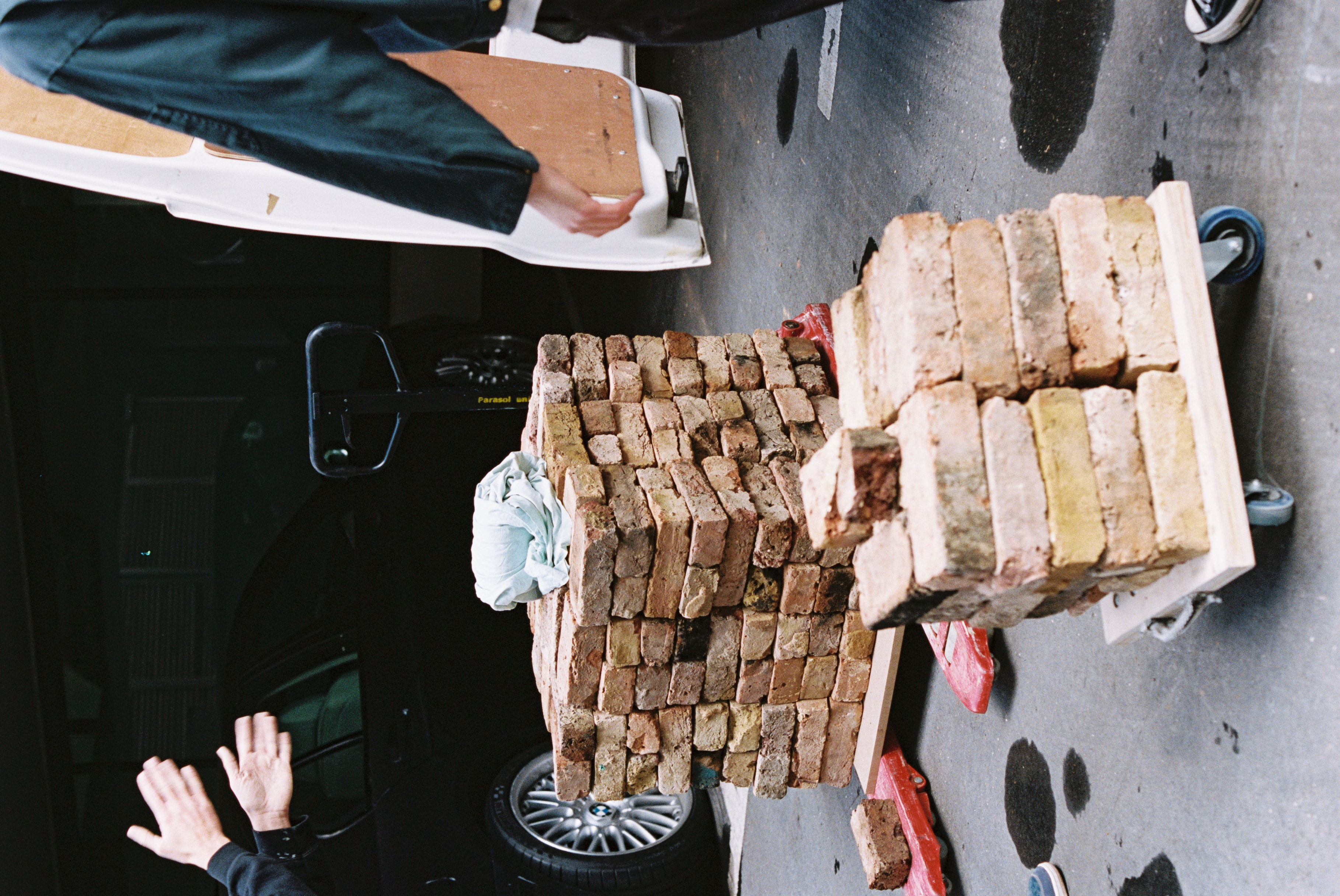 The community element is core to Ben's work, and his objectives in democratising those archetypal white walls have informed everything up to this point. "I'm really excited by the group of artists and musicians I've put together, and I want the artists I work with to feel that those spaces can be theirs," he says. "These shows ultimately are about building community and the group as a whole; the power of what we can achieve as a collective, with a collective goal. There's almost no point doing it if I can't give a platform to the people who don't have one." 14 artists are showing in this year's week-long edition – Gala Prudent, Rhea Dillon and Jesús Hilario-Reyes among them – while musicians including Obongjayar and Lewis Ofman are scheduled to perform.
"I met Ben at the closing night of a Drawing a Blank show in Harlem," Gala, a New York-based artist who exhibited at the Charing Cross show in 2019, tells me. "I'd never been to an event like it -- he'd transformed a former police car garage into an industrial gallery; it was a beautifully social and energetic closing." Working between installation and analogue photography, Gala's practice unearths and interrogates the properties of Black metaphysics, often in direct response to writers of the current cannon of Black critical thought.
"Ben's fostered an amazing tradition of artistic exchange," she continues. Jesús, whose digital quilts marry queer dancefloors and 3D scanning technology, agrees. "If it wasn't for opportunities like this, it would be increasingly difficult to develop work. [These shows] are integral to establishing an emerging artist to a global community of artists and viewers."
"To this day, I feel lucky to be surrounded by such incredible people, because that wasn't my experience of the world growing up," Ben says. "A large part of Drawing a Blank is about working with my friends." In 2022, this sense of the familiar remains key to the platform, while the pandemic has only furthered Ben's commitment to providing people joy. "I think there's power in just looking forward and forging ahead. It affected everyone hugely, and people need reasons to gather more than ever before. The energy feels good right now, and I feel an obligation to myself and the artists to keep forging forward. Covid was a fucking nightmare, I spent the last year really yearning after a sense of purpose, but as soon as I stuck my teeth into this show, I felt full again."
'Drawing a Blank' features work from Alonso Leon-Velarde, Christelle Oyiri, Daniel Mebarek, Ebun Sodipo, Gala Prudent, Ines Di Folco, Jesus Hilario-Reyes, Leon Xu, Pablo Jomaron, Pol Taburet, Rhea Dillon, Sara Sadik and Tucker Vander Wyden. It will be on view 18-28 February at 14 Wharf Road, N17RW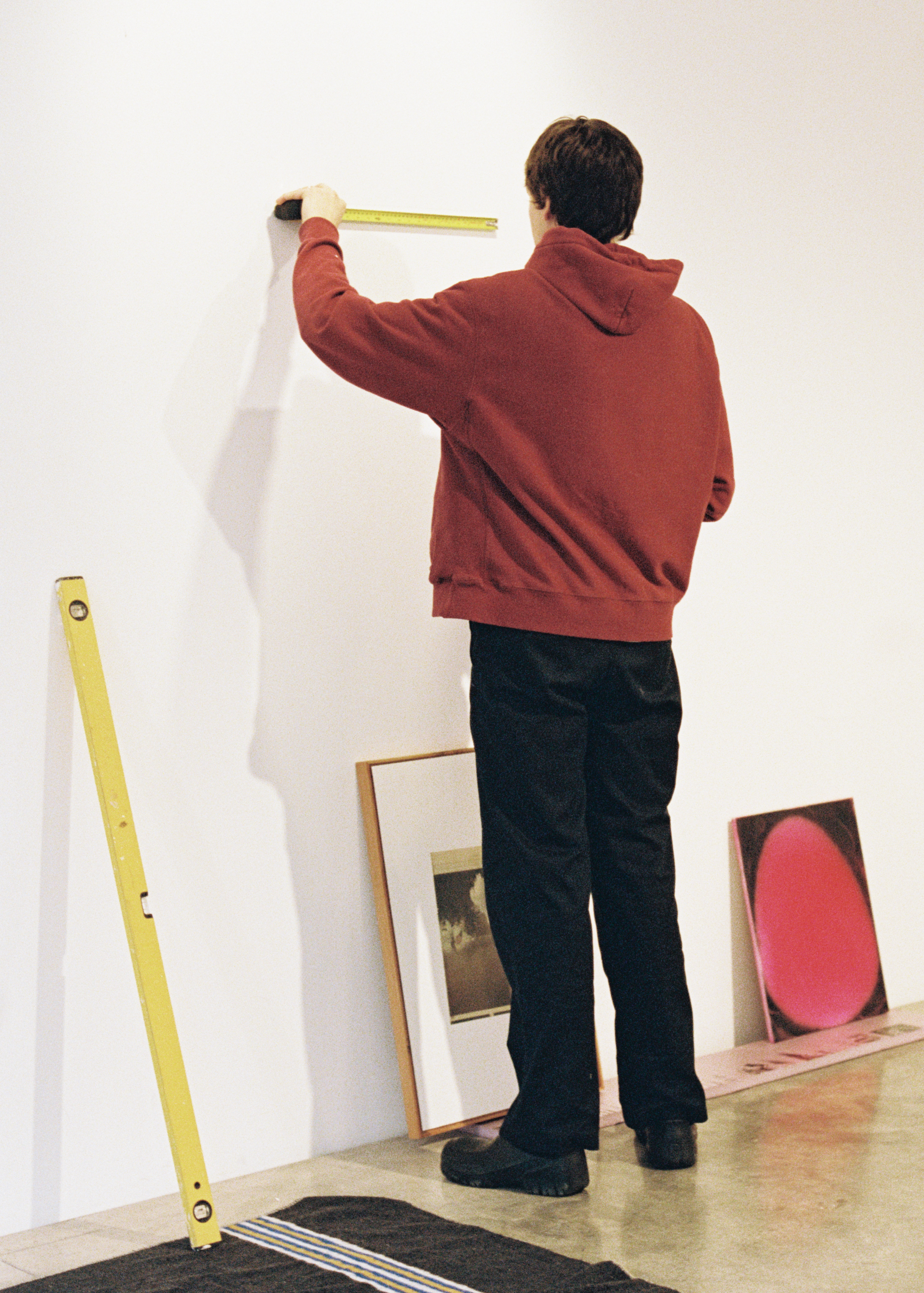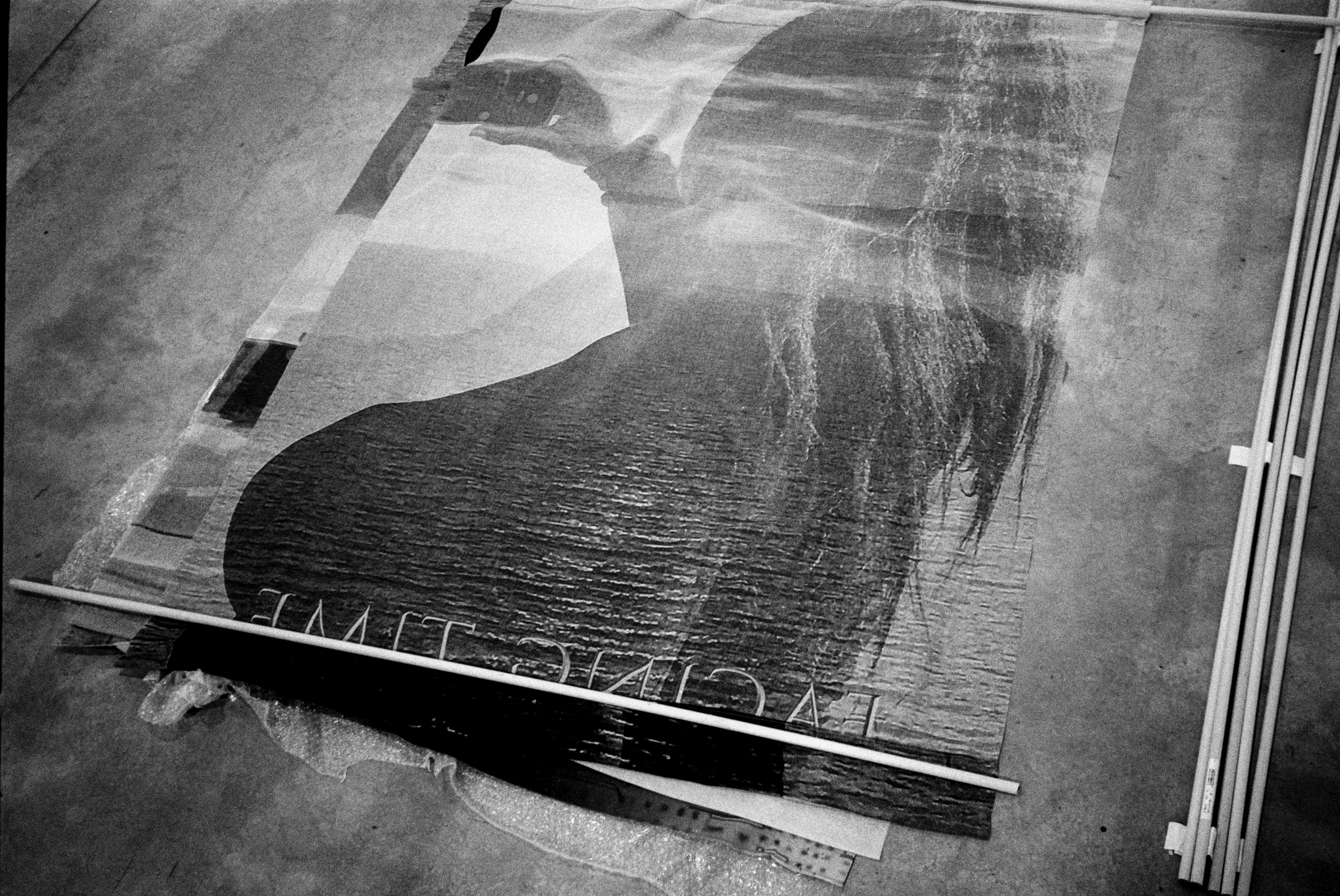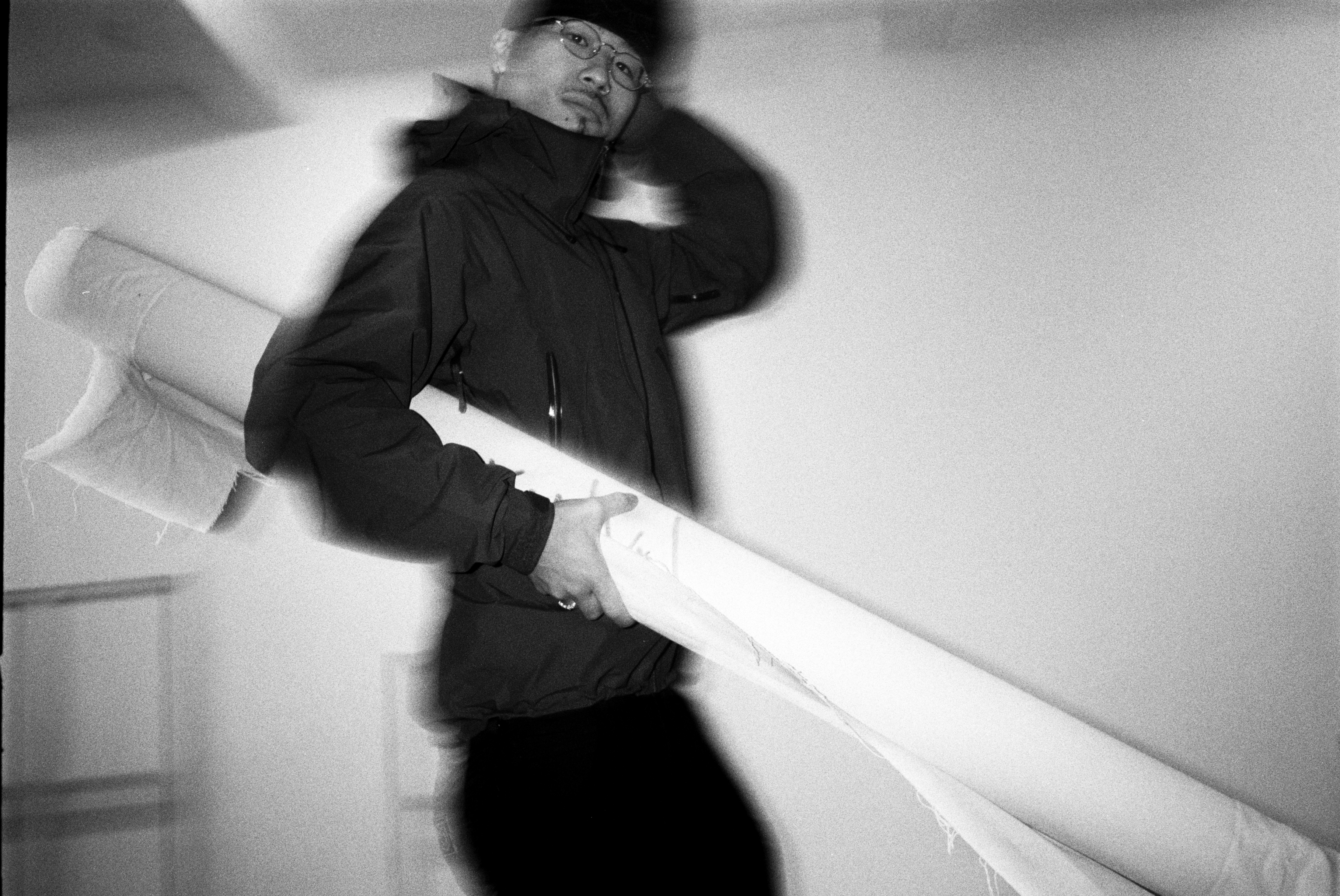 Credits
---
Photography Jay Izzard
Tagged: