Photography Spyros Rennt. Images courtesy of Courrèges
Miu Miu workout gear and Courrèges' new campaign: What's in Fashion?
Your one-stop-shop for this week's fashion news to know.
|
19 February 2022, 8:41am
Photography Spyros Rennt. Images courtesy of Courrèges
THIS IS A PUBLIC SERVICE ANNOUNCEMENT! What's in Fashion is going on hiatus. *gasp!!* Ok, that's maybe a bit dramatic — we'll only be taking a two-week pause, as during that time we'll be flooding you with all the need-to-know news from the shows in Milan and Paris. For our last edition until the AW22 presentation season comes to a close, we're serving you a concise buffet that includes such delights as Courrèges hot new campaign, Miu Miu gear for gym bunnies, and Buttega Veneta! What could that possibly mean? Read on to find out! Here's what's in fashion.
Courrèges comes through with a new campaign
Falling asleep on the tube after a big night out and ending up in, like, Morden is a right of passage for any party queen. Though the experience isn't typically what you'd reasonably call chic, the team over at Courrèges have managed to make it just that with their SS22 campaign. Shot by Spyros Rennt on the Paris Metro, the image series — which dropped yesterday — sees couples and singles slumped in blissful slumber, as if caught catching a few Zs after a scandalous night out on the razz in their sexy Courrèges clothes. After all, if you're gonna pass out on public transport, make sure you look cute doing it! MS
Miuccia Prada wants you to work out in style
Take it from a fitness fanatic — the worst thing about working out is the clothes. Synthetic fibres, ugly graphics, clingy proportions — yuck! For fashion-minded gals, it feels like a splitting of the sartorial soul. Oh, to wear cashmere by day and lycra by night! Why must we suffer so! Thankfully, help is on the horizon in the form of a new 'workout collection' from Miu Miu. Yes, none other than Miuccia herself has descended from the fashion heavens to bless us with a range of fitness essentials to be proud of: black, pink and white Miu Miu yoga mats and blocks, boxing gloves and even chic vanity-style gym bags — perfect to match with those 'Miu Balance' sneakers, if you ask us. There's even a Miu Miu water bottle — what more could we ask for? Fashion-ified fitness equipment is quickly becoming hot property. Dior launched a whole Technogym range, including an actual CD-branded treadmill, and Louis Vuitton is currently the purveyor of a monogrammed bike (Tyler, the Creator has one). Workout? Werk-out, more like. OA
Finally, the LVMH Prize semi-finalists have been announced!
Though it may feel like just yesterday that we shared the stunning news of last year's LVMH Prize winners — to jog your memory, Nensi Dojaka took home the top gong, with Rui, KidSuper, Rui and Lukhanyo Mdingi each taking home the Karl Lagerfeld Prize — this week, a new batch of stunning semi-finalists were announced. Now, we know that we basically always say this each year, but believe us when we say that it's set to be a damn hard competition to judge for this year's panelists. From Fashion East alums like Goom Heo, KNWLS and Maximilian to buzzy young labels like ERL and Airei all gunning for one of fashion's most hotly contested prizes, there's many a worthy winner with their foot in the game. Head here for the full list of this year's semi-finalists.
Supreme welcomes a new creative director
Hypebeasts, rejoice! Supreme — arguably one of the most monolithic streetwear brands — has a new creative director: Tremaine Emory. LA-based Tremaine is the first major hire since NYC-based Supreme was acquired by VF Corp (which also owns Vans and The North Face) and follows in the footsteps of creative directors who have gone on to launch their own labels and take the seats at major houses (Angelo Baque of Awake; Luke Meier of Jil Sander; Brendon Babenzian of Noah, who is now creative director at J.Crew). In his new role, he will be working with Supreme's founder, James Jebbia. But this isn't his first time at the rodeo. For years, Tremaine has had an influential label of his own, Denim Tears, which has partnered with Converse, Levi's and Ugg and brought his perspective as one of the few Black designers in fashion to the fore of its projects. He was a friend and collaborator of the late Virgil Abloh, and a behind-the-scened advisor at Stussy — and is an all-round fashion force, despite not being a household name. He once told Esquire: "So like Supreme does every couple seasons, they'll do like a Malcolm X whatever. My whole line is that. And that's how I've come out the gate. It's just, I guess, a civic or cultural zeitgeist. I've been pumping that message." In other words, be prepared — streetwear is about to get a whole lot more political. We couldn't be happier. Bravo, Tremaine! OA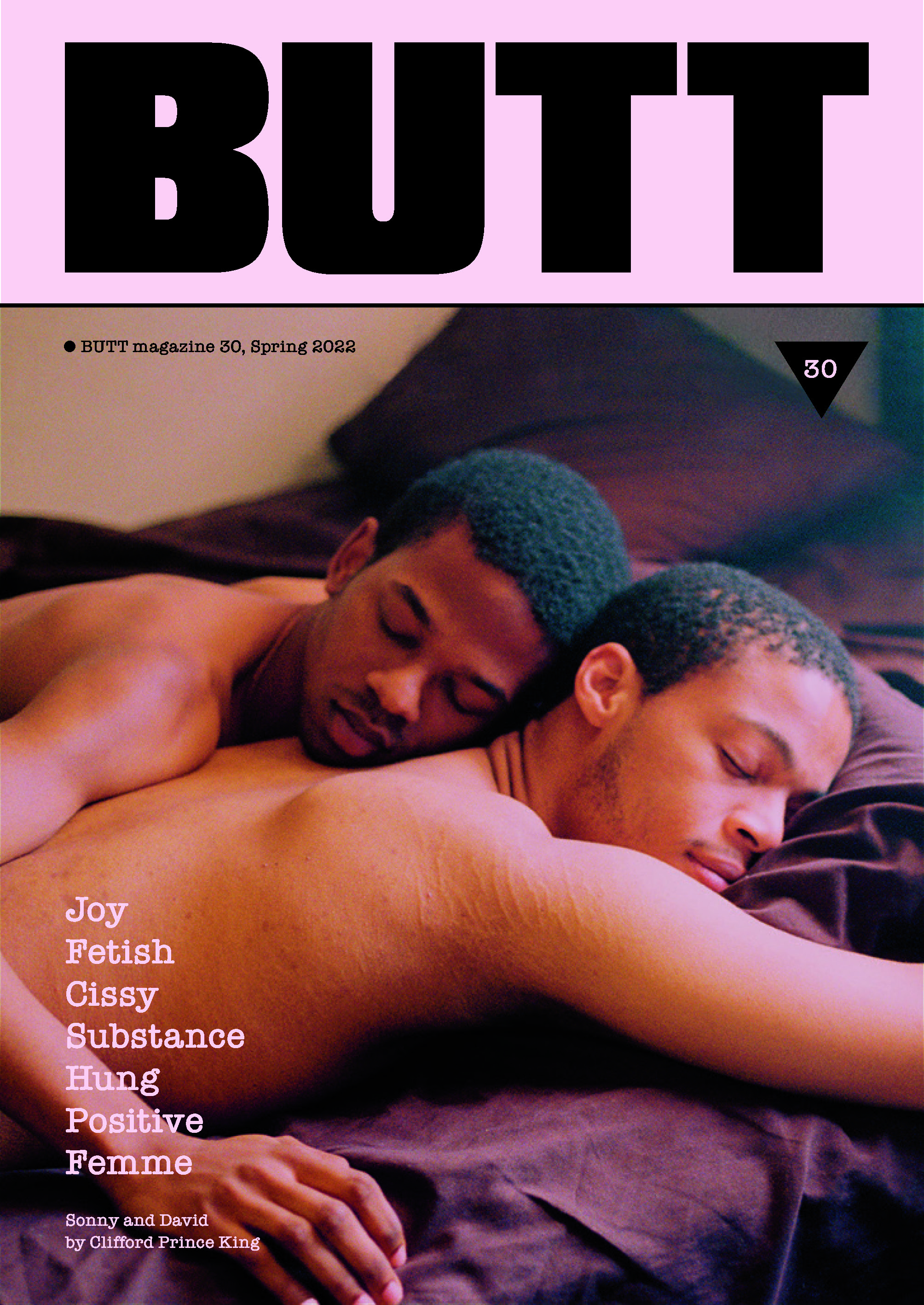 Buttega Veneta!
Whether you're an active participant in queer culture, or simply a distant admirer, here's some news to get excited about: BUTT, the legendary "pocket size magazine for and about faggots" (their words!) launched 21 years ago by Fantastic Man founders Gert Jonkers and Jop van Bennekom, is officially back after a 10 years ago hiatus. Set to officially launch during Paris Fashion Week with a three-day exhibition and party, the 100-page issue spills "over the rim with interviews from a diverse cast of free spirits", a release reads. How chic! Making the inaugural issue of this reboot even more so is the fact that it's been backed by none other than Bottega Veneta, with the Milanese house as the sole advertiser in the print issue's pages. Butts and Bottega all in one place? What more could you want?
Part two of The Met's American Fashion exhibition is on the way soon
As we're sure you know, last week was absolutely jam-packed with fashion as New York's top designers kicked off fashion month. It was Proenza Schouler that started things off for AW22, but it was Telfar and Marc Jacobs who really closed down the show. In the middle of it all, The Metropolitan Museum of Art previewed their new exhibition – the follow-up to "In America: A Lexicon of Fashion", which debuted following last September's Met Gala and showcased nearly 100 designers who've change the face of fashion in the US, from the 1940s to present day. Part two is entitled "In America: An Anthology of Fashion", and it will see eight film directors – including Tom Ford, Sofia Coppola and Judy Dash – create cinematic "freeze frames" of some of the clothes on display. Taking place in the museum's period rooms – from a 19th century parlour to a living room designed by Frank Lloyd Wright – the second half of the show, according to Andrew Bolton, head curator of the Costume Institute, will focus on noteworthy designers who are often left out of the history of fashion in this country. "It is through these largely hidden stories that a nuanced picture of American fashion comes into focus, one in which the sum of its parts are as significant as the whole," he said. "In America: An Anthology of Fashion" will open on the first Monday in May. Both exhibitions will run concurrently, so no need to worry if you haven't made it uptown view part one just yet. ND​​
Meet the superstylist who just launched a resale platform
Clare Richardson is a stylist who needs no introduction. Her work has appeared in the pages of countless glossy magazines and she's been a resident stylist at fashion houses including Hermès and Balenciaga. Now, she's an e-comm entrepreneur, too. Bringing her editorial eye to resale, Clare has launched Reluxe, a platform for concisely edited pre-loved designer fashion. The idea, she says, was to offer a more refined edit of clothes and accessories that don't require hours of scrolling and complicated shipping procedures. Drawing on her circle of oh-so-chic pals, she's pooled a group of women — many of whom work in the fashion industry, but have remained anonymous — to sell their wares on Reluxe. We caught up with her to find out more.
Hi Clare! What was the reason behind Reluxe?
I love buying pre-owned clothing, but I was feeling frustrated at the lack of a luxury experience resale sites offered and being firehoused with so much product. I wanted the resale experience to feel as luxurious and considered as it does when buying new. From the beginning, I wanted to create a resale platform that is an edited, curated and luxury experience, not only selling the best product, and delivering it as sustainably as possible - compostable packaging and electric bikes - but also offering a trusted editorial narrative that inspires and educates. My hope is that it will genuinely celebrate a return to a slow fashion movement. To help change our shopping behaviour, and create a guilt-free and accessible way for us all to indulge in our love of fashion, and to refresh our closets, but in a more considered and sustainable way.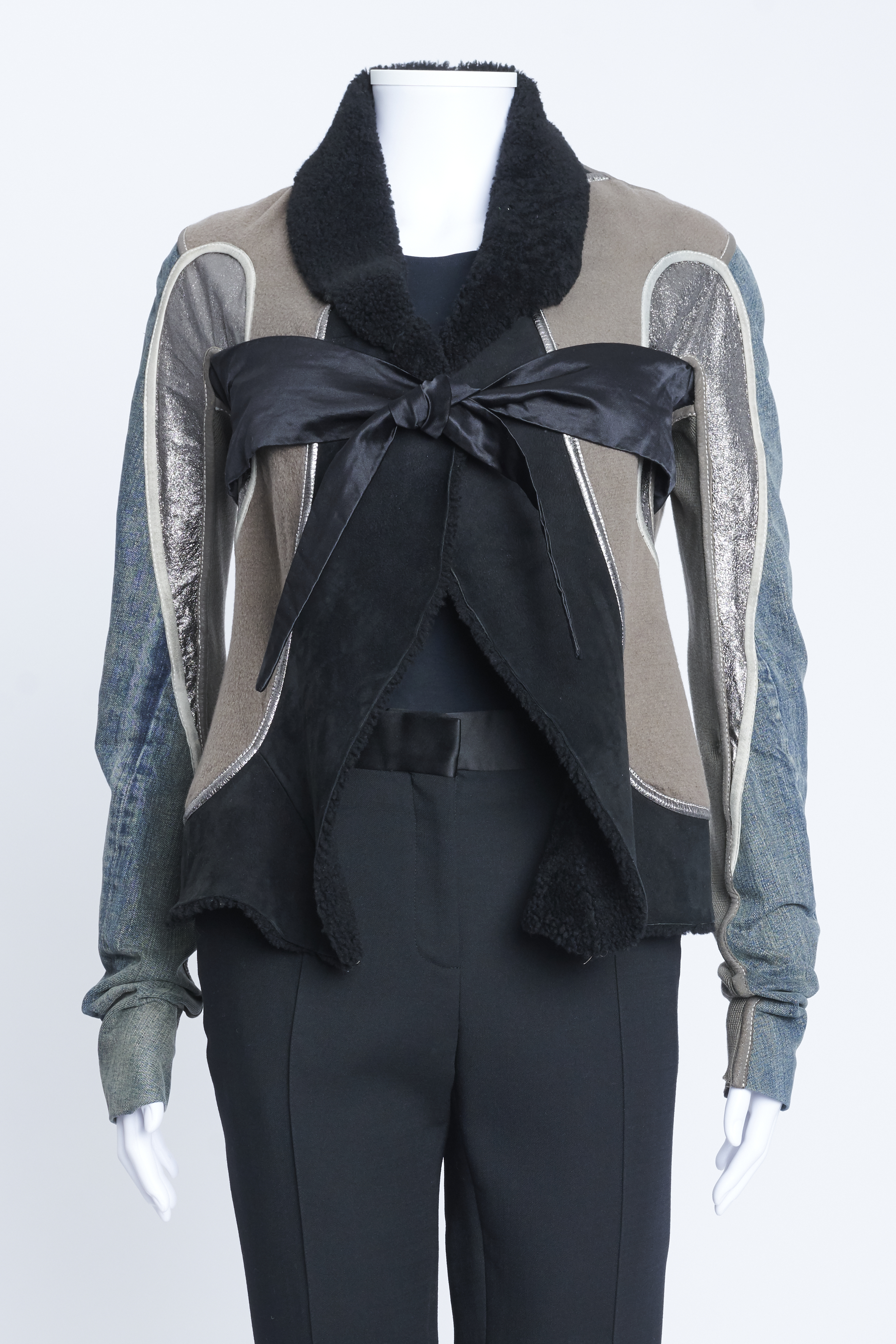 What makes Reluxe unique from other resellers?
For me, it is about the edit. We never want to overwhelm the customer with too much product. Editing and selecting the best pieces of fashion is what I have built my career on, and I never want Reluxe to veer from that. The content aspect is important too, to educate and entertain, telling stories through fashion, but also style tips, and literally opening these stylish women's wardrobes. All in a luxury environment with impeccable service.
Are there any pieces or designers which you are most excited to house on Reluxe?
For me, it's always anything by Nicolas Ghesquière at Balenciaga. Those collections were so inspiring to me at the time, and continue to influence me. Every time I see a piece from any of his collections, I can't resist. Also Prada pieces are so iconic in their own right. Each item marks a point in fashion history and a mood, and I love to revisit that time through clothes.
What are your tips on cultivating your own vintage collection?
Most importantly, buy it because you love it. That should always be the rule when shopping for anything, but especially vintage. Look at the gaps you have in your wardrobe and what you think you will need - look for quality items and pre-loved pieces that can take this role. Invest in pieces that will stand the test of time and that you know you will enjoy and wear. And once you have them, look after them. For who knows, in the future due to lifestyle or taste changes, that piece might not quite feel right for you anymore, and then you can resell it so someone else can fall in love with it.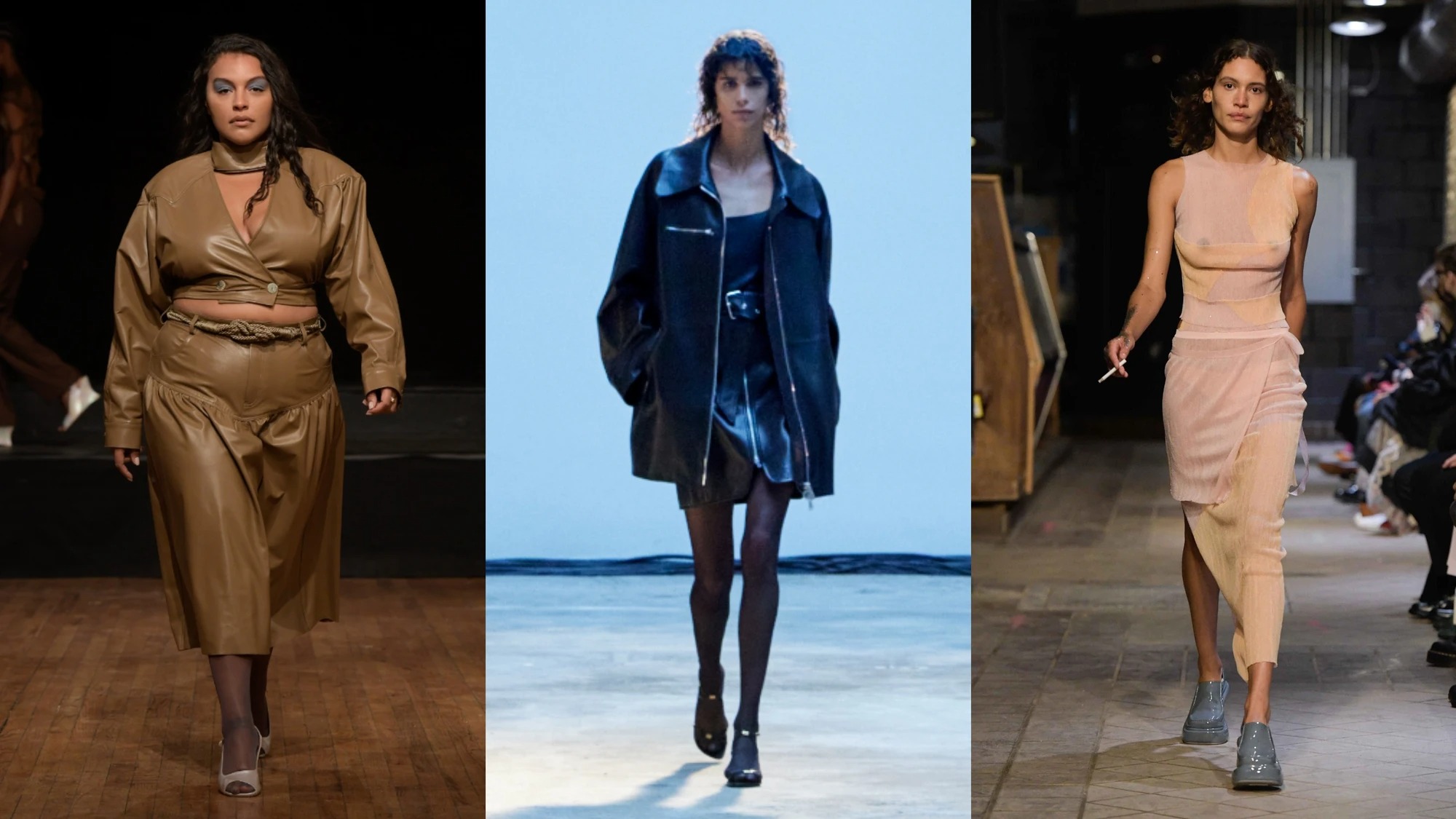 The best of New York Fashion Week
Been too busy to keep up with all the shows from New York Fashion Week? Fear not — we've got your back. Head here to read our rolling roundup of all the best shows from New York, from your Maryams to your Marcs, your Proenzas to Peters! (And with London Fashion Week now well underway, head here to keep in the loop on that, too!)