All the best albums of summer 2021 so far
From Clairo's 'Sling' to Tyler, the Creator's 'CALL ME IF YOU GET LOST' there's a record for every mood.
|
01 September 2021, 3:00pm
Summer 2021 always had big shoes to fill. Coming off of this past year where the pandemic, at the very least, stymied all major life events, people have been fixated on this stretch of time as a light at the end of the tunnel. And, in some ways, it has been. There are chaotic celebrity relationships to obsess over, new fashion trends to follow and, most crucially, a whole host of great new music releases to tune into.
Now, obviously no two summer experiences are the same. If you're spending these months reflecting and quietly communing with nature, Clairo's gorgeous album Sling will make all the colours of the world deeper and more vivid. And if you're trying to make up for lost time and live extravagantly — maybe even attach a bike rack to a Rolls-Royce — then Tyler, the Creator's animated CALL ME IF YOU GET LOST will surely fit your mood. Rebounding from a breakup? You'll find a shoulder to lean on through Faye Webster's I Know I'm Funny haha or Mykki Blanco's Broken Hearts and Beauty Sleep.
As always, these albums come from established stars like Tyler and Vince Staples, who continue to expand on their broad, varied discographies; as well as newer names like Pom Pom Squad and Jackie Hayes, whose latest breakthrough releases establish them as sharp songwriting talents who more than know their way around a guitar.
We may not be in the midst of the Summer of Love redux some were expecting, but there's more than enough great new music to make you feel like we are. Here are all the best albums of summer 2021, so far.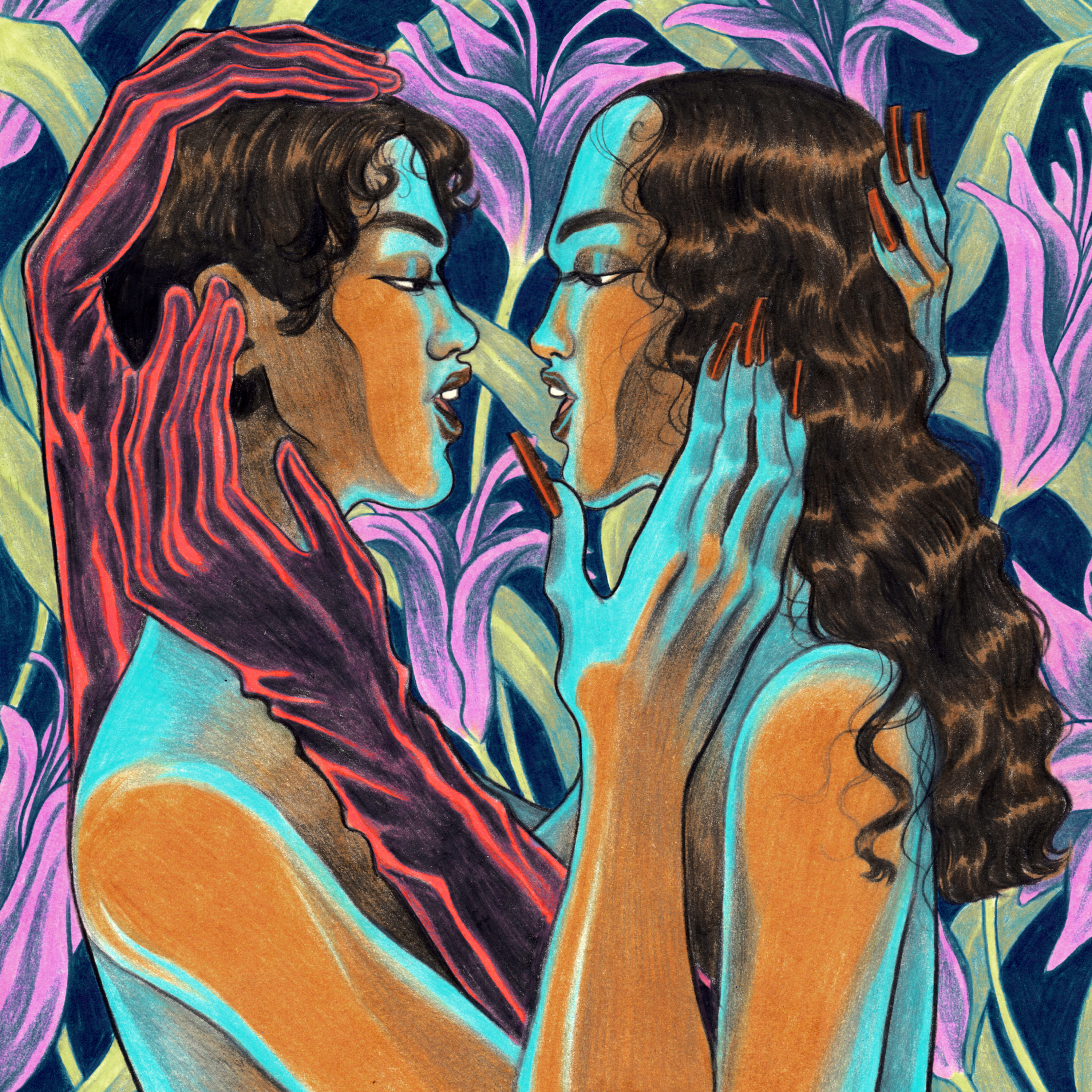 Mykki Blanco, Broken Hearts and Beauty Sleep (June 18)
With Broken Hearts and Beauty Sleep, Mykki Blanco sought to prove that they have the musical range to back up their exuberant performances and charismatic energy. The resulting EP features some of their best songwriting yet; from pointed rap verses to soulful crooning, sometimes on the very same track ("Want From Me").
Mykki's bars are always smart and often quite funny, whether they're rapping about being given coconut ice cream by a hapless, J. Cole-loving man ("Summer Fling") or ripping an ex for using the last of the soy milk ("Fuck Your Choices"). But while the energy is always high and the beats bouncy, Mykki offers plenty of substance on songs like "Patriarchy Ain't the End of Me", a full-throated condemnation of misguided modern males over a futuristic beat from FaltyDL, who worked on all nine songs.
Technically billed as a "mini-album", Broken Hearts provides more material to ponder, savour and dance to than most records twice its length.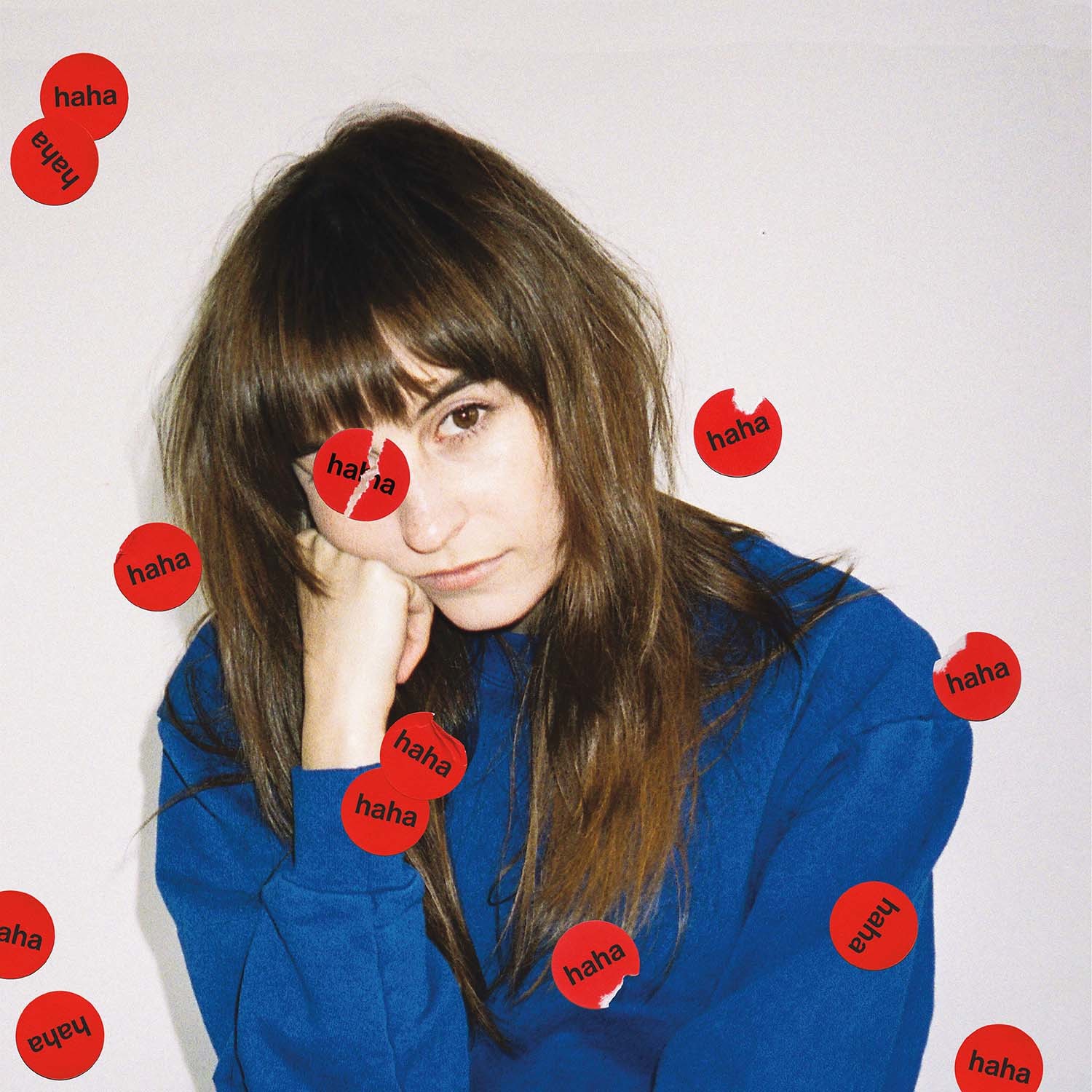 Faye Webster, I Know I'm Funny haha (June 25)
Faye Webster is a salve for the whiplash-inducing pace of music today — she loves to take it slow. Many of her music videos seem to move at a languid pace, with elongated shots of her jumping on a trampoline or twirling amidst smiley face balloons. And her songs usually move along at a languid pace, too, steel guitar licks warm and woozy like a bright Atlanta summer day.
Her deliberate approach to art is consistently validated by her extreme attention to detail, and I Know I'm Funny haha is just filled with small moments that demand your attention. The follow-up to her 2019 breakthrough, Atlanta Millionaires Club, Faye's voice remains sweet and winsome, but also wryly funny. The album's lyrics capture the particular pain of heartbreak, like on "Sometimes", when she sings: "The last words he said / There's other things out there to see / And then he left me, for someone who looks just like me."
Faye's methodical approach to music allows her to parse emotional issues that other artists often paint in incredibly broad strokes, and it makes her a singularly empathetic songwriter.
"Will I stop crying for once? / It's hurtin' my eyes / There's a difference between lonely and lonesome / But I'm both all the time," she acknowledges on the baleful "Both All the Time".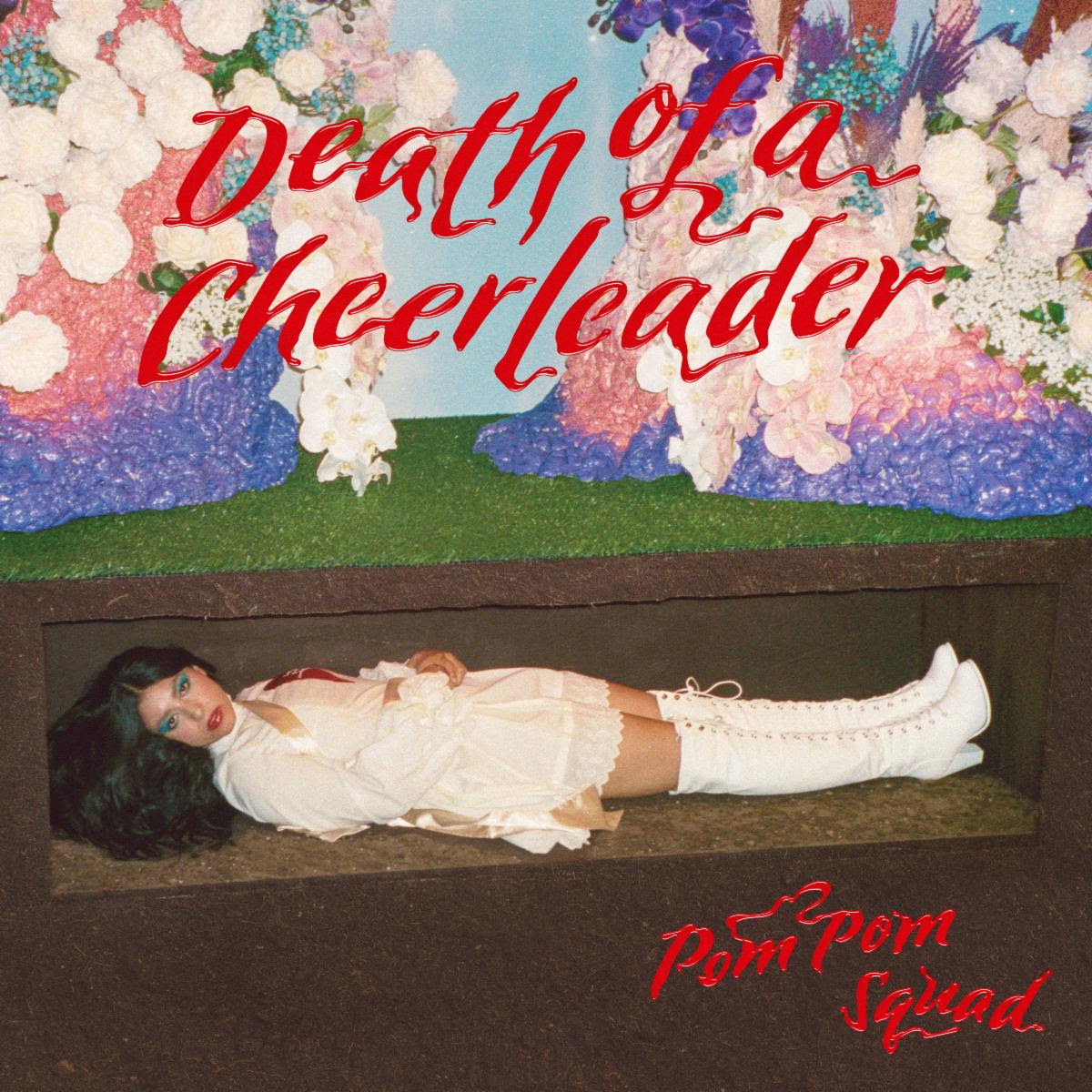 Pom Pom Squad, Death of a Cheerleader (June 25)
There's an unconventional marriage at the heart of Pom Pom Squad's breakout debut Death of a Cheerleader. Inspired as much by punk as the Motown music that bandleader Mia Berrin had in rotation during the pandemic, the LP combines the emotional honesty of soul music with the catharsis of hard-hitting grunge. Mia has cited Sister Rosetta Tharpe — a queer Black woman whose contributions to early rock are often undervalued — as a key inspirational figure, and it's easy to see her keeping that lineage alive.
After a vibraphone-heavy intro that feels like it should play over the credits of a David Lynch film, Death of a Cheerleader gives us one of the year's best singles, "Head Cheerleader", a piece of fuzz rock ear candy where Mia's voice soars to lovely heights.
"Crying", the album's second single, is a perfect encapsulation of what makes this album remarkable. "I had this idea for a song that started as this orchestral, very Phil Spector string section and then fell into this heavy grunge song, and it felt like I'd kind of unlocked how those two worlds could mesh," Mia told NPR of the track.
As the record rolls along it continues to surprise. Bruising mosh pit cuts "Cake" and "Lux" bleed into a dreamy cover of Tommy James and the Shondells 1968 hit "Crimson and Clover". As a vocalist, Mia is as comfortable with the talky snark of those former two songs as she is sweetly cooing on the latter.
Pom Pom Squad's OW cemented the group as an alternative act worth following, while Death of a Cheerleader assures us that there's plenty more they can do at a must-hear level.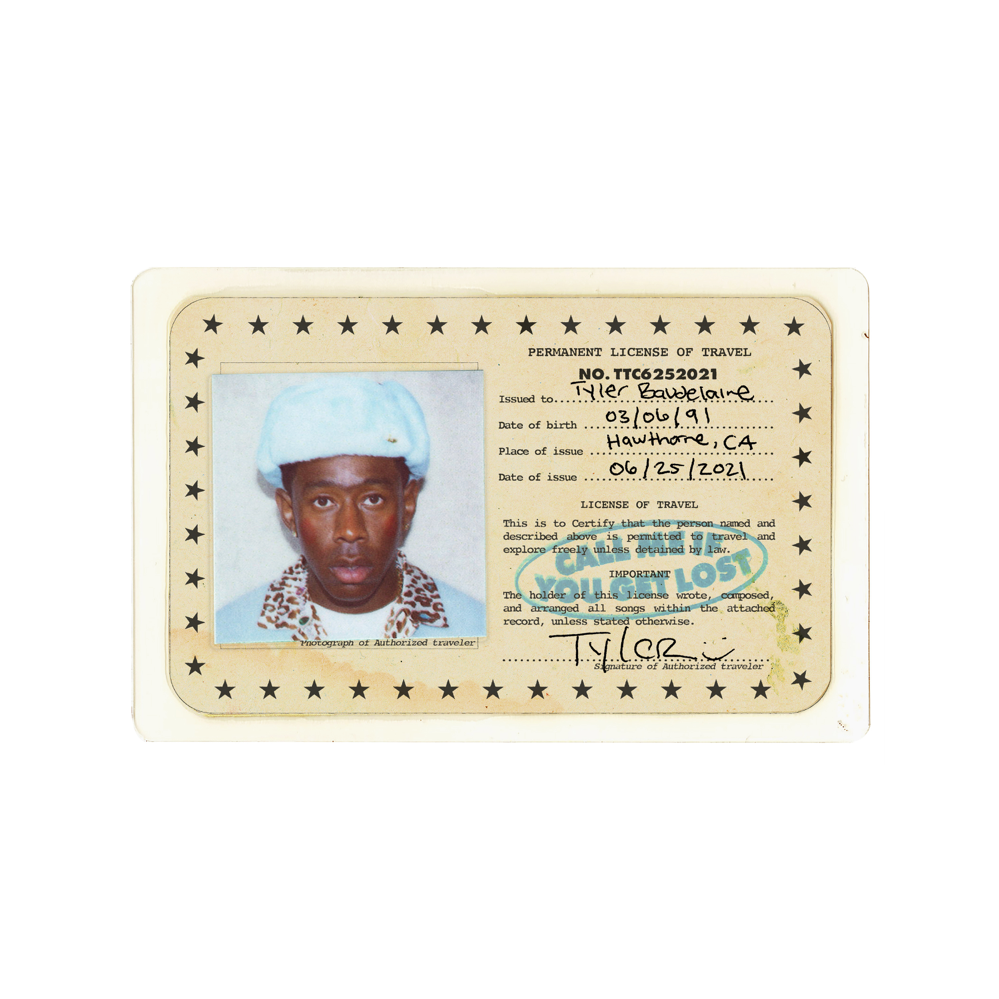 Tyler, the Creator, CALL ME IF YOU GET LOST (June 25)
CALL ME IF YOU GET LOST occupies an unconventional space, even by Tyler, the Creator standards. The album features both his most technically impressive raps in years, and the kind of scene-setting that makes it feel more indebted to The Grand Budapest Hotel than many hip-hop records in recent memory.
Like the stacked cast of any great Wes Anderson movie, CMIYGL features a few friendly faces (Domo Genesis, Lil Wayne, an uncredited Frank Ocean on "LEMONHEAD") and a whole bunch of surprising new pals (Teezo Touchdown, 42 Dugg, DJ Drama in 2006 form — as the album's host). But despite the starry names, our attention never strays from Tyler, who essentially bifurcates the LP into breezy and boastful bars about putting a bike rack on a Rolls-Royce and traveling the world, and a sobering side about a love triangle that left him on the outside looking in.
Between the sprawling narrative of "WILSHIRE", the brash swagger of "LEMONHEAD" and the tender come-ons of "WUSYANAME", Tyler has found a way to blend the razor-tongued rapping of his early years with the production and arranging skills he's been honing since Cherry Bomb. It's fair to call him a one-man band, but on CMIYGL Tyler is more than that. He's an auteur.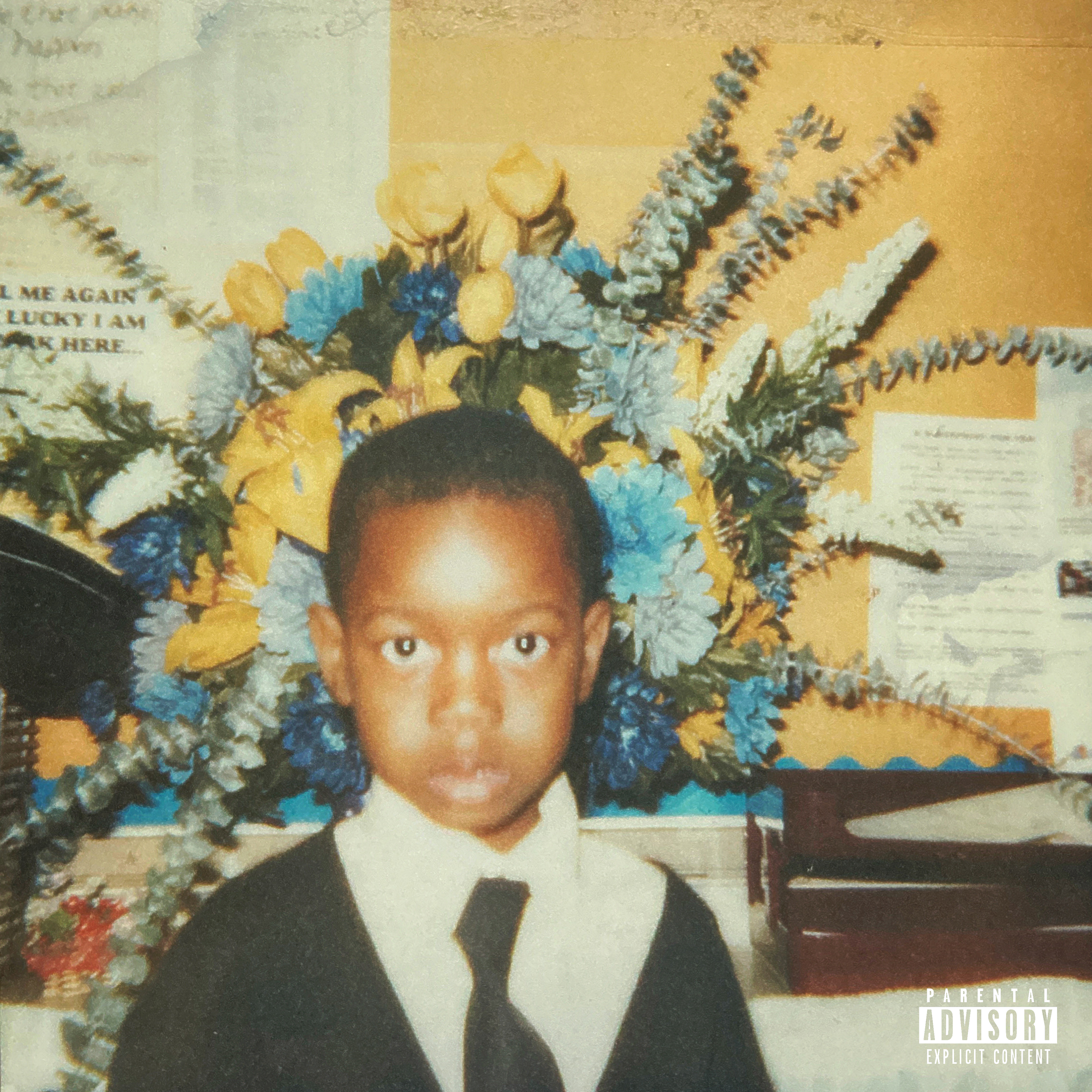 Deem Spencer, Deem's Tape (July 9)
Bad lo-fi music disguises mediocre songs with layers of fuzz and distortion, but great lo-fi, like Deem Spencer's Deem's Tape feels like you're gazing out at a beautiful landscape at dusk. All the details are there, you just have to work a little harder to notice them, and that makes it all the more rewarding once you do.
The melodies on "Stuck On Me" and "New Light" are so irresistible it's easy picturing them becoming indie hits if they were sung in a more traditional fashion. Deem's rapping has always carried a nonchalant charm, and his confidence as a singer has grown with each subsequent project. He's always been able to emote well. And you feel the weight of each of his 25 years on "One Hundred Seasons" thanks to gentle, weary cadences.
"I'ma piggyback off what I think you're trying to say / That we do not need a deceitful-ass leader / That we can have freedom / That people have within us a means to be happier," he muses atop one of the record's many great deconstructed backpack beats.
In an Instagram post, Deem described Deem's Tape as "a moment of self-reflection [that] acts as one last sigh of relief and gratitude before I charge toward the future I envision for myself." If his earlier work is any indication, the world Deem's building is going to be 100% his own.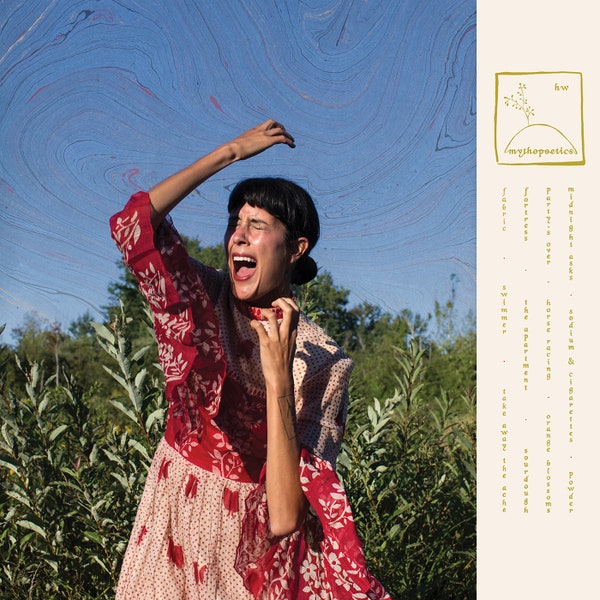 Half Waif, Mythopoetics (July 9)
It's been a joy to watch so many acclaimed indie artists untether themselves from the one-album-every-two-or-three years cycle and show us just how indefatigable their creative spirits are. That's the case with Half Waif's fifth studio album Mythopoetics, which follows 2020's The Caretaker and expands similar ideas around looking after oneself and others, watching loved ones struggle, and the resilience that's needed to survive it all.
Always an evocative vocalist, Nandi Rose Plunkett does even more than usual to play with her timbre, intonation and delivery on songs like the soaring "Swimmer". "I wanted to sing for you / So I'm gonna sing for you," she pledges, stretching the word "sing" as if to emphasise how well she does just that over Mythopoetics' 12 tracks.
With its choir-like background vocals, "Orange Blossoms" swells like it should be underscoring the climactic scene of an Oscar-nominated picture, while the throwback art pop sound of "Sodium & Cigarettes" has already earned Nandi favorable comparisons to Kate Bush.
The album's instrumentals are synth-heavy but feel warm-blooded, thanks to clever swells and intriguing textures. Highlights include the ascendant "Horse Racing" and the aching "Fortress", where the electronic precision of digital drum machines only serves to bring out the core humanity of Nandi's music.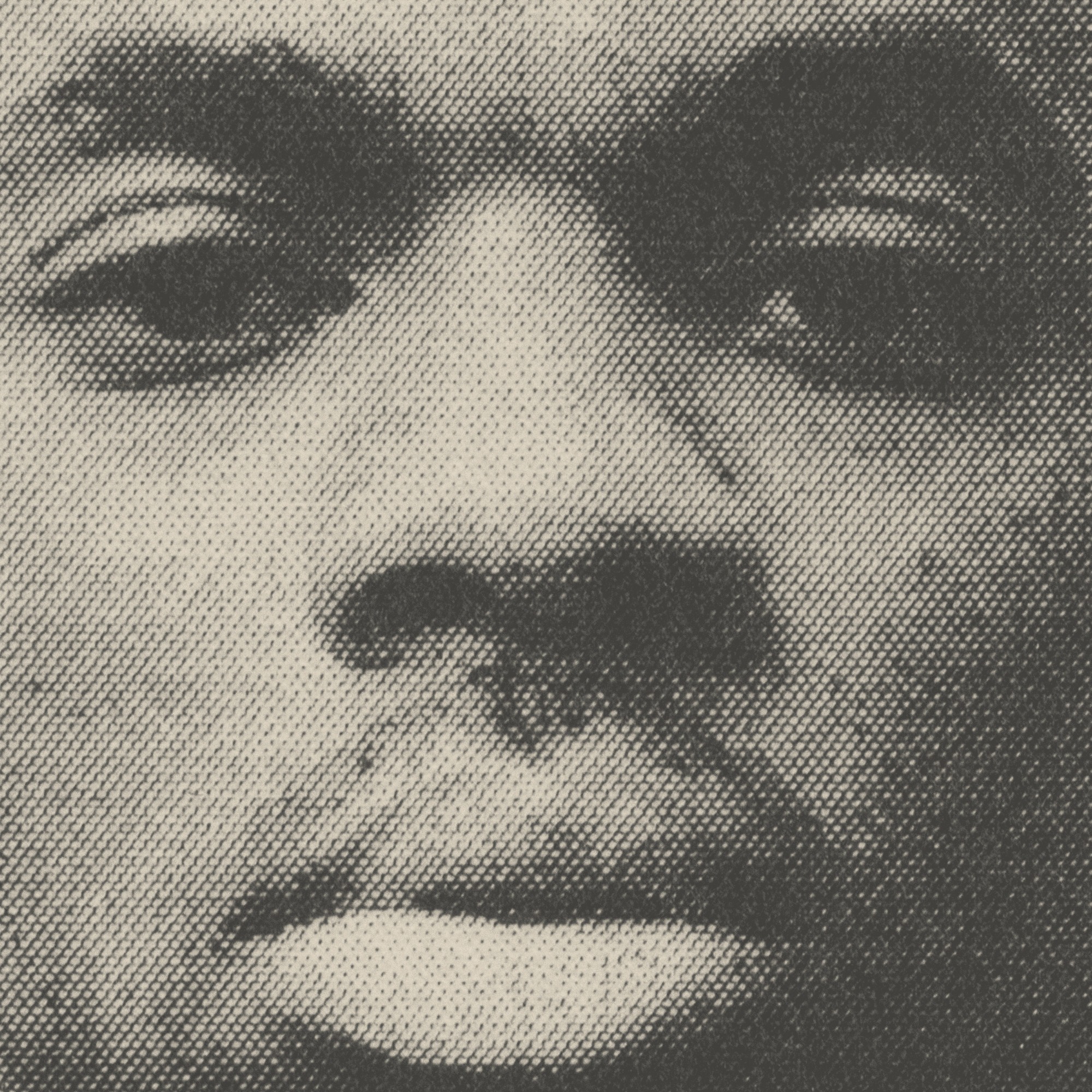 Vince Staples, Vince Staples (July 9)
A true Californian, even when Vince Staples is working hard you never see him sweat. His new self-titled LP is 22 minutes of lean, effortlessly cool rap that touches on the heavy subjects of trauma, paranoia and the specter of violence in very real ways.
As a vocalist, the 28-year-old has hit a level of veteran confidence that you're used to seeing from folks like Pusha T and 2 Chainz in their late 30s. Vince's metaphors aren't overly heady, but they're always effective ("Wasn't what he thought, we caught him like a catfish," he says on "LAW OF AVERAGES"). The keen ear for melodies he's shown since 2016's Prima Donna has been further honed on "ARE YOU WITH THAT?" and he's a master of using careful pauses to create memorable hooks.
Lyrically, Vince is self-aware, self-effacing and self-actualising. "TAKE ME HOME" is one of his most affecting love songs, while elsewhere he finds ways to novelly phrase new thoughts about topics he's explored previously.
"When I see my fans, I'm too paranoid to shake they hands / Clutchin' on the blam, don't know if you foe or if you fam," Vince admits on "SUNDOWN TOWN". On "THE SHINING", he's resolute about staying close to his roots, no matter how much money comes in. "Fuck a mansion, asked when I'ma move to Malibu or Calabasas / I can't never do it, I'm too active," he states.
If only we had a Vince Staples for every bloated, 85-minute playlist masquerading as an album, the music landscape would be a far more interesting and varied place.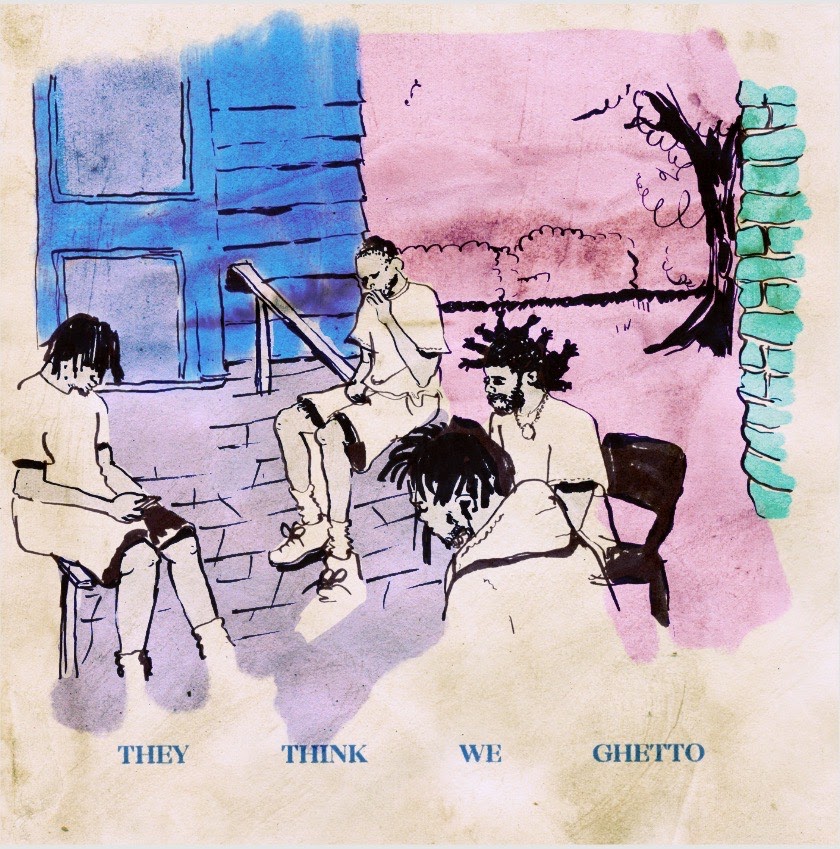 Quadry, They Think We Ghetto (July 13)
Baton Rouge is a city with a bigger imprint on the rap world than some may realize, but it's never birthed a rapper quite like Quadry. His third album, They Think We Ghetto is one of the year's great slice-of-life records, filled with rich, powerful details.
On "That Scent (The New Me)," Quadry reflects on the lives his childhood friends lead, and how they stay connected in part due to shared trauma. "We familiar with paranoia, out the state better for ya / We don't act like we scared / We scattered across the country, we catch up when we back / Paul is in the Air Force, George in Oklahoma," he raps.
The boombap throwback "Recognize Myself" sees Quadry succeeding at a kind of Kendrick Lamar-style split storytelling, using pitch-shifting to create different versions of himself. The song wouldn't work so well if he wasn't willing to be genuinely self-critical, too. "Tell yourself you stacking wealth but living in a mirage / Tryna play the cards you're dealt but never winning the prize," he admits.
With this project, Quadry shows some real shades of artists like Isaiah Rashad or even Tierra Whack, an auteur who's clever but not excessively showy, caring more about building a world for you to submerge yourself in than impressing with hollow technical mastery of the act of rapping.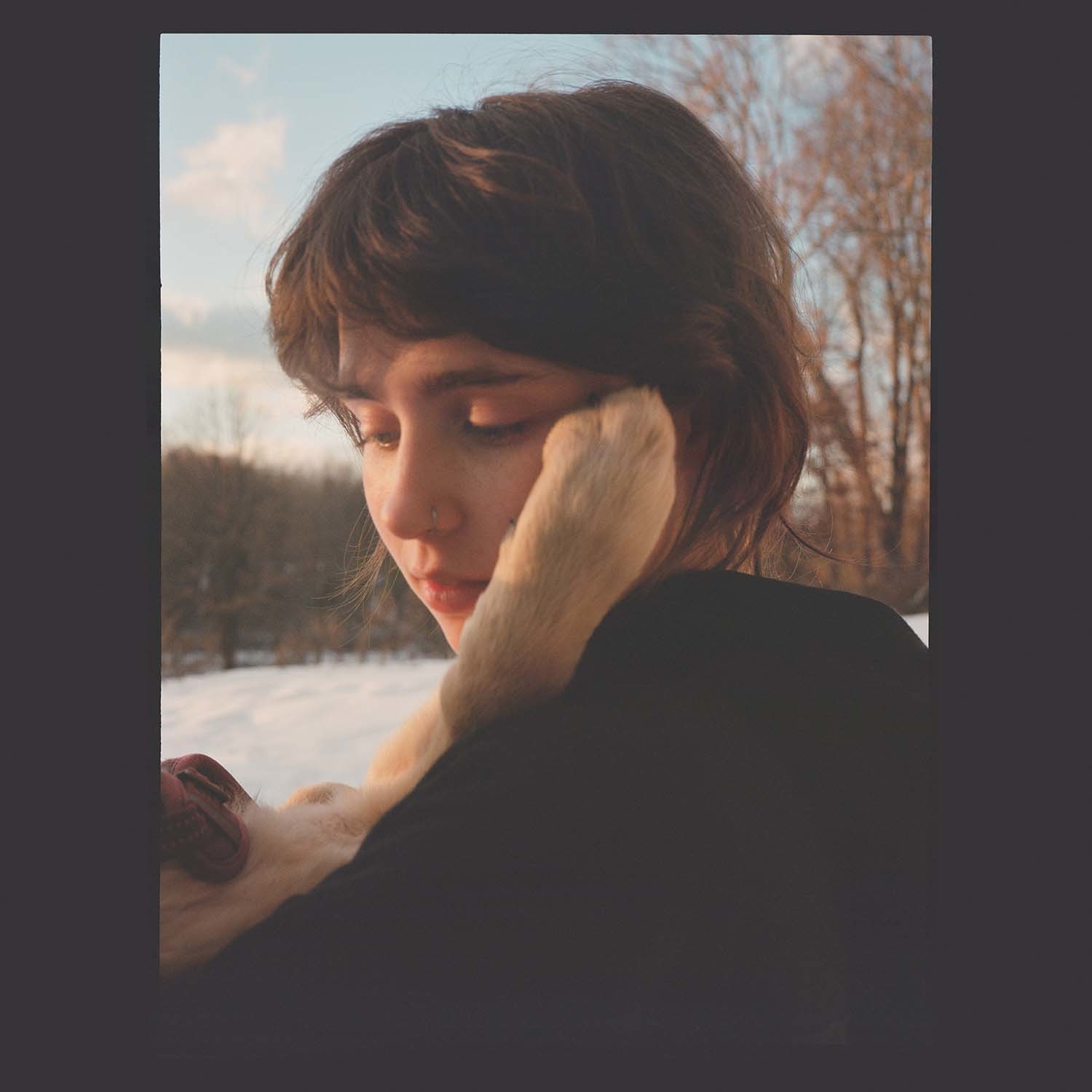 Clairo, Sling (July 16)
Watching Clairo grow as an artist in real time has been a special experience. From the promise of early Soundcloud demos to the unexpected success of "Pretty Girl", and later, the critical acclaim of her debut album Immunity; Clairo has shown her work every step of the way towards becoming a stellar singer-songwriter. Her sophomore LP, Sling, is the boldest she's ever been sonically, incorporating gorgeous touches of 70s pop with delicate string arrangements, woodwinds and mellotron keyboards.
Produced by Clairo, herself, alongside Jack Antonoff, the musical depth of Sling should finally end any lingering dismissive notions that she's a "bedroom pop" artist. But it's a stunner lyrically, too, with Clairo tackling topics like music industry misogyny ("Blouse"), depression ("Just for Today") and family ("Reaper") with vivid, bravely candid lines.
"I'm born to be somebody then somebody comes from me / I'll tell you about the Rabbit Moon and when to keep walking / I'll spare you pain, I can feel my shame come through that door / I can't fuck it up if it's not there at all," she muses on the latter, one of Sling's many passages that will ping pong around your head for days.
Runnner, Always Repeating (July 16)
There's a bit of cheekiness to the title of Runnner's debut album, since it's compiled entirely of songs that had previously been released. But while Runnner's Noah Weinman is known primarily as a co-producer of Helen Ballentine's acclaimed indie folk outfit Skullcrusher, there's no denying Always Repeating just works as an album.
Noah says he wanted the songs to be loose enough that listeners could feel the energy of them being written, and that's certainly true of standouts like the tender "Trundle Bed", which plays as a missive to a long-distance love. "Is it quiet where you are? / Are you finding peace of mind? / I'm assembling the pieces / Biting fingers, biding time," he sings over windswept guitar chords.
The album's stellar opener "Monochrome" sets the scene for much of the record, which sees Noah trying to kickstart a life he's wary of back in his hometown after attending college in the midwest. "It snowed last night / Back in Ohio / I'm in LA and warm / But it's so fucking dry though," he laments.
The struggles with alienation and finding one's place in the world that Runnner wrestles with are certainly universal, but they're rarely depicted with this much immediacy. When he sings on "Urgent Care" of sitting in a parking lot finding out he was passed over for a coveted job, we feel that sting of rejection like it's our own.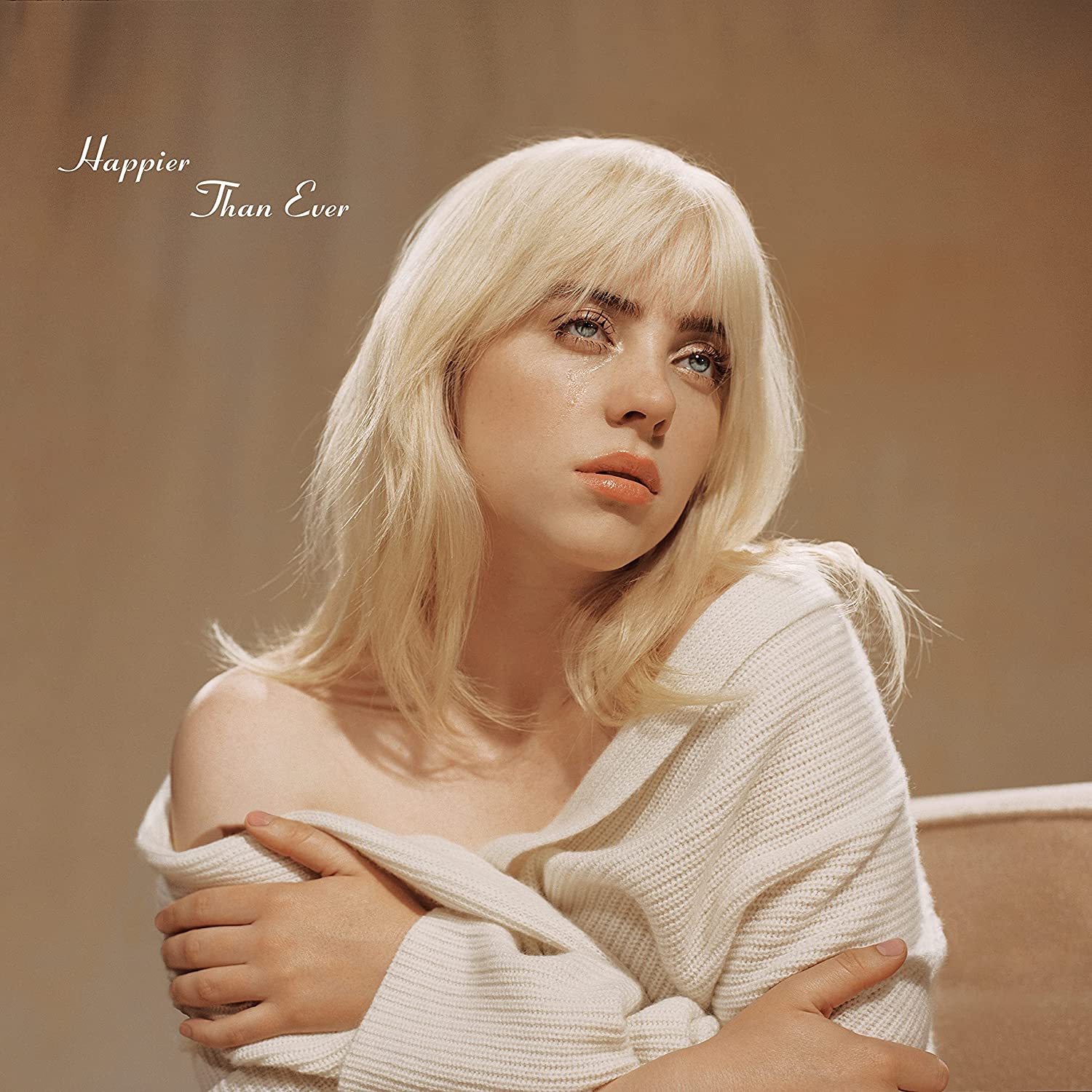 Billie Eilish, Happier Than Ever (July 30)
The most illuminating piece of journalism featuring Billie Eilish isn't an article, it's a video series. Her four successive interviews with Vanity Fair tell the story of her rapid ascent to the highest peak of pop superstardom, and if you pay close attention you can also see how the sacrifices associated with that manifest throughout her late teens.
Billie's second album, Happier Than Ever, explores many of these same themes through her preferred medium. The production is still pristine and the hooks are stellar thanks to Billie and her brother, Finneas, but this feels like her singer-songwriter record — the tremendous style never subsumes the substance.
Opening track "Getting Older" starts things off on a poignant note, reflecting on the wisdom that comes with aging, showing the candor and introspection that has made her music resonate with such a wide array of young people. "I'm gettin' older, I've got more on my shoulders / But I'm gettin' better at admitting when I'm wrong," Billie says.
And the songs that focus more on romantic love are as smart and incisive as some of her best work. On "Lost Cause" she breathes a weary sigh about an ex who'll just never get it ("I sent you flowers / Did you even care? / You ran the shower / And left them by the stairs," she sings). On "I Didn't Change My Number," she's wry and a little jaded ("I love a 'You mad at me?' text / Shoulda guessed / That you would think I was upset / You're obsessed," she laments).
Being preposterously famous has changed a lot about Billie Eilish's life, but on Happier Than Ever, it's clear that she's still very much the same captivating artist at her core.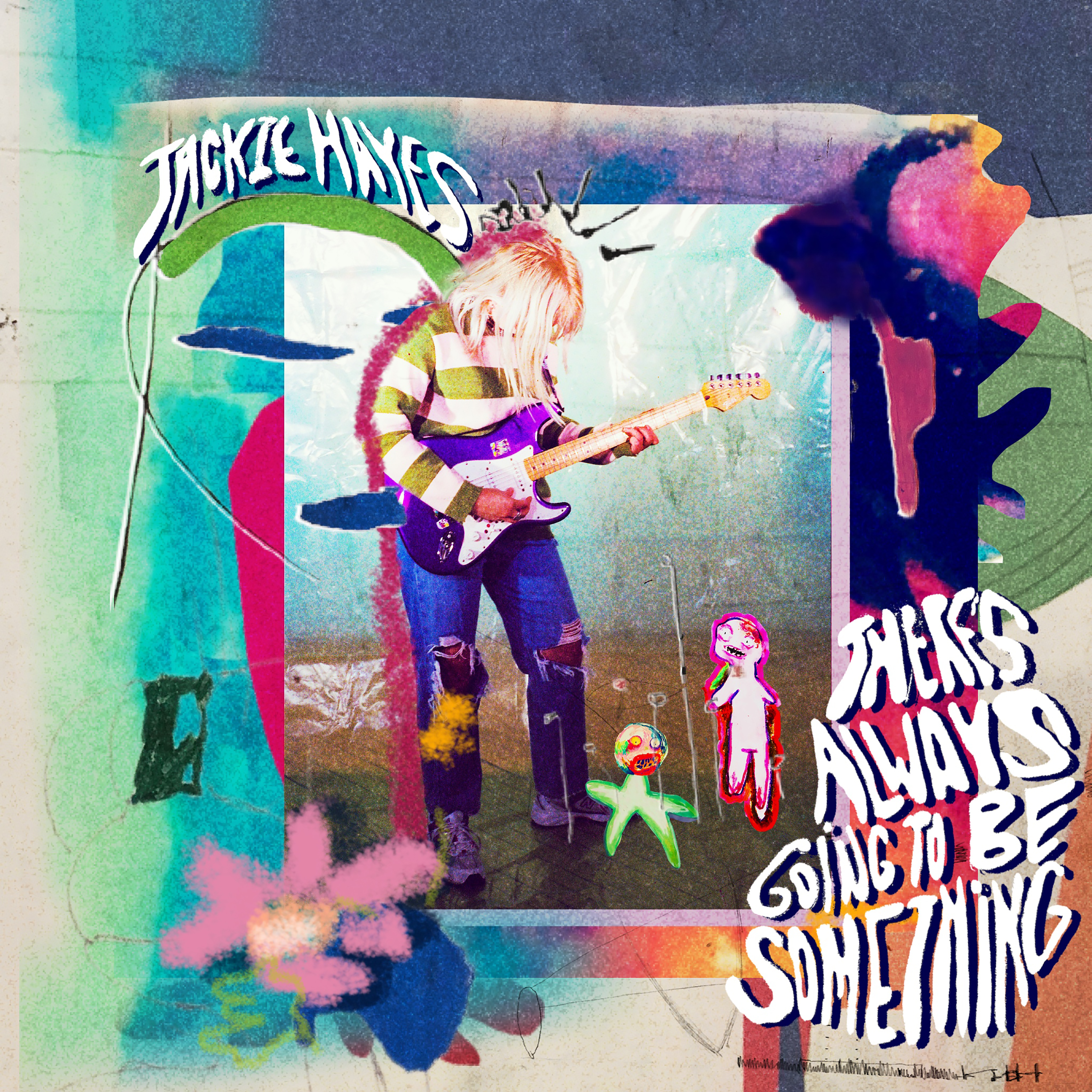 Jackie Hayes, There's Always Something (August 13)
Jackie Hayes has one of those voices. Informed in part by a jazz background, she often sounds like a contralto, but she can still hit breathy high notes as she does on "omg", the excellent opener to her new album There's Always Something.
The 21-year-old guitarist and vocalist has been making music on her own terms for years, and there's a real grit to the songs here that make them stand out from those of her peers who might share a placement with Jackie on Spotify's Lorem or Pollen playlists.
To craft There's Always Something, Jackie worked with fellow midwestern talents like Billy Lemos and CRASHprez. The result is a project that bounces between garage rock ("brand new"), psychedelia ("material") and even a little new wave ("sunday"). At the centre of it all there's Jackie and her guitar, making the most of every bar and melody.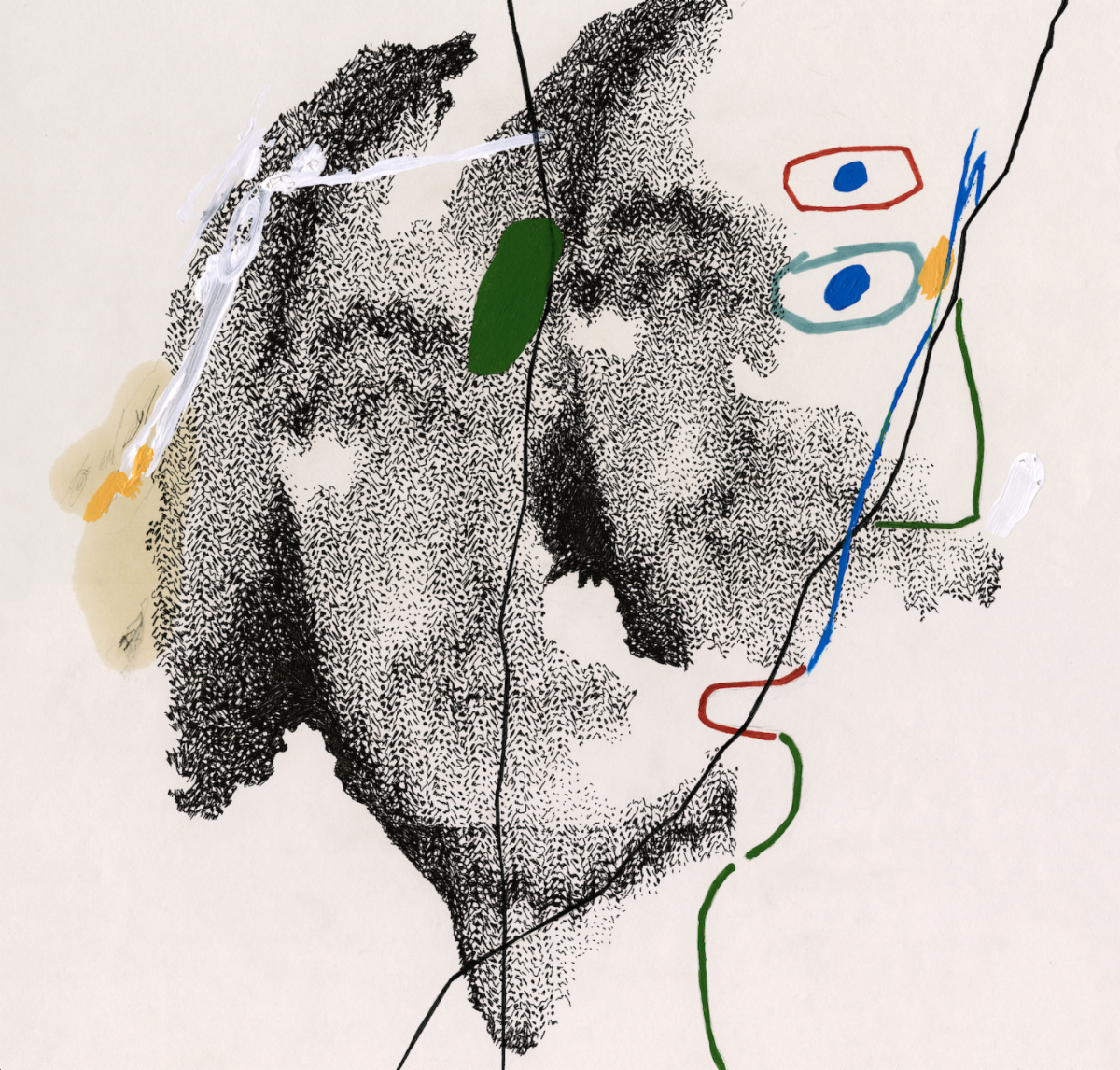 quickly, quickly, The Long and Short of It (August 20)
Early in his career, 20-year-old wunderkind Graham Jonson was branded as an electronic producer, but his project quickly, quickly's debut album, The Long and the Short of It, feels decidedly organic and analog. Like the forests of his native Oregon, the album is lush. From the angular jazz of "Phases" to the warm soul pop of "Leave It", the main uniting trait of quickly, quickly's output is that each song has a sense of discovery, like turning over a mossy stone.
"Come Visit Me" begins as a woozy slow jam, but morphs into something more akin to neo soul. The chugging piano of "I Am Close to the River" evolves into a beautiful bit of Andrew Bird-style baroque pop replete with elegant strings.
The Long and Short of It is the kind of album that feels like it's interacting with your surroundings while you play it. You can listen to it on a walk in the woods and notice colours and creatures you've never given a second thought to; or you can play it on the subway and find yourself paying closer attention to the idiosyncrasies and eccentricities of those around you. Either way, we whole-heartedly recommend taking it for a spin.