7 underrated fashion icons of y2k horror
As Halloween approaches, 'tis the season to celebrate the most sultry, sinister final girls and the outfits they slay in.
Images from Alamy
The aesthetic trends that emerged in the early 00s — stemming from the introduction of technologies and the rise of the internet — illustrated both utopian concepts and the fears of the incoming era. From utilitarian leather pieces to gauzy, iridescent fabrics that emulated the reflectivity of the newly created CD, the shapes and textures of a then-projected future had arrived. As these ideas made their way into the horror movies of the time, they manifested in asymmetrical silhouettes and cool, dark colours.
The genre allows for lavish and distinctive pieces like the long, dark dresses in The Crow: City of Angels and the female vampires in Dracula: Pages from a Virgin's Diary, and the intricately designed sexy mesh bodysuits seen on The Cell. With the widespread resurgence of y2k style — as well as a hungry new embrace of the horror genre — these costumes are now more accessible (and acceptably wearable) than ever, so whether you're looking for a chic Halloween costume, some more sombre style inspo this autumn, or simply some unexpectedly fashionable film recs, we've got you covered.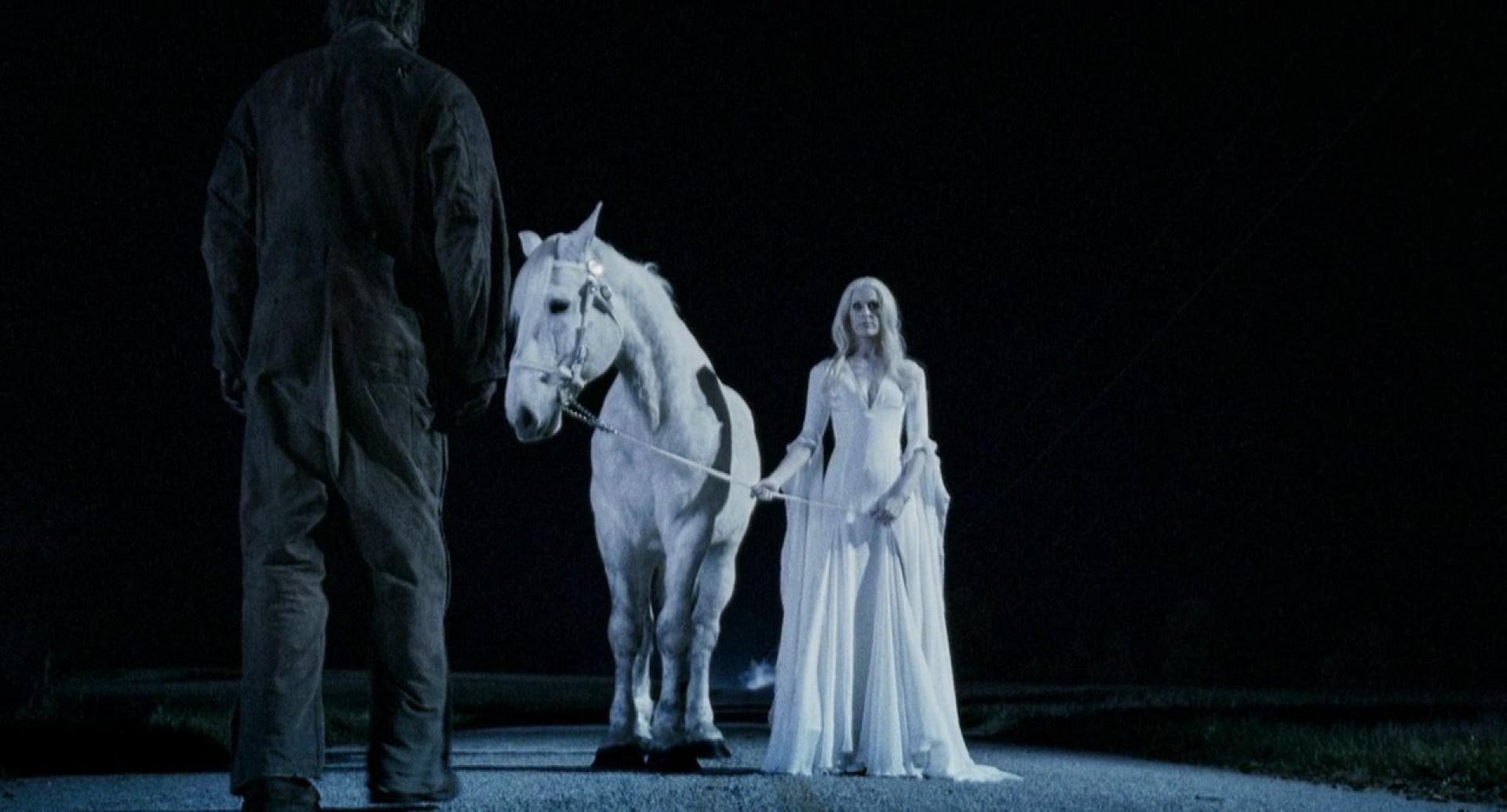 Halloween II (2009)
Whether as the villain or hero, notorious wife guy Rob Zombie casts his partner, the inimitable Sheri Moon Zombie, front and centre in a large tranche of his filmography. His Halloween sequel was as divisive as Sheri Moon's talents as an actress (personally, we are fans!) but if there's something we can all agree on, it's the impact of her flowing, white costume. A curious blend that sees a Lord of the Rings elf meet a 70s revival, Sheri is a sight to behold as Deborah Myers, Michael Myers' radiant mom. Her glowing white steed is, fortunately or unfortunately — depending on the strength of the horse girl within you — part of the look. But don't worry if you can't get one. A long, platinum wig and a commitment to the character is all you need.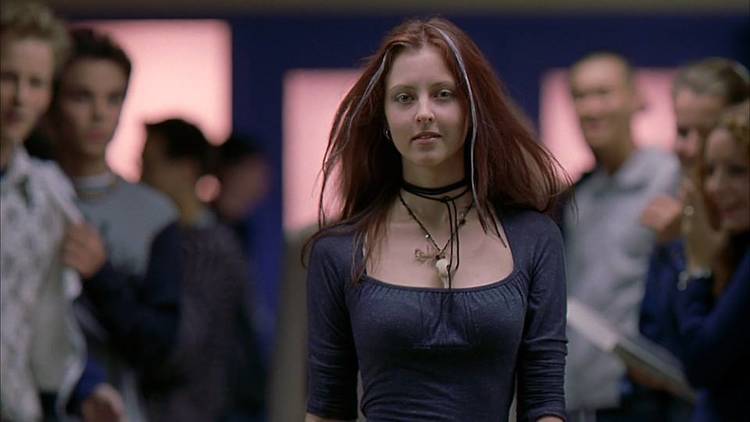 Ginger Snaps (2000)
Before Megan Fox starred as the titular Jennifer in Jennifer's Body, Katherine Isabelle sauntered down the hallways of a non-descript high school in Ginger Snaps, newly-bitten by a werewolf and rapidly developing an appetite for sex and violence. This one-of-a-kind feminist tale treads the familiar ground of monstrous transformation as a metaphor for adolescence. And it's certainly not without its iconic fashion moments. Whether it's the chokers, animal skull necklaces, or bleached highlights, every outfit comes ready with a hefty dose of teen angst.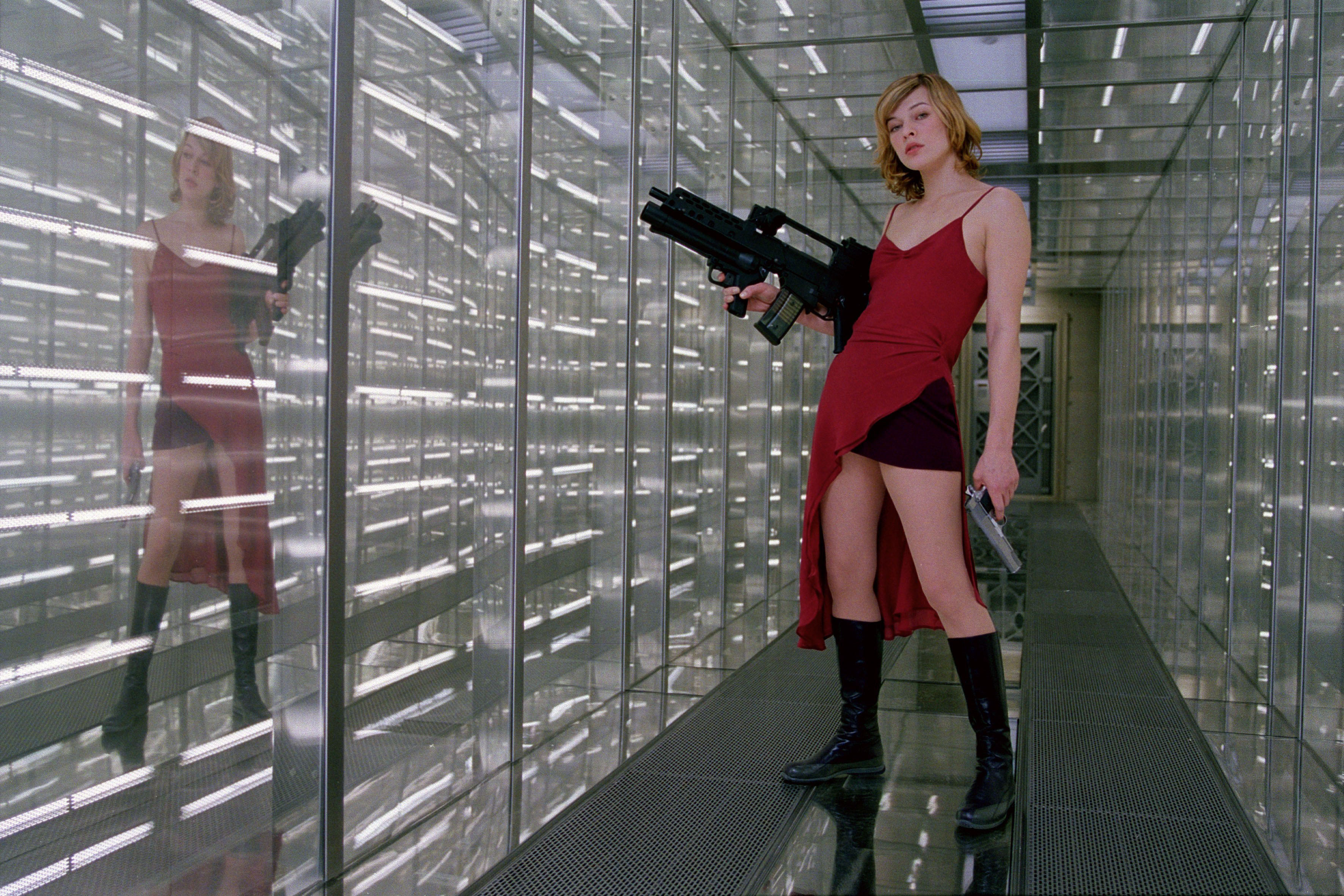 Resident Evil (2002)
Milla Jovovich's iconic asymmetrical red dress is a winning mix of Lara Croft meets moody 90s goth. The result? Minimalist y2k perfection. In Resident Evil, Jovovich plays Alice, a zombie slayer who wakes up in an abandoned mansion with a case of temporary amnesia. Milla describes the dress as "an evening gown that was also kind of a battle suit," what someone would have picked to wear for dinner if they'd forgotten they fight zombies on the daily. The dress was inspired by John Galliano's work in the 90s and the flowy kimonos seen in Japanese action films (think Mulan!), while its asymmetry assured that Alice would be able to fight and move around. Sure, a silk dress might be less than ideal when facing up a crowd of zombies (or creeps), but pairing with a strong set of leather combat boots will surely offset the impracticality. It's science.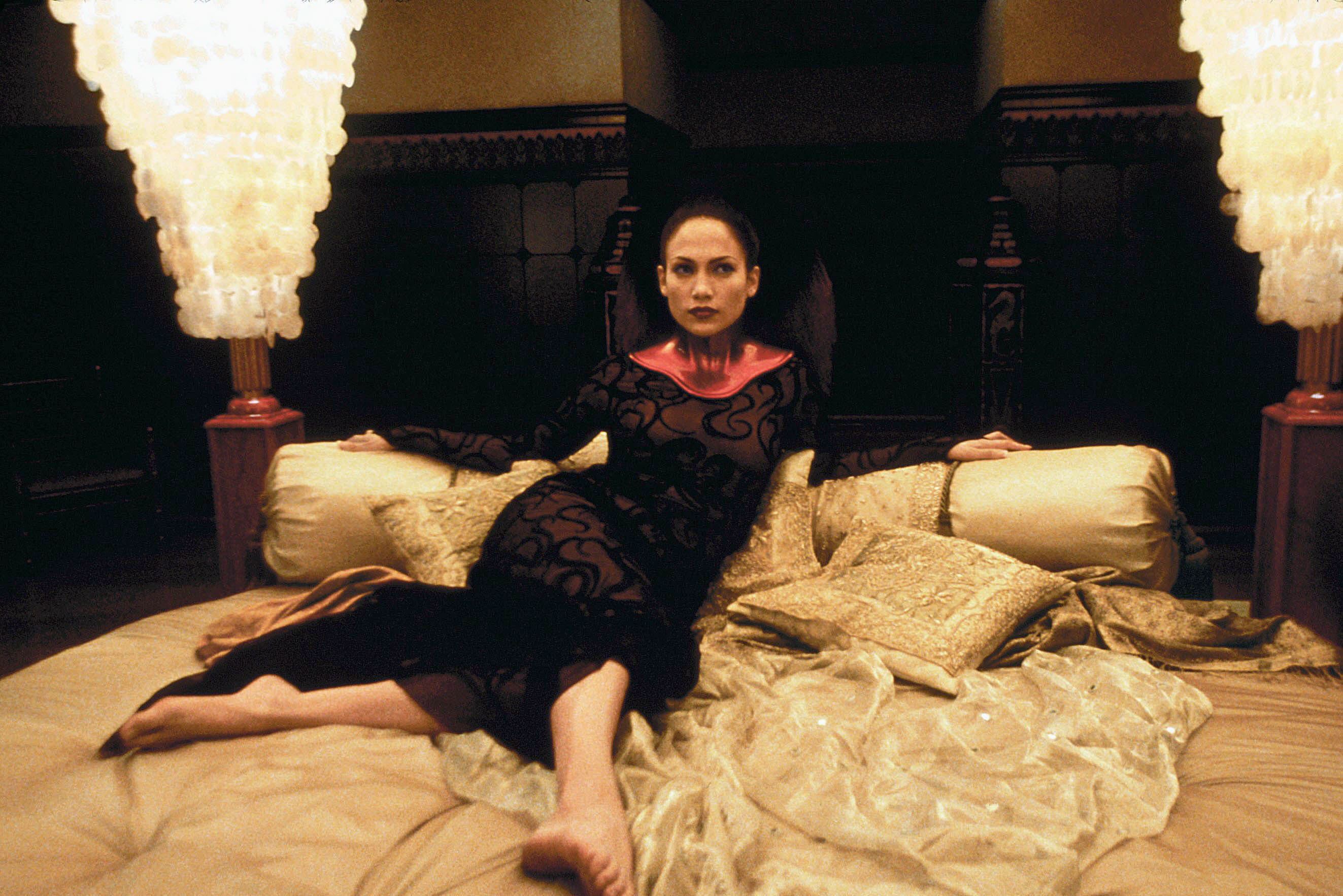 The Cell (2000)
J-Lo's jungle green Versace dress, now simply known as "The Dress", has received significant media attention ever since the singer, actress and dancer donned it for the first time at the Grammys in the year 2000. But where has the commotion been for her otherworldly apparel in Tarsem Singh's The Cell? Designed by Eiko Ishioka, J-Lo's costumes range from lavish eroticism to saintly glamour; they are visual representations of the way her psychological patient (Vince Vaughn), a serial killer, sees her: saviour, sacrifice, warrior, and sex toy. Choosing between costumes is almost impossible, but the most iconic of the lot is her mesh and velvet bodysuit adorned with a red metal neck plate. Combine that with some heavy black liner, a bold red lip, and spiky ponytail, and you've got yourself a look that could definitely kill.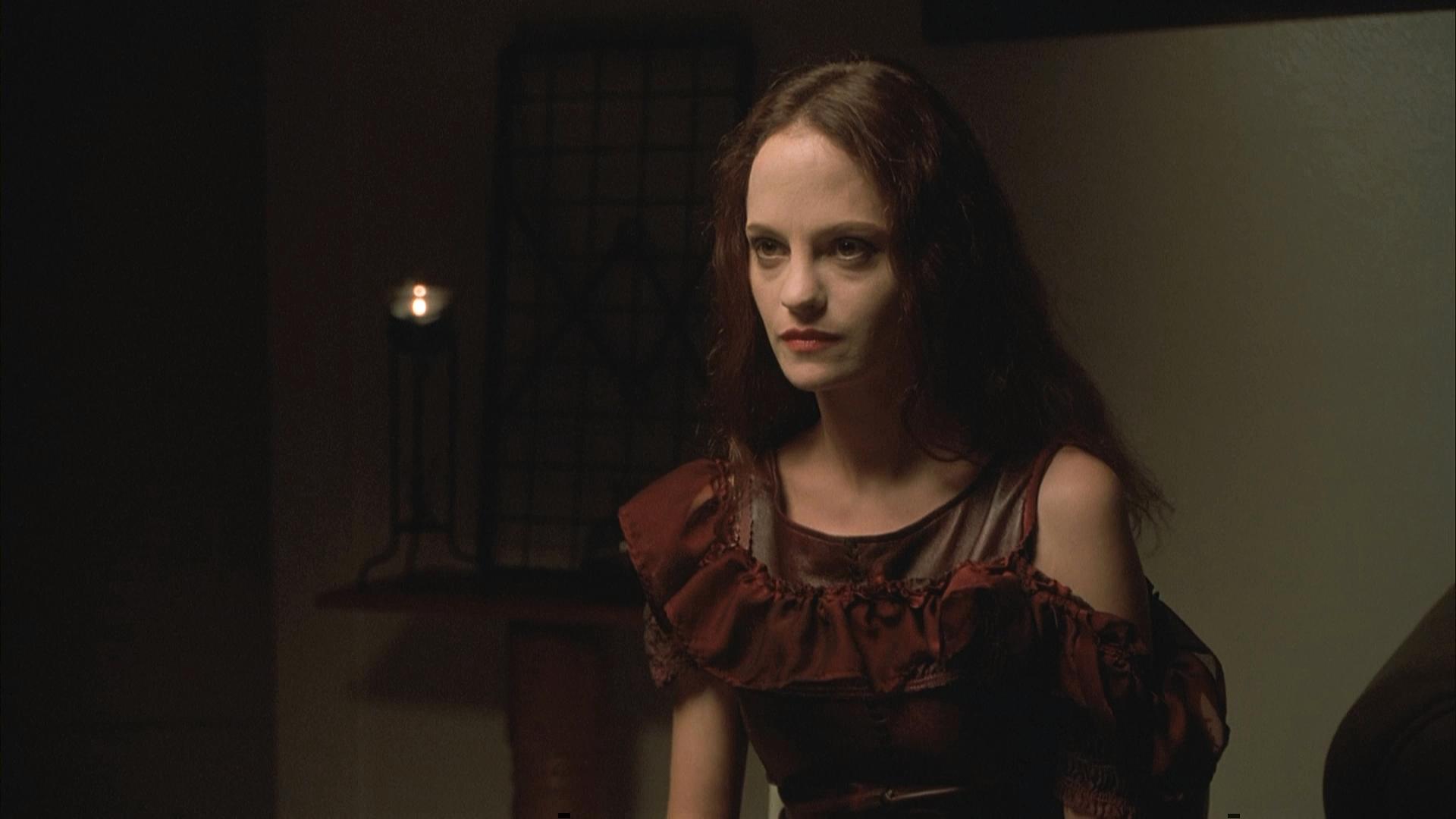 May (2002)
Lucky McKee's moving cult debut May, about a loner in search of connection, may not be the first place you'd think to find Halloween fashion inspiration. But effortlessness is the allure here. The eponymous May's outfits lean more mid-90s than y2k, full of meshy necklines and simple floral dresses, striking an easy balance between dressy and casual. From this list, her outfits are arguably the easiest to style yourself, especially if you're in search of a last-minute costume. But remember, the look wouldn't be complete without a lookalike of May's only companion: a glass-encased, bug-eyed doll.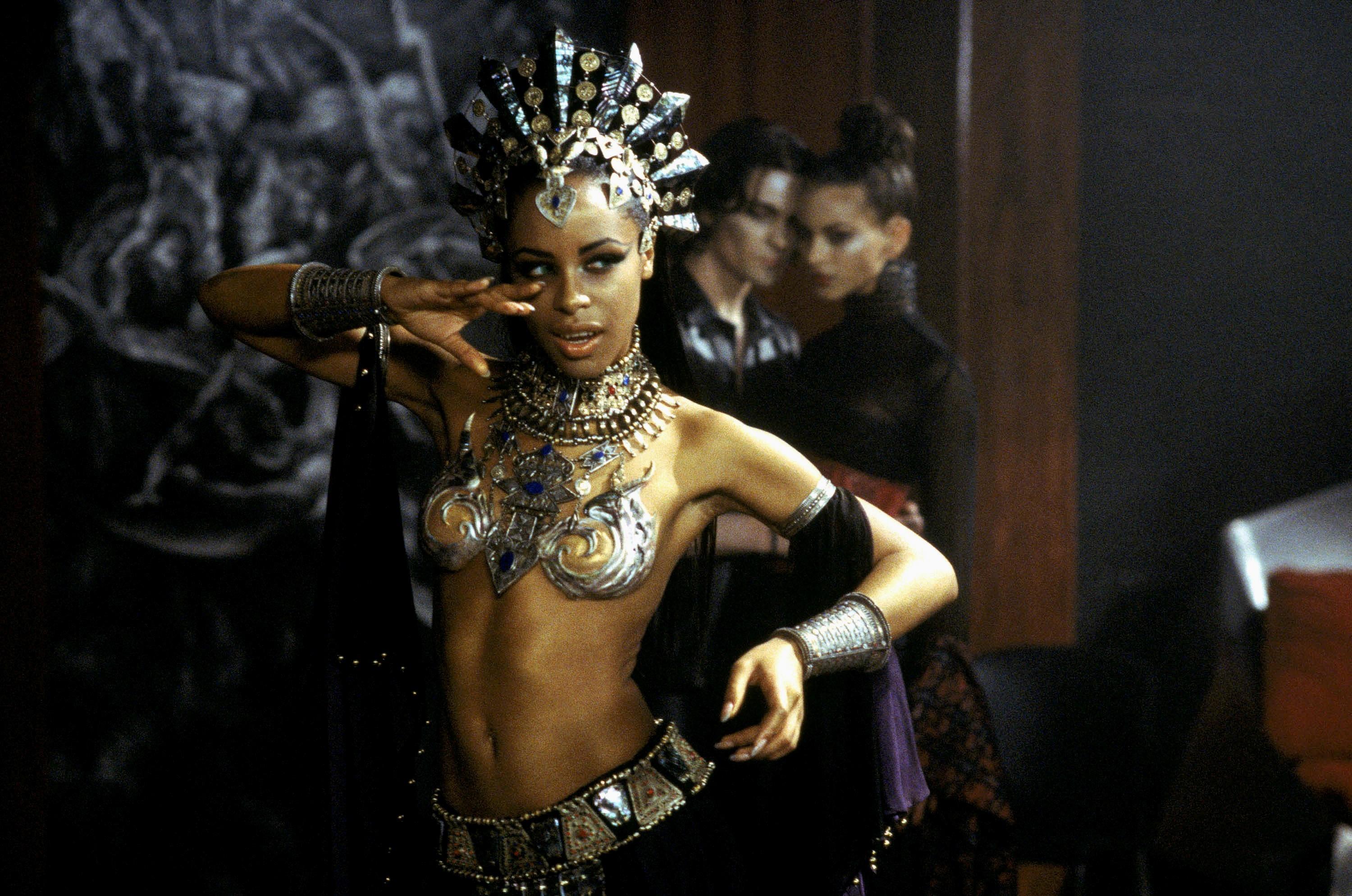 Queen of the Damned (2002)
Vampire films are notoriously populated by beautiful people, the majority of them with opulent tastes. Michael Rymer's strange, convoluted movie Queen of the Damned is no exception. Starring R&B princess Aaliyah as Queen Akasha, the mother of all vampires, the film follows her desire to make Interview with a Vampire's Lestat her new king after he's become a renowned rock musician. Though a critical flop, Angus Strathie's costumes, involving elaborate headdresses, ornate breastplates, and extravagant silver jewellery, make this a necessary watch for all of us who revel in horror's propensity towards high fashion.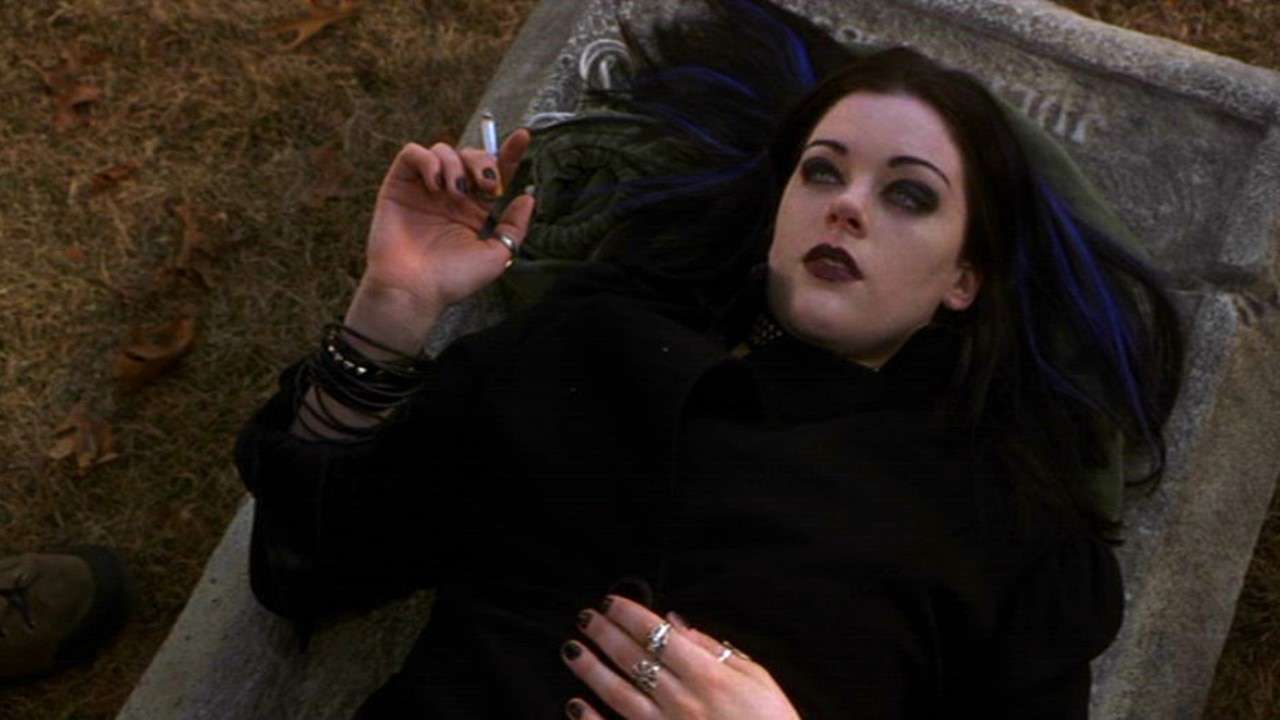 Book of Shadows: Blair Witch 2 (2000)
A few years ago, the NME called nu-metal — an odd mix of rap and metal that emerged in the late 90s — "the worst genre of all time". Regardless of the statement's accuracy (we choose to remain neutral on the subject), there are a number of notable horror entries inspired by the music, including Ghosts of Mars, House of Wax, and of course, Book of Shadows: Blair Witch 2. Marked by its ugly, grimy visual approach and thinly-written ensemble cast, BW2 was never going to be as successful as its haunting predecessor. But if there's one thing it has going for it, it's the deceptively effortless chic of one Kim Diamond (Kim Director). Wearing an all-black look, studded chokers, and two streaks of blue in her hair, Kim made the dreary film into her personal runway, and it's hard to fault her for it. After all, there's nothing quite as cool as a goth girl.
Follow i-D on Instagram and TikTok for more on film and fashion.