Photography Brigitte Niedermair. Image courtesy of Dior
What's in Fashion: Dior silks and Fashion East's spiky newcomer
Your one-stop-shop for this week's fashion news to know.
|
10 September 2021, 3:31pm
Photography Brigitte Niedermair. Image courtesy of Dior
AAAH! FASHION MONTH IS HERE!! OK, maybe you aren't quite as panicked/excited about that as I am, but darlings, IRL fashion weeks are back in full swing. If you haven't been keeping up with our dispatches from New York, then obviously go catch up, duh! If you're already au fait with all that's been happening across the pond, then stay tuned here to find out all the chicest things that have been happening beyond the shows — from new Dior silks to Rick Owens exclusives and beyond! Here's what's in fashion.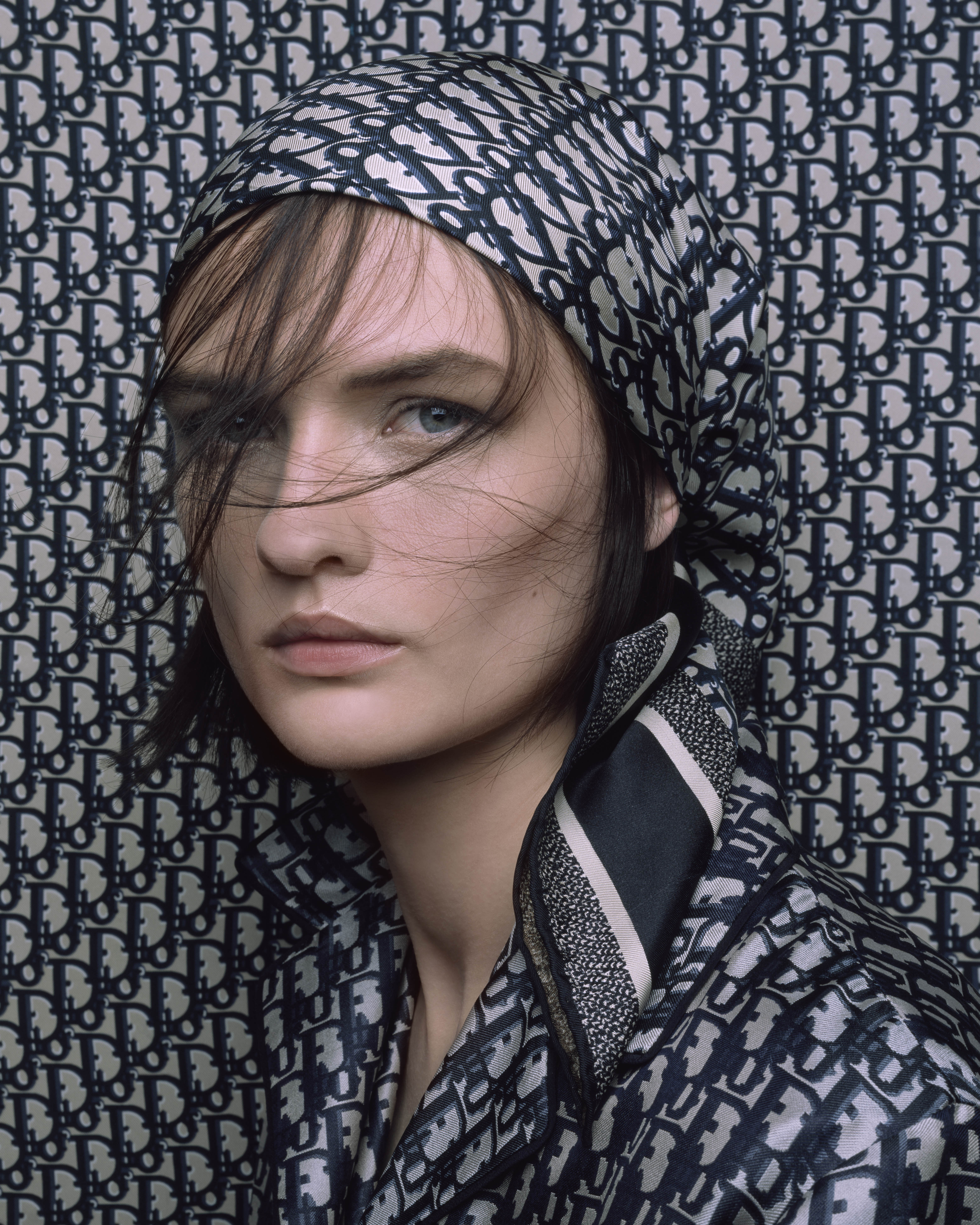 Dior serves up sumptuous silks
Is there any accessory quite as versatile and insouciantly chic as a printed silk scarf? We don't think there is! To prove us right, Maria Grazia and the gang over at Dior have put out a stunning new image series shot by regular house collaborator Brigitte Niedermair. Part of the venerable Maison's AW21 collection, this season's foulards see emblematic Dior motifs -- the Oblique monogram and the toile de jouy pattern, for example -- printed on silk squares along with artworks created for the House by Italian artist Pietro Ruffo. Wondering how to wear one yourself? Well, as Brigitte's images prove, there's a world of possibilities -- whether plaited into a ponytail, worn bandana-style, or tied into a headband, the choice is all yours!
The BFC celebrates British fashion's brightest changemakers
In fashion right now, 'change' is a term that is very much, well, in fashion. That's in large part down to the fact that, over the past few years especially, people across the industry have woken up to the fact that it is desperately in need of reform. Of course, for all the good intentions, the calls for change that we've all heard so loudly haven't necessarily done much to bring it about. There are those, however, who have decided to take action, applying themselves to finding durable, sustainable solutions for some of the many issues that the fashion industry must face up to. This week, three of them were acknowledged by the British Fashion Council as part of their BFC Changemakers Prize, an initiative launched earlier this year in partnership with Swarovski. Across three categories -- Environment, People and Community & Craftsmanship -- John Hickling, founder of The Glass Onion, hairstylist Cyndia Harvey and Andrew Kenny, owner of The London Embroidery Studio have been respectively recognised for going "above and beyond to strive for positive change, [making] outstanding contributions and inspire others on their journey". For their efforts, they'll each receive a cash prize of £7500 in addition to a bespoke mentoring package headed up by some of the industry's best. Well worth raising a glass to!
Levi's taps next gen talent for its latest collab
As you well know, collaborations are all the rage these days -- so much so, that they can sometimes feel a little hollow or stale. What better way, though, to ensure that your co-branded venture is truly cutting edge than to partner up with the kids that'll shape what fashion looks like tomorrow? That's just what Levi's have done, forgoing a deal with another fashion titan, and instead choosing to work with three of the most exciting students currently enrolled on Central Saint Martins' prestigious MA Fashion course. The denim goliaths have tapped Charlie Constantinou, Juntae Kim and Pip Paz-Howlett, allowing them to "reimagine and repurpose the brand's back catalogue to create something completely new", a release reads. Priced from £150 upwards, their interpretations of the denim label's proud heritage will be available to purchase exclusively at Levi's Haus London. You know where to head to this weekend!
Fashion East just got a new family member
When it comes to London Fashion Week, there are few things we look forward to as much as Fashion East. Over more than two decades, Lulu Kennedy's talent incubator has established itself as the place the fashion world looks when it wants to know who's going to next big thing. Or the next five big things, actually, as is the case this season. On Monday 20th September, Fashion East SS22 will take place as a hybrid affair, with returnees Goom Heo and HRH presenting, and sophomore recipient Maximilian and Jawara Alleyne taking to the London Fashion Week for the very first time. AND, joining them for their first season with Lulu and the gang is the fantastic Chet Lo! After graduating from Central Saint Martins BA programme last year, the American-born, London-based designer has swiftly made a name for his otherworldly, durian-spiked knits, picking up fans like Doja Cat and SZA along the way. If there's a debut worth waiting for this season, here it is!
Burberry gets on its bike
The Olympic and Paralympic flames may have been extinguished, but fashion's passion for gold-standard sportswear burns on. The latest label to jump into the arena is Britain's proudest high fashion house,Burberry. Rather than create a sportswear capsule, they've instead teamed up with Team Qhubeka NextHash, a high-performance cycle team dedicated to raising funds for Qhubeka -- a South African non-profit organisation that provides bicycles to students, healthcare workers and first responders in the country. After teaming up on the team's Tour de France kits last year, the luxury label has extended its support as they complete the Tour of Britain this week. As well as donating to the organisation, Burberry will be supporting the team as they cycle through Warrington with a series of unexpected mini branded moments. Northern girls, keep your eyes peeled!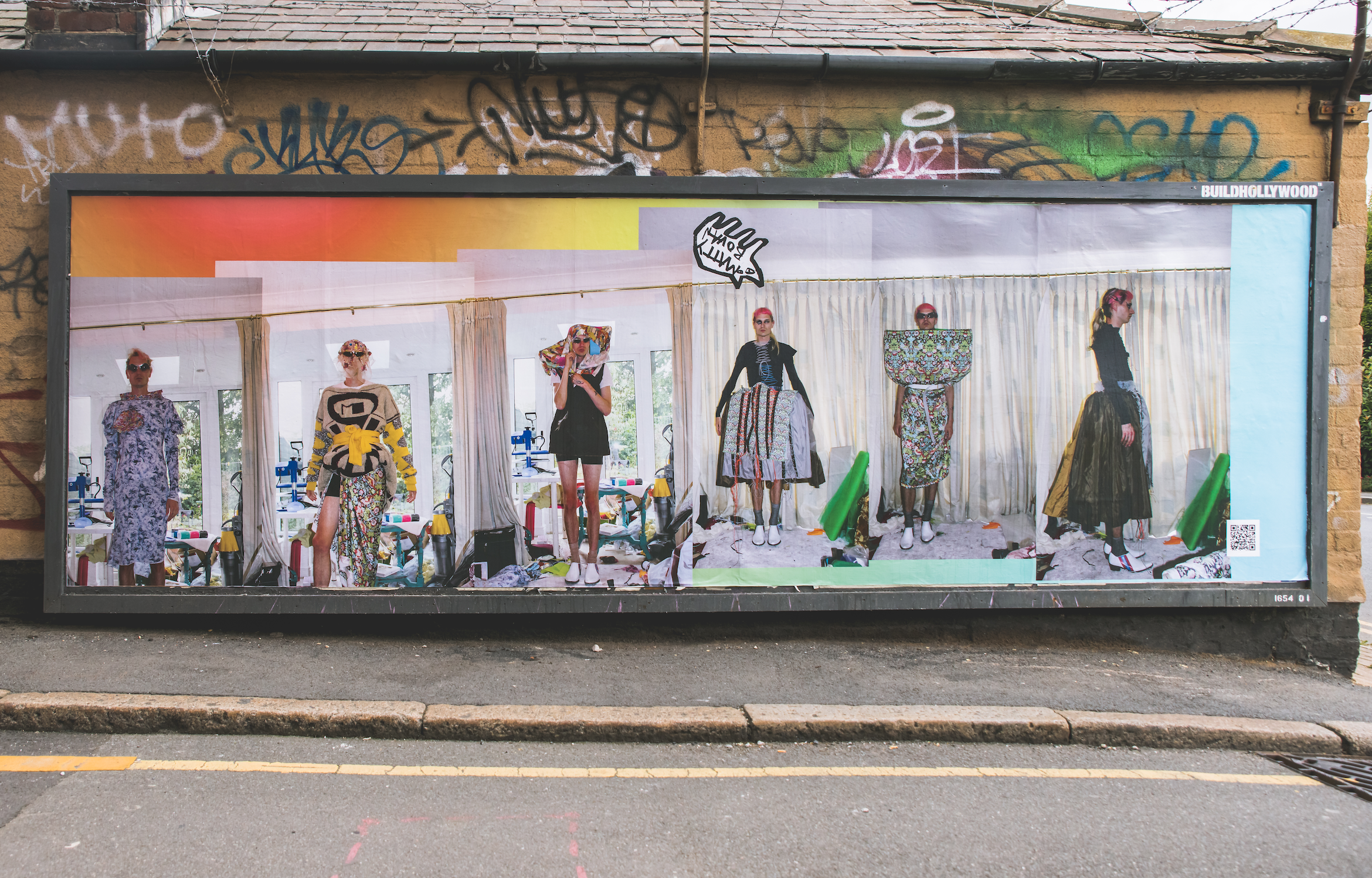 Matty Bovan lights up the North!
While you're up there, another thing to watch out for is the new series of images peppering billboards across in Manchester and Sheffield by Matty Bovan. Featuring scaled-up pictures of the York-based designer dressing up in his own larger-than-life work, the campaign's primary purpose is to rally attention around his forthcoming exhibition at the Yorkshire Sculpture Park's Bothy Gallery, opening this October. More than that, though, they encourage you to adopt just as adventurous an approach to fashion as Matty does each season, asking you to "question [your] own identity, and [your] own reasons for selecting clothes and engaging with fashion and textiles", the designer says. Fashion is, after all, all about dressing up as whichever character you feel like playing!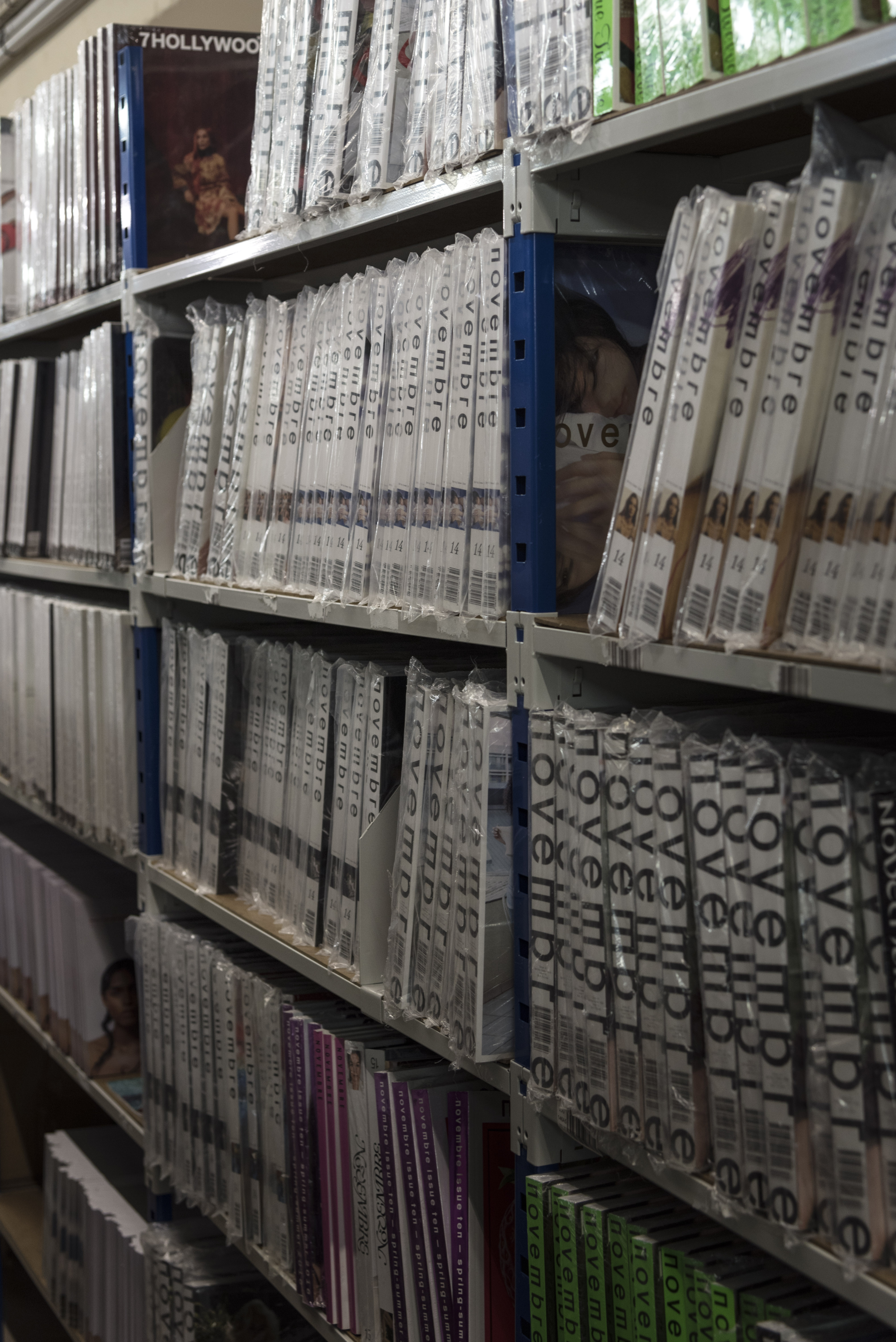 Reading is what? FUNDAMENTAL!!
With the world opens up again, so too do a slew of new stores, galleries and even full-blown institutions, breathing new life into cities that lay dormant for so long. One of the most exciting new arrivals for any avid fashion fan, however, hasn't opened in any of the cities you'd immediately suspect. Rather than in London or Paris, New York or Milan, the International Library of Fashion Research's first physical outpost is set to land in Oslo. Spearheaded by Elise By Olsen, the founder of the recently retired Wallet Magazine, the library first started life online back in October 2020, the specialised fashion research institution will have a permanent physical home at the Norwegian capital's new National Museum of Art, Architecture and Design. Dedicated to "the preservation of and critical engagement with fashion's printed culture", a release reads, it will serve as "a free, globally accessible resource for fashion researchers, industry professionals, and amateur enthusiasts". Wondering what you'll be able to find in the stacks? Well, following on from the donation of an extensive seed collection from collector Steven Mark Klein, ILFR has just accepted sizable new donations of printed matter from Hermès, Comme des Garçons, design agency M/M, and magazine distributor KD Presse. "I'd much rather our material be in a library for everyone to see than locked up in our archive cupboard, that hardly anyone delves into," says Adrian Joffe, Comme's head honcho. "And to start in Oslo! I love the idea. Fashion can no longer be centered in Paris, London, Milan, Tokyo and New York. It feels like such an old idea. I hope the next one [Elise] does is in Johannesburg or Lagos or Ulaanbaatar." For now, though, Oslo ahoy!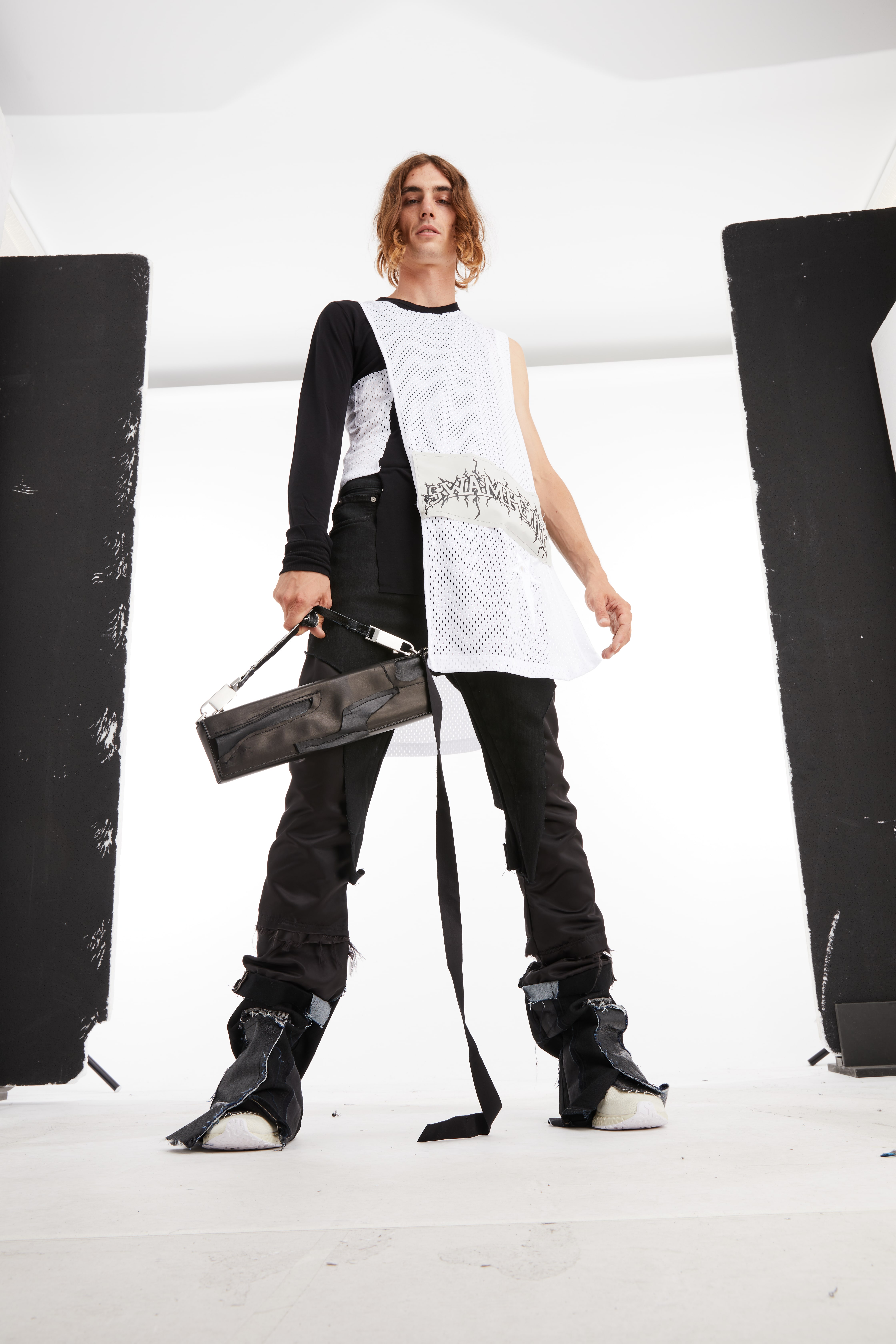 Swampy treats from Rick Owens
Exclusivity may have become something of a dirty word in fashion of late, but that doesn't mean that we love a good exclusive any less! The latest to have us itching to pull open our pursestrings comes from Browns, who have teamed up with none other than fashion's very own Lord of Darkness on a new eco-conscious capsule. That's right, Rick Owens is bringing sustainable capsule to the central London retailer, created in collaboration with Venetian upcycler Swampgod. The capsule was born of Rick "loving the current conversation in the fashion industry, thinking more responsibly about production and waste," he says, ultimately resulting in Rick inviting Swampgod "to corrupt and collage at our factory." The results see Swampgod further disassemble Rick's artfully taken-apart staples, creating ready-to-wear, accessories and footwear inspired by the gloomy Venice mist. An autumnal mood if ever there was!
Tagged: