Photography Sofie Middernacht and Maarten Alexander
Dries Van Noten explores his home city of Antwerp for SS22
A collection inspired by finding beauty in the everyday, yet fuelled by an overwhelming urge to party.
Photography Sofie Middernacht and Maarten Alexander
Unable to really travel, fashion has taken an inward turn for SS22. Designers have been looking at their homes, exploring their cities, getting lost in the world immediately around them. This is surely a natural outcome of the fact that for much of the Covid-era we've been confined, with only a long daily walk for amusement, and so we've been forced to explore our surroundings in ways we never really had to before, because of boredom, or laziness or overfamiliarity.
This was one theme that ran through the menswear (with a bit of womenswear thrown in there too) that Dries Van Noten revealed yesterday during Paris Fashion Week; a collection that captured the landscapes of Antwerp, Dries' hometown. It's where he launched his career, famously as one of the Antwerp 6, and is still based. The video was called Greetings From Antwerp, and began with a panoramic helicopter tracking shot of the city, before models came out onto the runway, a white floor. Here the city's ferris wheel, there the waterfront, a corner store, a square, an industrial estate, the cathedral. You can see the inhabitants of Antwerp in the background of many images. It was a view of a city that's nurtured so much fashion talent over the years.
"I have always loved my life in Antwerp and enjoyed my choice to base my company in this city," Dries explained. "Through my work here I have had the pleasure of reliving Antwerp over again through the lives of the International members of my team who have come to live here with us. With this collection we see Antwerp through the eyes and photographs of international residents of the city, members of my design team. It is always interesting to see what captivates their attention and how the city we know speaks to them."
Dries described it as a view of the city in the past, present and the future: the past came from the prints, taken from Rubens and Brueghel; the now through the city itself; and the future because this was a collection designed for post-pandemic life. This eager energy ran through the clothes themselves, with a desire for nightlife, to be seen, to be out — all soundtracked by Primal Scream's Loaded and its insistent opening cry of "we want to have a good time / we want to be free / we want to have a party". It was a collection, in Dries' words, about "an insistence on a return to revelry, lazy summer vibes, decadence, and freedom."
Bright, free, relaxed, menswear staples were given a Dries-ian twist, in either print or a combination of forms or a subversive blurring of binaries — some made a little feminine, a little off, or a little extravagant. Prints made from images of Antwerp, alongside sheer silks, puffy sandals and reflective camos.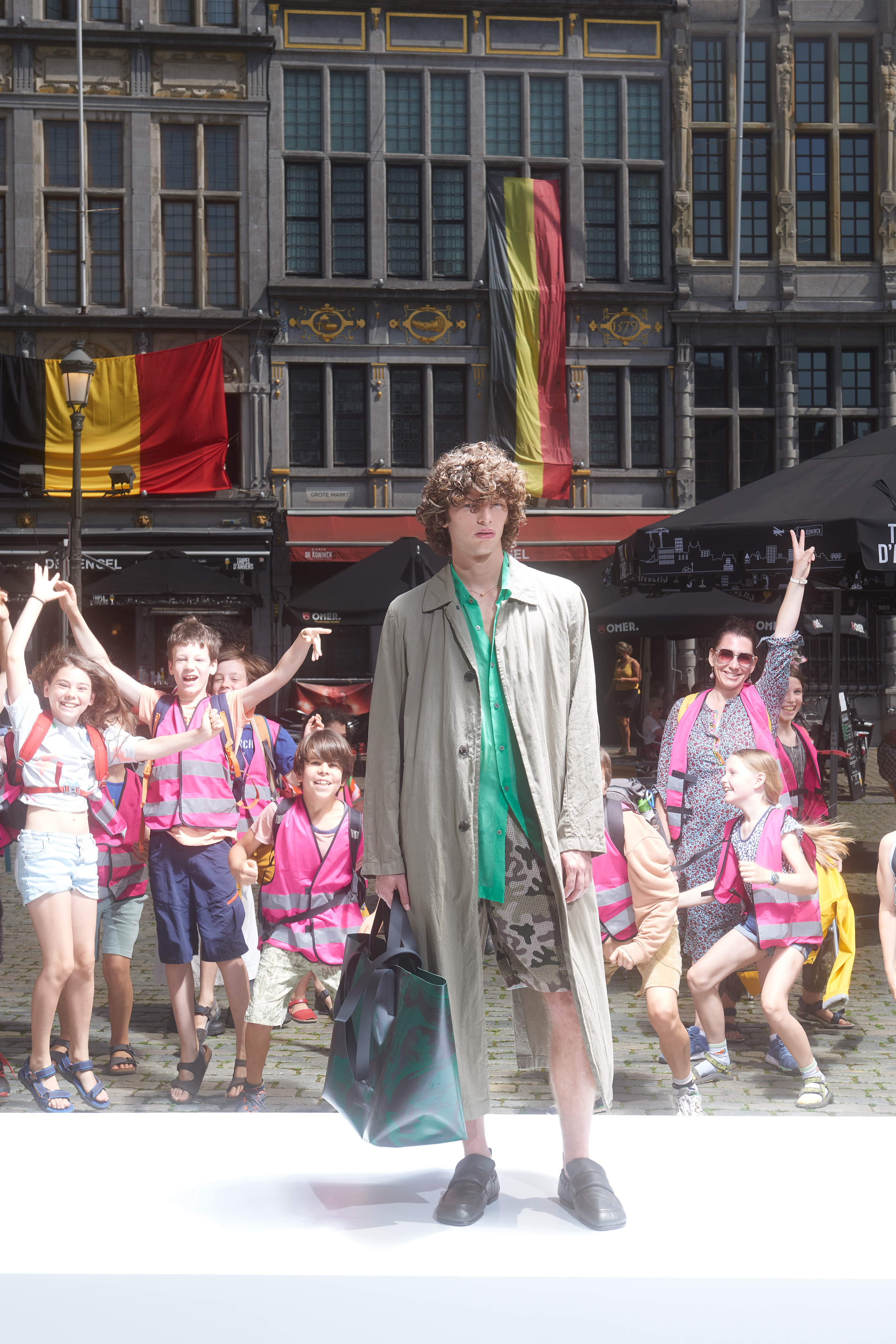 "Lockdown was hard on all of us and especially when I started to design this collection with my team, as it was very restrictive and frustrating," Dries explained. "We all yearned for a time when our lives were more free. We found ourselves almost bursting out and going through photos on our phones, needing to relive memories of moments when life was carefree and sociability possible. And so the idea was born…. Bring these moments to life again though wearing them… Anticipate the future we will all certainly enjoy together again by celebrating such moments already lived now!"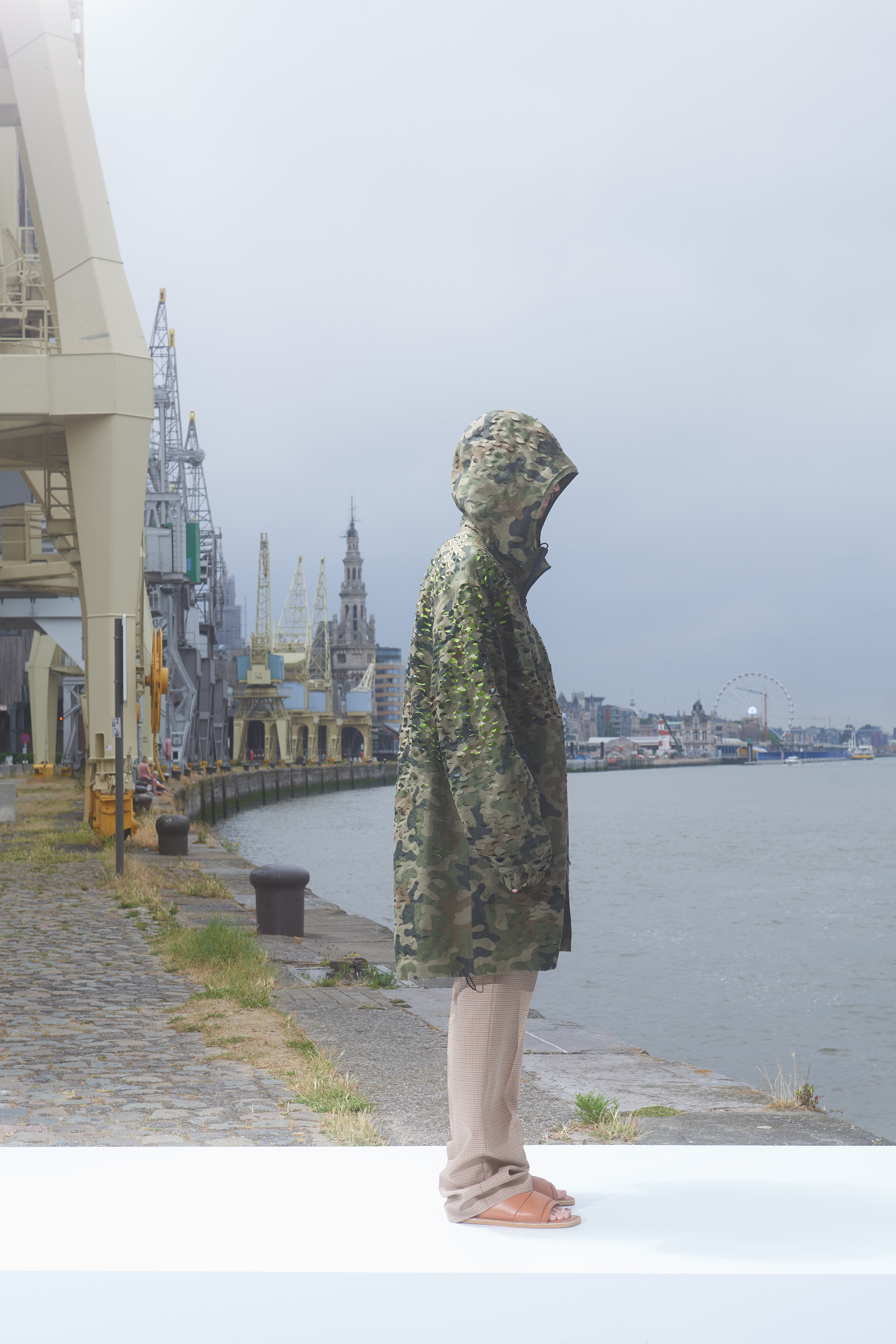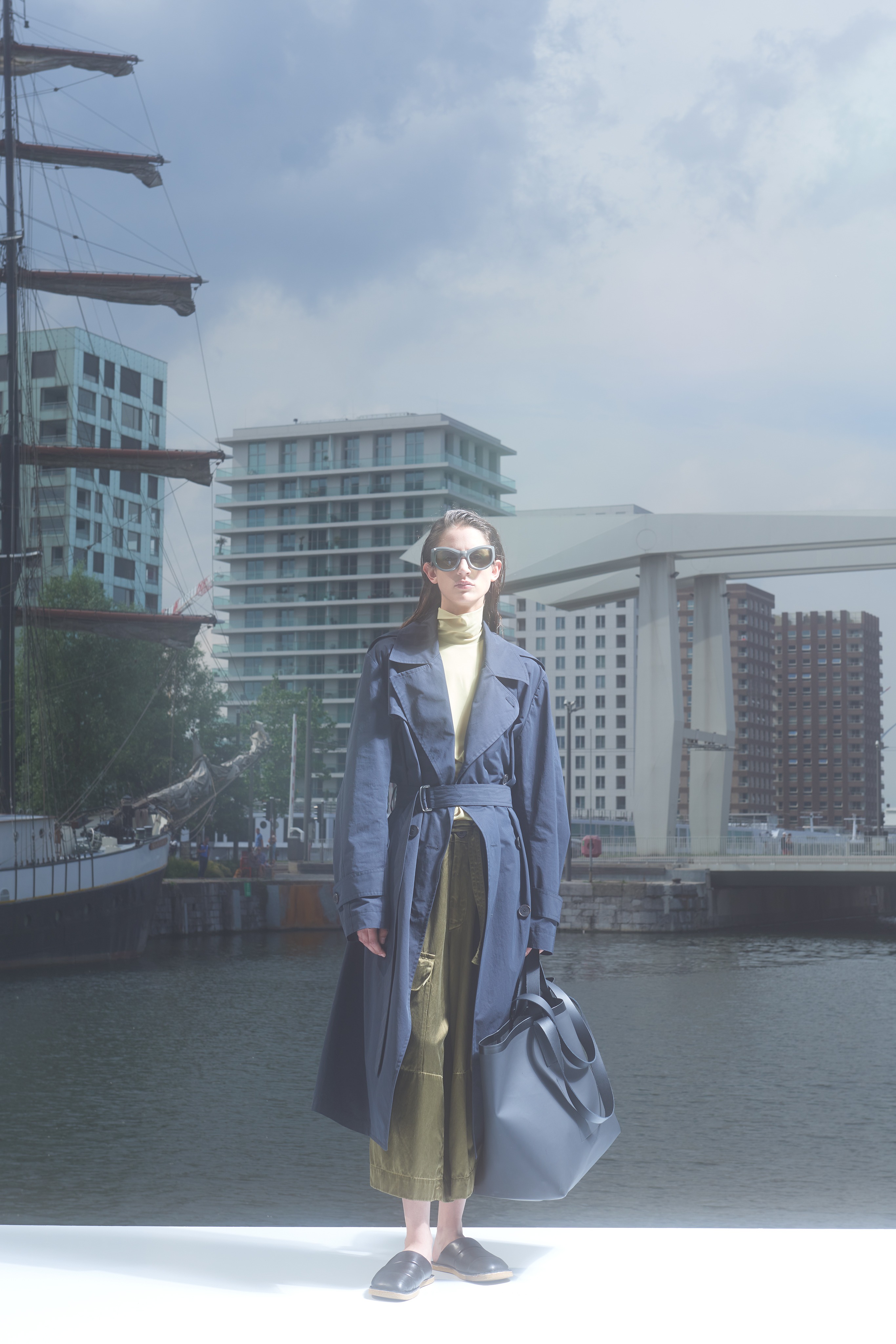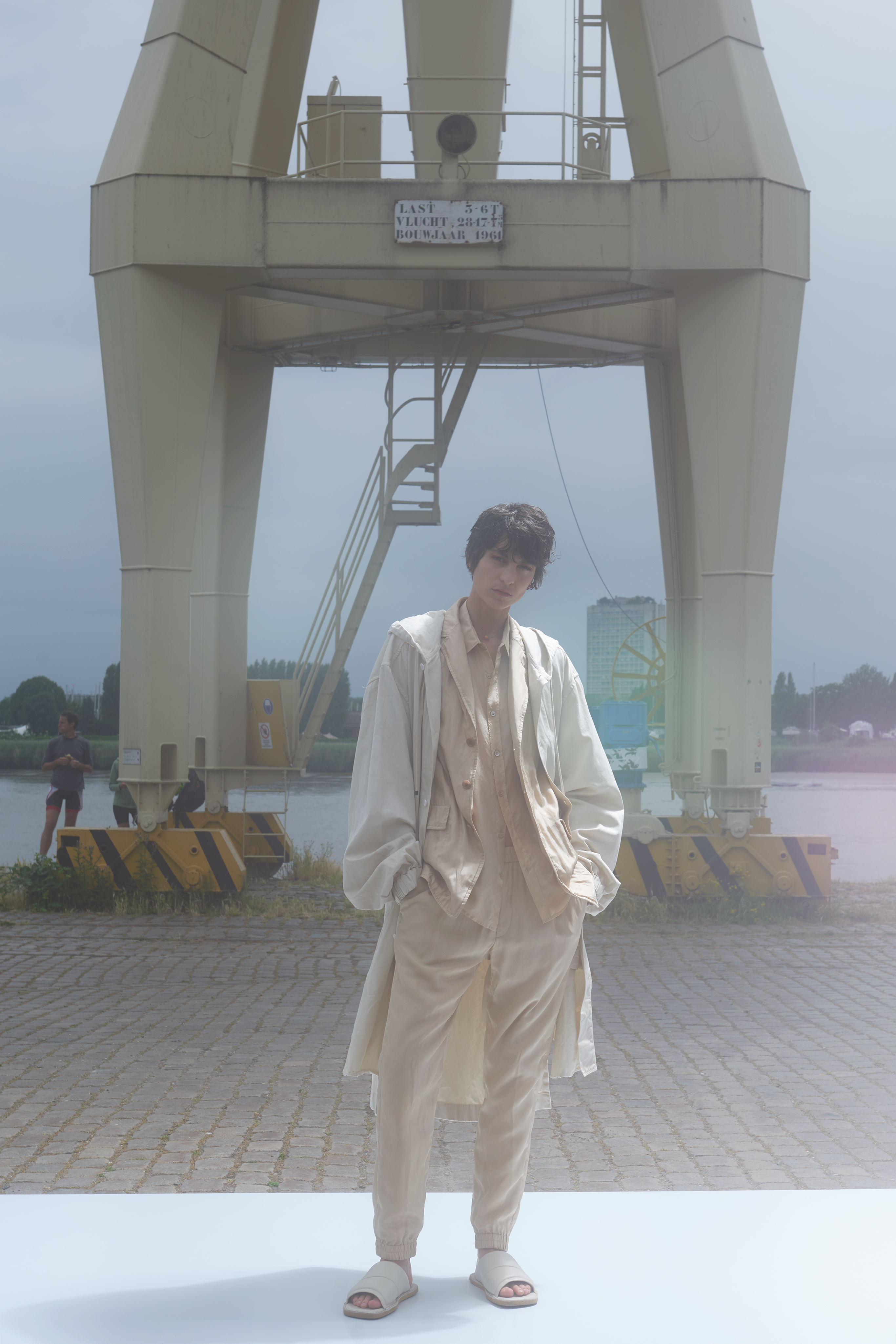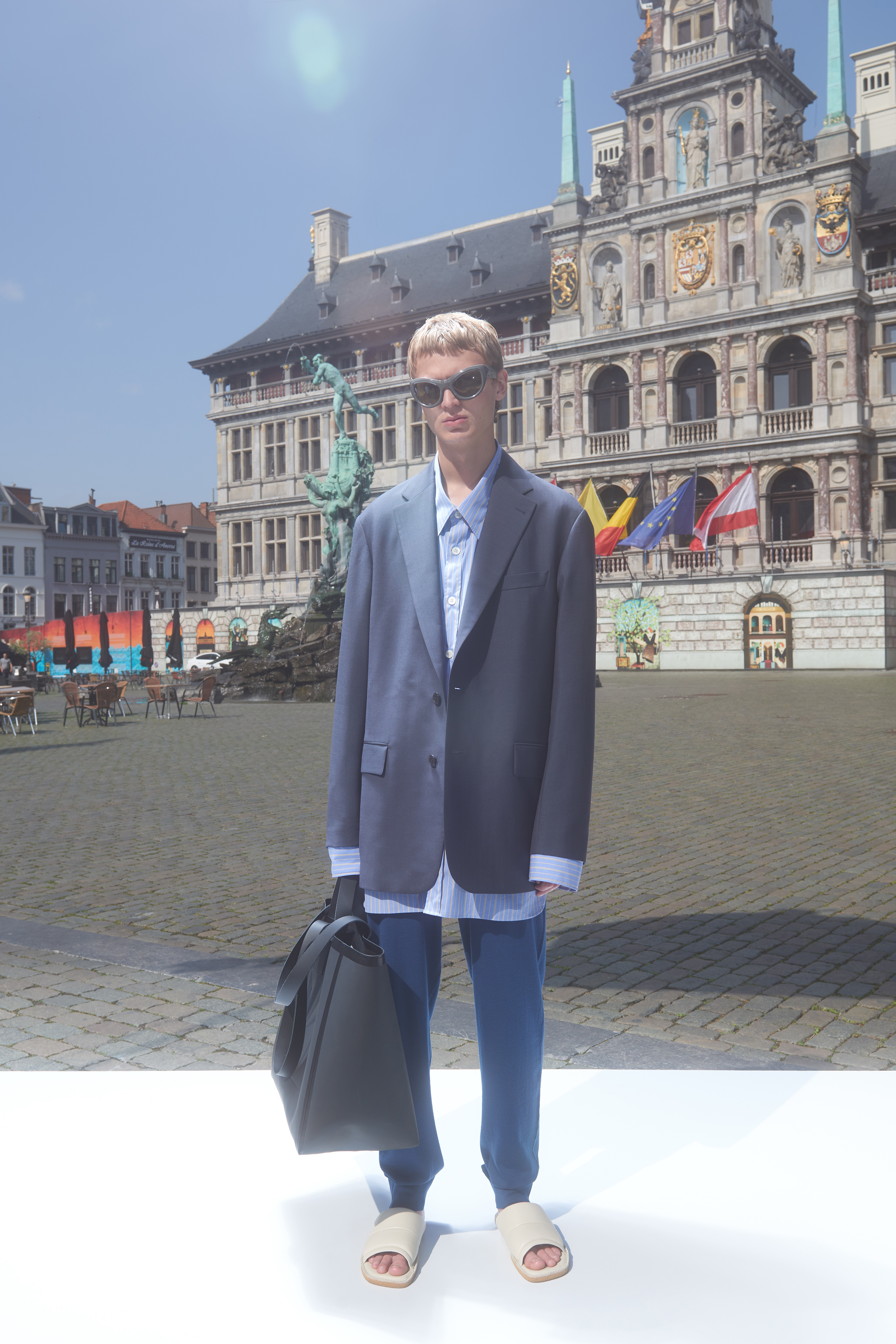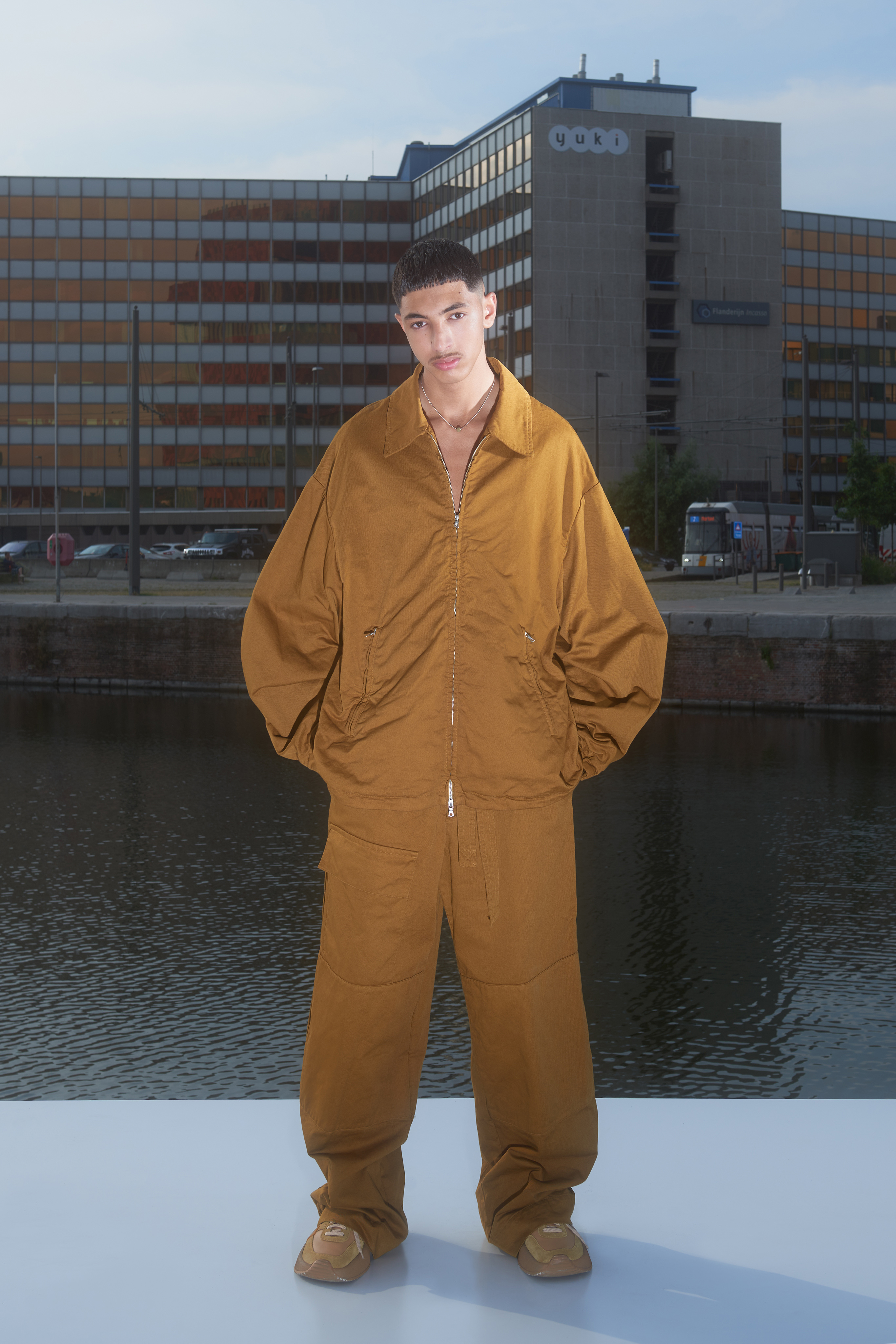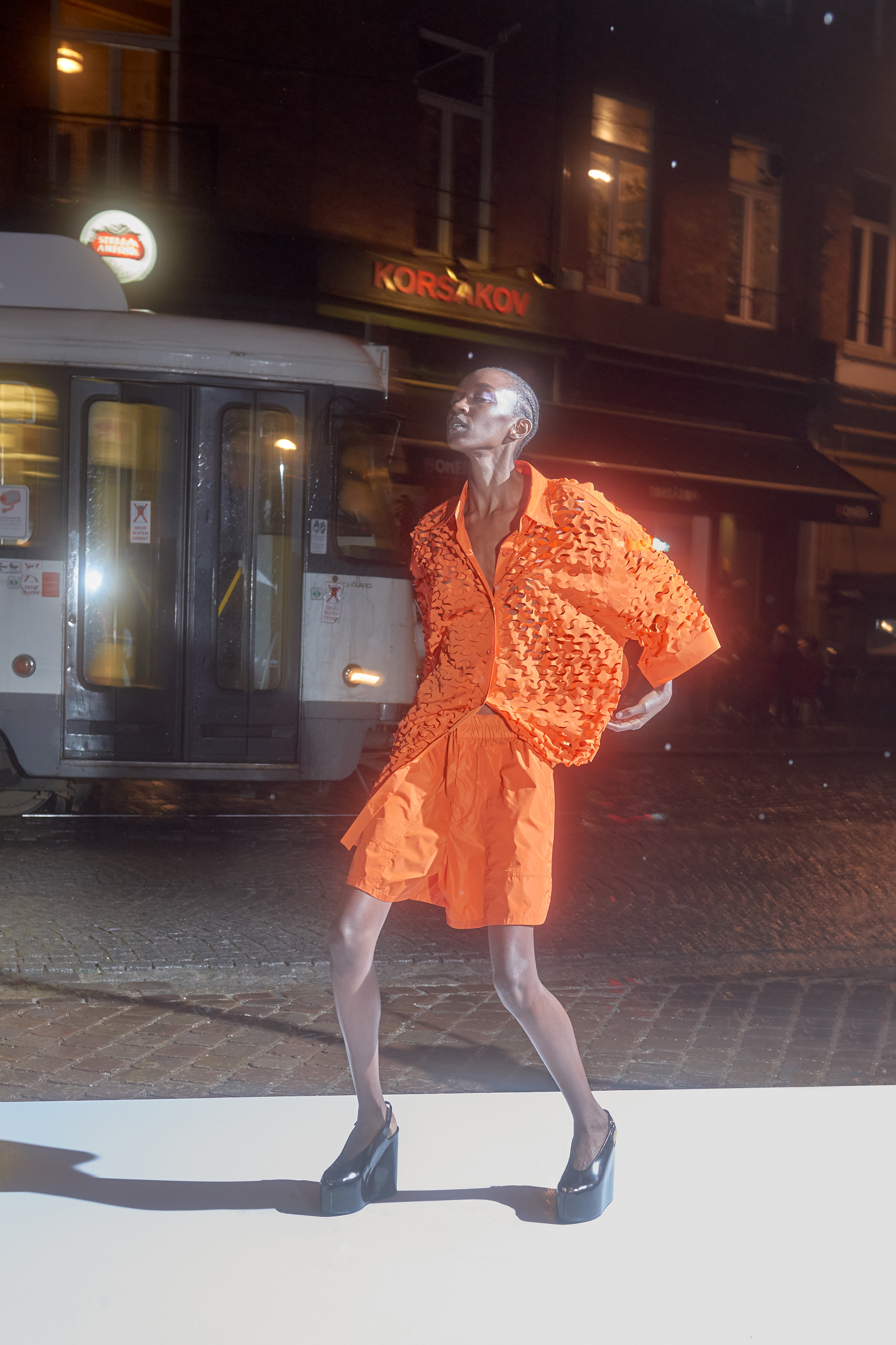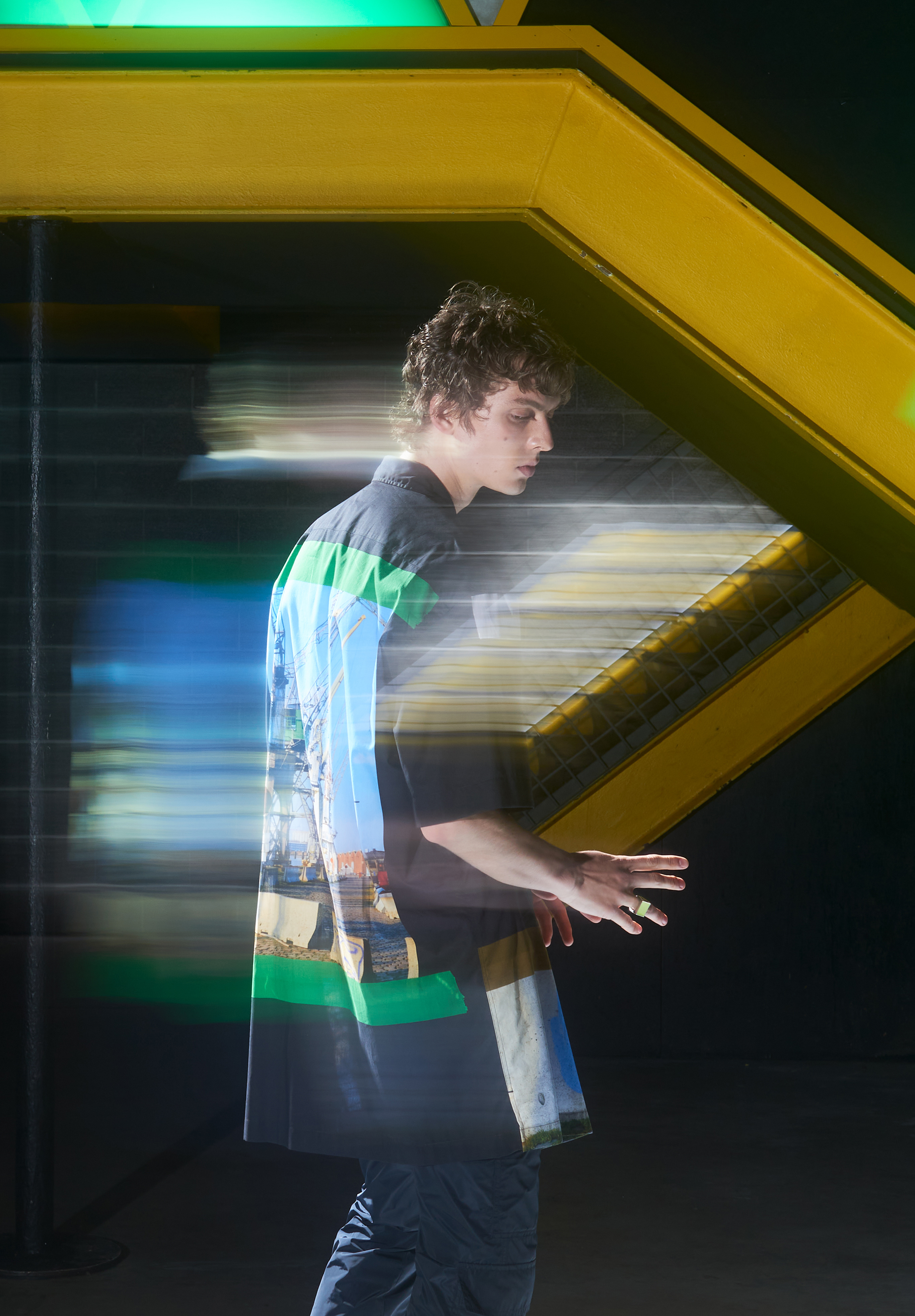 Tagged: