Watch the raunchy new trailer for the Pam & Tommy sex tape series
Here's when you can start streaming the future hit TV show on the life and marriage of Pamela Anderson and Tommy Lee.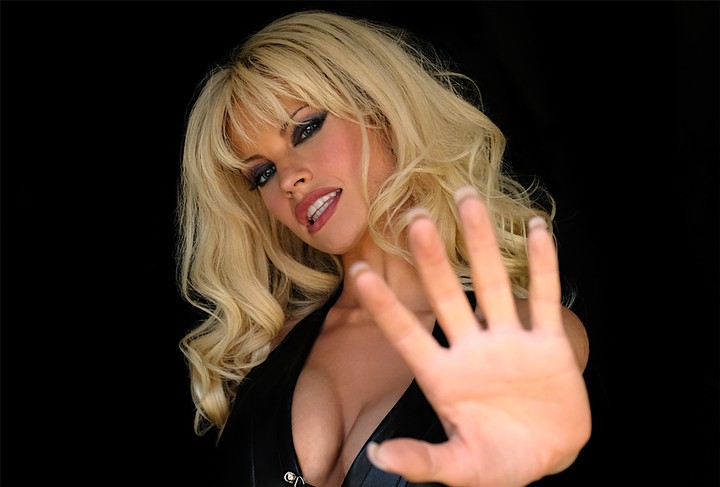 Image courtesy of Hulu
We love chaos, and no couple created more of it than Pamela Anderson and Tommy Lee in the 1990s. The Baywatch star and Mötley Crüe drummer were very passionate about one another, so much so that they made the infamous sex tape that subsequently leaked, becoming the first "viral video" in celebrity history. Now, Hulu is making a TV show about it, simply called Pam & Tommy, due to start airing in early 2022.
We got our first look at the show's cast in full regalia as soon as shooting started on the series. Now there's a trailer too. We also know that it's produced by Seth Rogen and Annapurna Pictures, but what's the full plot of the show? When's it coming exactly? And who's been cast? Here's everything we know so far about Pam & Tommy.
What's the plot of Pam & Tommy?
Pam & Tommy will be an eight-episode odyssey through the life of the two stars, primarily set after their sex tape leaks but also exploring the context in which said tape came into the world. As Hulu puts it: the show "follows the story of their relationship going back to their whirlwind romance that started with them marrying after only knowing each other for 96 hours in 1995", adding that it's "a comedic limited series on the true story behind the release of the first-ever viral video in history".
Who plays Pamela Anderson and Tommy Lee in the Hulu series?
In what might be some of the most inspired casting of 2021, English actor Lily James — better known for appearing in period dramas and as a Disney princess — will play the far less proper, way cooler 90s Pamela Anderson in the show. Opposite her is Sebastian Stan as Tommy Lee who, fresh off a few years spent in the Marvel Universe, is putting down the weapons for a more carnal kind of aggression.
Who else is in the cast of Pam & Tommy?
The significant third in the ménage à trois is Rand, the man who stole and sold the sex tape in the first place. In the show, he'll be played by Seth Rogen.
Other actors appearing in the show? Nick Offerman, who played Ron Swanson in Parks and Recreation is set to appear in every episode as an unconfirmed character. Meanwhile, Taylor Schilling, of Orange Is the New Black, will play a character called Erica. Her character's backstory is not immediately apparent, but it seems she'll play Rand's wife.
And who's directing and writing Pam & Tommy?
The creative team behind the show has shifted somewhat. Originally, back in 2018, James Franco was set to produce and star in the show, but following allegations of sexual misconduct during his awards run for The Disaster Artist, he stepped back from the project. Seth Rogen remains as a producer alongside his long-time collaborator Evan Goldberg. Annapurna Pictures — known as the go-to producer for cool filmmakers like Harmony Korine, Spike Jonze and Barry Jenkins — are heading up production through their television branch.
The miniseries has been written by Rob Siegel, who wrote the script for Darren Aronofsky's The Wrestler, while the directorial duties have been assumed by Craig Gillespie, who directed I, Tonya and Cruella.
Have Pamela Anderson and Tommy Lee approved the series?
Pam & Tommy has not been co-signed by Pamela Anderson and Tommy Lee themselves, but apparently Pamela was made aware of Lily James' casting when it was first fielded, before being formally announced in December 2020.
Are there photos from the set?
Yes! We've got our first look at Lily's transformation into Pamela, Sebastian as Tommy, and Seth as sex-tape-stealer Rand in these on-set photos, with internet folk and tabloids up in arms about Lily's new look in particular. See them below.
What is Pam & Tommy's release date?
Good news! Disney+ have announced that the first three episodes of Pam & Tommy will drop on the streaming platform under their Star banner on 2 February 2022. Keep an eye out here for more details on when the subsequent episodes will arrive!
Follow i-D on Instagram and TikTok for more TV and streaming news.
Tagged: