Photograph by Xavier Avery
Aaron Rose Philip on manifesting the future of Black creativity
The model, artist and photographer made history when she walked the Moschino runway in her chair this season. She's also the first creative we're spotlighting from the BTF100, debuting today.
Photograph by Xavier Avery
The BTF100 is list of Black creatives, artists, and tastemakers who are globally disrupting the art and media landscape. These individuals, co-curated by the teams at both Blacktag and i-D, sit across multiple disciplines, industries, and spaces, unapologetically defying stereotypes and clashing traditions to make space for new ideals.
Each week, for the next four weeks, we'll be dropping 25 names from the list alongside special features delving deeper into what it means to centre, celebrate, and create equity for Black voices. Head over to the BTF100 microsite for the full list!
Nearly four years ago, Aaron Rose Philip tweeted a proclamation that would soon become prophecy:
"honestly when i get scouted/discovered by a modeling agency it's OVER for y'all! by y'all i mean the WORLD! it's real inclusivity/diversity hours folks, get into it!"
Though the fashion industry might not have seen it coming, the following year Aaron Rose would become the first Black, transgender, and physically disabled model to be represented by a major modelling agency. Since then, she's become a frequent collaborator with designers like Marc Jacobs and Collina Strada. This past New York Fashion Week, she manifested another legendary first when she debuted for Moschino, walking the runway using her wheelchair.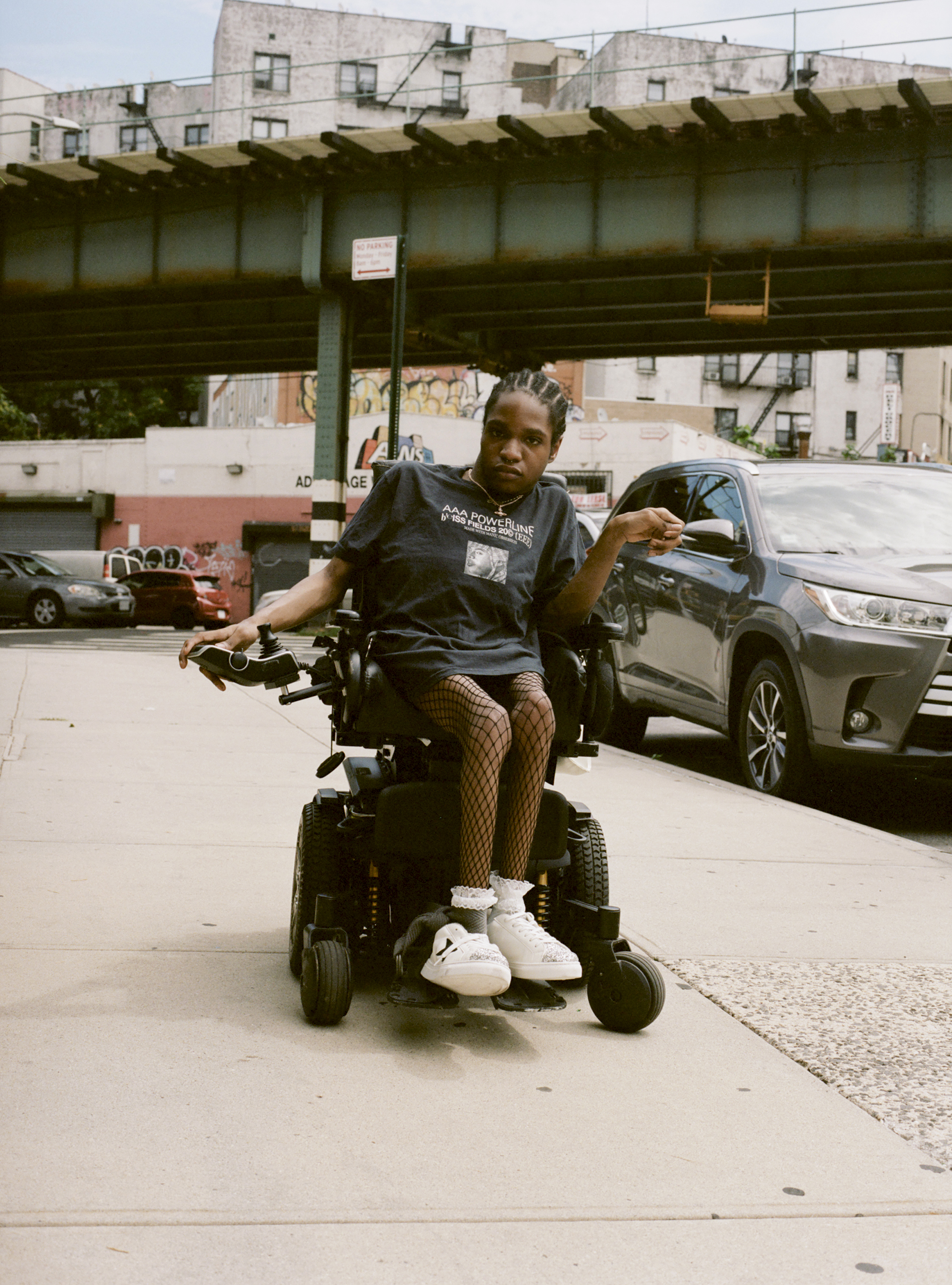 As a Black creator and artist, how do you hope to impact culture?
I work primarily as a model. But also being an artist and photographer, I have mostly always been out to make art that resonates with my perception of what digital art, photo, and aesthetics can be. If my art was to ever impact culture, I really just want to show that individuality is important.
How would you describe Black culture's influence on popular culture?
Black culture's influence on popular culture is THE influence on popular culture.
What nuances or tensions are you finding as you navigate the creative landscape as a Black Creator?
Navigating the creative landscape as a black artist has been interesting being that I've never really thought to make art for anyone but myself. In that sense I feel like I have some freedom creatively for sure. It can be tough to garner an audience that does actively consume and showcase your work though.
What ground is left to cover in representing voices like yours in the arts and in media?
At large I can definitely say that trans, disabled and/or Black artists do in fact deserve more visibility and to be tangibly compensated when they are commissioned by big clients for their time, work and effort — and that does not happen a lot.
From racial-driven biases to Black creators written out of trends, what work do traditional content platforms need to do to better support Black creativity?
If platforms want to support Black creativity, give Black people the control, the microphone, the time, the space and the funds to make a vision happen to its fullest.
What purpose, or force, drives you to create your work?
The purpose [driving me] to create my work is happiness, because my art makes me happy.
Looking towards the future, how will you define success in your field?
In the future, I'll define success in my field by seeing Black artists, especially those who are trans and/or disabled be showcased and prioritised for the work that they make in the art field.
What does the community you're a part of mean to you and how do you want to give back to it?
The communities I'm a part of are where I'm able to come into myself and feel as if I belong somewhere. I want to and I try to give back to my communities in tangible modes of support - whether it's mutual aid or uplifting other talents.
Which peers do you look to for guidance and inspiration?
The peers that I look to for guidance and inspiration are mostly just my close family and friends.