Photography Deirdre Lewis
Lana Jay Lackey puts her own spin on Ralph Lauren's all-American uniform
The LA-based stylist speaks to the Polo's versatility in five subversive looks.
Photography Deirdre Lewis
Lana Jay Lackey is lost in a reverie of the Del Mar Thoroughbred Club. The racetrack "where the turf meets the surf" and where, in her youth, she'd cheer on the silken race horses while coveting her own. She'd ride the ferris wheel to the very top, to catch a pristine view of the Pacific Ocean and a sea of kids dressed in polos to match their dads. "My first memory of Ralph Lauren is going to the racetrack," she recalls.
The LA-based stylist grew up in San Diego, a beach town where casualwear was synonymous with board shorts, and formalwear, the Polo. As a child, Lana spent her summers in the ocean, paddling off-shore to float in the waves and watch the surfers. She attended a private school with a coastline view. There, she shirked the strict uniform guidelines, pairing the requisite Polo with trousers rather than the recommended skirt.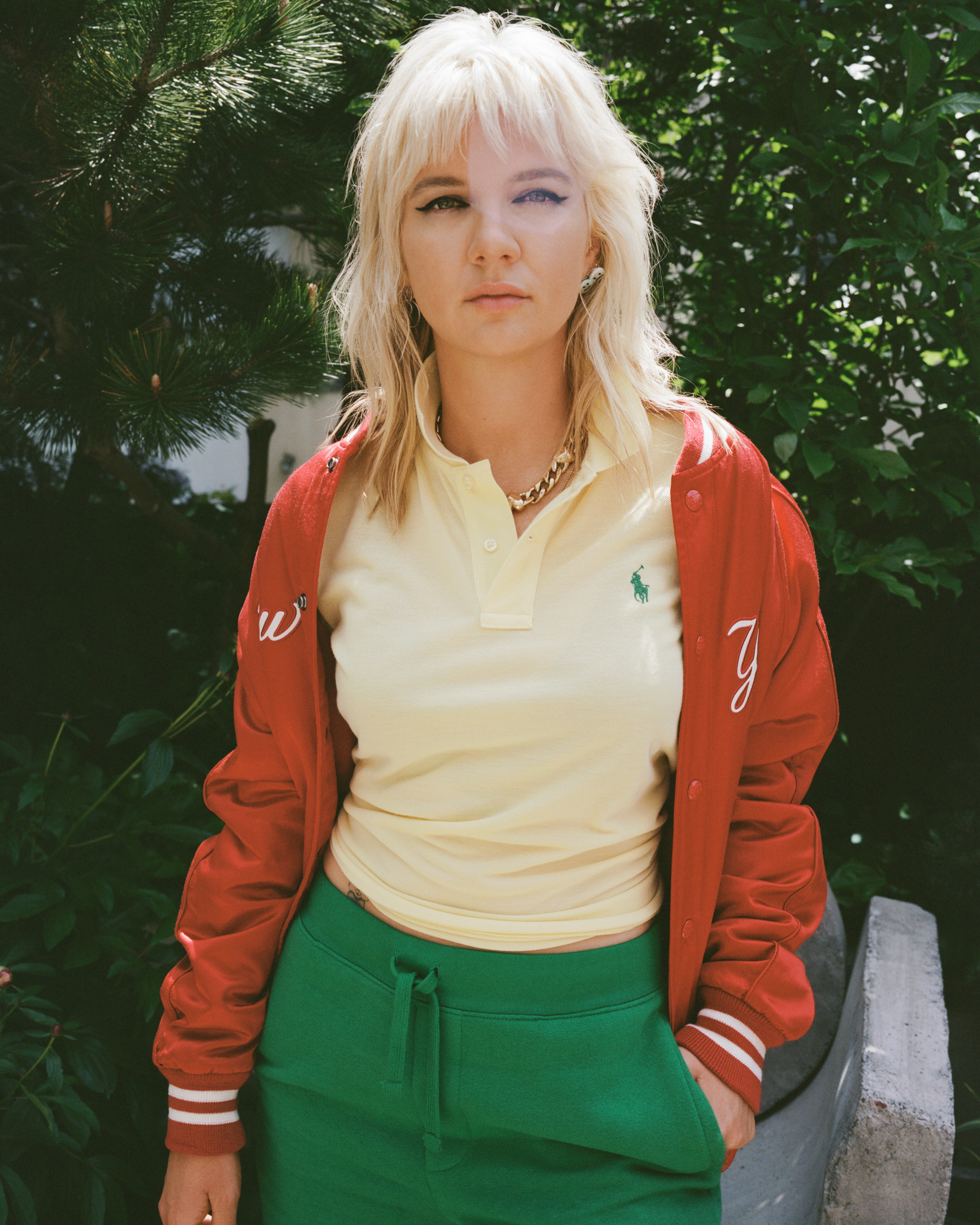 After elementary school, she left San Diego for a stint in Portland, where she fell into the punk scene of the early aughts. It was the renaissance of the thrift store and the film camera. When her friends started picking up photography, Lana became the de facto "costumier," in her own words. From there, she moved to New York City with her now-husband, photographer Tyler Kohlkoff, to pursue a career as a stylist. In the beginning, the duo shot editorials from their bedroom, Lana self-styling looks from her own wardrobe, which she describes as an archive. "I've always collected vintage and I really love American-born brands," she says. In addition to Ralph Lauren, her personal collection includes one-of-a-kind flea market finds and loads of punk-goth gear from cult 90s labels.
From Portland to New York, Lana's come a long way since the Del Mar Racetrack. Spiritually, however, much has remained the same. Today, she's crafting subversive looks for i-D and Rick Owens, and spearheading anti-establishment fashion magazine Sedition alongside her partner Tyler. In her work and life, she still deals in uniforms. Now, however, she's making her own rules. Lana describes her approach to styling as "cinematic", likening her process to that of drafting a film script. "Dreaming up a character," imagining a day in their life; beginning with an archetype and fleshing out the idiosyncrasies and contradictions that make them come off the page -- or the photograph.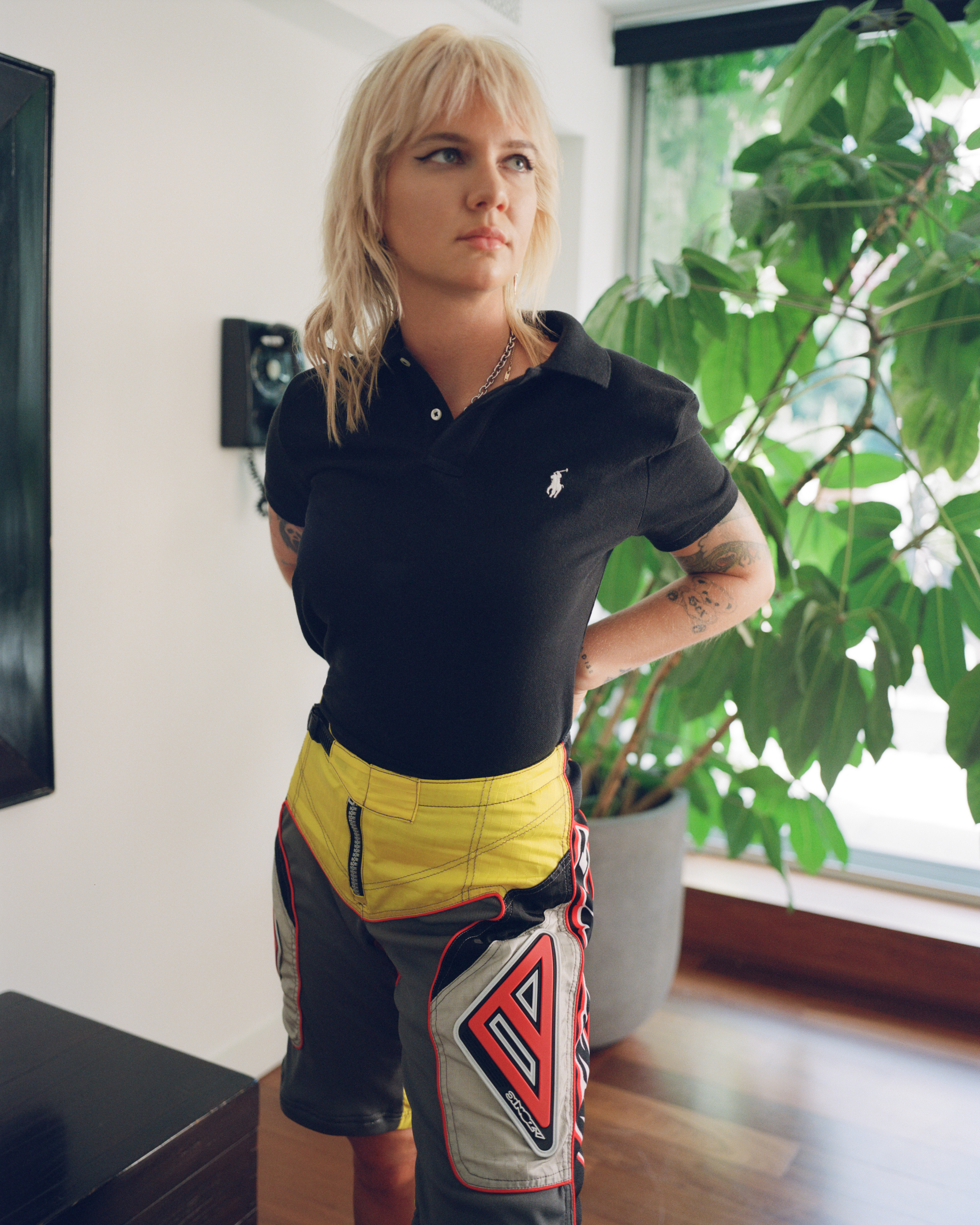 Lana traces her fascination with fashion's archetypes back to her school uniform days and beyond. "I'm inspired by the kids that all dress the same or are in their own worlds," she says. She points to Japan's Gothic Lolitas as an example, but also to her own youth and Polo Ralph Lauren. "It's America's uniform," she says. Since debuting in 1972, the Polo shirt has evolved to become an icon of American style, one that spans both pop and subcultures from coast to coast. "The Polo shirt connects people," Lana continues. "You could be on the tennis court or be at an underground punk show and be wearing the same shirt; you could come from different worlds but all come together in this easy, versatile piece."
Of course, Polo is an enduring icon of prep. "Polo makes me think of sport, it makes me think of sweat, it makes me think of football," Lana says, recalling her high school sports teams, outfitted in Polo. "I wore a polo in my middle school picture. I added some music pins to it. The thought that I could wear the same shirt as a football player but be in the emo music scene was exciting. It felt bad."
In styling out this very shoot with i-D and Polo Ralph Lauren, Lana got to revisit the uniforms of her own life -- real or imagined. "With five different looks, I get to play into five different characters, which I kind of have in my style, already," she says. Lana's personal style is as eclectic as her work, pulling signifiers and references from the different spheres she's occupied throughout her life.
"I've always wanted to be a horse girl," Lana says, in reference to a full jockey get-up with riding boots and Polo. It's an homage to Del Mar, of course. Elsewhere, she points to a tennis skirted outfit that's a grown up version of her schoolgirl uniform: a blush polo topped with not-so-prim pearls. "We were three minutes from the beach. I remember on picture day when we'd all dress up, we'd wear a polo. It's a T-shirt with a collar, an elevated T-shirt."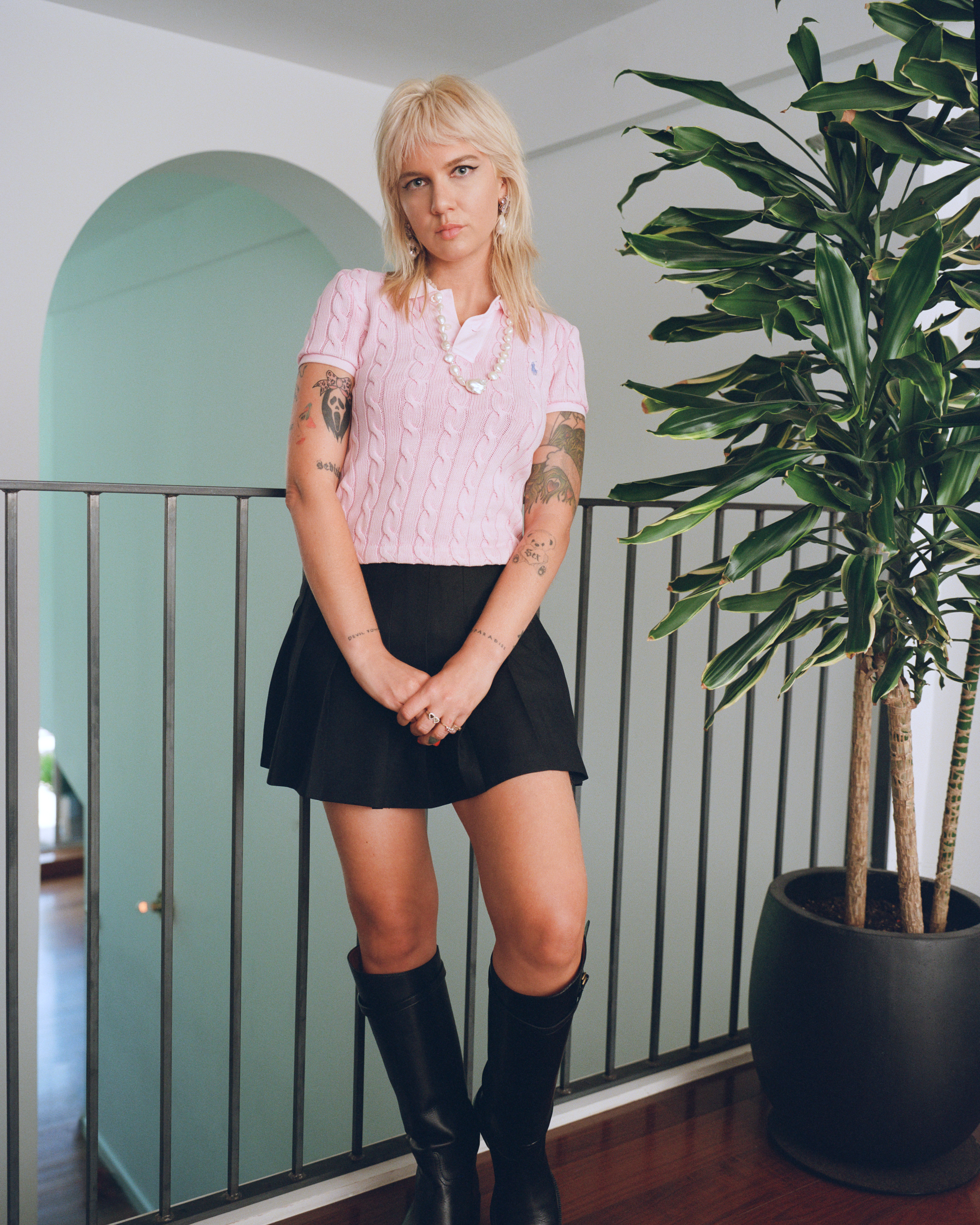 Lastly, Lana looks at one of her favourite outfits from the shoot: a pair of flea market motocross pants, chopped into beach-ready shorts and paired with a polo in her preferred obsidian colourway. "It's kind of preppy upstairs but downstairs, it's more of a hard, rock n roll," she says. "I like that the Polo shirt is versatile. It's really a piece you can shape your look around. I don't feel like I'm stepping into another person's outfit."
Thinking of the moto-Polo outfit, Lana slips into another reverie. Dreaming up the movie script ending behind the look, she trails off: "It makes me think of the desert, Palm Springs and Joshua tree, riding in the desert at sunset on a quad…" After all, the American dream needs an all-American uniform and one need not look further than Polo Ralph Lauren.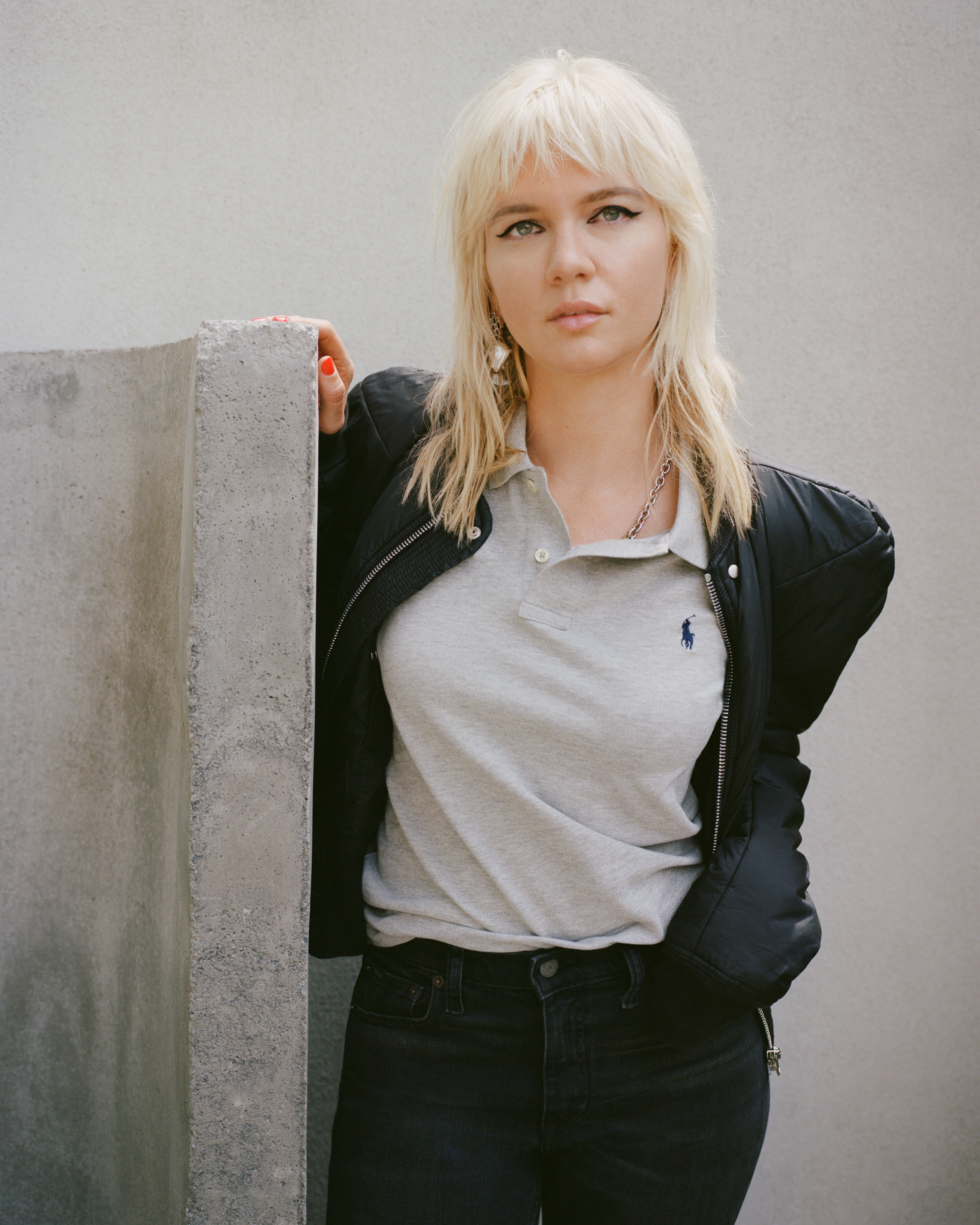 The Polo Shirt tells a story of who you are. From your favorite memory to how you style it, tell us using #MyPoloShirtStory.
Credits
---
Photography Deirdre Lewis
Production Shelby Bryant
Sr. Post Supervisor Matt Santora
Branded Creative Darragh Dandurand
Marketing Managers Cate Jensen and Charlotte Jenkins
Production Leads Michael May and Randy Stulberg
Casting Producer Sophie Litow
Tagged: