Model photos courtesy of IMAXtree
We're all in our slut (non-practicing) era
In 2022, being a slut is not about your body count. It's an aesthetic, a state of mind, a way of being.
Model photos courtesy of IMAXtree
This time last year, fashion promised us that SS22 was going to be the sexiest yet. In reality, while some of us have instead resorted to our most base selves á la feral girl summer, others have adopted a thotty aesthetic, embracing sexuality in our clothing and pop culture consumption, though rarely act on our horniness IRL. We're in our slut (non-practicing) era.
The phrase slut (non-practicing) has been cropping up on the internet more and more recently, along with slut in theory and celibate slut, as a somewhat self-deprecating, somewhat empowering term. The slut (non-practicing) is those of us who identify as Maddy in Euphoria when in reality we're Faye; constantly dressed in cheek-scraping shorts just to lounge around and watch Netflix in, crisp-dust coating our Heaven baby tee. Our jacket is always only half on, hanging from our arms like a shawl, as if we're sitting in the VIP section of a club, sipping on a pornstar waiting to be hit on, and not on the tube on the way to a house-plant market.
"I'm in my slut era," we declare, looking at ourselves in the mirror wearing full Coperni, Lady Gaga's "Sexxx Dreams" playing in the background, as if the condoms in our bedside table drawer didn't expire three months ago. Our lingerie collections, courtesy of a Savage X Fenty subscription, have only ever seen the light of day via thirst pics on our green circle story. We can stay up for hours texting someone lyrical erotica that would win a Pulitzer if it ever left our DMs, but the moment our digital lover says "so, when are we going to make this happen?" we panic and ghost. The slut (non-practicing) is far more turned on by knowing people want to have sex with them, than the thought of actually having sex. Ryan Gosling's Ken in Barbie (2023) is a slut (non-practicing) for sure.
The reclamation of the term slut is nothing new. Back in 2011, the first ever SlutWalk took place, a march in Toronto, after a police officer said "women should avoid dressing like sluts" to avoid sexual assault. In response over 3,000 people, mainly young women, marched in "slutty" clothing in an event that would return year on year, with others taking place across Europe, Australia, Latin America, Asia and beyond. A SlutWalk festival organised by Amber Rose in LA was attended by Nicki Minaj and Blac Chyna. And while the term slut itself is associated with "promiscuity" and, by definition, means "someone who has many sexual partners", over the years it has become associated, by those who wield it as an insult, with clothing and appearance (and is highly impacted by gender, race and class) to the point where it could be used against mainly women regardless of whether they were celibate or not.
But along with the SlutWalk, a recent hyper-aestheticisation has started to turn the term from a derogatory insult into a culture. On Spotify endless playlists titled things like "slutty songs for hoes" and "whore anthems'' are filled with the music of Doja Cat, Kim Petras, Cupcakke, Megan Thee Stallion and Ariana Grande, with cover pics of Paris Hilton, Lady Gaga, Maddy Perez and Karen from Mean Girls. On TikTok, #sluttok has amassed millions of views and, while many of the videos are sex workers promoting their Onlyfans accounts, many others are simply showcasing their new slutty art, fashions, and even slutty book reccs.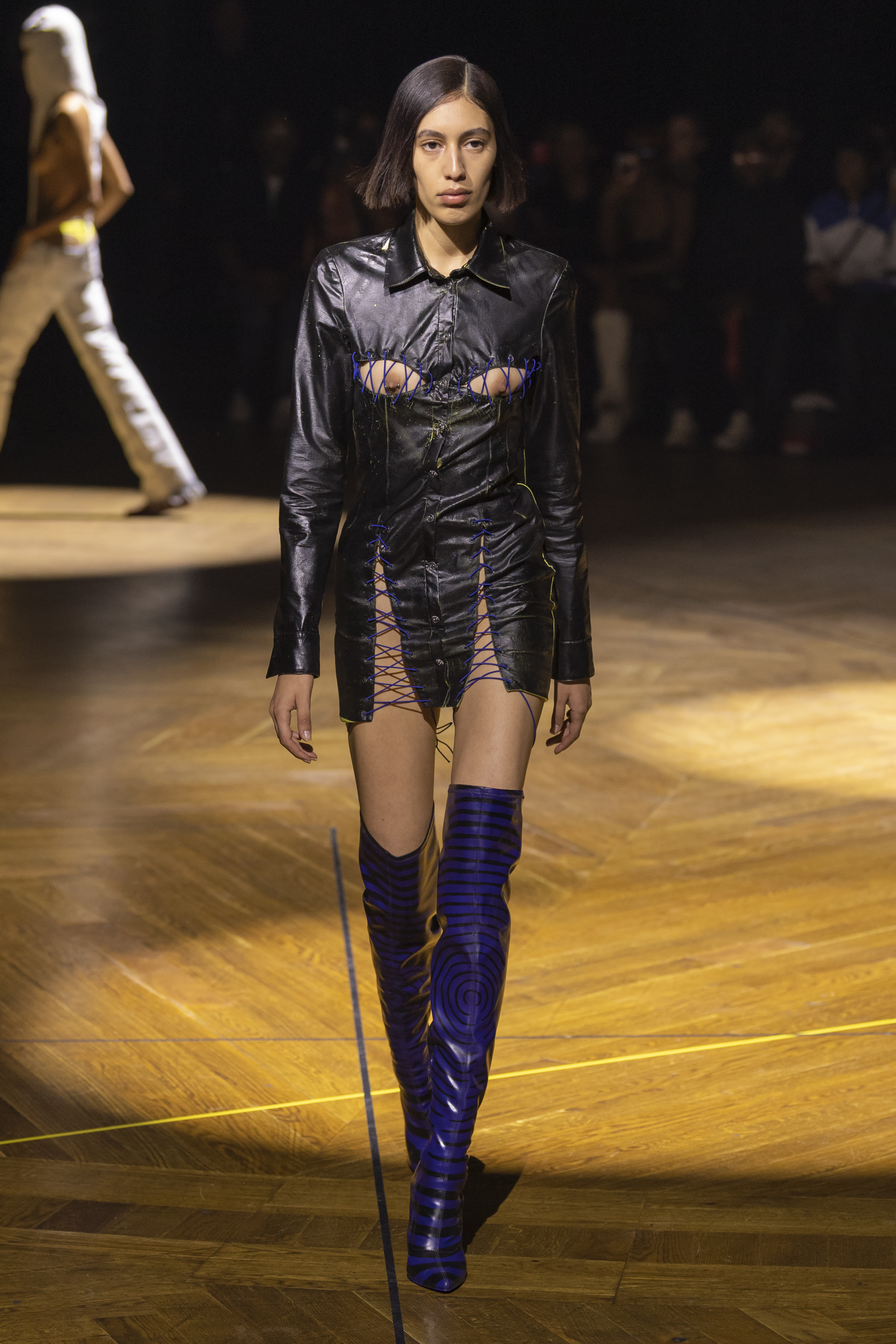 Fashion has also played a major role in crafting our slut-in-vibes-only era. Last year, in the first runway season outside of lockdown, fashion houses and labels announced that SS22 would be a season of sex with Miu Miu's hiked-up skirts and uber-cropped jumpers, y2k low-rise jeans and micro-skirts from Blumarine and men's briefs teasingly slashed á la LGN or pornified with ringlets courtesy of Ludovic de Saint Sernin. Meanwhile, in our current return to the age of chaotic celebrity culture, the it-girls of the 00s such as Paris Hilton and Megan Fox, who embraced sluttiness despite being derided for it at the time, are now having a renaissance, whilst icons like Julia Fox are stepping out to do their grocery shopping in underwear and making appearances in head to toe kinky Diesel leathers.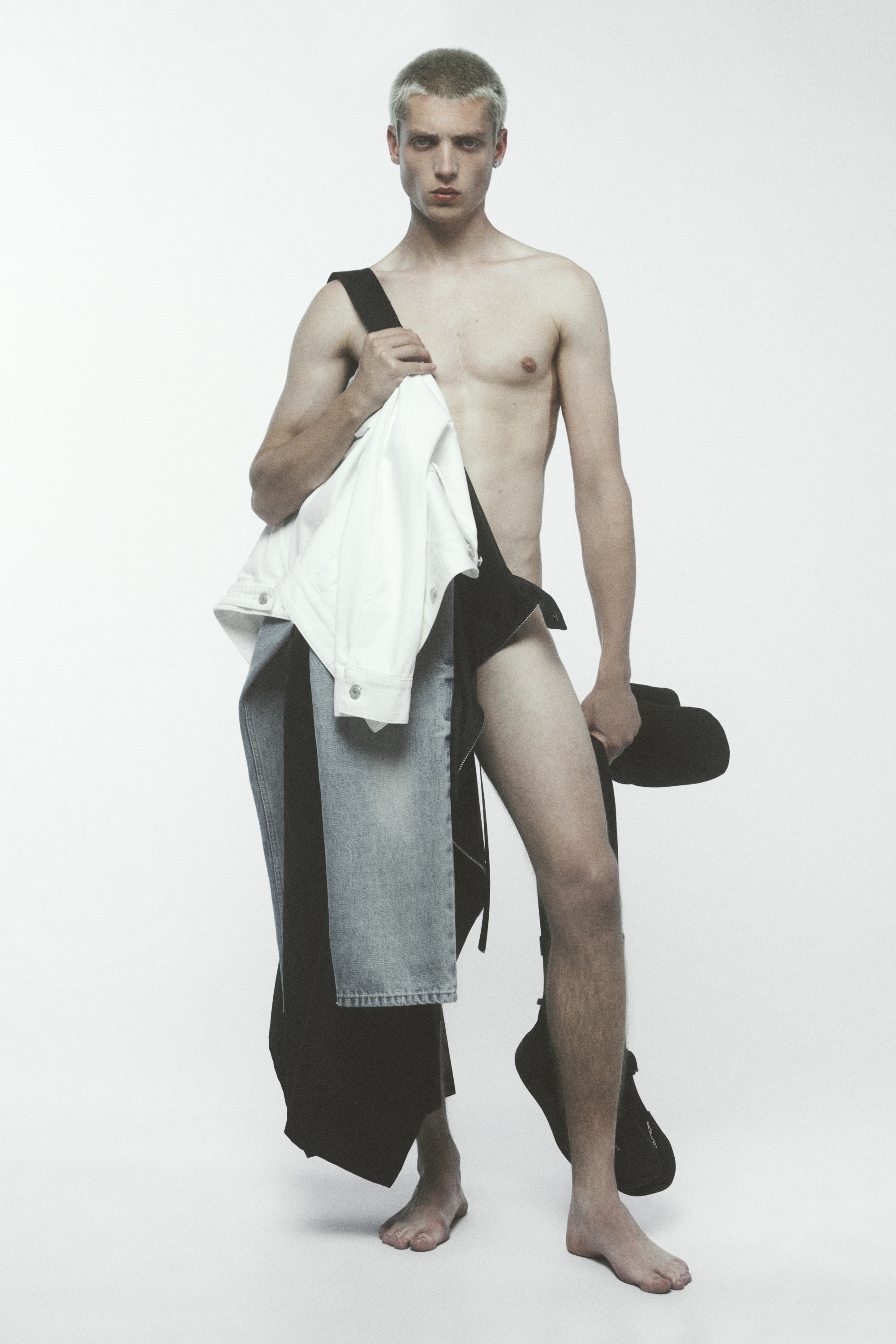 As the collections of SS23 begin to make their debut, it looks as though our dress sense isn't getting any less horny anytime soon. In her return to the runway, cult designer Mowalola's collection made a bank heist slutty, with nipples on show between rope-tied leathers and trousers so low they were topped with a tuft of pube. Y/project had dresses slit well below the navel, while Courréges had a male model completely nude, shoes in his hands and his modesty only intact via clothes slung over a bag hanging from his shoulder, as if he was kicked out of a hook-ups house before he could even get dressed again. Then there was Thom Browne who took the exposed waistband trend to new heights by replacing the usual boxer shorts peering out from garments with jockstraps. Whether we all will have pivoted to slut (practicing) in a year is unknown, but the slut aesthetic looks like it's not going anywhere.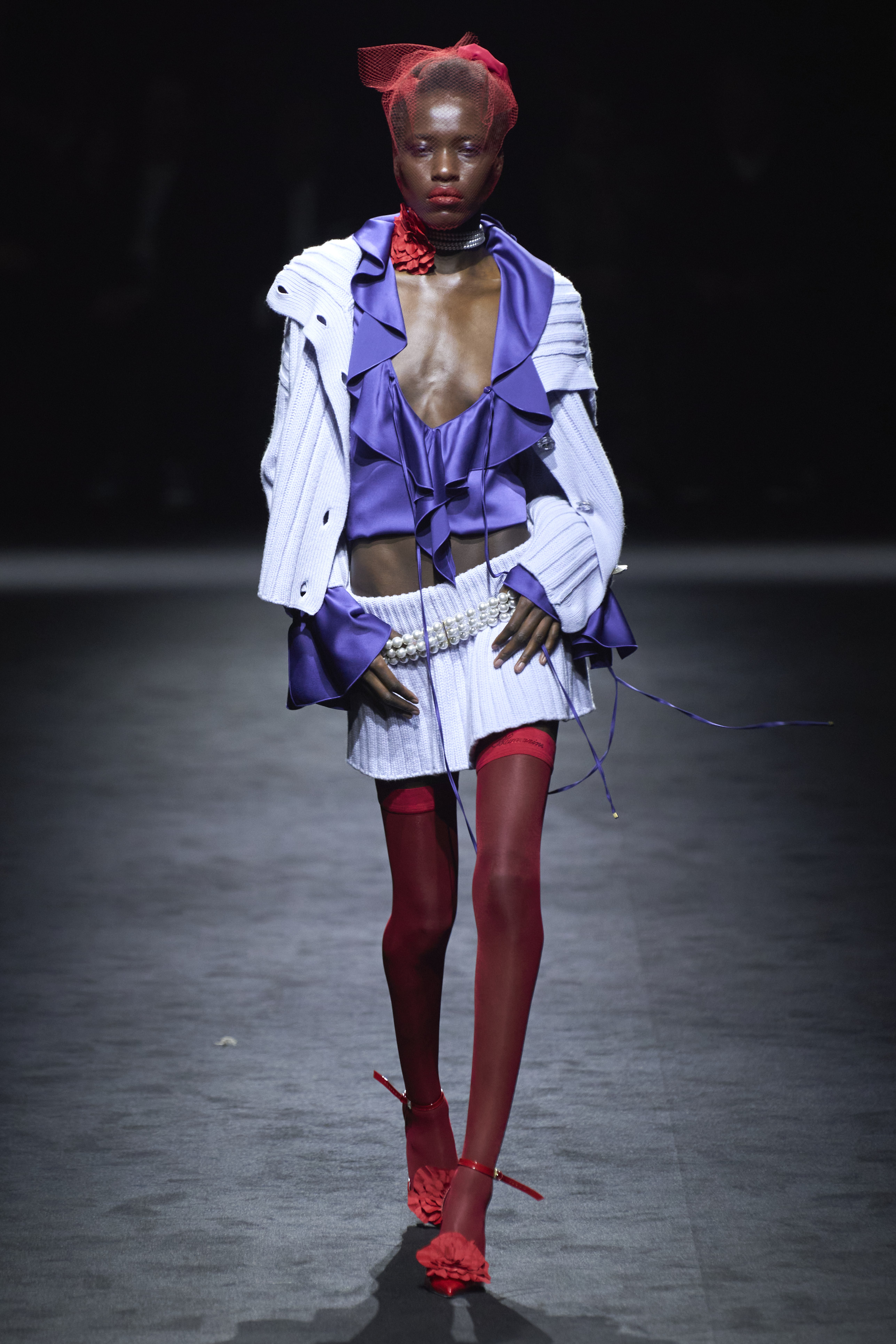 There's just something fun about our current slut (non-practicing) era. To be a slut-in-vibes-only is an ownership of a sexuality that is completely our own, expressed through the way we dress, the way we strut down the street whilst listening to Doja Cat, our horny bookstyling and thotty digital footprint. By boiling it down to a desirable style and aesthetic, it rejects the historical implication that sluttiness is a bad thing. To quote Lady Gaga in 2012 – during the promotion of her allegedly "semen-scented" fragrance Fame – "I have an interesting mind, but I still want to smell like a slut."