A guide to Frank Ocean's style evolution
As 'Channel Orange' celebrates its 10th birthday, we look back upon a decade of Frank Ocean's conversation-spurring looks.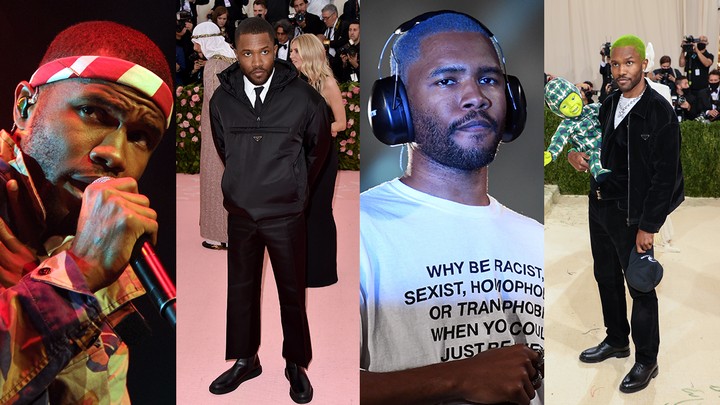 Frank Ocean's form of transgressive dressing looks simple at first. But each outfit, deep down, harbours a deep understanding of style. For the past decade, the musician and designer has been releasing solo music to a rare kind of unanimous critical acclaim; his artistry placing him high in the roster of modern legends. It only makes sense, then, that the fashion that goes alongside it be equally alluring.
From his early days as an Odd Future affiliate to his full length debut album, Channel Orange, which turns 10 this month, through to now, Frank's style and sound have been highly influential to fans and industry contemporaries alike. And, like most icons, his choices are varied and ever-changing. Over a decade of sporadic public appearances, birthday parties and on-stage looks, this is Frank Ocean's style evolution.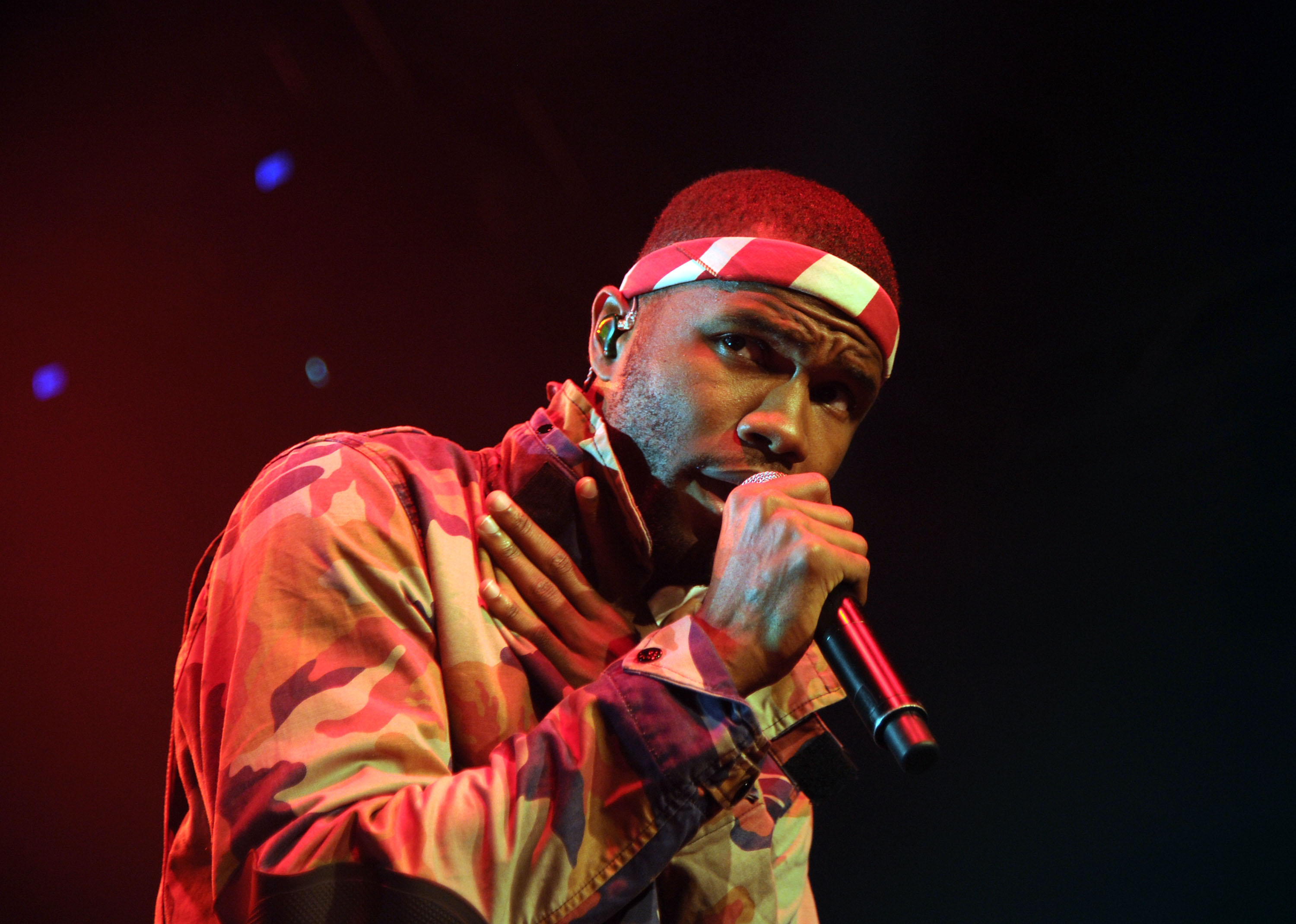 Rising Sun Bandana (2012)
Before he committed to Crayola-colored buzz cuts, Frank was rocking the same rolled-up bandana almost every day. The bandana features a Japanese rising sun, a symbol of the old Empire of Japan that has been co-opted by right-wing nationalists, and even equated with wearing a Nazi swastika or Confederate flag, though this was almost certainly not why Frank chose it. Rolled up, the pattern resembles an innocuous candy stripe. Nevertheless, Frank seems to have retired the accessory some time ago. HO
Chris Brown t-shirt (September 2013)
Perhaps the boldest of Frank's many t-shirt choices was a 2013 number that called out Chris Brown for assaulting his then-girlfriend Rihanna. The shirt featured a black-and-white photo of Chris's face with the caption "Wanted! For Domestic Violence." Chris's tendency towards aggression has been well documented — including by Frank, who had claimed a few months earlier that Chris jumped him after trying to steal his parking space. At the time he was still on probation for attacking Rihanna. HO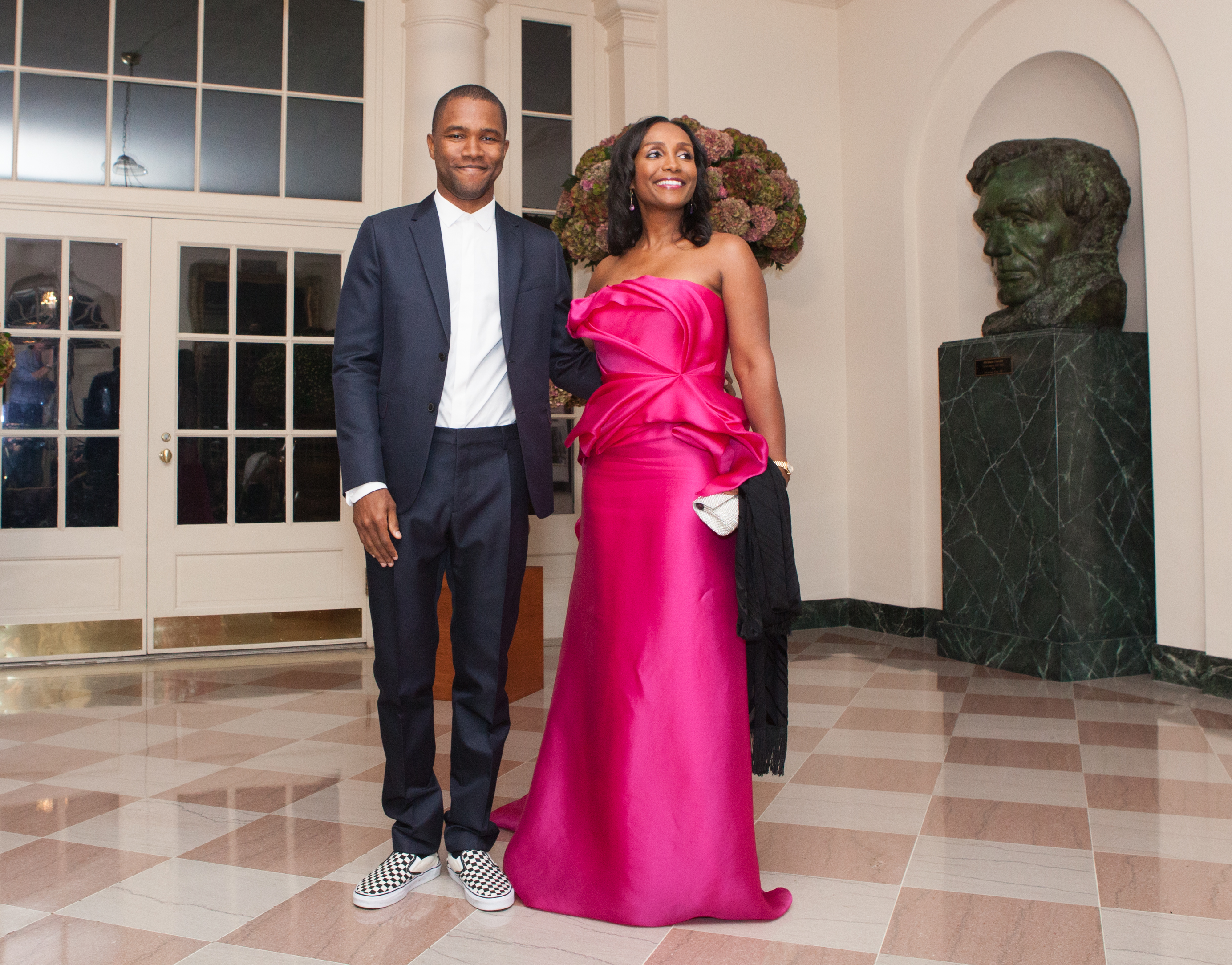 Vans at the White House (October 2016)
Frank had no profound reason for rocking up to Barack Obama's final White House state dinner wearing checkered Vans. "You can't think, you just have to do things," Frank explained matter-of-factly to reporters after confirming that this was indeed his first time wearing Vans to a White House state dinner. Incidentally, the spontaneous questioning session happened to be Frank's first interview in three years. HO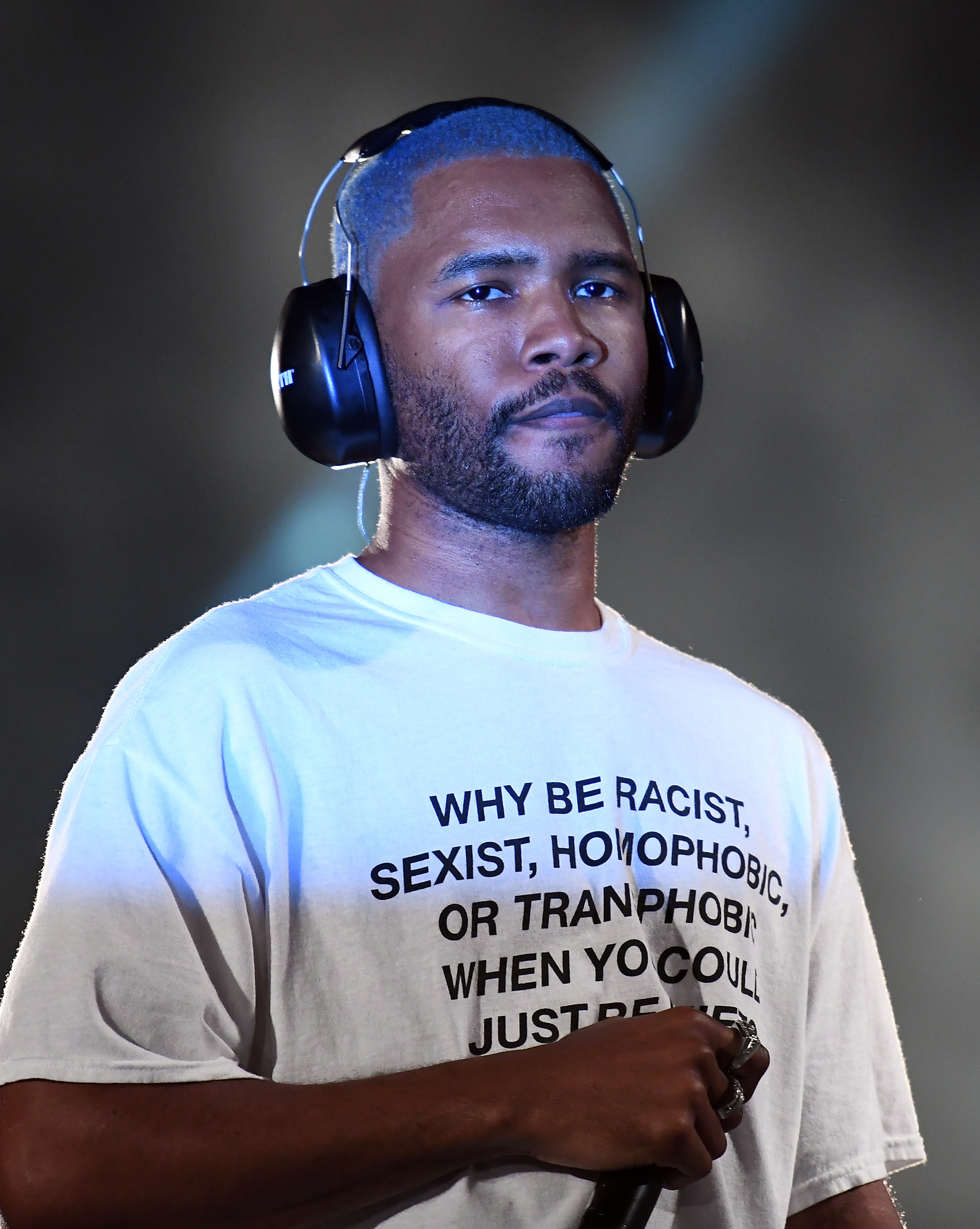 The "Why be racist…" t-shirt (July 2017)
As Frank took to the stage in support of Blonde, playing festivals across the US and Europe, this t-shirt – bearing the slogan 'Why be racist, sexist, homophobic, or transphobic when you could just be quiet?' – sent internet kids into a spin trying to find who was behind it. In the end, it was discovered that 18-year-old Kayla Robinson made it. Much like his Chris Brown t-shirt above, four years prior, it proved that Frank knows how to use his outfits as vehicles for wider statements on the world. DG
Glittery Gucci birthday leggings (October 2017)
Frank's Paris Is Burning-themed 30th was sheer opulence, and so were his pants. The bedazzled crystal mesh Gucci leggings he wore to see out his 20s are from Alessandro Michele's AW17 runway collection, and appeared in bodysuit form on Rihanna at Coachella. While Rih wore the look with jorts and a singlet, Frank paired his birthday pants with a fitted red top, calf-height boots, and dramatic Gucci pineapple sunglasses, before hitting the runway to face off against drag queen Gia Gunn. The normally reclusive birthday boy has long been inspired by ballroom culture. On last year's visual album Endless, he sampled ballroom legend Crystal LaBeija, and name-checked the House of LaBeija on A$AP Rocky's track "Raf." _HO
_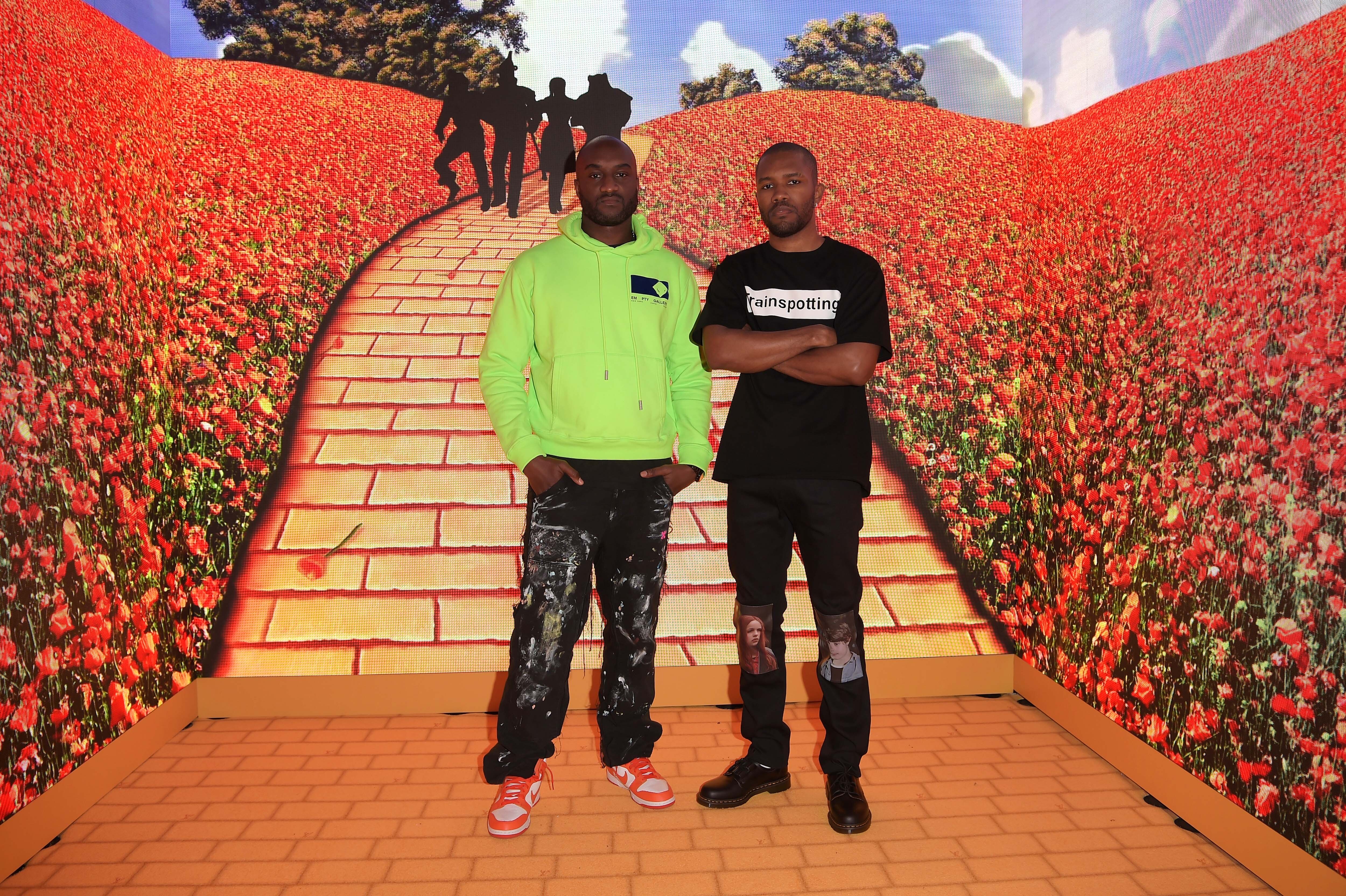 With Virgil (October 2018)
By the time 2018 came around, Frank had disappeared once again, effectively falling off the face of the earth while he worked on, well, whatever he's still working on today. There was only one particularly noteworthy appearance he made that year, in 2018 celebrating the launch of Virgil Abloh's Louis Vuitton menswear, a benchmark moment for a friend of his. At this event, he wore not LV, but jeans from Raf Simons' famed DRUGS collection and one of his iconic, highly sought-after Trainspotting t-shirts. DG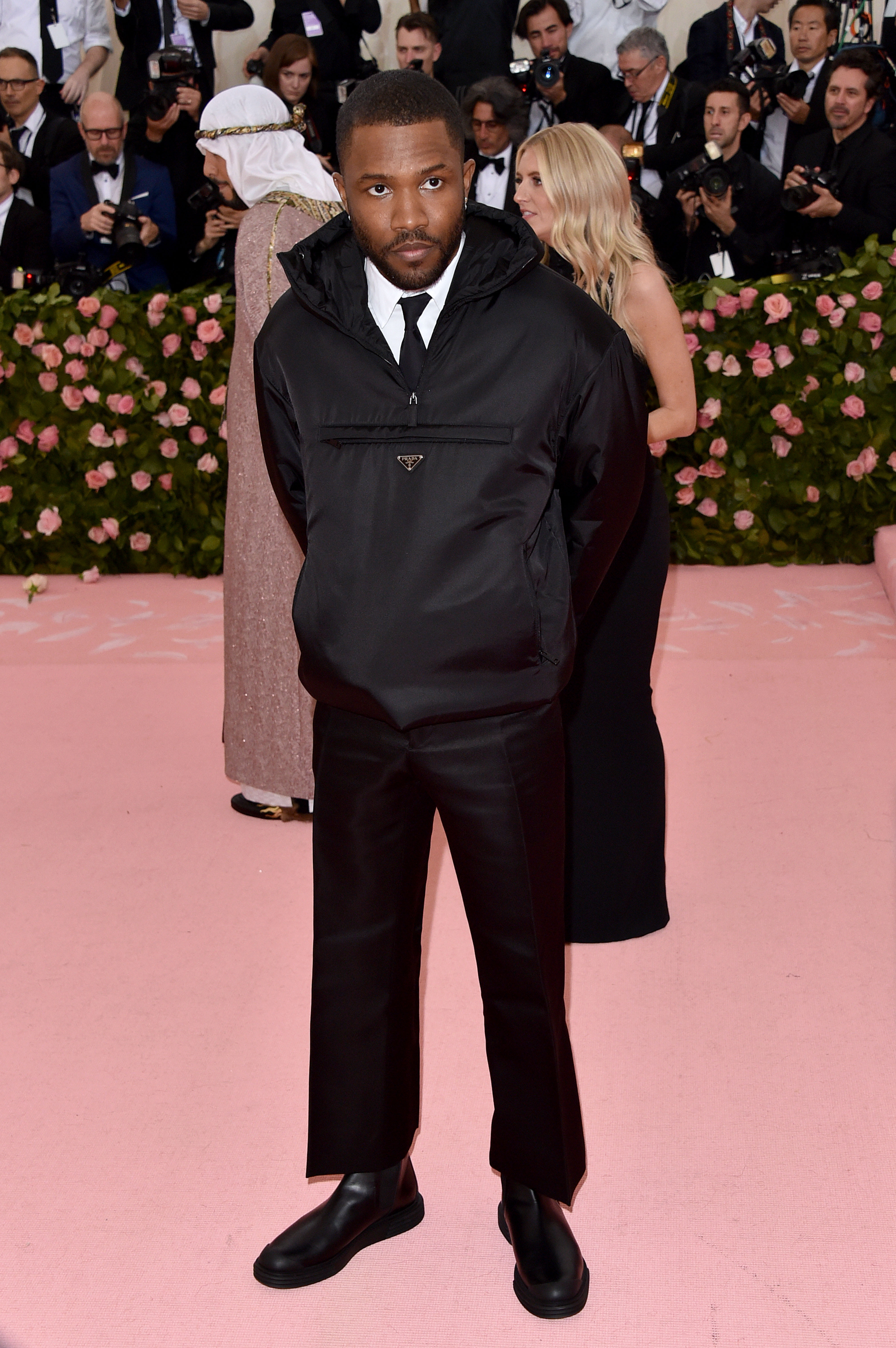 Met Gala (May 2019)
The 2019 Met Gala was famously themed 'Notes on Camp', an homage to Susan Sontag's literary dissection of the term. As such, stars arrived in part-garish, part-glitzy garb and ostentatiously walked the carpet. But then Frank Ocean arrived, camera in hand, wearing head-to-toe Prada in an outfit that seemed to refute the theme at every possible turn. He looked, as the internet said, like a valet attendant: black slacks, black jacket, shirt and tie. The idea was, you could argue, that going completely off theme was the best way to encompass 'camp', especially when you consider what he wore for his 30th birthday a couple years prior. Needless to say, he topped plenty of 'Best Dressed' lists. DG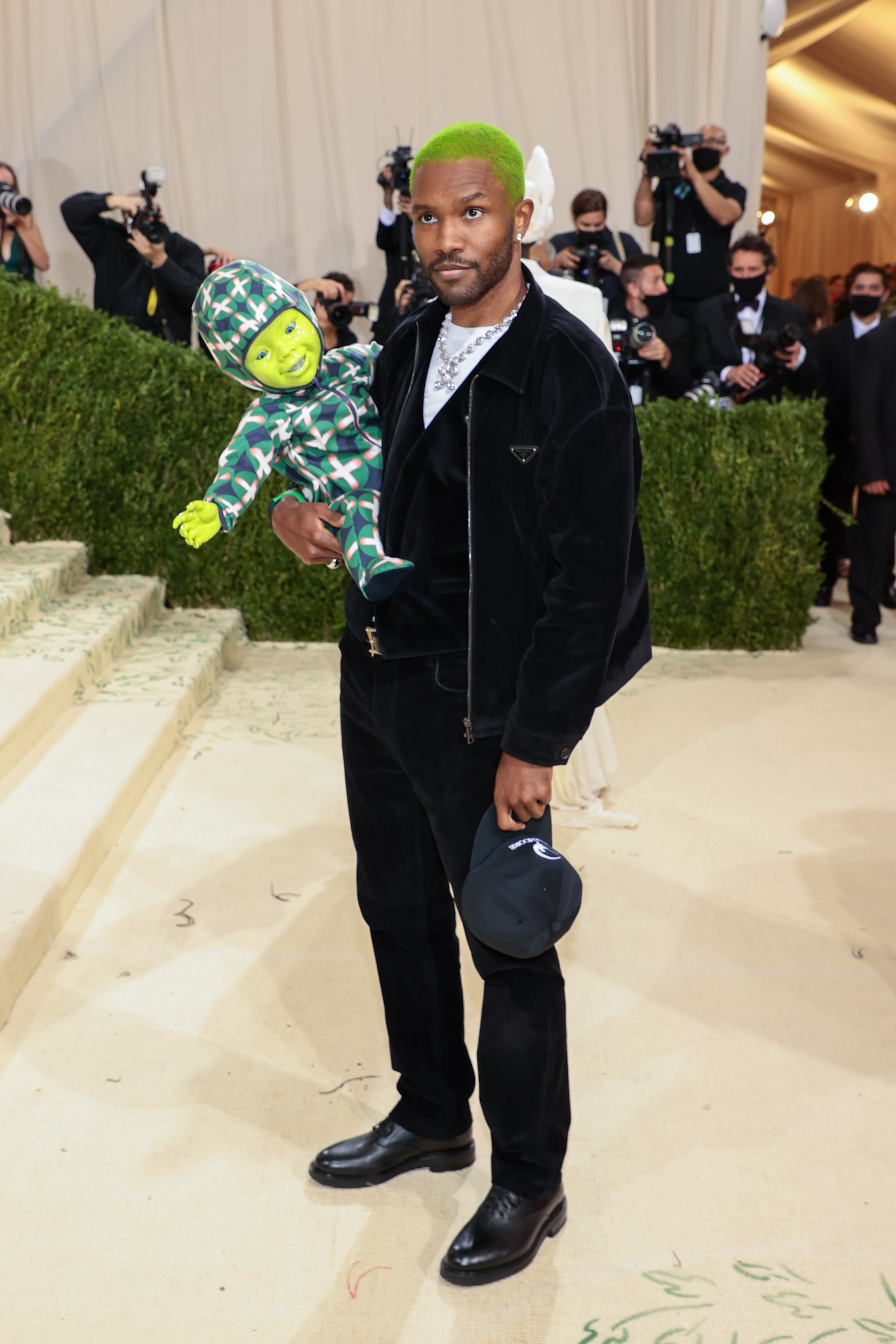 The Homer baby (September 2021)
Then, the pandemic came, and Frank – like most of us – spent the best part of two years off the grid. His red carpet silence was broken, though, with another Met Gala moment. As COVID moved the main event from May 2021 to September instead, Frank returned -- wearing Prada once again -- while also carrying a strange, animatronic green baby, who acted as a mascot for his new luxury jewellery brand, Homer. The theme of the evening was 'In America: A Lexicon of Fashion', and by placing groundbreaking technology at the fore -- alongside his homegrown luxury brand -- Frank once again absconded the obvious, and turned heads until the next time we see him in the flesh. DG
Follow i-D on Instagram and TikTok for more on Frank Ocean and fashion.
Tagged: