Maryam Nassir Zadeh touches down in Paris
The New York designer's new shop offers the brand's wardrobe staples and a chance to purchase her flea market finds from all around the world.
Photos co
Last summer, Maryam Nassir Zadeh realized that she was embarking on a new chapter of her life. The designer's namesake label, signature shop and even her personal ethos have shaped how people dress in New York over the last 15 years, but suddenly she was spending a lot of time abroad, specifically, at her showroom in Paris. It's located in a brightly-lit apartment where she spent weeks reflecting on her brand, her hopes for the future and her travels — collecting vintage jewelry, textiles, homewares and various treasures in flea markets across Italy, France, Greece and Istanbul, Turkey, which inspired her debut menswear collection in 2020. Naturally, Maryam decided it was time to open a new shop to bring MNZ's wardrobe staples to the city of light, alongside vintage finds from all around the world.
"I've talked about this before with you with the men's launch, but I had that idea for so long," Maryam says over tea at Hotel Grand Amour. "Sometimes dreams are on the back burner and it's so easy to be like, 'that's not going to happen.' But you just have to do it. I always thought a Paris store would be a dream."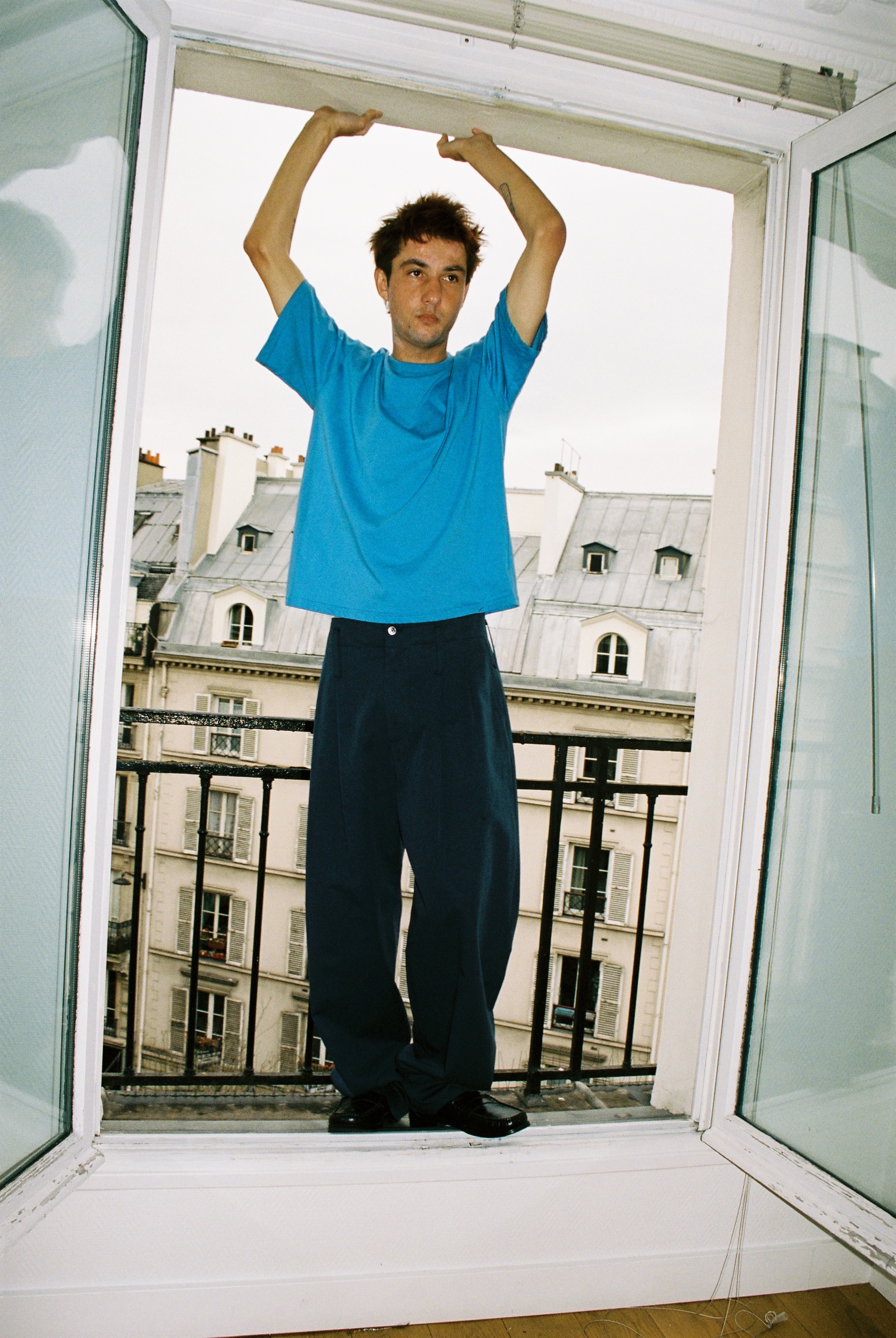 So, last week during Paris Fashion Week Men's, Maryam opened the doors to her second shop at 97 Rue Lafayette in the 10th arrondissement. Lining the walls are white shelves that mirror those in Maryam's downtown New York store — you know the ones — where she and her team artfully, and very sparsely, arrange silk scrunchies, leather belts and handmade bags, and glass jewels. The setup was inspired by her grandma's shop in Tehran in the mid-70s, where she would sell custom hats and treasures from Europe at a time when many people weren't traveling outside of Iran. With Maryam's own personal touch — she plans to be the sole curator of the shop's stock — and her unique collection of found goods, the Paris location takes this feeling that's so ingrained within the Maryam Nassir Zadeh brand one step further.
"As an artist, it's so important for me: the curation part," she says. "I think it really needs to be alive more within the business. Everything becomes such a routine as a designer, when I'm showing and when I'm not. For so long, with my New York store, my energy has been disconnected in a way. It's multi-brand and it's formulaic. I'm behind the team that styles it and I'm behind the merchandise because I helped buy it, but there's some things that don't have my essence, my touch — the vibe."
"Of course, everything [MNZ] is my creative vision," Maryam adds. "But with my fashion, in the end, it becomes everyone's thing. This is an exciting, really dear project to me because I feel like it's my sketch. It's my art project."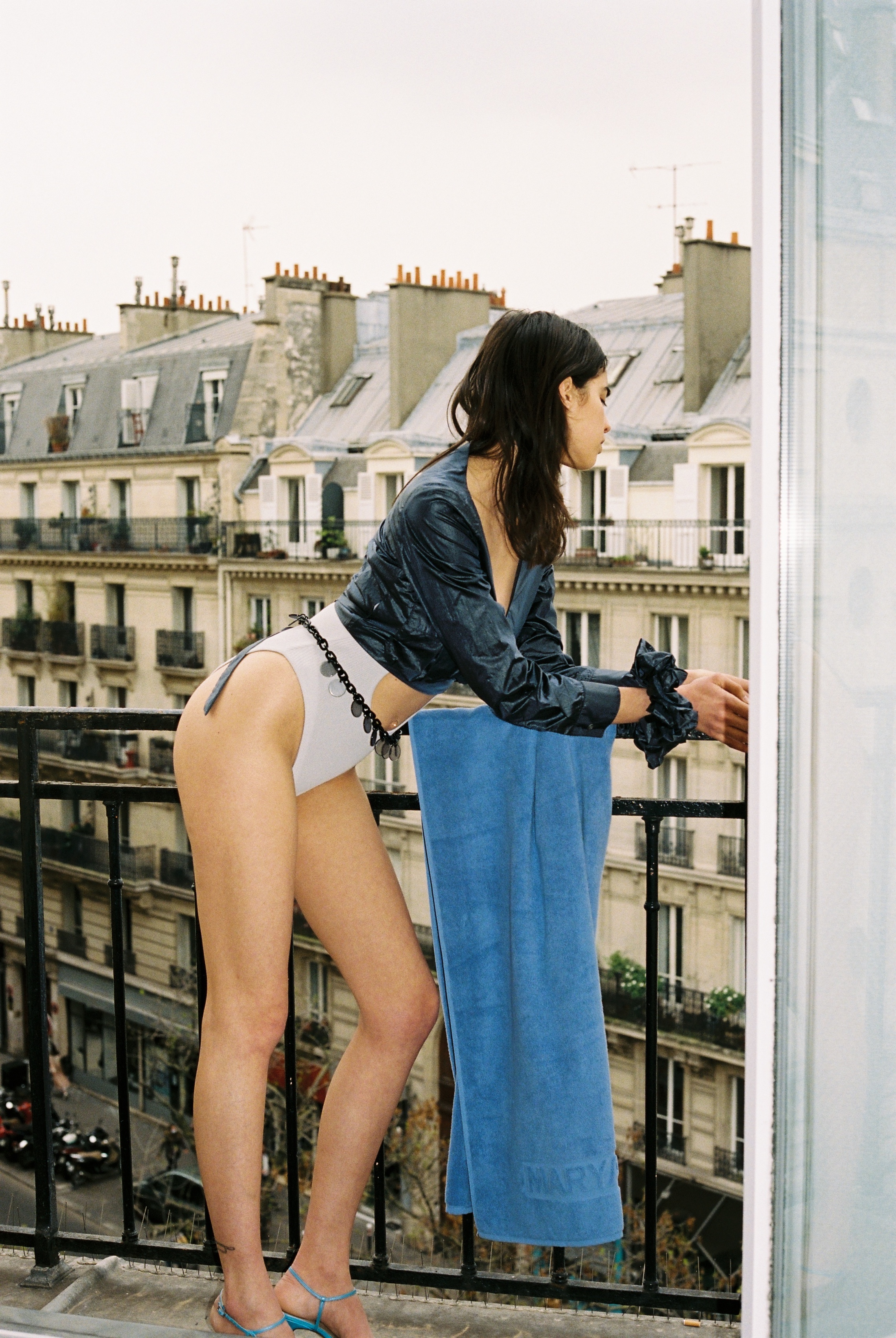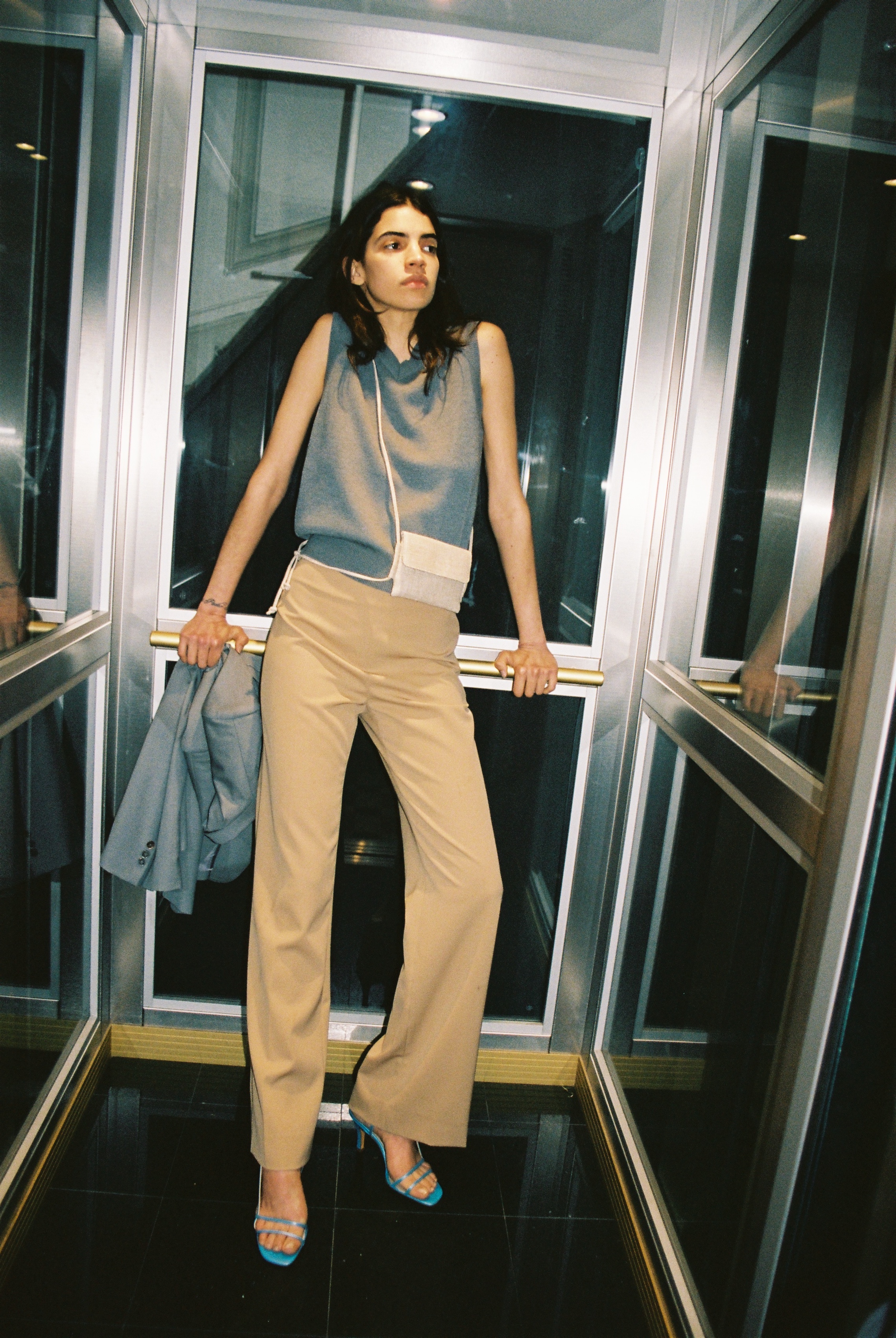 Alongside the delicate sheer tops and skirts of SS22 is pottery from the south of France and Italian glassware, "things that are most precious" in Maryam's own home. There are lace dresses and camis from Venice, handmade bracelets from Mexico. The shop is located on the fifth floor in the apartment where Maryam decided to make her latest dream a reality, and where the designer will continue to stay while she's in town. "​​I want customers to know that I live there and could be popping around," she says.
In addition to the one-of-a-kind homewares and vintage on display, opening her Paris shop also marked the launch of custom beach towels made in Spain — they're inspired by the designer's favorites at La Residencia in Deia, Mallorca — and a line of graphic tees designed with Istanbul-based artist and Yillar Ziyan skater Izzet Süha. "He's kind of punk, DIY, and I've always wanted to do a branded MNZ T-shirt," Maryam explains. "He made me this book of sketches and it was so personal. I picked out my favorite moments and he's doing them all by hand."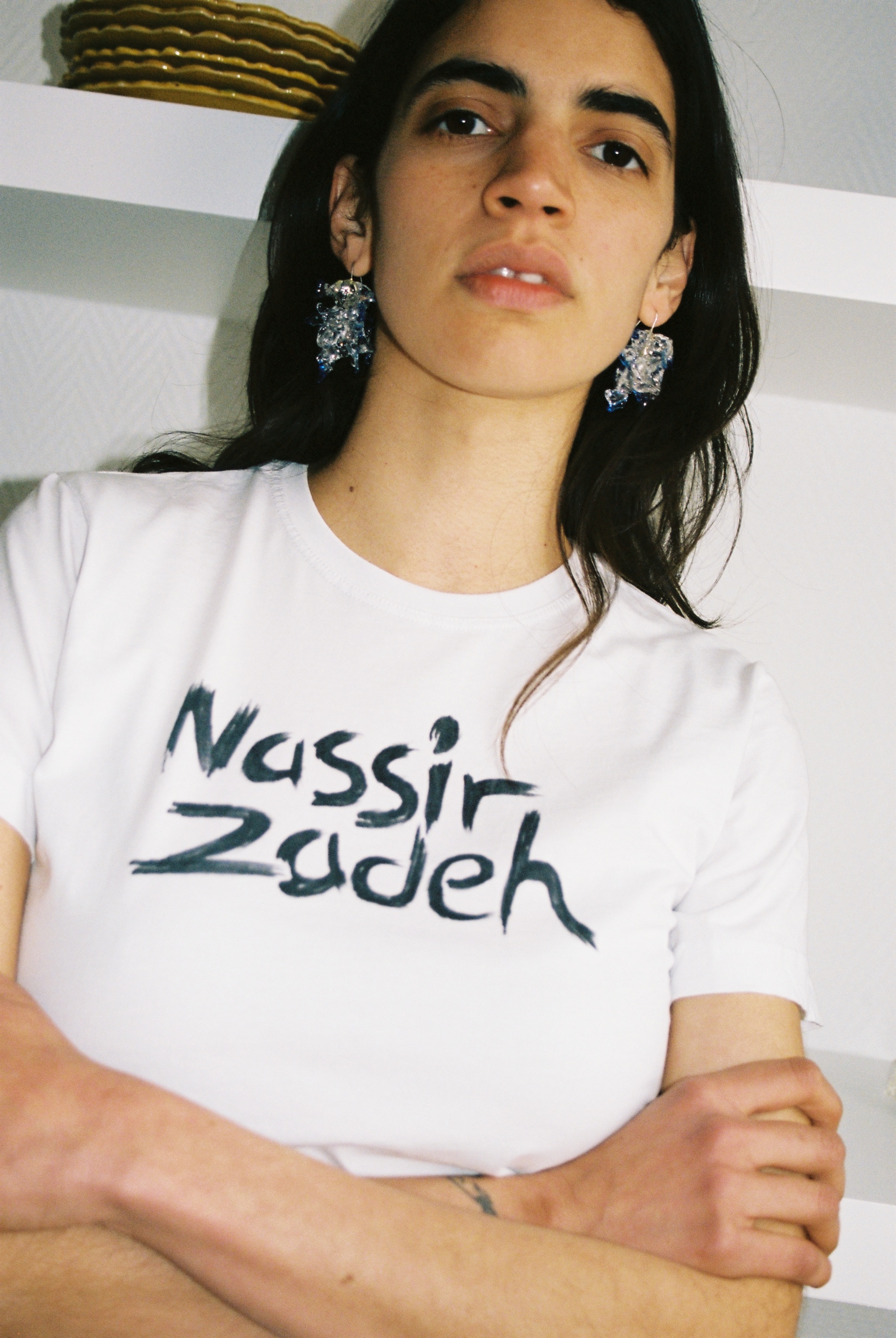 The designs represent Maryam Nassir Zadeh's first ever branded tee, which was first seen on the runway at New York Fashion Week last season. However, they also represent a full circle moment for the label. After Maryam graduated from RISD in 2001, she spent the summer going back and forth between flea markets in Europe to collect textiles.
"When I had my collection in my early twenties, I used to do these one of a kind tees," she says. "I'd go to flea markets in Paris, buy textiles and collage them on T-shirts. There were a couple shapes and I was decorating and painting them. For my next show, I think it's really time for me to connect back with the textiles."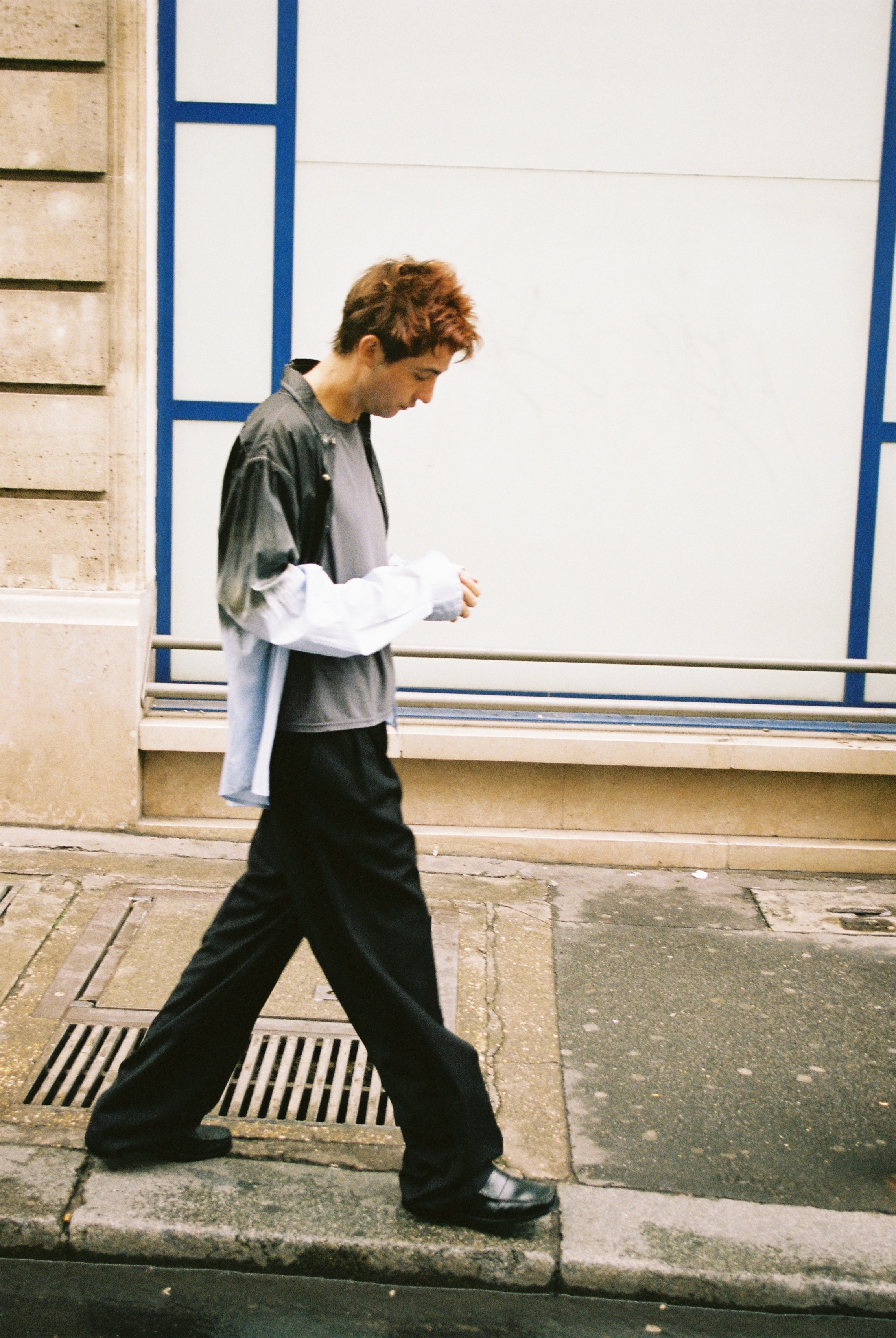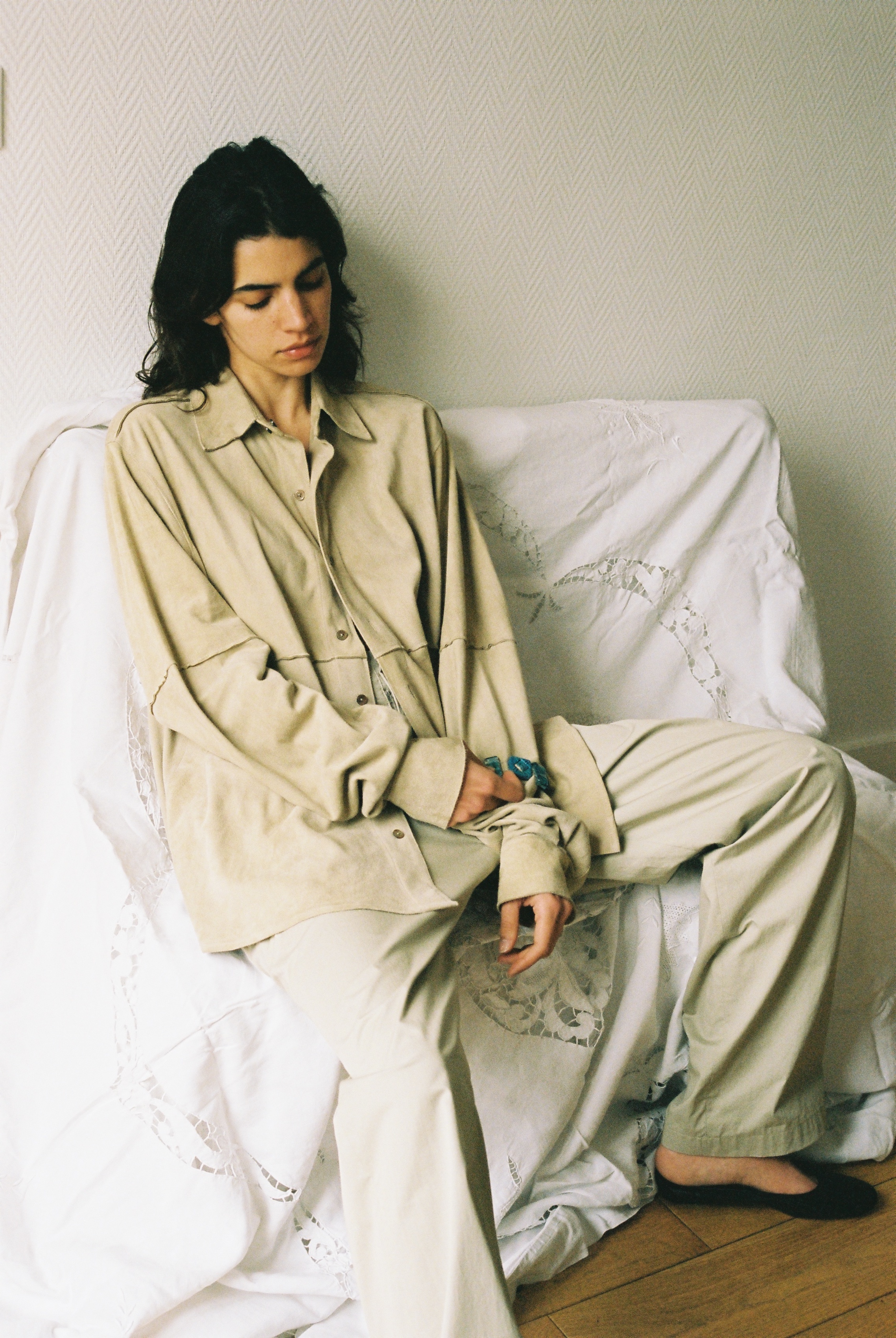 There is a very specific feel to Maryam Nassir Zadeh's designs and her new shop; a distinct spirit, an atmosphere. Her intention with the space is to curate "a vibe". It's personal, wholesome — and that's what makes her clothes so appealing to a new generation of New Yorkers who attach far more meaning to where they shop than ever before. In buying MNZ you're buying into the dream — "the umbrella theme of the store, of starting mens, of it all, is dreams; things that are sacred to you that you've always wanted."
"It's so natural and sincere to a person — their path, visions and manifestations of what they want to do," Maryam explains. "It's about timing. Love is like that too. That's the beauty of life, I feel, when it comes down to your gut feeling of what gives you happiness and joy. The store is a reflection of when your gut instinct kicks in. You feel like all of a sudden you have this idea that clicks — it's the intuition, the timing — everything kind of flows from there."