Marni's SS21 film offers a blueprint for a global fashion show
Francesco Risso and Babak Radboy discuss MARNIFESTO, pulling off a fashion show across four continents, and letting go of creative control.
|
18 November 2020, 6:09pm
Courtesy of Marni
As you well know, the pandemic's effective embargo on physical fashion shows resulted in a good chunk of designers turning their hands to filmmaking. As unexpected a turn in circumstances as this may have been, an aspect that many have appreciated in taking up the director's seat is the control they've gained over the final result. Free from the perils of the runway -- a stumble in too-tall a stiletto, rogue catwalk crashers, lighting of an unflattering hue -- they've been able to communicate their creative vision with gusto and precision.
Francesco Risso, creative director of Marni, also got behind the camera — or rather, he enlisted an army of camera-wielding collaborators — for MARNIFESTO, the brand's SS21 presentation. Working alongside art director Babak Radboy, who's also the creative director of Telfar, the pair revelled in the sense of flux and disjointedness that has characterised this year, creating "a fashion film and a proposal for a more human way forward for fashion" first broadcast on September 25th.
Placing the presentation into the hands of a cast of 48 models, dispersed across four continents, MARNIFESTO sees its subjects filmed by their lovers, family and friends, wearing the collection, going about their daily lives in their apartments and the streets of the cities they live in. With each model given full autonomy over how, where and with whom they were documented, the result is an incidentally poetic collage of fragments -- a far cry from the orchestrated, singular narrative typically at the heart of a typical fashion show.
For both Francesco and Babak, the choice to show as and when they did had little to do with keeping up appearances, or holding its place on the Milan Fashion Week schedule; rather, it was motivated by a will to question what terms like "the 'model', the 'walk', the 'show' and the 'venue'" even mean any more. "If 2020 has been catastrophic it has been so only in how it has exposed the vulnerability, inequity, and dysfunction which preceded this year," write the pair in a statement accompanying the release of MARNIFESTO. "If we are to move forward from here — it will not be to go back to normal. If there is a reason to do a fashion show now — it is to use this moment of discontinuity to fundamentally refashion the core of what we do." Here, the pair unpack their collaboration, the value of a fashion manifesto in 2020, and creating a blueprint for truly global fashion show.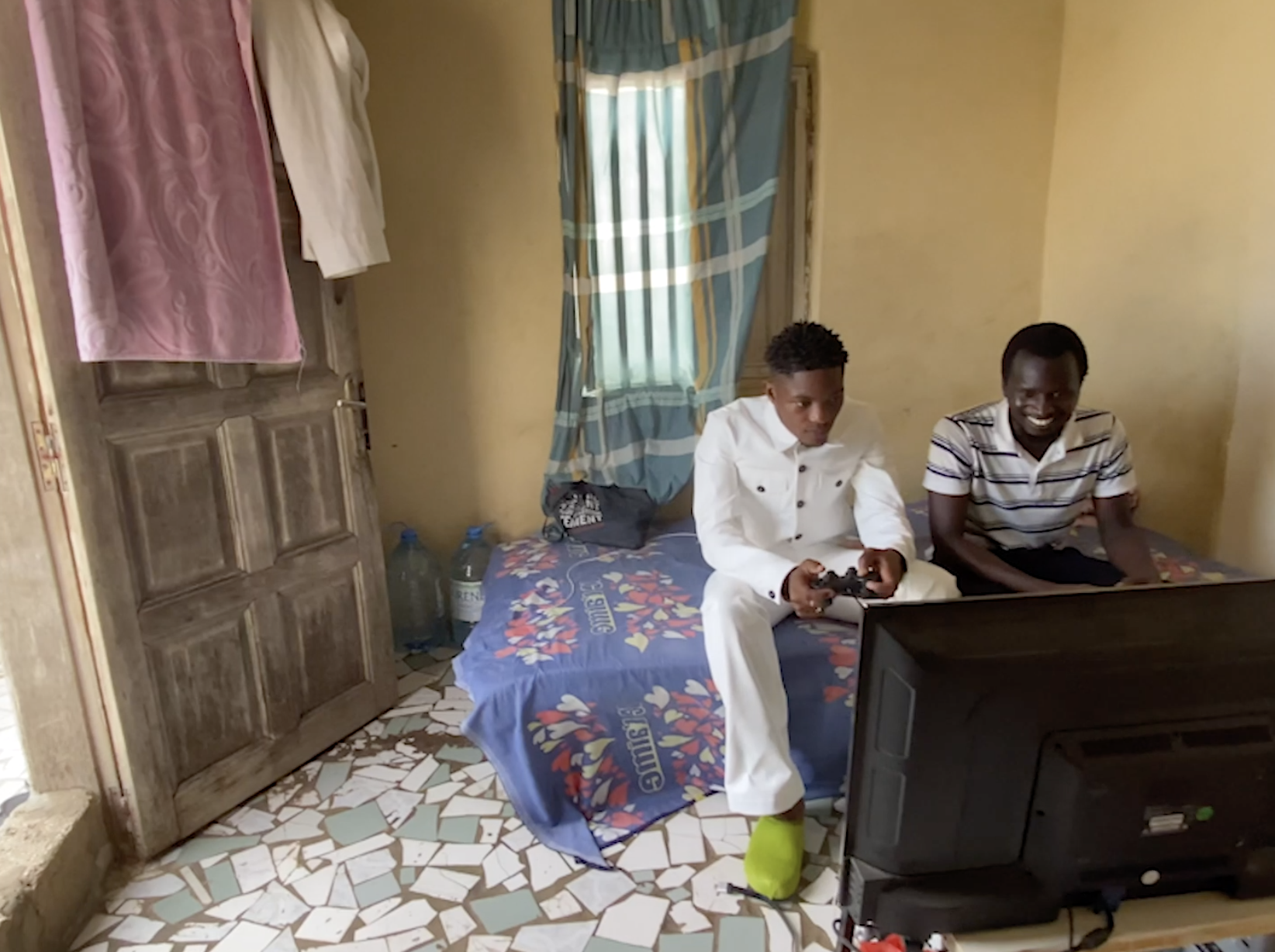 How would you introduce MARNIFESTO?
Francesco: These days I don't want to talk about hems, seams, drapes or stripes. I want to explore the individual stories of the people we're surrounded by, and connected to, and these stories are in the clothes. Throughout the process, the people who walked MARNIFESTO became co-authors of this story.
Babak: Well hundreds of thousands of people were dying, and people are in the streets and the sky is orange from forest fires — and Francesco asks me to do a fashion show! I really literally was on the phone explaining why I wouldn't and why he shouldn't and in the course of the conversation, the idea for the show unfolded.
Francesco, why did you want Babak on board for this project? And Babak, what made working with Marni an interesting prospect?
Francesco Risso: I met Babak a while ago by chance, through a friend in Milan. We spoke very little but I could immediately see in his eyes a tunnel of visions. He spent time with me and the team at Marni and he got to watch how we work and approach things. When the MARNIFESTO project started to shape in my mind, I immediately knew he had to be involved.
Babak Radboy: Yes I stopped in for about three months — at key moments in the process — from conception to design to show. To be honest I was pretty blown away by what I saw. I wanted to take this crazy process I witnessed and translate it to a show; a 'campaign'; a way of doing things — and we called that MARNIFESTO.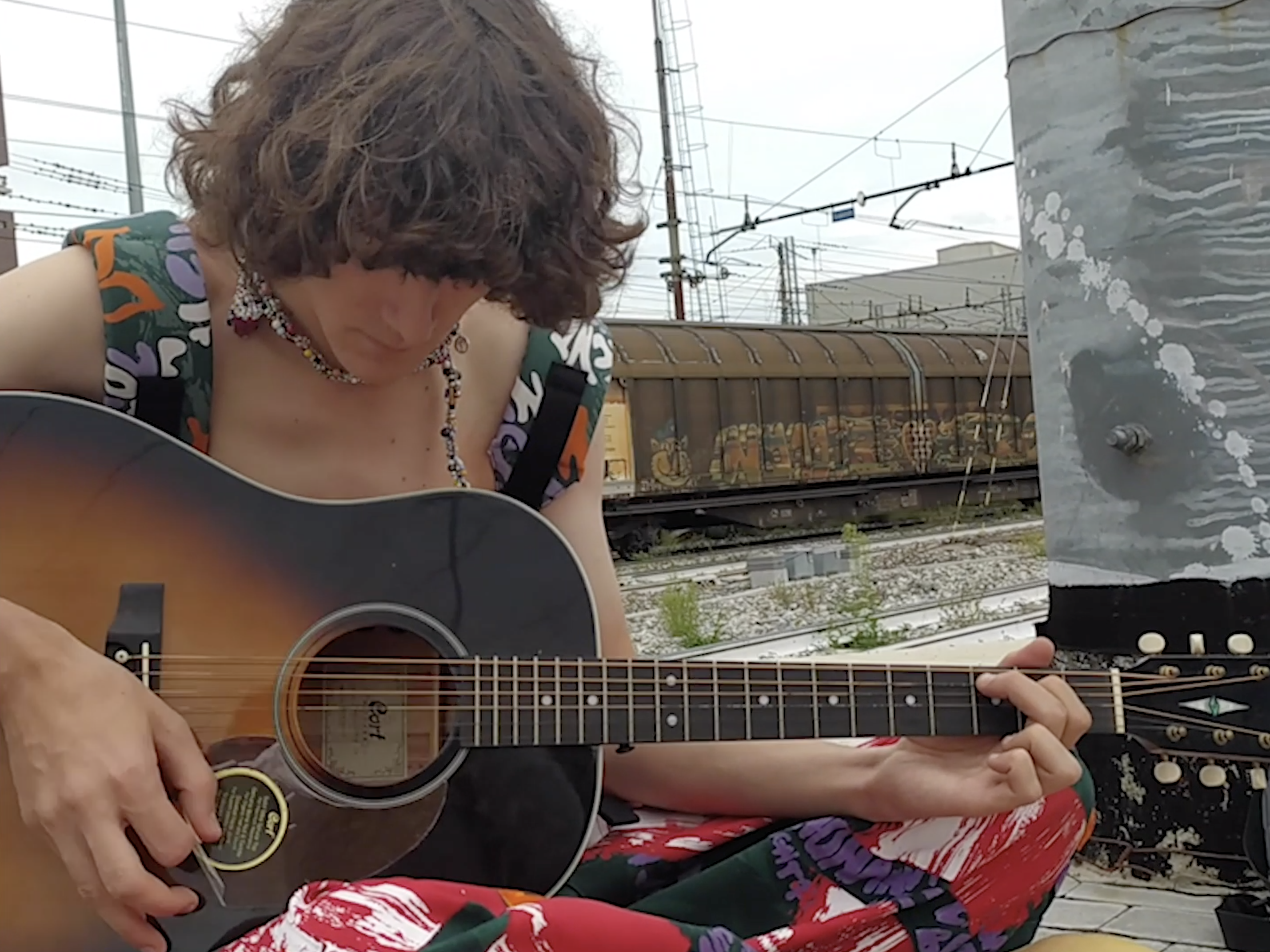 A statement you released says that you "had to ask [yourselves] the same question the public would ask: Why do a fashion show at all?" What other questions did you have to ask yourselves along the way?
Francesco: Our industry does not belong to another galaxy or ecosystem – it exists within the world we live in. The first thing this pandemic taught us is that we were human first.
Babak: It was easier at that moment to stop caring about all the things that horde the potential of a creative act. To not care about what people would think about it or how it would look in the end — because those things seemed distant and what seemed much more tangible were the people that we were talking to individually. We didn't really plan a show — we just believed in a process day by day. That was an enormous risk, and it necessitated a huge amount of trust between us and each person that we were working with.
What was the starting point for the idea of enlisting collaborators across the world? And how conscious were you to ensure you had a truly global spread of collaborators?
Francesco: At the beginning of lockdown, around March or April, I reached out to the members of the Marni family: friends, collaborators, artists and talents that worked with us over the past few years. We regrouped in some sort of epistolary chain and shared thoughts, gestures or simply wrote each other how we were feeling. To some extent, these words became the clothes. Sometimes, I literally painted them onto the clothes. MARNIFESTO started there, already. With Babak we then envisioned a narrative, a process and as an experience.
Babak: I thought it was really important to also expand that circle — work with people who not only we didn't know but that didn't know anyone we knew! In places far from fashion weeks: Dakar, Detroit, Nebraska.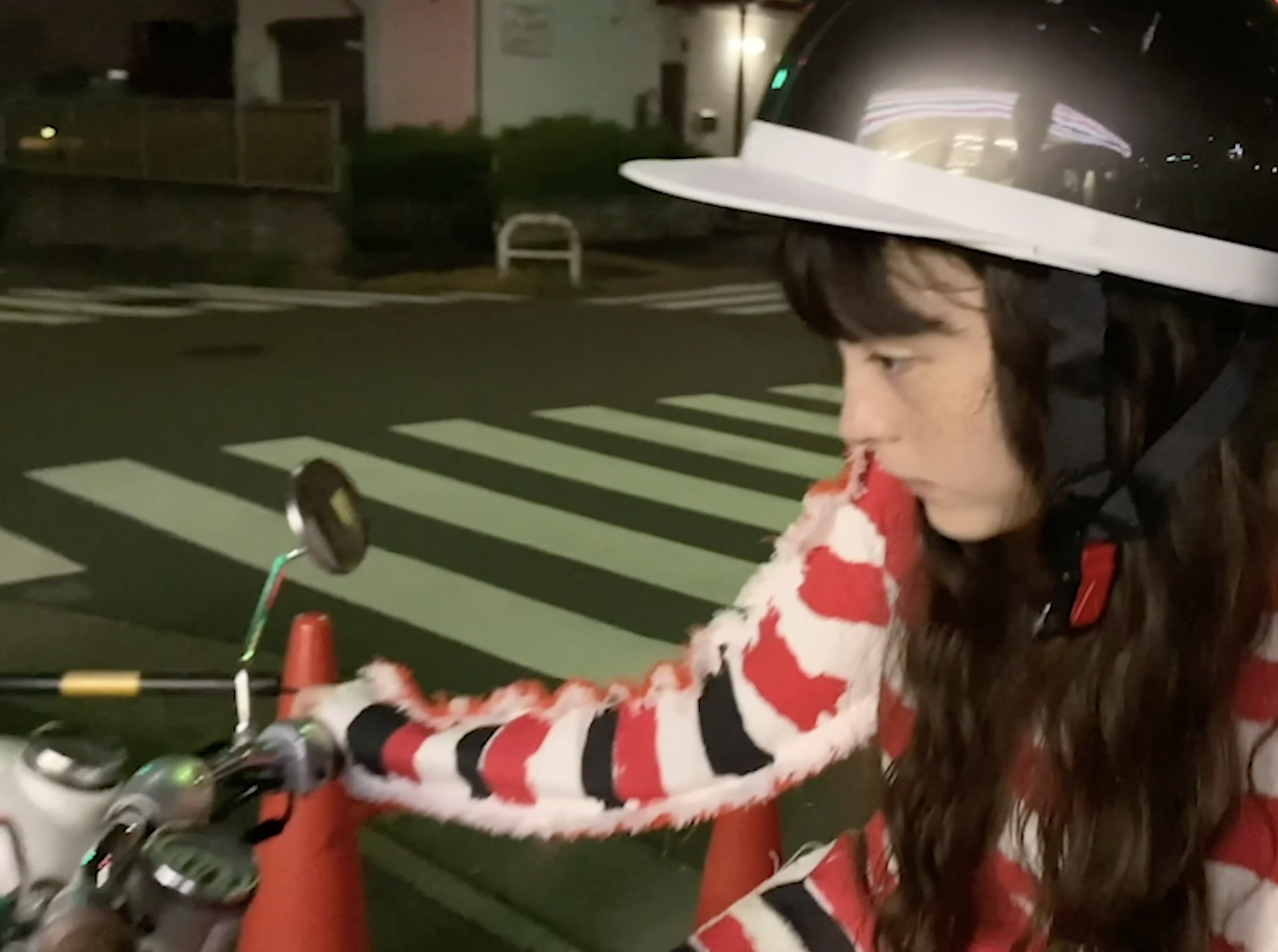 How did the idea to allow each collaborator full autonomy in how they were documented come about?
Babak: Well, that was the central idea — so, really, every other idea followed in fidelity to that one: how to make a fashion show without telling anyone what to do? Without that hierarchy. I wanted to make precisely the images that professionals can't make, that fashion doesn't circulate for the most part — and I didn't want to determine what they were. We really had 48 collaborations. 48 zoom calls that started with commiserating how fucked everything is and how little we felt like doing a fashion show and finding out what to do instead, what they do normally; who they hang out with — family, friends, lovers — that might shoot it.
Francesco: During the lockdown I've seen an energy around me I had not seen before. Even if it was tough, those days did not stop us from powerfully manifesting ourselves and our creativity. I've seen that in my team — and in many others around. In that isolation, we could clearly recognise the power of each individual story. I am not saying that the liturgy of the runway is not intriguing, but in that particular moment, shaping people into my vision, or any single vision, felt like a missed opportunity. We didn't need to have too much control over it. Actually, only by allowing everyone to express themselves with no constrictions were we able to get to something extremely singular.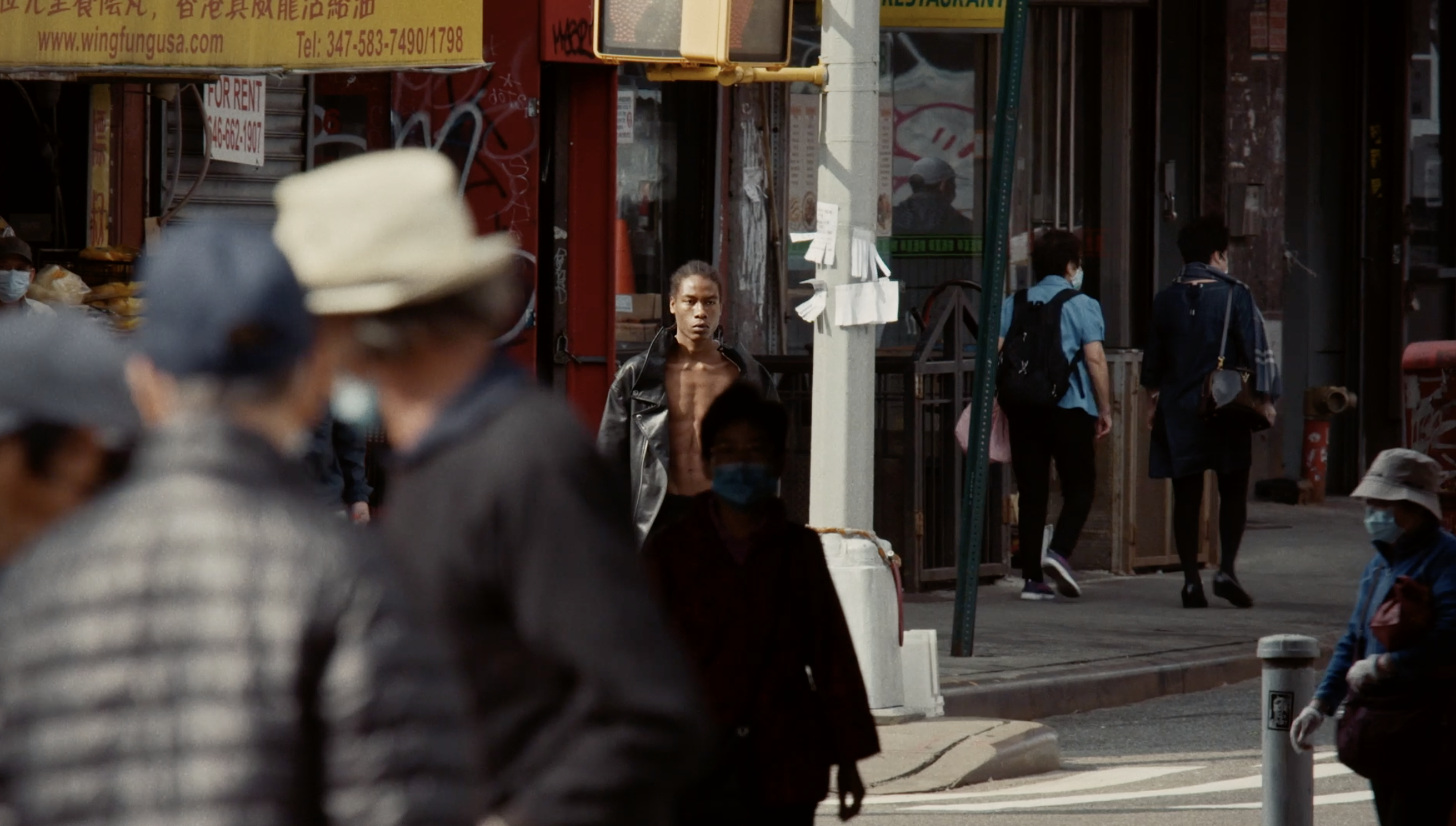 Publishing manifestos is quite in vogue in fashion at the moment -- what, in your eyes, is the value of a 'fashion manifesto' in 2020?
Babak: I would say that there is little value in publishing a fashion manifesto in 2020. This year has been catastrophic exactly in as much as it has exposed every vulnerability, inequity and stupidity that existed last year and every year before that. I think the least we can do is refuse to 'go back to normal'. What we published as our MARNIFESTO when we finished this project was exactly what we sent to our collaborators in order to create it.
Francesco: I do not have an answer to that, but it triggers something I hear from Babak sometimes: any answer we give must come in the form of a question. So I question: Is it about the object or is it about the space around the object?
What do you think the events of this year have taught us about fashion's flaws? And what would you say are the most important lessons that people working in it must learn as we move forward?
Babak: I'm very happy with what we did — but I can't speak for the industry. I think brands should take seriously the fact that they have to board up their windows every time there is a movement for justice.
Francesco: We experienced both the good and the bad – I guess time will tell if these events changed us, for real. But I think we all had to face and acknowledge our fragility – as humans, but also as systems. I feel fortunate because we had a chance to rediscover a purer form of creativity, which allows for time, humanity, and risk. Deprived of all our templates, we could finally question them. And create something new. That's our job after all.