Photography Grace Difford
Chopova Lowena create the school uniform of your dreams for AW21
The South London-based label fused prim schoolgirl silhouettes and eccentric jockeys' riding gear to create its most impressive collection yet.
Photography Grace Difford
"Both of our school experiences were quite tough," say Emma Chopova and Laura Lowena, the founders of South London-based label Chopova Lowena. It's an admission that many of us can relate to, throwing us back to the awkward purgatory of secondary school; to seven years of growing pains, and our cringe-inducing trials and errors at fitting in. It does also make you wonder why on earth they'd choose to revisit these teenage traumas for their AW21 collection.
Of course, the focus here isn't so much on schoolyard experiences, and rather on "the clothes and uniforms we had to wear", the pair say. "My school uniform was very British: a skirt, white shirt, blazer and tie," Laura recalls. "You would push the rules to reflect your friendship group or style, shortening ties, slightly hemming up skirts and wearing a subtle earring." It's an approach that translates to flouncy miniskirt versions of the label's trademark skirts -- repurposed from vintage Bulgarian fabrics, which also serve as the base for many of the label's prints -- and appliquéd puffball-sleeved smock dresses; fun, punky riffs on prim schoolgirl staples, and clear developments on Chopova Lowena's grammar of sharp silhouettes and aesthetic eclecticism.
That latter element probably owes something to Emma's experiences at an American school, where it was mufti day every day. There, notions of uniform "revolved around which group you were in, […] trying to constantly fit in with someone else, resulting, eventually, in wanting to completely not fit in with anyone". While that may have fuelled a sense of existential confusion back in the classroom, here it becomes an assured melange of clashing plaids, and zany prints on leggings cut from deadstock lycra and fleece developed from recycled fibres.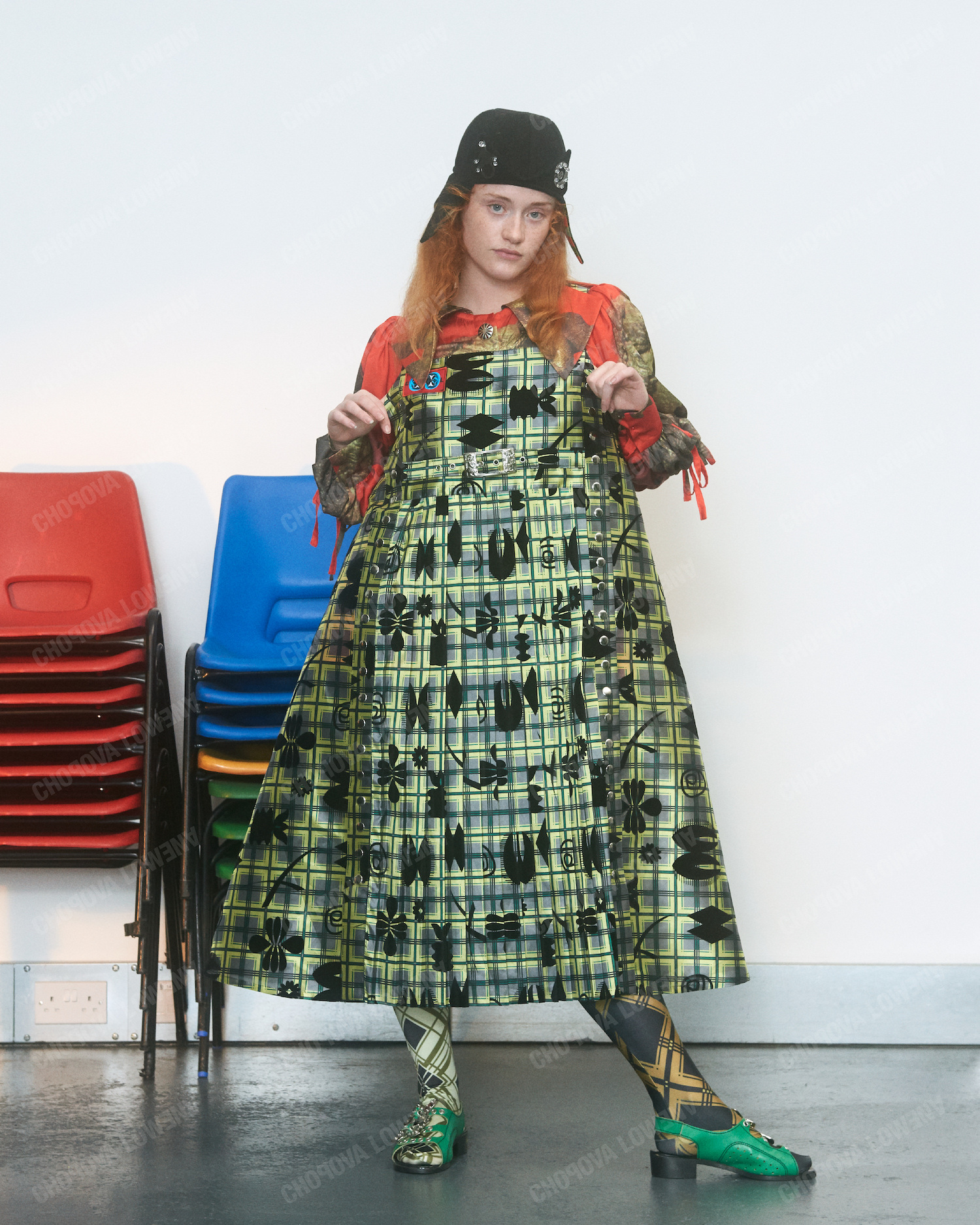 This season's kaleidoscopic flair is a nod to the world of horse racing, specifically to the bright silk tops worn by female jockeys. Exploring the tensions and commonalities between garments associated with extreme sports and those that are coded as traditionally feminine is, of course, one of Chopova Lowena's founding principles. Here, they were drawn to the feelings of rigour and strictness that both jockey's jerseys and gingham day dresses share, using the "extreme exuberance and colour" of the horse riding kits to elevate the collection's visual tone. "There's also the feeling of the sport, the freedom, vigour, focus…. it kind of opposed and paralleled the school dress all at once," Emma and Laura say. "The silky, brightly coloured get-ups of the jockeys was the perfect way to put our stamp on the school dress, and in a way make it what we wish we could have worn to school."
This tension between the stern formality of uniform, and the freedom of expression implicit in customising it, also makes itself known in the fine details. Shirts and dresses have lace-tied closures, while zippered darts at the waists and sleeves of poplin dresses skim the figure, undoing into roomy volumes when the butterfly charm toggles are pulled. Similarly, the pleats of trousers and skirts zip up to create pencil silhouettes, and down to yield free billows of fabric.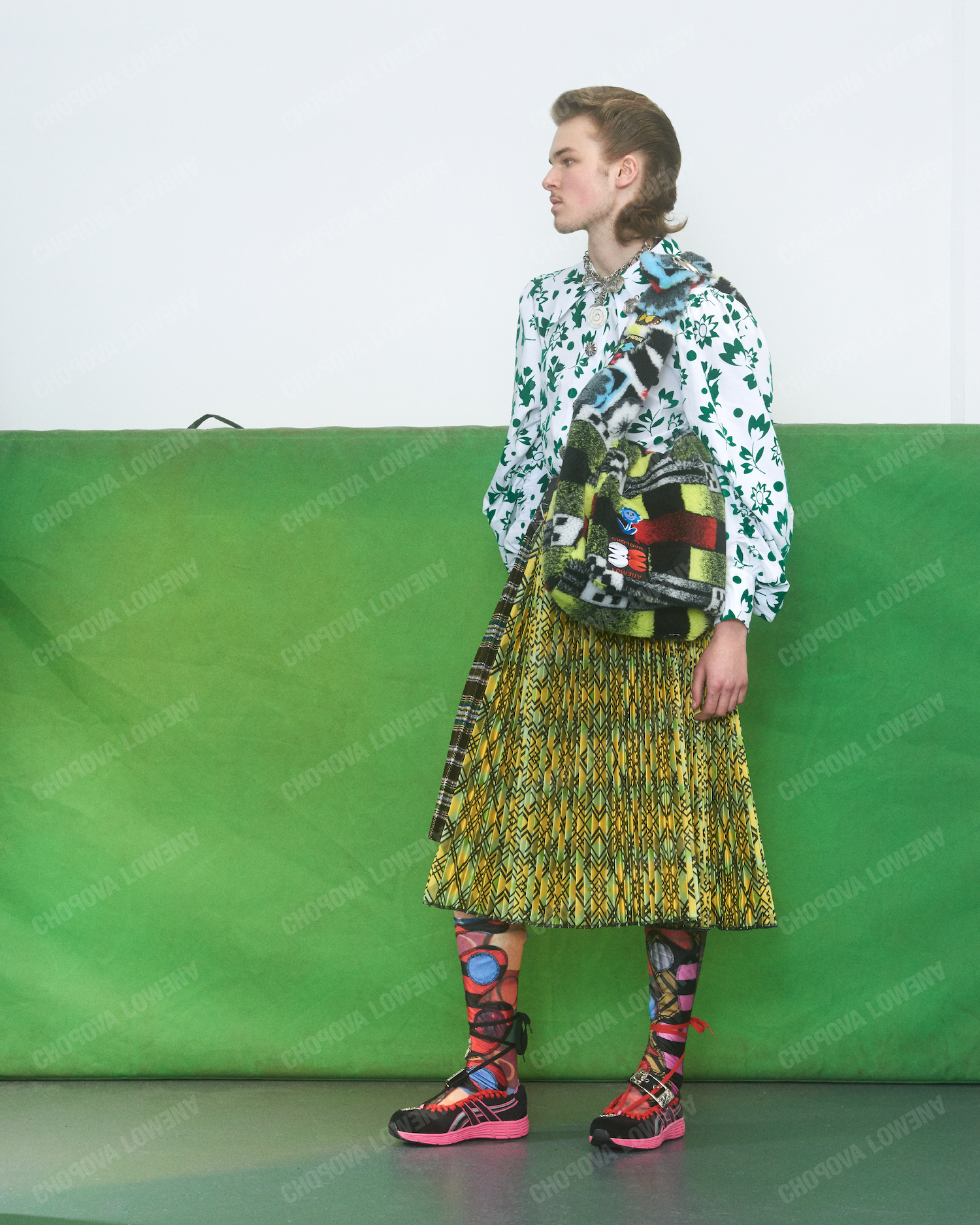 Like many of their London-based counterparts this season, the ongoing difficulties and limitations posed by the pandemic hasn't stopped Emma and Laura from expanding the horizons of their offering, resulting in the most ambitious range of products we've seen from them yet. Building on the success of the marbled denim pieces they introduced two seasons ago, they've introduced jeans with flocked floral hieroglyphs in scarlet, forest green and electric blue. And there are earrings, too, "inspired by traditional Bulgarian jewellery — one is a jagged silver earring and the other inspired by a vintage charm we found, an enamel-filled silver butterfly and ring," they say.
That the calibre and range of Chopova Lowena's latest body of work are impressive are truths that no one is contesting. But what's perhaps most exciting about this collection is what it says about the horizons that lie ahead for the young label to conquer. In just four years, Emma and Laura have gone from CSM MA graduates to creating 37 look collections that effortlessly balance an inimitable aesthetic, technical dynamism, and welcome senses of eccentricity and fun. They've created a uniform that feels distinct, but is open to all. If there's any schoolyard tribe we'd have wanted to be part of, it's theirs.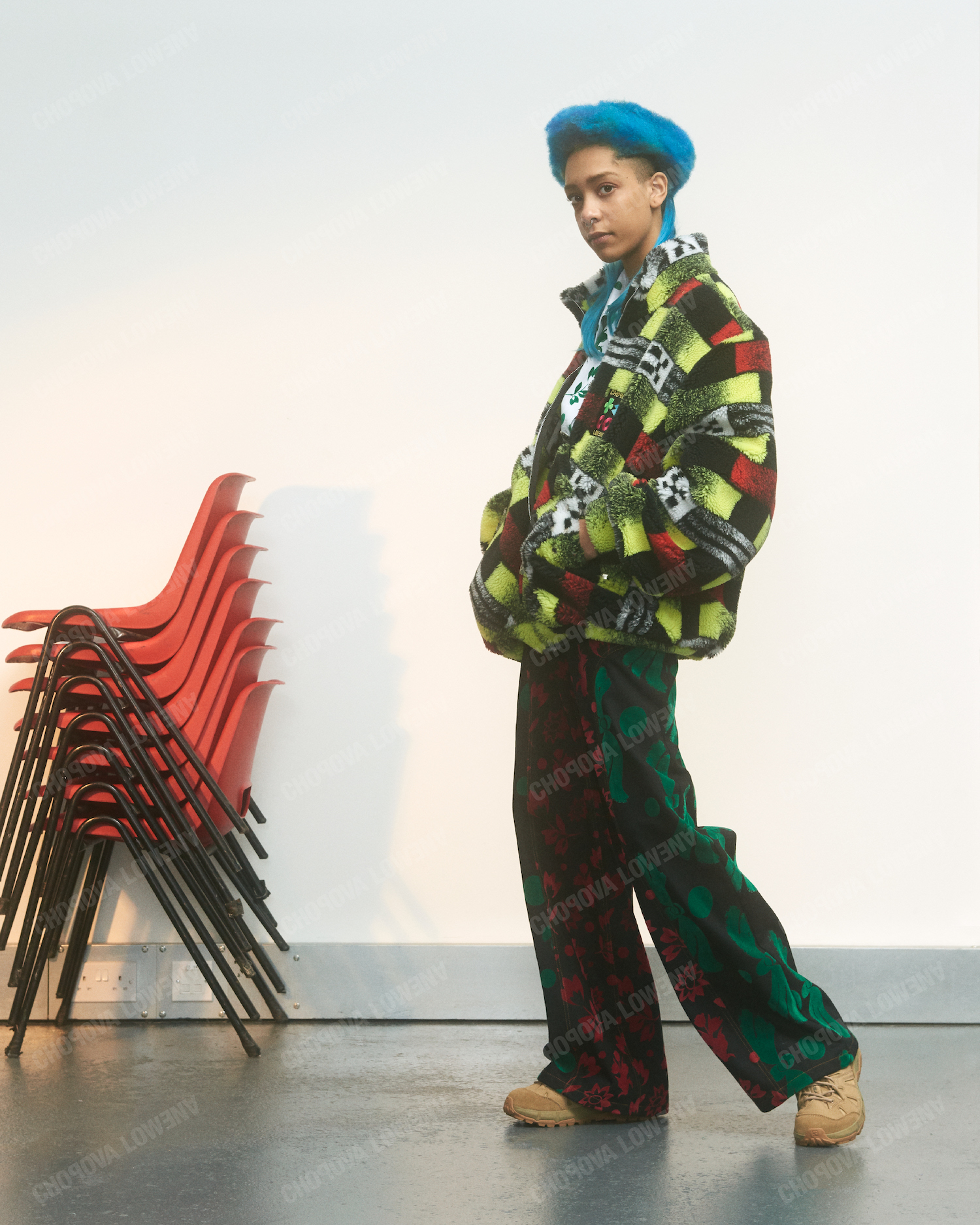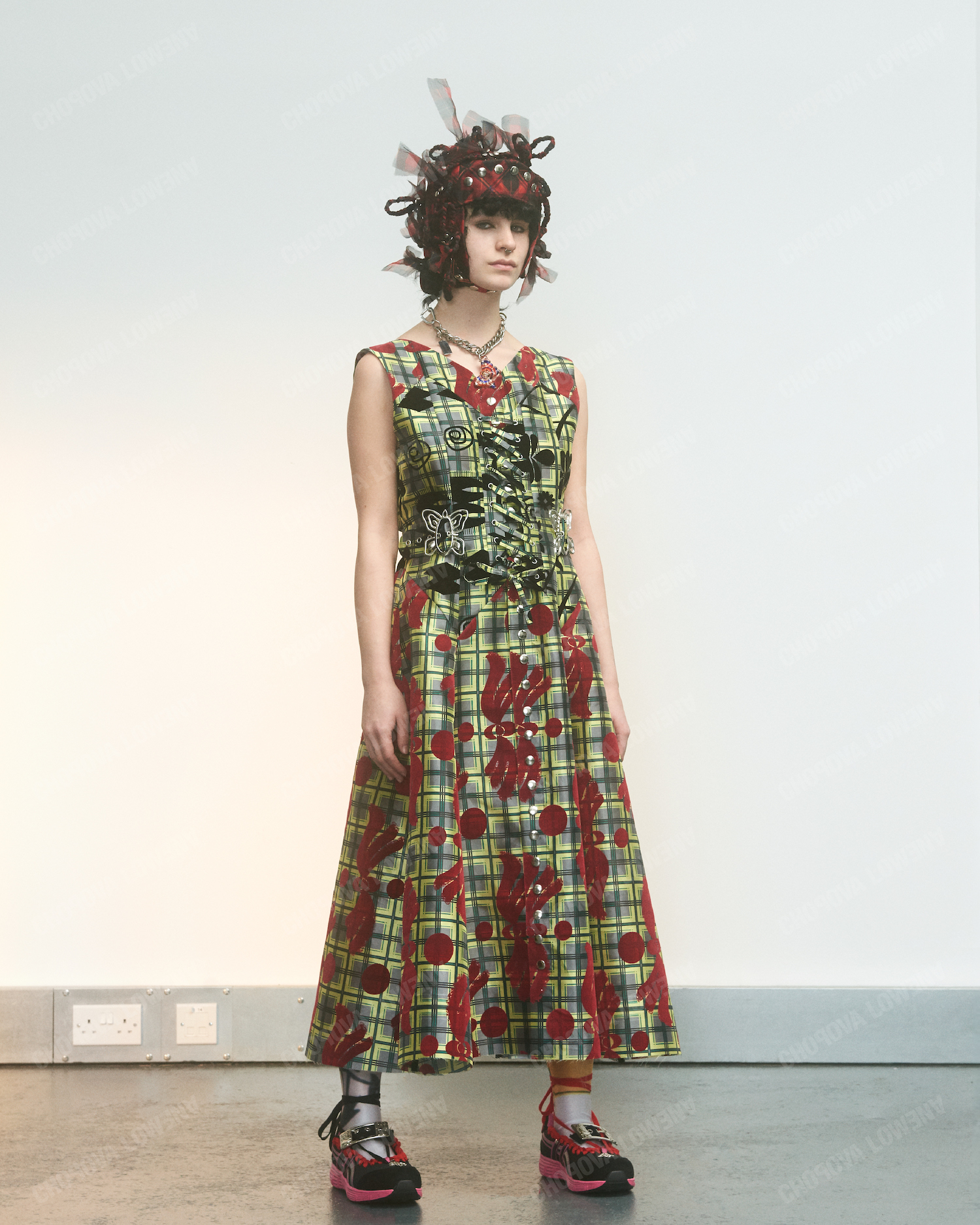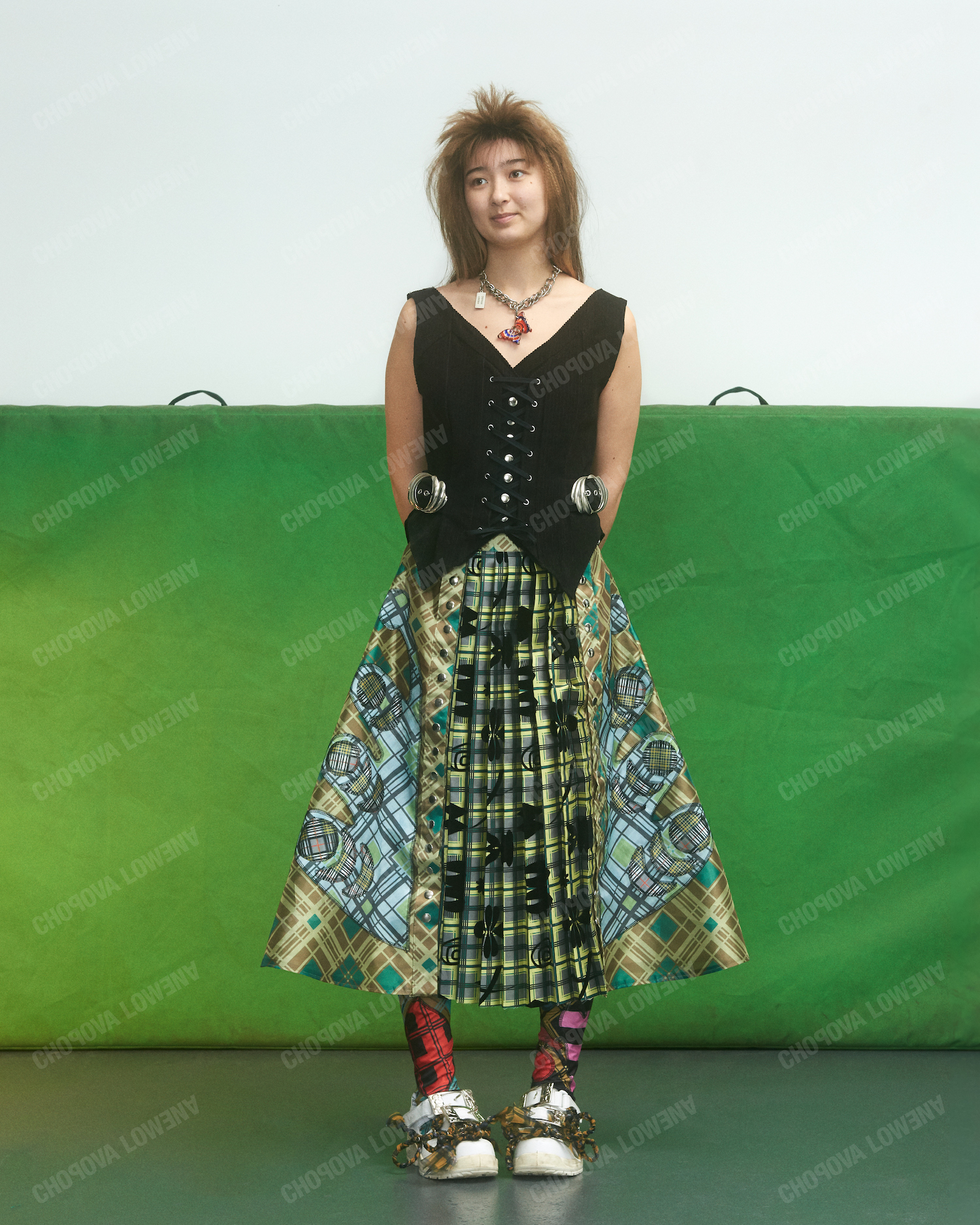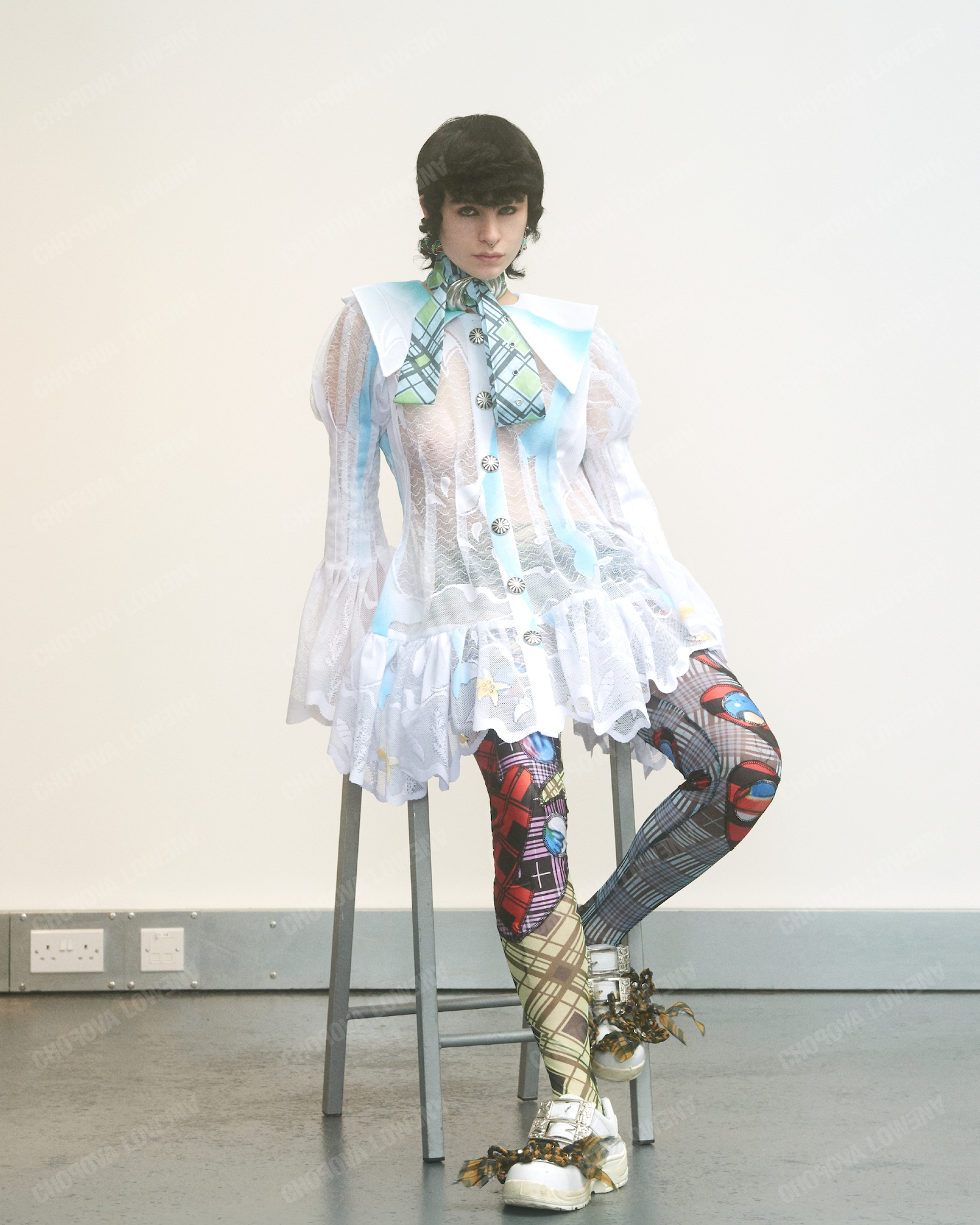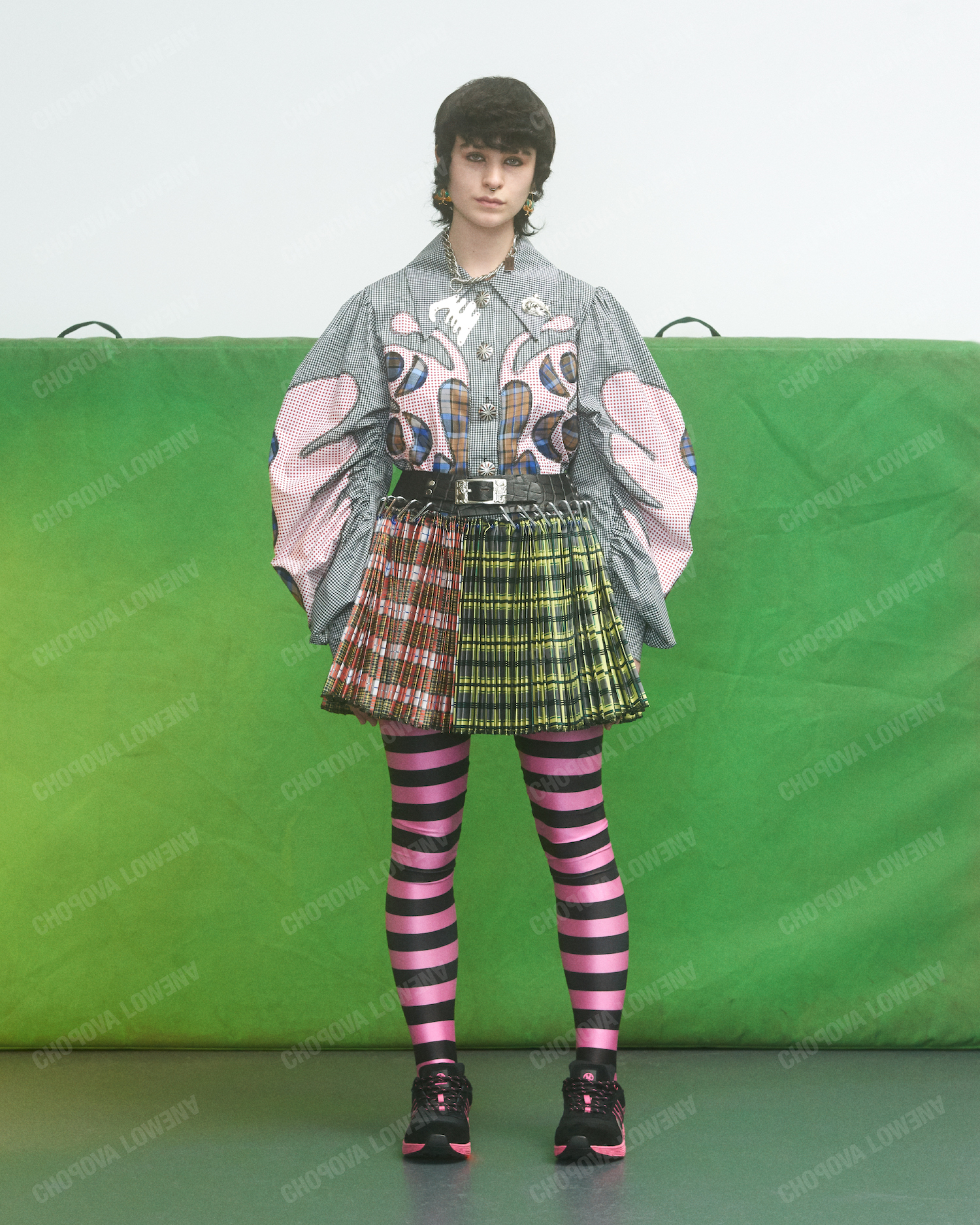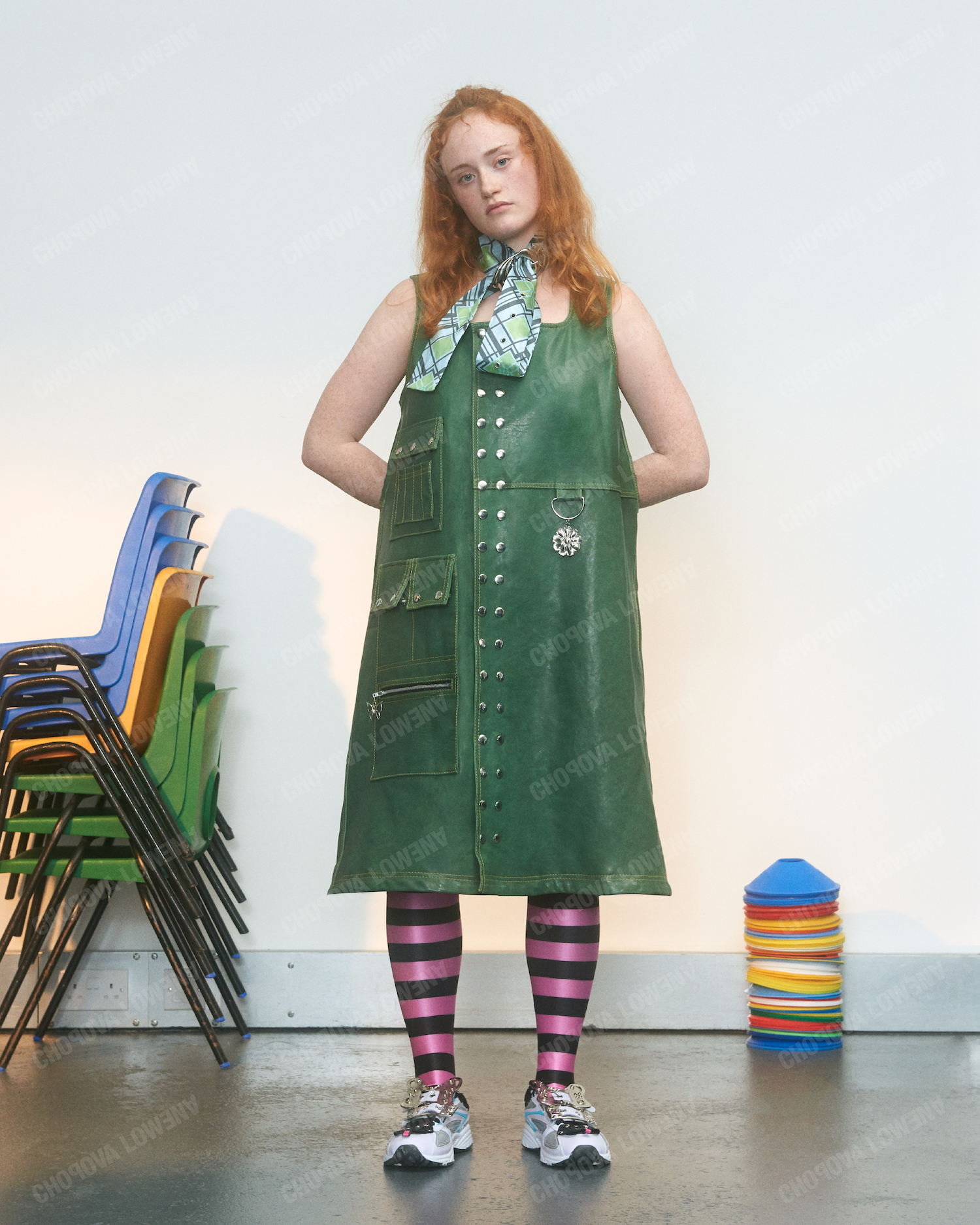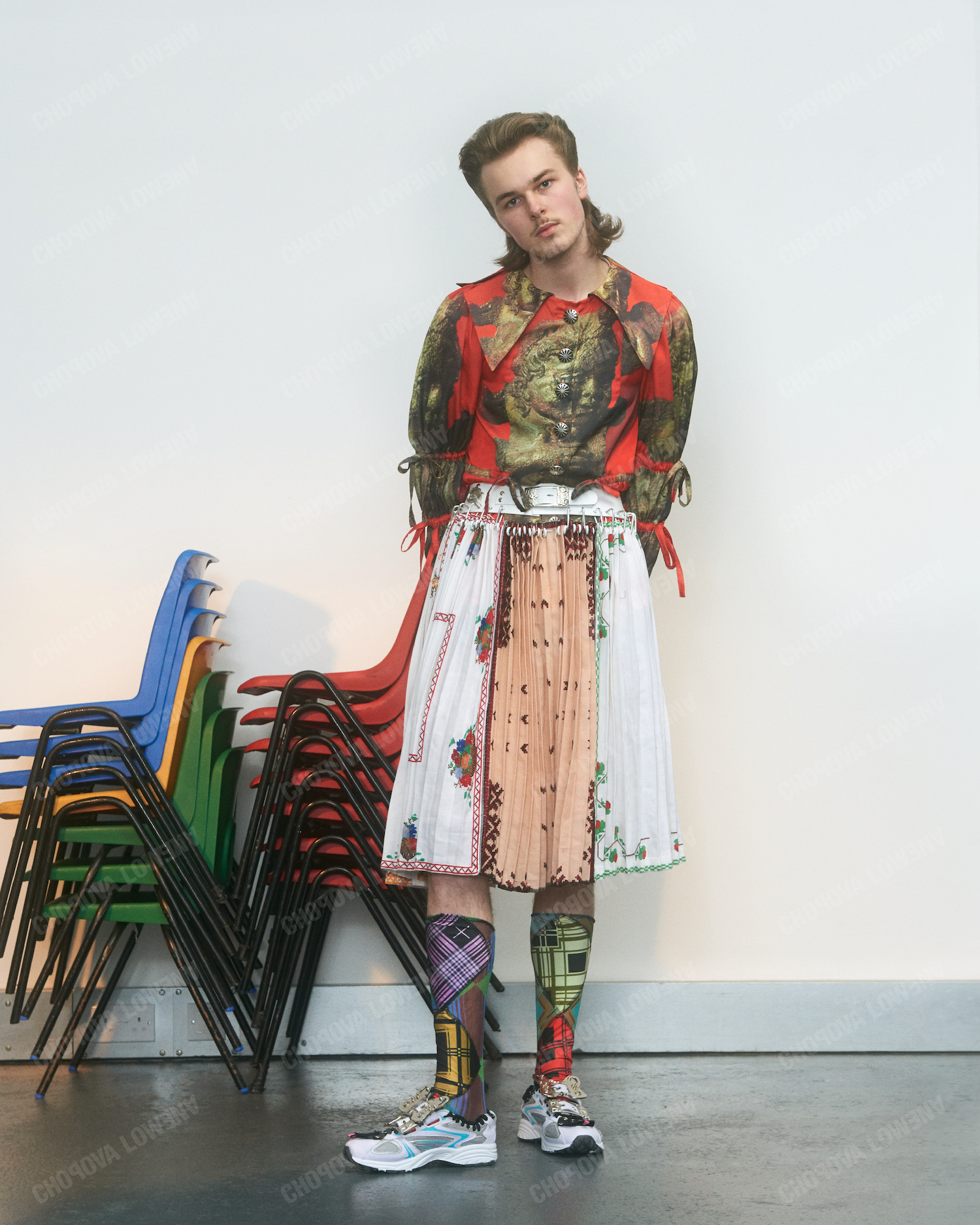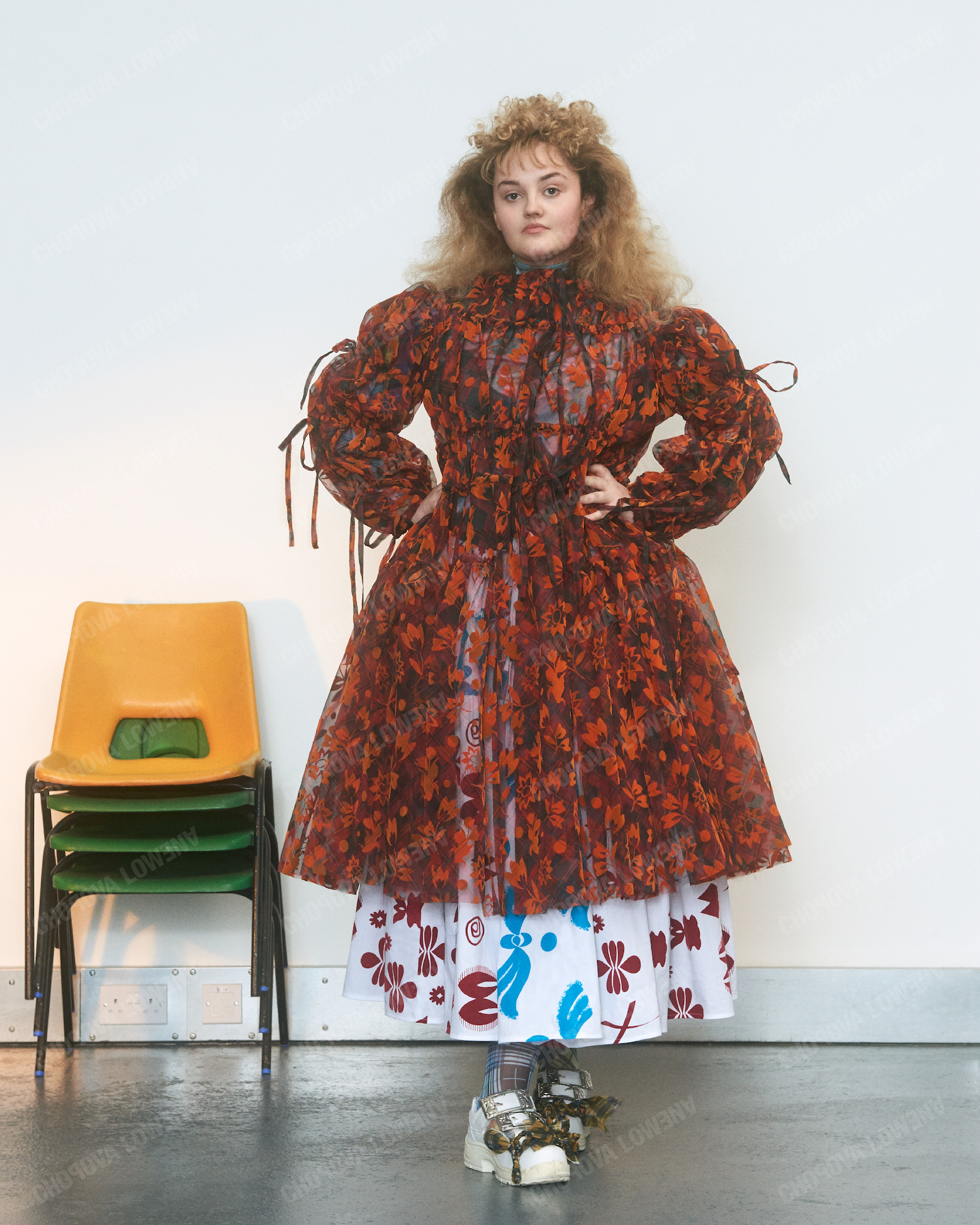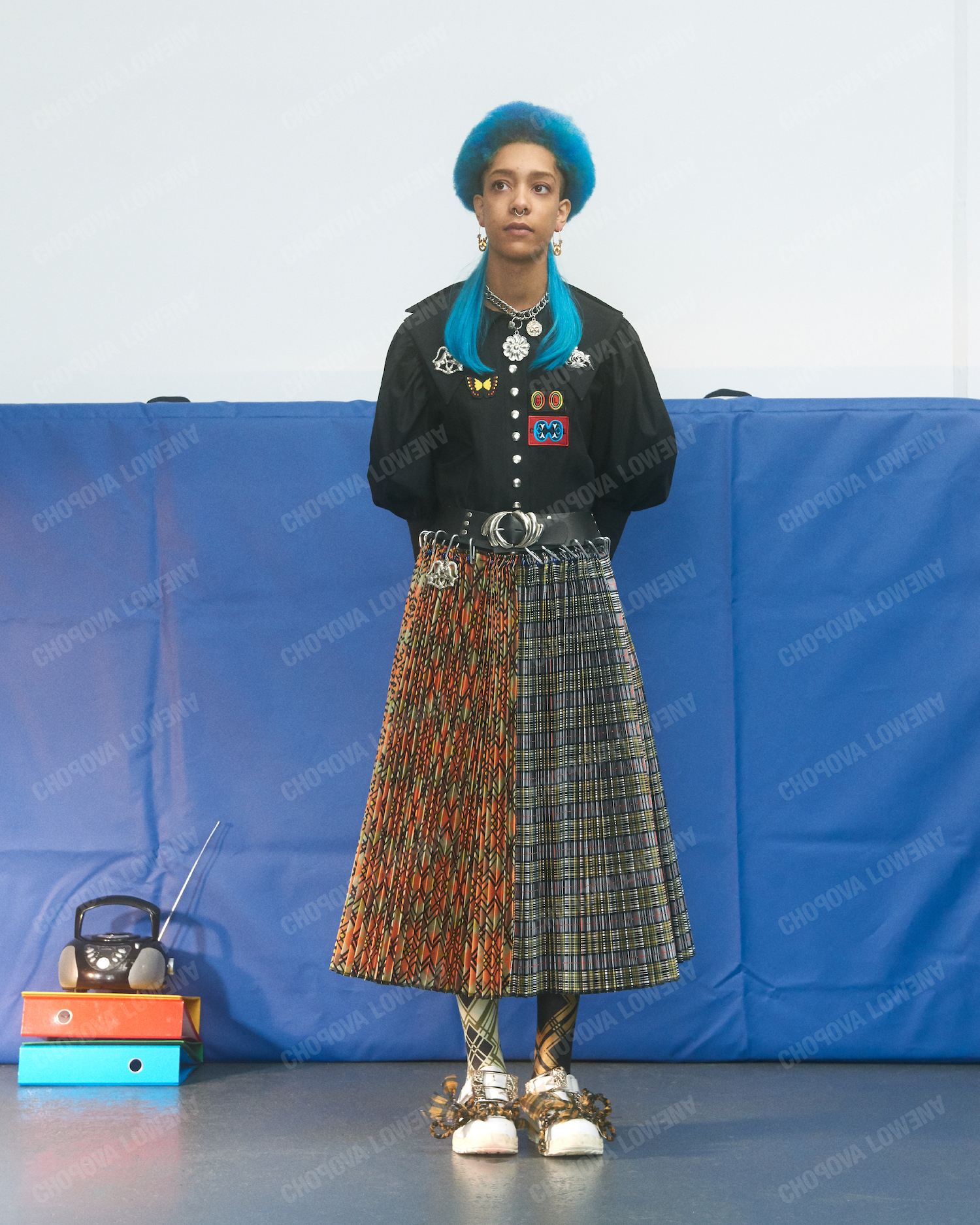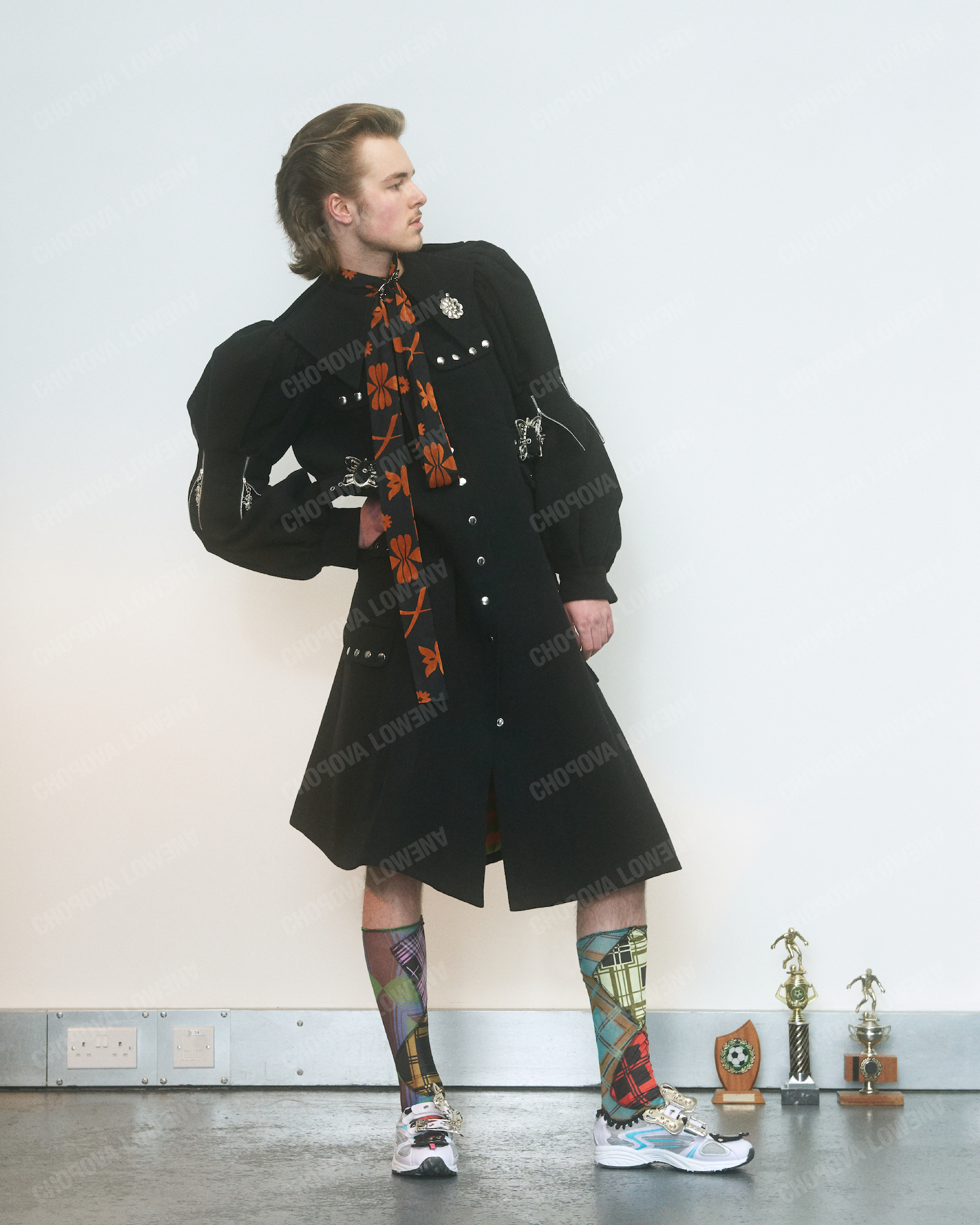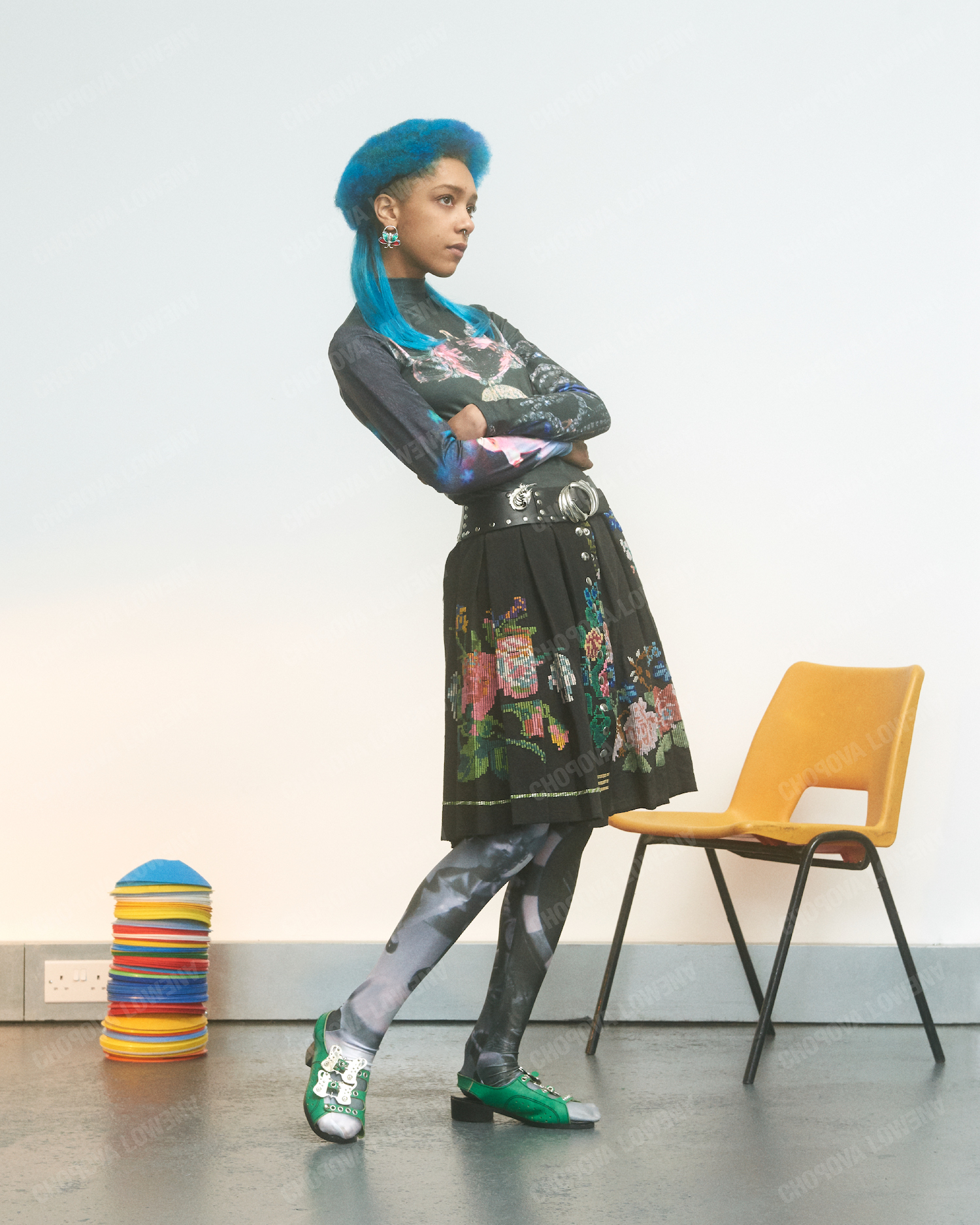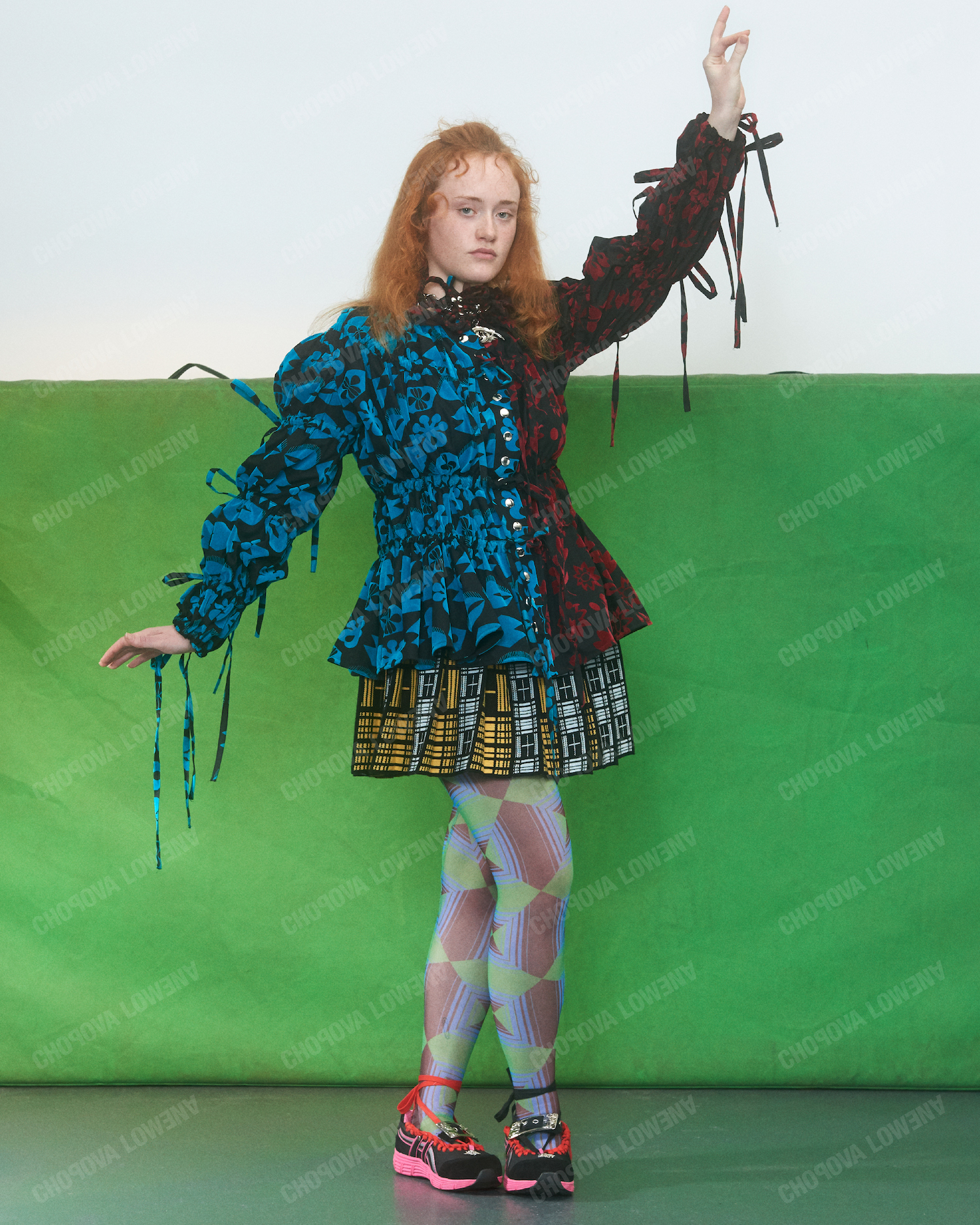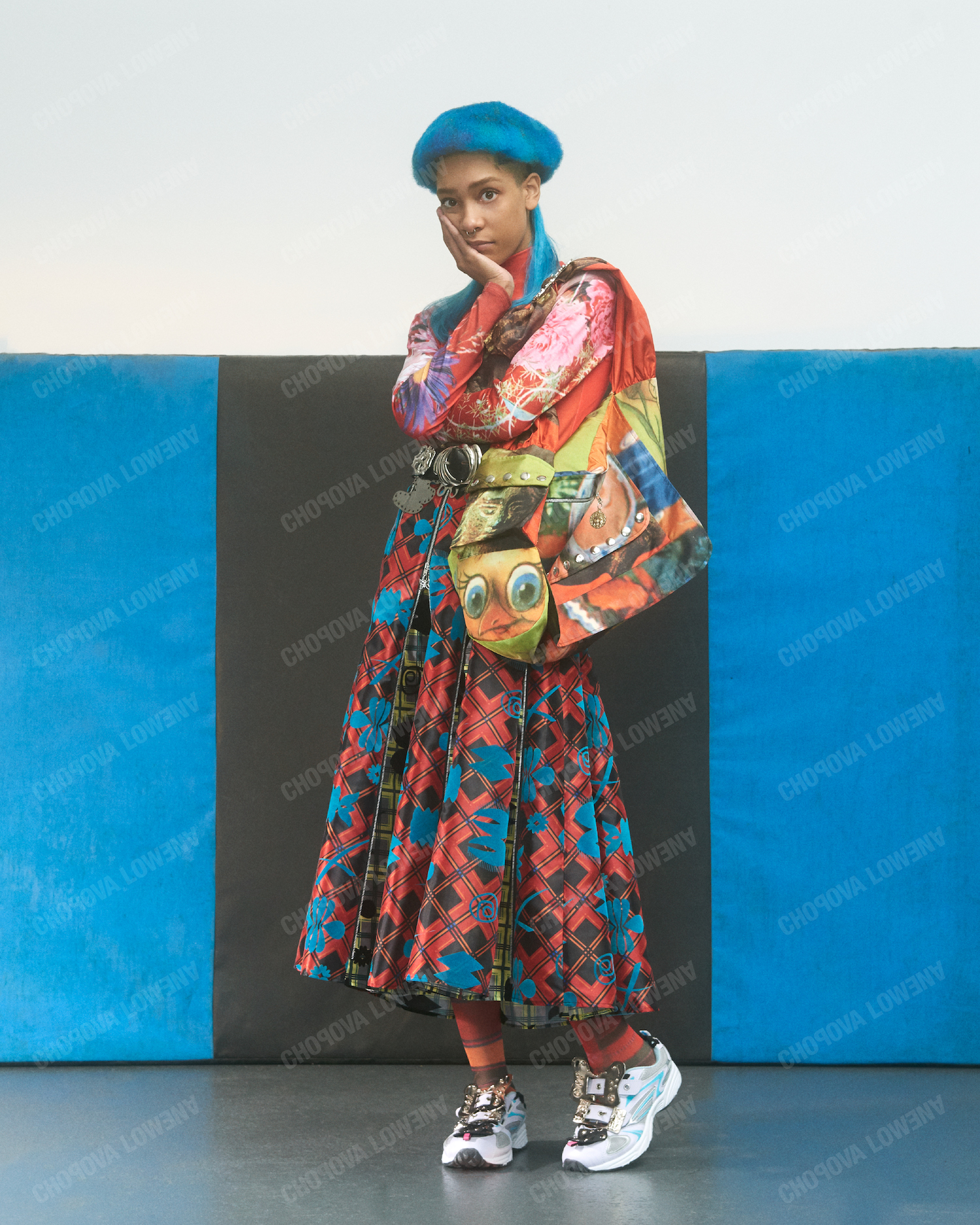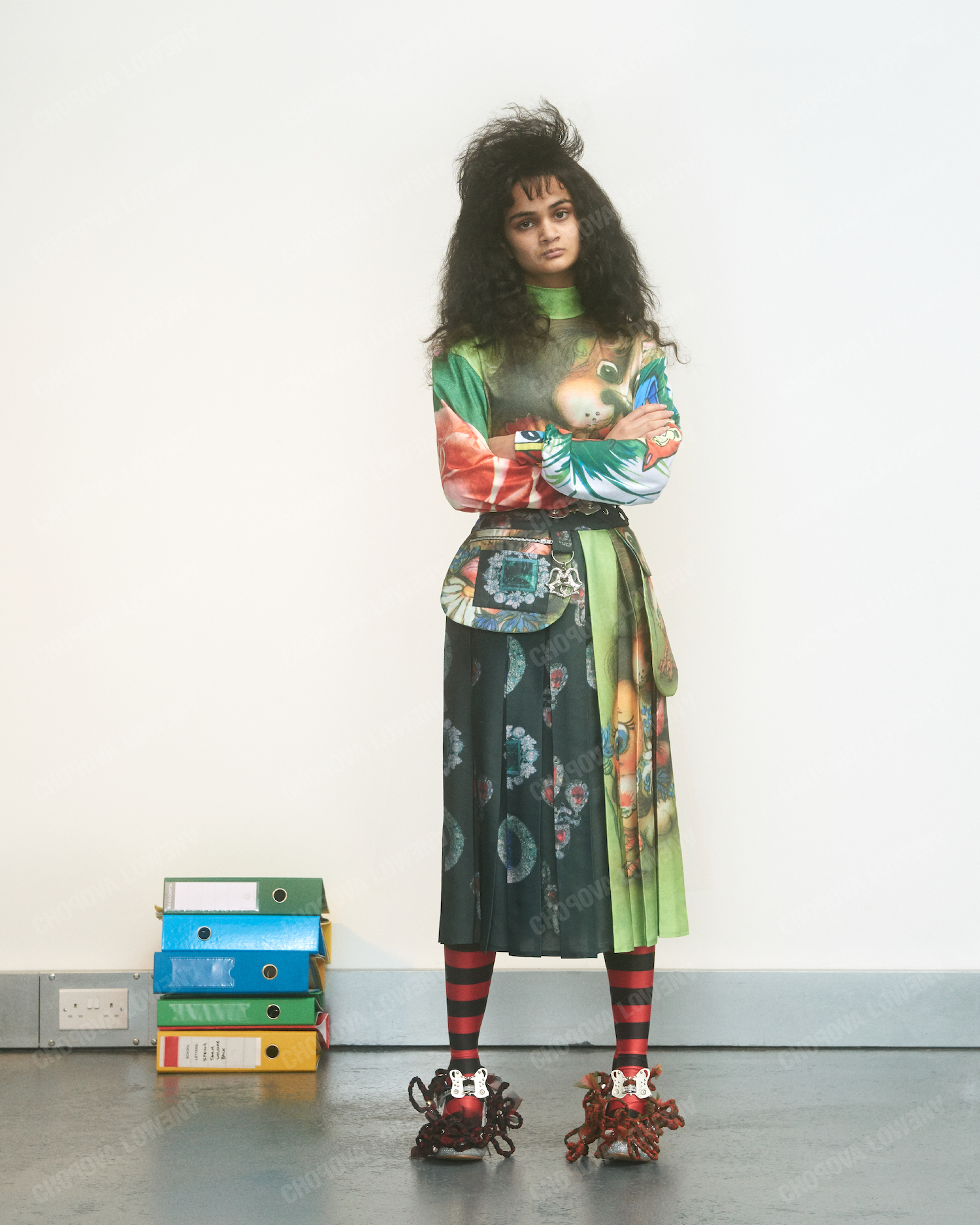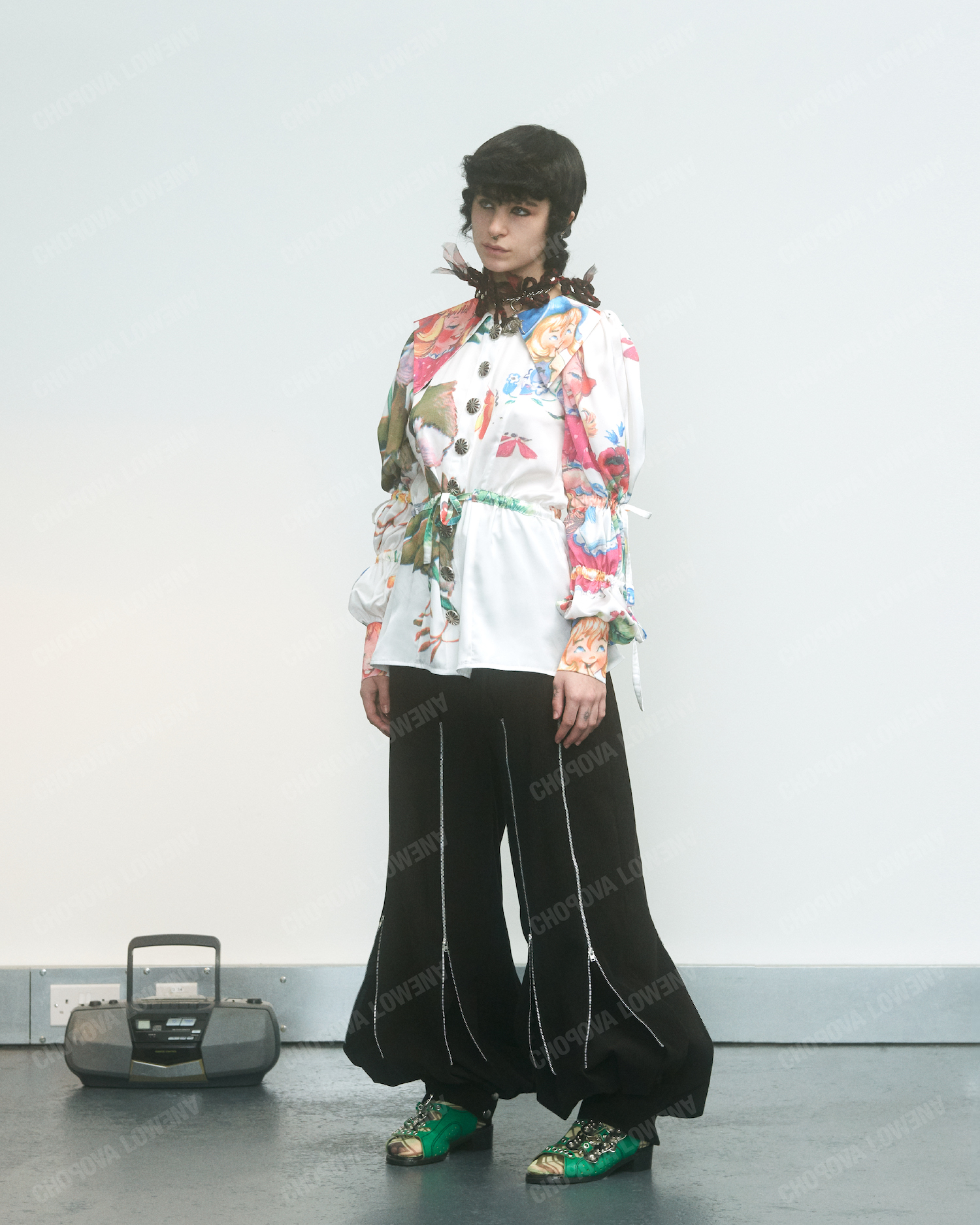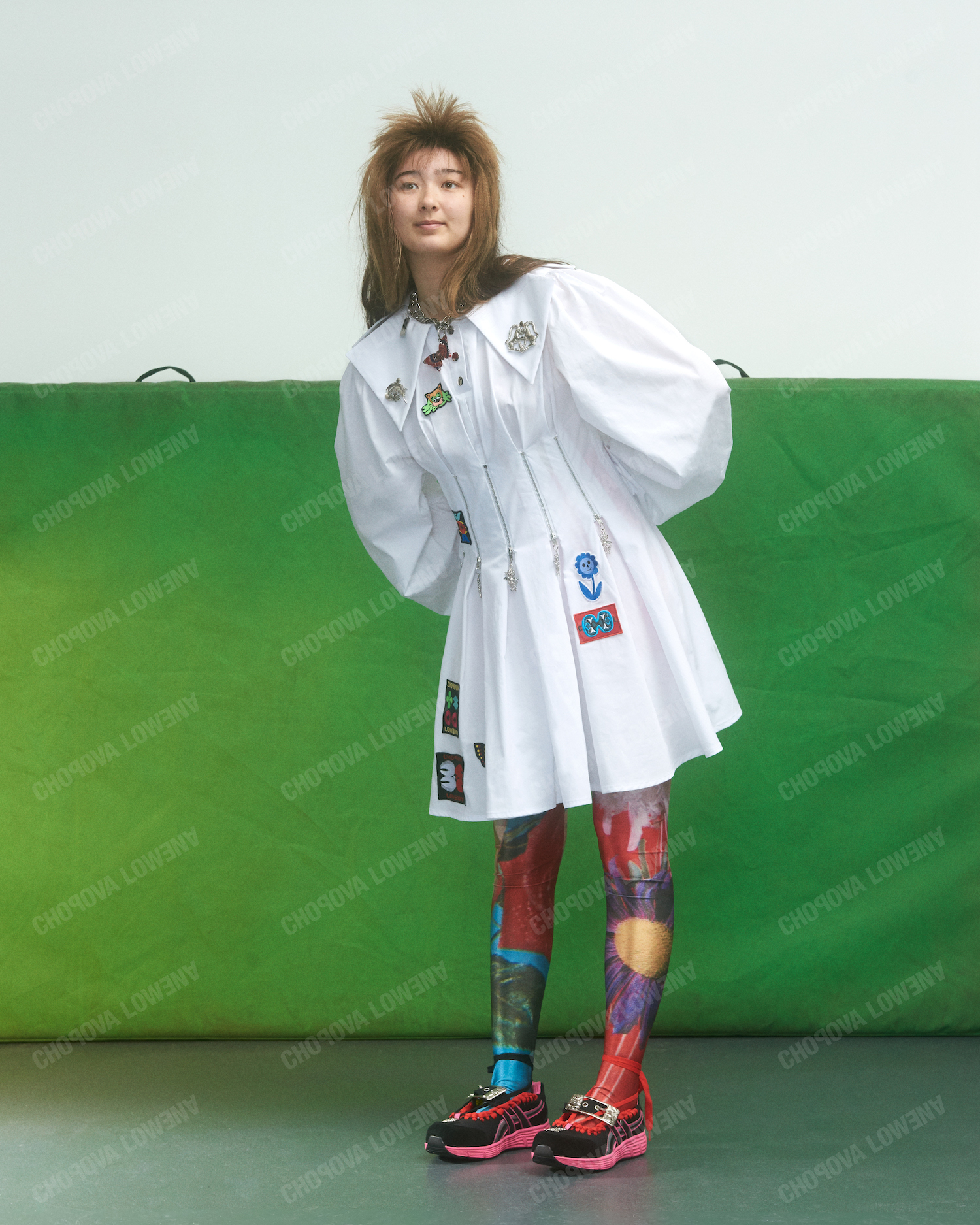 Credits
---
Photography Grace Difford
Art Direction Jamie Reid
Styling Agata Belcen
Styling Assistant Nicola Neri
Set Design Afra Zamara
Hair Shiori Takahashi
Models Ophelia, Yasmine, Flora, Greg, Ria, Solenne, and Emily