Alber Elbaz is returning to the couture calendar with a fashion film
The cultishly-adored ex-Lanvin creative director will be debuting his new venture, AZFactory. 
|
05 January 2021, 11:57am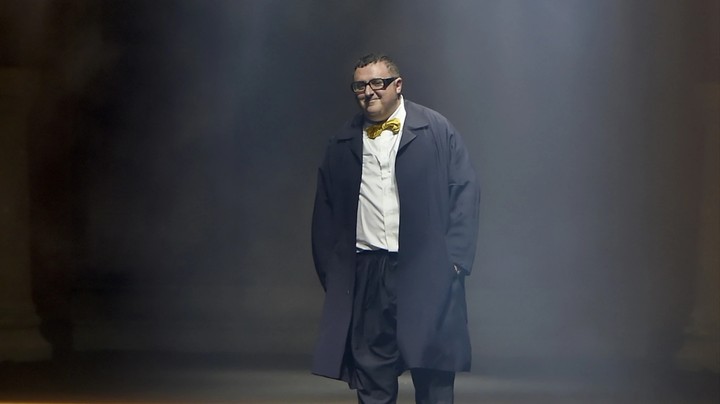 Photography Mitchell Sams
Given that you already completed Netflix over the last two lockdowns, BoJo's surprise announcement last night will have you despairing over what the fuck you're gonna do this time around once you're done with Bridgerton. Well, here's a speck of rare good news! If you can hold out till 8pm CET on January 26, Alber Elbaz will be swooping in to save the day, making his return to the Paris runway -- virtually anyway -- via the garment presentation genre du jour, fashion film.
While we've known since November of last year that AZFactory, Alber's joint venture with Swiss luxury conglomerate Richemont, would be making its formal debut on the Paris Couture Week schedule, how he would be doing so remained a mystery until now. Though the decision to show a film rather than make a physical return to Paris may at first glance seem like a decision motivated by, you know, the pandemic, this was actually the plan all along, according to Alber. "This is how I wanted to show it, even before COVID-19," he told WWD. "It's a digital world."
The designer, who made a name for himself as one of fashion's most romantic dressmakers during a 14-year stint at Lanvin, kept mum when pressed for further details on what to expect -- "It's a surprise," he said. AZFactory's official statement is no less cryptic, promising "beautiful, solutions-driven fashion that works for everyone". Still, if the Grecian drapes, jewel-tone satins and 80s high drama that made us fall in love with him the first time around are anything to go by, we're ready to fall in love all over again. Stay tuned for what is set to be one of the most eagerly watched moments of an already blockbuster couture calendar (Kim Jones for Fendi, hello!).
Care to whet your appetite with some of last year's most fab fashion films in the meantime? Oh, go on then.