Gucci's holiday campaign is an ode to the office party
All the festive 80s looks will make you miss drinking cheap sparkling wine by the fax.
|
09 November 2020, 5:00am
This year, the Gucci Gift Giving campaign has turned to an aspect of the holiday season we thought we'd never miss — the office party. Indeed, drinking cheap sparkling wine by the fax machine (who even uses those anymore?) with your colleagues in accounts is probably not going to happen for most people this year. Your tipsy boss will not tell you they appreciate you while gifting you gas station chocolates, the bathroom won't be filled with people getting ready and certainly nobody will embarrass themselves.
Thanks to Gucci, then, who have reimagined the corporate nature of the office, "shattered by 80s pop music and the popping of corks," which frankly sounds divine, especially dressed in their 80s-inspired collection. The Gucci Gift Giving Collection is in essence your ticket to this party, even if you're forcing your significant other/flatmates/dogs to dress as Michael from tech. As ever for Creative Director Alessandro Michele, there's a vintage spirit at play, seen in the new genderless mule and the Gucci tennis 1977 sneaker.
Gucci is also launching a new line of packaging in line with its commitment to sustainability. The ornate green paper bags and cardboard boxes use paper and cardboard from sustainably managed forest sources, is fully recyclable, and uses a reduced amount of ink, while many of the elements in the bags are recycled too. Because naturally it feels good to celebrate in a less wasteful manner.
Of course, it wouldn't be a holiday party without sequins, seen on handbags and loafers, and glistening sequin-covered heels. Accompanying the campaign is a new Gucci arcade game on their app, which lets you take control of an employee in an office setting. It's inspired by the legendary Conga Master game, and sees you try and convince your colleagues to start a conga line — sounds like pretty standard office party fare. Gucci is bringing the festivities to multiple platforms, so you'll be able to join in and experience the campaign in 3D. In short, do not despair — Gucci's festive ideas might actually be better than your office bash.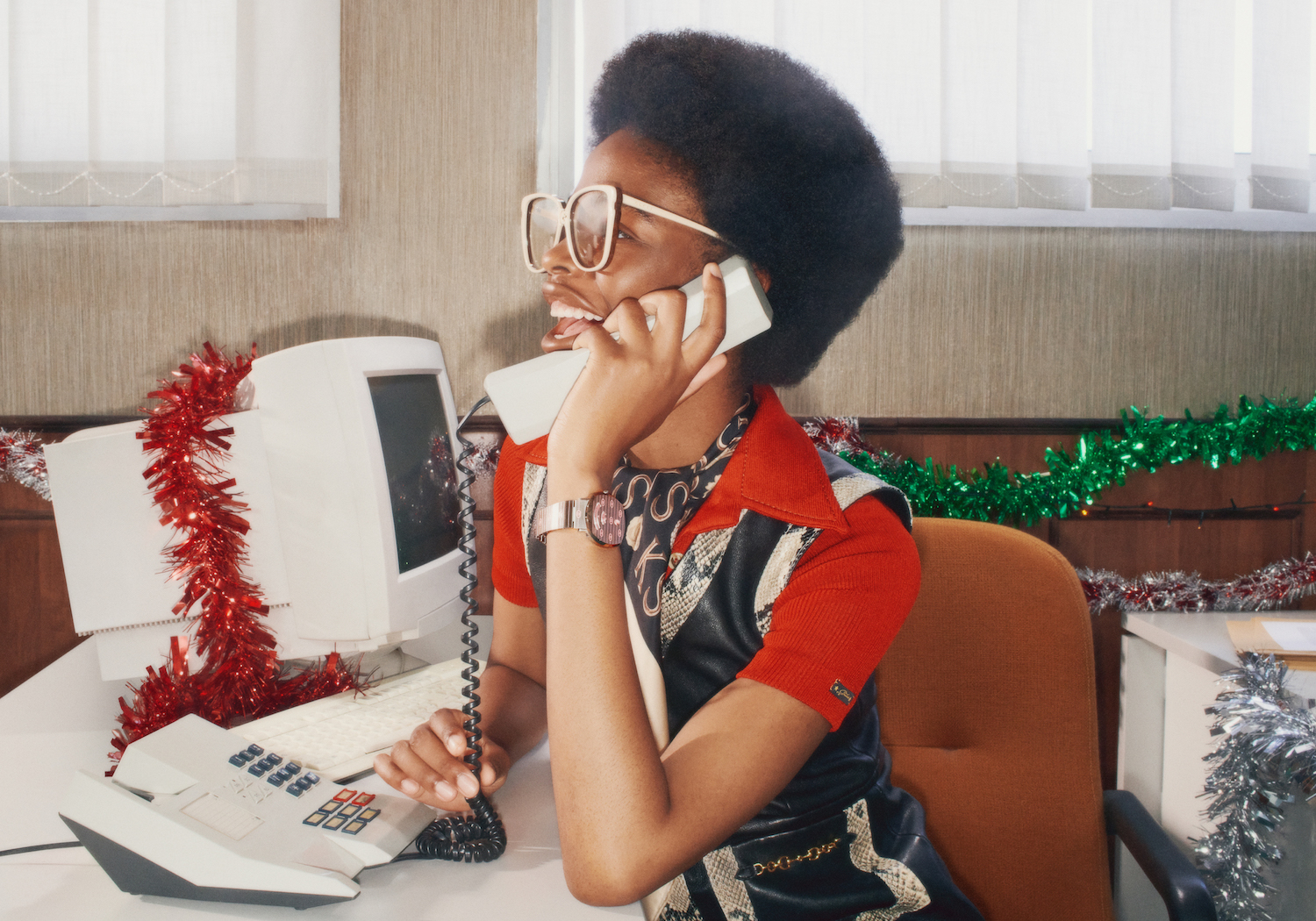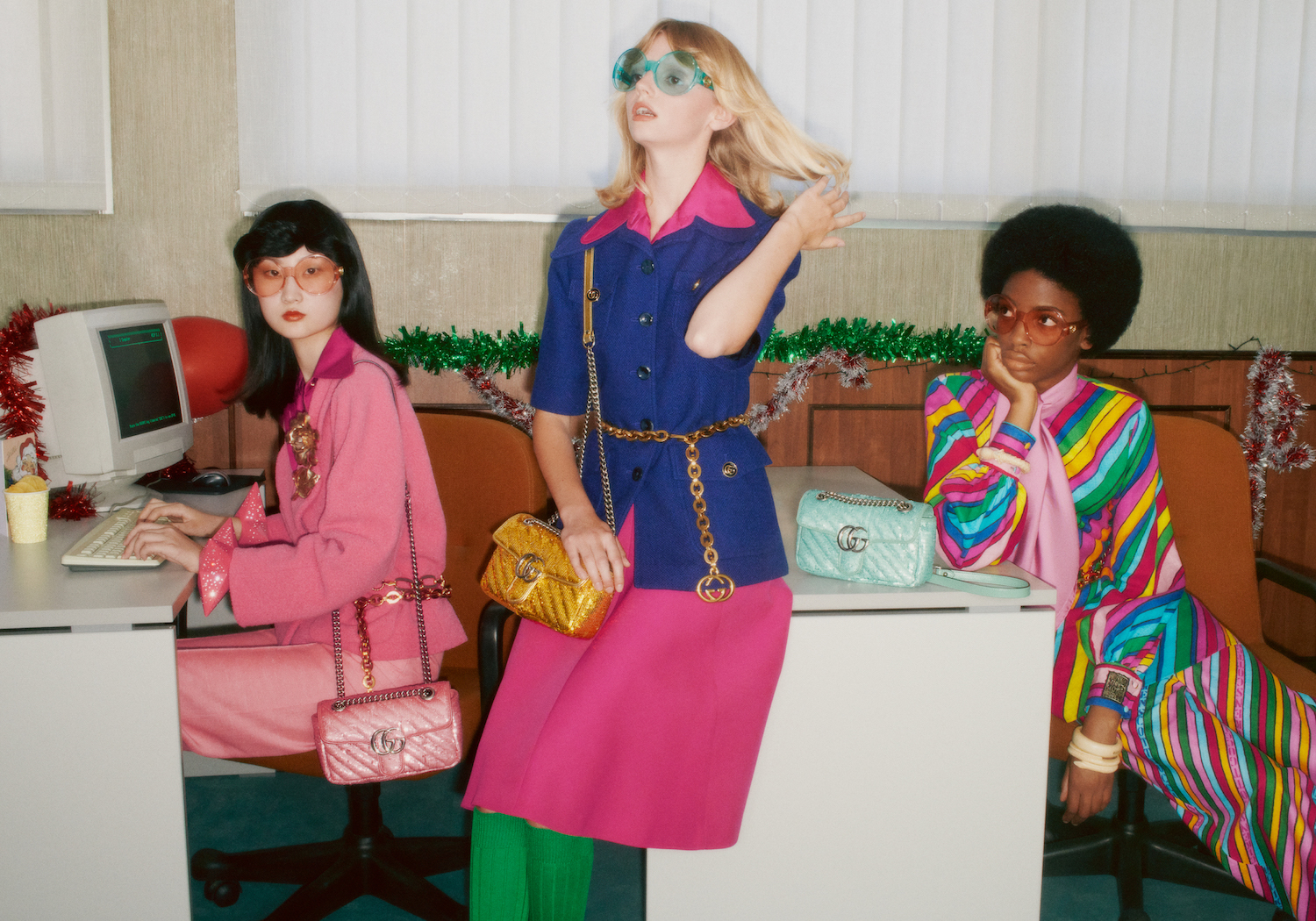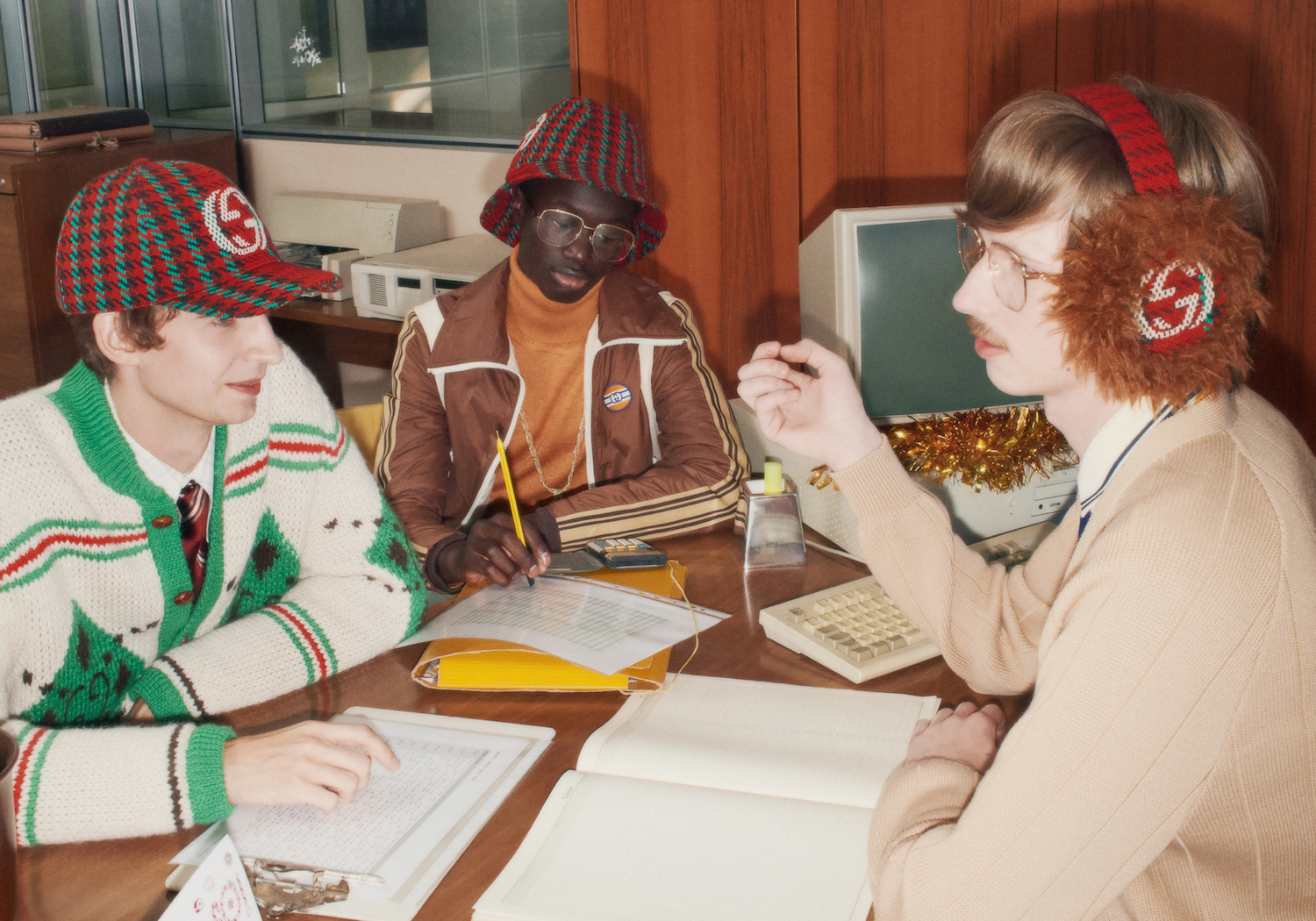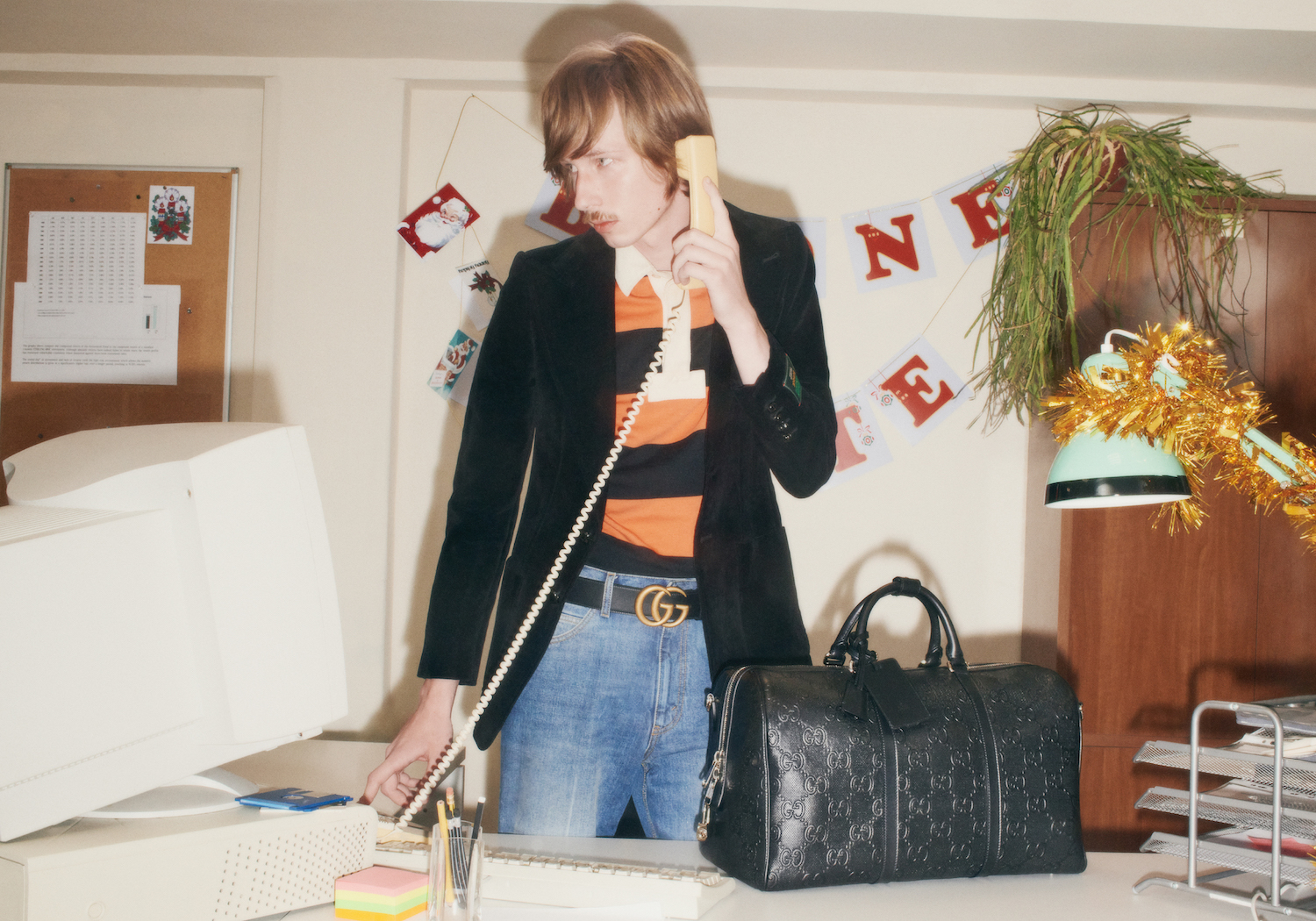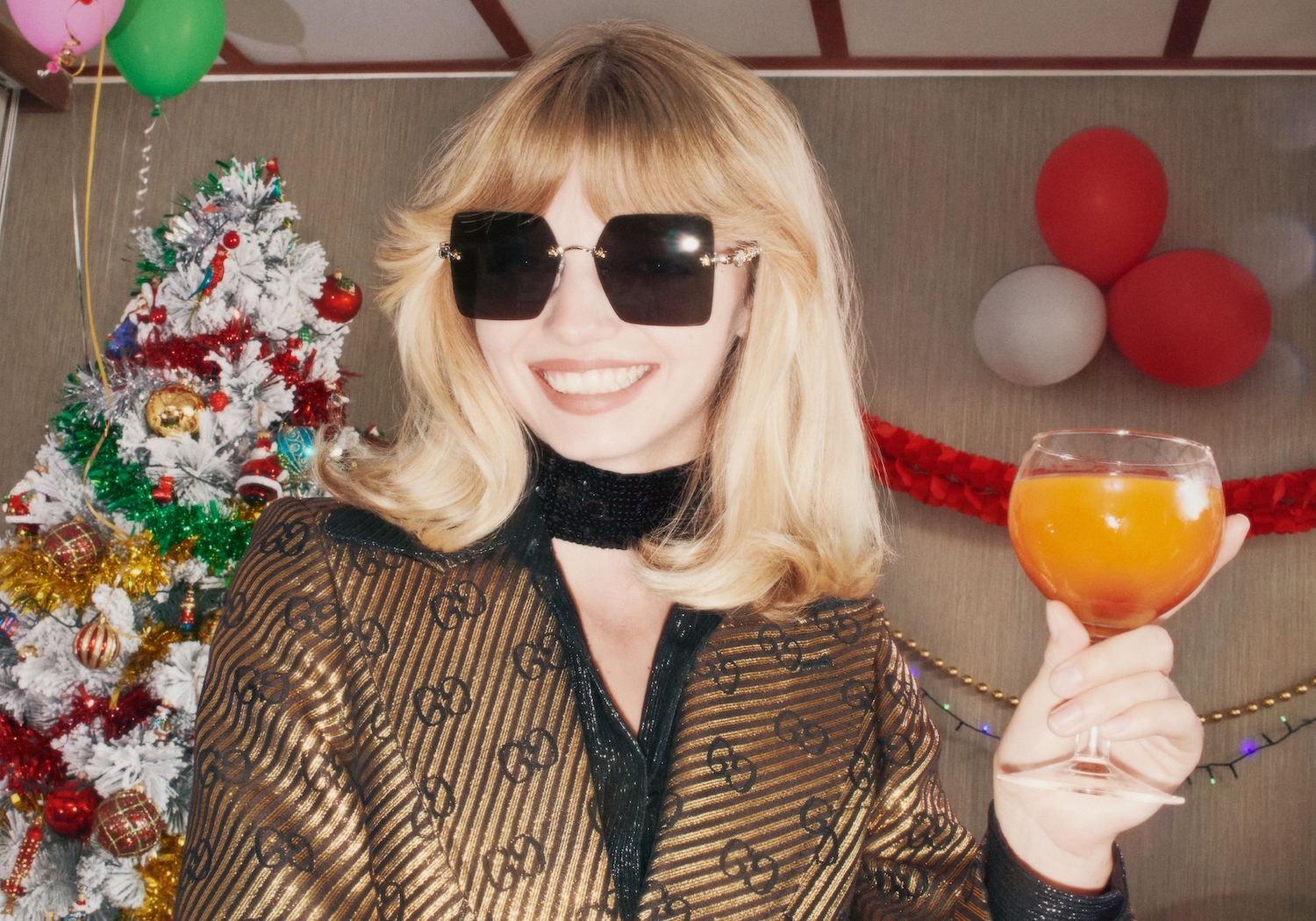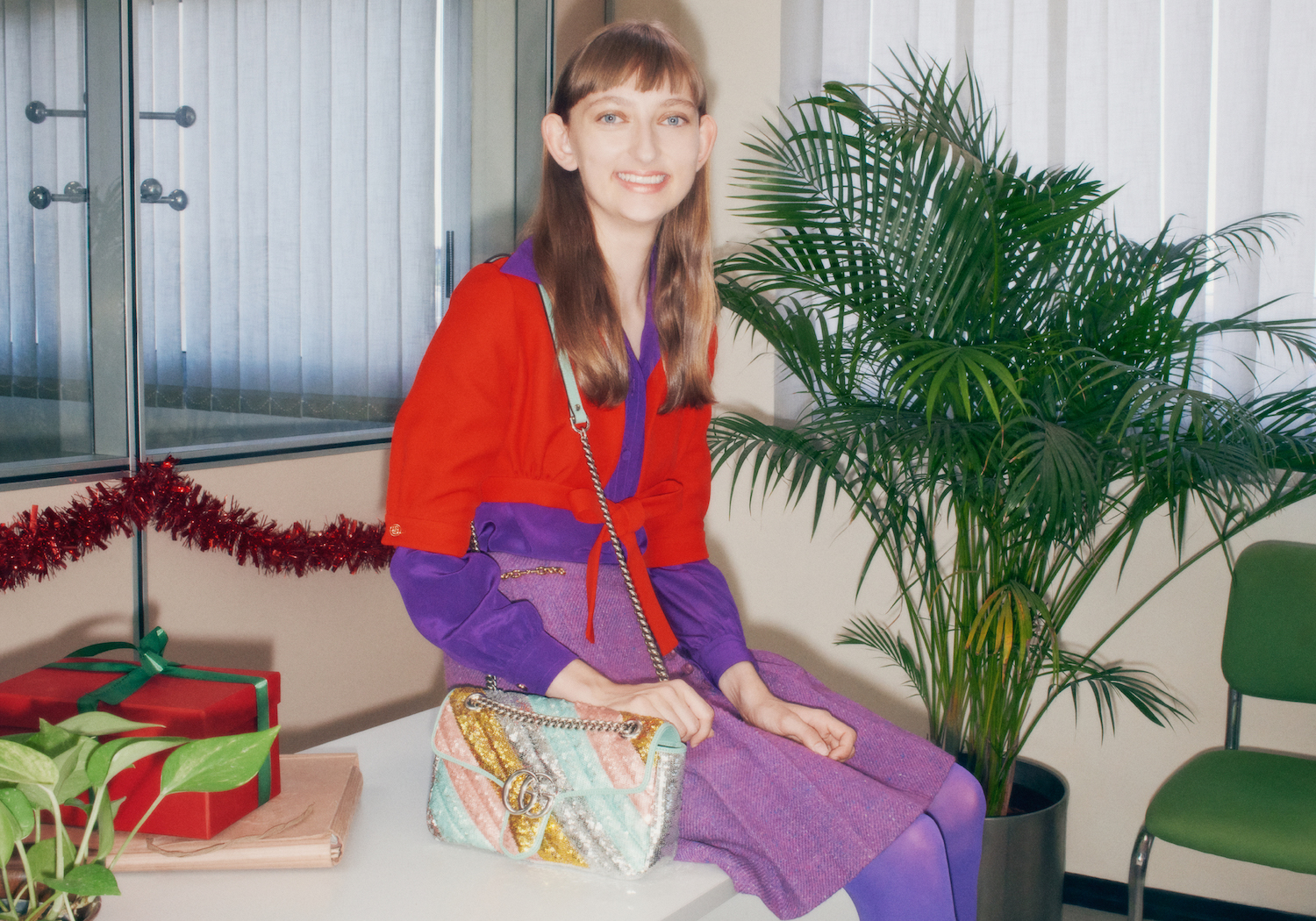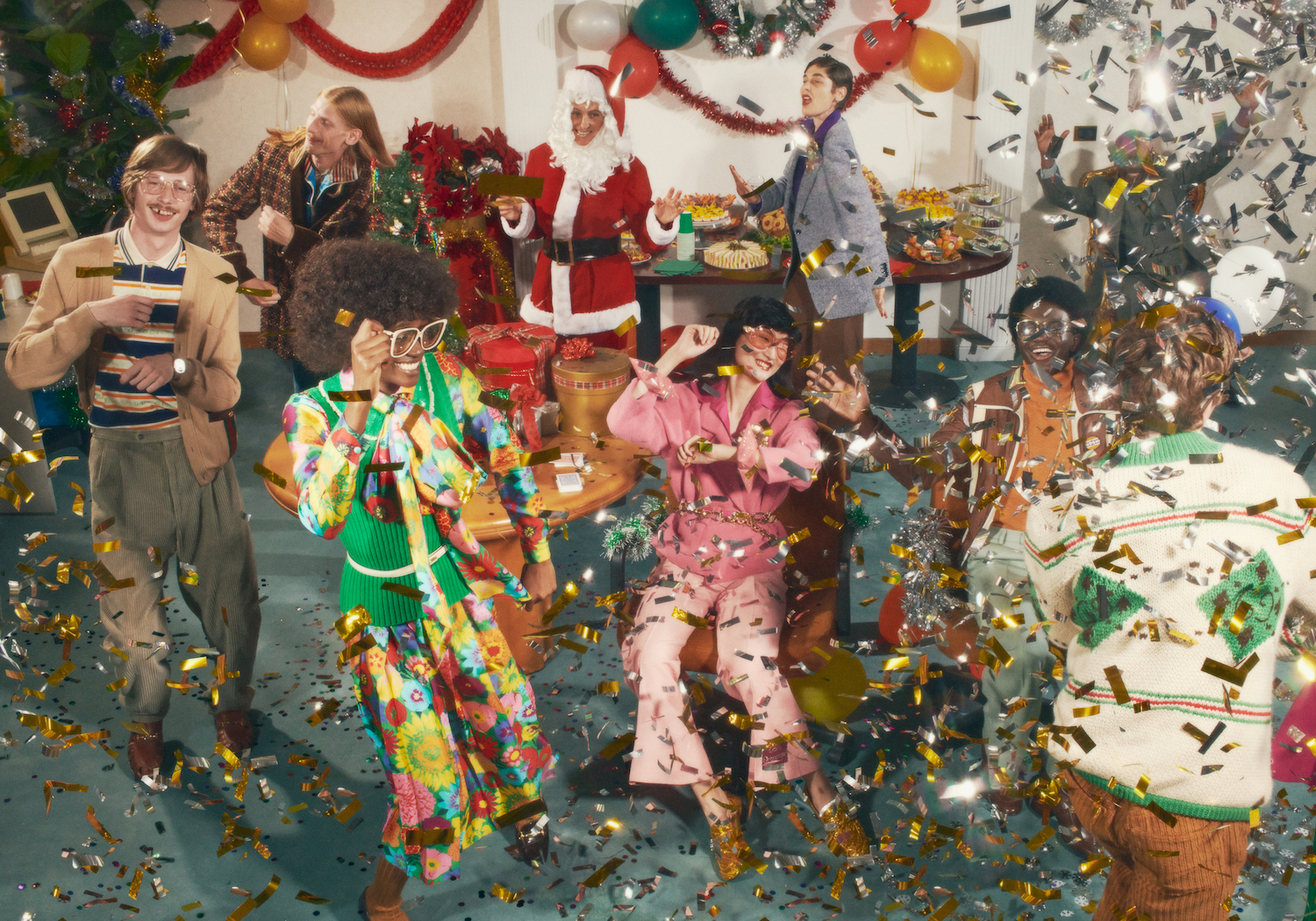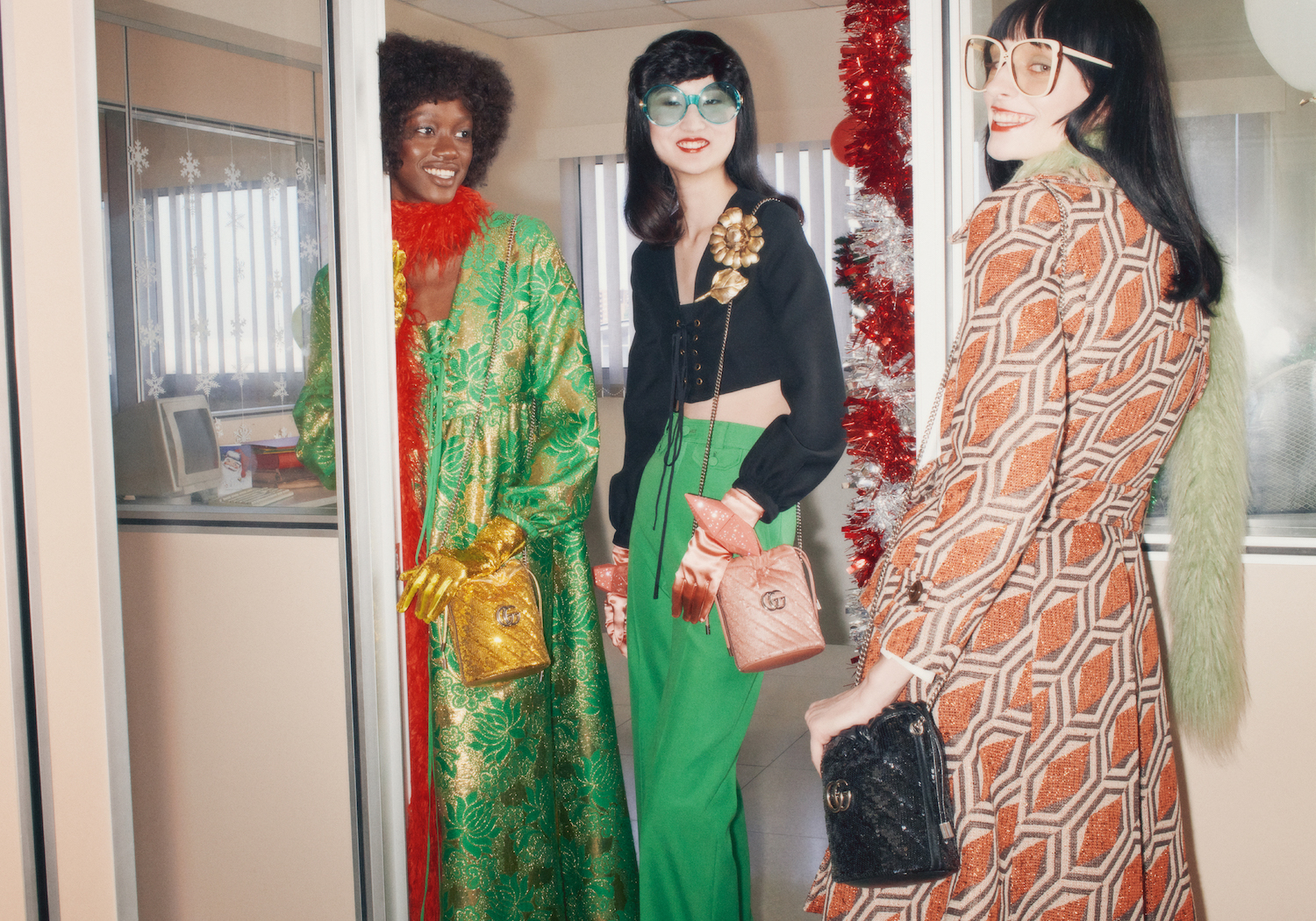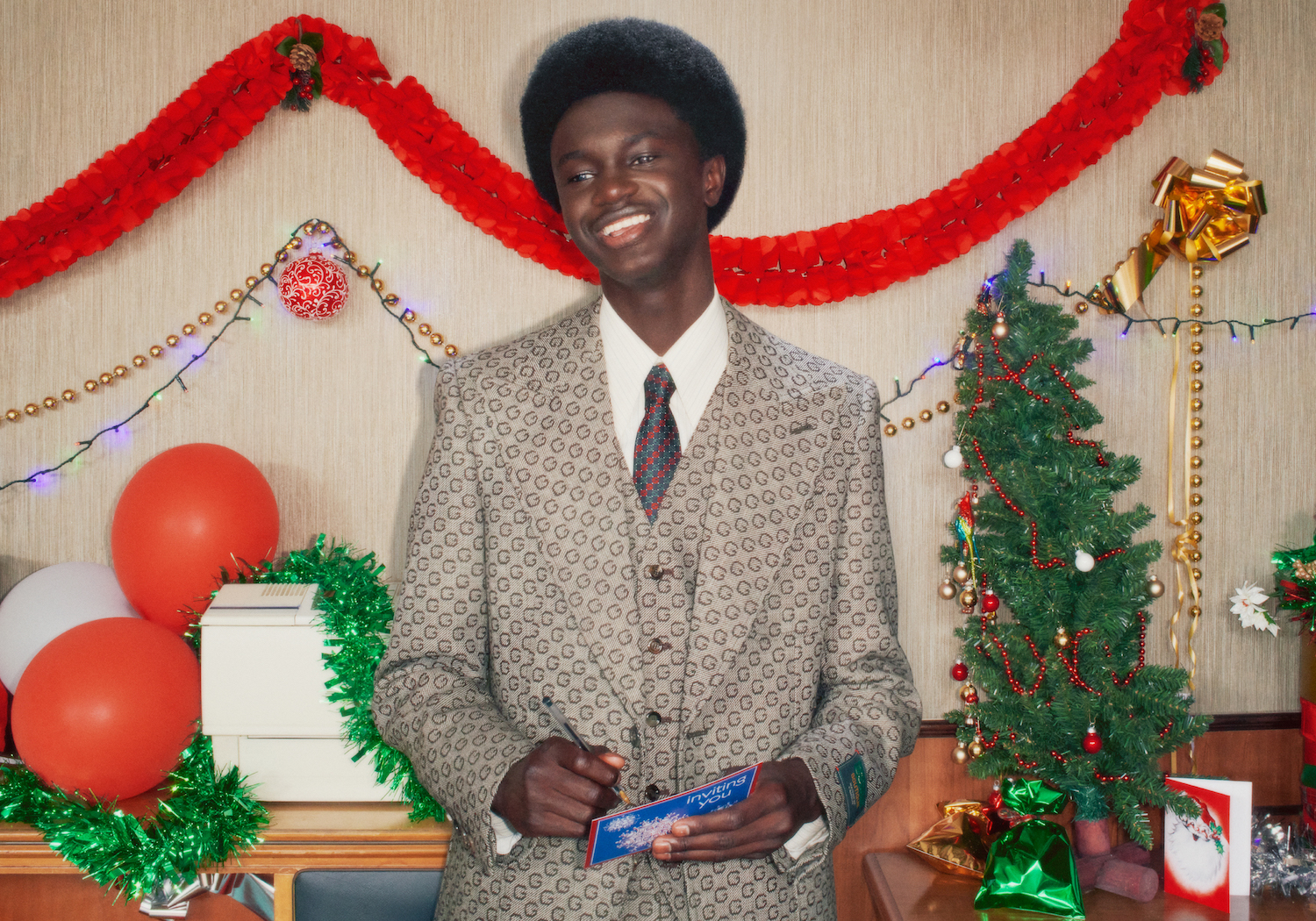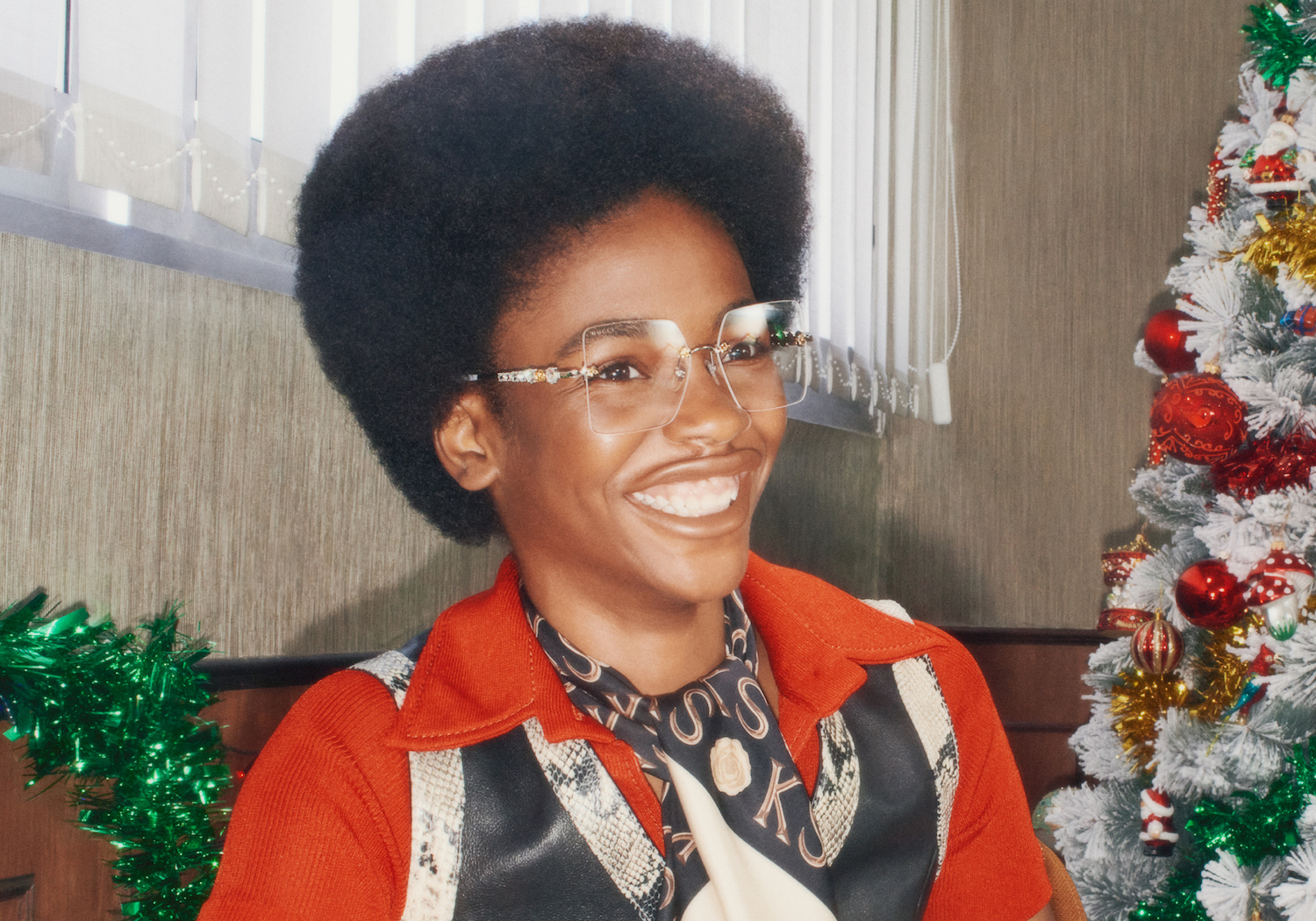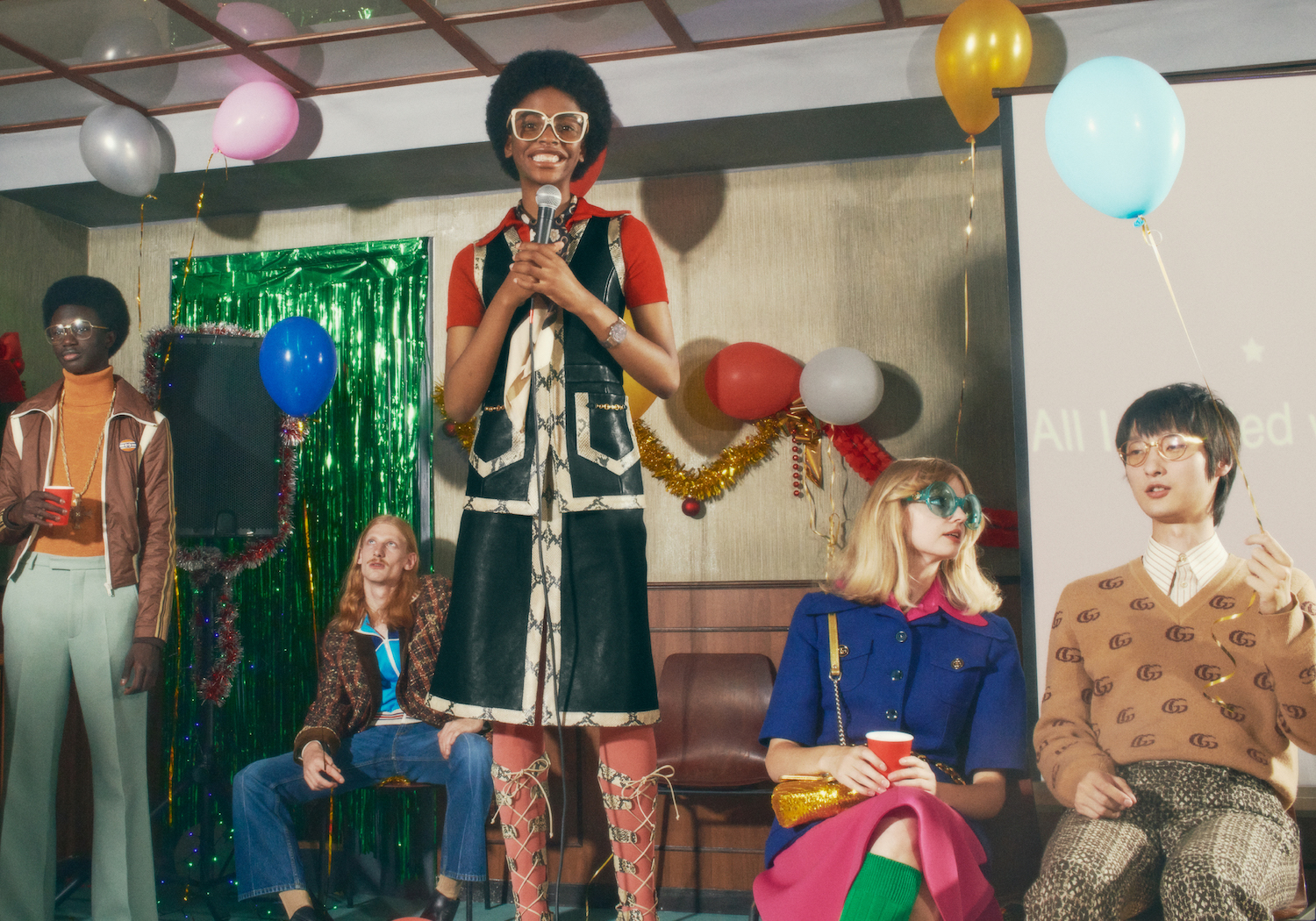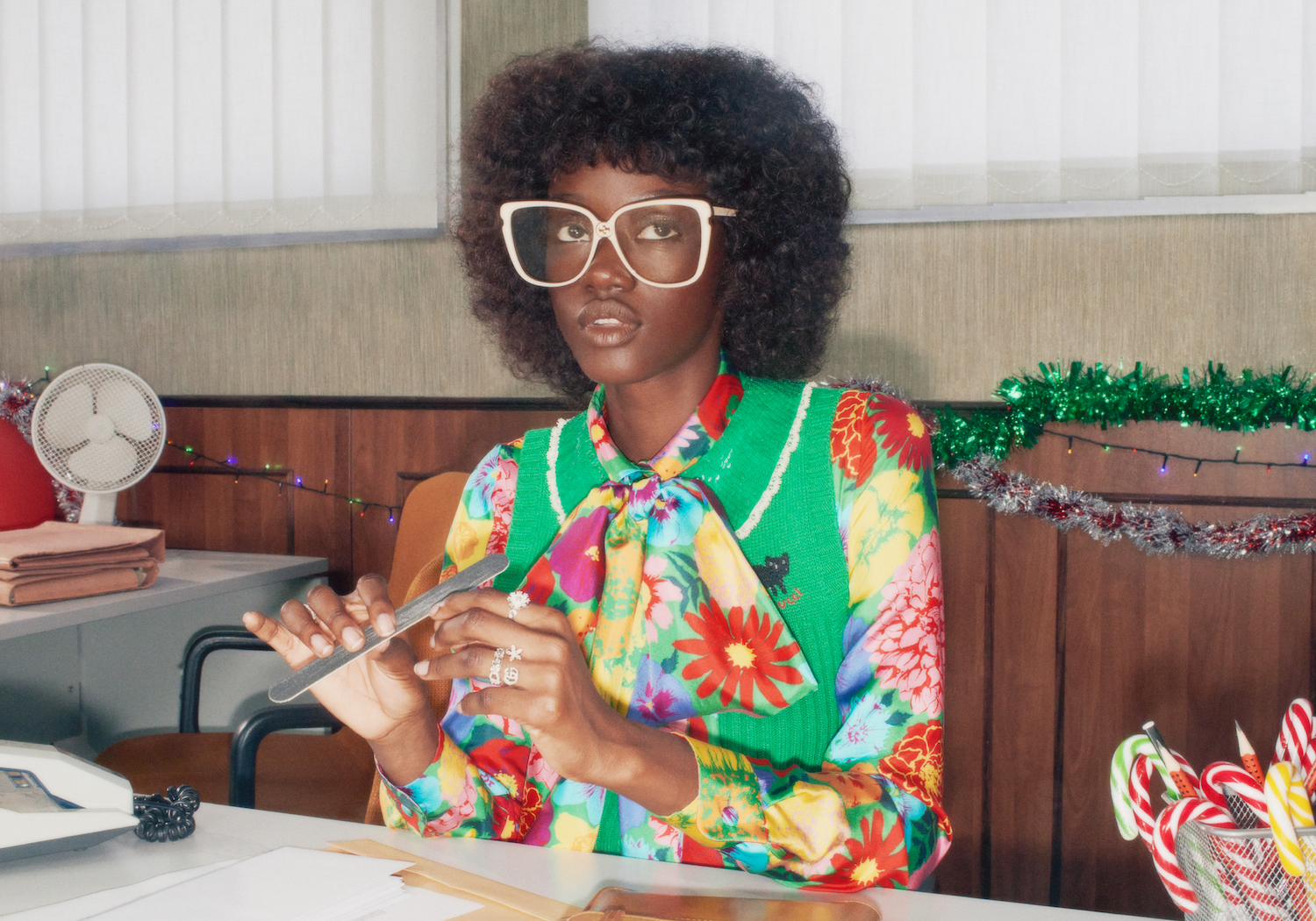 Credits
---
Creative Direction Alessandro Michele
Art Direction Christopher Simmonds
Photography Mark Peckmezian
Film Direction Akinola Davies Jr