Photos courtesy of Atlein
Atlein is the French womenswear label inspired by surfing
Designer Antonin Tron is making eco-conscious luxury womenswear from upcycled marine waste.
|
22 February 2021, 8:00am
Photos courtesy of Atlein
"I grew up in Paris but I spent a lot of time near the ocean," recalls designer Antonin Tron over Zoom. He's currently across the Atlantic Ocean, at his parents' home in Île de Ré, an island community off the west coast of France. It's there where Antonin developed his life-long love for surfing. And it's also on Île de Ré, surfing it's wintery coast, where he would unknowingly begin developing the concept for his womenswear line, Atlein. "The name refers to the Atlantic ocean, but also to the word 'athletic,'" he explains. "When I go surfing, especially in the winter, there's this sensuality in the Atlantic element, the surf, the body. This mood is at the heart of Atlein."
"I wasn't really destined for fashion," says Antonin, who studied modern literature in Paris before a rather fated visit to the Royal Academy of Fine Arts in Antwerp. "I grew up in Paris, so fashion always seemed a little bit stuffy to me. But when I visited my friend in Antwerp and I discovered Belgian fashion, I discovered that fashion could speak to something else. It was an alternative world for other kinds of people, other kinds of culture. You could communicate something quite personal." In 2004, the then-fledgling designer was accepted into the school's fashion department, studying menswear. "Antwerp was complete freedom," he said, recalling the heady environment that fostered his newfound love for the métier: a fine arts-leaning curriculum that involved installation and painting; the endlessly inspiring student body ("a lot of freaks, but in the best way"); the creative heterodoxy of the pre-digital era; and a grumpy pattern-making professor who taught him that fashion is, foremost, about architecture and cut, the three-dimensionality of it all.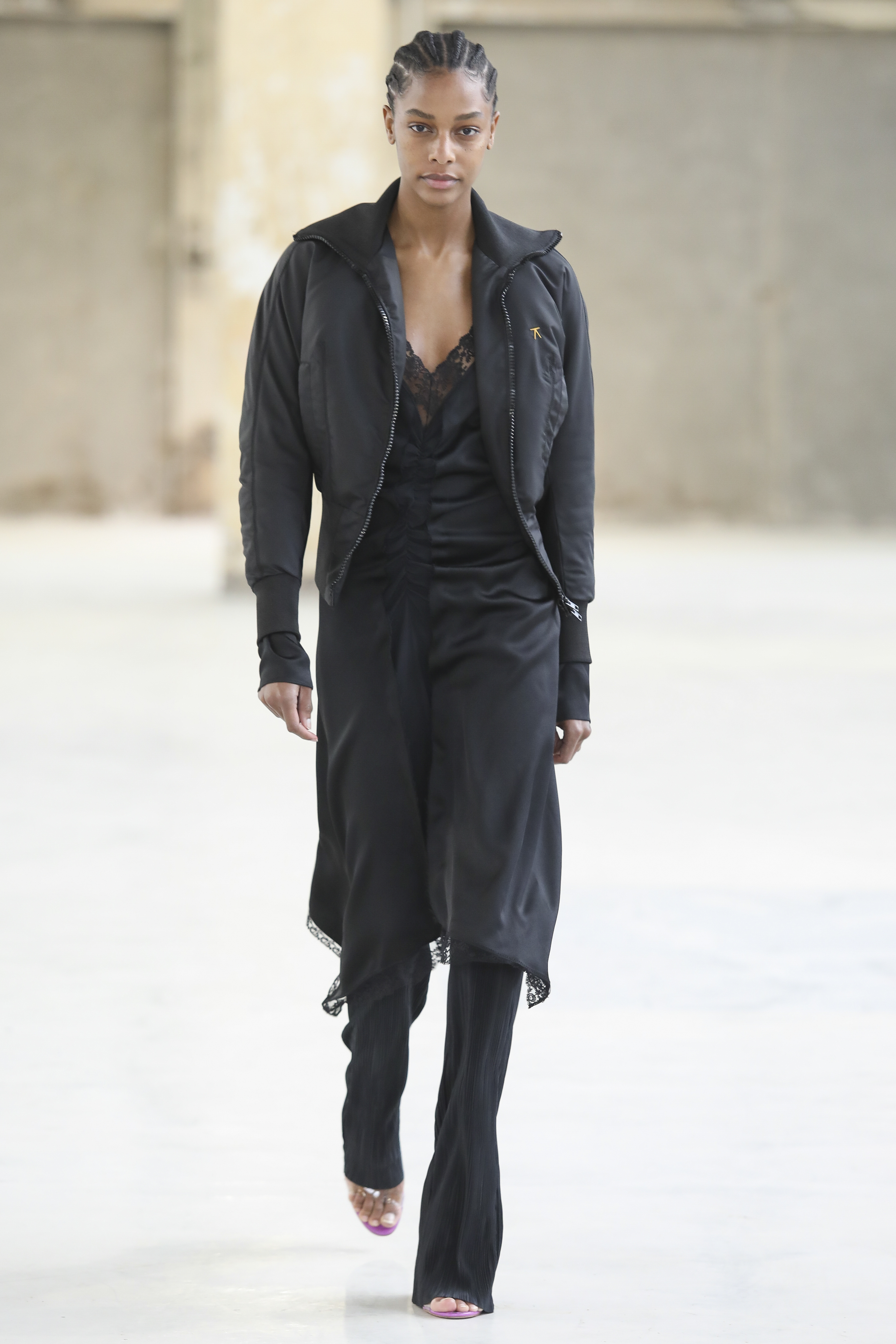 Since graduating in 2008, Antonin's career has been, in a word, storied. Fresh out of school, he was hired as an assistant to stylist Olivier Rizzo before he was brought on as an intern for Raf Simons. He took his first design job at Louis Vuitton, where he learned what it meant to create well-crafted, luxury garments. It was also during his time at Louis Vuitton that Antonin figured out he no longer wanted to pursue menswear. "I didn't want my designs to be about me, basically," he said. "I wanted them to be about women. This is what interests me: who they are, what interests them. What I find so fascinating about designing womenswear, as a man, is that I don't have to think about myself."
Around that time, Riccardo Tisci invited Antonin to join him at Givenchy — in womenswear. It was a move that was fairly unprecedented — "at the time you couldn't move between menswear and womenswear; you were either a men's designer or a women's designer," Antonin notes — but it's one that speaks to the young designer's virtuosity, his dedication to the craft. After one year, Antonin joined Balenciaga, where he stayed for six years, designing womenswear under the creative directorship of Nicolas Ghesquière, Alexander Wang and Demna Gvasalia.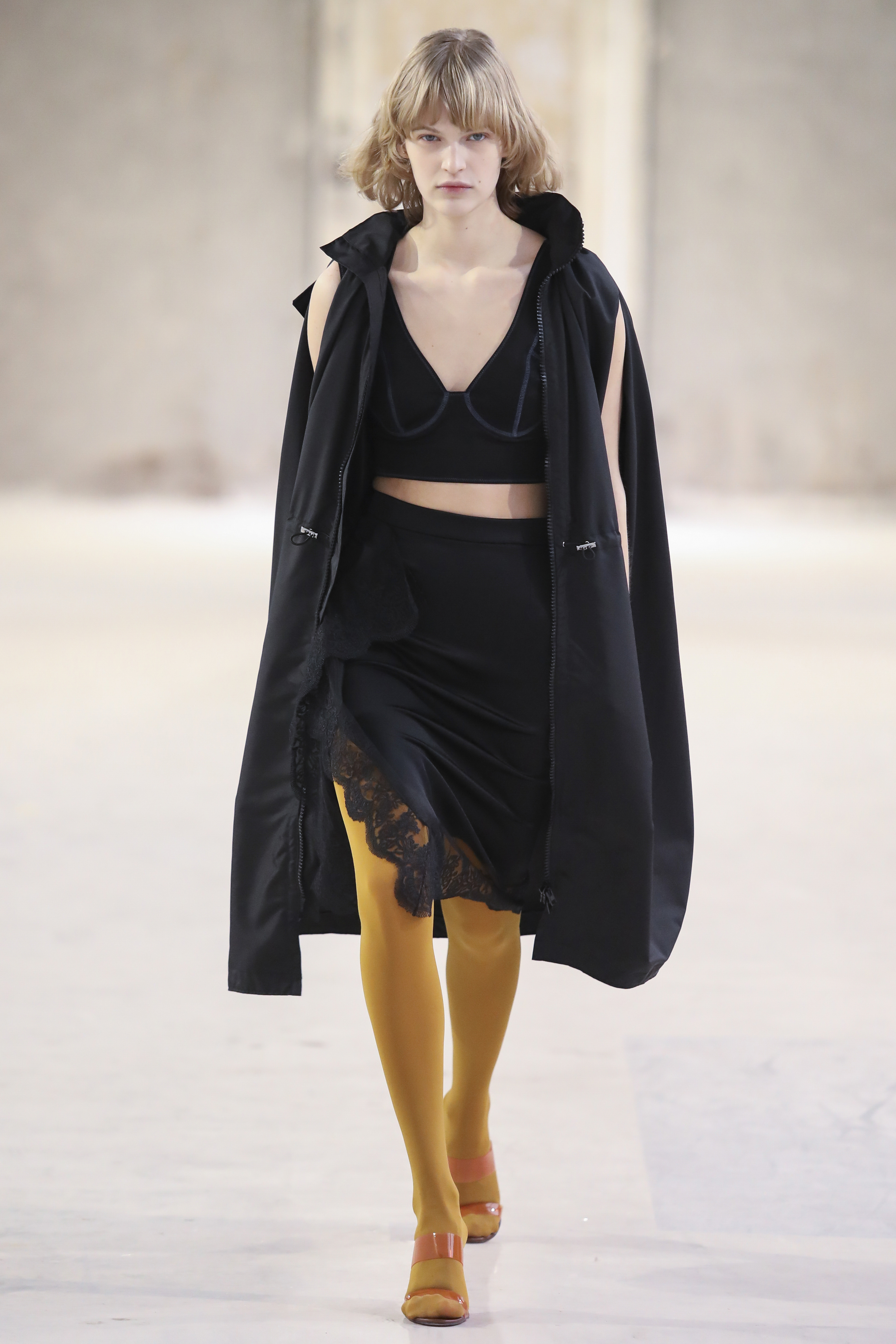 "I worked for years in these houses," Antonin said. "I loved it because I learned so much, but I wanted to carve my own path, to not be a part of these mega-structures. There were too many things I disagreed with." While freelancing at Balenciaga, Antonin finally set out on his own, launching Atlein in 2015. "One of the main reasons I wanted to create a smaller business is that I wanted to do fashion in a different way, in a smaller way. Obviously, now, it's something everyone talks about, but it's the idea of making clothing in the most respectful way towards the environment," he says.
To make this vision a reality, Atlein partnered with Usine Claude et Duval, a small family-owned factory Antonin knew of from his previous luxury jobs. Designed by Le Corbusier in the 40s and tucked away in the Vosges mountains, the prestigious factory purveys fabrics to an exclusive pool of French fashion houses including Chanel and Louis Vuitton. During his first visit to the factory, now by his moniker of Atlein, Antonin discovered an enormous treasure trove of deadstock fabrics — "Hermès from the 80s that were just never used" — enough to make production for years. It was a seminal moment for the label. "The first few years we were using only upcycled materials from that factory," Antonin said. "That was the start of Atlein."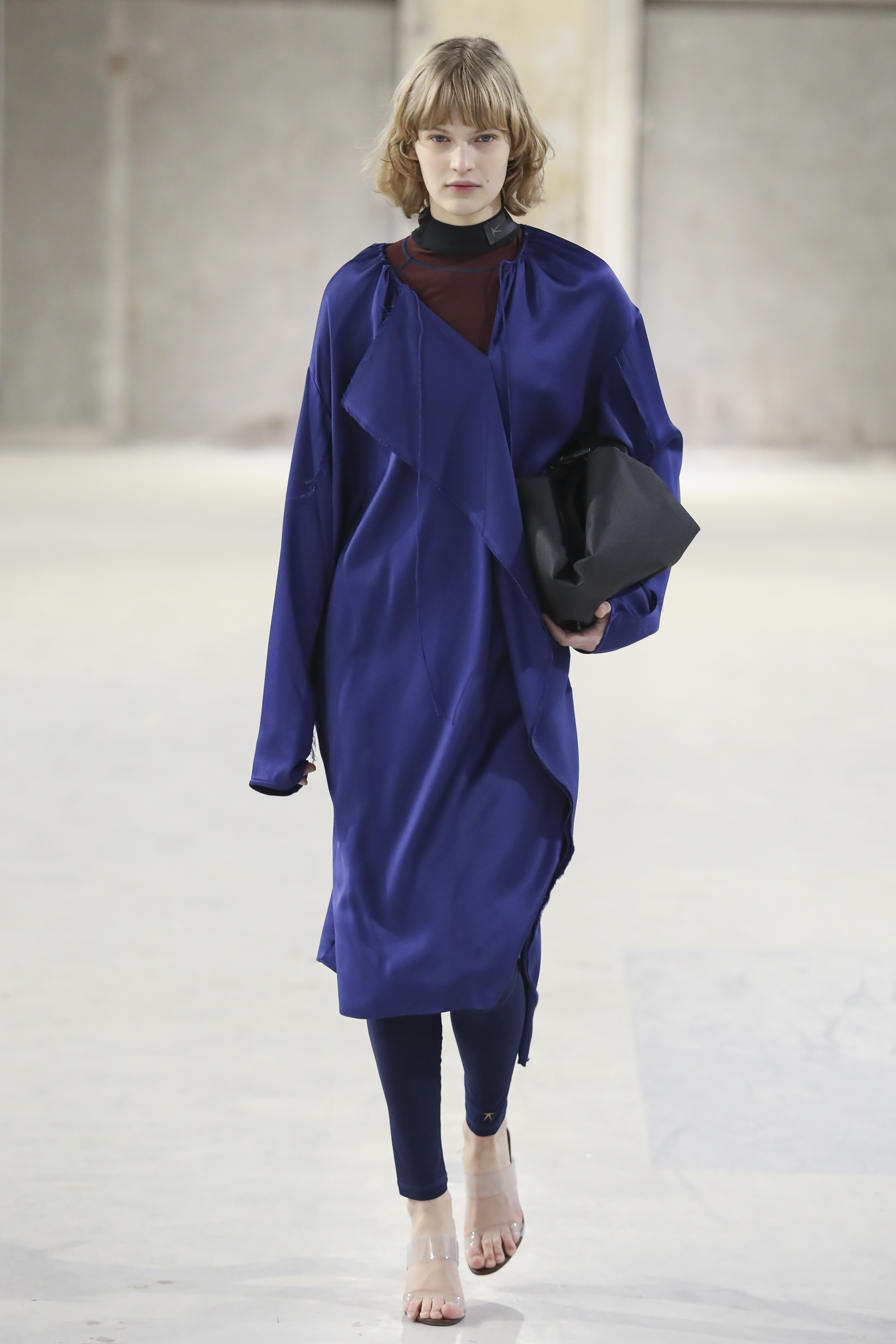 Since the label's inception over half a decade ago, Antonin has stuck, firmly, to his initial vision. Each season, 50 to 60 percent of Atlein's production is made from upcycled fabrics, sourced during frequent road trips across Italy — "renting a car, driving around the mills, trying to find where there would be enough fabric to make production and starting from that." Since SS20, the label's crafted its tailoring pieces using a material made from plastic bottles, collected and upcycled locally by a little Italian family factory. "I never called Atlein a sustainable brand because I don't think any brand can really be sustainable. And what is this word, 'sustainability'? I just want to find solutions," he says. "We're trying technical solutions, but, obviously, the problem is much bigger than that. It's a systemic problem. I think that the answer lies in the small: making smaller amounts of things, smaller companies where you have control rather than big groups. We have to fight a toxic system."
This devotion to the environment, to sourcing deadstock, using recycled materials, "using what you can find", has influenced the label's distinctive look. "The material really guides the design," says Antonin. "For the first few seasons we used only jersey. I love jersey, its properties, it's very specific stretch. And I like to work with my hands. It's really a process of draping." Naturally, Atlein's calling card is draped jersey, in all its forms: cascading jersey evening wear, dresses and T-shirts with waterfall ruching, peaked-hem skirts that ebb and flow with each step, cowl collars that curl and crest around the neckline and shoulders. "There's this idea of tension. It's an active silhouette that mixes elements of sportswear and surfwear. There's a strength to it but at the same time, there's also a certain effortlessness and fluidity that reminds me of the ocean." And like the sea, there's much that lies beneath the shimmering surface of each Atlein confection: "those dresses feature quite elaborate, couture-like construction, but then there's no zip; you can just pull them on." It's Madame Grès with the ease of a T-shirt: the perfect sartorial proposition for the modern woman.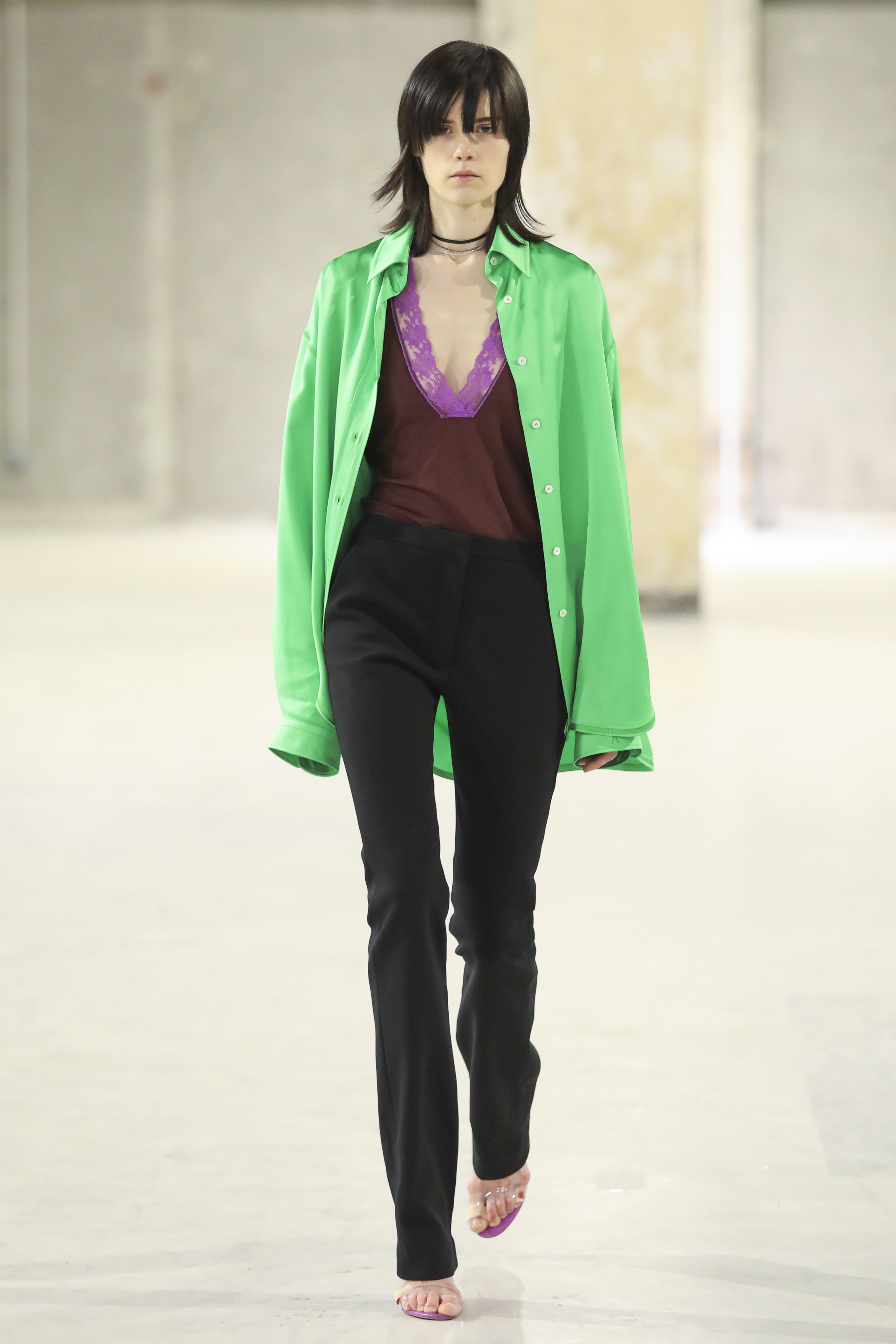 Atlein took a brief hiatus last season due to the pandemic. Now returning for AW21, it seems that a sea change has taken place at the label. "Covid-19 was like a tsunami that wiped us out," Antonin said. "But it was a good moment because it was an opportunity to rebuild the brand and get rid of all the things I didn't want to do anymore." Doubling down on the label's core values — "finding solutions," Antonin reiterates — the designer and his team dove head first into textile development. After eight months of research, and trial and error, Atlein's AW21 offering is crafted entirely from 100% recycled fabrics, all developed in-house. Among the range of luxurious recycled jerseys — a plissé recycled polyester fabric that makes up the collection's gorgeous final gown — is the designer's proudest achievement: an iteration of Atlein's signature crepe jersey, knit from Seaqual, a post-consumer waste yarn made from upcycled marine plastic. "Ocean conservation is something that's very dear to me because it's an element that I'm so close to," Antonin says.
Aesthetically, too, Atlein's latest offering was quite personal to the designer. "The collection is so much about the soul of Atlein. I was trying to convey the mood I find in winter surfing, especially. The mood is a bit more dense. It haunts you. It's very mystical," he says before trailing off. "It's hard to explain…" Filmed by Antonin's brothers, Virgile and Benjamin, in Paris' Fondation FIMINCO, the season's virtual runway presentation captures, one would imagine, the cold sublimity of hibernal surfing. One-by-one, models proceed through the building's echoing, high-ceilinged boiler room entrance; they're wearing Atlein's signature draped blouses, skirts and dresses, now sequinned and artisanally pleated. Each look is layered over a pair of wetsuit-look leggings and rashguard tees belonging to the label's new daywear line, Offshore. When I ask what Offshore means, Antonin replies, "In, surfing, when you say 'the wind is offshore', it means the wind is coming from the land and pushing into the waves. And that's actually the perfect wind for surfing." It also seems an apt metaphor for Atlein's new chapter.