Susan Kandel spent 10 years photographing other people's homes
Her photos offer a surreal window into the lives of strangers.
Susan Kandel isn't Catholic, but when Pope John Paul II made his first pastoral visit to the States in October 1979, she picked up her camera and joined the large crowds gathered on Boston Common. "I didn't take a single good picture that day, but I found these two families who were just amazing," she recalls. After chatting, both families invited Susan to photograph the families at their respective homes. This relationship continued for ten years; the photographer amassing a unique body of work surveying the tender scenes which unfold indoors. Four decades on, the series has been released as a book, published by Stanley/Barker, titled simply At Home.
When she was younger, Susan wasn't particularly interested in photography. Her parents gave her a camera for her college graduation -- "it hadn't occurred to me to want [one]" -- but all she did at first was worry about breaking it. Embarking on a road trip that summer, however, she found herself taking pictures of the landscape and, in doing so, "started noticing that when you have a camera in your hand, you become aware of all these things you hadn't noticed before". "It made me into a much more observant person," she adds, "and that was fun." A few years later, she began to think more seriously about the medium and took an introductory workshop in Idaho. Returning to Boston, she took classes at the Massachusetts Institute of Technology in exchange for helping out in the photo lab. "That was a very good place to be. I thought of MIT as a very regimented, no-nonsense place, but the lab was terrific; I did a lot of work there."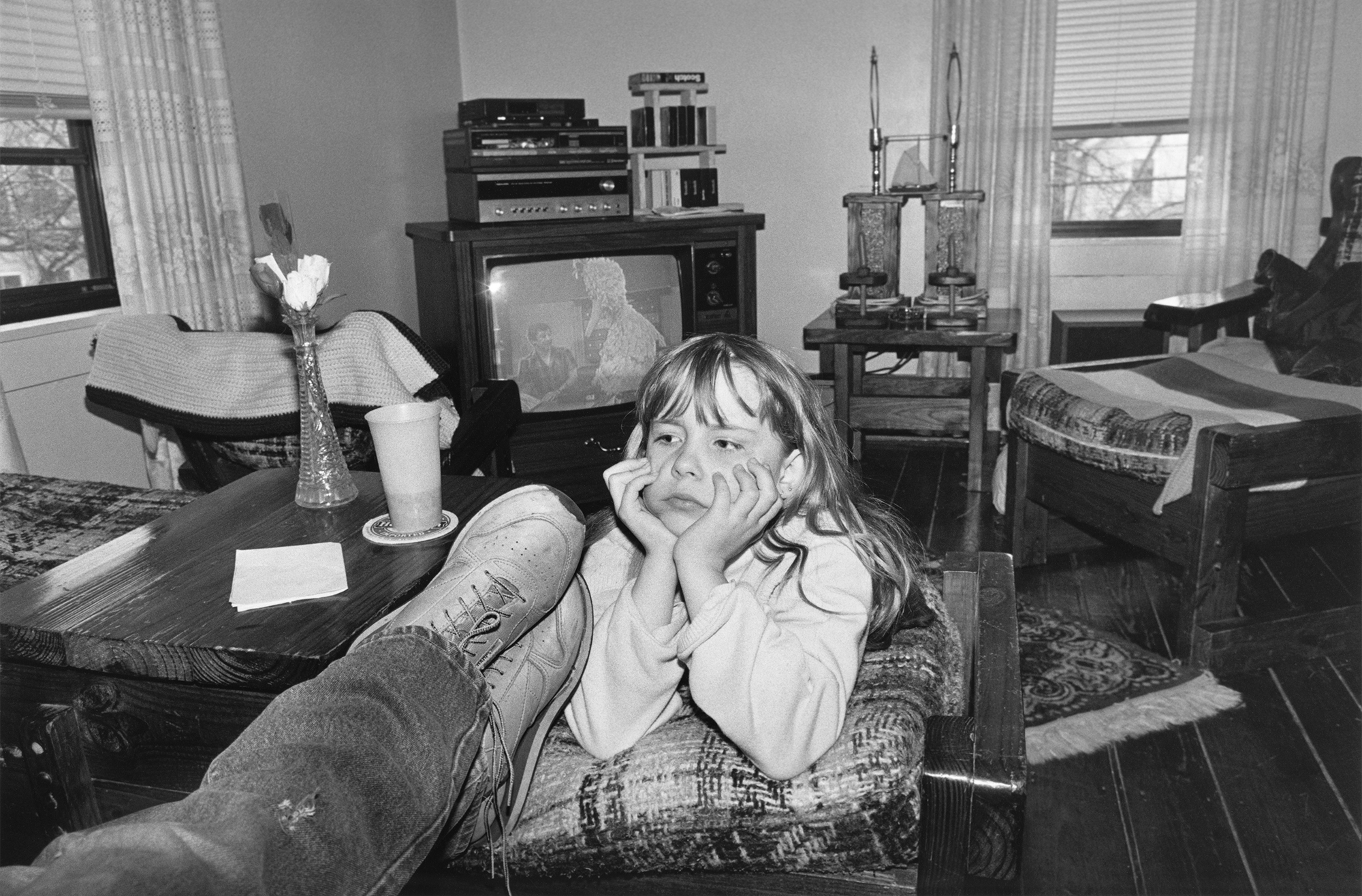 Before Boston Common, Susan had been photographing families at Revere Beach. But, from this point onwards, the home became her preferred environment. "When you photograph people outdoors, the backgrounds of the situations are wherever they happen to be; they may or may not be directly relevant. But in people's homes, all this stuff that's around is completely relevant," she says. "I grew up in a house where you couldn't have stuff all over the place; you had to be constantly neat, putting everything away as soon as you finished using it. It felt to me like constantly erasing any sign you'd ever been here or done anything." By contrast, the rooms in At Home are kinetic spaces; each frame is busy, with lively figures in the foreground and elaborate prints of the wallpaper in the back.
In the book's introduction, Susan writes of the world-creating properties that stuff — the objects which determine domestic territories — project, describing each home as "a distinct world unto itself". "I loved just seeing places where you could look around and get a notion of the people who lived there, what they'd been doing recently and stuff like that. A number of families had religious pictures and other items, which I was fascinated by. I'm not Catholic, but my husband was and would explain what this or that was; I had no idea. But just the general things in the house and the things that were around people, I loved seeing what they had and the things the kids had in their bedrooms on the wall."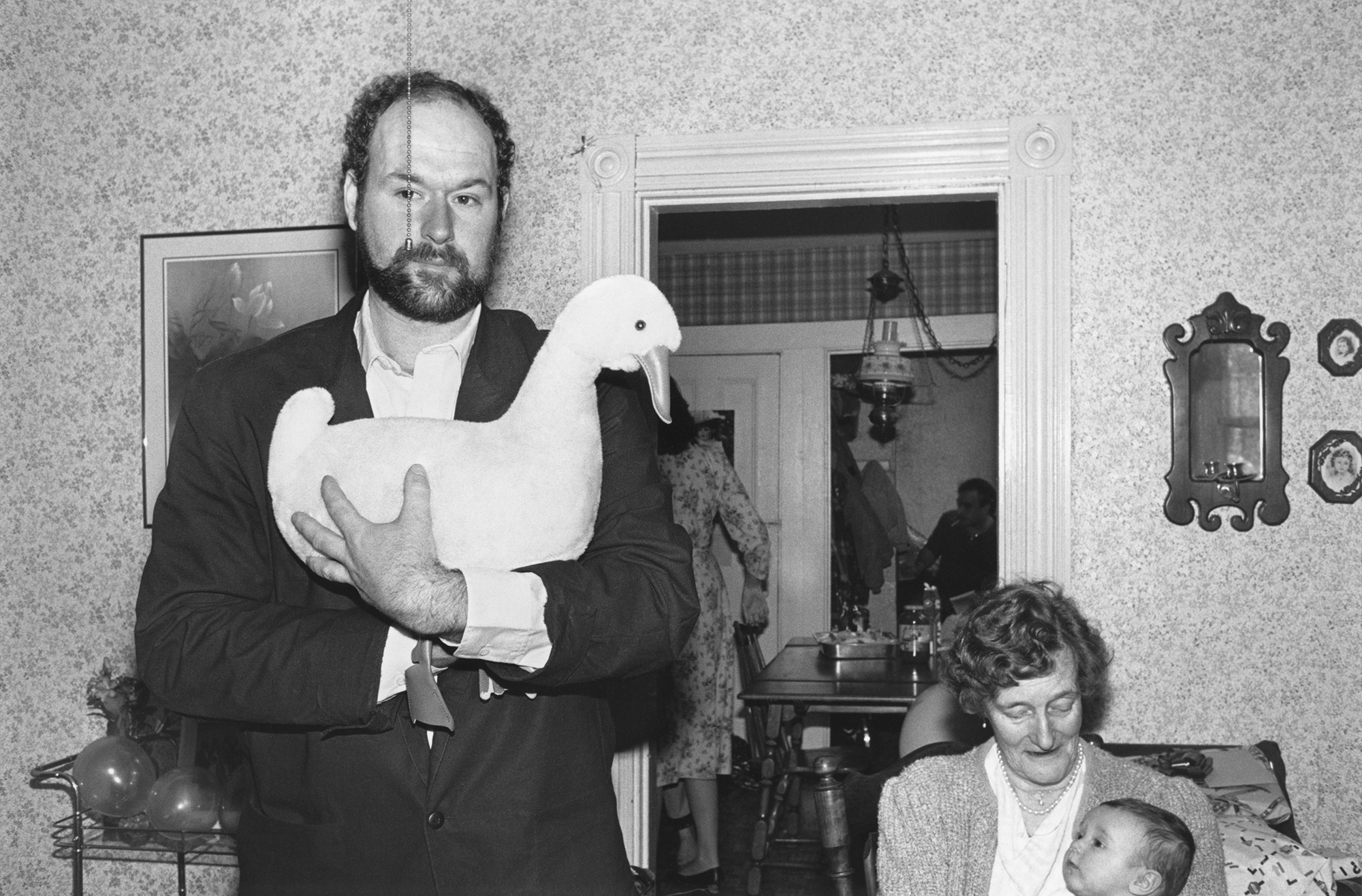 While the pictures are largely observational, there are several images where the children are posing, clearly interested in the attention of Susan's camera. This, she determines, was an occupational hazard. "They would start out smiling and making peace signs, fooling around. I would take a few pictures like that – for them – but the kids who would just pretend I wasn't there were definitely my best subjects." Throughout the series, across portraiture and documentary, the common thread is an unwavering intimacy between the photographer and the families, most of whom were strangers not long before.
"I hear other photographers say they've got to get to know people first before they can photograph them. I'm sure that's true for a lot of people, but I skipped it and got to know them by photographing them," Susan adds. Usually staying for just a few hours at a time, with return visits and dinner invitations, she could also capture the full scope of life at home: from playtime and bedtime, to christenings and birthday parties. "I love the intimacy of these pictures and of the situations. Some people just really opened themselves up so generously to me. Other times it didn't quite happen, but when it did, it was terrific, and I so appreciated them being able to let me in."
'At Home' is available to purchase here.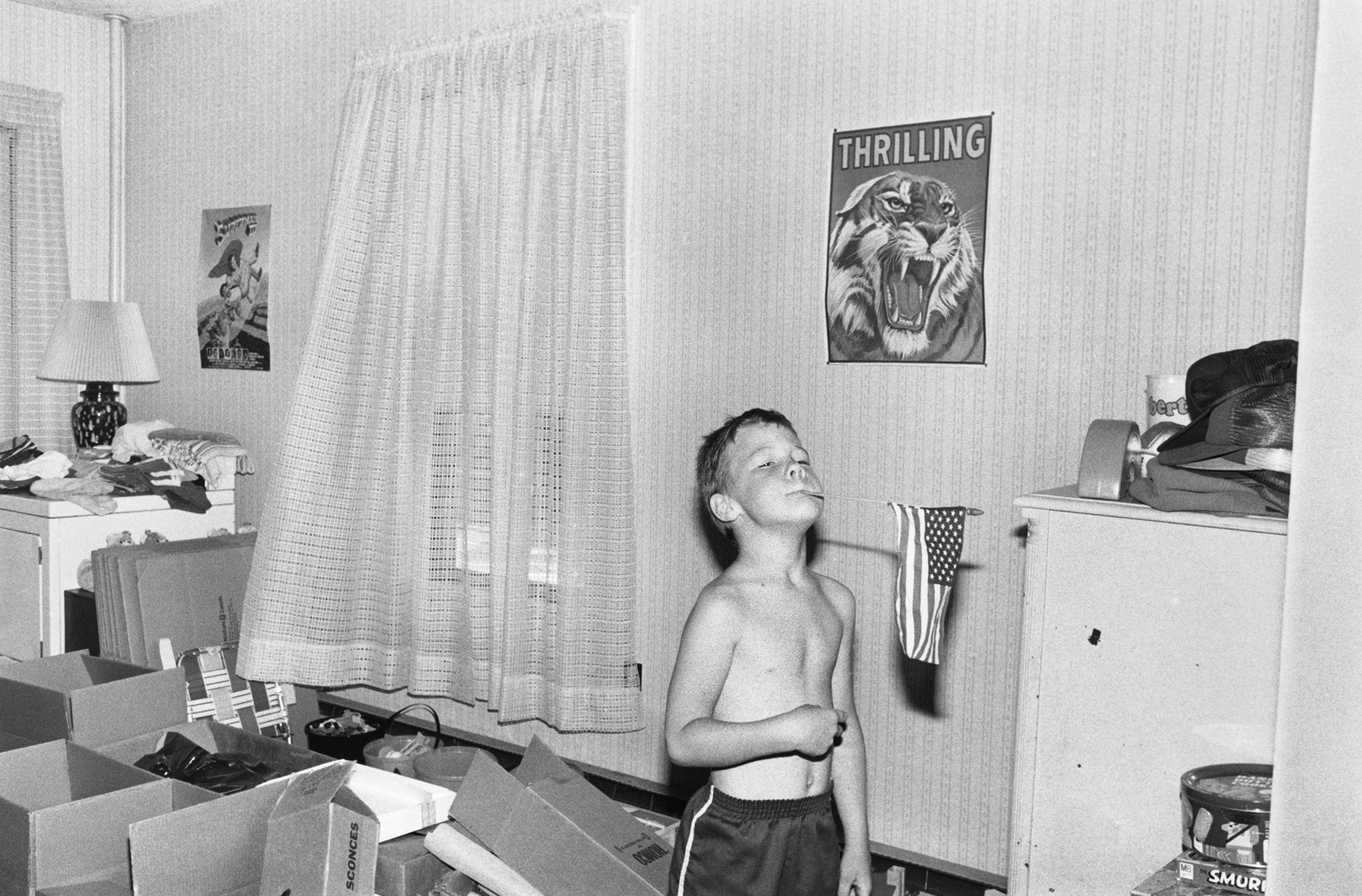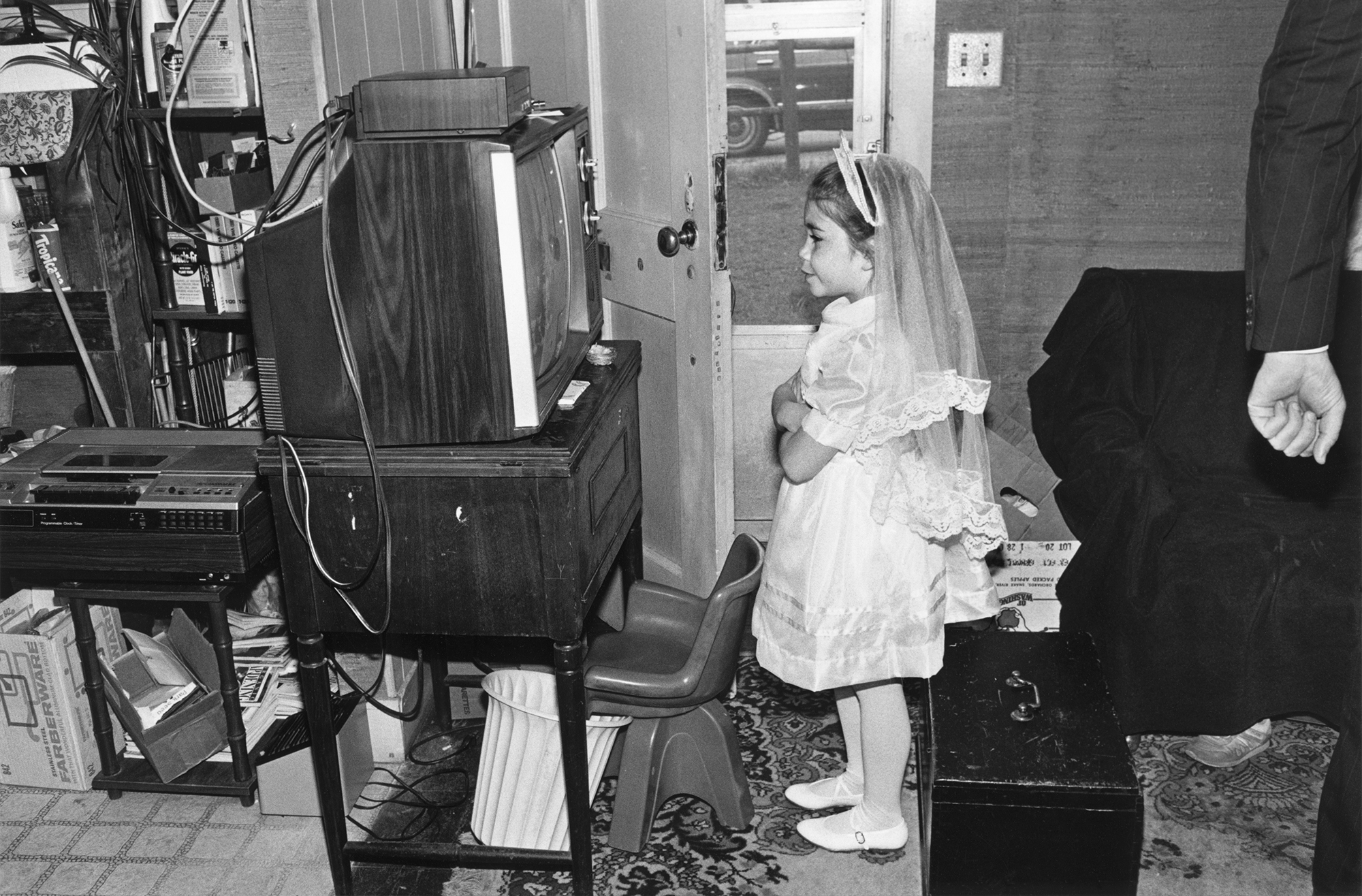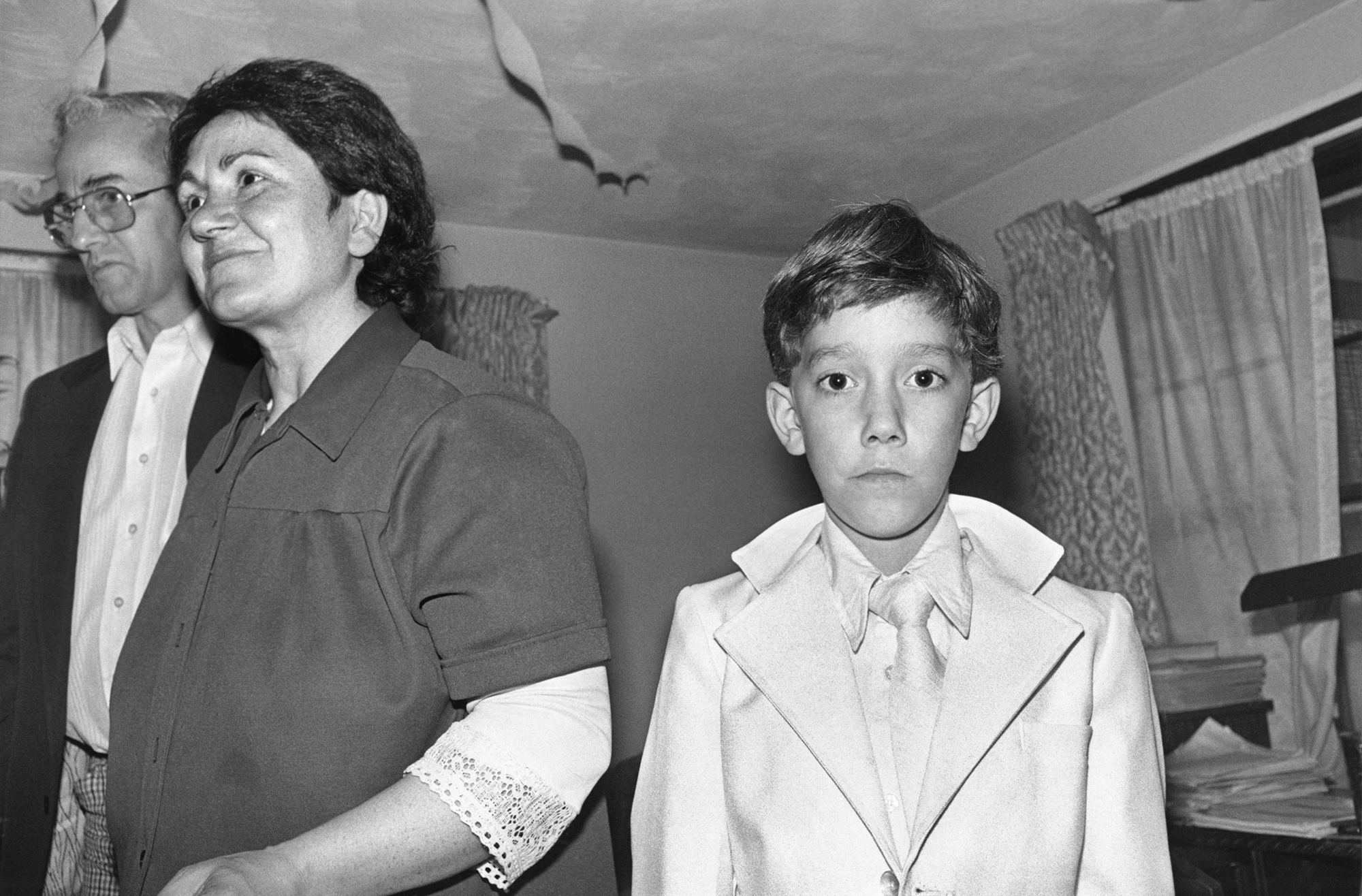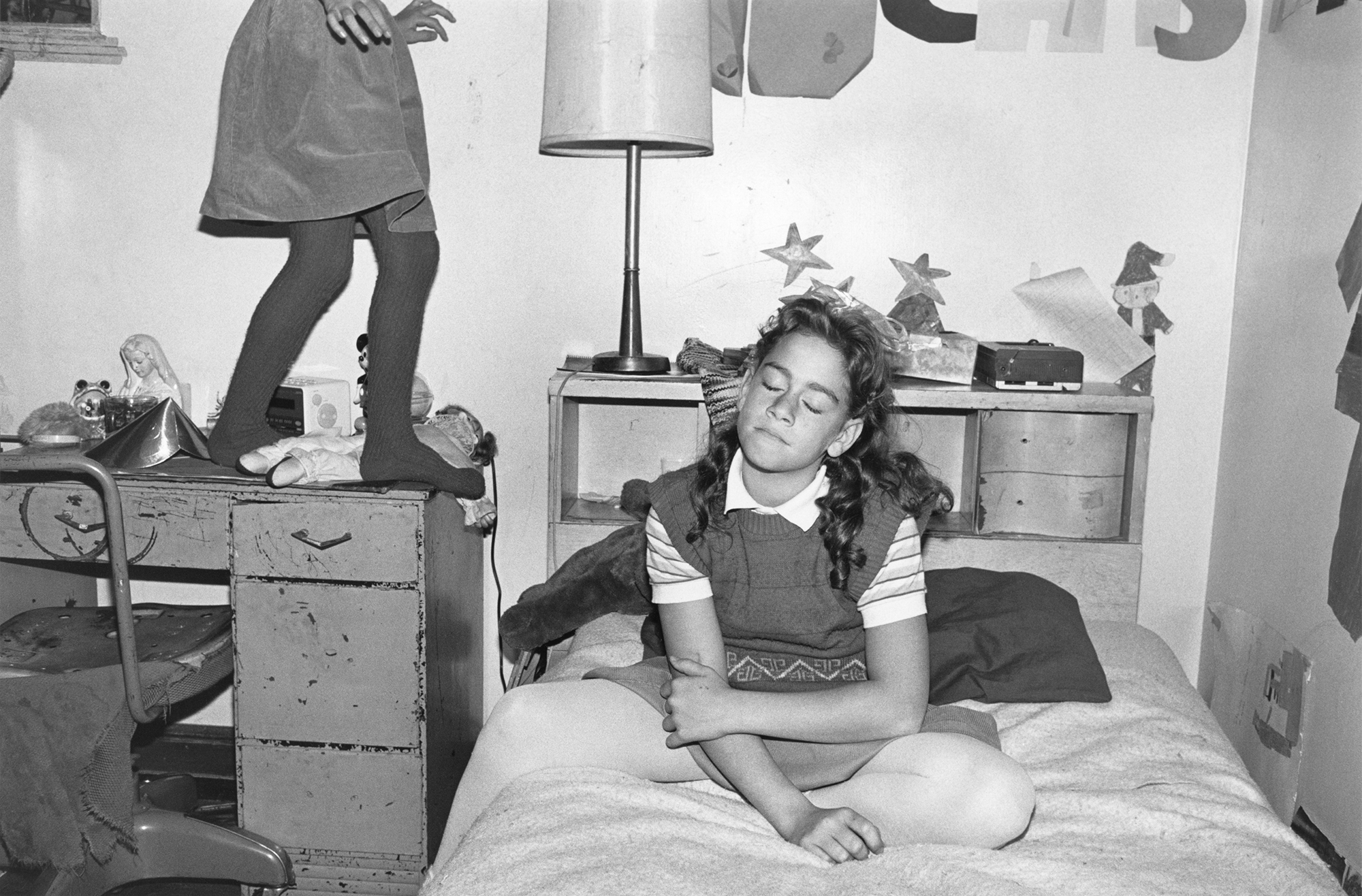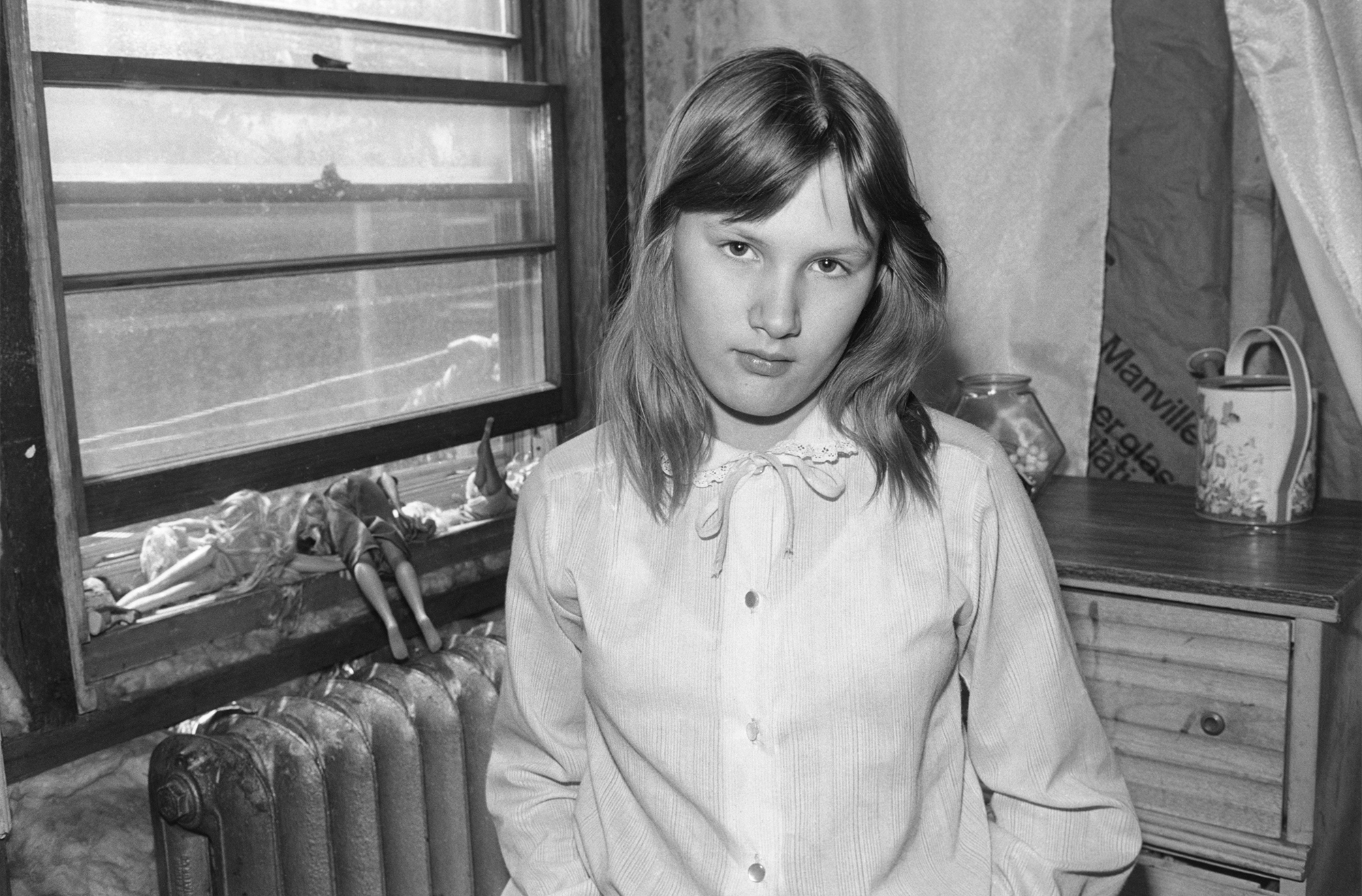 Credits
---
All images courtesy of Susan Kandel
Tagged: