The Fat Zine are reinventing the pin-up calendar for 2021
"Being fat is for life, not just for the post-Christmas diet goals."
|
01 December 2020, 2:02pm
Since launching earlier this year, The Fat Zine, a publication "by fat people for fat people and anyone who cares about them" has been busy. The zine's first issue, a timely riff on the theme of isolation and how fat people experience that isolation, with all proceeds going towards BLM, sold out all 600 copies (don't worry, it's now running reprints) and to tide over their instantaneous fanbase until the next one, they've dropped a calendar for 2021.
Starring twelve (duh) fat babes, the limited edition calendar is a deconstruction of the old cringe Nuts, Zoo and Playboy flip-throughs — or their topless male footballer counterparts — that dominated the calendar market in the 90s and 00s. "We want to reclaim this space for fat people," the team say of the calendar's publication, "and celebrate being plus sized all year round."
Available now (for a fiver!) the Fat Zine 2021 calendar includes an A2 fold-out poster of images from the publication's favourite fat creatives, as well as a mini-zine where each of those creatives explores their reason for loving the month they represent. "I don't really feel a preference for months, but February is up there with a favourite because it's both cold and short," says Tom Glitter, shot by Tess Mickleburgh for February (duh). "Cold is good because, while it might not be the most empowering reason, I like to layer my clothes — giant swathing layers — because I both like to disappear and to take up space."
Anshuman, who appears as November's pin-up, explores the theme of isolation and hibernation in their wintry shot. "November may seem to some as the start of hibernation — if you're immensely lucky to have a home at all — but growing up in a land of two seasons [Newfoundland], where winter always outlasted the summer, you learn that the sight of your breath in front of you doesn't pause the world, it only accelerates it," Anshuman says. "November, then, is a month of sharpening desires, a month of carrying on as usual, of never having to feel the sickly paint of sweat."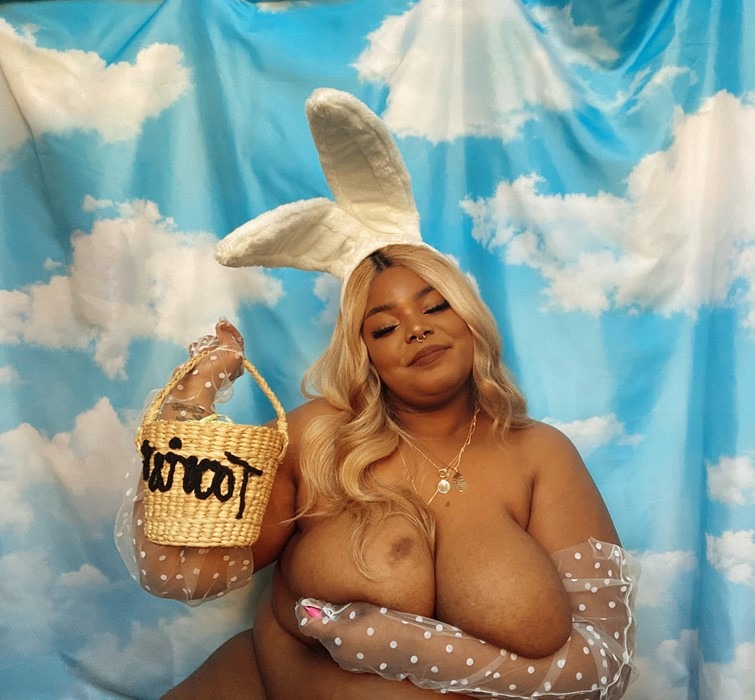 With most of us already looking forward to 2021, willing it through sheer brute force optimism to be better than 2020, there's never been a better time to get a head start beginning again. So buy the calendar early, stick it up on your wall and pretend 2020 is already over. And look at some lovely images in the process! As The Fat Zine team say themselves: "Being fat is for life, not just for the post-Christmas diet goals." Hear, hear.