this is not a drill: rihanna's underwear line is here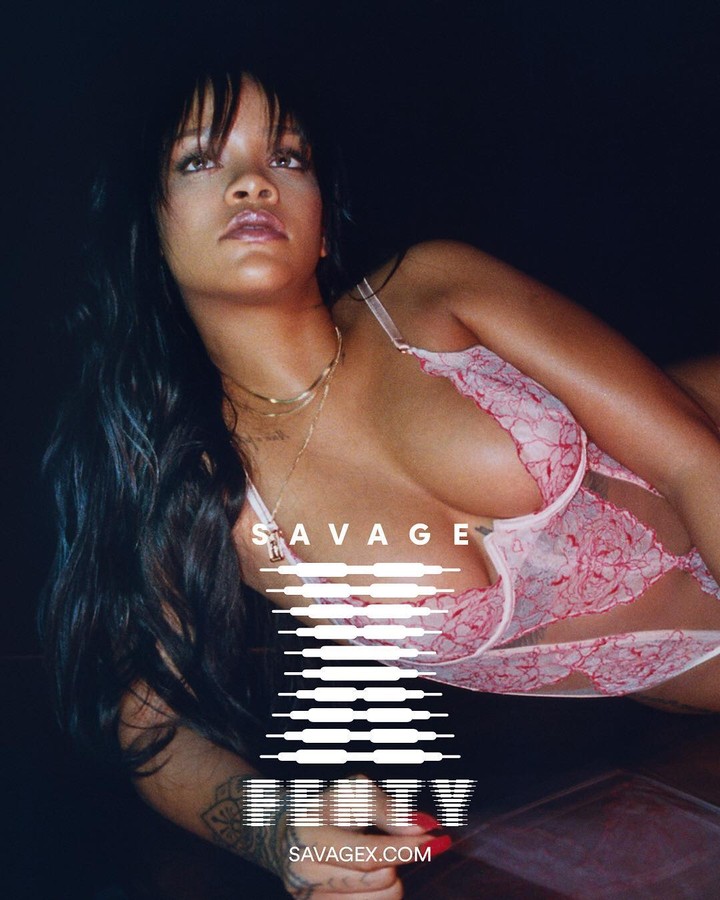 Image via Instagram
Buying lingerie is a minefield of dichotomies: it's either cutting straps or saggy crotches, gaping cups or wedgies. Likewise, your two aesthetic options are: diamantés and fluorescent mesh, or 50 shades of beige/white/black.
Thankfully, once again, we have Rihanna to save the day. First, she revolutionised the beauty industry. Now, she's coming for your undie drawer. The singer teased the line a few days ago with a very peachy close up of what we now know to be a pair of boobs on a TV screen, alongside the caption, "didn't they tell u?" [sic]. She later confirmed the lingerie line with another Instagram introducing the dedicated account -- Savage x Fenty. (Right after a post of a TIME magazine image announcing her as one of the most influential people of 2018).
Now, we have our first proper look of what Savage x Fenty will look like. The image shows Rihanna lying down, looking up above the camera (to the heavens from which she descended from, presumably). The lingerie item itself is a beautiful lace bodysuit in red and cream hues, with sheer cutouts in all the right places.
Rihanna has already proven that she designs with everyone in mind; her beauty line was one of the rare few that caters to a huge range of skin colours. 40, to be precise. So it's not hard believe the reports that Rihanna's lingerie will go up to 44D. Speaking via Instagram Stories, i-D cover star Slick Woods said, "it's just sick because the casting with Rihanna's shoot is always so diverse and always so different, especially with lingerie, I knew for a fact there's going to be some plus-sized girls here."
The line is released on 11 May, and you can countdown in real time on the line's website. And honestly, thank fuck summer's on its way, because when we get our hands on these we're not sure if we'll ever wear clothes again.
Read this: