Courtesy of 20th Century Fox
how the director of 'love simon' made the gay love story teens need
Greg Berlanti, former writer of 'Dawson's Creek' and 'Riverdale,' has worked hard to carve out representation for LGBTQ youth.
Courtesy of 20th Century Fox
My heart swelled with pride when I came across a massive billboard in SoHo declaring, "Dear New York, if I can come out here, I can come out anywhere." It was an ad for the latest gay coming of age film, Love, Simon. The heartwarming romance has broke vital ground for queer cinema, being the first gay-centric teen film produced by a major studio.
For too long, LGBTQ teens have had to scroll endlessly through Netflix subcategories to find one or two films about them, or drive far out to arthouse theaters to see an indie queer film (see: Call Me By Your Name). Love, Simon changes that. Adapted from Becky Albertalli's best-selling 2015 novel Simons vs. The Homo Sapiens Agenda, the film focuses on a teenager developing an online relationship with an anonymous boy, "Blue," from his high school. The romance is filled with highs and lows. Simon, brilliantly played by emerging star Nick Robinson, spends a lot of time trying to figure out who "Blue" is. His long, heartbreaking guessing game highlights how, in high school, it's easy to feel like you're the only gay person in the world.
What's notable is the fact Love, Simon has received the same promotional push as blockbuster teen flicks like The Fault in Our Stars and Hunger Games. The move represents a major advancement for queer visibility in Hollywood. The flurry of commercials, posters, and online ads promoting the film shows teens coming out doesn't always have to be done through tears and fearful whispers. In 2018, you can plaster your announcement on billboards.
Love, Simon is just as important for LGBTQ adults as it is for teens. The film's director, Greg Berlanti, says making the film meant a lot to him. He thinks back to when he was a closeted teeanger, scared his friends would find out about his sexuality. "I don't think I would have been courageous enough to see the film at the theater by my house," Greg tells i-D. "I was so terrified at that time. But so much has changed since then." The former writer and executive producer of Dawson's Creek has worked hard to make sure LGBTQ teens get to see Love, Simon. He rented out a theater in LA for fans to see the film for free. Other LGBTQ celebrities have done the same, including YouTube star Tyler Oakley and actor Matt Bomer. "I don't even think it's about the artistic merits of the film," Greg says of the growing number of celebrities bringing Love, Simon to teens. "I think it's an opportunity for them to get as many people to see the kind of storytelling that's important to them."
Here, Greg talks to i-D about directing the gay love story he wishes he had as a teenager.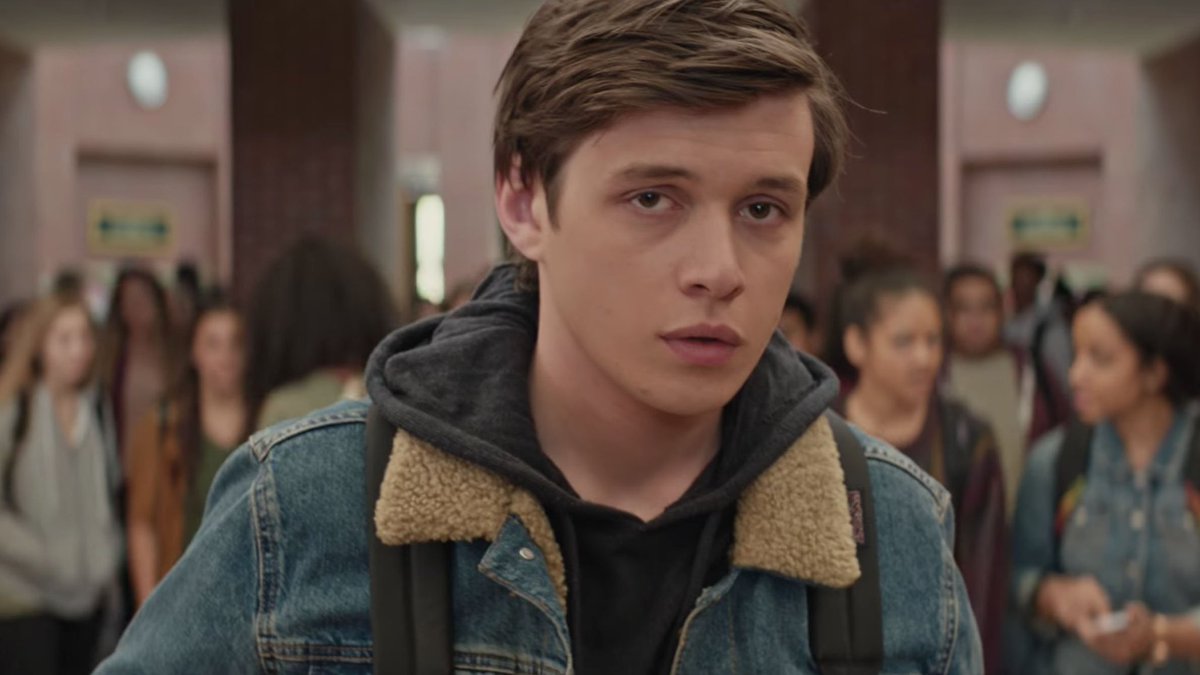 How do you feel now that film is out and you're getting all these positive reactions from viewers?
The best word is that it's been really emotional, in a good way. You always hope when you tell a story that it will connect with people. That it finds the audience it's supposed to find. It's been particularly emotional seeing kids talk about the film with their parents, whether it's that they feel like they're less alone or they've found the strength to come out. It provides understanding for them. You always kind of hope those things will happen when you're making a film, but this part has been really pronounced.
When compared to straight romances, queer films seem to experience a disproportionate amount of scrutiny over the representation they provide. What do you have to say to people who have complained about the film? Some think we have moved beyond the coming-out narrative, or are upset the film focuses on a white protagonist.
We never ever thought our film alone was representative of every gay kid's experience. That's why I think [the criticism] is more about the statement of people wanting to get the conversation going. There's just something about watching this film with an audience. There's been applause at the end of the film when the kiss happens. It's a validating moment. When we took the movie around the U.S. and I saw audiences everywhere — young, old, blue states, red states — respond the same way to the kiss, it was very validating to me as a person, not just as a filmmaker. And as someone who was a closeted teen, I flip between being someone who worked on the film to being someone appreciating the experience of seeing how people are receiving it.
And how have you digested the criticism?
I appreciate all of it and I understand all of it. I've been part of it before, when we put a gay character on Dawson's Creek and were trying to get broadcast TV to accept a gay kiss. There were individuals at the time who said the character didn't represent their experience or wasn't enough of a movement forward. I understood it then too, but it was a lot harder to because I was younger and took it more personally. Now, I appreciate that everyone is going to bring their own life experience and perception to the work. I think the thing that is most obvious and deserves being said is that this shows how little there is for people to see when it comes to representing the LGBTQ experience — if this little film is going to have this much weight and scrutiny put on it.
At what point in the creation process did the film's title change from Simon vs. The Homo Sapiens Agenda to Love, Simon? It really shifts the focus from learning to navigate an overly straight environment to love yourself.
It changed very late! We had no title for a long time. From the very beginning the studio was honest about feeling like there too many words in the book's title and that it would be hard to sell. But we wanted to be true to the spirit of the film. Someone very late in the game suggested Love, Simon. I went back to when Simon is writing to Blue at the end — even though he's addressing the entire school — and we added the "Love, Simon" to the email retroactively. When you look back, you feel like of course that's the title! It's really Simon's way of saying "I'm so proud of who I am, I'm going to say 'love.'" In testing, we would ask the audience what they thought about the title and people always liked it. For a while, we kept calling the film Simon Vs., but everyone was like 'versus what?'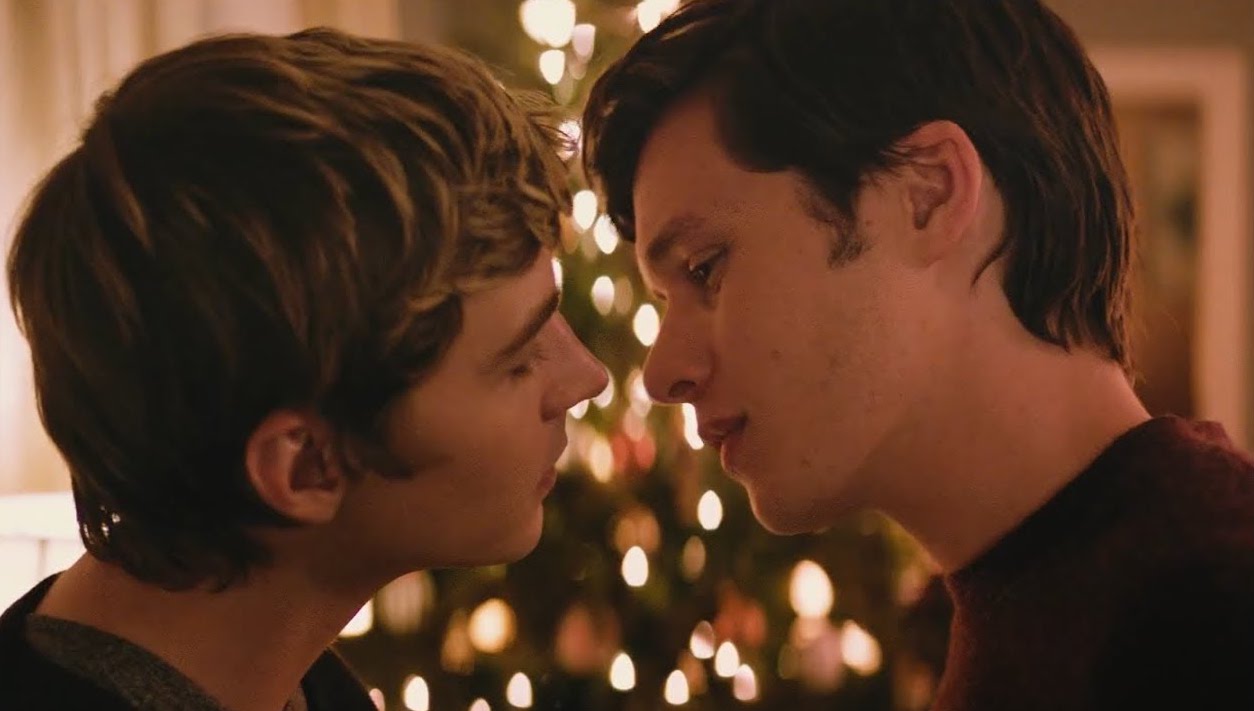 The marketing campaign was so empowering. How did it feel to see the film you directed receive such a unique, pride-filled promotional push?
I just wanted to make sure the studio did one. My only request to them — which they always intended to do — was that they should sell it in the same size and scope as they would any other teen film they were really excited about. What I love is they didn't try to hide that he was gay, but they also didn't make it the centerpiece of the movie. Because the movie is really about his relationships with everyone in the film.
How did your work on shows like Riverdale and Dawson's Creek inform your work on Love, Simon ?
I think the majority of what I got from television was a few things, but number one was editing. The more time you spend editing the more you learn from all the directors that pass through the shows. But even more, casting, casting, casting. Once you cast people in those shows, you can't imagine anyone else in the role. I really focused on that with the film. Once we casted Nick, we had a lot of chemistry reads with other characters in the film. So we knew that we got a group who loved and cared about each other. Because you can't direct that.
What was your favorite scene to film?
The Whitney Houston musical number [where Simon fantasizes about being out and happy in college]. I didn't know if it was going to stay in the movie, because it wasn't in the original script. I really wanted a moment in the middle of the movie where the audiences was told what they were rooting for emotionally with Simon: to see him happy. I told Nick he didn't have to be the best dancer in the world. Shooting that scene was probably the day I looked forward to the most, and the day Nick look forward to the least.
And what's your favorite scene to watch?
The kiss. It feels like it's the punctuation mark on a lot of teen movies that should of had a gay kiss.
Love, Simon is in theaters now.