argentina is a hotbed of radical fashion talent
Brands including T RNS, DUBIÉ, and Nous Etudions are doing vanguard design with South American soul.
Argentina's ongoing struggle with inflation and unemployment, along with a recent substantial rise in imported fast fashion, makes it difficult for local labels to thrive and permeate the global fashion landscape. Nonetheless, sparkling young creatives in Buenos Aires, particularly, continue to churn out impressive collections approached through the same progressive lenses as vanguard design darlings in New York and London — all while infusing them with a South American soul that's all their own.
There's T RNS, a sartorial means of deconstructing stereotypes around oppressed bodies and identities; Dubié, which seeks to challenge traditional notions of beauty and ugliness through disruptive silhouettes; and Nous Etudions, a trailblazer when it comes to ethical and cruelty-free clothing. If located in fashion capitals, there's no doubt they'd all be included in conversations alongside other buzzy young labels. But then again, it's the fact that they're pushing forward such dynamic and relevant concepts outside of industry hubs that makes them that much more impressive.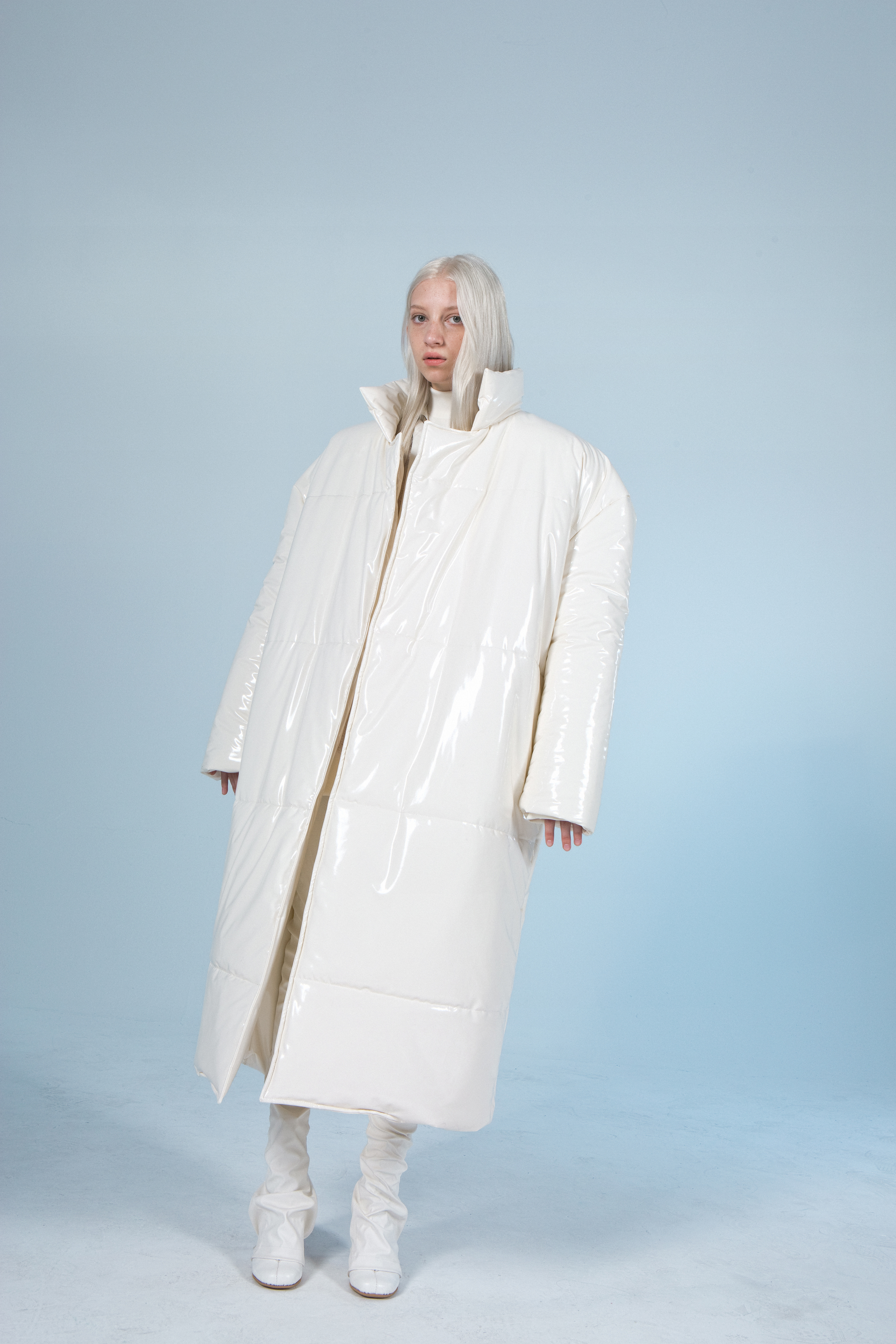 NOUS ETUDIONS
Having just shown at Milan Fashion Week as part of Vogue Italia and Yoox's "Next Green Talents" scouting program, Nous Etudions is entering the international design pool thanks to its eco-friendly ethos. "The most important thing I want my brand to convey is that there is another way to make clothing," says Romina Cardillo, the brains behind the label and a graduate of the Argentine University of Business (Universidad Argentina de la Empresa). "Fashion can be a generator of change, and it can function ethically without harming any living being."
Nous Etudions is a vegan brand, meaning leather and fur are absolutely never used. Comprised largely of monochromatic pieces, the line's visual magic lies in its voluminous silhouettes, impeccable tailoring, and handcrafted textiles. It's similar to Caitlin Price's aesthetic, but slightly less sporty and with more feminine details. "I'm very interested in deconstructivist architecture and natural textures — I like to represent my country with handmade textiles," she tells i-D. Entitled "Capsula," Cardillo's latest collection is inspired by the Argentine Antarctic, namely the ices and soils it contains. A shiny, white oversized puffer coat conjures images of vast, crystalline snowscapes, while the purposefully wrinkled fabric of another look mimics the appearance of cracked, rocky terrain. The pieces are sleek and complex, straightforward and engrossing, geometric and swollen; just plain cool.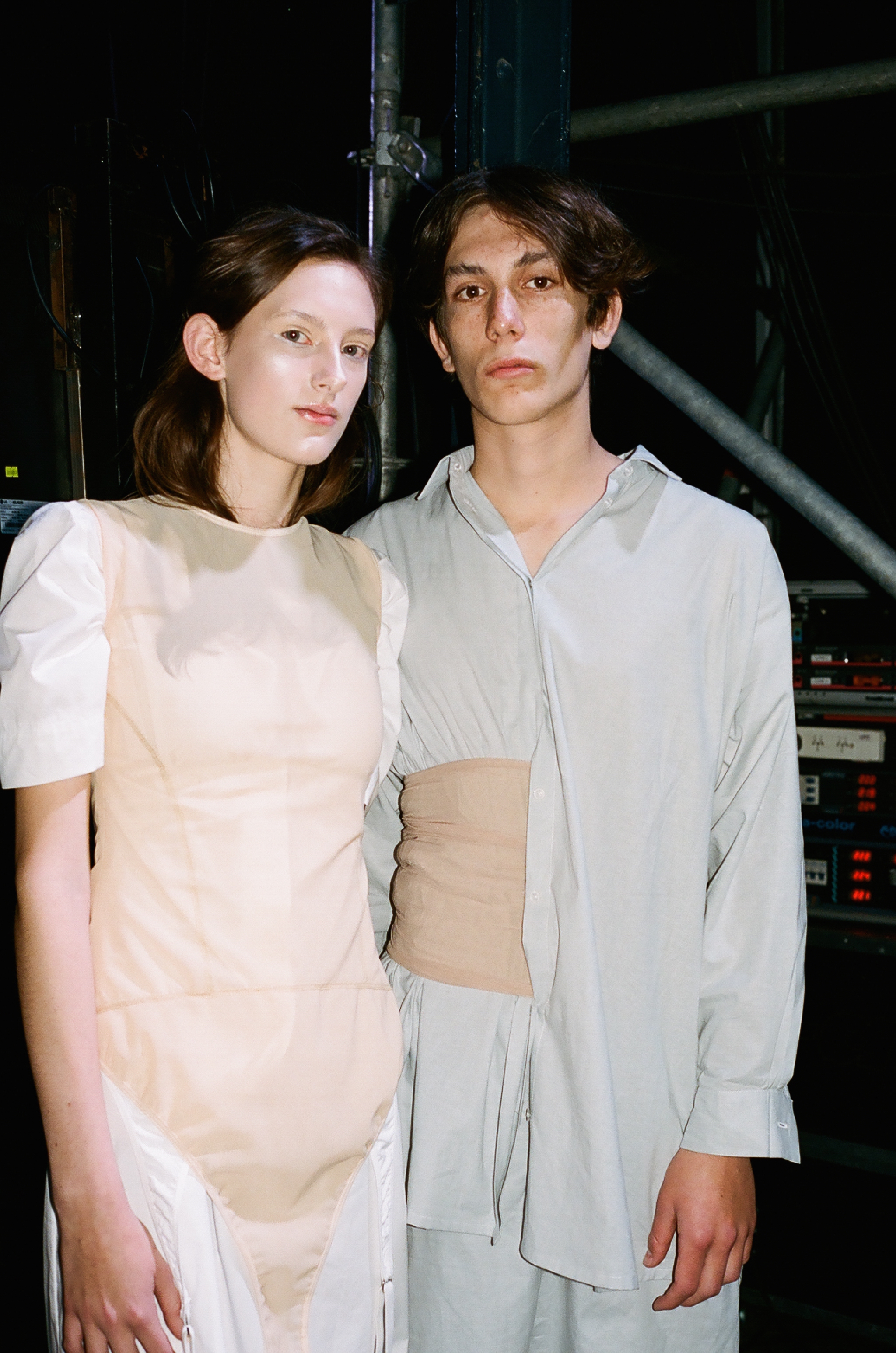 T RNS
"T RNS was born as a political author's design project. For us, designing is a way to communicate a message," says Damasia Arias, one third of the brains behind the brand, which seeks to provide plurigender, universally sized clothes in order to deconstruct the idea of gender-specific dressing. "The way to wear our garments is not provided," Arias continues, "every piece has different ways to be used, so it's personalized." Arias met her fellow co-founders Martina Barreiro and Julieta Omil while studying at the University of Buenos Aires, and they launched T RNS in August of 2017. "We believe that while the concept of unisex clothing seeks to unify different bodies, the concept of plurigender clothing contemplates the multiplicity of possible gender identities without denying them, as well as different types and sizes of bodies," says Omil.
From oversized button-down shirts and hook-and-eye corsets to mixed-textile tees and lace-up shorts, T RNS's pieces can be mixed and matched, cinched, and left as-is to create an anamorphic range of looks. The brand's latest collection comes in burnt orange, light blue, beige, black, and navy. While inventive, the pieces are incredibly wearable. "We like to combine feminine orthopedic lingerie with classic men's office shirts — we believe that mixing two stereotyped worlds ionize them and create something new," explains Barreiro, noting that Argentinian culture is very rebellious when it comes to physical and sexual paradigms, and that the feminist movement there has also been hugely disruptive. "Through transparent fabrics and certain silhouettes, we try to make the body a protagonist, especially the most erotic parts. A strange, different, and uncomfortable sexuality defines our brand."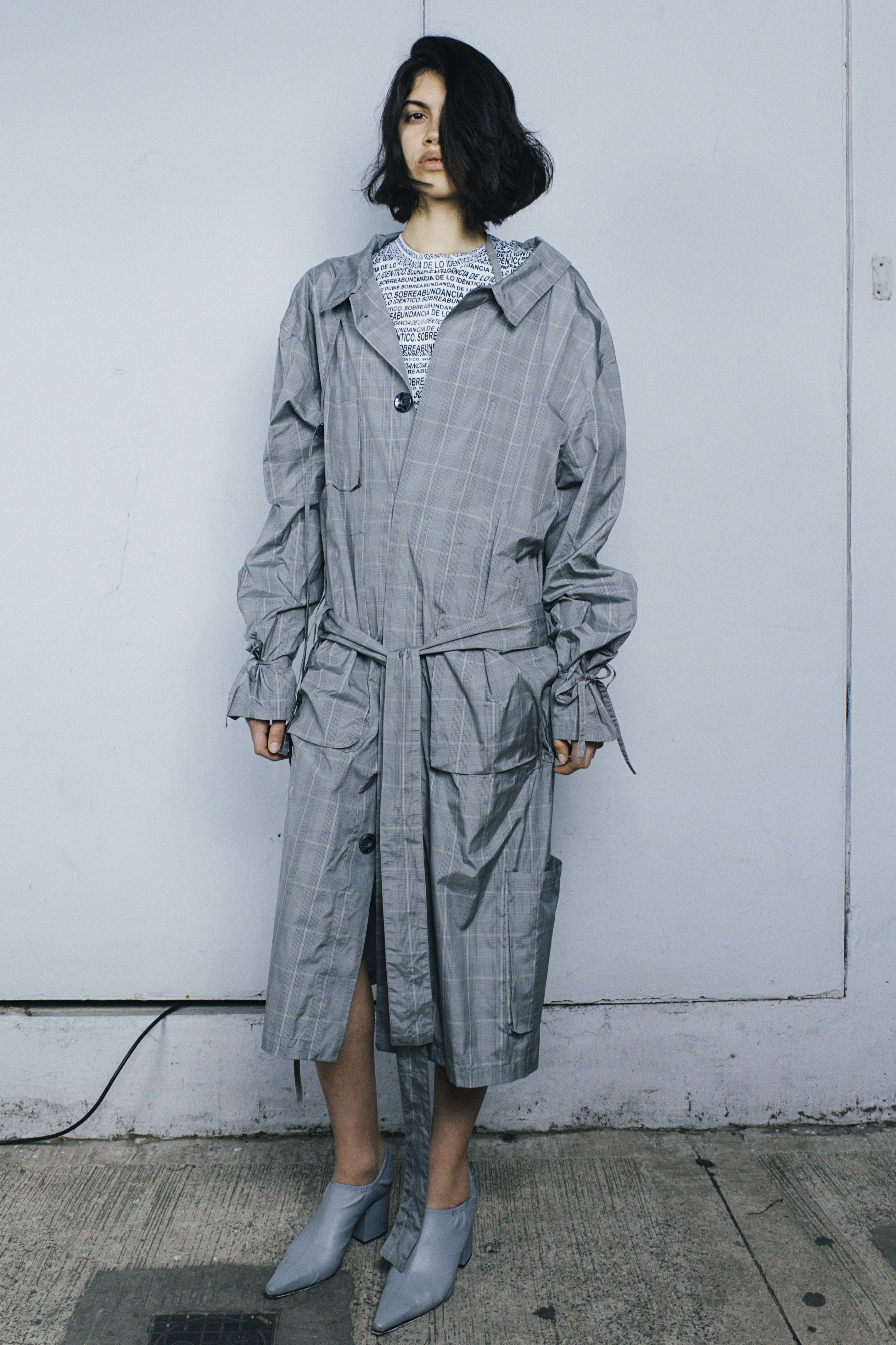 DUBIÉ
After studying fashion at Universidad de Buenos Aires, Agustina Dubié moved to London to study art at Central Saint Martins. Although she later worked at Nicholas Kirkwood and Roksanda Ilincic, the designer ultimately decided to return to her hometown to launch her eponymous line in 2012. "I needed to somehow produce something personal — my city was a major influence for that. Dubié is as chaotic and disruptive as Buenos Aires," she explains. But her line is not disruptive in the way you might think. It's not defined by the vibrant colors or loud patterns that a mentioning of Argentina's capital might bring to mind. Rather, it's composed of crisp, modern silhouettes like oversized sweatshirts and boxy shirt dresses in muted tones, with utilitarian denim pieces sprinkled in. Everything is clean, modern, and crisp, but with a jagged hemline or strage proportion that will make you do a double take. The aesthetic discord is intentional.
"I like to believe that clothes can make people think a little bit, it's why there is always something off with my designs that's maybe not so easy to digest," explains Dubié. "I'm interested in how I can put contemporary ideas into a collection. I think a lot about gender and what people find beautiful and ugly." What's not up to personal interpretation is the quality of her pieces. They're made from high caliber materials (think luxe leathers and 100% organic cotton) and are impeccably finessed. "The fashion industry is oversaturated; the only way to break into it is to do what is in your DNA," she says. "That's why I don't think of Argentinian designers as a group — each of us is doing our own thing."