studio ghibli 'boro the caterpillar' merch is here
Hayao Miyazaki's new hero appears on everything from masking tape to postcards.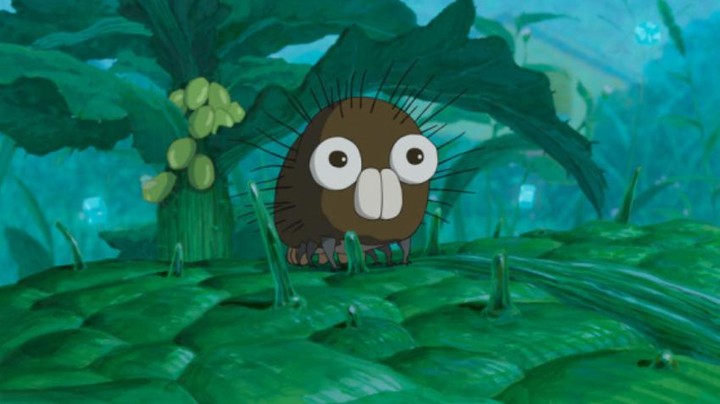 Image via Twitter
The Studio Ghibli Museum premiered the short film Boro the Caterpillar last week. The massively cute 14-minute work is Hayao Miyazaki's first film in five years. The hand-drawn animation tracks a caterpillar emerging from his egg and going on to explore the vast, dark world. Thankfully, we already have official Boro the Caterpillar merchandise, sold at the Studio Ghibli Museum. The fuzzy and squiggly protagonist appears on a delightful smorgasbord of products, including masking tape, postcards, and pin badges. A booklet gives us an engrossing view at the short's years-long creation process. But our favorite piece, hands down, is the Boro plush toy. If you pull the toy's string, Boro vibrates and "walks." Cute!
Boro may be an adorable character, but the character's story carries "dark" overtones. "[Boro goes] on a journey of self-discovery, where [he learns] to adapt to new worlds and experiences," one reviewer wrote. "In this sense, Boro is a metaphor for our own lives, as seen through the eyes of a caterpillar, only without the pleasant sound effects and majestic soundtrack that featured in The Water Spider."
The film is consistent with Miyazaki's penchant for exploring the more convoluted aspects of life in his later years. "How does a just-born, tiny caterpillar view the world?" Miyazaki wrote in a note, read by the director of the Studio Ghibli Museum at a private screening of Boro. "I learned about plants and photosynthesis as an elementary school student, and since then I've always been intrigued about what photosynthesis look like. I wondered if caterpillars might be able to see air as droplets, if crunching leaves tasted like jelly to them, and if hunter wasps were flying around like unmanned aircraft on a battlefield." Miyazaki is not finished exploring the concepts of birth and death. The 71-year-old's next feature film is said to be a gift to his grandson, a Studio Ghibli producer revealed. "It's his way of saying 'Grandpa is moving on to the next world, but he's leaving behind this film.'"
Boro the Caterpillar will screen at The Studio Ghibli Museum until August 31.
Watch a Studio Ghibli fan show off her vibrating Boro plush toy below: