björk's new arisen my senses remix package is super sci-fi
All is full of Earth Intruders.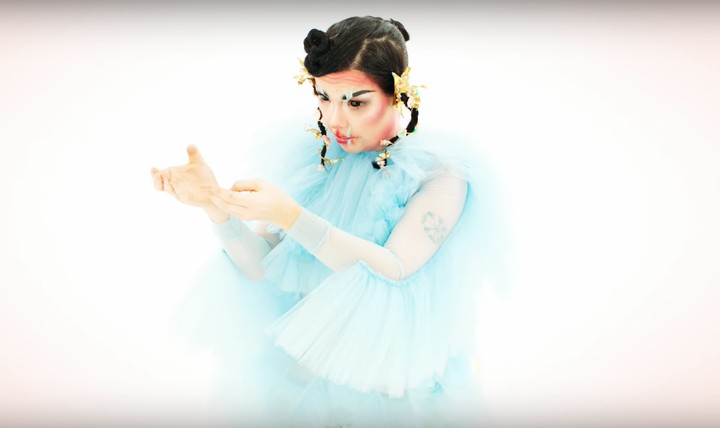 Image via Youtube
Good news for fans of great music! Earth mother Björk has just released an EP of Arisen My Senses remixes. The opening track from her 2017 album, Utopia, produced with creative collaborator Arca, is a peachy paradise full of warm harp and flute. But that wasn't enough for our Björk, who just levelled up by inviting her favourite emerging producers from across the world to put their mark on the track and take it in three new directions.
First up, experimental Glasgow producer and sci-fi fan Lanark Artefax transports listeners to another time and place, deep in space, with laser gun shots and unidentified creature cries throughout. Then it's over to US producer Jlin who went from sampling horror films to making footwork and releasing records with Planet Mu, all of which is audible in her very danceable rework. Last but by no means least, Londoner Kelly Lee Owens takes us to a cold, dark cave on a forbidden planet with her offering, before the sun comes out and baths everything in warmth and romance once more. Ideal.
A limited edition 12" of the EP is available to pre-order now via One Little Indian.