rihanna releases more details about her long-awaited new album
When are we going to hear the music, RiRi?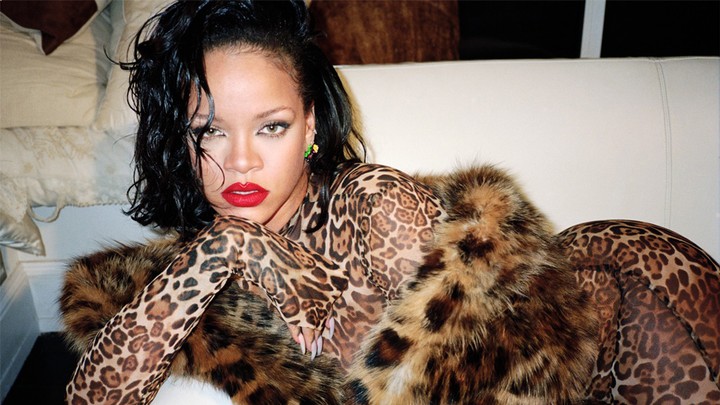 Photography Pierre-Ange Carlotti for Interview Magazine.
This article originally appeared on i-D UK.
There are certain truths universally acknowledged. Prices will go up. Politicians will philander. The sun will rise and set. Robyn Fenty will continue to tease us with details of new musical releases while resolutely refusing to release new music.
It's the way of the world and yet it drives us mad with rage. Literally all we want in this life is to hear more bangers from Rihanna. It really isn't that much to ask. And yet she rebuffs our universal need for bops time and time again, teasing us with details and then instead releasing beautiful clothes or wonderfully shot films with Donald Glover.
Anyway, here's Rihanna talking about her new album.
In her cover interview for the most recent issue of Interview, the megastar released more details about the album, which she describes as "fun". "It really does suck that it can't just come out," she explained. "Because I'm working on a really fun [album] right now. I'm really happy with a lot of the material we have so far, but I am not going to put it out until it's complete."
The forthcoming, as yet unnamed album will be Rihanna's first new release since 2016's Anti, and her ninth studio album so far. Clearly, though, she's a perfectionist. Rihanna has consistently ignored or shut down fans dismissing all of her other work in fashion, beauty and film while asking for new music. In April she dropped a new Fenty product and when a fan commented asking for new music, her reply was "well, this is bronzer" -- which was honestly pretty iconic.
"It makes no sense to rush it," Rihanna told Interview about her upcoming musical release. "But I want it out. I've gotten to the point where I'm like, even if I don't have time to shoot videos, I'm going to put an album out." Given the four-year gap between Anti and 2012's Unapologetic however, we might need to hold out a little bit longer for the thing to finally drop.
This article originally appeared on i-D UK.